The other day I was lucky enough to be invited on an exclusive tour of Lana's forever home.
Lana is one of the ladies behind Three Birds Renovations — a wildly talented and successful renovation force turning tired homes into drop-dead-gorgeous estates!
After 15 years of living in her home in Northbridge, Sydney, she decided it was time to put her renovation and design skills to good use and create the family home she always dreamed of.
Inspired by the stunning bougainvillea flowers growing on her property, they worked on creating a 'Santorini' style home… or their modern take on Santorini style!
Related article: A beachy luxe Byron Bay Airbnb where everything is Instagram-worthy
Related article: Relaxed vibes at a home visit with Louise from Villa Styling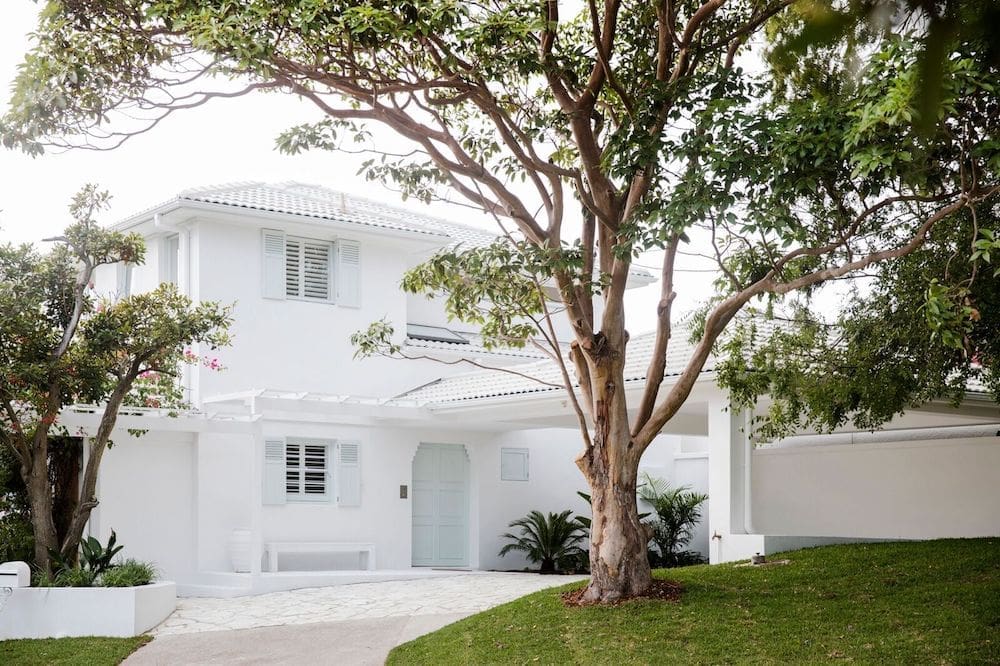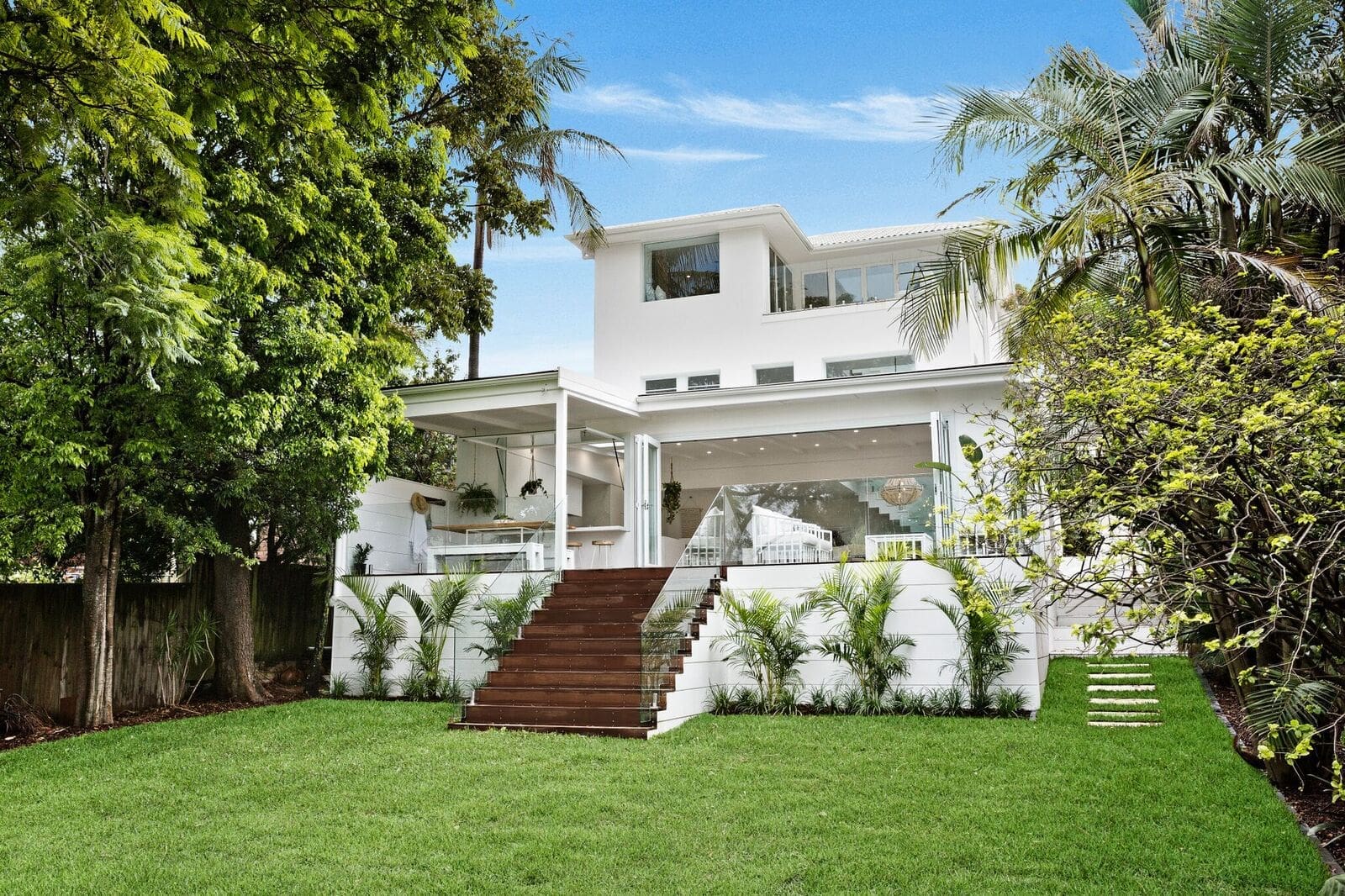 What is Santorini style? Think white on white with bold accents of blue and loads of natural materials worked into the mix!
"After living in our home for so many years, I knew the exact design I wanted to create so there wasn't a need to bring on board an architect — I literally drew up the designs myself and gave these to a draftsman," says Lana.
Those designs included a stunning open three-storey staircase with large void and oversized window to capitalise on natural light, open-plan kitchen/dining/living with the largest gas strut window on the market leading to an outdoor dining space, and many other wow-features you'll soon see!
"Something I knew I wanted was an office space in the main living area where I could watch over the kids while working so I came up with this concept of a 'butler's office' on a raised platform by the kitchen," says Lana. "Traditionally this space would be used for a butler's pantry or larger laundry but knowing our lifestyle, I turned this into a multi-functional space instead.
"While the other 'birds' think I'm a bit crazy and would have used the space differently, it's totally practical and I have no idea where I'd put all the 'stuff' otherwise," she laughs.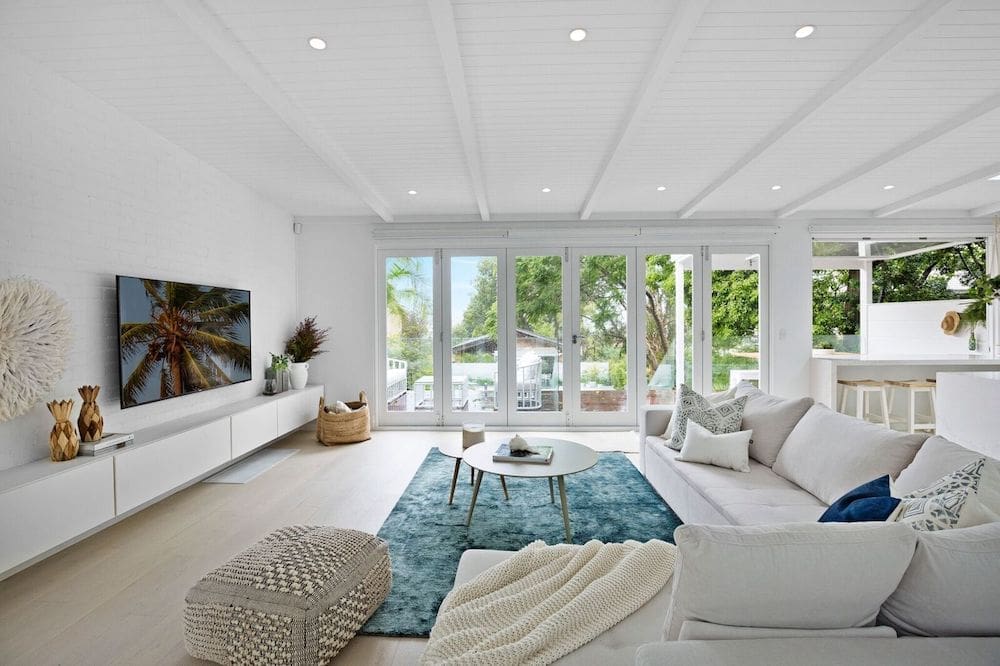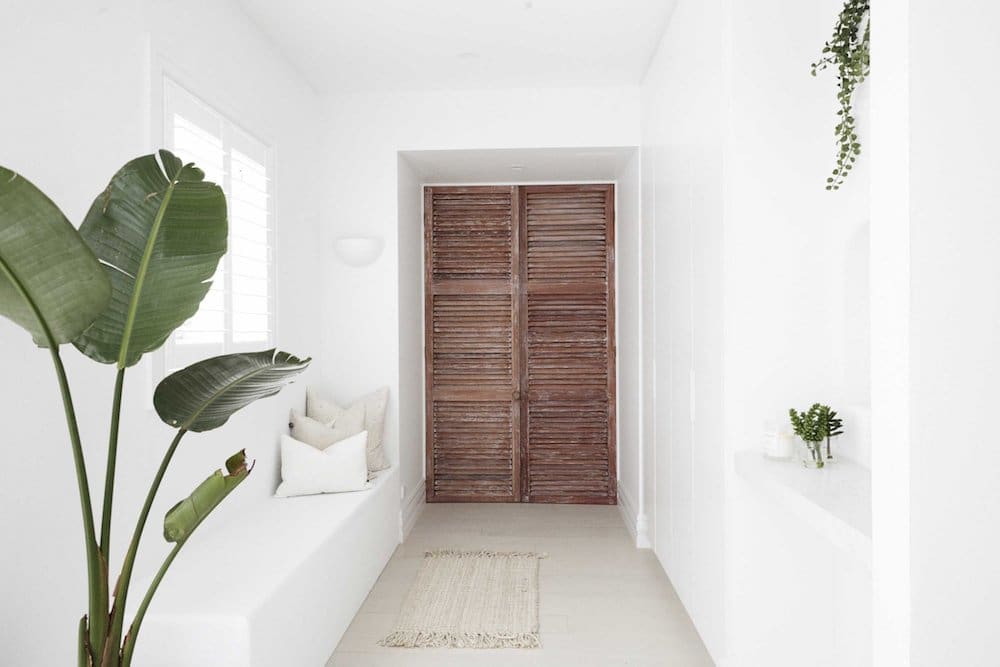 Top 5 favourite features of Lana's forever home and why?
"​My Monier roof tiles — I love that I have a white roof. My entire vision for a modern Mediterranean villa would have been harpooned if I couldn't get the tile colour I wanted #saltspray.
"The void and staircase were the starting elements for the internal floorplan and layout of my home. Once I knew the best location for the void and staircase, I planned all the other rooms around them. They connect the three levels together and in a truly spectacular fashion.
"I also love the upstairs open office — it's a delightful space to open up my laptop everyday and work amongst the treetops.
"I'd be devastated if I got my flooring choice wrong but my family and I are absolutely loving both our engineered timber floors (Pearl White by Woodcut) and the 100% wool carpet in the bedrooms (Cotsworld Stone by Feltex).
"Finally, I love everything about my ensuite! The amazing turquoise fish scale tiles, the skylight with hidden rain shower head, the size and how it feels like I'm showering outdoors. ​I also adore my my solid surface freestanding Caroma bath."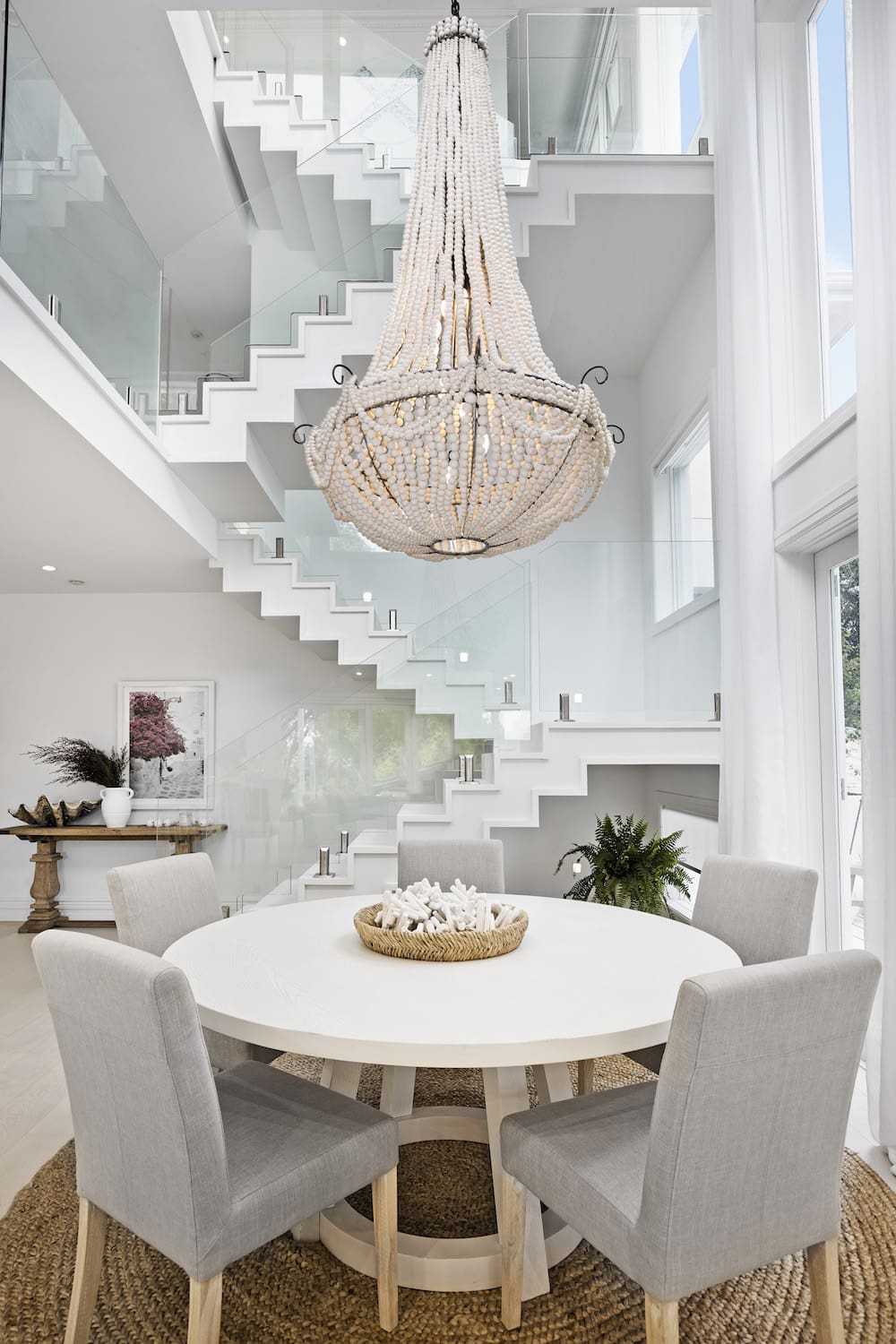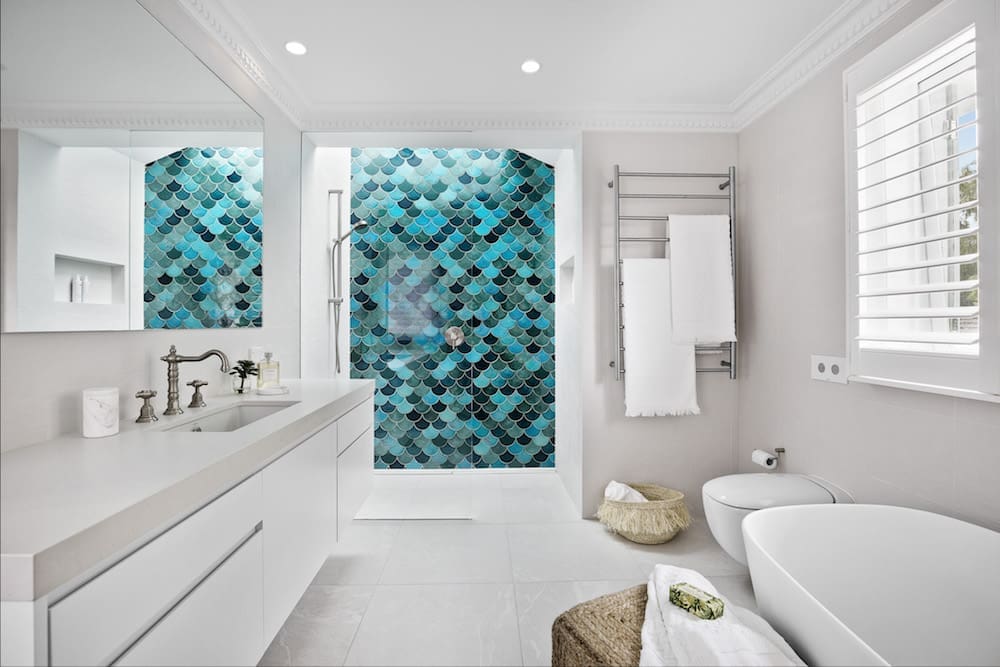 Best value renovations or where you got the best bang for your buck?
"I think my staircase is the most impressive design feature in my home yet it didn't cost much more than standard staircase so I really feel I got value for money there along with my ducted air conditioning. We've already been using the heating throughout the home and it has completely transformed our comfort levels in the home. This house used to be freezing — now it's so comfortable #totallyworthit.
"My best budget buys were the timber louvre doors in the kids bedrooms which I found on eBay for about $40 each and all the outdoor pots from Bunnings which I painted white for that Santorini vibe.​"
Do you have any regrets or anything you would do differently next time?
"I have absolutely no regrets about my unique/crazy design choices!
"The butler's office, urban mud room and even white-on-white colour choices were all questioned but I wouldn't' change a thing. The mud room is such a practical space for us which we use constantly for hiding away our shoes, bags and anything that doesn't have a home and needs to be shoved somewhere," laughs Lana.
"I stand by this decision for white floors, white porch, white stairs, white roof, white furniture and even white decking. The house has a beautiful feeling and if it needs a bit more cleaning then so be it.
"​Something I'd do differently is to choose warm white downlights, rather than cool white. My interior paint colour ​(Lexicon Half by Dulux) is a cool white so the cool LED downlights tend to light the place up like a hospital. Seriously people could perform surgery in my hallway. Lucky I've got some warm lighting in the chandeliers, wall sconces and stairs, but if I had my time over I'd install warm white lights."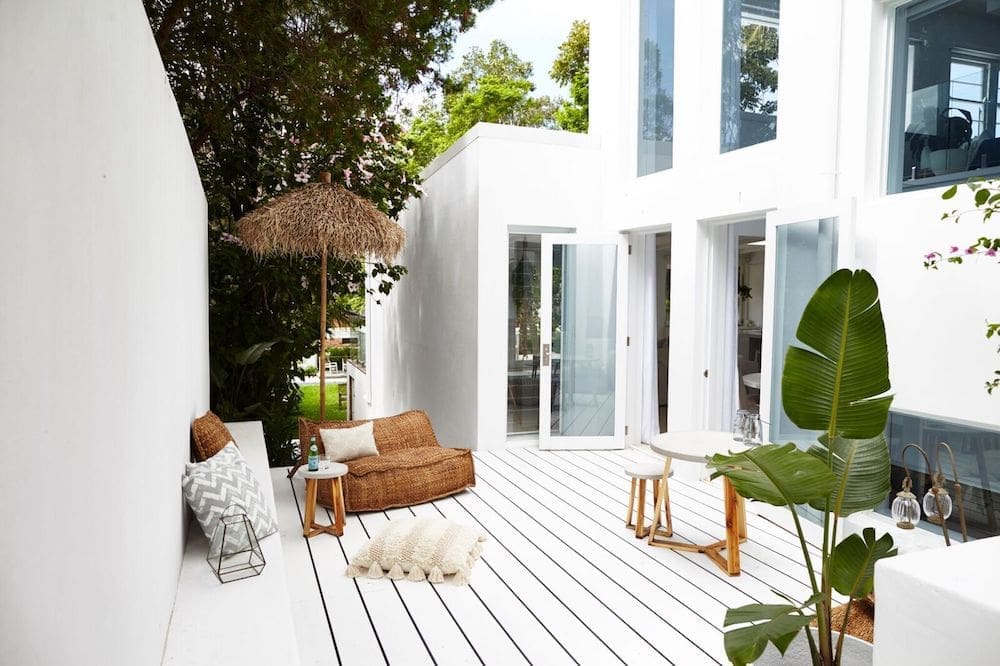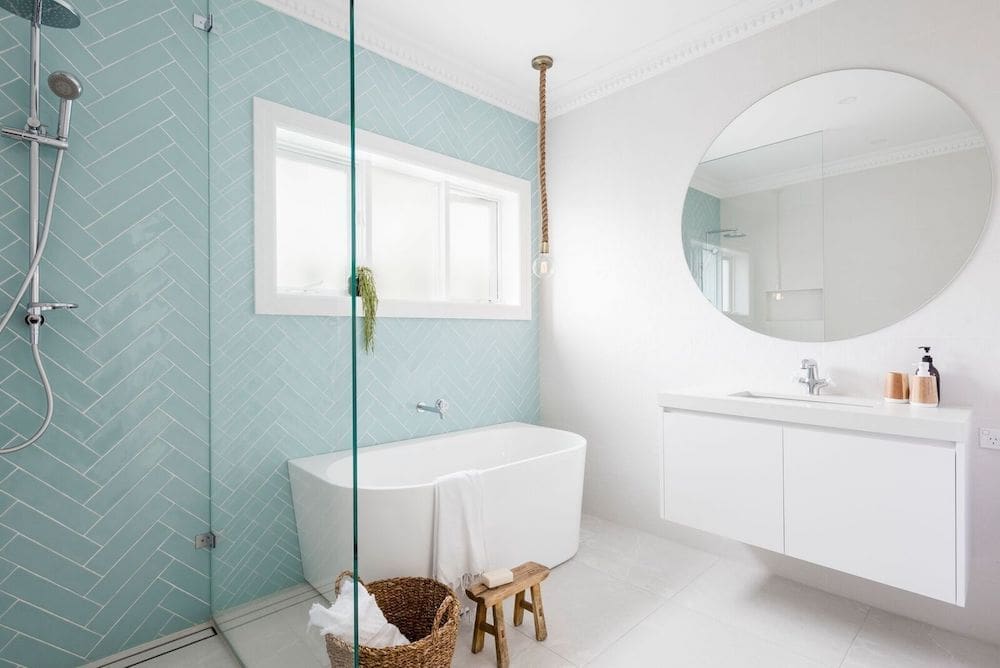 Top 3 favourite new products or features you've discovered you'd like to incorporate into your next renovation?
"I can't live without my motorised Luxaflex blinds. With so many windows I'd lose 10 minutes every morning and night adjusting the blinds but because they are motorised, I can put them up and down literally by pushing one button #soooogood. These will definitely have to go into any future 'Forever Home' renos with do.
"I think we'll look to use more skylights in future renos. We put in 5 skylights in my home (1 in the shower, 1 in the front entry and 3 above kitchen island) and they all play such an important role of bringing in natural light to those spaces.
"This reno has given me (and I think Bonnie and Erin too) a new found love of render. We used render inside and out in this house and there's something about it that feels very real and solid. You can also use it in so many different applications. I used it lightly in the hallway to showcase all the bumps of the original walls and then I used a different type of render to create faux walls around my picture window upstairs, on the HardieDeck and as the bench seat in the mud room."
Thanks so much Lana for sharing inside your gorgeous forever home with us! You can stay up to date with the incredible Three Birds Renovations on Instagram here and on their website here.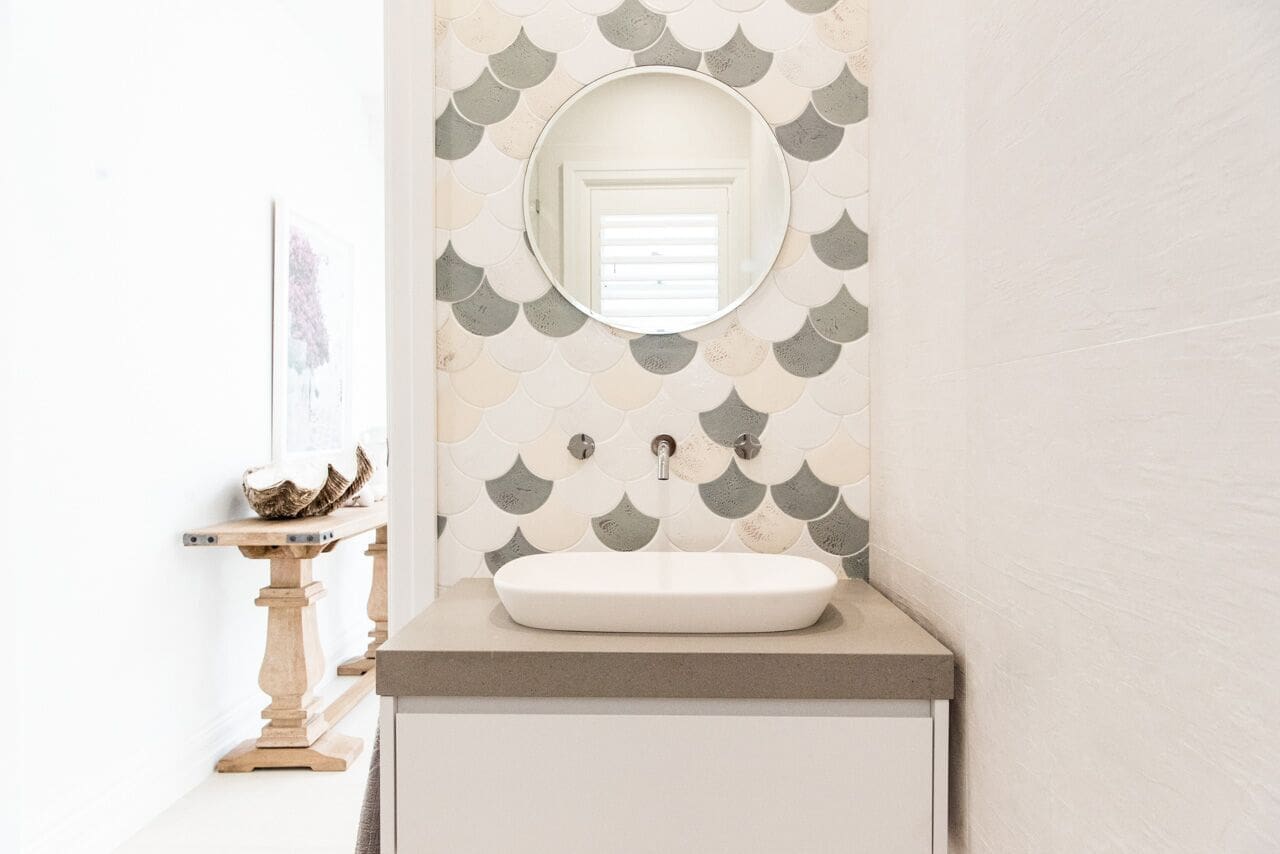 PS – because I know you're wondering, here's what the house looked like before!