We've had a long-running love affair with linen bedding and we're not sure our obsession is going to end any time soon. Linen is a natural fibre that's durable and washes well. It gets softer with age and is ideal for all seasons, keeping you cool in summer and warm in winter.
But there are a lot of brands out there. So which one should you choose? We've rounded up our faves to bring you the top 7 best places to buy linen bedding.
Related article: 15 of the best places to buy bedding online
Related article: Hot autumn bedding to suit any budget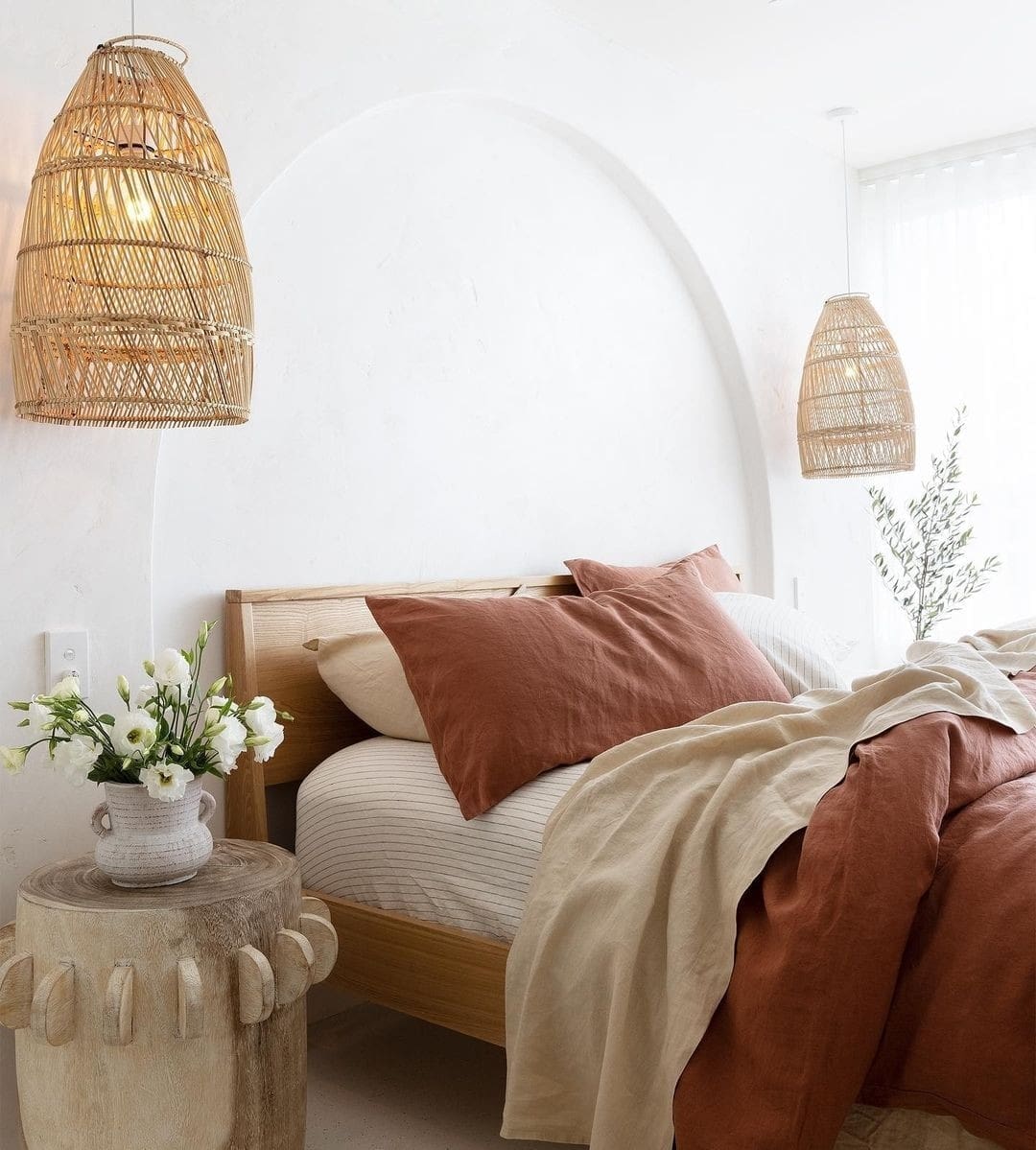 The brand name of our first pick says it all! I Love Linen is the mecca for linen bedding. With a huge array of colours, there is bedding to match any bedroom interior, including subtle stripes, beautiful prints and our recent obsession… gingham!
I Love Linen's loyal fans have given them thousands of 5 star reviews and it's easy to see why — you will fall in love with their beautiful bedding and other linen ranges. Don't say we didn't warn you 😉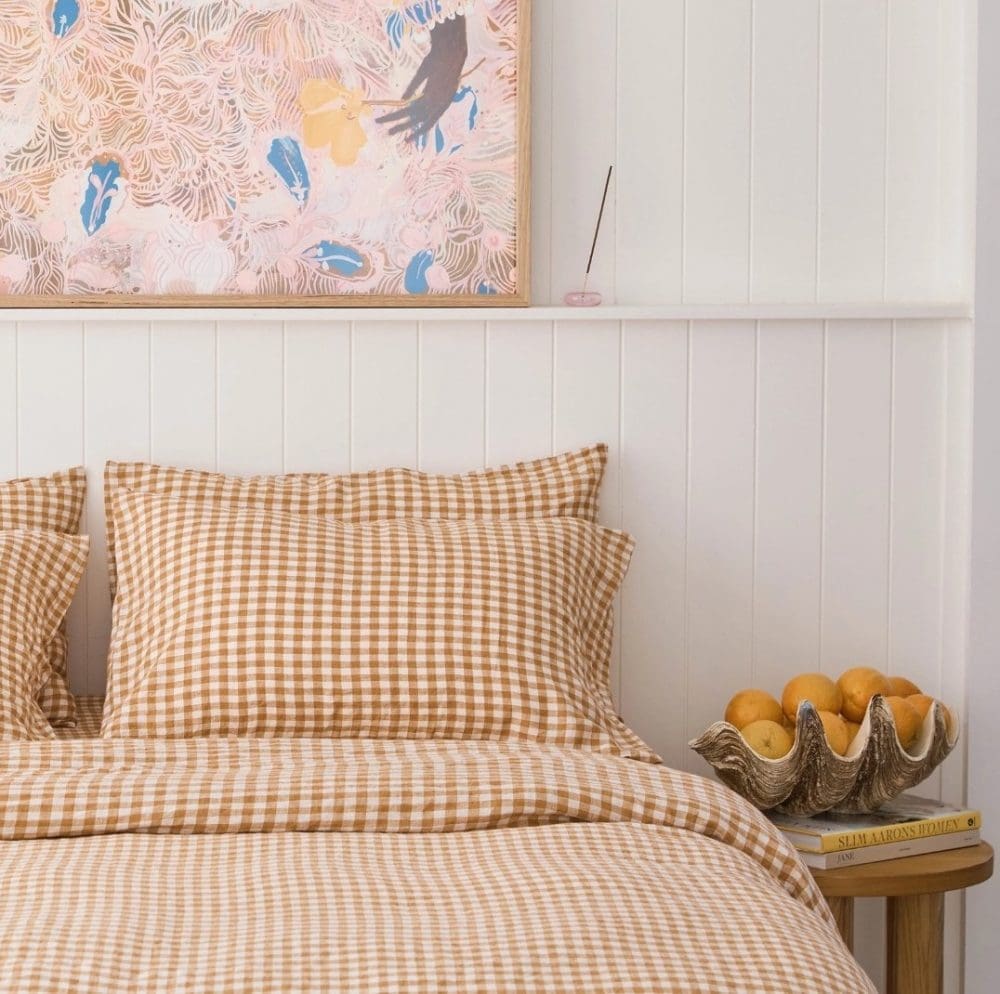 Bambury is a Perth-based Aussie bedding company we've come to love. Their bedding collections are inspired by the natural beauty of the Western Australian coastline and lifestyle. They have a small but stunning range of luxury 100% linen quilt covers.
Adairs has a beautiful range of linen quilt and sheet sets in on-trend colours and designs. Never one to disappoint, we can certainly vouch for the quality and feel of Adairs linen bedding.
And their Linen Lovers membership will get you a nice little discount which is always a good thing in our eyes! More savings to go towards the matching linen cushions!
If you really want to dial up the luxury, LinenMe is your online destination for premium European made linen bedding. With a mission to provide you with the widest range of simple, sustainable and stunning linen homewares, you won't be disappointed.
Gingham, stripe and solid colours, in just about every colourway you could imagine, be sure to check them out for linen bedding that will last the distance.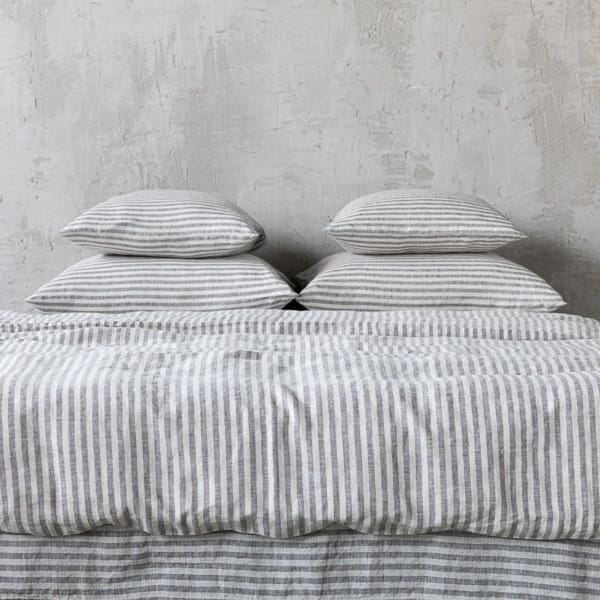 We've noticed Pillow Talk has really upped their game lately, offering beautiful bedding options at good prices. Keep an eye out for their regular sales and they also have the Club Comfort loyalty program (it's free!) which will save you a little extra.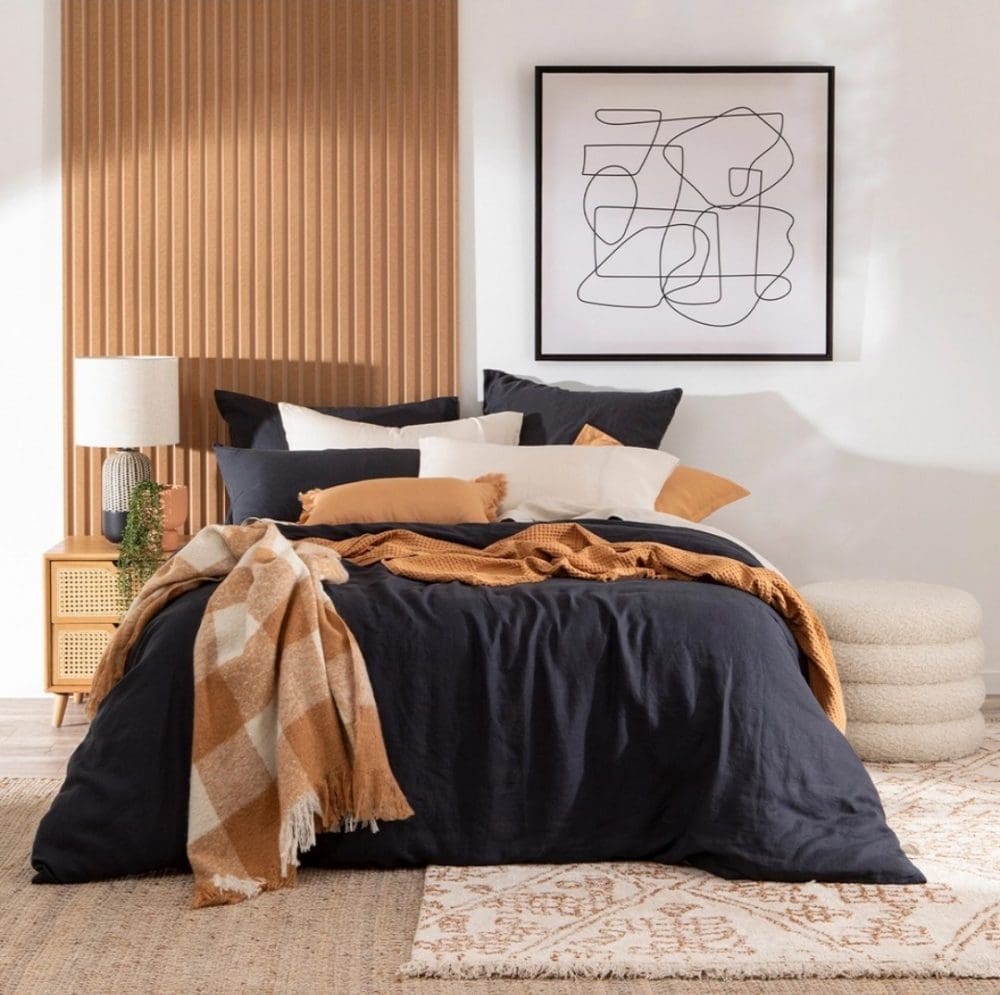 While we adore 100% linen, we know it's a tad pricey so if you're looking for a more affordable option, a linen cotton blend might be your answer. Canningvale is a firm fave of ours for affordable, quality bedding.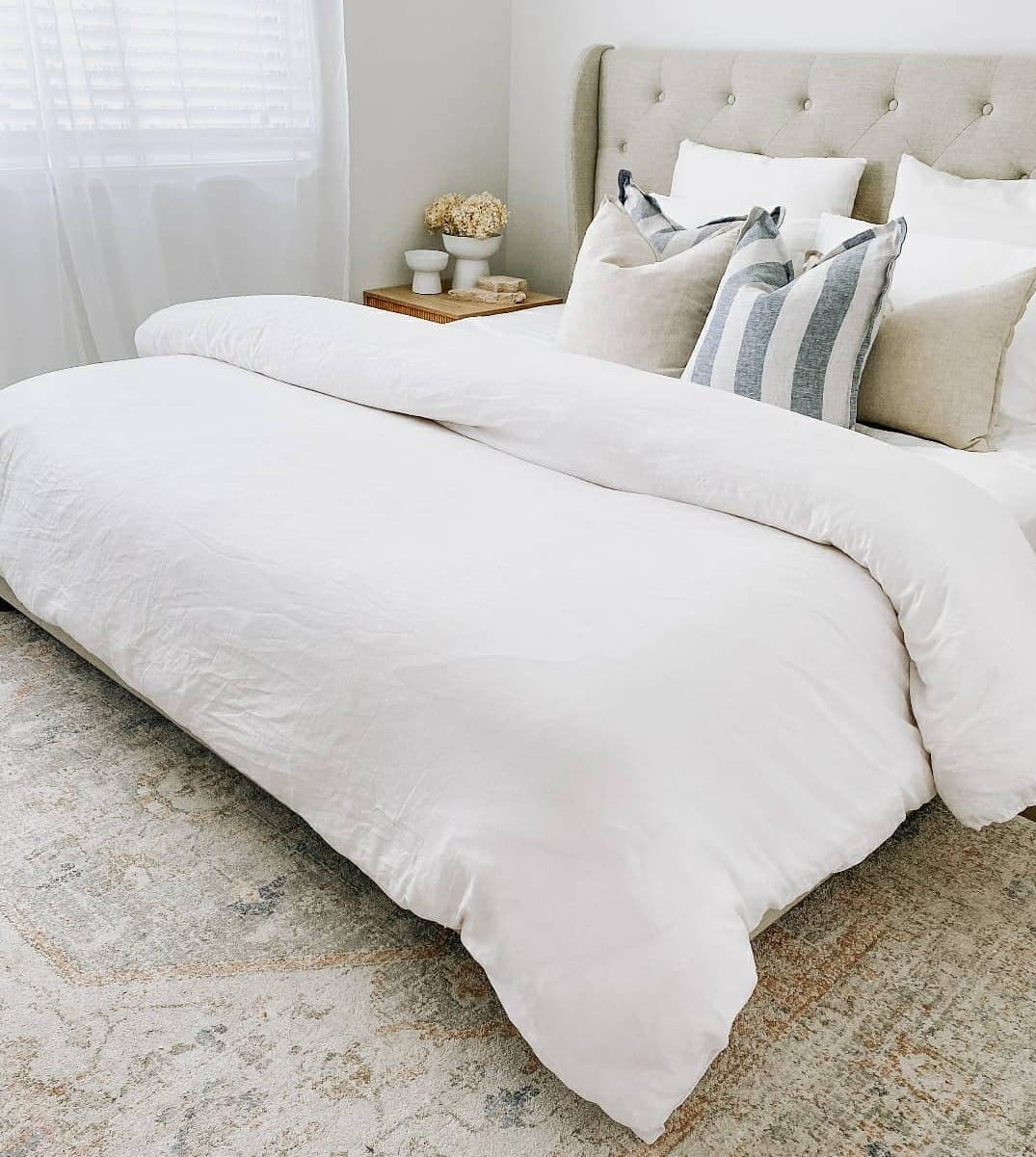 For a wide range of colours, and even some printed linen sets, Temple & Webster has you covered. Many of their bedding sets include the pillow cases which makes their prices quite affordable. Be sure to check the materials before you click the 'buy now' button though. They have many 100% linen sets and a variety of linen-blend options.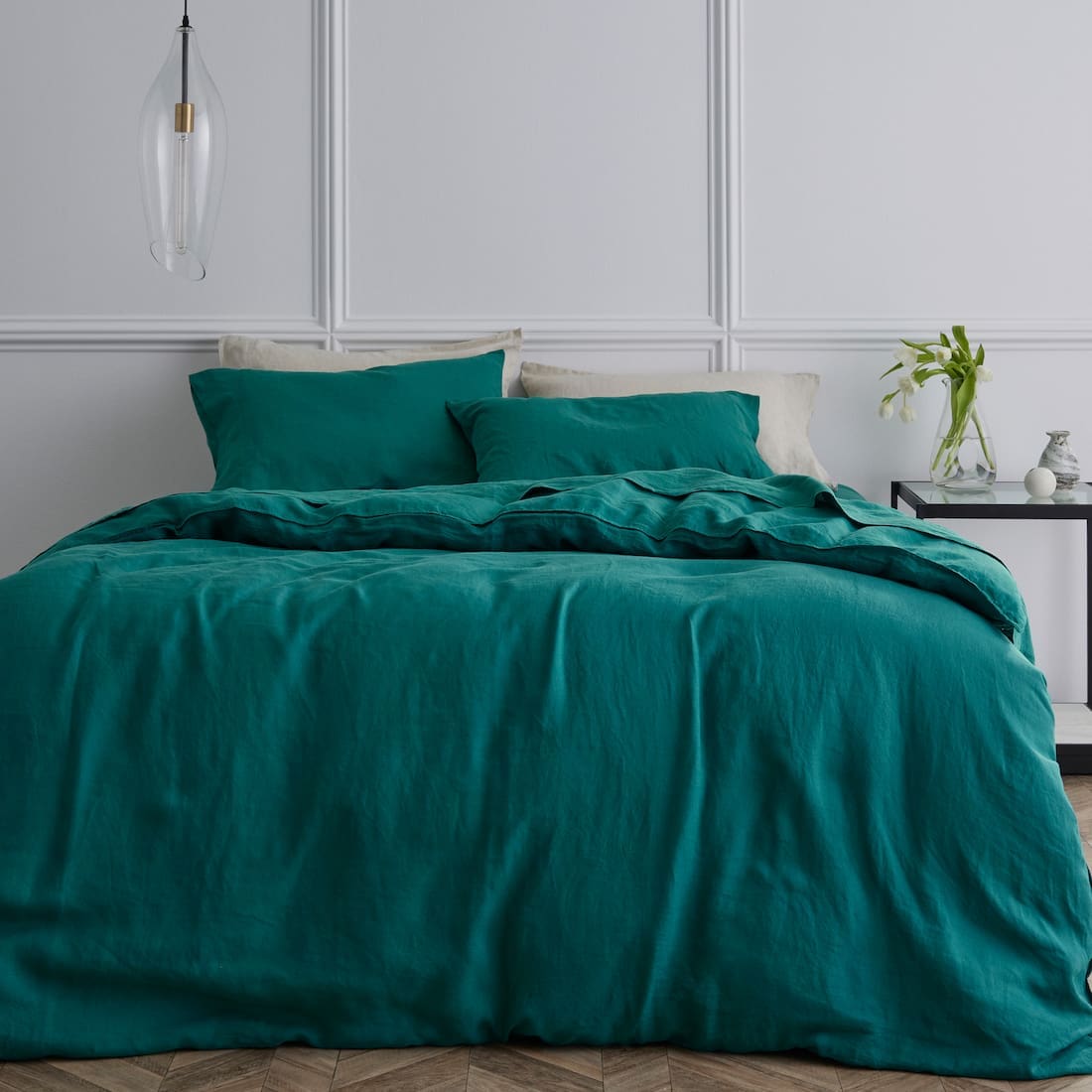 Do you have a favourite place to shop linen bedding that you think we need to know about? Share it with us and other Style Curator readers in the comment section below!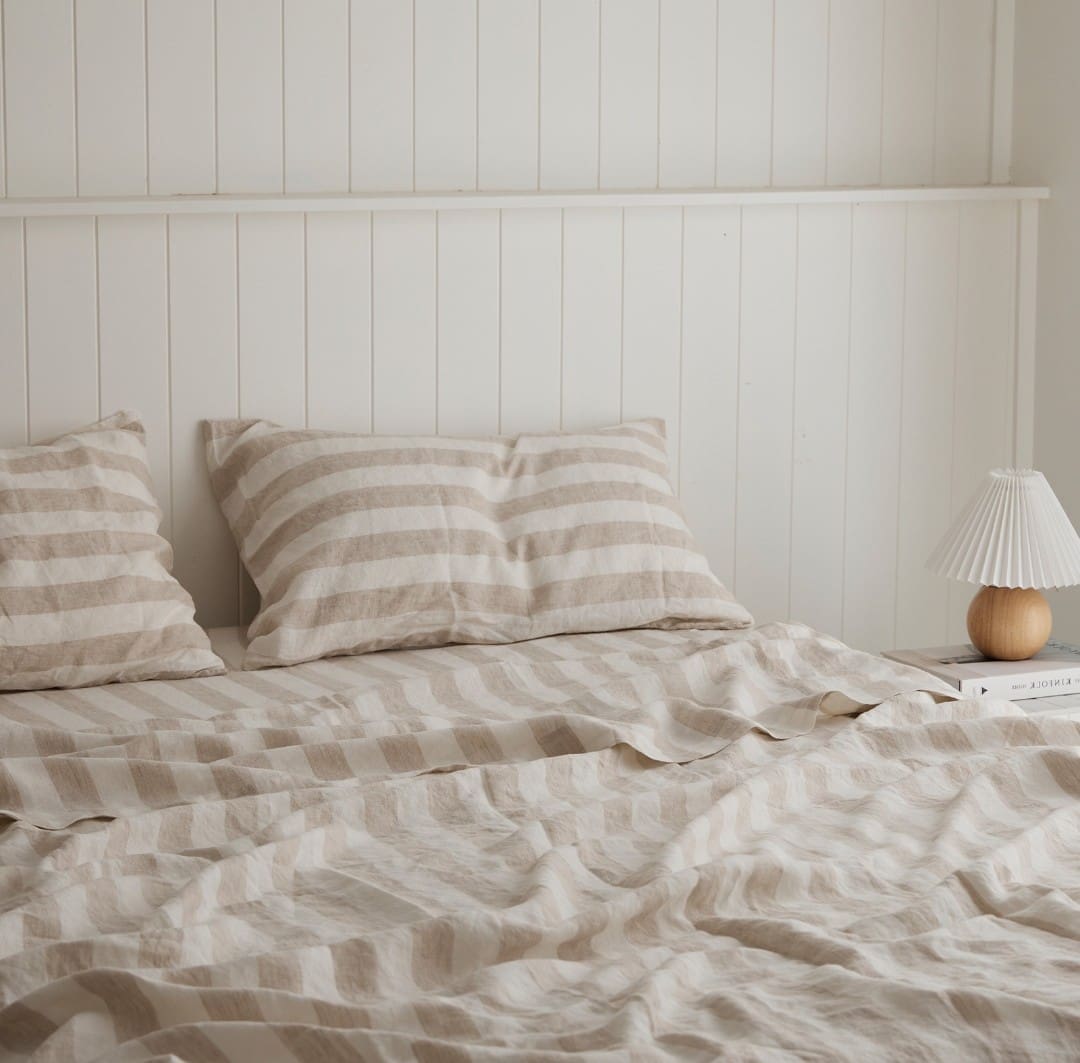 Disclaimer: Prices are accurate at time of publishing. This post contains affiliate links. This means that when you click on a link and purchase something from that site, we may make a small commission at no extra cost to you.