Canberra-based designer, Claudia Owen, has been working away hard behind the scenes to create her stunning new range of prints.
You see, Claudia is unlike any artist we've featured to date — she's a surface designer.
"For many years I didn't know there was such a thing as a surface designer," laughs Claudia.
I've just always loved creating patterns and prints, and for many years I did this at night as my passion after work.
As a surface designer, Claudia creates designs that are suitable for a wide variety of applications including homewares, textiles, paper products and fabrics.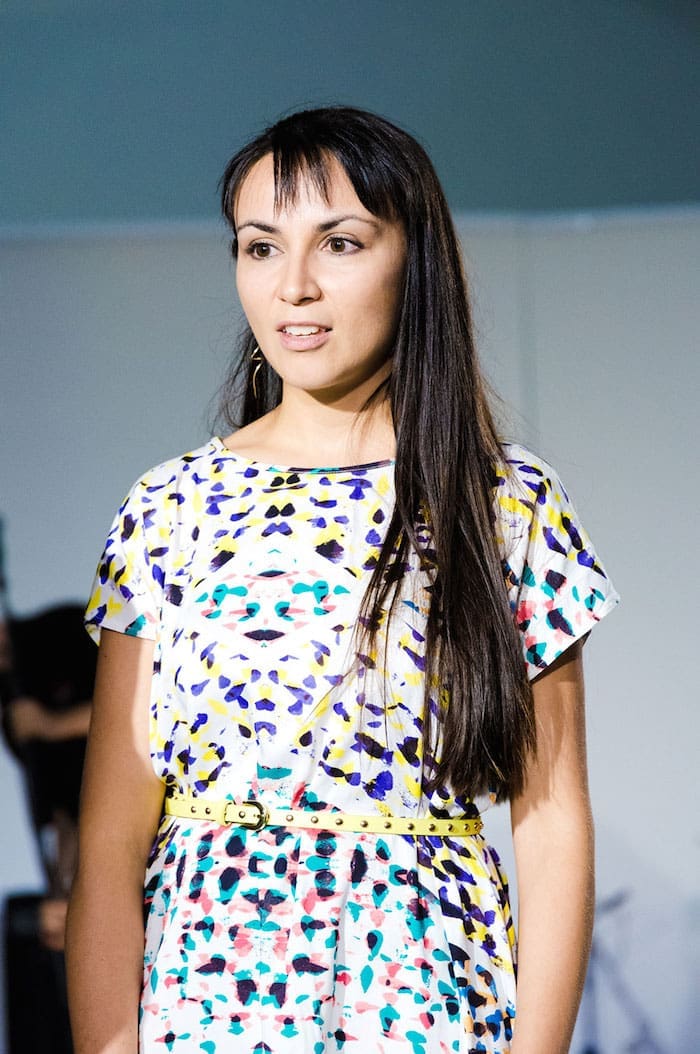 Tell us, how do you create these patterns?
"It's a bit of a process!" says Claudia.
"Often I'll start with pen and paper, drawing lines and circles or whatever shapes I like. I then scan these onto my computer and add colour.
"Using a design program, I will create 30 to 50 layers of textures and colours. This is usually done at high zoom so I am only ever working on one small section of the pattern at a time."
How did you turn your patterns and designs into more than just a hobby?
"I began to share my work online and I started to get noticed by companies wanting to license my work for different types of products. I first started with stationery items and over the years I've been able to expand to other types of products.
"From there, other people got to see my work and I started to build a portfolio.
"One day I saw a Canadian company — May28th — was looking for print submissions for a new line of watches. I sent them some of my work and they said 'yes'! They now have ten or so of my designs that they use for watch faces."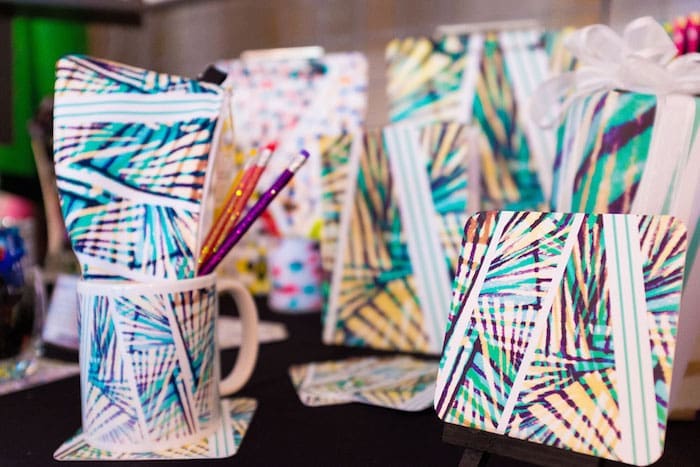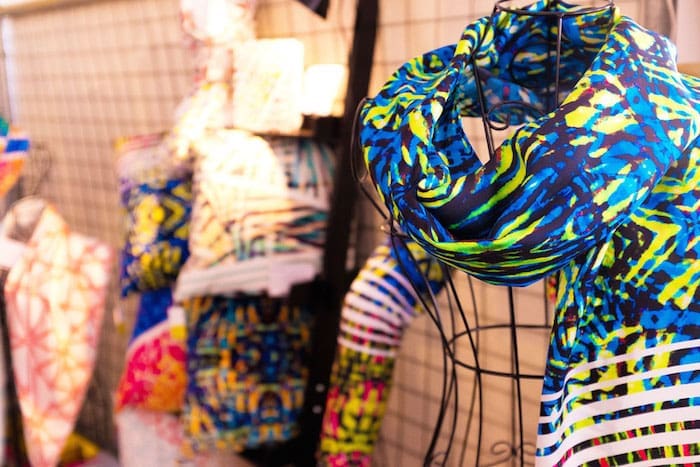 Claudia brought some of her latest prints along, this time in the form of silk scarfs, and we're like a kid in a candy shop.
"I'm part of a wonderful group of ladies called Circle of Designers and together we design a range of products, including scarves, that are printed using eco-friendly dyes."
These prints are beyond stunning! We could image them looking incredible on throw cushions. What would you like to see them used for?
"Thank you. I've just created a range of products using these prints including scatter cushions, leggings and accessories, and these are now available at my Etsy store.
One of the best things about being a surface designer is that my work can be used on just about anything. I'm constantly surprised and amazed to see my work on different mediums.
Your work is so fresh, where do you draw inspiration?
"I find inspiration everywhere, especially in nature and architecture. I can see a beautiful flower and then want to do something in that design.
"Other times I might have a project in mind, like I'm already working on things for three months from now so I could be thinking about Easter and creating prints for greeting cards."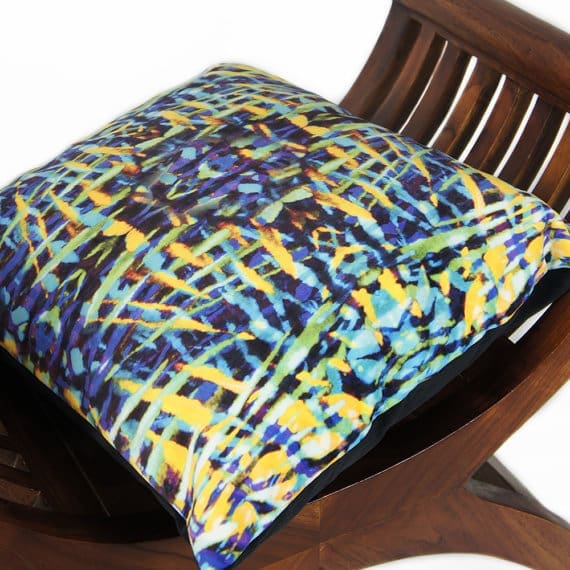 What goals do you have for the future or what is a dream project you'd like to work on?
"Hmmm that's a tough question. Almost all I've been doing lately is designing and that's what makes me happy. I love to create.
"It would be amazing to see my work applied to more and more products and work with big brand names and have the flexibility to work from anywhere with my young family."
Thanks Claudia! With your incredible skills we have no doubt that dream will be coming true.
You can find more information about Claudia on her website or shop her latest products on Etsy.