From the outside, this modern Australian home boasts a striking, unique facade. On the inside, it's all about luxe — featuring quality design and high-end fittings. This home certainly makes a point to stands out amongst the rest.
We went on a tour of this sophisticated home, named 'Akasha', with John Coen, Managing Director at Comdain Homes.
Related article: A sleek new build with modern design and sophisticated style
Related article: Classic style home meets modern architecture: Inside the birdcage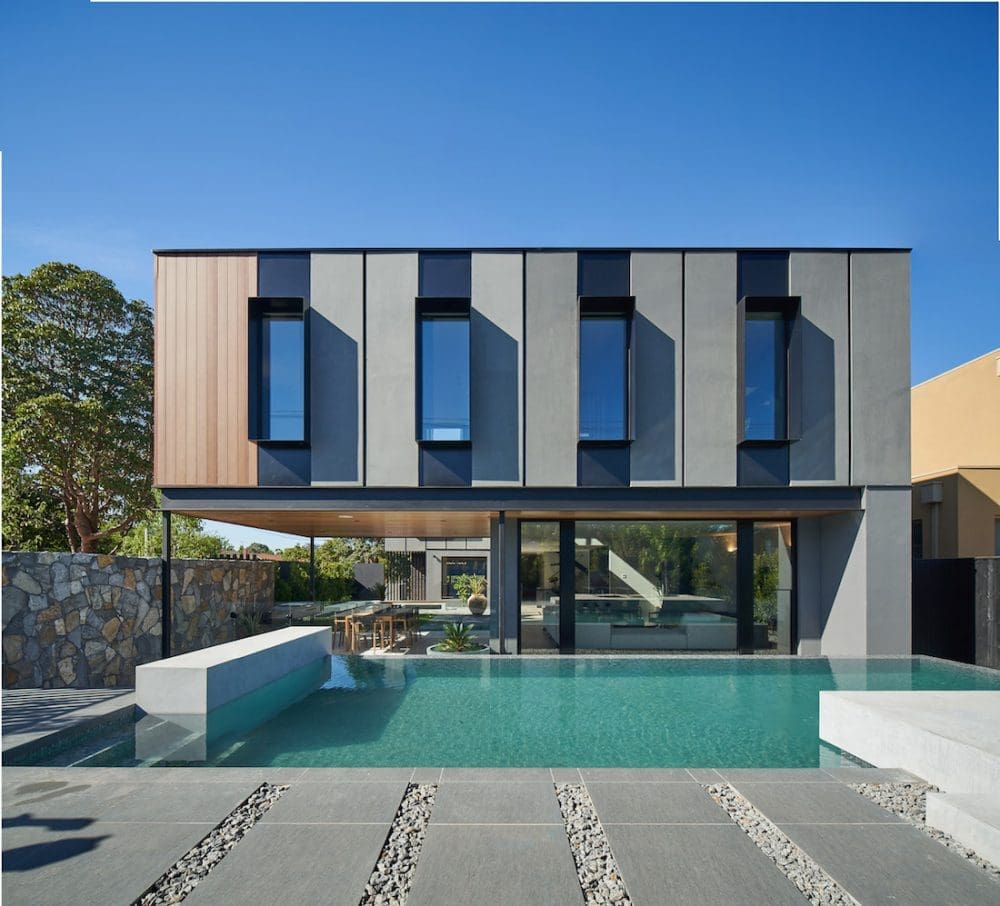 Akasha, an ancient Hindi and Sanskrit word meaning wide spaces or voids, is situated in Surrey Hills, Victoria, and is inspired by the elements — earth, fire, water and air.
"We wanted the home to create a bold first impression," explains John.
"The facade of the house blends a number of different materials and shapes to create a home that makes a real impact from the kerb. It also helps announce the design themes throughout the rest of the property.
"It's a truly unique house that stems from our love of organic materials and creates a link between everyday life and nature.
"A big part of the design was choosing materials to strip it back to minimal style — especially through the use of so much glass."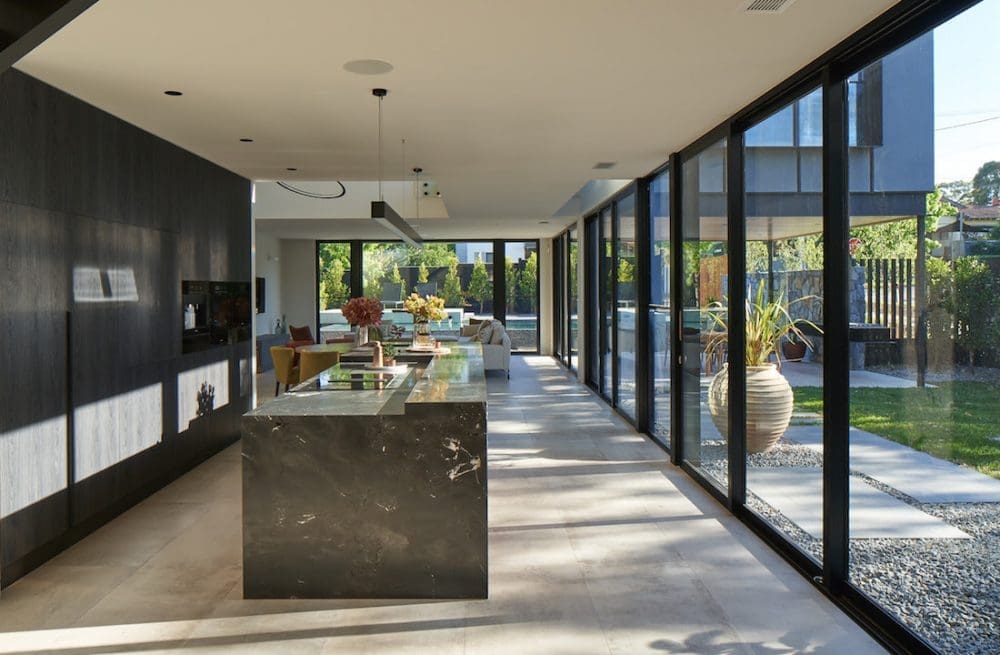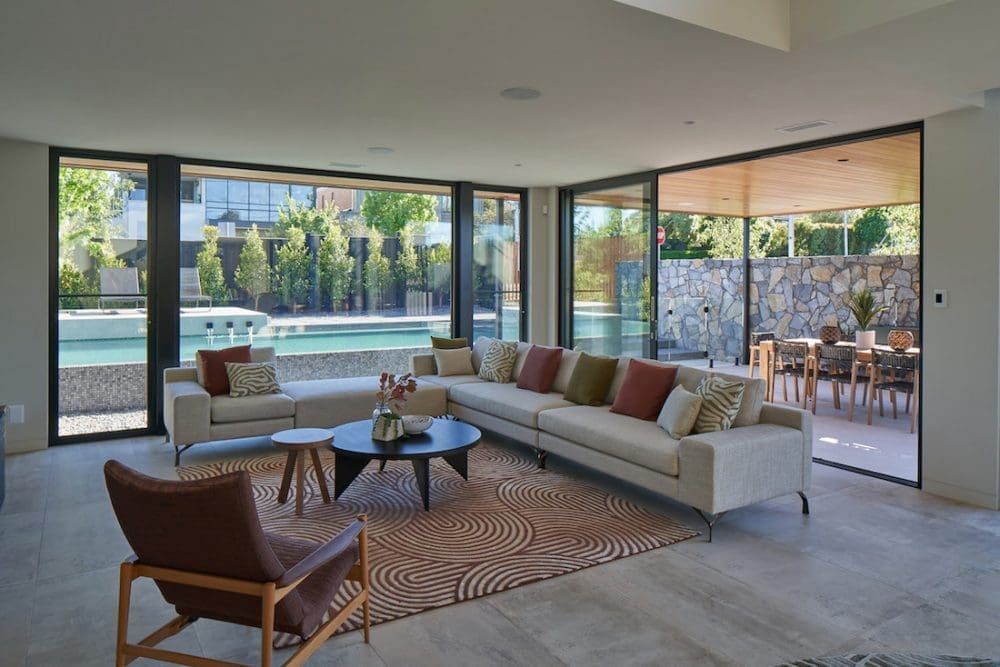 Built over 12 months, this 2-storey home has 4 bedrooms, multiple bathrooms and 2 living areas. However the home gives equal love to the outdoor areas.
"The garden space almost feels part of the main home. It incorporates seamlessly thanks to bespoke, floor to ceiling windows and stacking door from Stegbar," says John.
"They're a really unique design that allows for larger spans of glass of up to 3 metres for unobstructed views. They're almost like an invisible wall that looks out onto the pool and firepit areas. These clearly embody the water and fire elements of the design.
"Window placement was a big consideration when building Akasha. Capturing light on the northern end of the building and ensuring the bedrooms were lit up in the morning, was essential in creating the best liveability and energy ratings."
Shop the look: Modern Australian luxe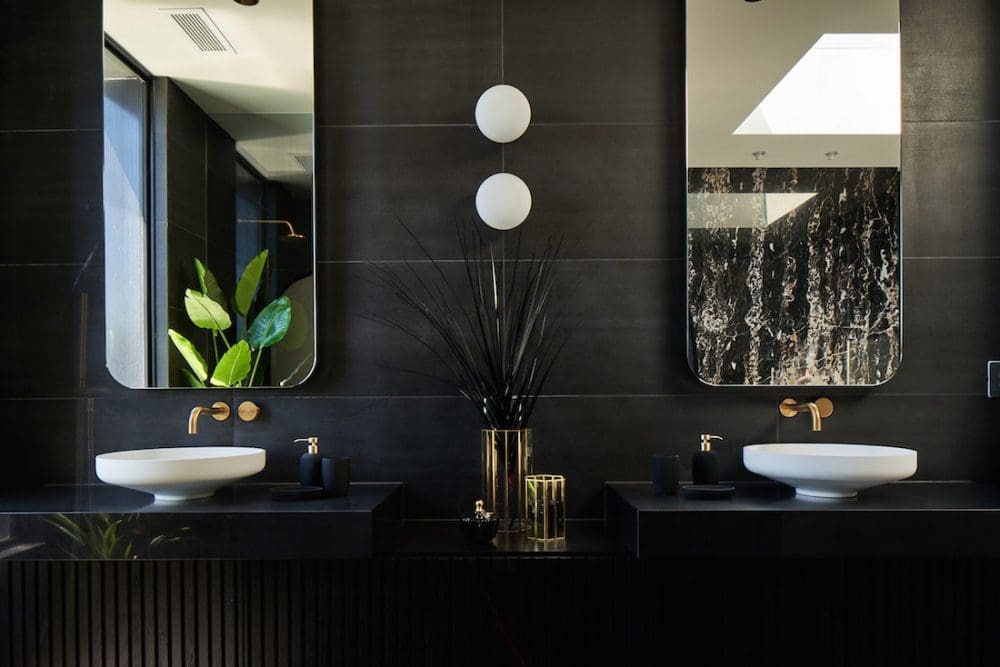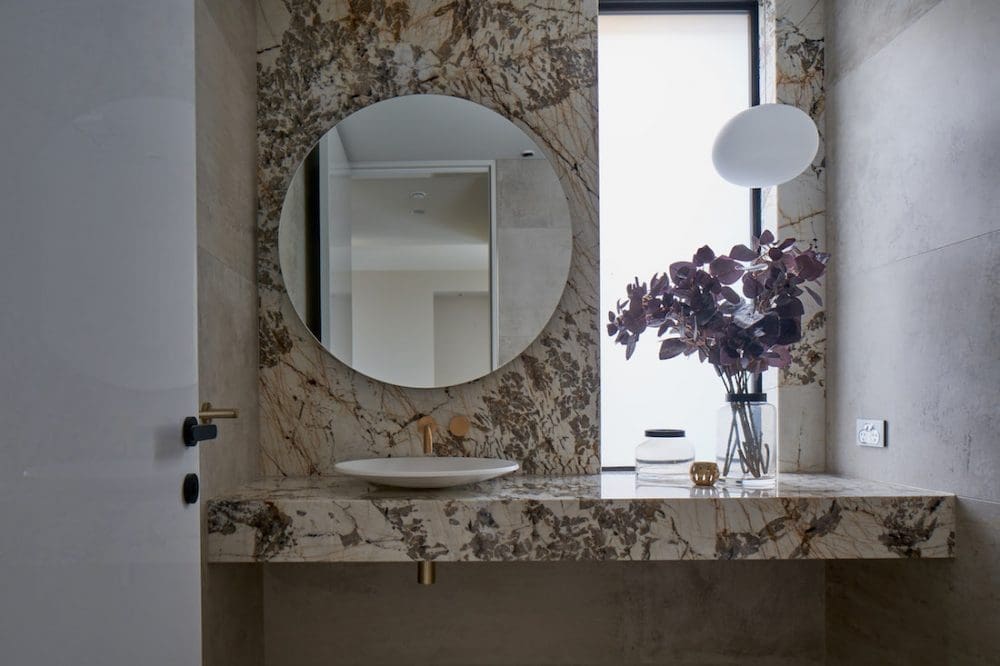 Built for those who love a bit of luxe, another standout to this home are the bathrooms.
"The bathrooms are the interior's biggest connection to the element of water. They focus on luxe materials and smooth lines to minimise complexity in design.
"We used a frameless showerscreen to allow the feature pieces in the room to really shine. Things like the tiles in each different bathroom from Elegance tiles, and bespoke mirrors which were tailored for the individual spaces.
"We positioned the mirrors quite specifically to be not only functional, but to help bounce natural light around the rooms."
To see more from Comdain Homes, check out their website or Instagram page. Did you have a fave feature of this unique modern Australian home? Tell us in the comment section below.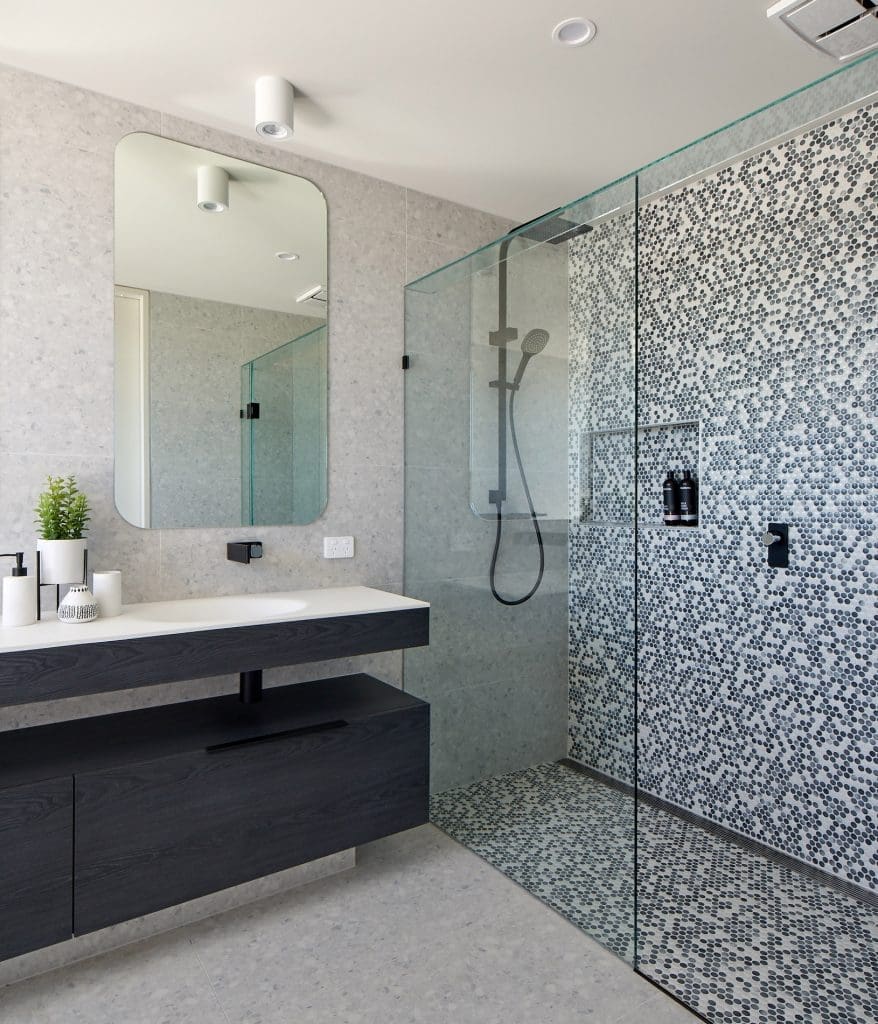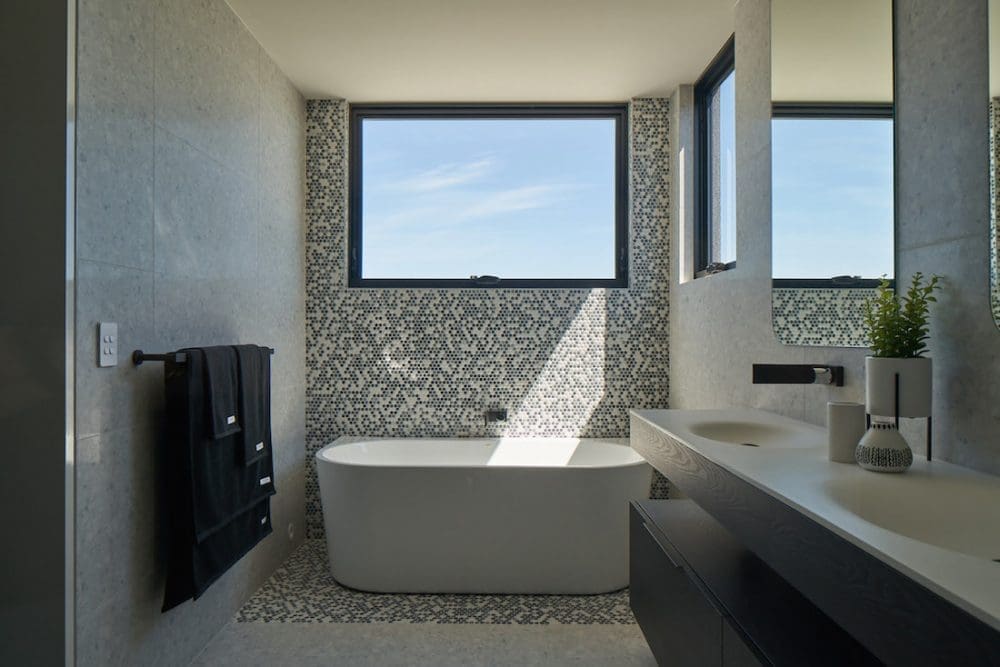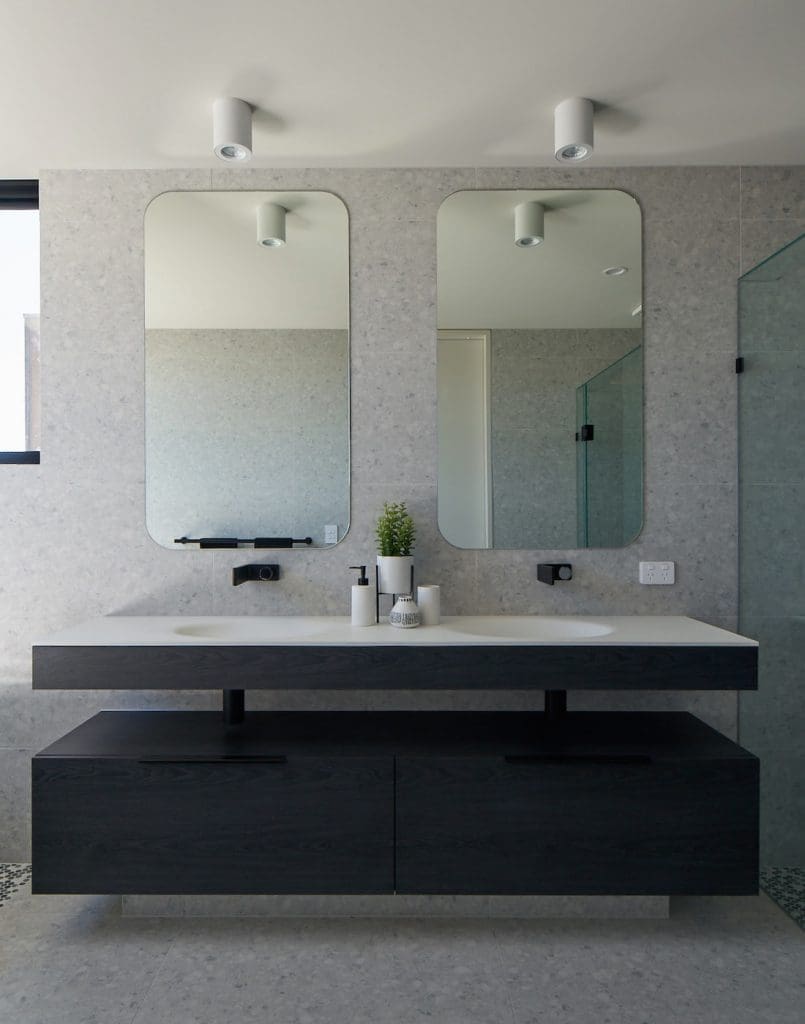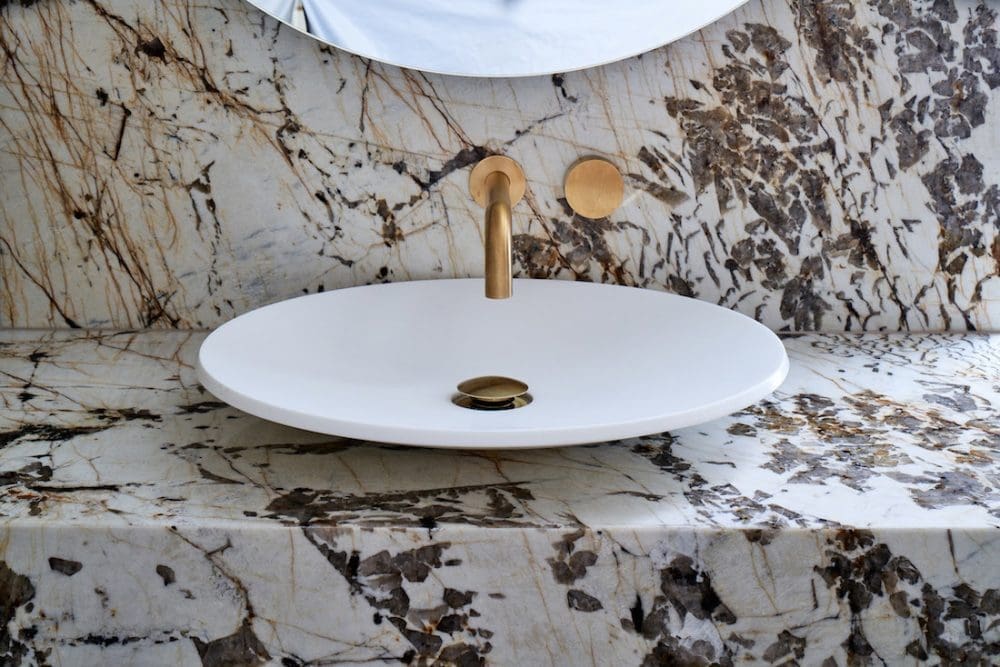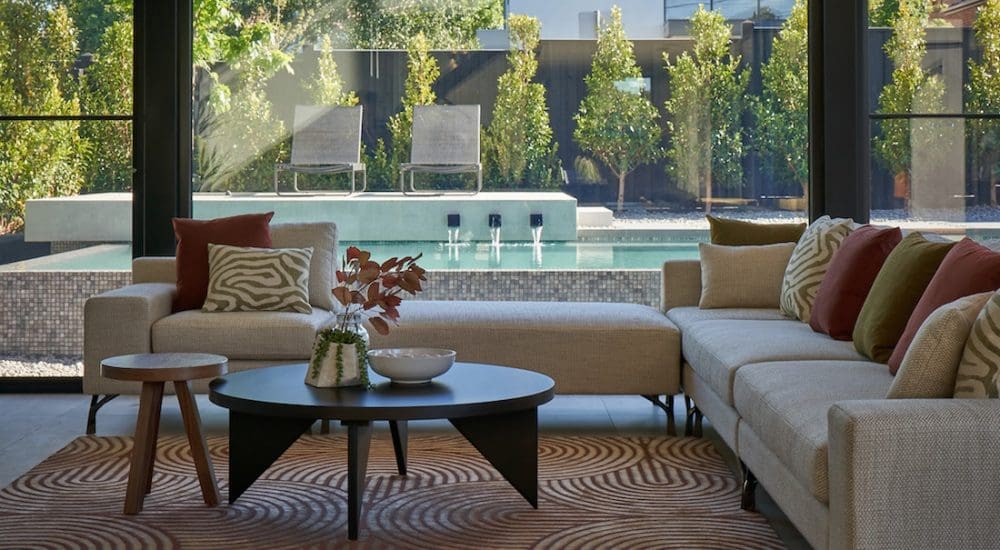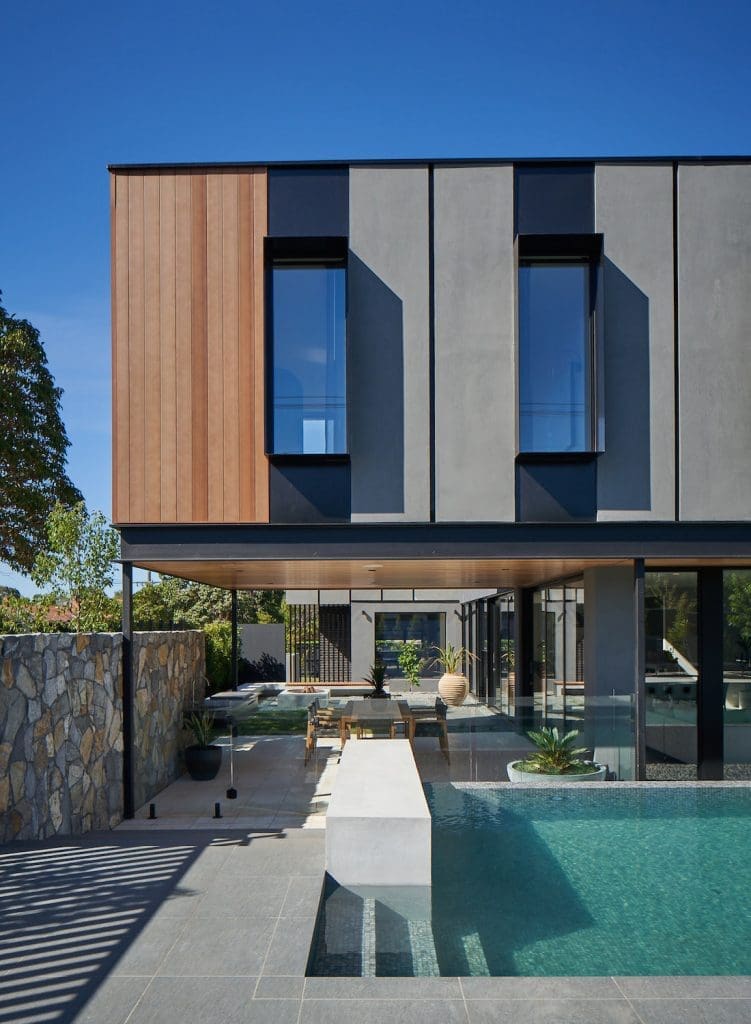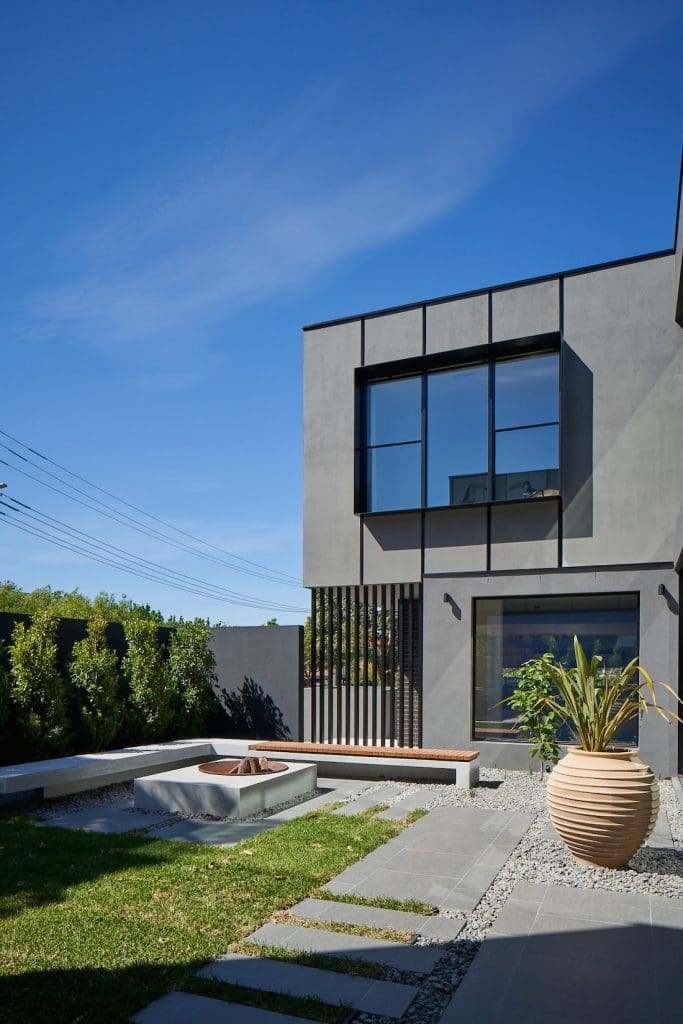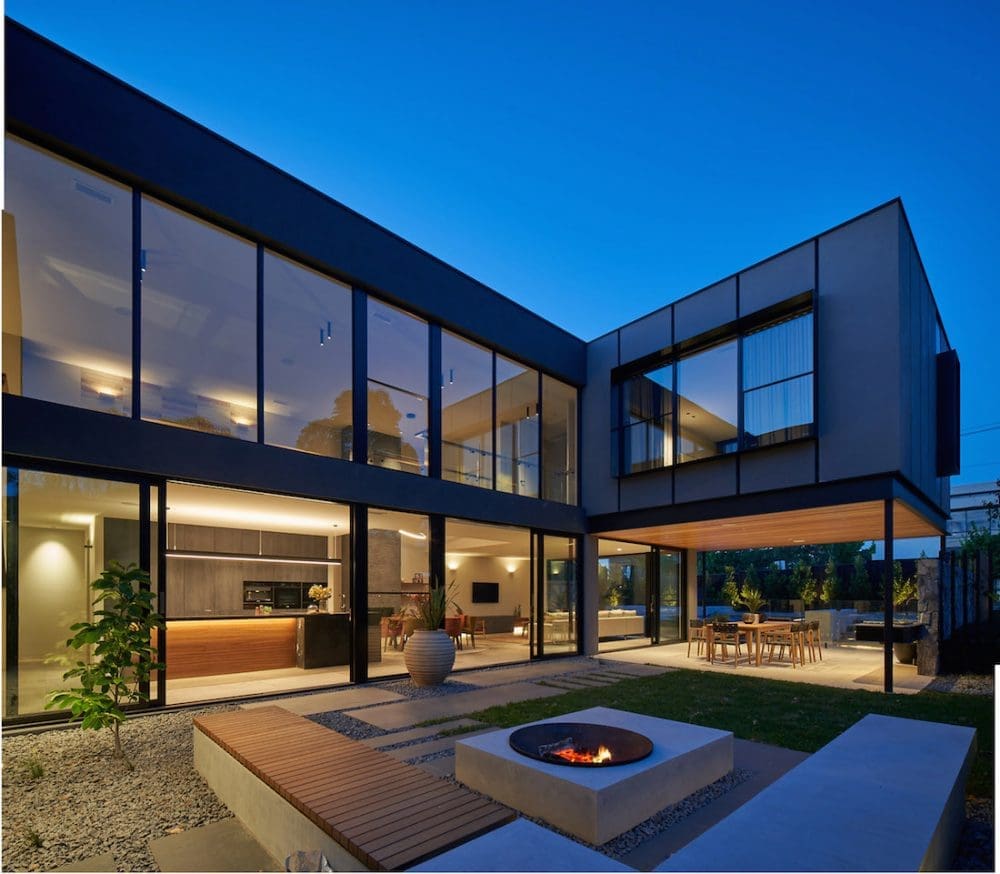 Shop the look: Modern Australian luxe
Disclaimer: This post contains some affiliate links. This means when you click on a link and purchase something from that site, we may make a small commission at no extra cost to you.