Whether it's at home or in an office, often we need to make spaces work for multiple purposes — and that's the brief I was given for my latest styling project.
Functioning as a meeting room, hot desk space for other creatives, and break-out room, this creative space needed to support a range of activities. Oh, and the owner didn't want it to look or feel anything like an office!
Related article: 5 steps to create a productive home office space
Related article: Scandinavian office inspo: Dreamy Scandi style offices and where to shop the look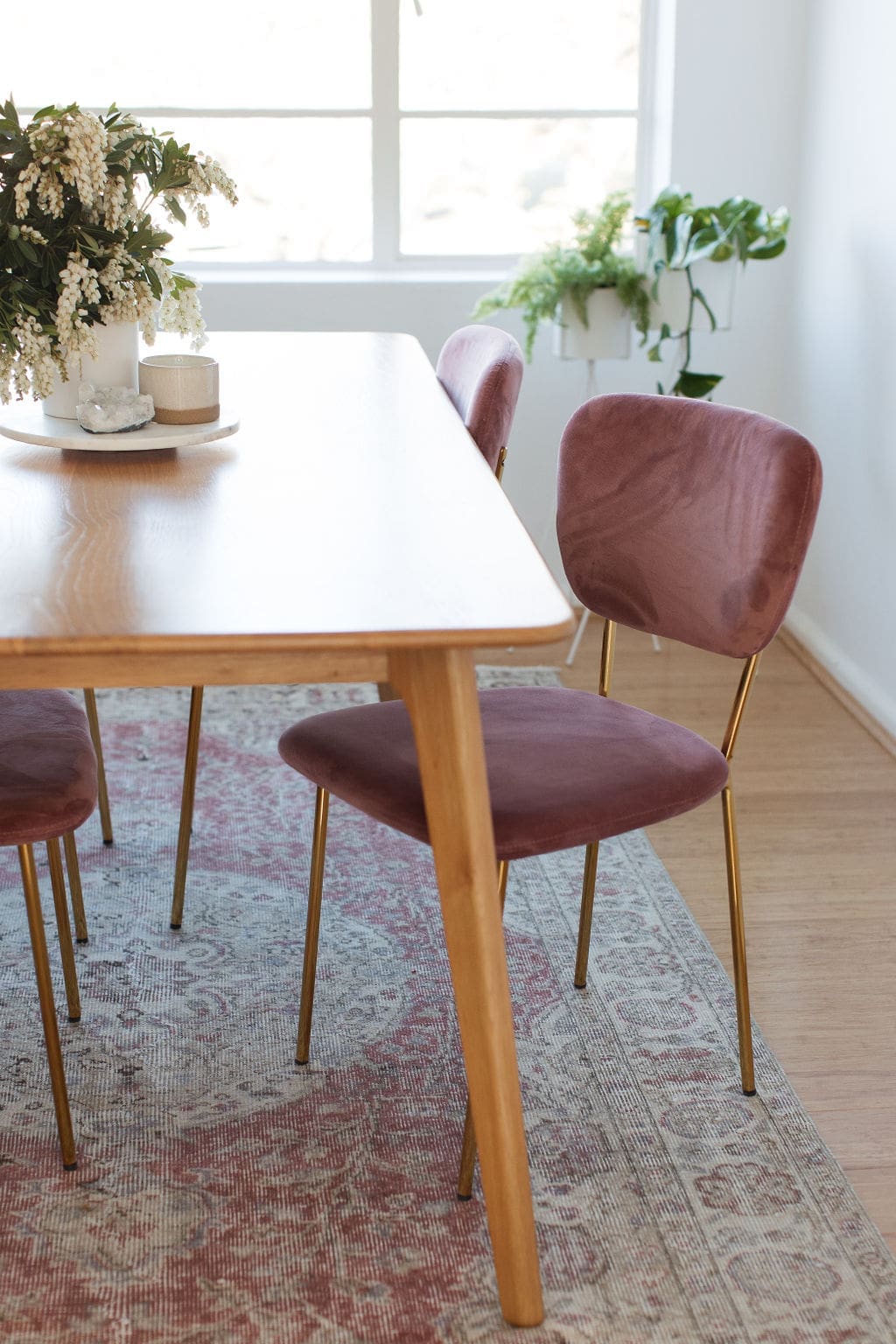 Styling approach
Like with all styling projects, I started by creating a mood board to bring our ideas together. The client had a trio of artworks that she wanted to use in the space and this set the muted colour direction.
We decided a generous size dining table would be the best piece of furniture to support the needs of the space and some sort of sideboard or console would also be needed to hide the printer and offer a spot for people hot desking to put their things.
I loved the idea of an oversized rug to soften the space and add a subtle pop of colour. The velvet dining chairs from Adairs pick up on the dusty pink tones. To tie the space together, I suggested timber accents throughout (the table, sideboard/cabinet, wall hooks) and plenty of natural materials such as the wicker pendant light and terrazzo pot.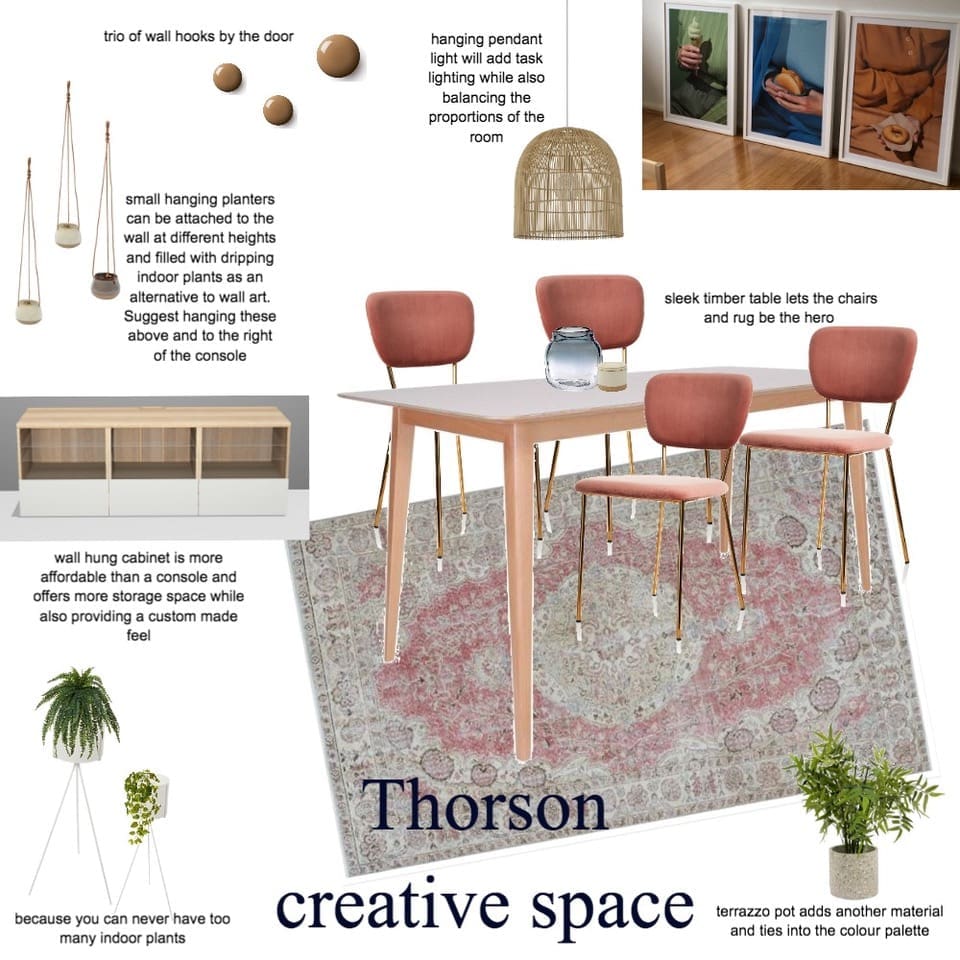 Multifunctional creative space reveal
We're so happy with the warm and inviting feel of this space.
My favourite pieces in here would have to be that vintage Persian rug which defines the colour palette and anchors the space, the sleek dining table offset by velvet chairs, and all of the greenery which softens the space.
Throughout the process, we discovered the walls are incredibly thick and decided not to install the wall hooks or hanging planters to avoid damaging the walls. This also meant the wall-hung sideboard idea got switched to that gorgeous rattan sideboard. This was such a fun space to work on and if you spy anything you love, I've got details of all the products we used below.
I hope you find a few ideas from this multifunctional creative space to inspire you. If you have any questions or comments, pop them in the comment box below!
More office inspo
Supplier list
Rug: Unique Rug Store
Table: Matt Blatt
Chairs: Adairs
Pendant: Beacon Lighting
Sideboard: Freedom
White planter pots: Habitat 101
Table vignette: Vase from Target / Candle from Habitat 101 / Crystal from Higher+Self
Sideboard styling: Terrazzo pot from Habitat 101 / Frame from Target / Candle from Made of Tomorrow
Coat rack: Kmart
Photography by Thorson Photography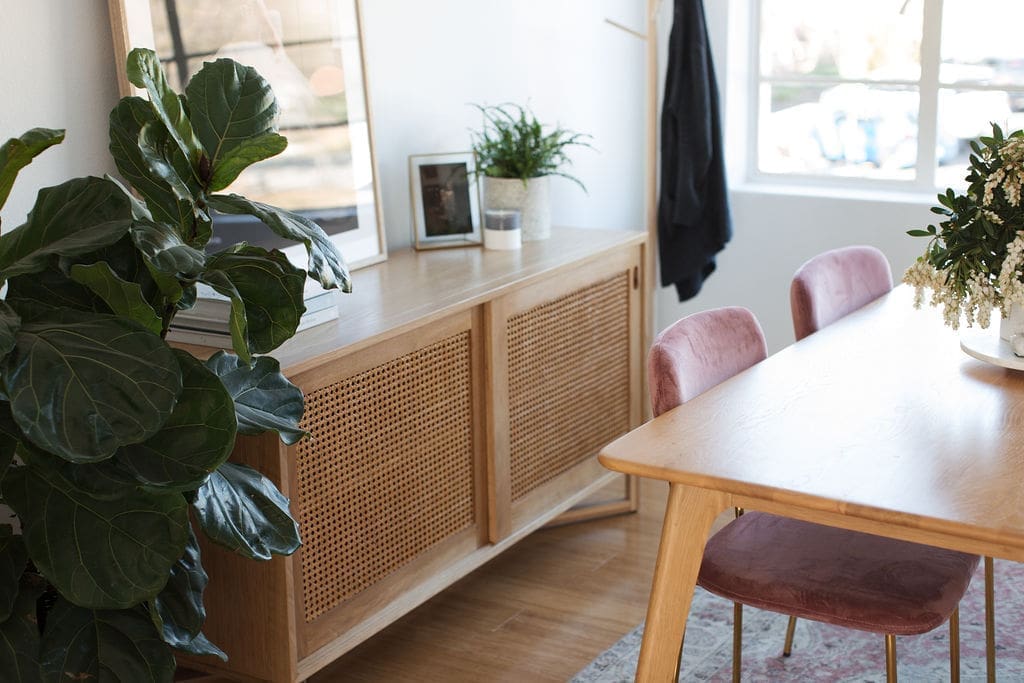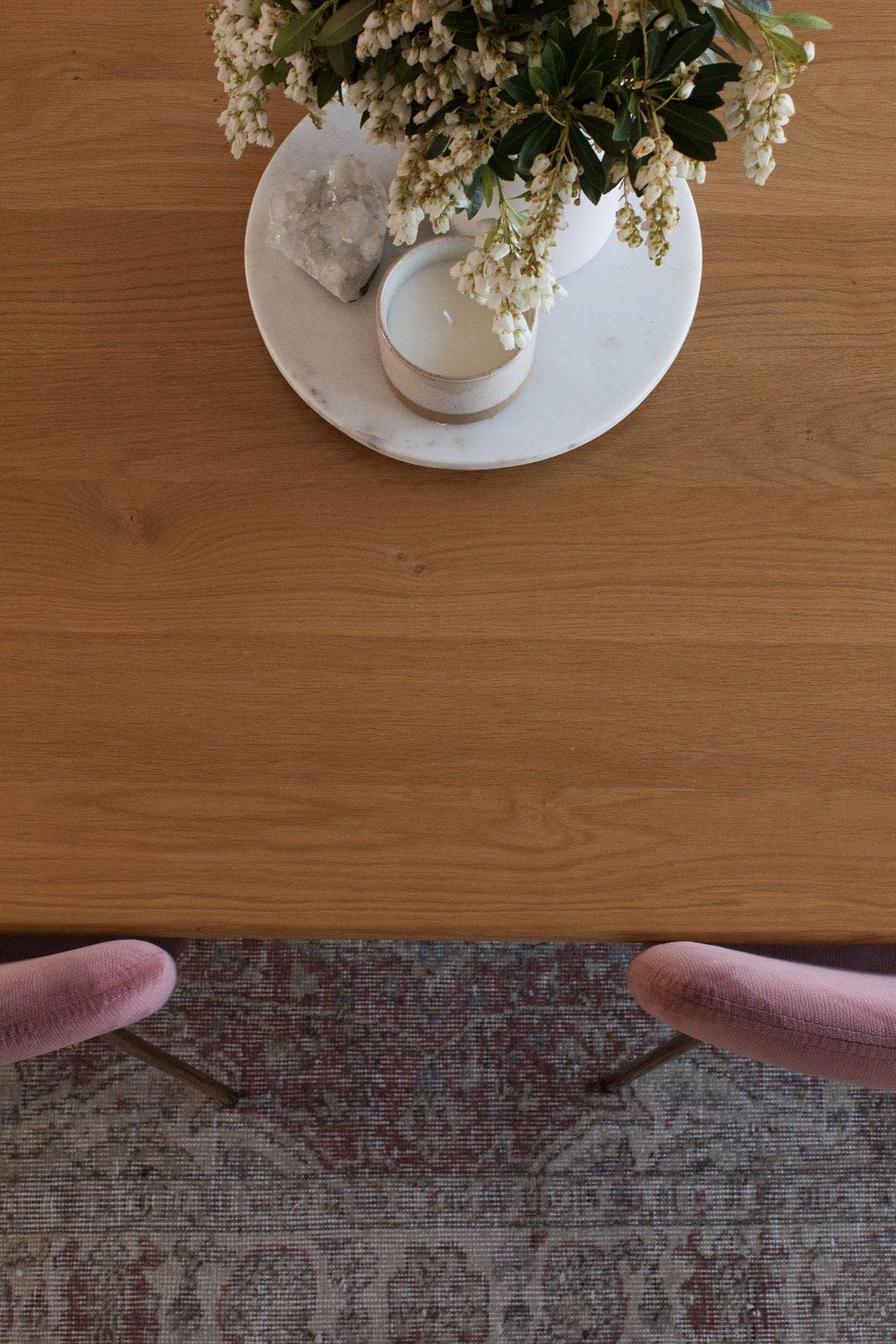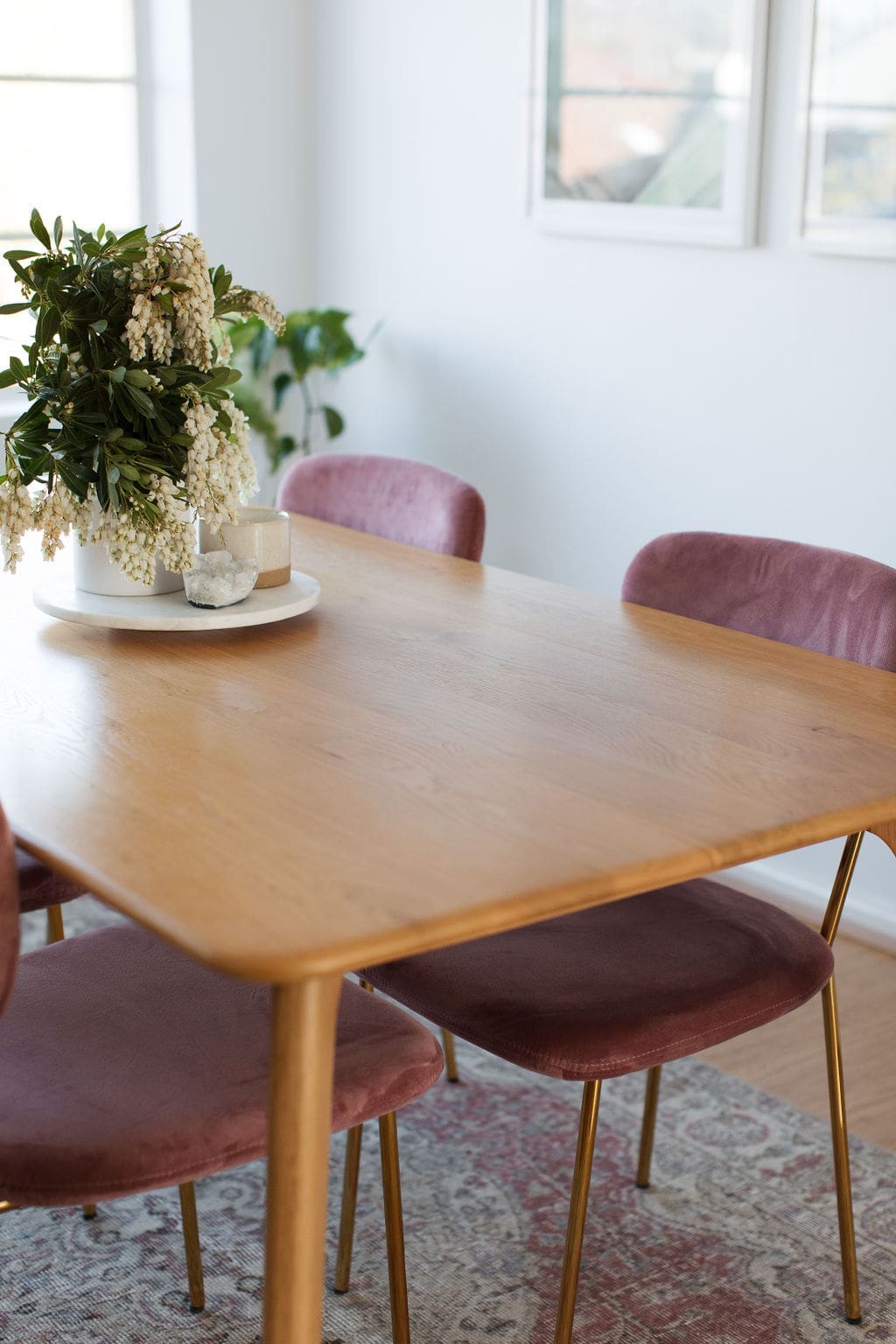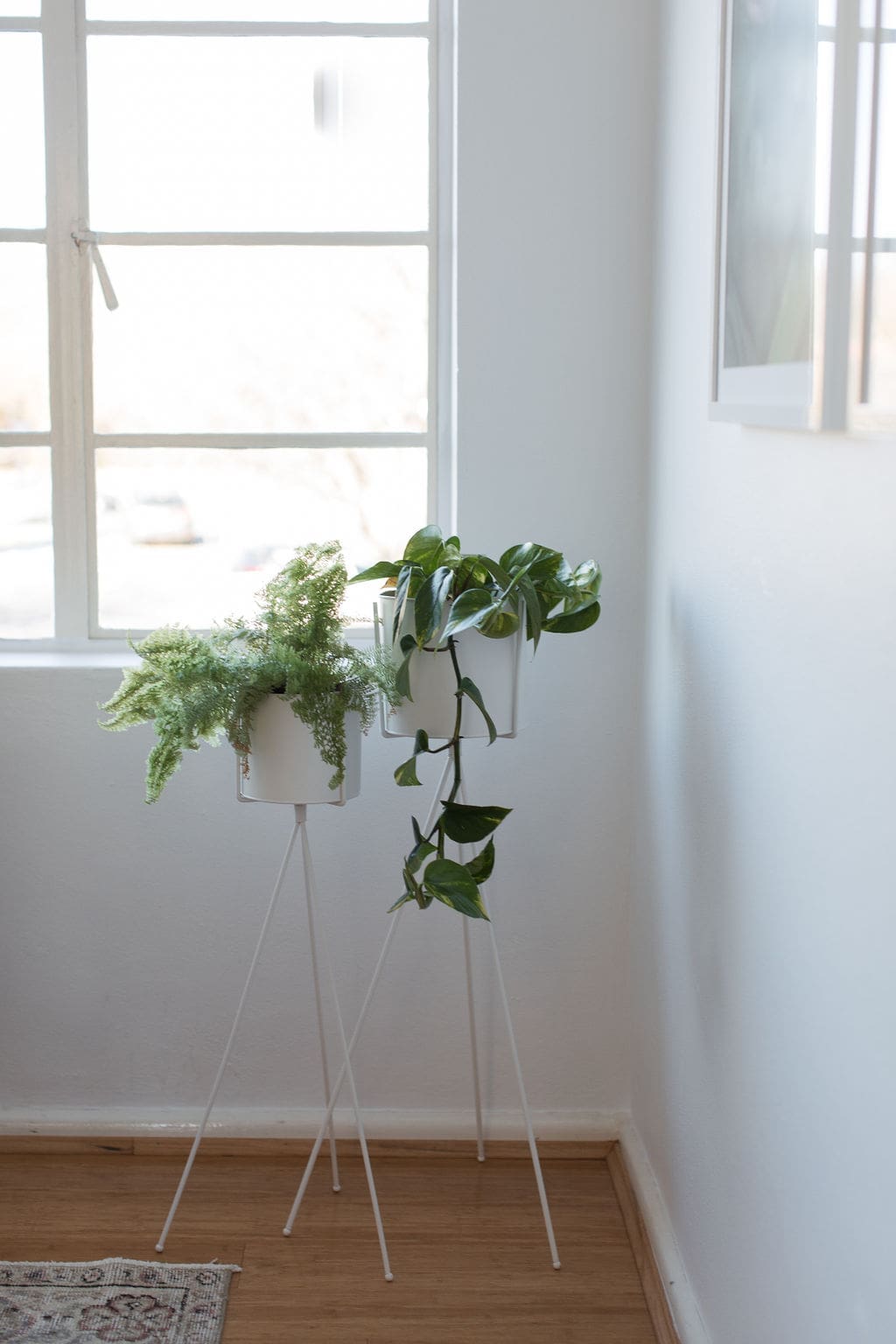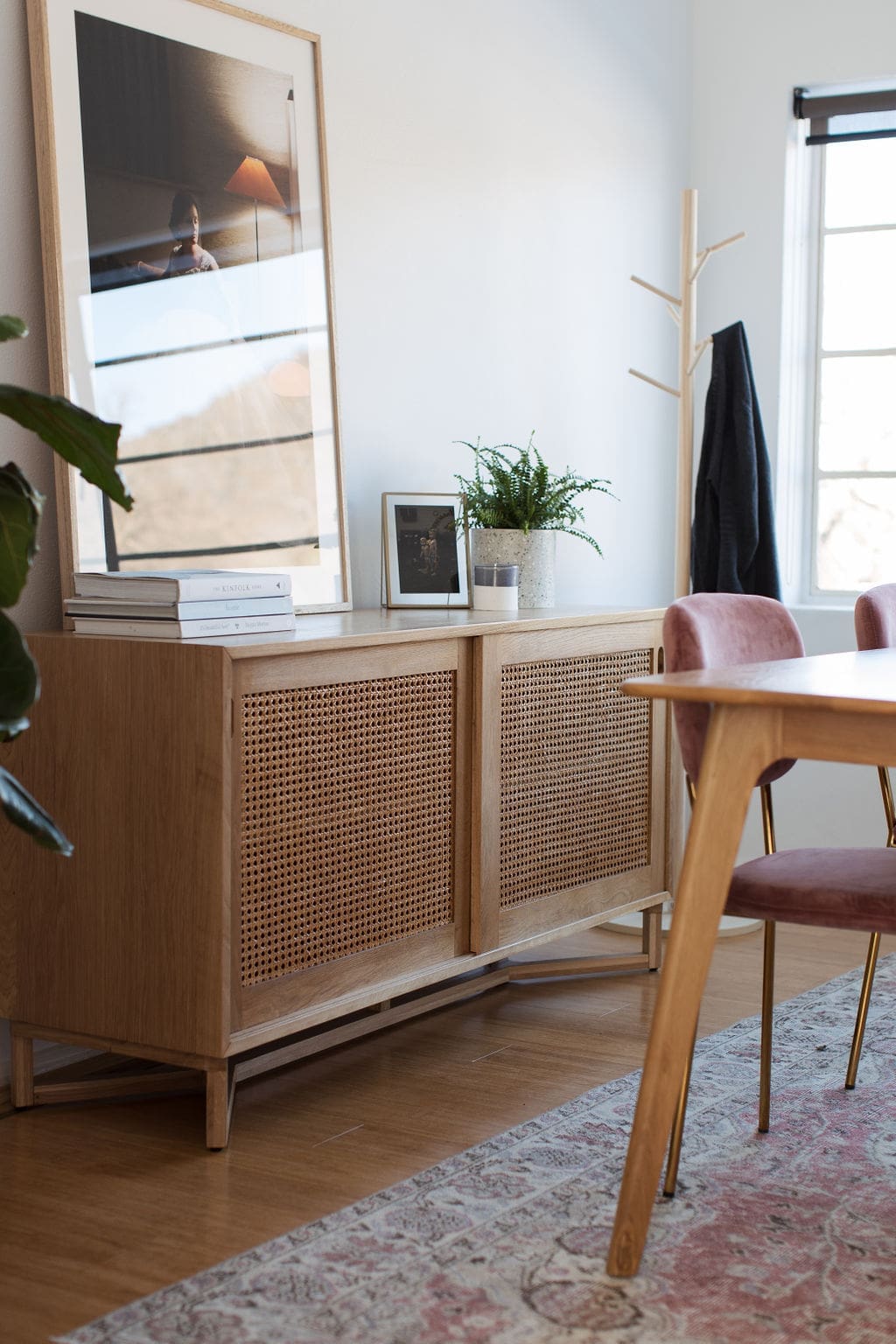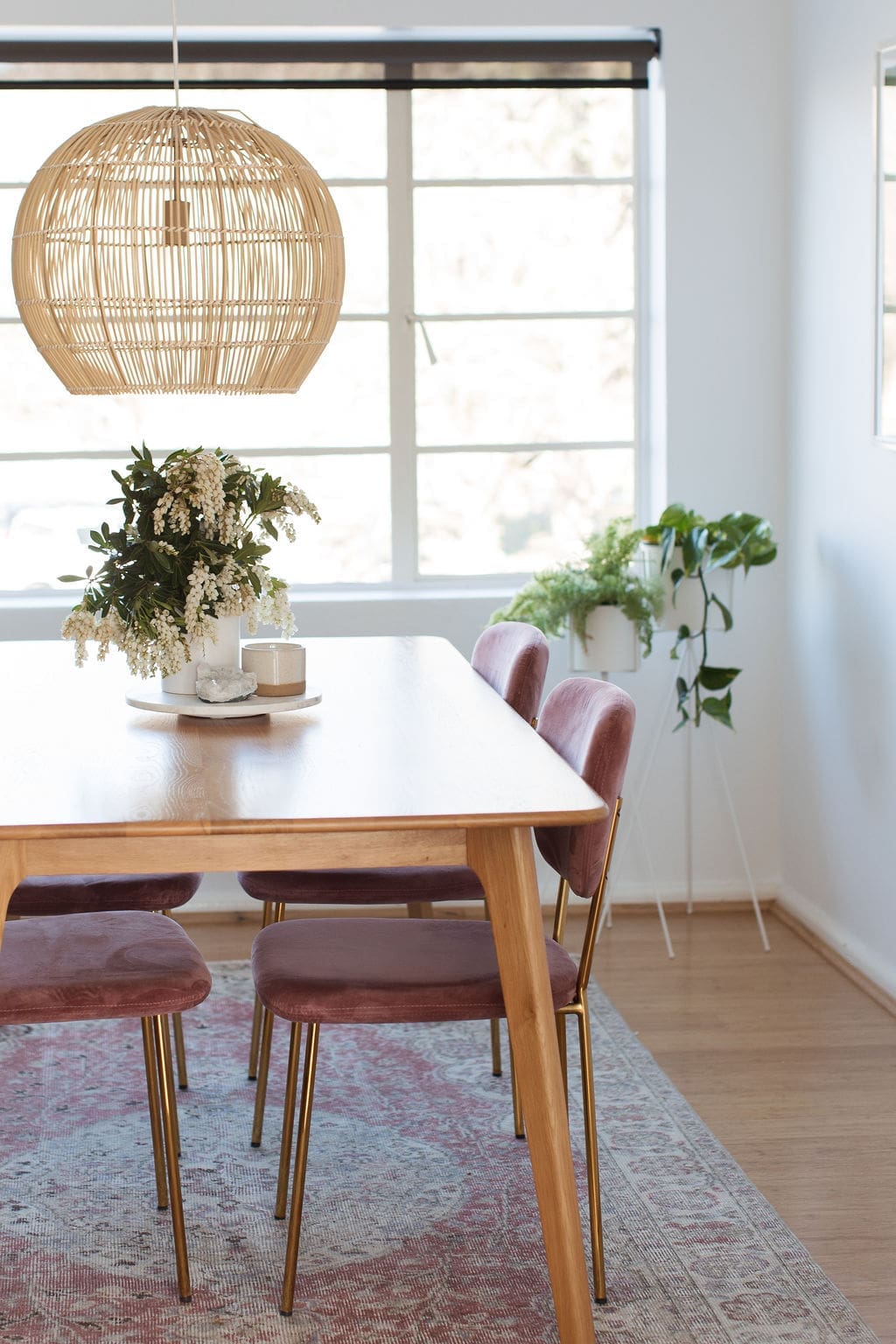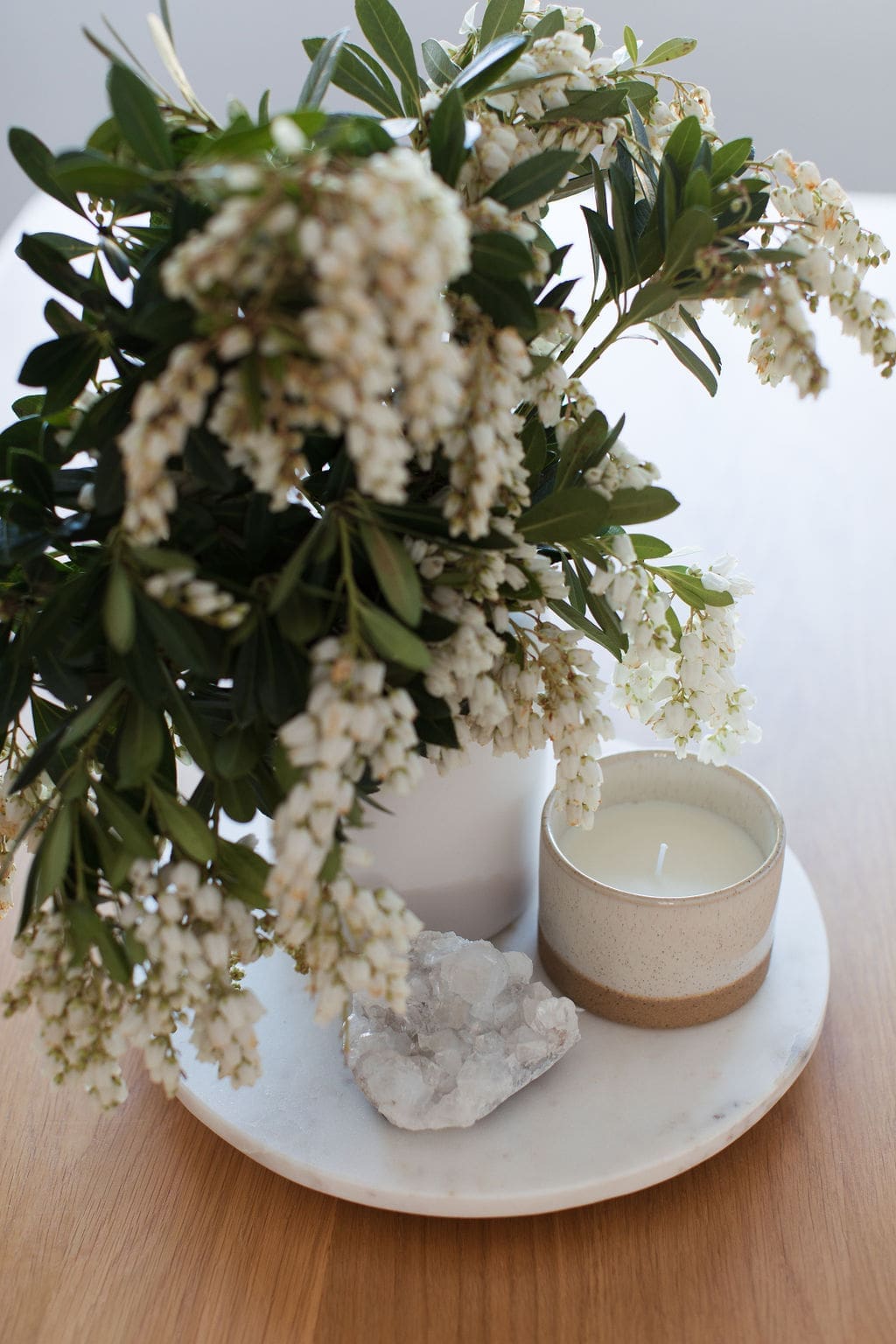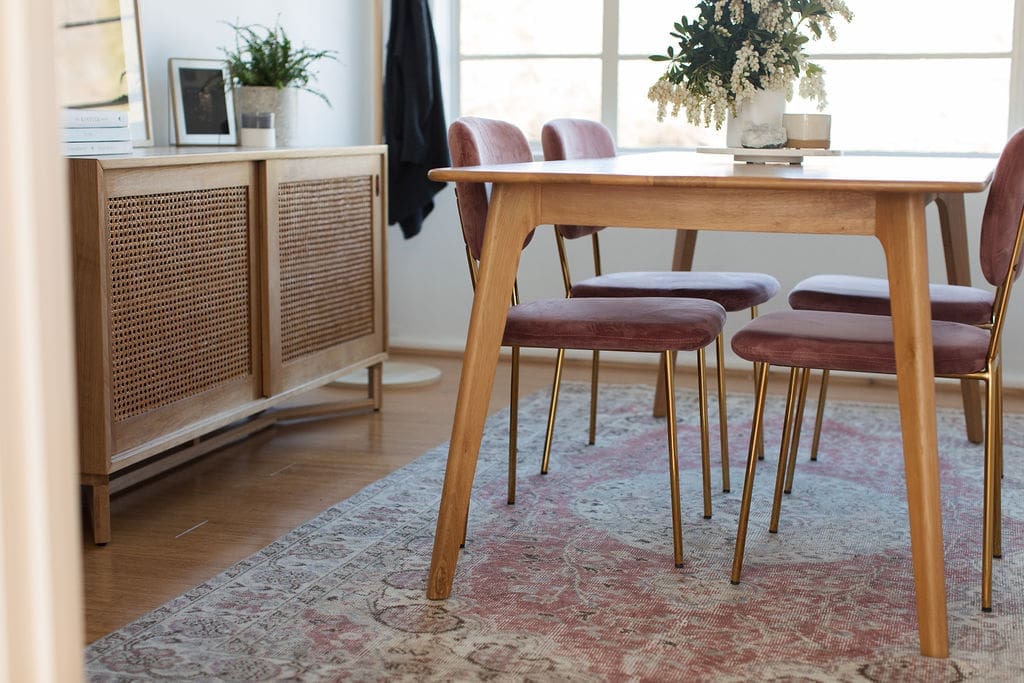 Disclaimer: This post contains some affiliate links. This means that when you click on a link and purchase something from that site, we may make a small commission at no extra cost to you.