The season for home organisation and cleaning is here! One task you may want to do is organise under your kitchen sink. I recently turned this area of my home from a dumping zone into somewhere pretty dreamy (even if I do say so myself!).
Watch this quick video where I share the process or keep on reading to get my top tips for organising under your kitchen sink.
Related article: Stylish kitchen sink materials for all budgets
Related article: Is a marble splashback a good idea? Pros and cons of a marble back splash
1. Pull everything out and give it a good clean
Like every area of your home that hasn't had a deep clean recently, there are probably things under your kitchen sink that you don't even know about.
Step 1 is to pull everything out, check product expiry dates and declutter things you no longer need.
Wipe down your cupboard and create a clean slate to work from.
2. Create some order
You'll have your own preference on how to organise products under your kitchen sink but for me, it helped to create a large caddy with daily/weekly cleaning products, and seperate buckets for specialty cleaners and dishwasher supplies. I also picked up several smaller storage containers (those drawer units are stackable and a bargain buy from Kmart) for sponges, product refills, bin liners and other small items.
Using tubs and drawers means everything has a dedicated place and will help to keep this zone organised.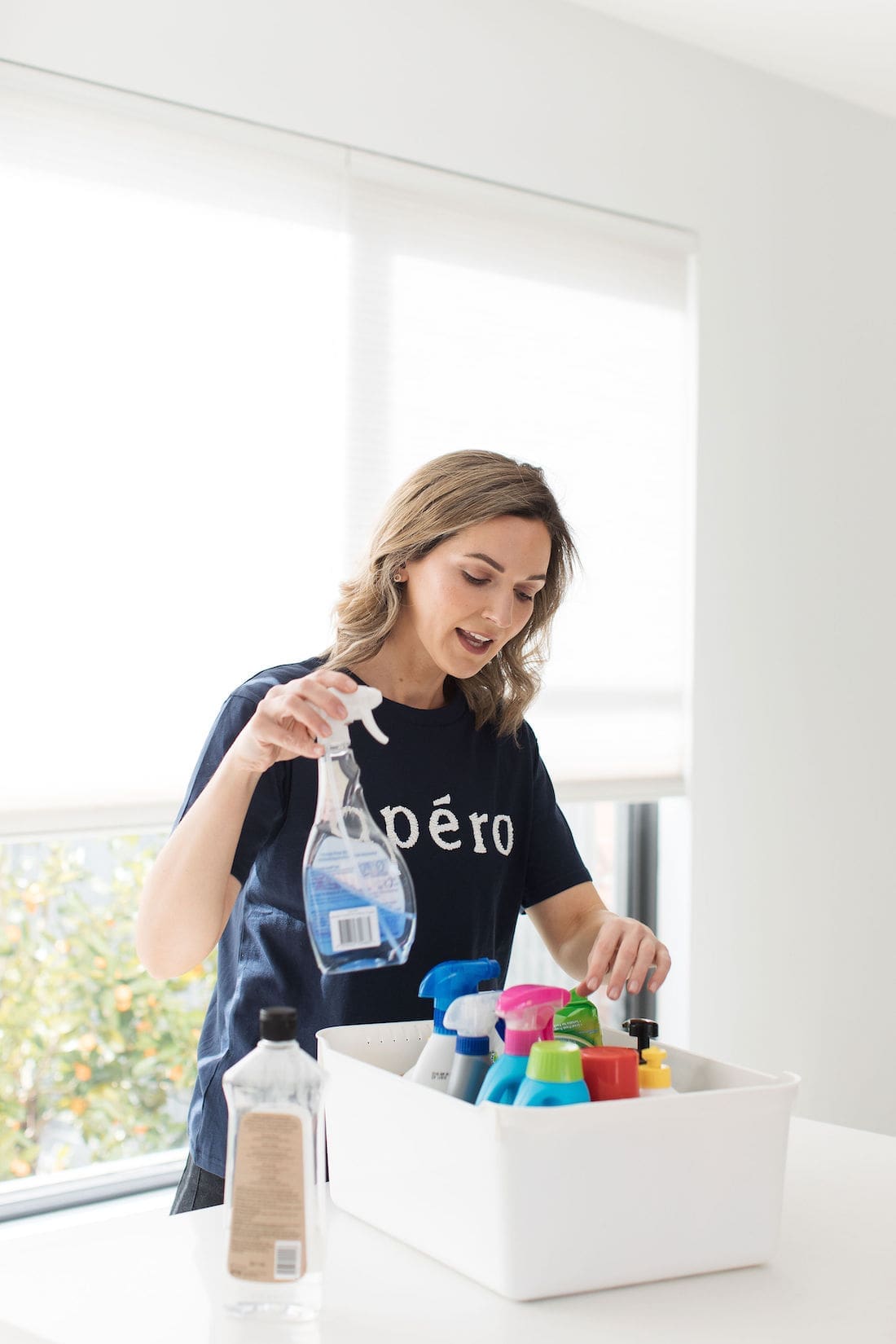 3. Look for ways to maximise space
As well as using stackable drawers, I was keen to create more functional space under my sink.
To take advantage of the vertical space, I added an extra shelf at half height. This was an easy afternoon project where I had a piece of melamine board cut to size at the hardware store and drilled holes for shelf brackets at my desired height. It cost me under $10 and essentially doubled the amount of storage space.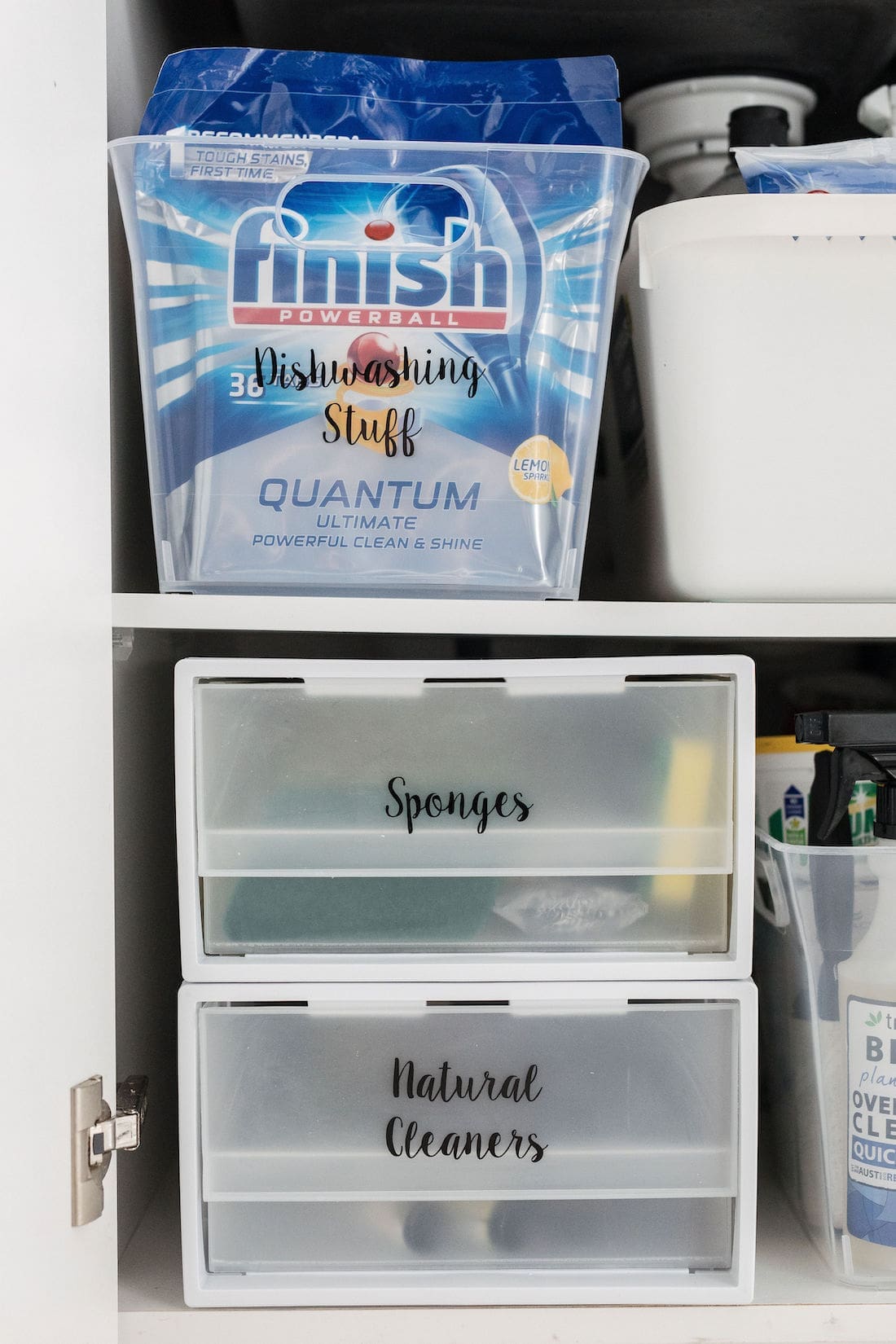 4. Install a pull-out bin
Perhaps instead of a shelf, you may want to install a pull-out bin? If you have a stand alone bin in the middle of your kitchen, switching to a pull-out bin under your kitchen sink is more discreet and can help keep smells at bay. There are plenty of options on the market to suit your cupboard size and budget. Dan in the team recently installed this pull-out bin from Hafele Home and is officially in love, especially because it has a liftable lid and two compartments to sort rubbish.
5. Utilise removable hooks
Another way of maximising space is by adding removable hooks to the back of your cupboard doors. It's a great option for renters who may not be able to add a shelf and is a handy way of storing dustpans, microfibre cloths and other things you need to grab quickly.
6. Finish with labels
Because no area feels truly organised unless it's perfectly labelled — am I right?! — I finished off with vinyl labels.
There are loads of online stores where you can custom order the exact labels you want, or for a more affordable option you could use a label maker or DIY your own.
Will you be organising under your kitchen sink? I'd love you to tag me in any photos you share on social media (@stylecuratorau) or email pics of your organisation to hello@stylecurator.com.au. It's great to already see some of you give it a go!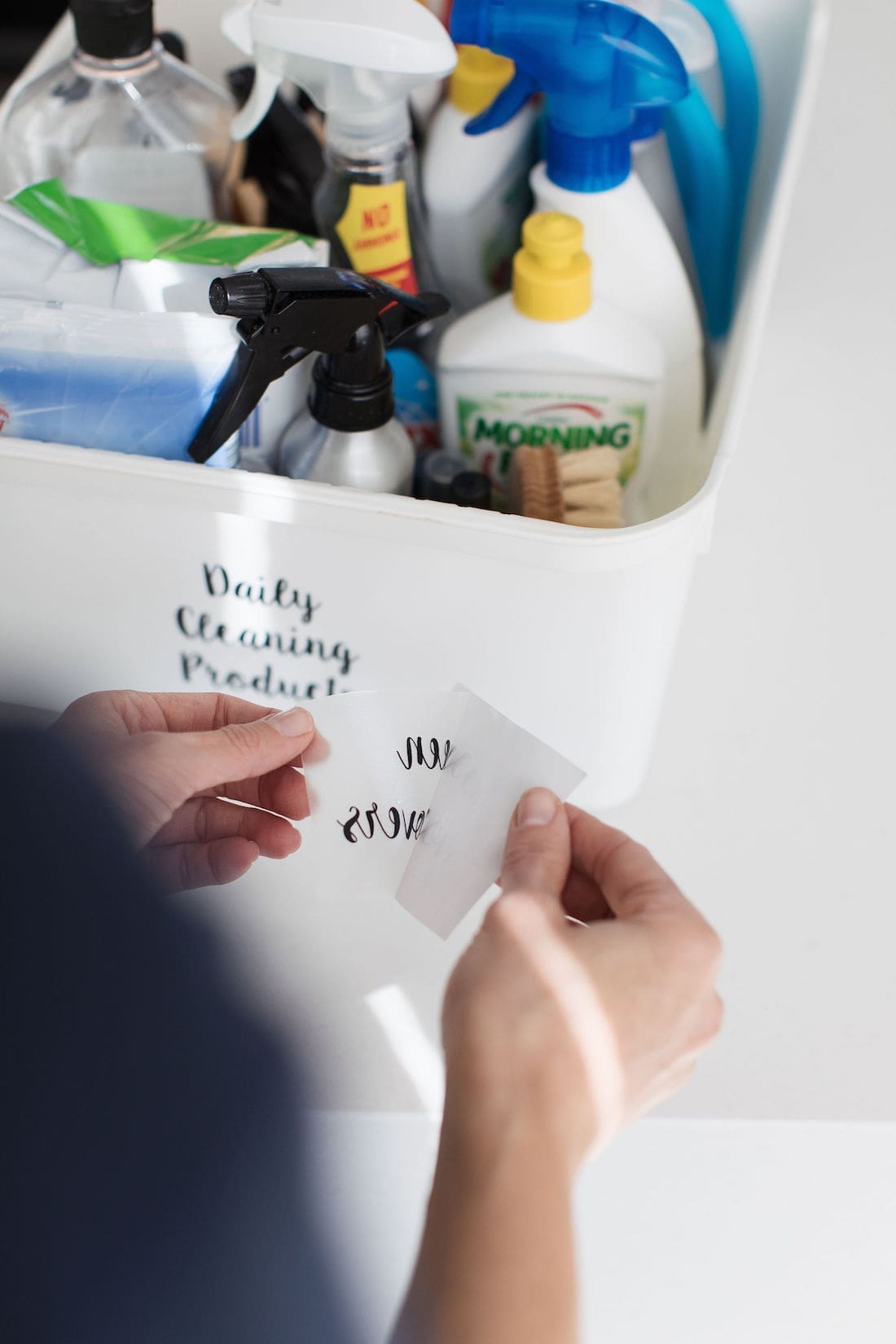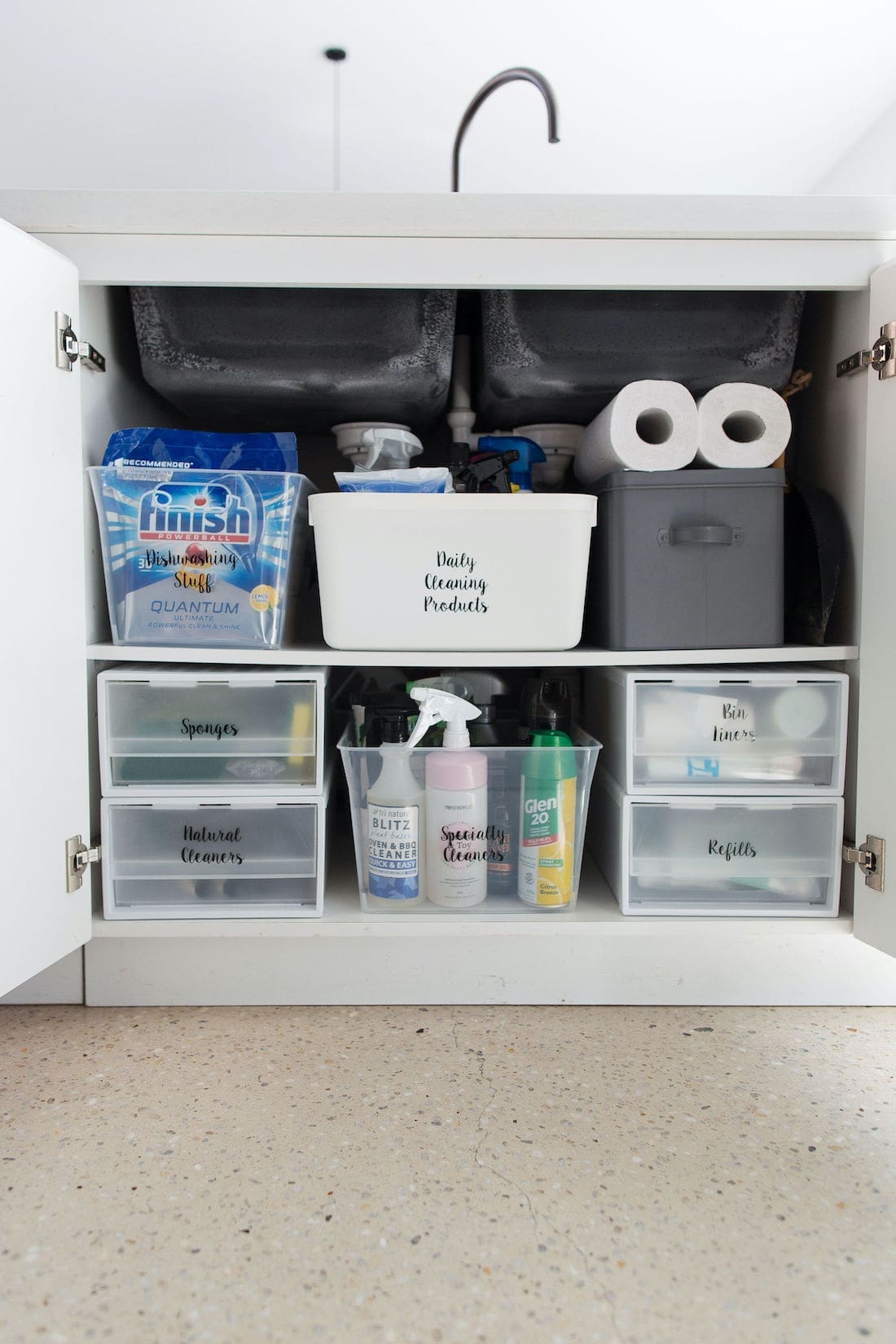 Photography by Thorson Photography