When we first spied this outdoor area makeover, we were so impressed. And when we read it was completed in just one weekend and on a budget… we knew it had to feature on the blog! We chat with Nicole Robinson from The Harvest about how she managed this quick, simple and stylish outdoor entertaining space on a budget.
Related article: Decorating a rental outdoor space or balcony: Styling tricks and hacks to personalise the space
Related article: From dated home to luxe holiday style: Before and after home transformation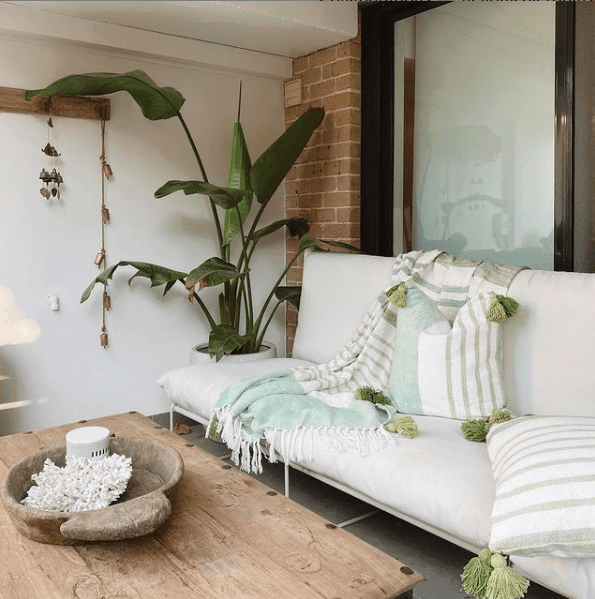 Once an un-used part of the home, this outdoor space was given a quick, stylish makeover.
"We live in a 3 bedroom apartment with a lovely little garden area which was looking a bit neglected," says Nicole.
"The undercover space used to house a table and chairs and the BBQ. The table had turned into a dumping ground for garden tools and other random bits and pieces! It certainly wasn't somewhere we wanted to sit and relax!
"I've spent a lot of time making the interior of our home somewhere we love to be, so it made sense that we give the outdoor space a makeover so we could really utilise apartment living.
"My aim was to create a space that was bright and inviting. I wanted it to flow nicely with the rest of our home."
A bit of a last minute idea, Nicole and her partner knocked this project over in one weekend.
"I'm very impulsive when it comes to starting new projects," laughs Nicole.
"Once I've got the idea, I want to run with it! I didn't choose the best timing for this one, considering it was over the Easter long weekend and full of public holidays!
"Thankfully my partner was up for the makeover challenge so we got to IKEA before it closed to buy the outdoor lounge!
"The following morning we spent half the day painting. We already had some leftover outdoor paint and white spray paint so we didn't need to go shopping for those. We completed a majority of this project using things we had around our home.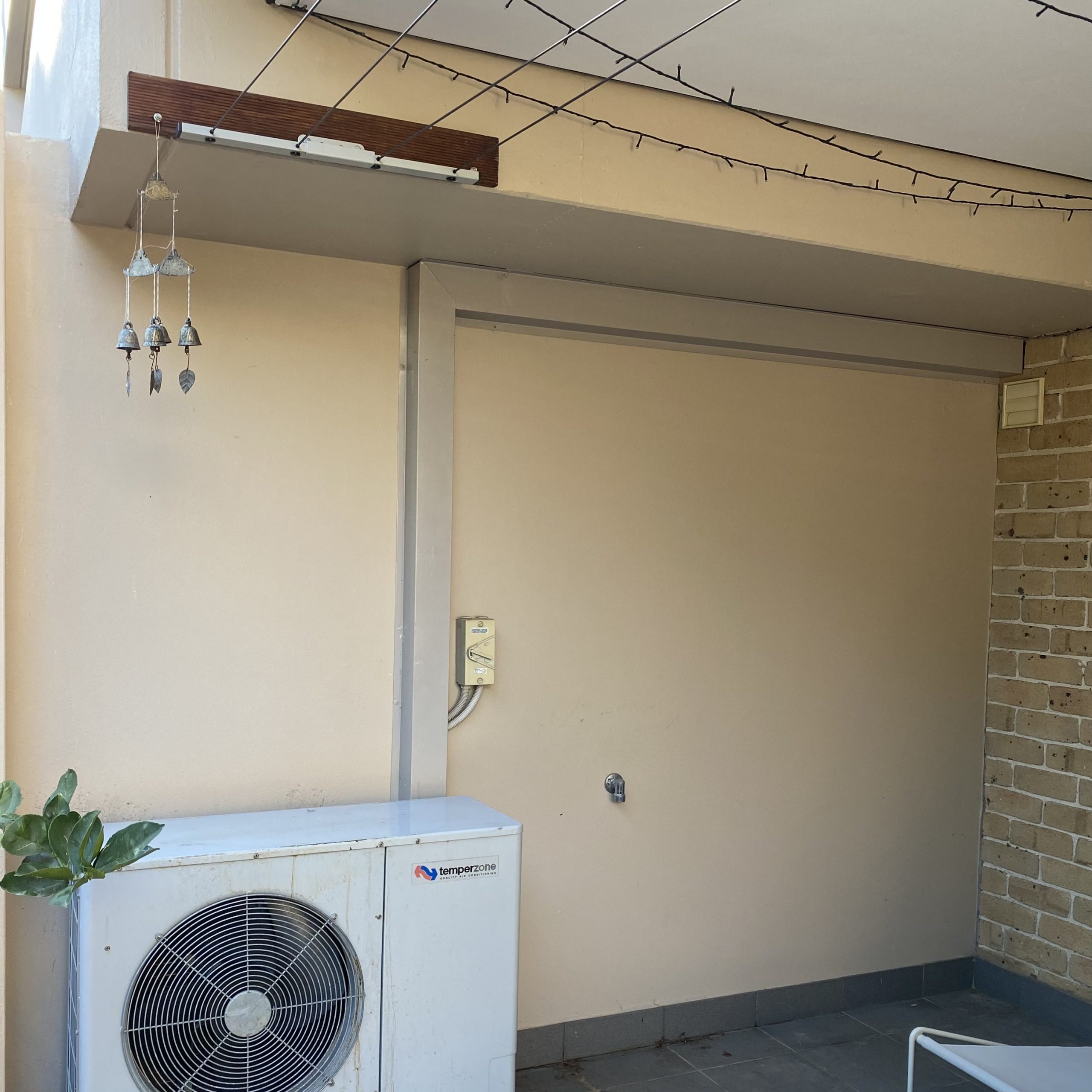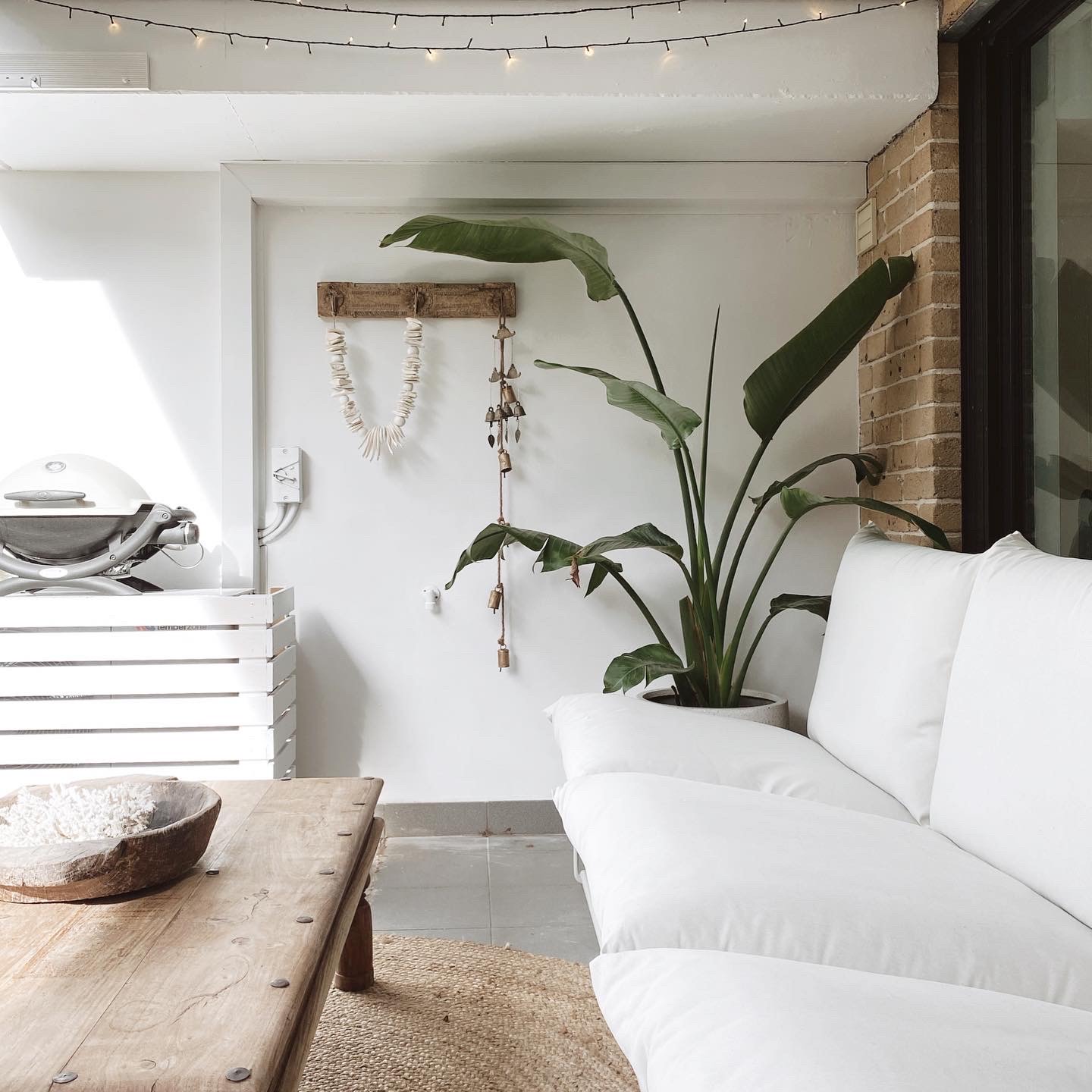 A simple cover to hide the unsightly air-conditioning unit, a touch of paint and everything else in this project was just styling.
"We made a cover to hide the ugly air-conditioning unit soon after moving in. It was smack bang in the middle of our view so something had to be done!" says Nicole.
"As it was one of our first DIY projects, we really had no idea what we were doing! It's a pretty simple design and thankfully, it's held up really well!
"In terms of how I tackled this project, if budget was no issue… hello plunge pool! However, the placement of the air-conditioning unit didn't give us much of a choice in terms of layout so we had to be realistic.
"I knew I wanted some carved wall hooks to hang a throw and a wind-chime. So that became the other feature of the makeover that we bought. Everything else we shopped from our home. We started painting at about 8am and had it all styled up by 3pm.
"My main goal was to keep it simple but make it inviting."
We asked Nicole for her tips on how to tackle an outdoor entertaining space on a budget.
"Shopping your home is the best idea! It just means you source pieces from around your home. We did this because it was one of my impulsive projects which we hadn't budgeted for! And also because it was a public holiday weekend so if we wanted to complete it, we needed to be resourceful," Nicole says wisely.
"We didn't really have a budget for this project as it was so spontaneous! It was more of a, 'how can we give this space a refresh without spending much money', situation.
"The main thing we needed to achieve this was an outdoor lounge. We chose one from IKEA and the wall hooks are from Flower Power garden centre. I love that we were able to source everything else from around our house. You'll be surprised at what you can 'shop' within your own home!
"It's also important to think about the size of your outdoor area. This will make a big difference in how you approach your project.
"If you have a small area like mine, try to keep it as open as possible to create better indoor outdoor flow. When adding in an outdoor lounge, make sure you think about its position so it doesn't close off your space and create a barrier.
"If you have a larger area, try and give the space some different zones. Anchoring some bigger furniture pieces will make the zones feel like they have a purpose."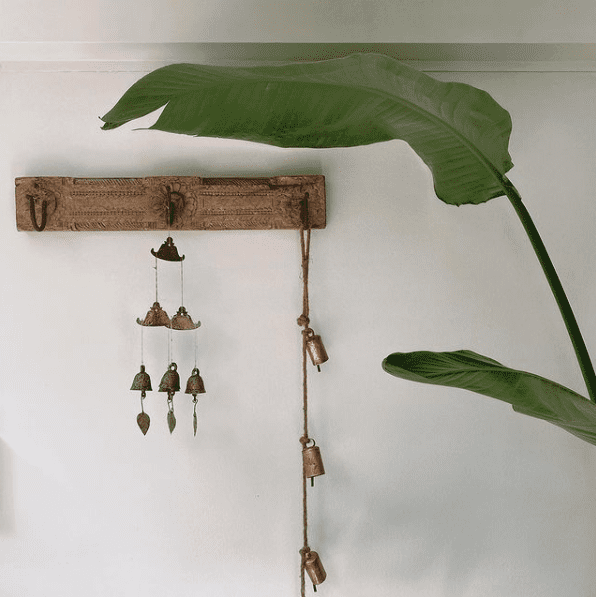 For more creative home projects and DIYs, check out Nicole's Instagram Zephyr House. You can also check out her styling and design services at The Harvest. Has this inspired you to tackle your own stylish outdoor entertaining space on a budget? Or perhaps you're going to try shopping your home?! Tell us in the comment section below.