Supported by Tempur
It's been over a year since my husband and I upgraded our mattress. We bought a mattress in a box a few years ago, and found it quickly became lumpy with zero support. Now we know we need to invest in a high quality and supportive mattress — especially important as my husband has severe back issues.
We did a lot or research and road testing before settling on a Tempur Sensation Elite (medium firmness and support). I won't lie, it was expensive but it's also been life-changing — and that's no exaggeration.
I hope you'll find this Tempur mattress product review useful.
Related article: Product review: Dyson Cinetic Big Ball Animal+ vacuum cleaner
Related article: Product review: Hoselink retractable hose reel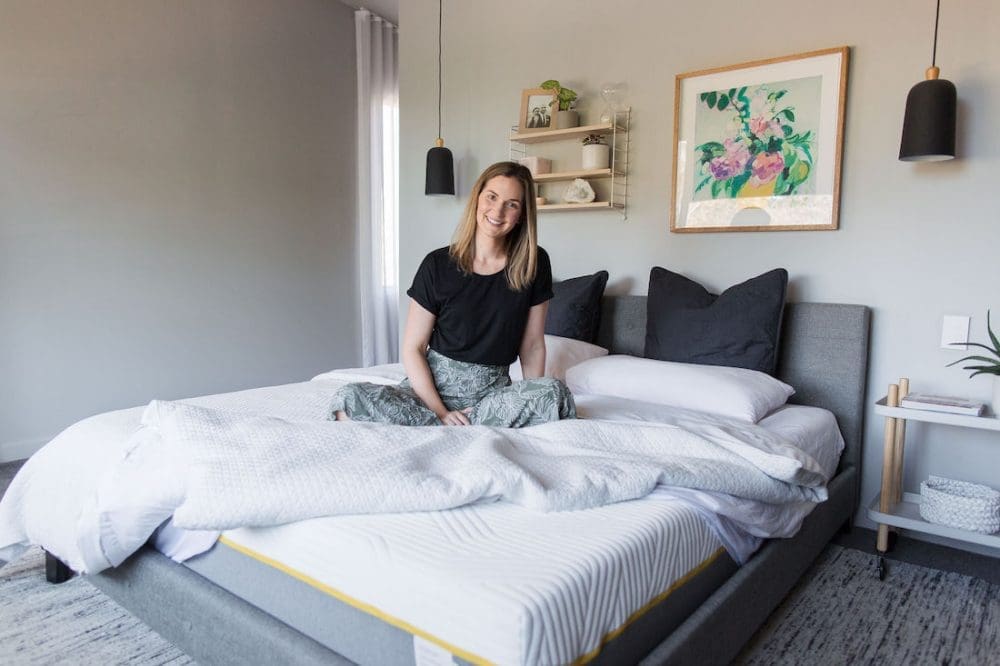 Key features
The first question I always get asked is 'what is Tempur?'. And this, is the key feature that sets Tempur mattresses apart from all other brands on the market. Tempur isn't just a brand name. It's also a unique material that was first developed by NASA to support astronauts during lift-off. Essentially, Tempur material is designed to offer the ultimate comfort and support, without ever losing its shape.
You'll never need to flip or rotate your mattress given the unique, layered construction of Tempur mattresses. These mattress will always maintain their shape and support.
There's a Tempur to suit you with soft, medium, and medium with springs. There are also firm options available, and in every mattress size too.
Pros
Extreme comfort
Hands down the best part of this mattress is how amazingly comfortable it is to sleep on. Some people describe it as 'sleeping on a cloud' but it feels more like a weightlessness to me. I've never had a better night's sleep than on our Tempur.
Support
Tempur material responds to your body's temperature, weight and shape offering the ultimate support for a deep and restorative sleep. For me, this support adds to the extreme comfort. Then with my husband, it assists with his recovery whenever he has a flare up of back pain.
You can find the exact mattress firmness you want — soft feel, medium feel, medium feel with springs, firm feel. This means you can get just the right amount of support for a restful night's sleep.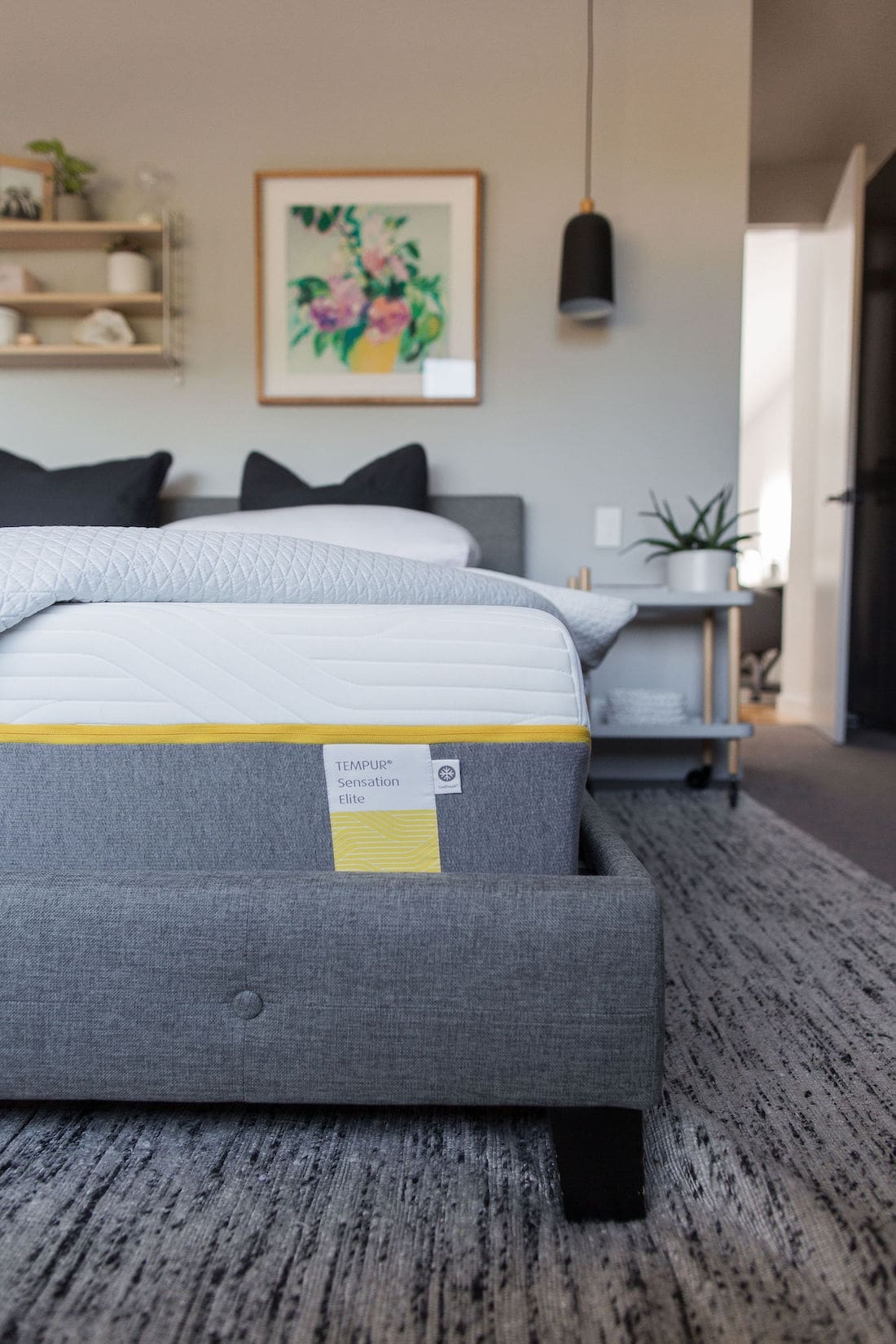 Product guarantee
I was shocked at how quickly our mattress in a box lost its shape and became so lumpy. It resembled Homer Simpson's mattress! It felt so wasteful to dispose of this mattress after just a few years — proving it really wasn't affordable after all.
Tempur mattresses come with a 10-year full replacement guarantee and this was one of the biggest pros of the product for me. Dividing the cost of the mattress over that period made it a lot more affordable and rationalised the decision. (Some people online said they've had their Tempur for over 20 years and still give it a 5/5 star rating!)
Washable covers
A cool feature of this mattress is that you can unzip the cover. You can wash it in the machine at 60oC to refresh the mattress. We decided to buy the Tempur mattress protector at the same time as we got the mattress though. Now I usually wash the mattress protector instead of unzipping the cover.
The reason we bought a Tempur mattress protector is because the retailer where we purchased the mattress said they would offer a lifetime guarantee if we used the Tempur mattress protector. This may depend on the retailer but it's worth asking about.
Made in Denmark
Finally, if it's important to you how and where the items you purchase are made, you may also like knowing that these mattresses are made in Denmark. There's no exploiting working conditions to create Tempur mattresses.
Cons
The biggest con is simply price. These mattresses are in the upper price bracket and it was a big financial decision for us but as they say, 'You get what you pay for' and we've never regretted buying our Tempur mattress.
It pays to shop around though and some retailers offer great sales which can make Tempur a lot more accessible. If you negotiate, you may also be able to get delivery included in the cost or one of their fabulous Tempur pillows!
Reading online reviews, some people bring up the issue of 'sleeping hot'. Generally, foam or memory foam mattresses will respond more to body heat and be warmer than traditional spring mattresses. Tempur material is different to memory foam in that it has an open cell structure which allows heat to escape more efficiently, making it cooler compared to traditional memory foam mattresses.
In Canberra where I live, the climate is relatively cold most of the year so I'm generally more concerned about keeping warm at night than keeping cool. That said, we bought our mattress in the peak of summer last year when we had a string of 40+ degree days and the first few nights we did feel hot. This could simply have been the extreme heat wave, or our body's adjusting to a new mattress, but we haven't experienced it again. Perhaps if you live in a far-north Queensland or somewhere much hotter, it's a good idea to look for a Tempur mattress product review from someone who lives locally to see what their experience has been.
Personally, I wouldn't swap to any other type of mattress now, especially as I've seen first-hand how our Tempur mattress is helping my husband's back issues.
Tempur also took out the 'Consumers' Choice' award recently for their mattresses, with a 93% rating as the most reliable brand the highest owner satisfaction score.
I hope my Tempur mattress product review has been helpful. You can find out more about Tempur and check out their full product range on their website here.