The hot weather is here and with it, the need to water our gardens! After years of bent and busted hoses, I bought two retractable hose reels from Hoselink and haven't looked back. Their hose reels are a tad more expensive than similar products by other brands so I'm writing a review for anyone who's looking at buying a retractable hose reel and wondering if it's worth the added expense.
Related article: In the garden: Spring gardening guide
Related article: In the garden: How to start a veggie garden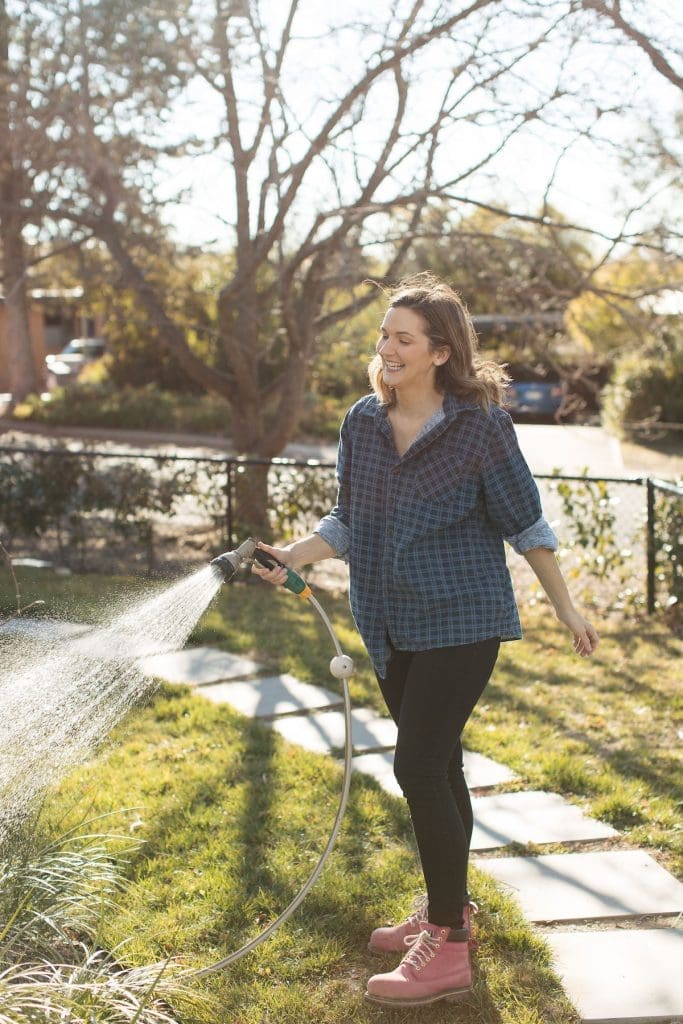 Key features
I bought a 20m and a 30m retractable hose reel from Hoselink (smaller hose for our backyard and longer for our front yard) but they have the same features and I'm going to run through these now.
Wall mounted hose storage
The first step to using the hose reel is to mount the hose storage onto an external wall using the wall brackets and hardware provided. (It's simple to do and the hose comes with instructions but you will need a drill and masonry drill bit if you're screwing into a brick wall.) This hard case protects the hose and keeps it out of sight while it's not being used. It has a 180-degree swivel capability, moving with the direction you water the garden.
Spring-loaded hose mechanism
Hidden inside the storage case is a clever 'stop anywhere' locking mechanism, which allows you to pull out the hose to the length you want and automatically secure it there. All you have to do is walk with the hose to pull it out and when you stop, it will click and secure at the closest locking point. I like this handy feature that eliminates the need to have excess hose length, preventing the hose from tangling. And once you're finished using the hose, lightly pull and the spring-loaded hose will smoothly draw back inside the storage reel as you walk back in.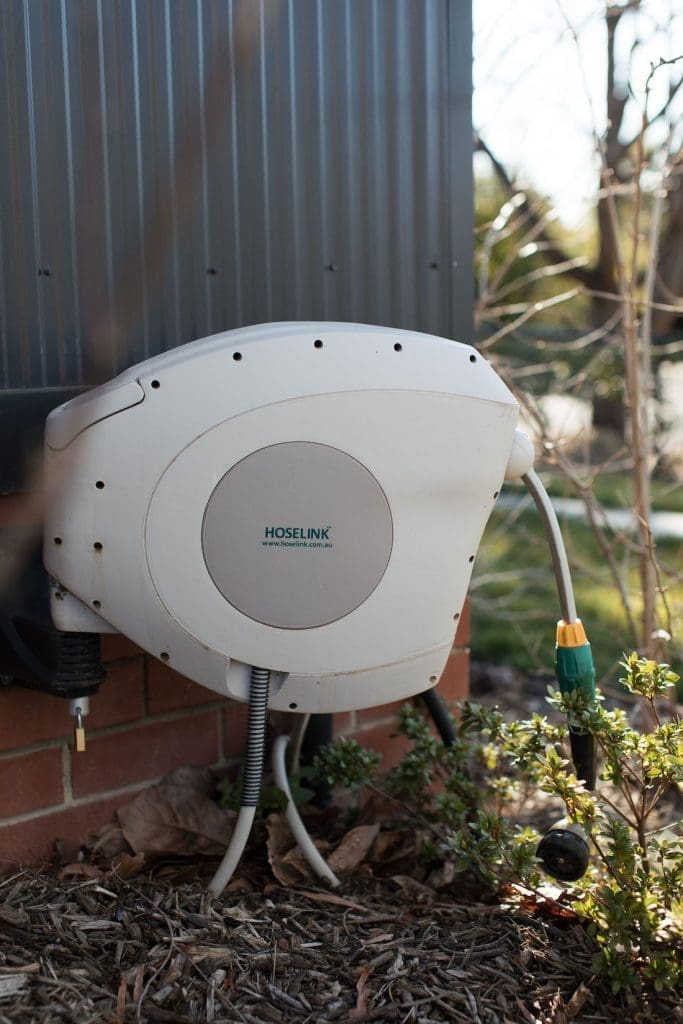 7-function spray gun
Probably my favourite feature of the hose is the spray gun with 7 different spray functions – jet, shower, cone, centre, flush, flat and mist. The jet is great for shifting stubborn dirt from outdoor tiles or cleaning the car, and my plants love the shower and mist functions. Occasionally I use the flush function when I need a soft water flow, such as to fill my dog's water bowl, and flat is ideal for the lawn. It's easy to switch between settings, just turn the dial clockwise to click to the next spray function.
No-burst hose connection
The feature that made me select Hoselink over other brands with similar retractable hose reels is their no-burst hose connection. We tried to save money when we first moved into our house by buying cheap hoses but within months, or sometimes weeks, they would either burst, have so many kinks the water wouldn't flow, or have cracks that caused water to spray out. After a while, we realised 'You get what you pay for' and it was time to upgrade to a quality brand. Hoselink retractable hose reels are covered by a 2-year warranty and there's a 30 day money back guarantee too.
Long hose reel
The other main reason we bought Hoselink was because of the serious lack of outdoor taps around our house (we've since added 3 more outdoor taps but when we first moved in, trying to water our garden was impossible). Hoselink hose reels are available in 15m, 20m, 25m and 30m lengths so you can find the right one for your needs although they say 20m is generally a good length for most backyards. Unlike inferior products, these wind up smoothly with the self-laying mechanism that neatly coils the hose back into the reel.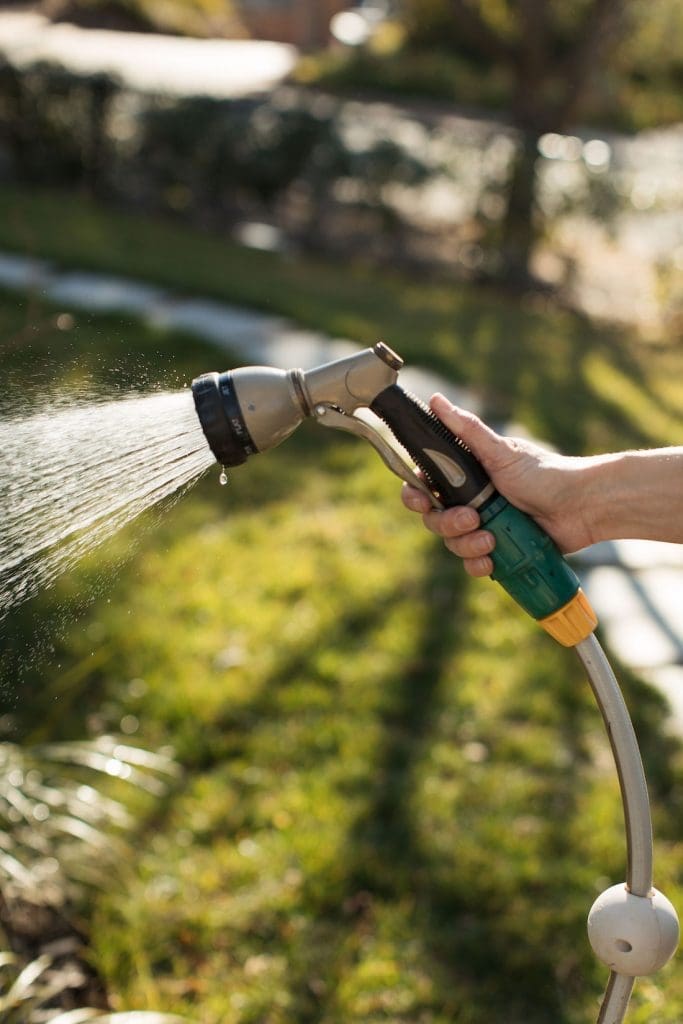 Pros
Quality
There's a good reason most people give Hoselink hose reels 5/5 star ratings and say that it's the only brand of hose they will buy — quality!
These hoses do what they say, are reliable and easy to use. It's been over 18 months since we bought ours and I've joined the group of happy customers.
Design
Simple to install, discrete, durable and ergonomic design.
No one really wants to make a statement out of their hose, do they? The neutral colour and slim case makes your hose as little of an eyesore as possible. The option for different coloured storage cases would be a cool feature though.
Update: Since publishing this product review, Hoselink has released a charcoal hose reel. It's dark case blends seamlessly with modern homes and provides everything you'd want in a hose and more! These charcoal hose reels sell out quickly but you can find them on their website here.
Best part of the design for me is the spray gun — it's easy to grip, has a handy lock feature so you don't have to continually squeeze the trigger, and it's simple to switch between settings.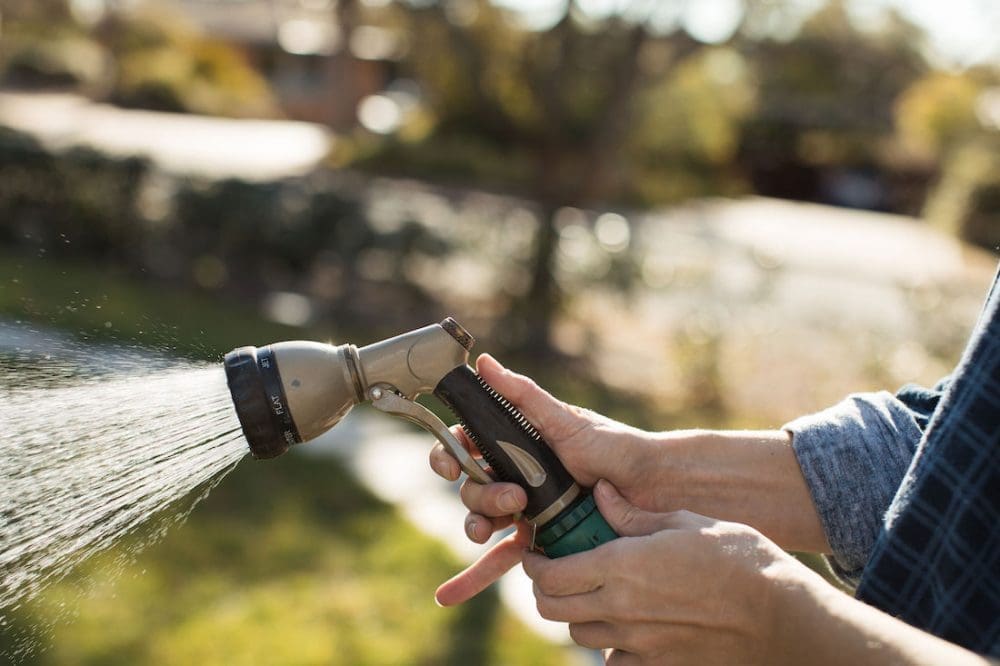 Customer service
Increasingly customer service is becoming an important deciding factor for me and the team at Hoselink were prompt and friendly. The hoses were dispatched within days of being ordered and I received email updates at every step of the way. Should there ever be any issues, it's reassuring to know there is a local phone number you can call.
Cons
The only downside I've experienced with the Hoselink hose reel is that regular sprinklers and tap attachments don't fit onto the hose. There is an inexpensive 'click-on adaptor set' you can buy from Hoselink that allows you to easily attach your watering accessories though. I just wish I'd added one of these to my order at the time.
And not really a 'con' but a 'nice to have', would be the option to select from different coloured storage cases. At the moment, Hoselink only have a neutral, light grey colour available but the option of a dark grey or black would be ideal.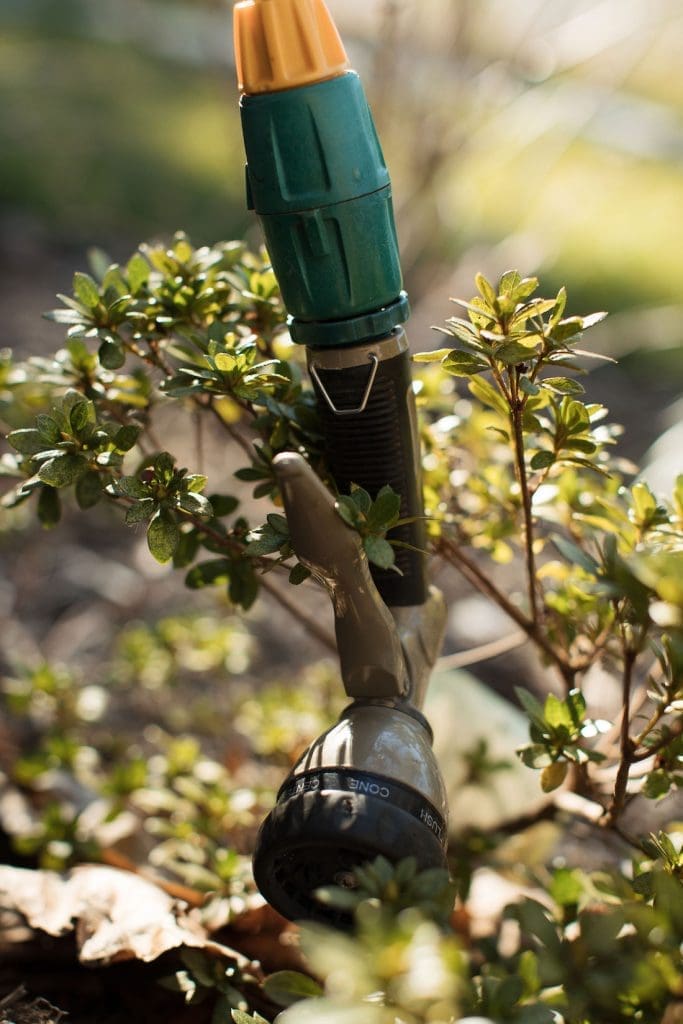 Cost
As I mentioned in the intro, Hoselink hose reels are priced slightly above competitor products, but only just!
The 15m Hoselink hose reel currently retails for $179 and the 20m reel (the most popular length) retails for $199. If you need longer lengths, you can also find a 25m and 30m hose reel too.
Personally, I'm really glad I bought our hose reels from Hoselink and happily recommend them to others. I have zero regrets about spending that little bit more to support an Australian, family-run business and to get the highest quality hose on the market.
If you have any questions about the Hoselink retractable hose reel, just pop them in the comments below and I'll answer them.
Photography by Thorson Photography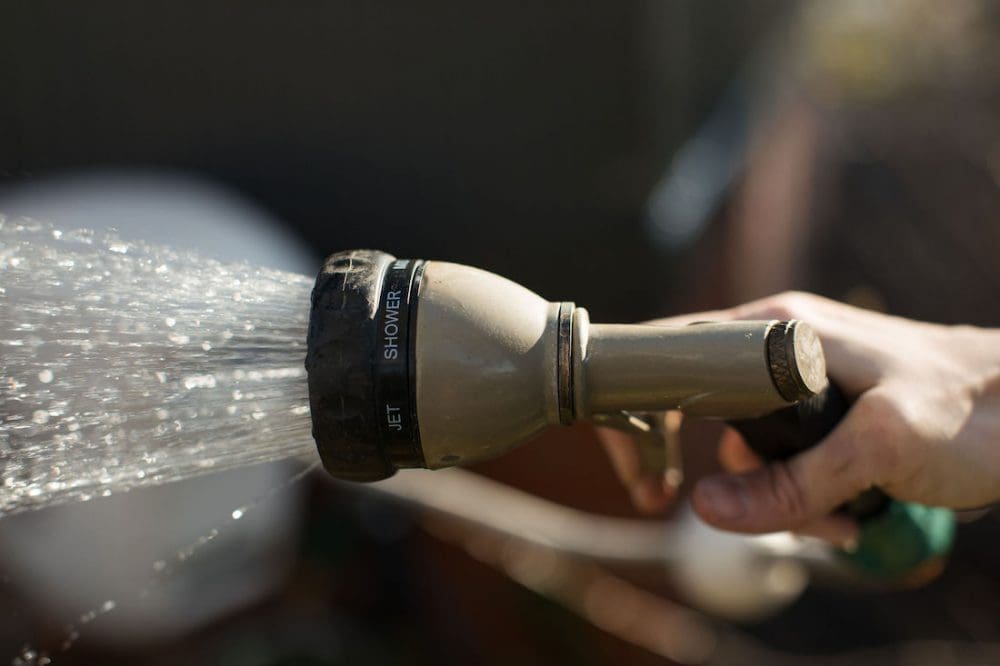 Disclaimer: I'm a proud Hoselink affiliate and this post contains some affiliate links. This means, if you purchase an item we may receive a commission on the sale of the products, at no extra cost to you. This article was first published in October 2019 and has been updated with latest information.