It's no secret we're huge fans of Rob Henry Architects. It's not the first time we've featured their work on the blog and he was the architect behind Gina's own home build. Today, we take a look around Ribbon House — another of their incredible projects.
The exterior can only be described as… WOW. We just know you're going to love this one!
Related article: The sleek and contemporary lines of Concrete House
Related article: ab House: A new build with playful and sentimental elements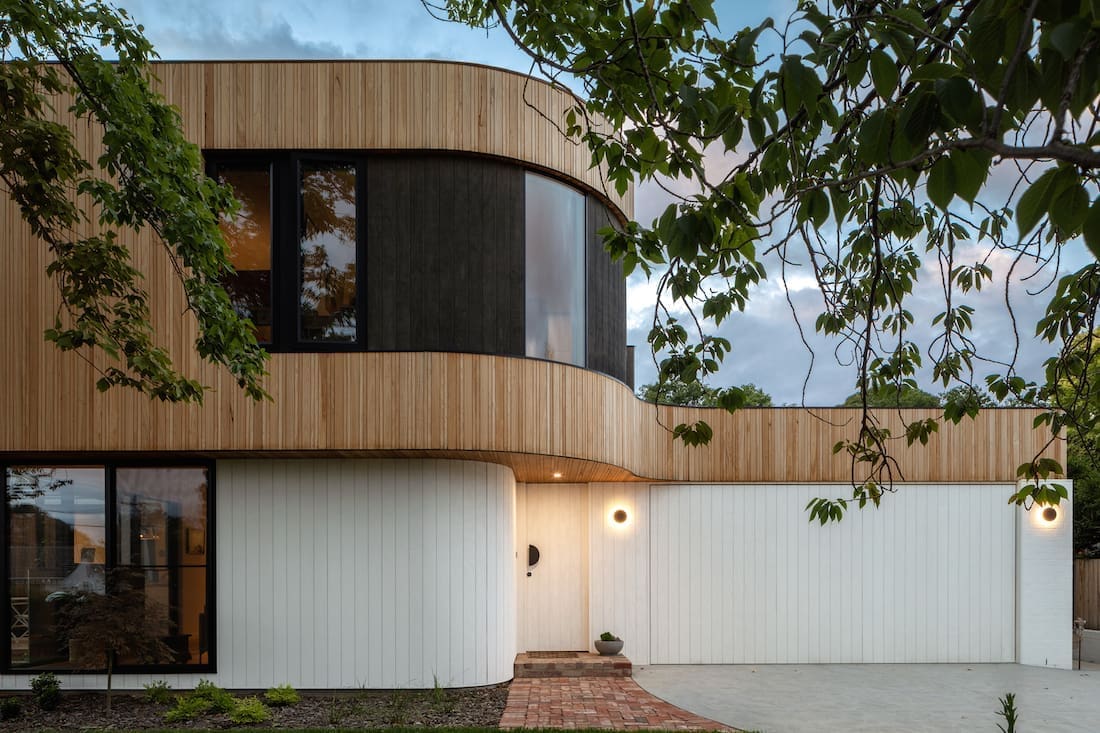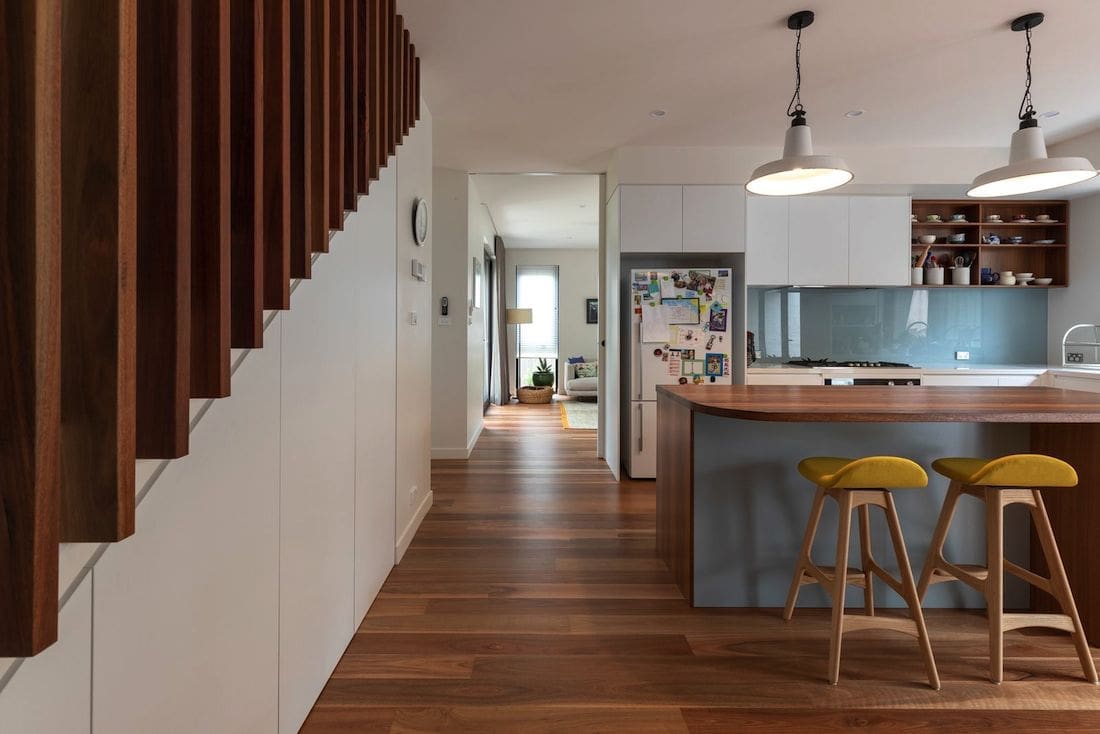 Residing in the Canberra suburb of Curtin, Ribbon House was built to stand out.
"Ribbon House is a statement of progression. It deliberately contrasts with the surrounding '60s brick and tile cottages in the neighbourhood," explains Principal Architect, Rob Henry.
"It's built in a suburb that's undergoing rapid rejuvenation and the owners were after a contemporary piece of architecture that would situate itself easily into the leafy site.
"It aims to be bold, without being overtly dominant or faux heritage which can be common among other new builds in the area."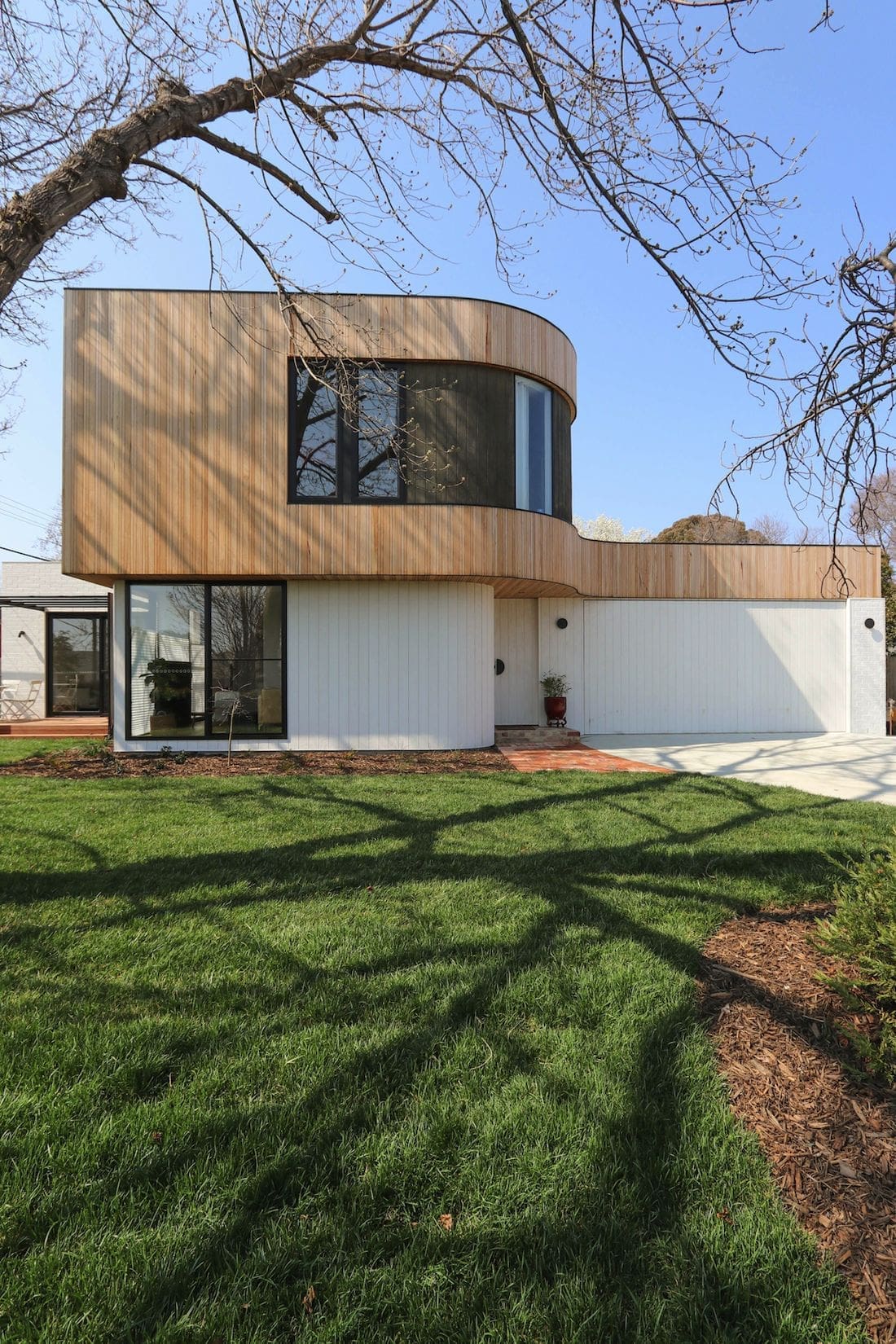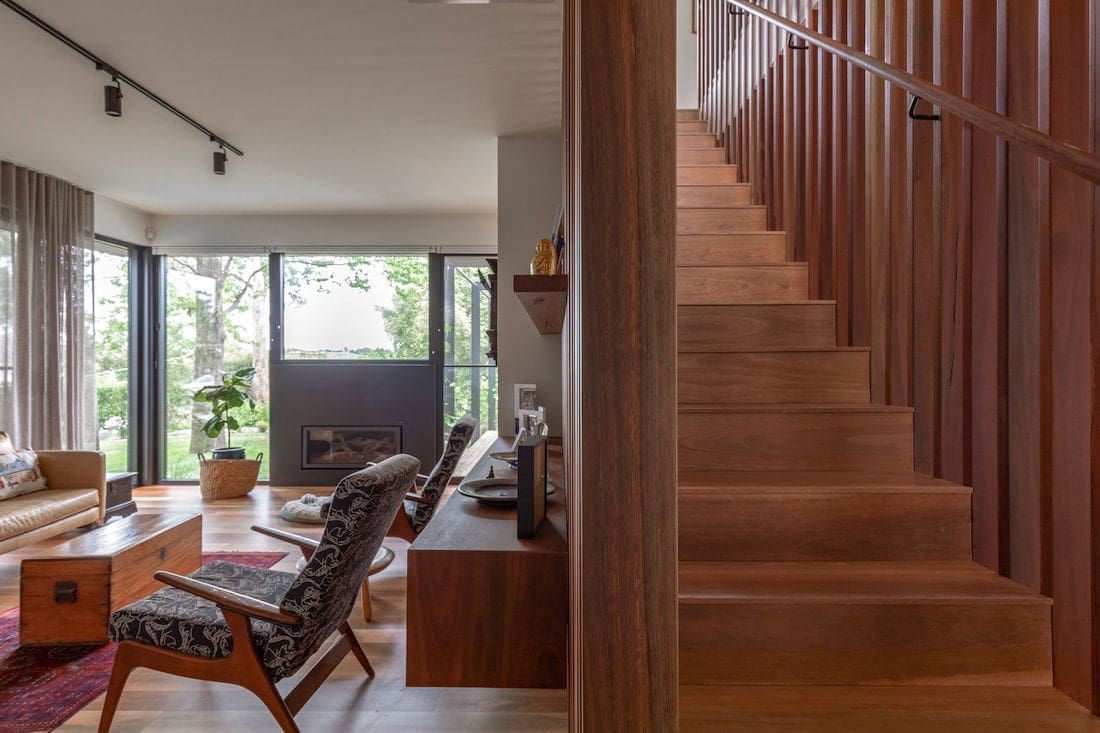 It's hard to ignore this home's impressive exterior but the interior is equally beautiful.
"This home has 2 storeys, 4 bedrooms, 2 living spaces, and 3 bathrooms. The planning orients all living areas and the bedrooms towards the north. This is to maximise access from living areas to the front and rear gardens, and separates public and private spaces by levels.
"The entry door has been clad to match the exterior wall. It opens into a gallery space with white painted recycled brick walls. The main living area is separate from the kitchen and dining area thanks to slatted timber screens and a central staircase to the first floor," says Rob.
"A family room connects into the kitchen space and to both outdoor areas. Upstairs there's plenty of storage, providing good separation between the parents and kids' bedrooms. The bathrooms have glazed ceilings to filter light into the space while ensuring maximum privacy from neighbouring properties."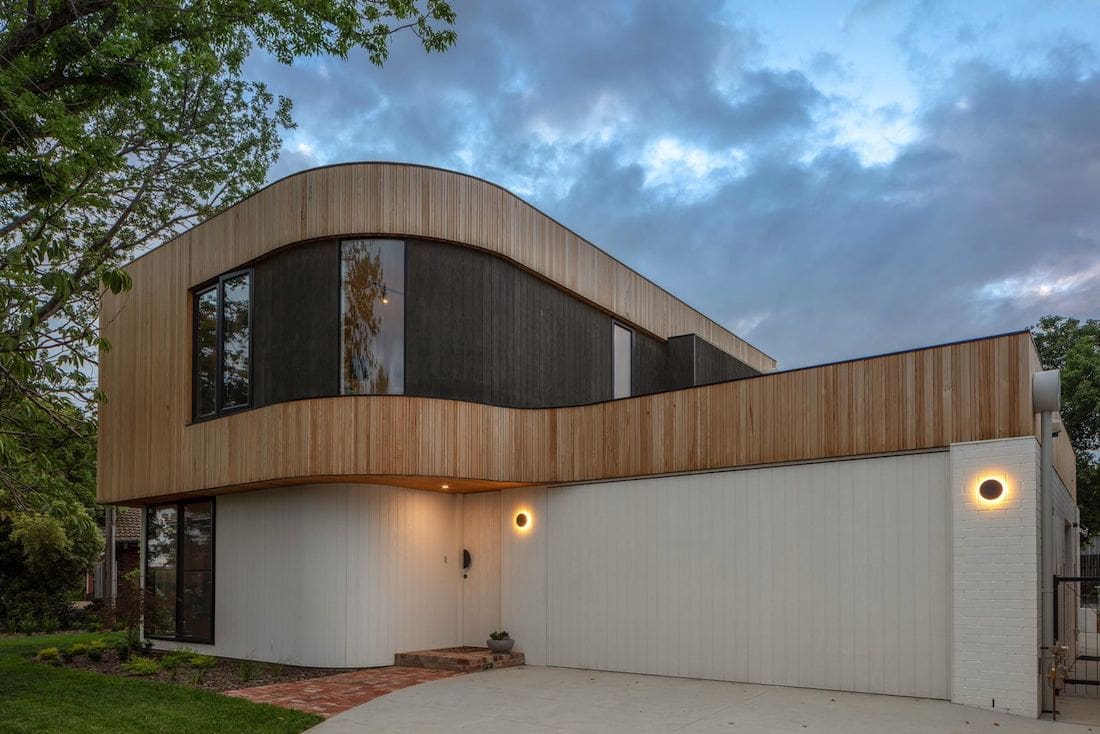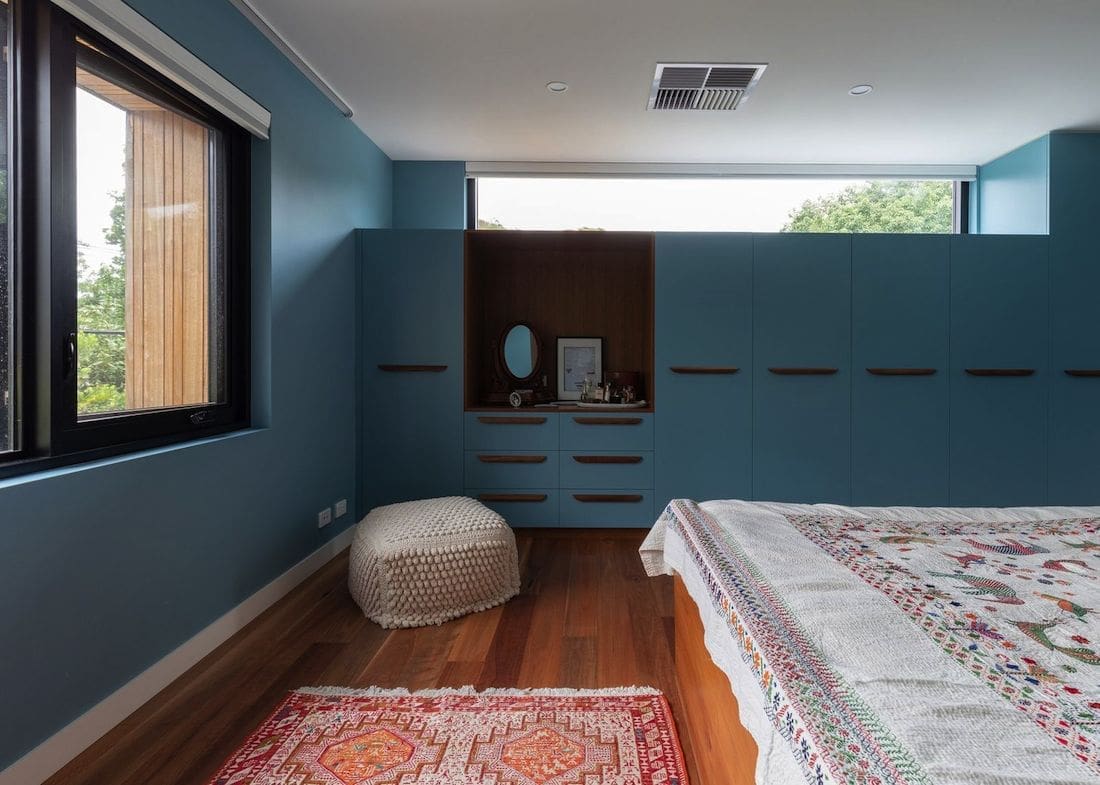 The initial brief to create a functional family home clearly went above and beyond.
"Ribbon House is home to a family of 4. The original request was for a suburban family home. The client's wanted to enhance family living through connectivity, warmth and beauty.
"This in turn created a dialogue between house and existing landscape, as the form wraps around significant trees. There is a connection to the outdoors through all of the living areas. It was important the home maintain a sense of privacy from the street, too.
"The client's different cultural backgrounds also provided diversity of viewpoint on aesthetics and function.
"We kept the internal materials palette quite muted, creating a neutral base to allow the client's possessions to take centre stage."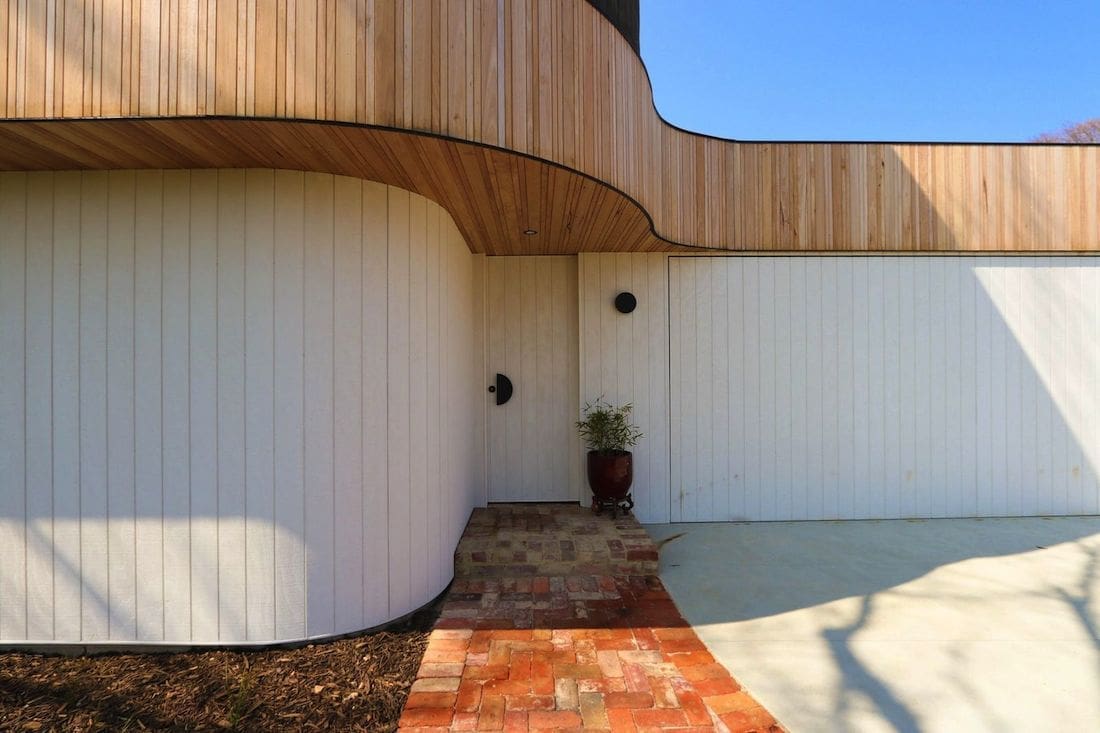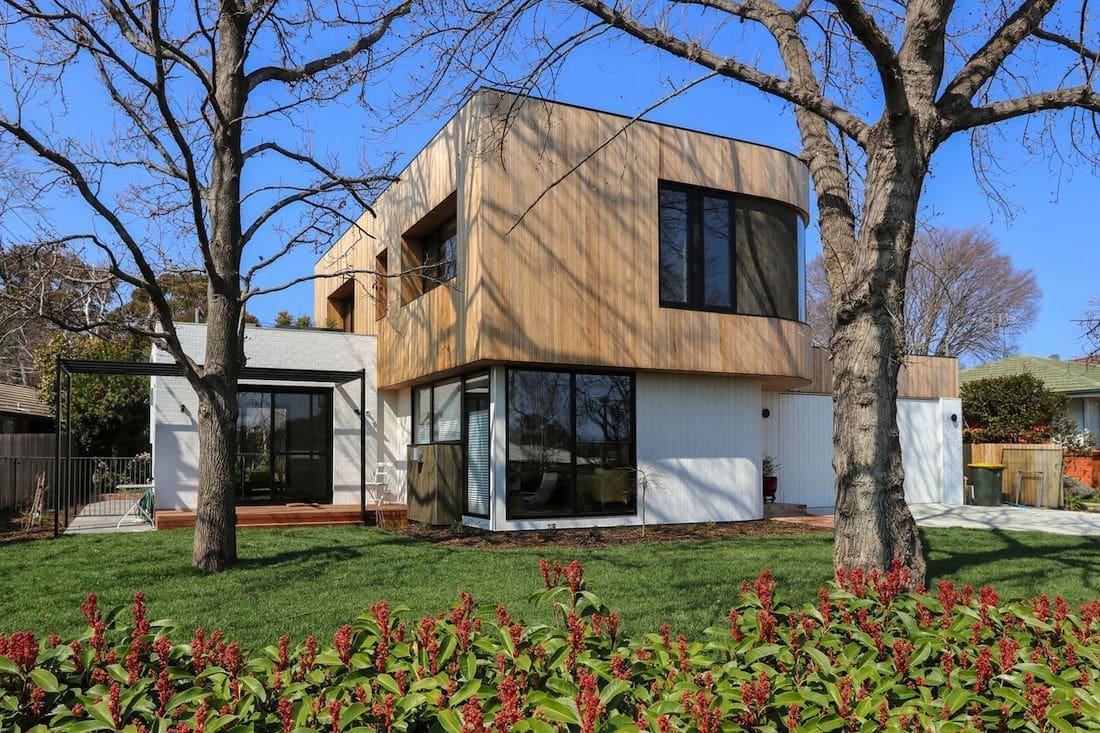 The shape of Ribbon House is unmistakably unique and of course beautiful.
"The form is unapologetically contemporary. It is softened by subtle curves and enduring materials, textures and neutral tones.
"The ground floor combines white painted brick and textured plywood sheet cladding. On the first floor, vertical v-grooved Silvertop Ash boards are paired with black stained plywood insets.
"The Silvertop Ash, left untreated, will grey over time. The varied board widths in regulated but textured pattern provide further detail."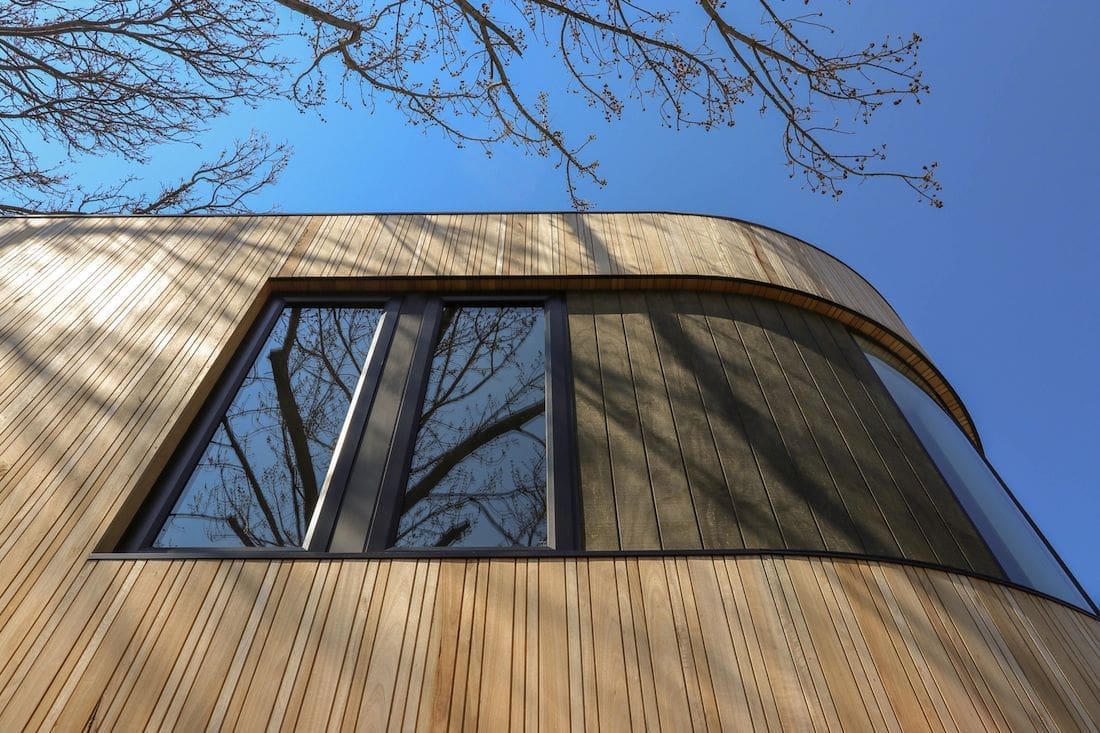 Did you love the curves of Ribbon House as much as us?! To see more projects from this talented architectural team, visit Rob Henry Architects website or check them out on Instagram.
Photography — Lightstudies + Rob Henry
Builder — Walmsley Building Solutions