This is a home tour we've been lusting after for ages. Partly because it's absolutely amazing, but also because it's by the incredibly talented Rob Henry Architects who also happened to be the architect who designed Gina's house. We know you're going to love Concrete House so let's jump straight in and take you on a tour!
Related article: A sleek new build with modern design and sophisticated style
Related article: Amaroo house: A stunning new build with a fascinating facade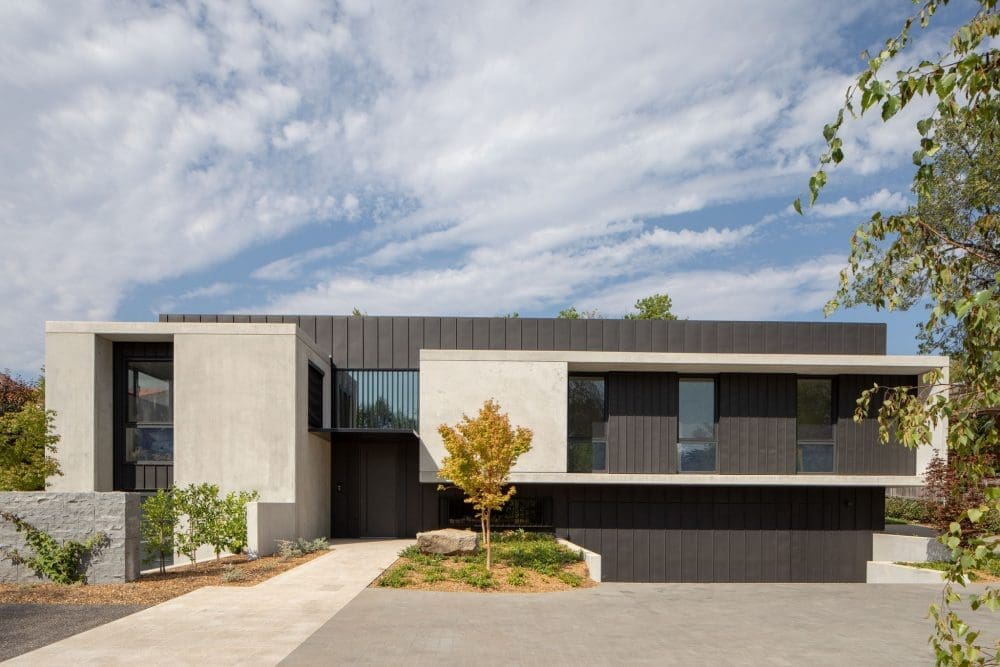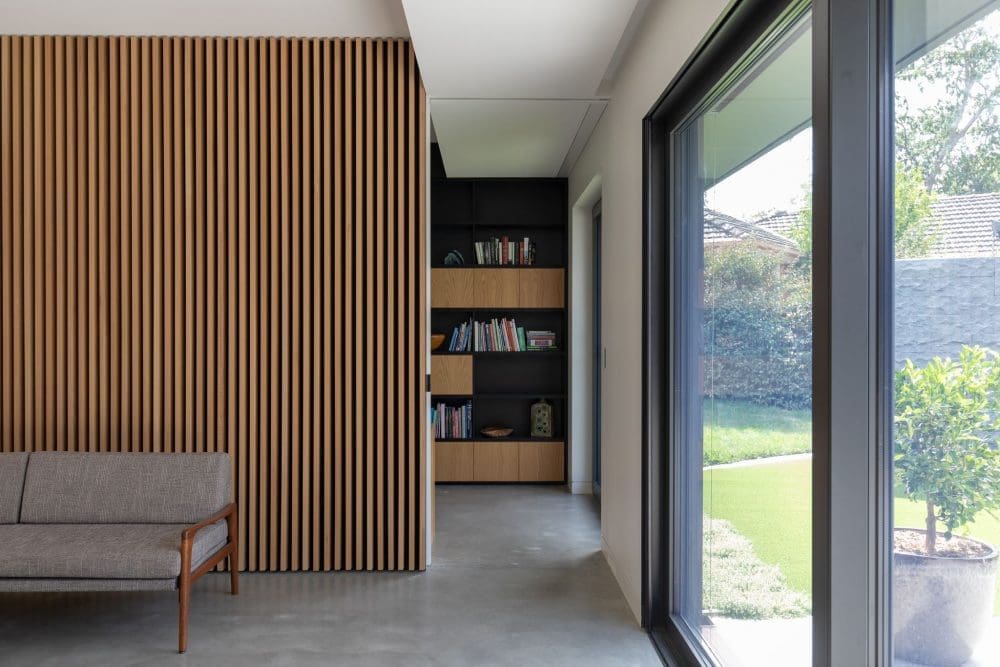 Situated in Canberra, the nation's capital and close to the parliamentary triangle, Concrete House aims to blend in yet stand out.
"We wanted to use clean lines and were inspired to go for simple, honest materials," explains Rob Henry, principal architect of Rob Henry Architects.
"We took cues from its surrounding context where there is a lot of concrete used but kept it residential as at the end of the day, it's a family home.
"The brief for Concrete House was to be a family friendly home that could withstand the pressures of climate change.
"Its U-shape design was inspired to capture as much solar orientation as possible and gives the home a brilliant central courtyard space.
"It was designed to be deliberately sunken into its site to ensure it sat comfortably into the streetscape of predominately single storey buildings. "This also works with the site's slope, allowing at grade access to the central courtyard and rear garden."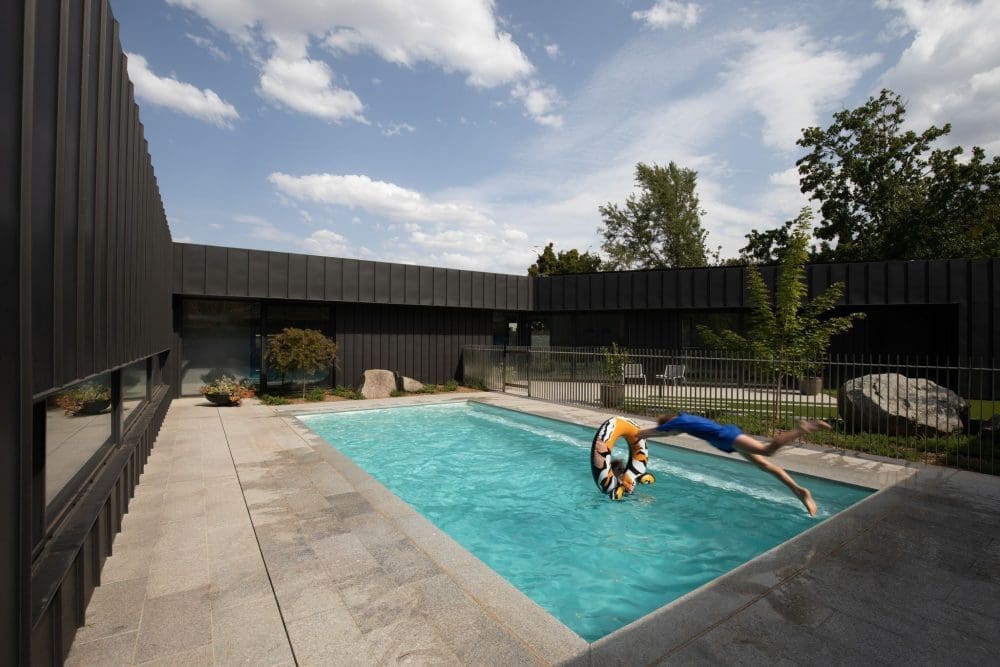 The owners were keen to knock down the existing house and build a home designed for longevity.
"We designed it to suit family living — the clients didn't want to make a statement piece of architecture. The house is for them, not the public.
"The layout is broken down into 3 wings — a bedroom wing, services in the centre and living / study to the north.
"The thinking behind the separate wings is so they can be closed off or expanded if need be. The guest wing on the lower level was designed with separate access and services to allow for guest accommodation, short-term rental or use as a granny flat.
"The kids bedroom wing can easily be closed off when not in use. The whole house can keep its sense of connectedness through the central courtyard design. "Each room is modest in proportion, yet eludes generosity through the materials used and by its outlook to the exterior spaces," says Rob.
"Everything in the house is minimal in aesthetic. The front door is clad to blend with the walls, metal screens disguise windows behind.
"The curve at the back of the house occurs at the end of a corridor and directs your eye through into another space. This also helps open up the view into the backyard from the kitchen area."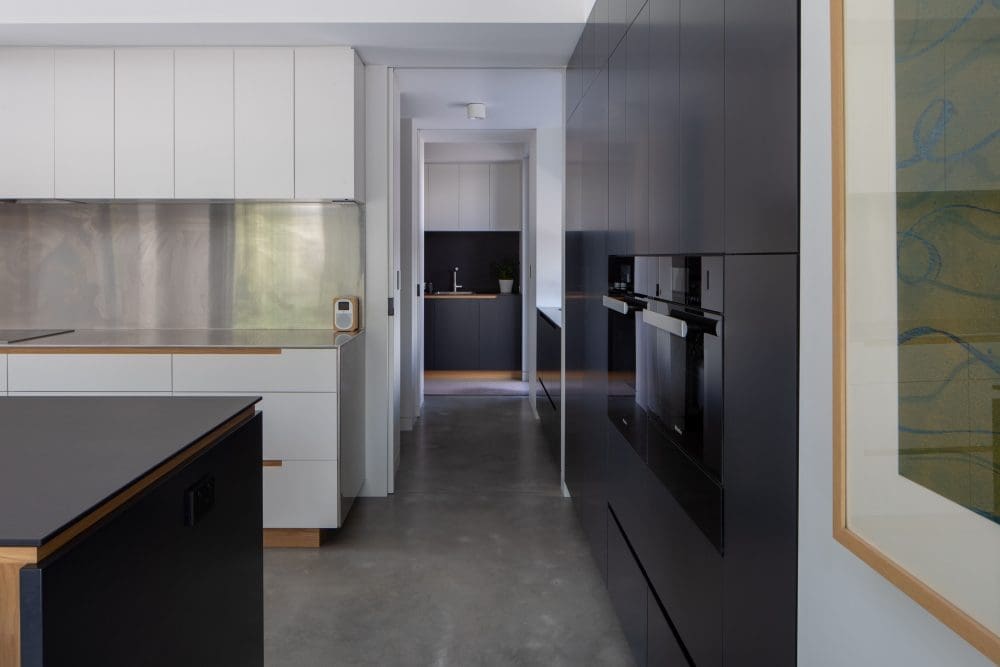 The use of materials was a very considered choice for both the owners and architects of this award-winning home.
"The clients were intensely involved throughout the entire process. They were very specific about their requirements for the dwelling.
"The materials used were chosen for their longevity. We predominantly used concrete with charcoal zinc cladding wrapping the main structure.
"Concrete is very durable and withstands all weather conditions as it does not rust, rot, or burn. We used it for floors, walls, and roofing in some areas.
"To contrast the sharp lines and use of concrete, the introduction of oak detailing adds warmth and texture to the home."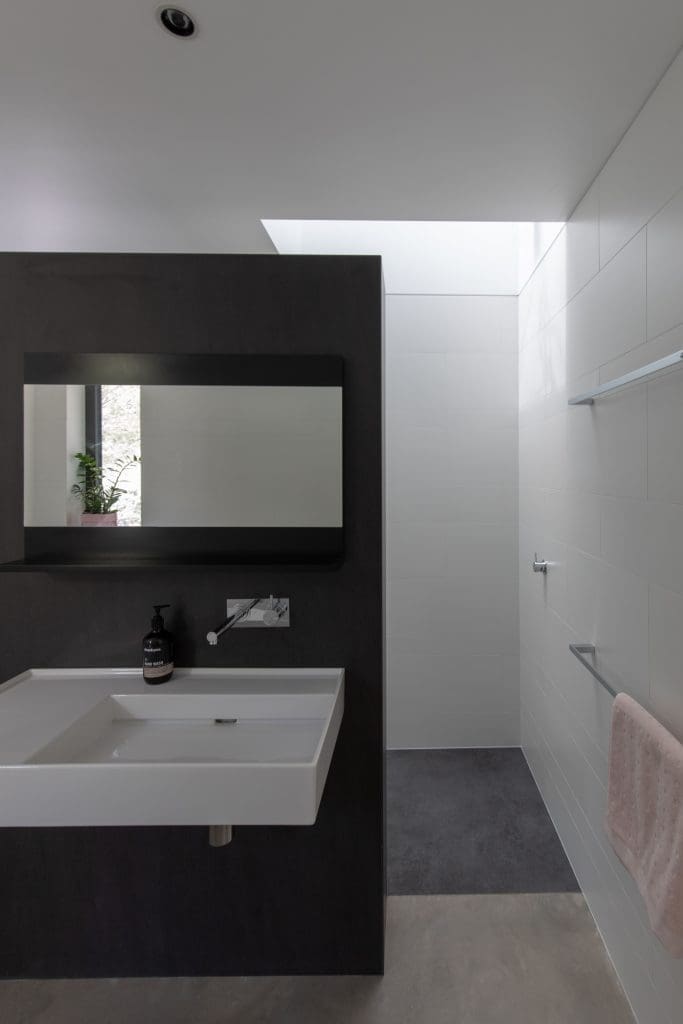 Concrete House was a labour of love, taking a mammoth 2 years to complete.
"It certainly took longer than first expected," admits Rob.
"The time it took to build the concrete house was in part due to the use of concrete. It was also because of the high level of detailing and the implementation of thermal performance systems.
"We put a significant investment into these, as well as low energy use mechanical systems to ensure the building's ongoing costs are minimal.
"As a result, the house does not rely fully on mains services for water and electricity. The site has been disconnected from mains gas."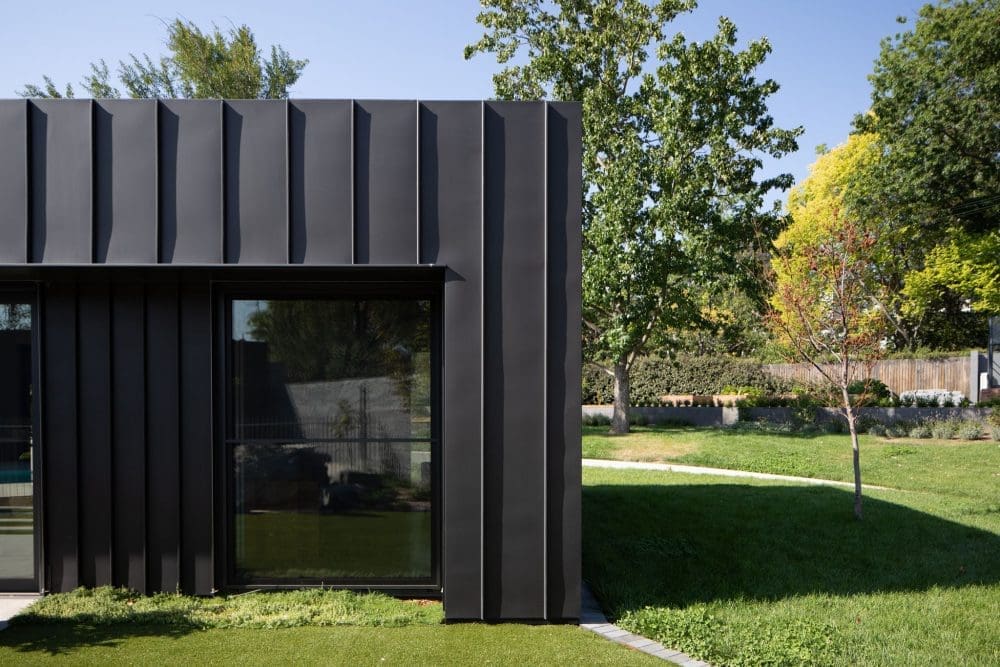 With such a unique eye for detail and consideration for longevity in homes, we asked Rob his top tips for designing homes built to last.
"Use an architect!" he laughs.
"Also, it's really important to think about longevity rather than current trends.
"I'd also advise to orient the house to maximise the winter sun and minimise it in summer.
"Go for quality over quantity. Carefully crafted spaces are much more enjoyable than multiple over-scaled spaces.
"Also, don't rush the design process — it's you forever house. It's crazy to think many people spend more time choosing a new car or a holiday rental than they do their house design."
Big thank you to Rob for taking us around the award winning Concrete House. For more information about Rob Henry Architects, visit their website or take a look at their Instagram page.