Sometimes you discover a photo that quite literally stops you in your tracks. For us, they're usually interiors related. And Shelley's ah-freakin-amazing bathroom did just that!
Naturally we had to see more of her home and so today we're excited to make a house call.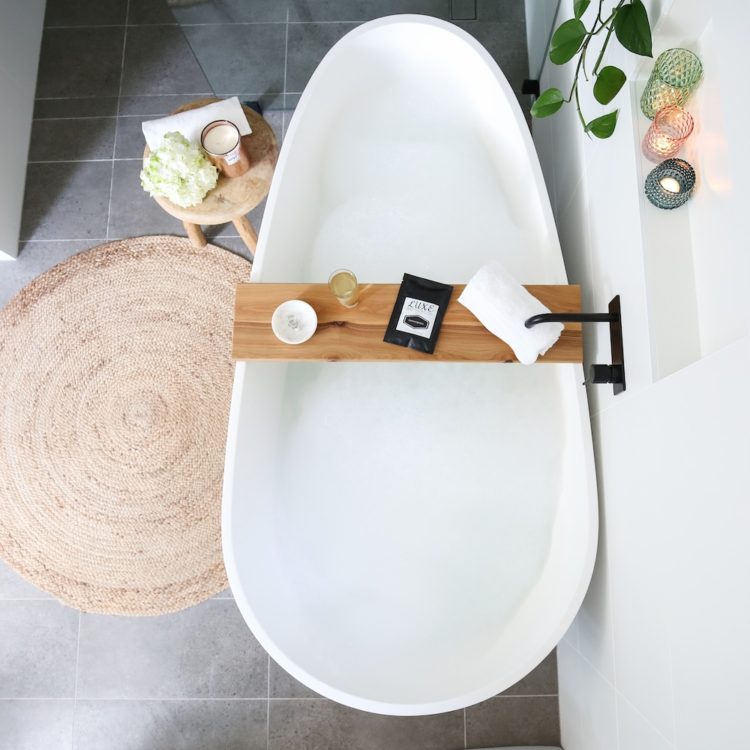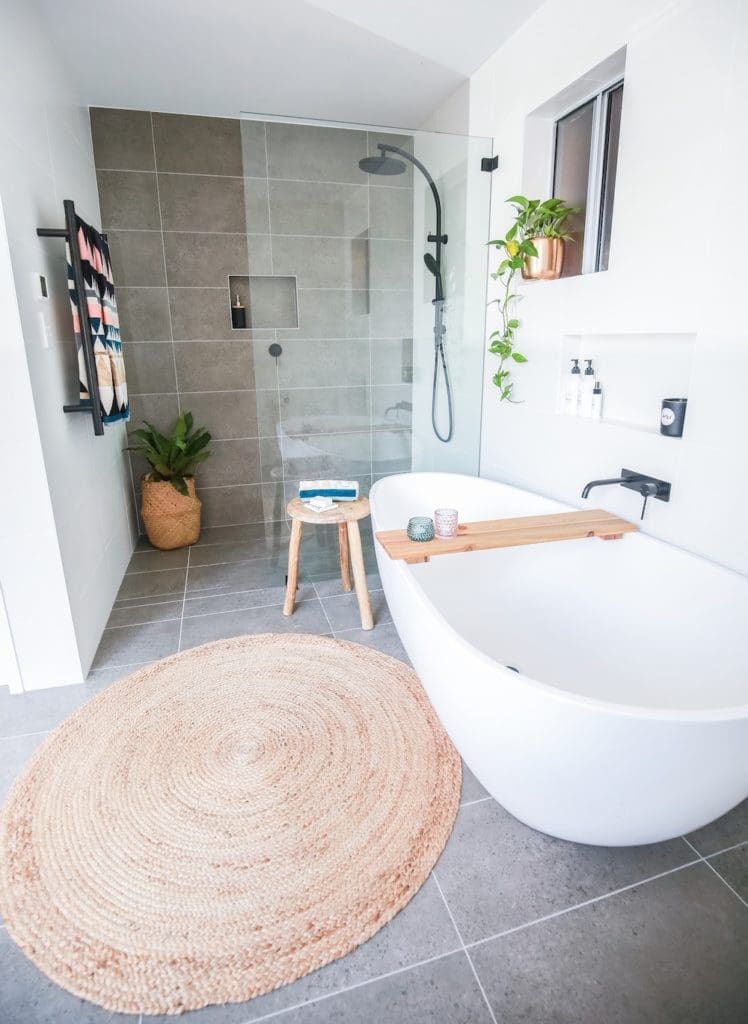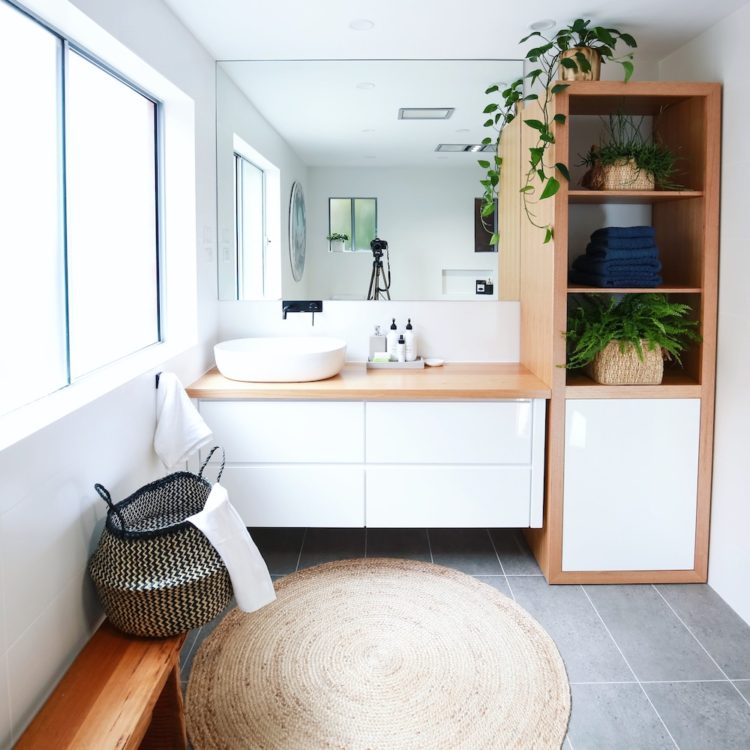 Tell us about yourself and where your love of interior decorating stems from?
"I am a wife and mother of three beautiful teenage children. In 2015, I took a 12 month career break from my job at an accounting firm to spend more time with my family and to renovate our home. Less than six months into the renovation I realised that's what I wanted to do and resigned from my job. Since renovating our home in Sydney, I've also renovated a unit in Melbourne and have started on our house on the NSW South Coast.
"I have always loved using my hands. I was often on the power tools creating pieces of art for our home or repurposing furniture, so this didn't seem like much of a leap for me. Working in an office is not for everyone and if you're a creative person like me, then you need a creative outlet."
Tell us about your family home.
"Our home in Sydney is a 4 bedroom plus study brick veneer home.
"The idea when renovating this house was to make it brighter and more functional, using quality fixtures and materials all on a relatively tight budget.
"My husband and I did as much of the work we could ourselves, paying trades for the skills we didn't have and for a quality kitchen company to build our cabinets. I wanted a palette that was simple and modern, that wouldn't age quickly as we intend to move down the coast within the next five years. Our home on the South Coast was built by an owner builder in the 80s. It is a split level five bedroom home with amazing bones and now two amazing bathrooms."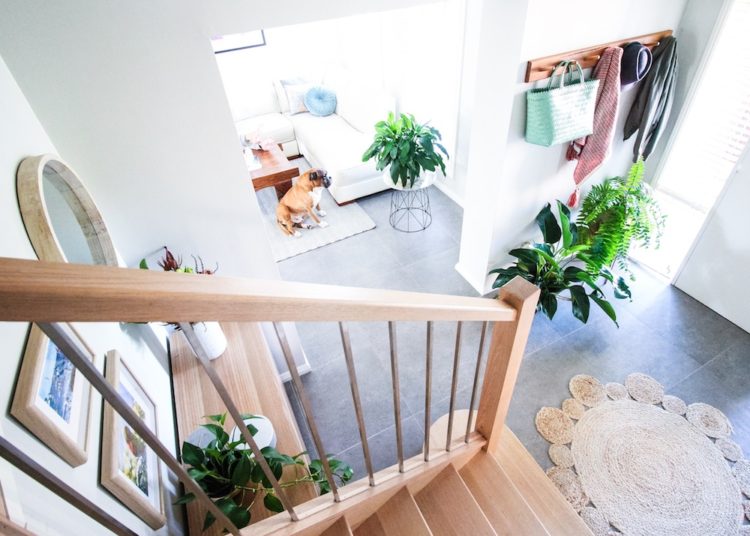 Where did you turn to for inspiration when considering the design/decoration of your home?
"Everywhere!" laughs Shelley. "I like to research.
"Magazines and online images are a great source of inspiration. I didn't have Instagram when I renovated our home in Sydney — I only created an account in March 2016 to enter a competition (which I didn't win) but I discovered a world of inspiration and talented people willing to share their own renovation journeys. I am only just discovering blogs, but they are also a great source of inspiration. My daughter loves Pinterest but I am yet to join that one! (Yes I am a little late to the party).
"Wandering around show homes and product showrooms also gives you an understanding of space and height, so when you hang that wall hung vanity you will know exactly what height you want it to be. Oh and renovation shows, I am a bit of a Block tragic.
"I also like to gather samples to understand how they will look and feel in my home. I bring tiles, timber and carpet samples home and walk on them. I paint my walls with sample pots. I like to do all those things that help me avoid ending up with something that doesn't work for me."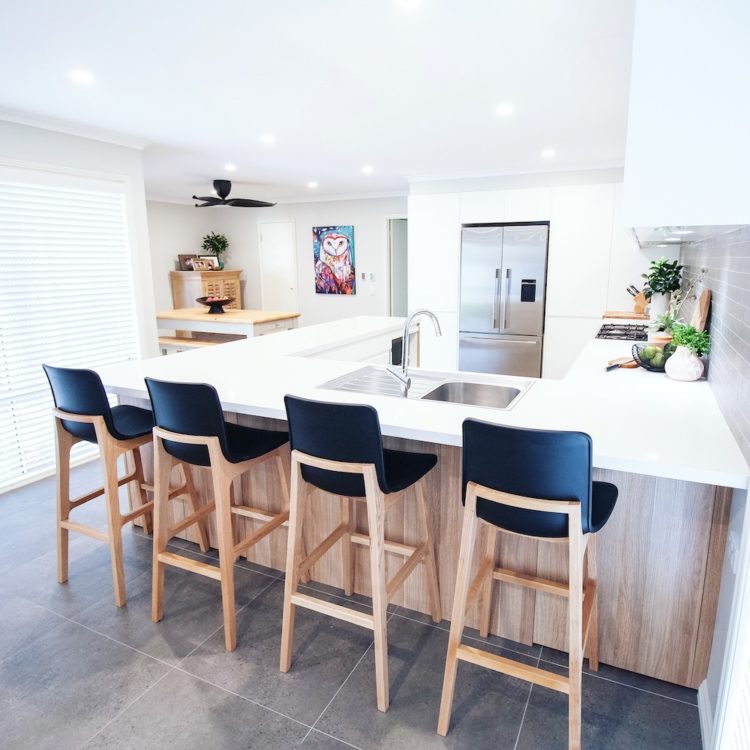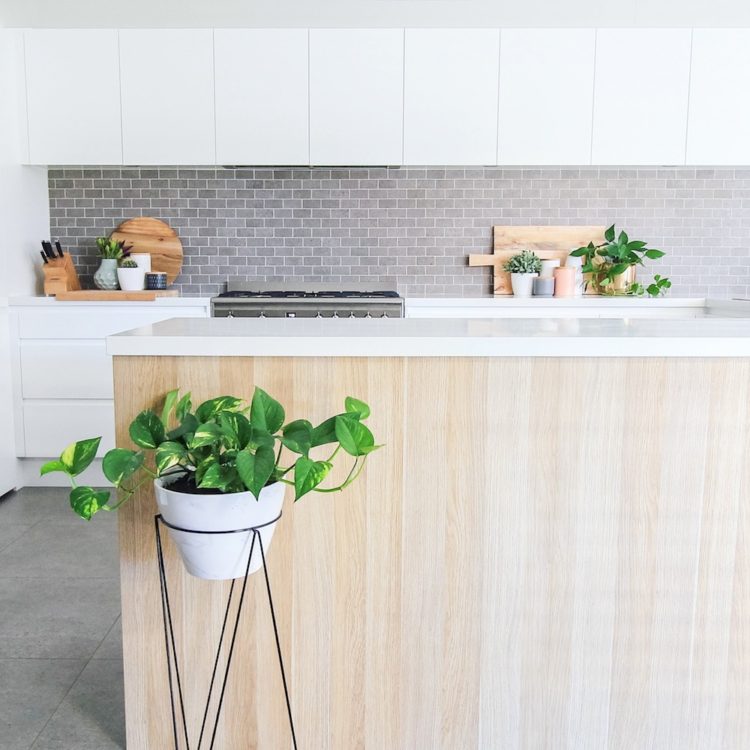 What do you love about your home most?
"I love my kitchen. It is such a huge change from the dark timber cabinets and cork floor I had before. It is simple and functional which are priorities for me, and the clean lines and colour palette make it easy to clean and attractive to look at. This is the first kitchen I have ever renovated, I learnt a lot from the process and while it suits all my needs now, I know what I will do differently when we renovate the kitchen in our home on the South Coast."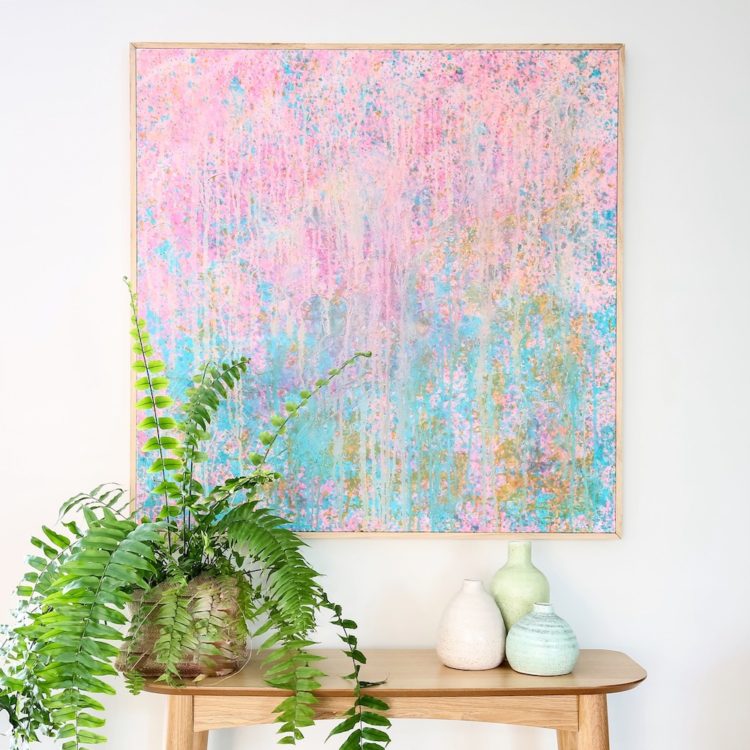 Describe your style? How is this reflected in your home?
"My style is probably closest to Scandinavian. But my main focus is on function and practicality. The main thing is getting those features right that are hard or expensive to retrofit. So keeping it simple works best for me. I can always change things like art, rugs and furniture to freshen the look."
If there was anything you could change about your home, what would it be?
"I only have standard ceiling heights. I would love a home with high ceilings and high windows. I am working sky lights into our home down the coast and using elevated ceiling heights in the outdoor structures to compensate, but my dream is to one day build or renovate a home with amazing high ceilings!"
Why did you choose the grey and white colour palette in your home?
"I get sick of things quickly. I am guilty of falling in love with something, then six months later asking myself 'what was I thinking?'. So I wanted a colour palette that was simple and attractive that wouldn't age quickly. Something that I could easily update using artwork or soft furnishings."
Do you have future plans to change/refresh your home? What would you like to do to it?
"Our home down the coast is still very much a work in progress, the next stage is changing the flooring downstairs, then the laundry, then we will decide what's next… maybe the staircase or downstairs bedrooms? There is no real rush for us, we have the next five years to turn it into our future home."
You can keep up to date with Shelley's home on Instagram @diyshelley.
We recently shared another Scandinavian style home, see all the before and after photos here.