In the world of Instagram mummy bloggers, our latest guest should need no introduction. But for those less familiar, we're delighted to take a tour around Steph Pase's home.
Also known as Just Another Mummy Blog, Steph shows us around and also shares some of her top tips on how to keep an organised home.
Related article: A day in the life of a professional organiser with Chelsea Smith
Related article: Fridge organisation: How I took my fridge from disgusting to dreamy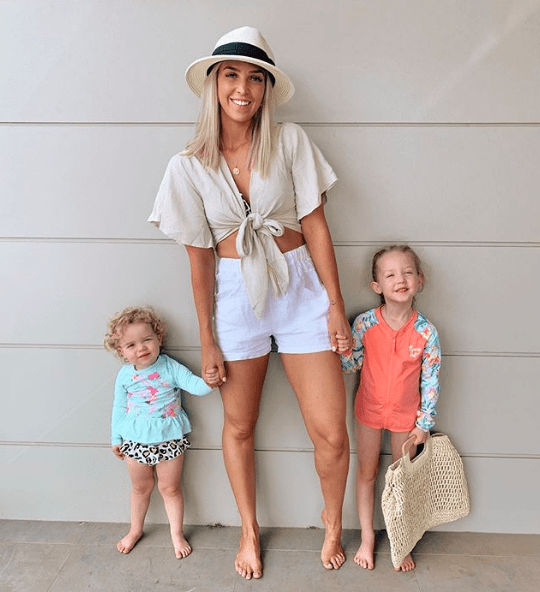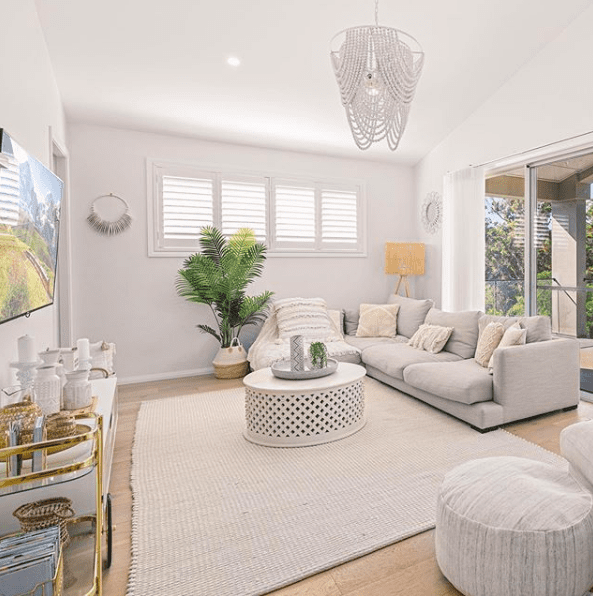 When it came to building her dream home — and with a builder for a husband — Steph knew exactly what she wanted.
"I live south of Sydney with my gorgeous family — my husband Ryan and our two girls, Harper (4) and Willow (2). When it came to building our forever home, I was really lucky because not only is Ryan a builder but my father-in-law is actually an architect.
"I was able to design it just how I wanted it which was a lot of fun! I was able to choose all the colours, interiors and appliances," says Steph.
"It's pretty lucky my husband trusts my style!"
Steal Steph's style: Shop the look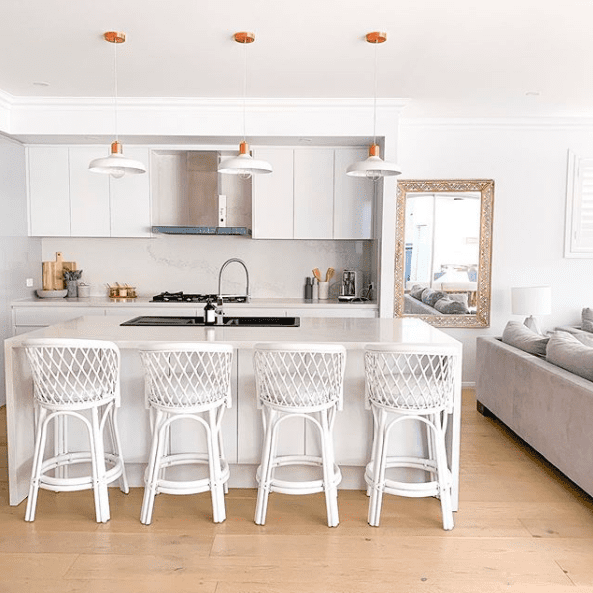 Built over 2 storeys, the Pase home features 4 bedrooms, 3 bathrooms and some of the most organised spaces you're ever likely to come across!
"When you first enter our home, I love that when you look straight up, you can see the beautiful lights we chose.
"The whole house is light, bright and open. Downstairs, the doors all open up onto the outdoor area which makes the whole space feel bigger and more liveable.
"I knew I wanted heaps of storage everywhere. In the laundry, kitchen, linen cupboard and bathrooms, we made sure to include lots of storage to keep things neat and tidy.
"Also, I've done things like keep a basket near our front door to throw things in. It looks nice but keeps everything really tidy.
"I absolutely love the feeling of conquering a chaotic, cluttered space and making it a functional, organised area. It makes my life run so much smoother!"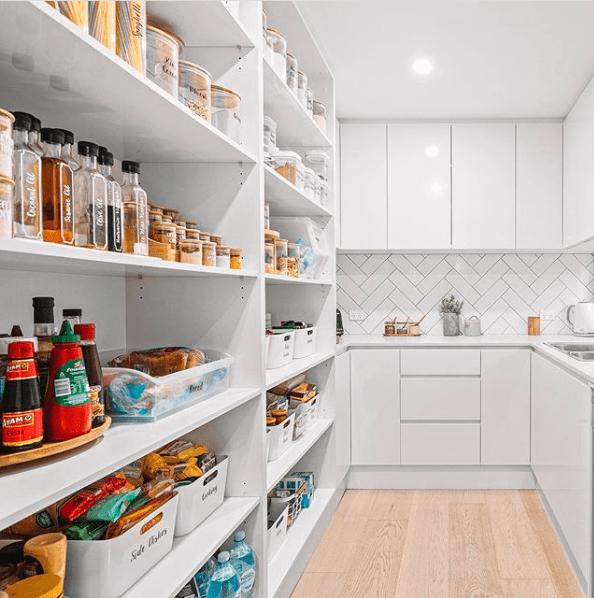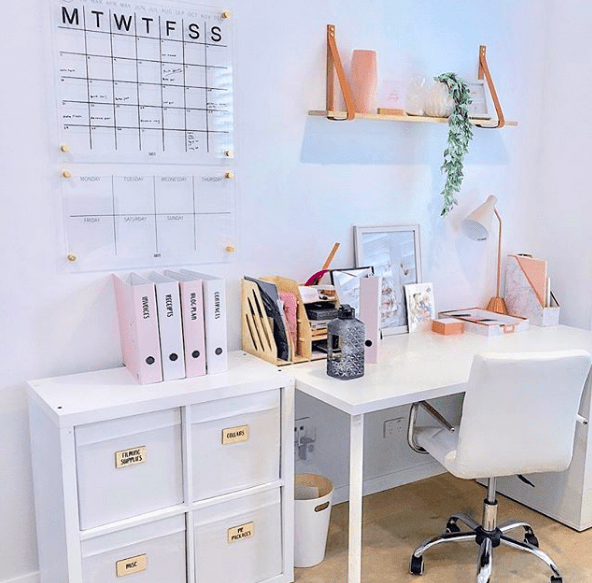 Steph Pase's home features clean white walls, light timber and black accents throughout.
"My style is coastal mixed with a touch of Hamptons. I love light colours, different textures and big windows.
"Throughout our home we used lots of concrete and wood with features of black against the white walls. We have beautiful polished marble tiles in the bathrooms and Caeserstone benchtops in the kitchen and on the splash back.
"It's all very cohesive, I love how the whole house turned out!
"I think my favourite rooms in the house would be the upstairs lounge, our master bedroom and my very organised pantry!" says Steph with a smile.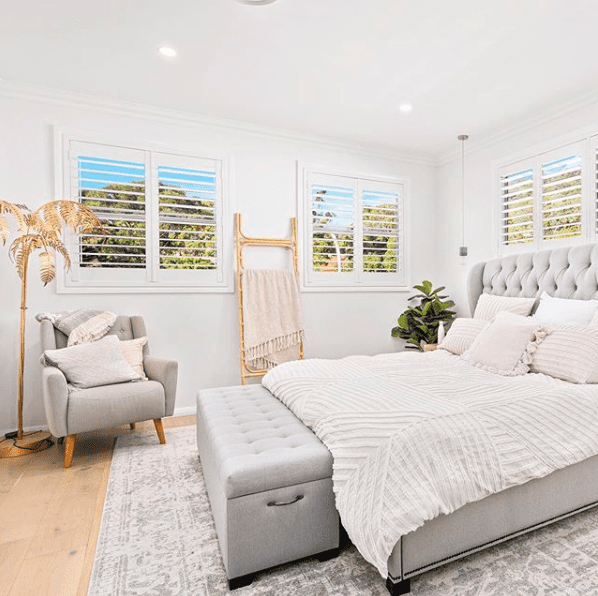 Being the queen of organisation, we couldn't let Steph go without asking for her top home organisation tips.
Declutter
"Decluttering is the first step you need to complete before you organise any space. We don't want to organise clutter!
"The 3 questions I ask myself when decluttering are: Have I used this in the last 3 to 6 months? Would I buy this if I saw it in a store? And, is there anyone I know who would get more use out of this than me?
"I try and do a declutter every few months."
Storage
"Once your declutter is done, next you want to categorise and think about storage. It's so important to plan out your storage so you don't end up buying containers that don't fit or you won't use.
"Then, labels! I have labels for everything in my home and I love it. It really helps everyone in the household know where things need to go. I'll have you hooked on labels and containers in no time!"
Think small
"When it comes to organisation, try not to think of the overall home. The big picture is not what we're chasing — think small!
"Aim to tick off small tasks, one at a time. It makes the whole thing feel much more manageable and achievable, especially if you're a busy mum!"
Focus on your accomplishments
"Lastly, focus on what you've accomplished rather than what you still have to do. This is a mindset shift that has helped me immensely."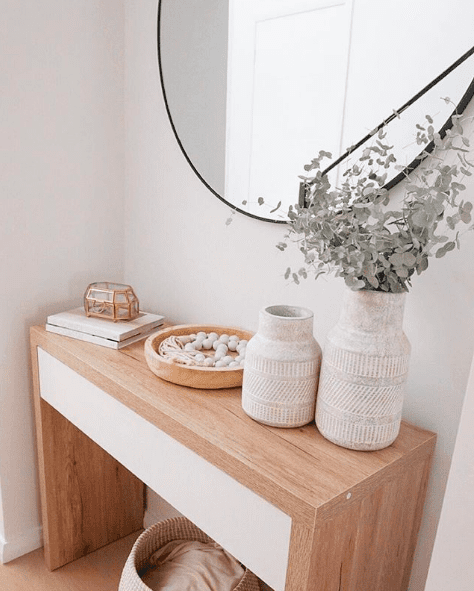 With her own range of popular planners , it's no surprise there are more organisation projects on the horizon for Steph.
"I'm actually moving our home office into our new warehouse for my brand Steph Pase Planners," says Steph.
"I'm so glad our garage is no longer cluttered with boxes! And it also means I can turn the office into a playroom for the kids. Stay tuned for that, I'm so excited!"
Big thank you to Steph for showing us around her perfectly organised home. You can find Steph on Instagram, check out her blog or find her organisation products here. Which is your fave room in Steph Pase's house? Tell us in the comment section below!
All images from Steph's Instagram, Just Another Mummy Blog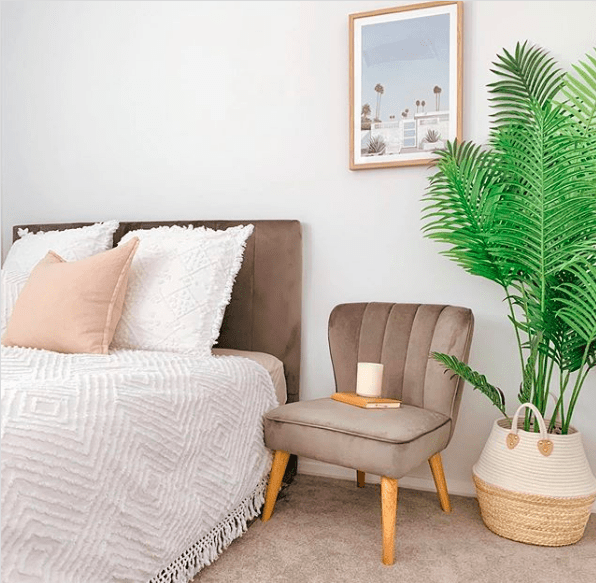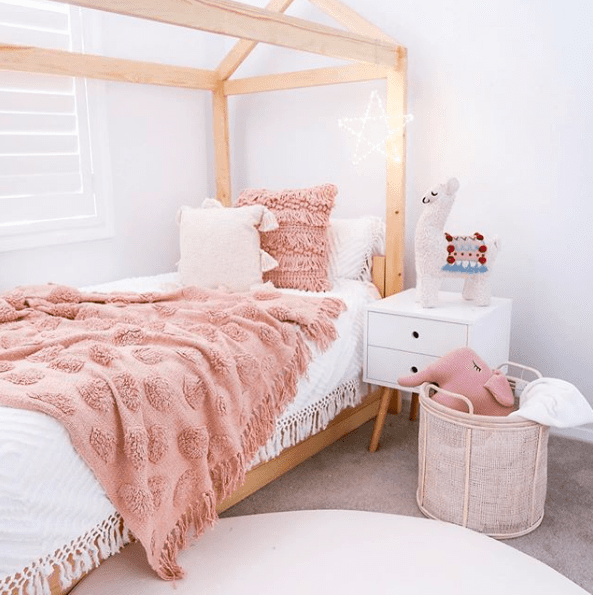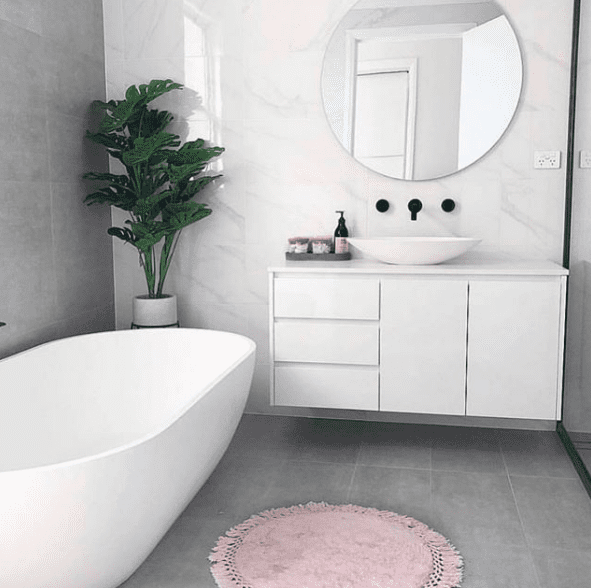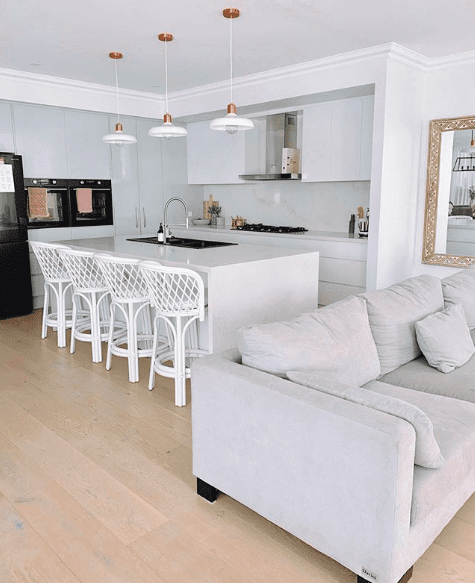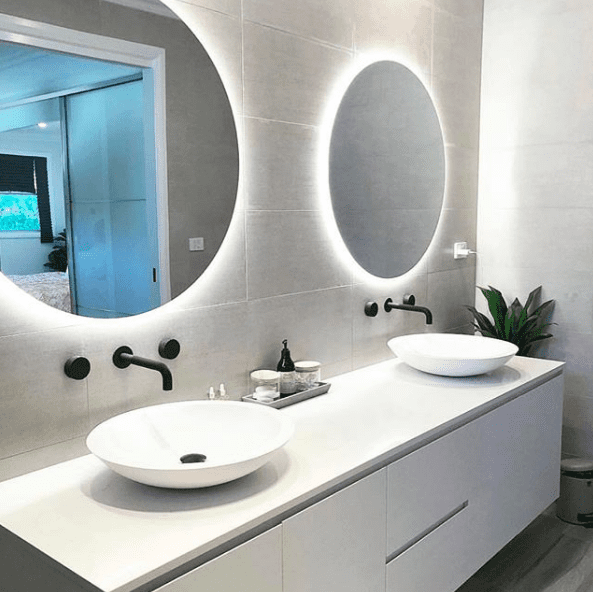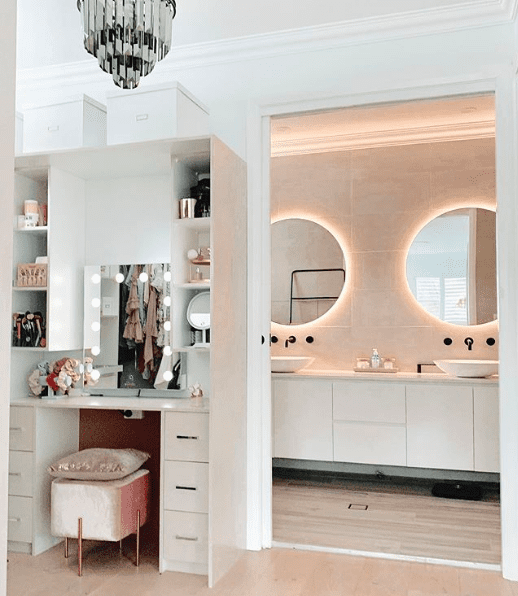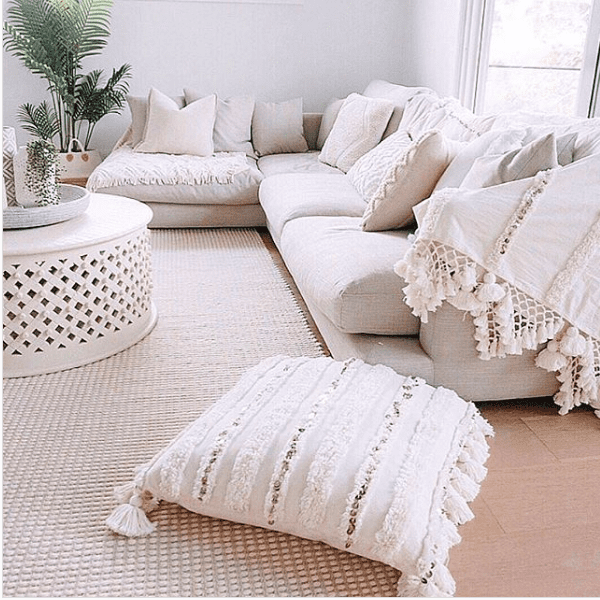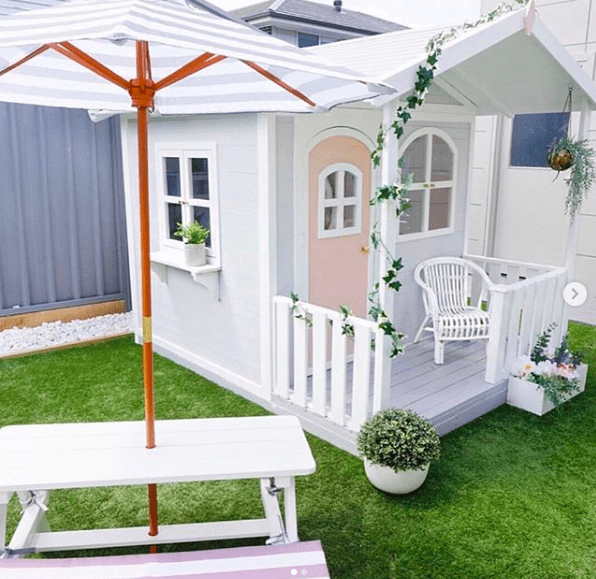 Steal Steph's style: Shop the look
Disclaimer: This post contains some affiliate links. This means that when you click on a link and purchase something from that site, we may make a small commission at no extra cost to you.