With winter well and truly here, no doubt many of you have dusted off your fireplaces to enjoy their cosy warmth but what about styling them?
Fireplaces are the hero of any room and with a little effort, it's easy to take them from fine to fabulous. Yet the secret — according to many of Australia's best designers — is to keep things restrained.
Related article: A day in the life of Vanessa Colyer Tay, Head of Styling at Temple & Webster
Related article: Top stylists spill their cushion styling secrets
Queen of colour and fun, Julia Green, starts this round up of expert tips!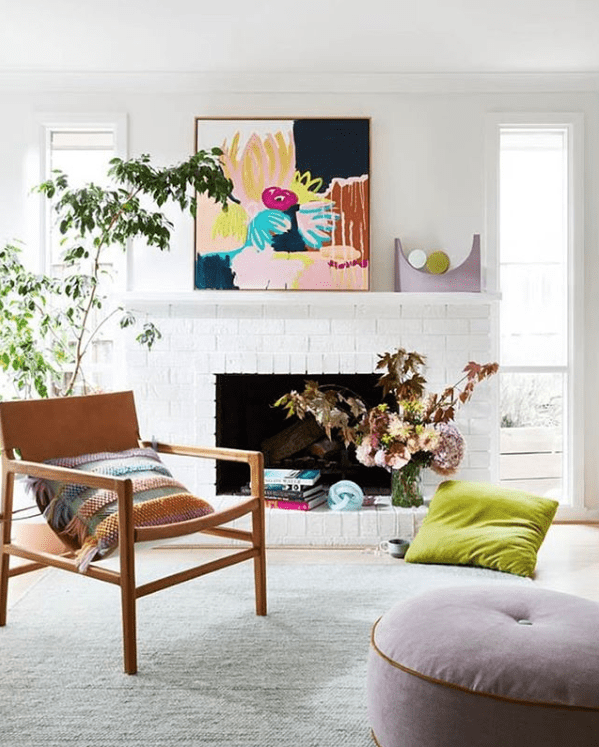 Nicole Rosenberg of Liberty Interiors, takes it one step further and says, "The key is to barely style it at all! I love the simplicity of having one hero piece on the mantel such as a beautiful large scale floral arrangement (there are amazing fake florals out there these days) and letting the mantel piece and the mirror/art/wallpaper be the hero rather than taking away the attention with multiple candles, picture frames etc. An example of this is the mantel we styled for Nadia Bartel's baby nursery below."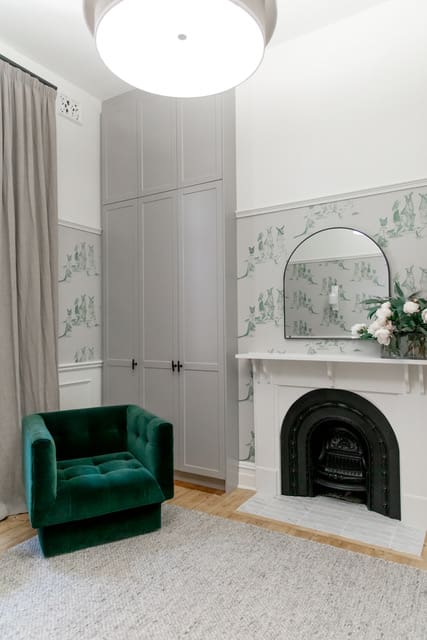 If you do want to play with decor though, Michelle Hart of Bask Interiors, shares her top tips.
"A mantel is a great place to display interesting vignettes and unique objects and treasures of interest, including pieces that are of differing textures, colour, shape and height.
"If it's a fireplace mantel in a bedroom, I like hang a mirror above the mantel piece, as this can help to make a room appear larger as well as reflect and bounce light around it making it feel warm and inviting. Then on top of the mantel I would include personal items grouped together on each side in vignettes like a small framed photo, perfume bottles, candles or candelabra, perhaps a plant or a bunch of fresh blooms, and ensure each item is of differing height to create a layered effect.
"For a living room mantel, I love using trailing plants and ceramics with different shapes, colour and texture, perhaps next to a coloured glass or brass vessel for variation. And I always love to hang an artwork or display an interesting piece like a feathered ju-ju hat above the mantel as a beautiful focal point of the room."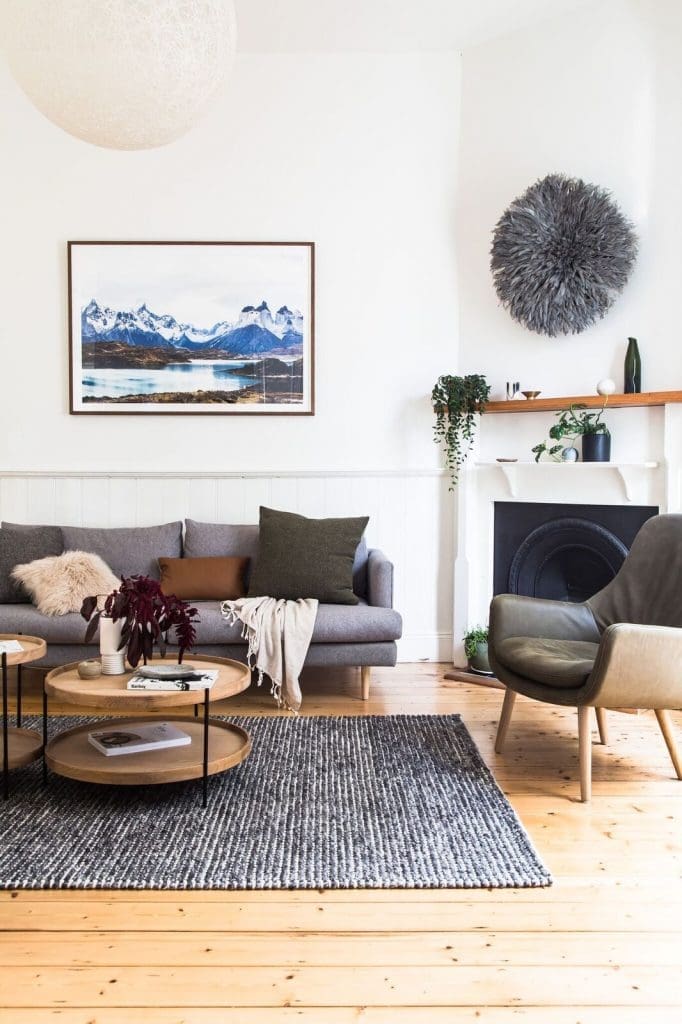 Catherine Heraghty of The Stables, also takes a minimalist approach. "The first and main element of styling a mantel would be hanging a beautiful mirror or artwork above. This will create a focal point in the room and help finish off the fireplace perfectly. I love round mirrors above a mantel. Keep styling to a minimum on the actual mantle, so a small vignette off to one side should be all it needs — including some greenery to bring life to the space."
And wrapping up these expert tips is Interior Architect Alexi George, with her favourite ways to style a mantel.
"There are a couple of things you can do with a mantel. You could go the more traditional route with a picture placed in the centre and a nice vase or ornament to either side. Or for something a bit different, place a photograph/print in large format on the mantel to one side and some coffee table books in a pile on the other. Another option is filling the mantel with white ceramic vases of different shapes — this can make a beautiful statement."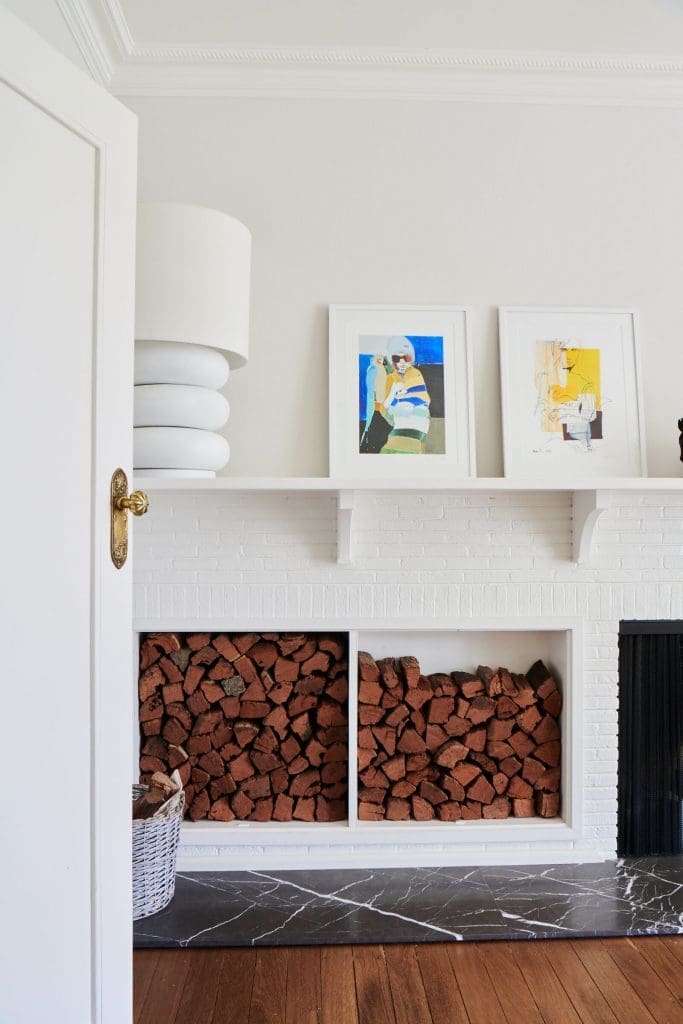 Do you have any styling challenges you'd like us to ask the experts? Post it in the comments below!