In an epic race to the finish, all couples managed to complete their bedrooms and ensuites in time for judging despite a 4 hour hold up due to a gas leak!
It was an exciting reveal with the judges having A LOT to say about the rooms so let's get into it…
Caro and Kingi
Keeping with their vinyl wrap and rendered wall signature look that was a hit with the judges last week, Caro and Kingi delivered an edgy and urban bedroom.
Shaynna loved the colour of the rendered wall, saying it 'added instant mood' and made the room feel larger. Neale also loved the colour palette and liked the way they softened the look with the blue upholstered bedhead and layering on the bed.
The ensuite and tram wrapping on the door were also a success! Kingi showed he's a man of many trades also making the concrete vanity top in the ensuite. Despite the bowl being back to front, the judges were impressed with the generous storage, styling (like the gorgeous blue vase) and clever use of space in the shower.
Caro and Kingi finished again in second place on 26.5 points.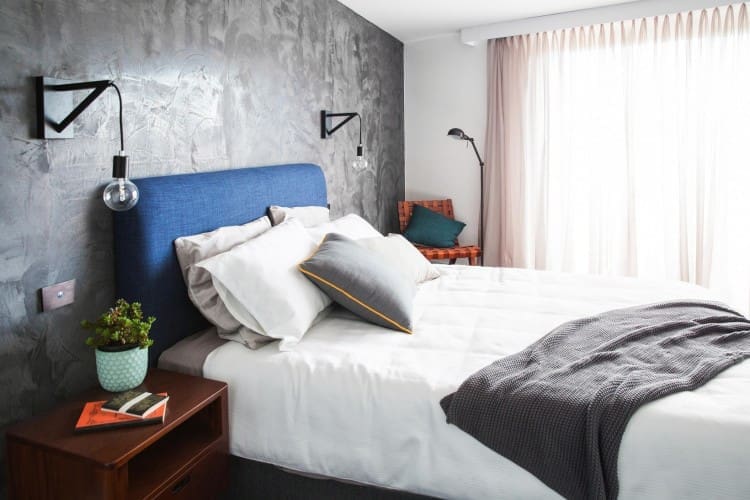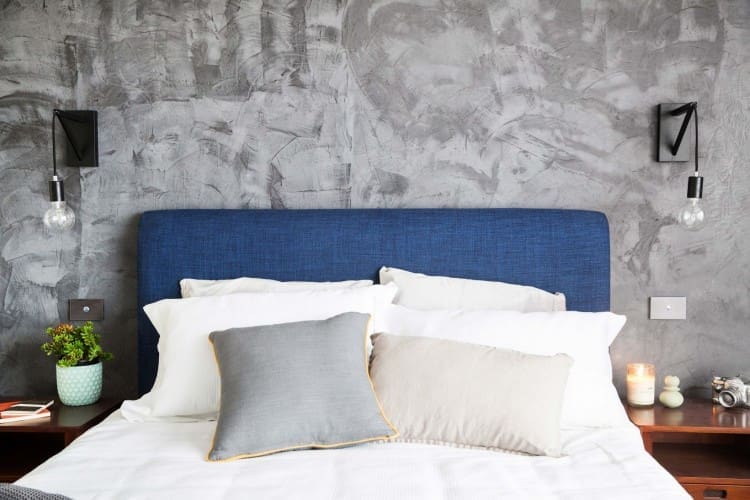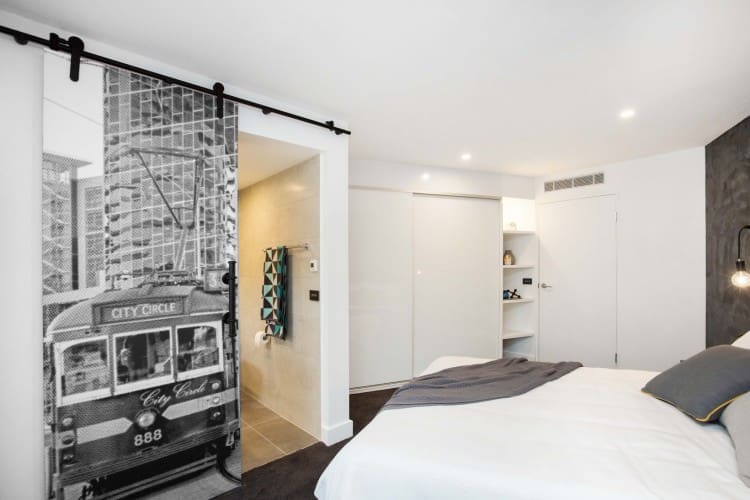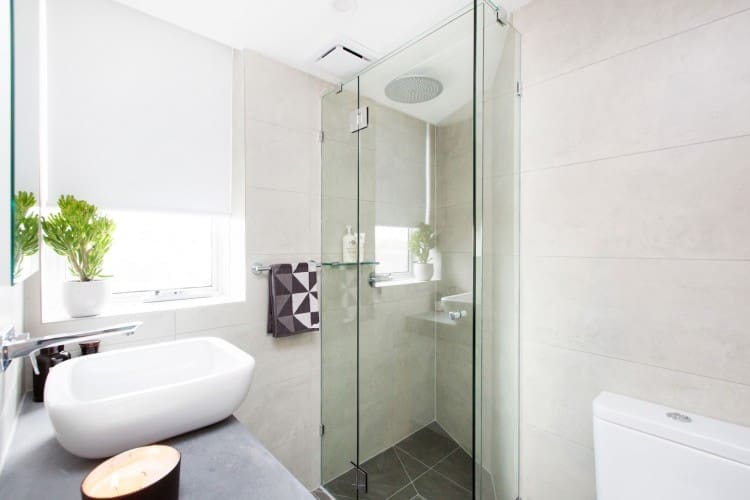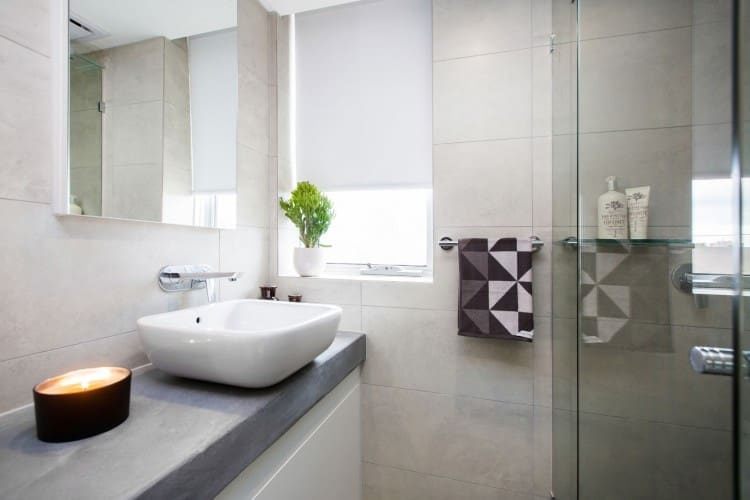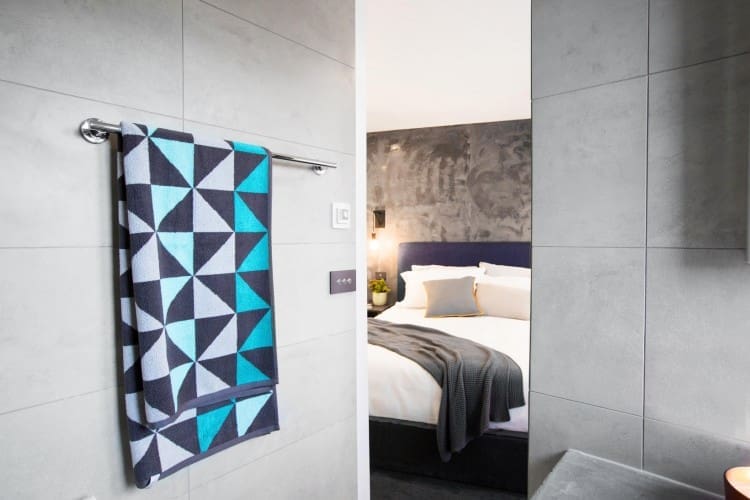 Andy and Whitney
Oh man, just when we thought these guys were finding their grove, they took a few steps backwards with this bedroom and ensuite that the judges described as 'confused'. With retro, contemporary, Scandi and even hipster mish-mashed into one, they scored just 18.5 points for their rooms this week.
The biggest let down would have to be the lack of wardrobe solution — Darren did not feel the hanging branch offered anywhere near enough hanging space and said he wouldn't try to sell the apartment without a wardrobe.
Although Darren liked the vinyl bedhead and copper pendant lights, he said the rest of the room then goes all wrong, pointing out the clashing rug and mix of styles around the room.
Their ensuite got a better response with the judges liking the unit and sink but Shaynna pointed out the lack of a shower door and ensuite door which just spells a flooding disaster!
We loved their bathroom last week and hope these guys regroup to redefine their style and simplify things for their next room.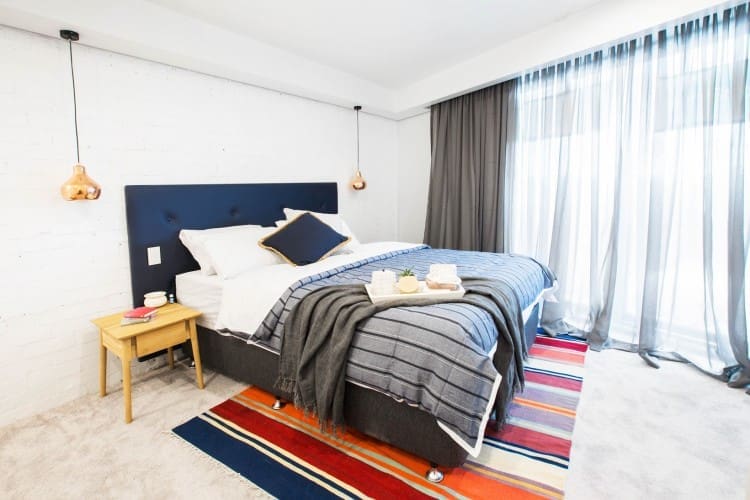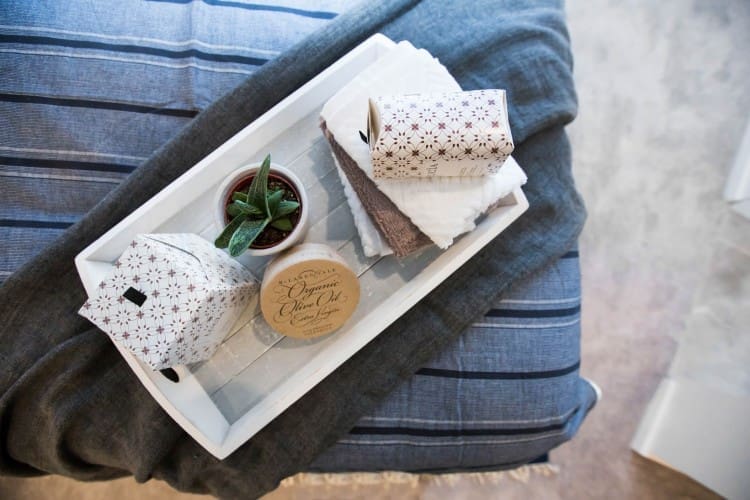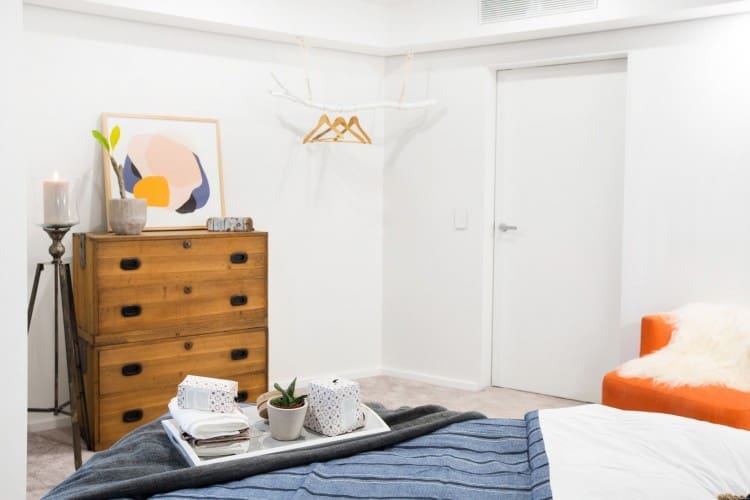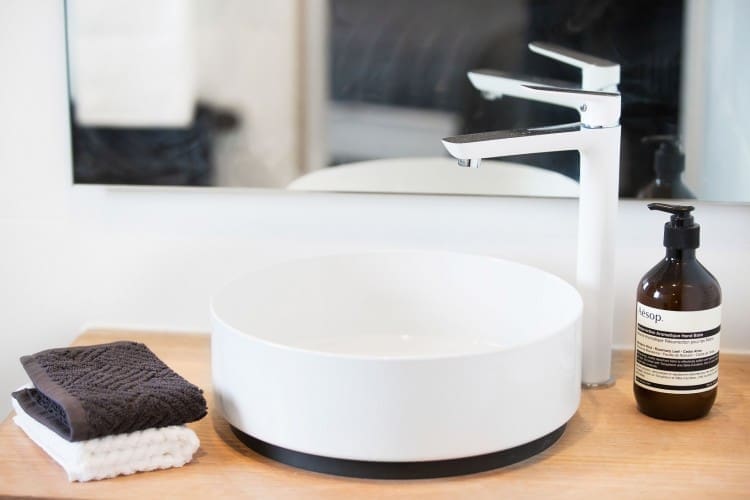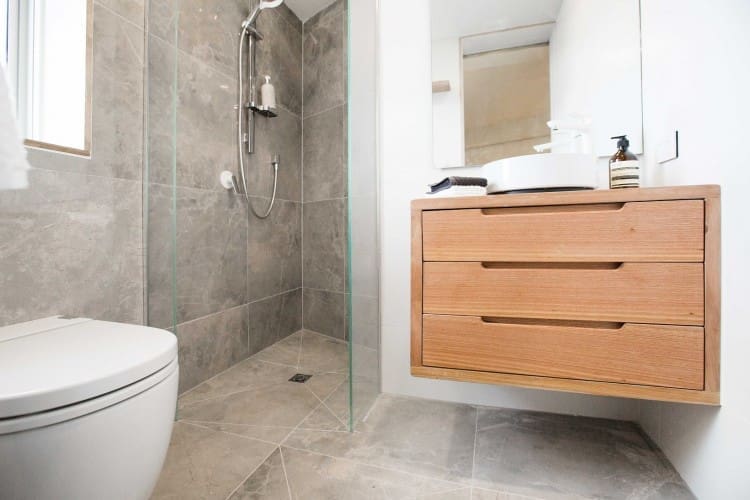 Suzi and Vonni
If there's one thing you can say about Suzi and Voni, it's that they're not afraid to take risks!
This bedroom with full glass Autumn park photography wall divided the judges. Neale said it was 'almost freaking him out' and Shaynna said it wasn't her taste but Darren loved it!
Glass wall aside, the rest of the bedroom got a better response with Neale really liking the colours and textures in the wallpaper and bedhead, saying that side of the room is a 10 out of 10.
Their ensuite was more restrained and described as really beautiful. We love the dark wall tiles and copper ta
pware! And while Shaynna praised them for their storage, Darren pointed out the poor lighting.
They finished in third place with a score of 23 out of 30.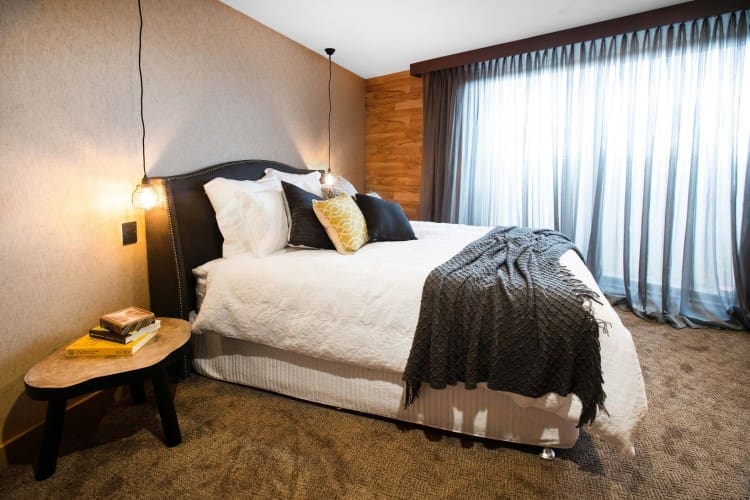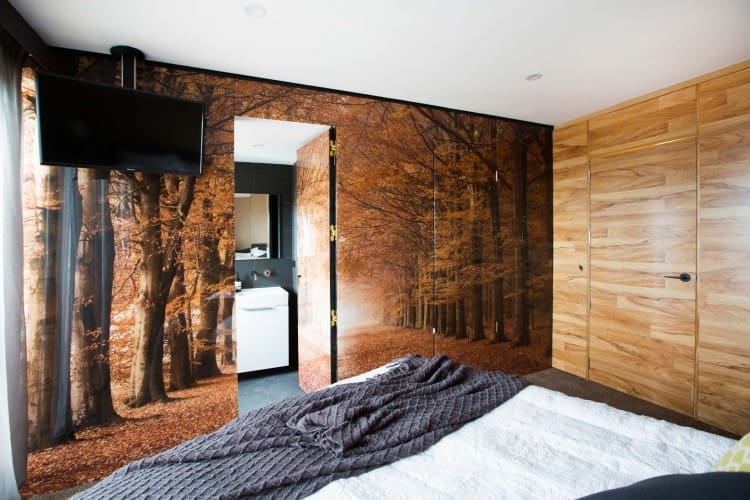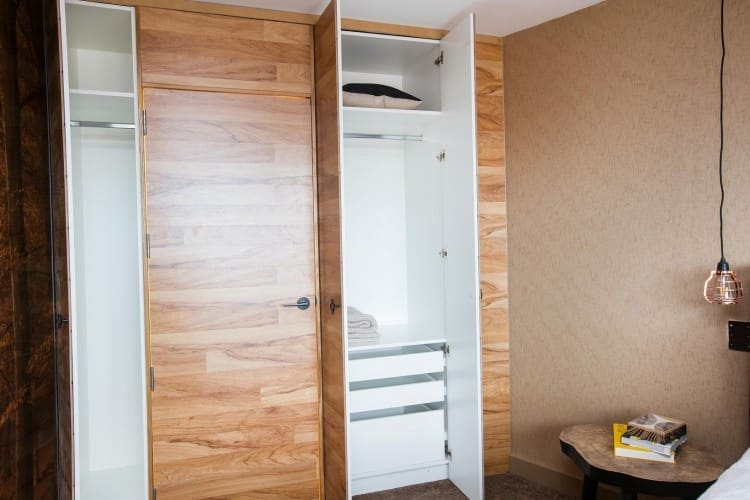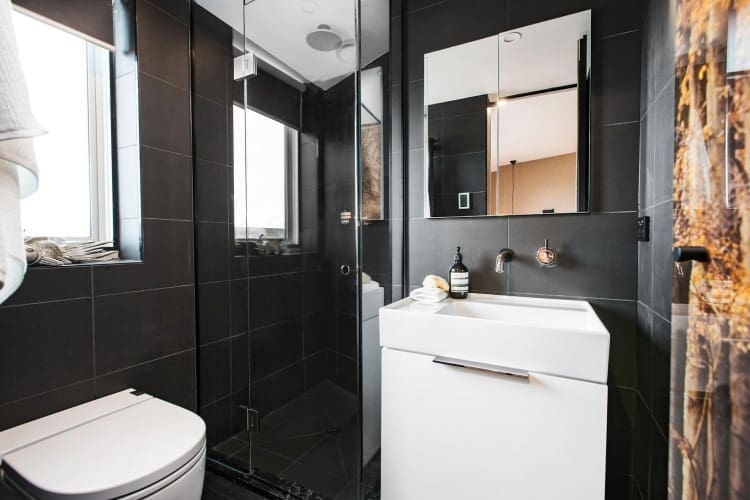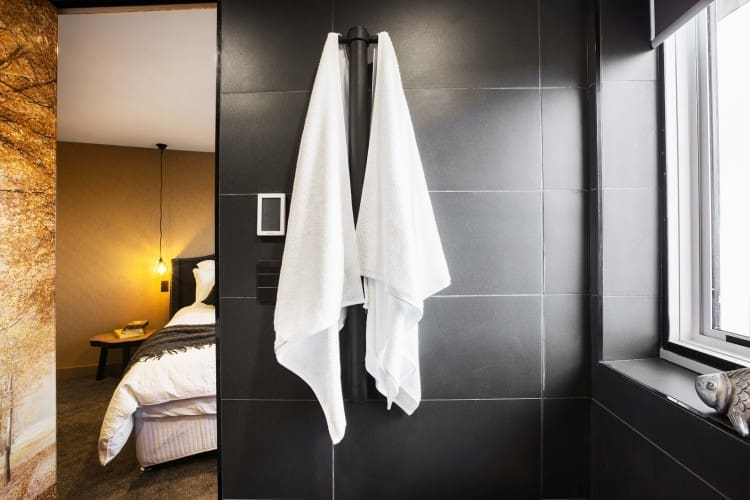 Luke and Ebony
Luke and Ebony reworked their design several times this week, restraining the original idea of a full wall of pressed tin in a strong plum colour to a simpler white palette with some feature panels of pressed tin with a charcoal border.
Unfortunately, the room was not a hit with the judges who harshly said they 'don't think the room will appeal to anyone'. Feeling exhausted and shattered she finished in last place two weeks in a row (on just 18 points), Ebony was brought to tears after the judging this week.
It wasn't all bad news though. The judges thought the positioning, lighting and storage in the ensuite were great and also loved their choice of tapware this week buuuuttt then came the negatives where Neale said the floor tile was dated and the wall tiles looked cheap.
If anyone needs a regroup it's this girl because we saw her amazing talent last series and know she can pull off exciting rooms! Fingers crossed she finds her confidence and does better next week.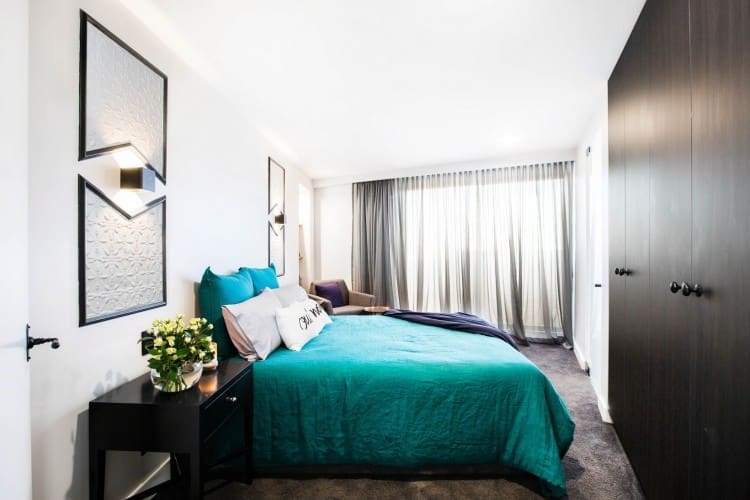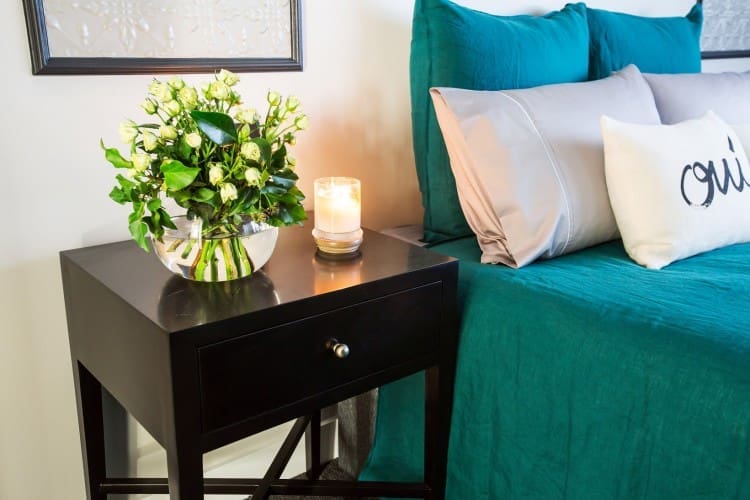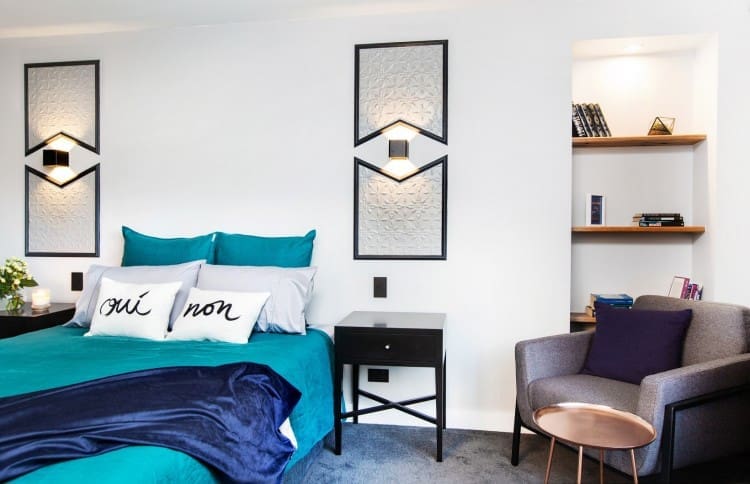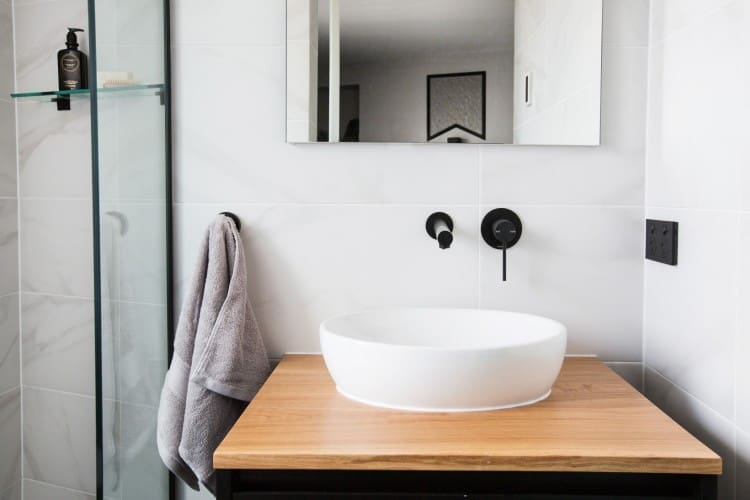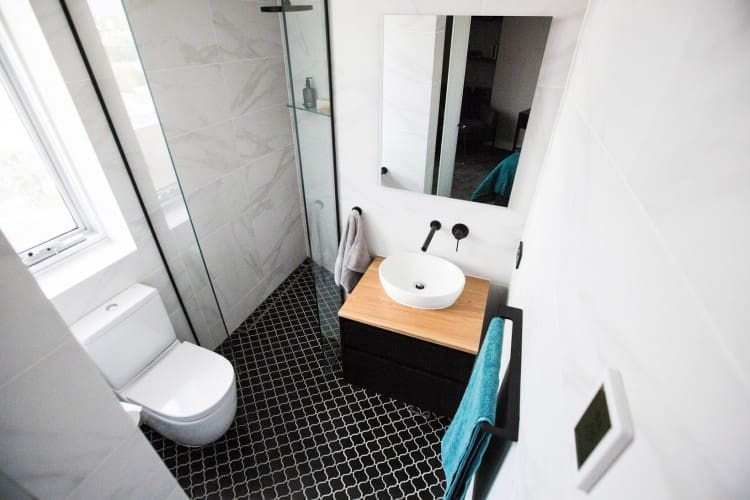 Dean and Shay
'Yep, love it,' said Darren as he walked into Dean and Shay's bedroom.
Neale said it was a young style delivered in a grown up way. The only critique in the bedroom was the wardrobe which was called 'too big' (is there such a thing?!) and too hard to use.
We love the fresh feel of the room and are lusting over those gorgeous Lumiere Art & Co artworks above the bed!!
The ensuite got big ticks for its spaciousness, simple palette which refers to the other bathroom, and attention to detail. The judges said it's a room that will please everyone and scored Dean and Shay 27.5, seeing them finish in first place and taking home the $10,000 prize money.
This couple seriously excites us and we can't wait to see what they come up with next!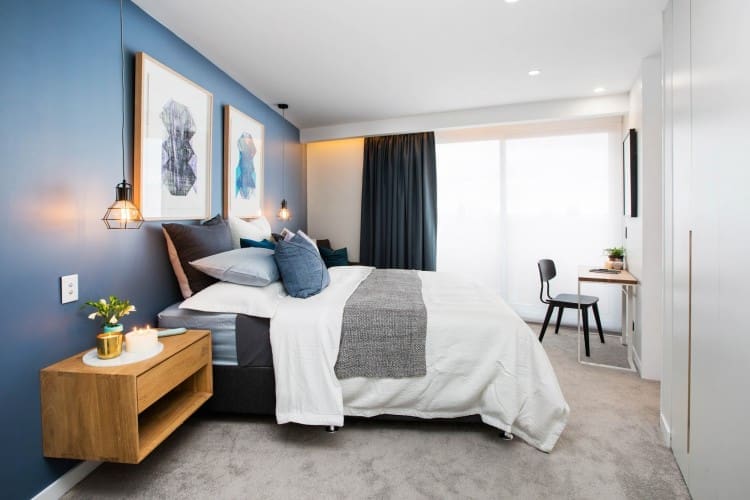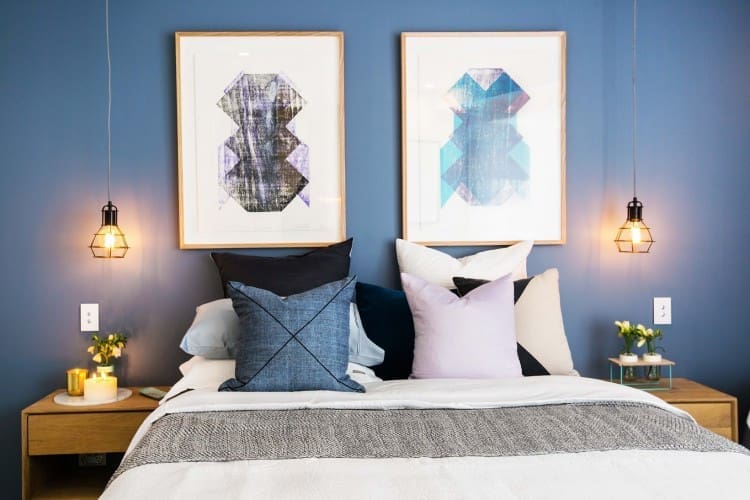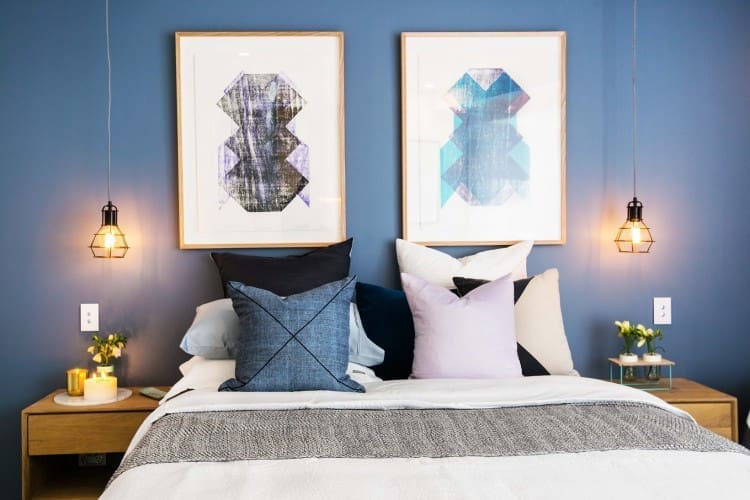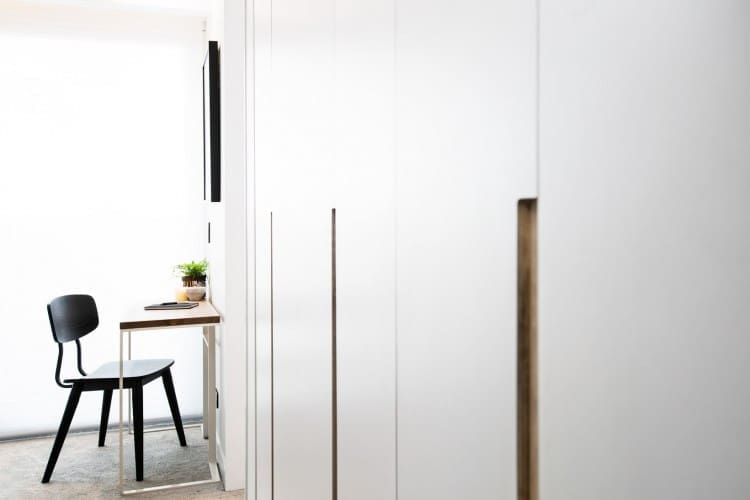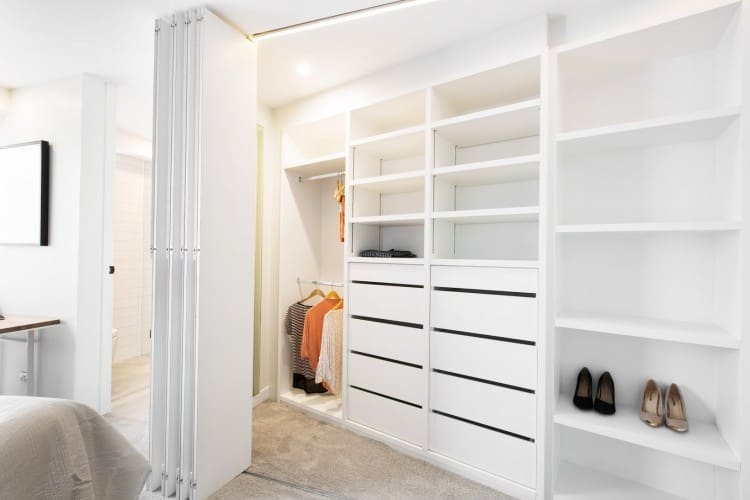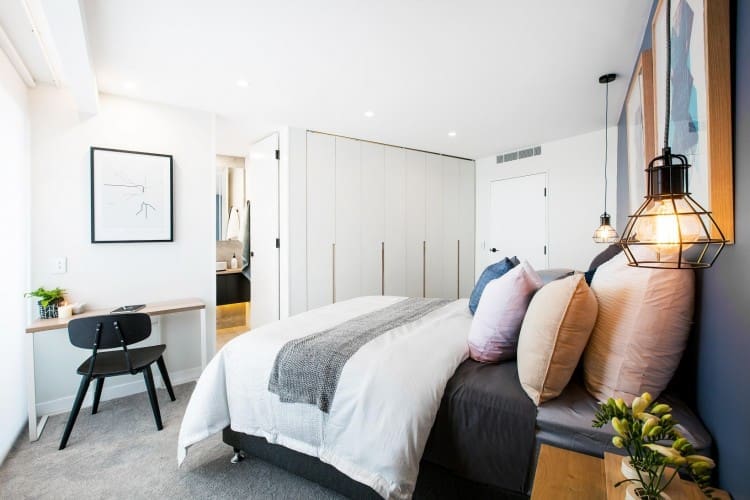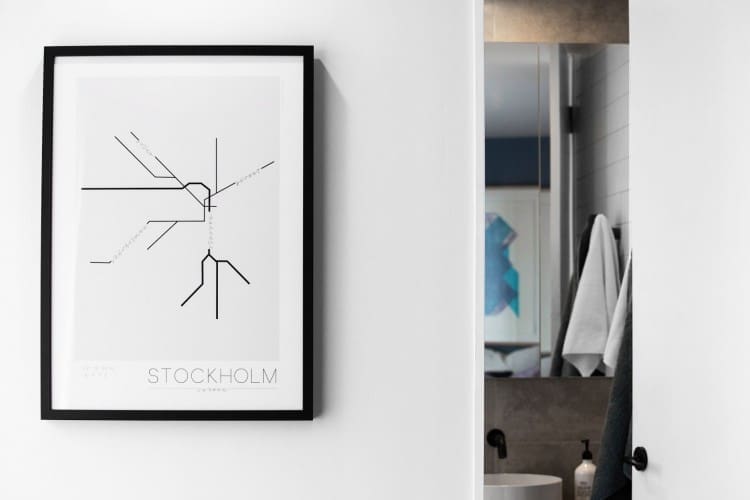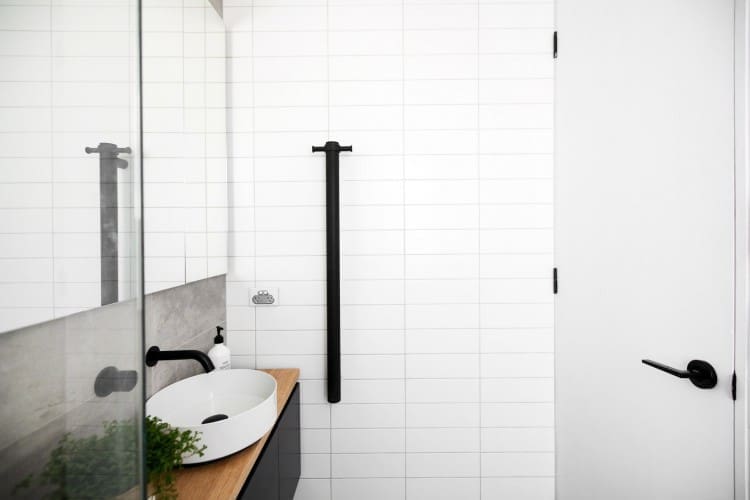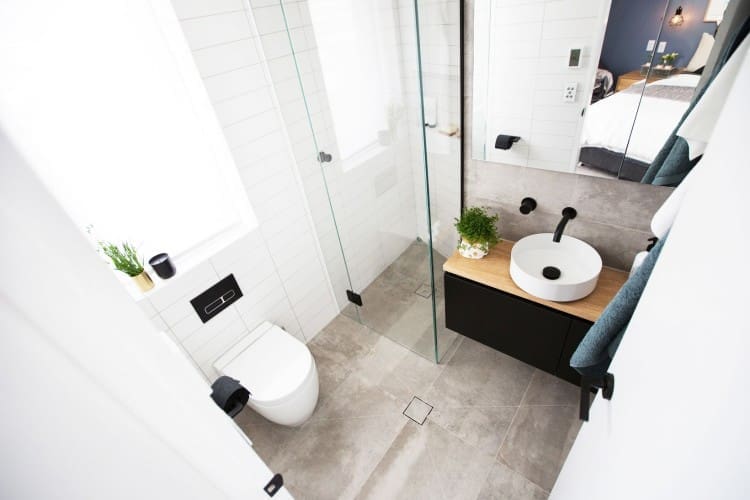 You can find our top product picks, along with loads of other fab decor and furniture, at The Block Shop.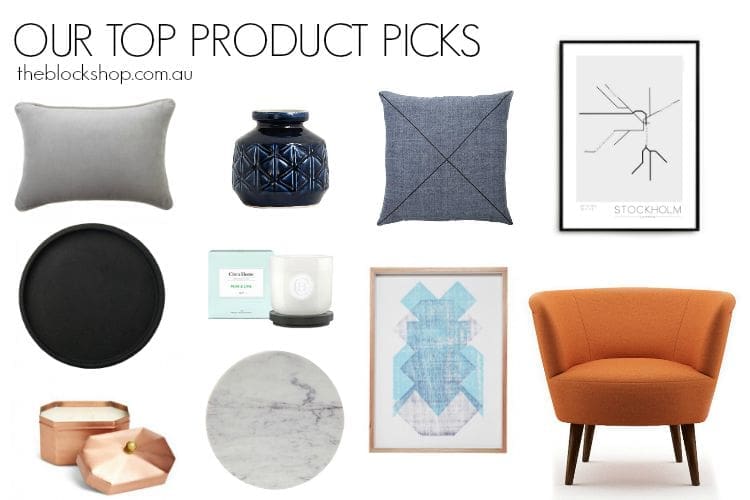 What was your favourite room this week? Do you think Dean and Shay deserved to win again? Tell us in the comments below!