In a turn of events, this week Dean and Shay got knocked off their winning run and bling queens Suzi and Voni scored perfect 10s from all three judges!
Let's check out highlights from all the rooms and be sure to tell us what you think of them in the comments below!
Caro and Kingi
Keeping with their render and graffiti style, Caro and Kingi made a daring layout decision and placed their bed in the centre of the room.
At first Neale said he felt the nib wall made the room feel a bit tight but once he was in the room, his mind changed and liked how it worked. Shaynna loved their layout but would have preferred to see something more practical at the entry like a sideboard. She also criticised Caro and Kingi for their styling (again!) saying the Asian side table, upholstered chair and metallic cushion didn't work together at all.
Neale loved the nook with desk and the styling on that side of the room (including that cconcrete house by Zakkia) but once he sat at the table, he realised it had been set too high. Darren was a big fan of the black detailing throughout and the huge wardrobe with leather ottoman.
Overall the couple got a lot of praise and ended up in second place for the third week in a row with a score of 27 1/2.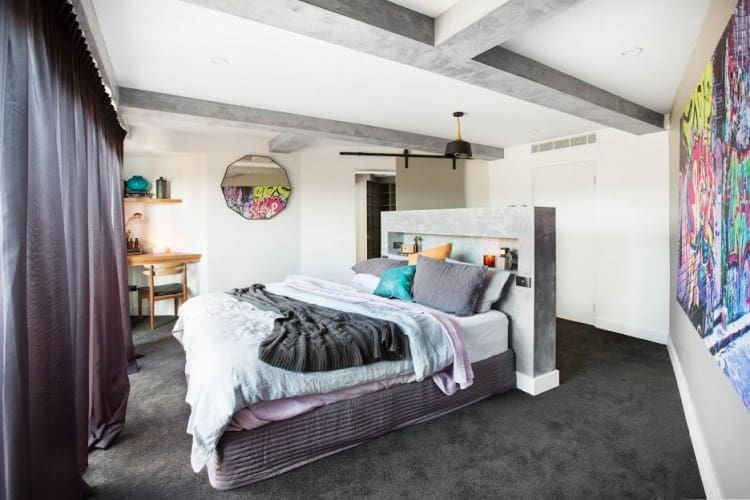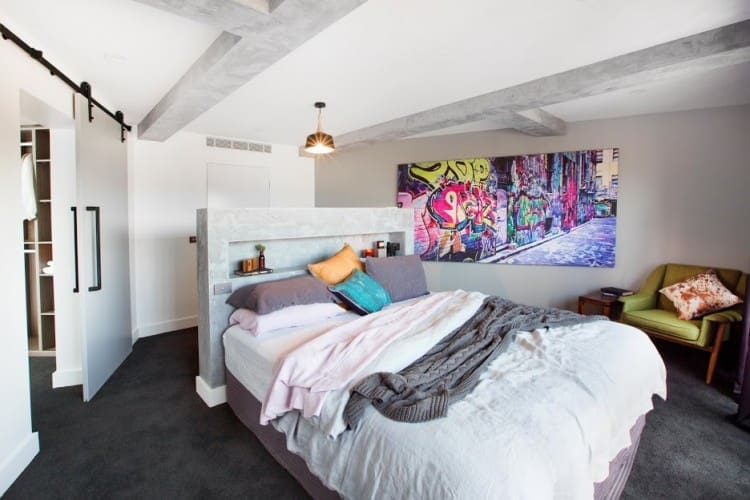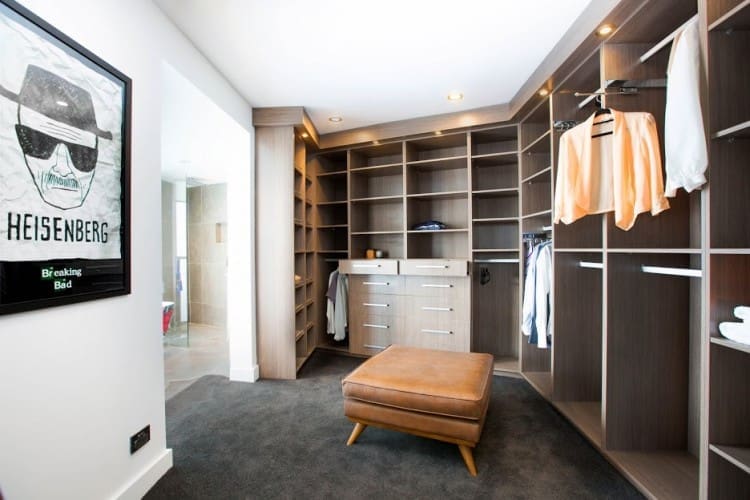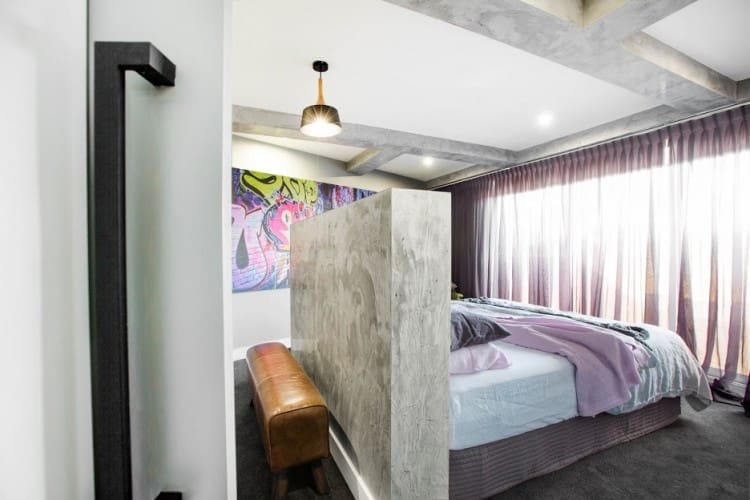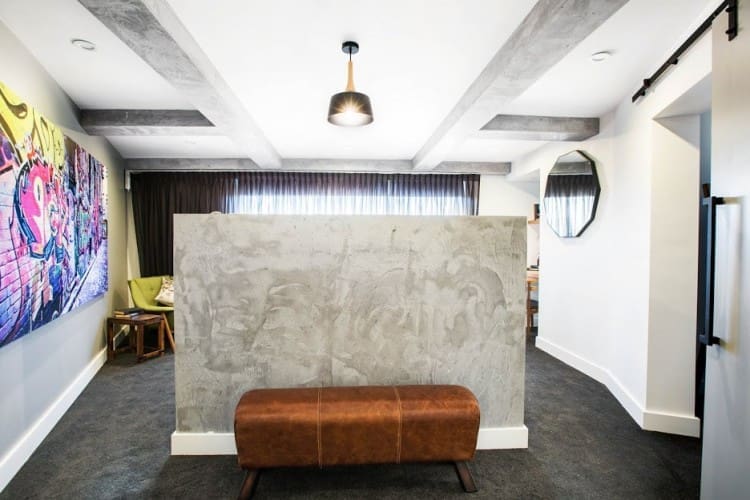 Andy and Whitney
What a shame these guys didn't finish their room this week because we were pretty excited to see how their sculptural timber bed would turn out.
Neale said there was so much unfinished in the room that they were only judging half a room. Darren put it down to bad planning, saying on The Block there's no time to plod along.
Despite the mess and patchy paintwork, the judges did spot some features they loved. Neale said overall the room was a terrific idea but just poorly executed. He thought the styling at the desk area was great, complimenting their choice of mirror, chair and horse.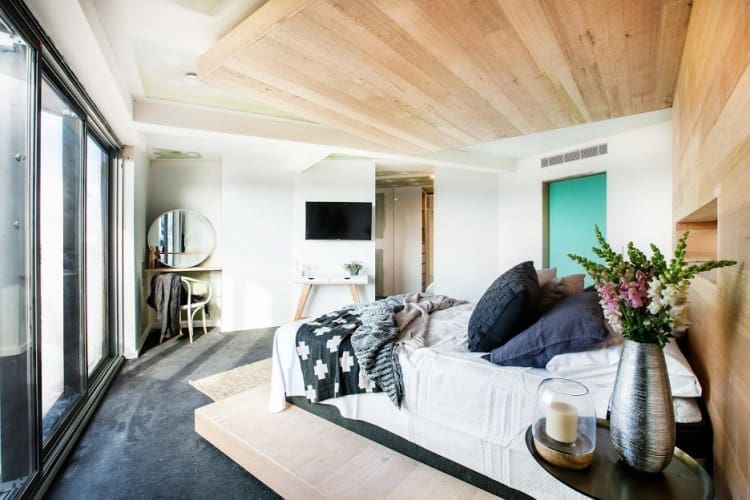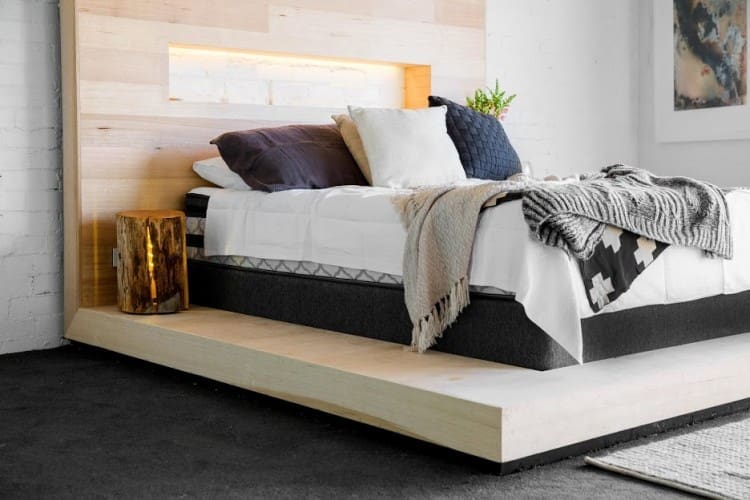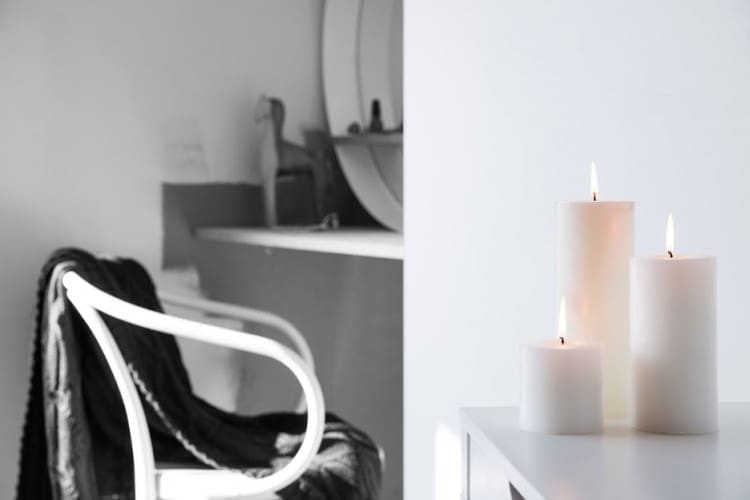 Suzi and Vonni
Shaynna put it so well when she said she loves their guts and style, even though it's not her personal taste but she could see how it will appeal to many others. This moody bedroom was described as a classy 'gentleman's club' and 'very luxury hotel suite'.
Darren loved the fabric weave wallpaper and sculptural artwork above the bed. Neale said the styling on the bedsides with marble and copper candles was beautifully resolved.
The wardrobe also got a lot of praise for its glamour and sophistication, although Shaynna would have like to see more hanging space.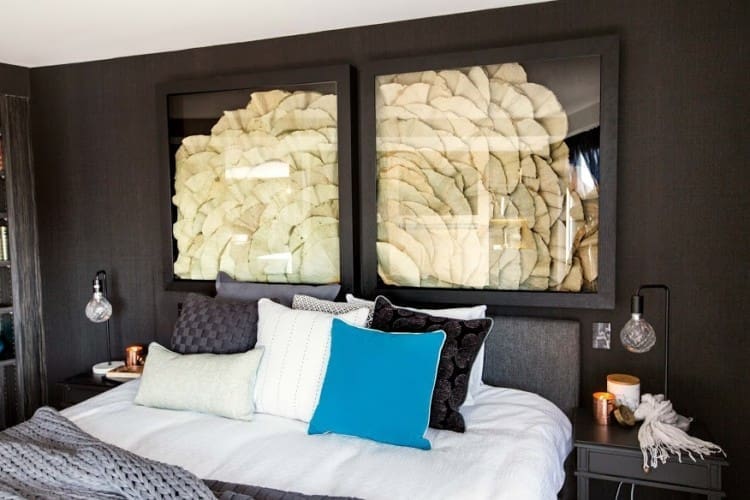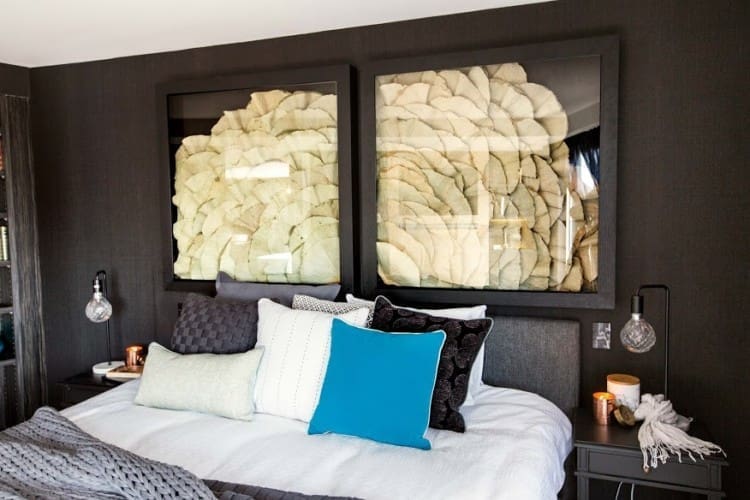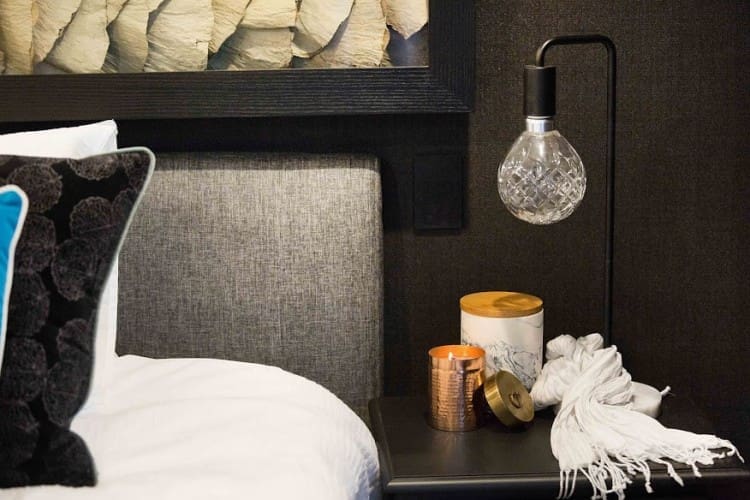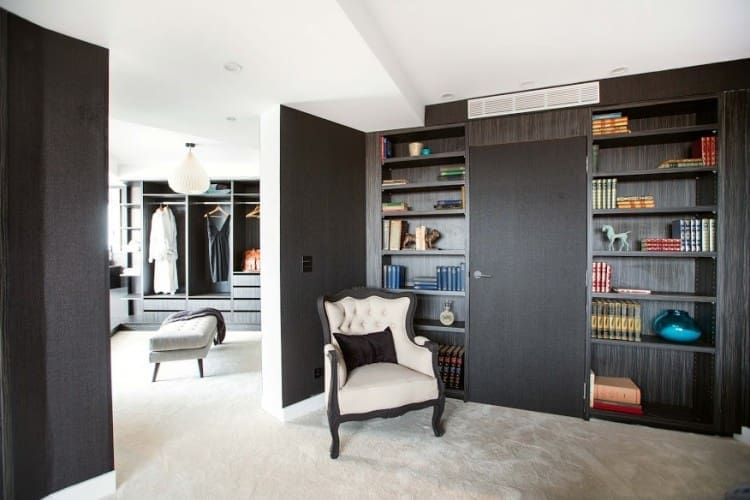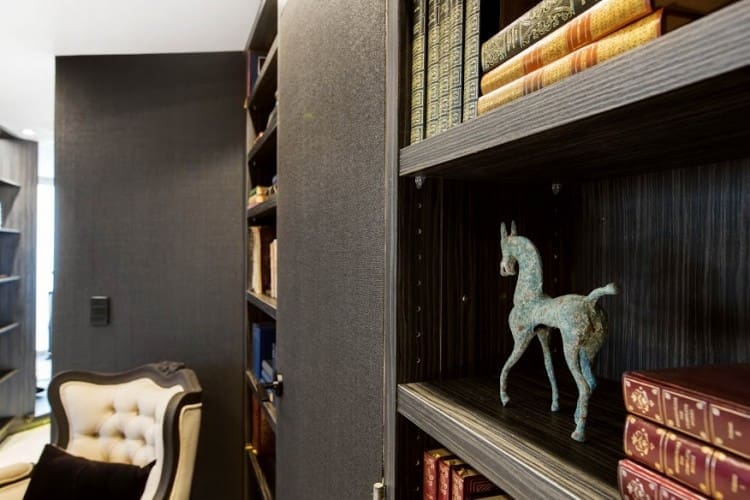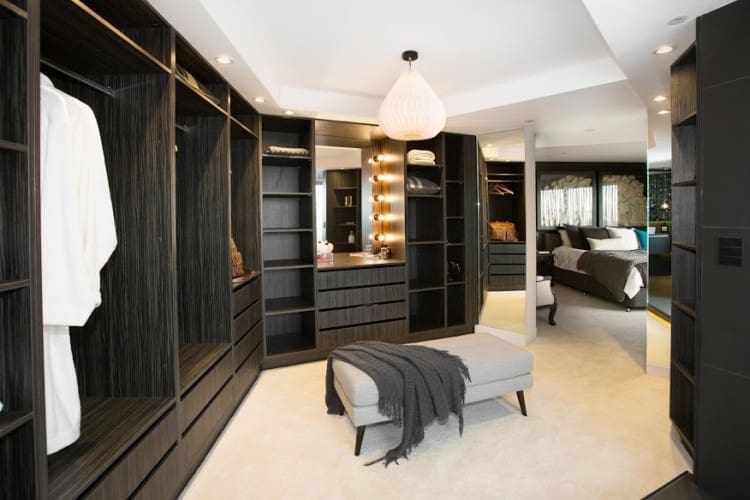 Luke and Ebony
Ebony played to her strength this week and opted for a rich mulberry wall colour which Neale loved, saying the room feels like a grown up version of last week's room and has a sense of glamour. He also liked how subtle colours from the artwork, like exotic green, were used in the accessories.
Unfortunately, Darren and Shaynna weren't fans with Darren saying the room is too angular and Shaynna not liking the mix of styles.
The wardrobe got a thumbs down from all three judges, mainly because it felt disjointed from the bedroom and ensuite and would have worked better in a darker veneer that tied in to the dark cabinetry in the bedroom and black bath in the ensuite.
At least Luke and Ebony didn't finish in last place with a score of 22 out of 30.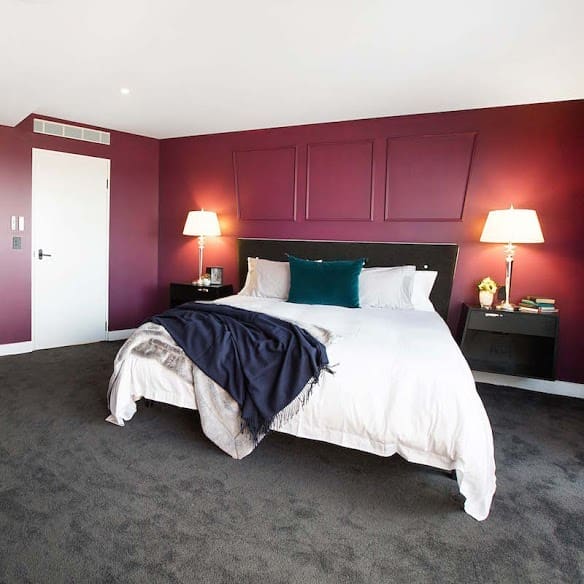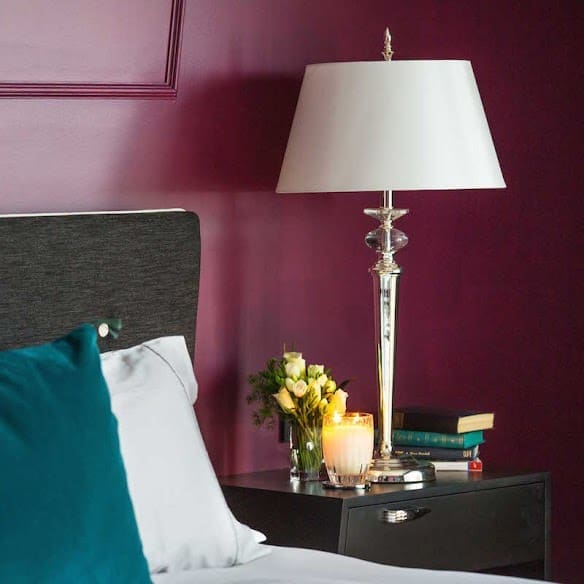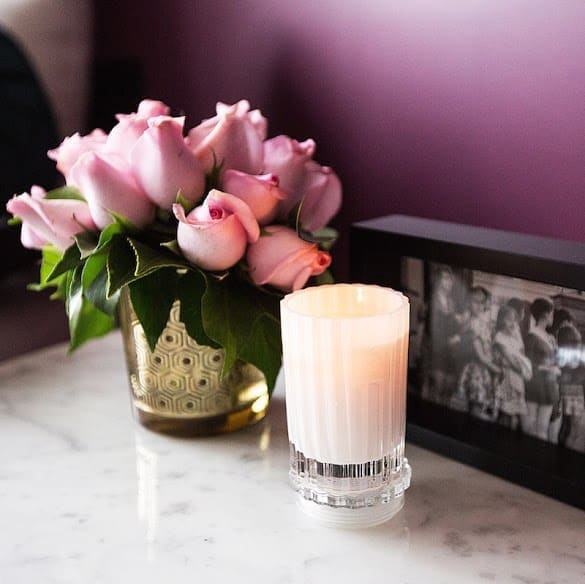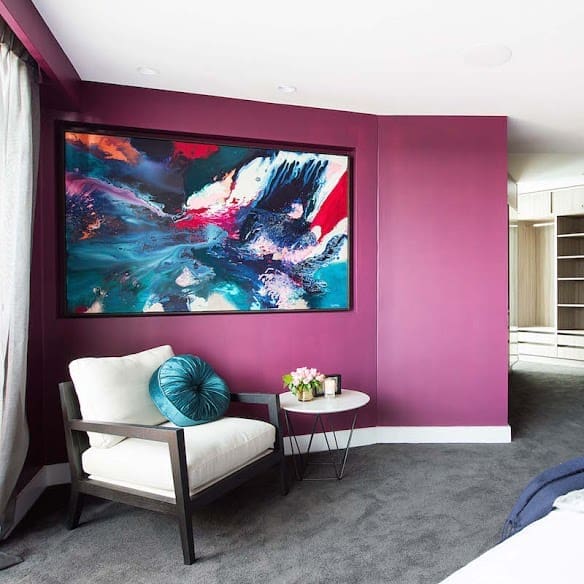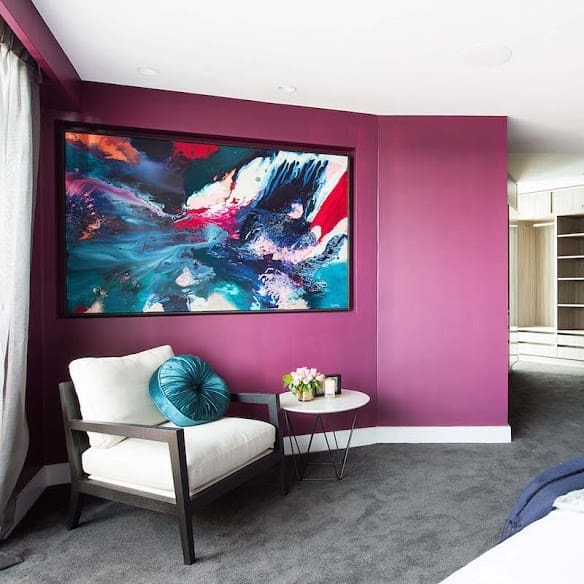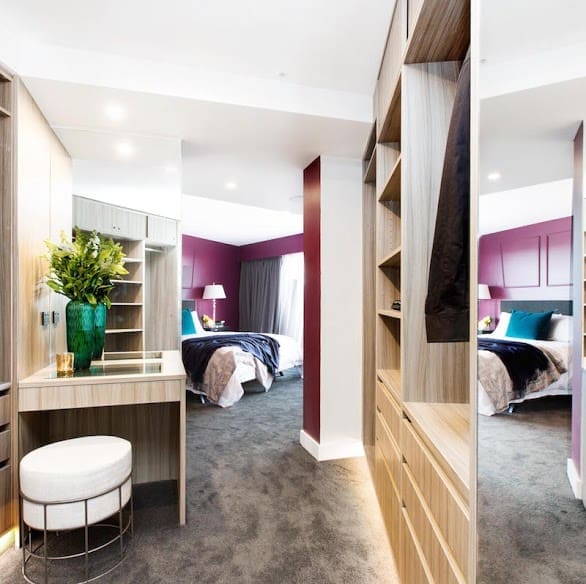 Dean and Shay
There was no 'wow' reaction as the judges walked into Dean and Shay's room this week, with Neale saying it just feels like a 'safe extension of the bedroom they delivered last week' and that 'there's nothing in here that's an evolution'.
While the judges weren't excited by this bedroom, we happen to love the timber feature on the ceiling and how they have played with the angles of the room. It would have been great to see some artwork or something of interest above the bed and for that lovely grey wall colour to be carried around the room.
Do you agree with the judges that this room is too safe and doesn't feel like a penthouse master bedroom?
At least their wardrobe got a better reaction with Darren digging the symmetry, long hanging space and brass hooks which echo their choice of fittings in the bathroom.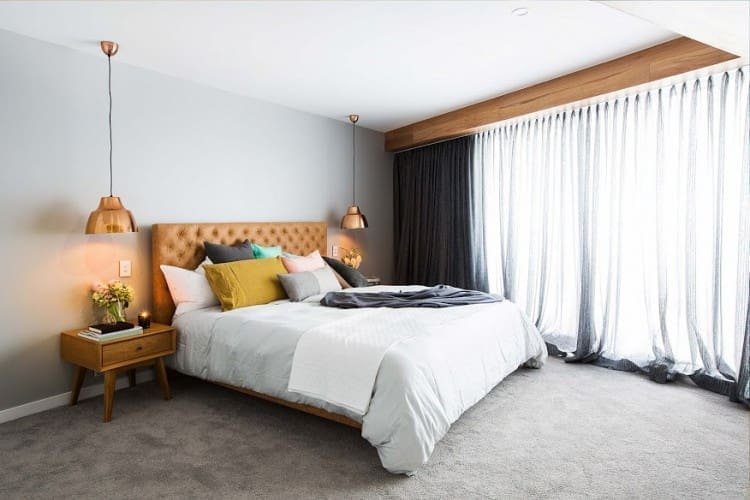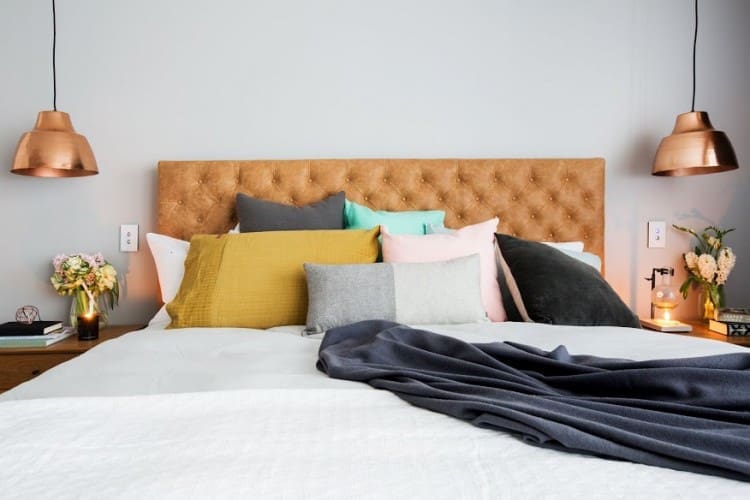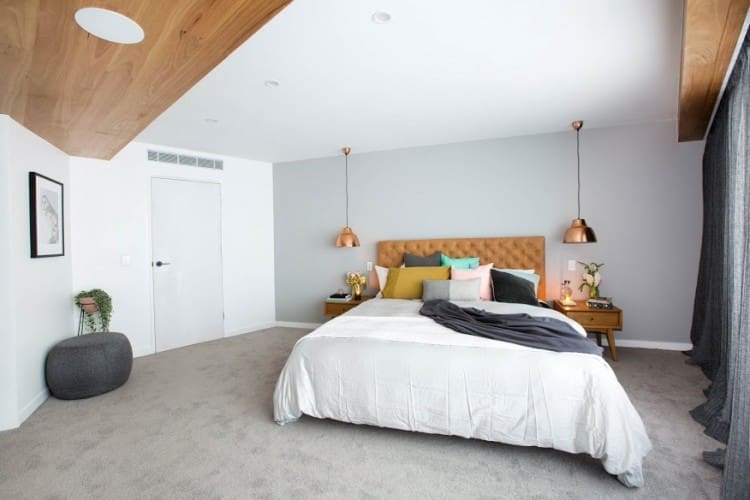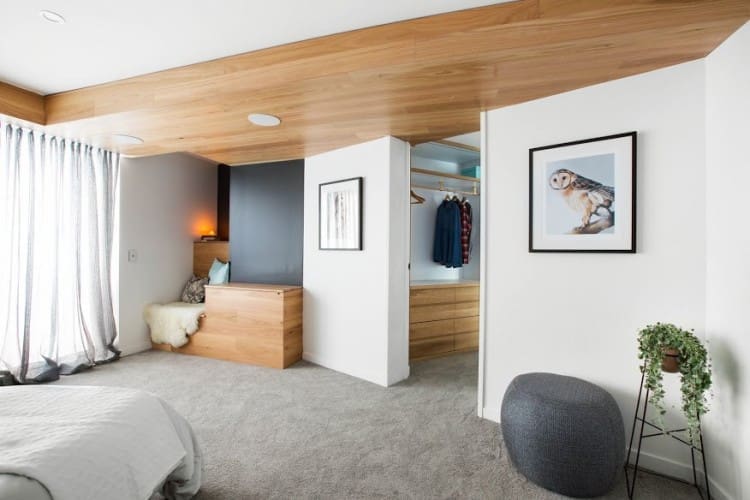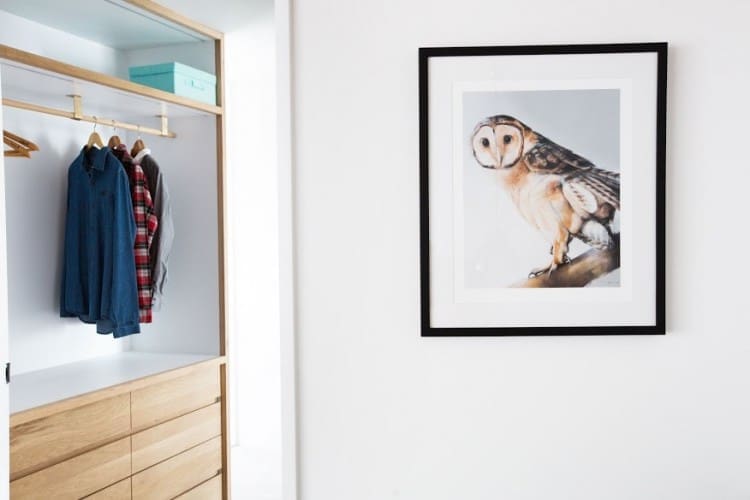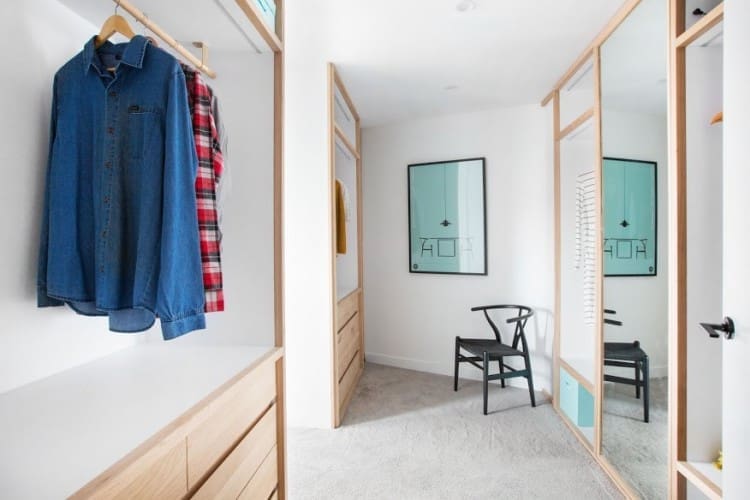 You can find our top product picks, along with loads of other fab decor and furniture, at The Block Shop.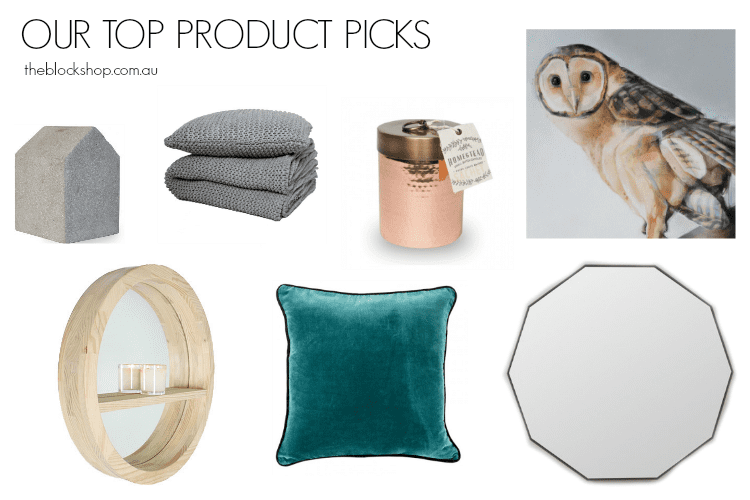 So tell us, what did you love or hate about the bedrooms this week?