The Blockheads were all set to deliver another bedroom and bathroom… annnnd then this happened.
Yep, this week on The Block, the whole thing got shut down due to COVID-19 (remembering the show was filmed in early 2020). Everyone returned home (like to their proper homes, not their Block bedroom homes) and went through lockdown just like the rest of us.
Six weeks later, and they're back! So let's check out what went down when the teams revealed another bedroom and bathroom.
Related article: The Block 2020: Week 4 — Master ensuite reveal
Related article: The Block 2020: Week 3 — Master bedroom reveal
Harry and Tash
After upsetting the other teams by visiting the site during lockdown (especially Daniel from House 3 who may or may not have used a few F words to describe 'Dirty Harry' this week) Harry and Tash weren't in everyone's good books. This week their plan was to deliver a teen boy bedroom with study area, and a bathroom.
It was all positive comments for Team 1's bedroom with the judges stating they'd done well to reference the art deco period for their 1920s home.
They liked the design of the bathroom too, especially the terrazzo tiles, however Darren noticed the wall was out of plumb around 40mm and was crooked. That might not sound like a big deal but in reality, it's a HUGE deal and may mean they have to pull out the bathroom and start again — eep!
Despite the bathroom wall being out, we thought these were two of the best rooms they've delivered yet. The bathroom felt a lot more contemporary than their brief but the terrazzo references the other bathrooms they've done and it's sure to appeal to buyers.
Score: 28.5 / 30 (4th place)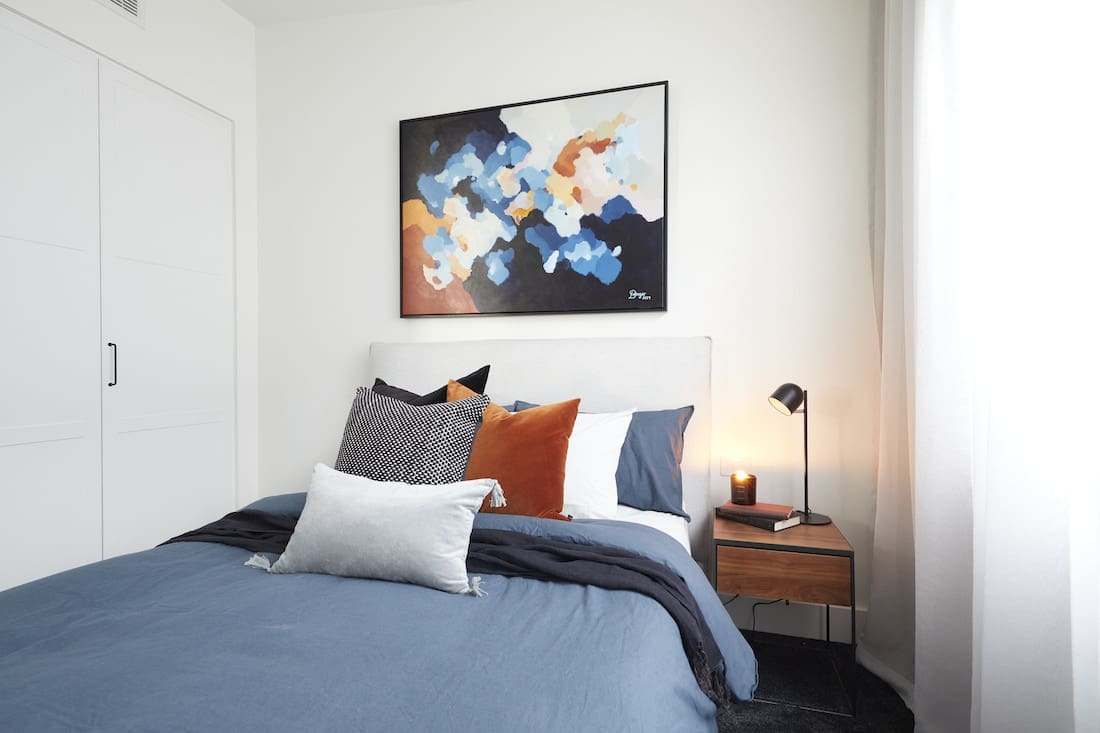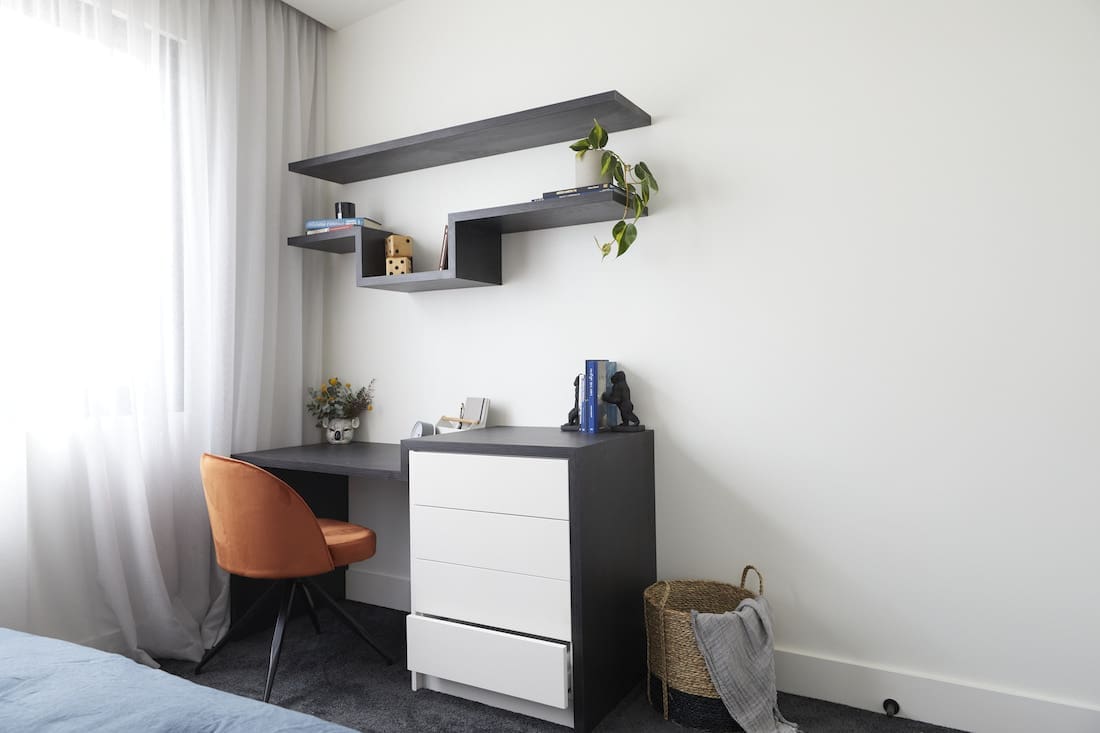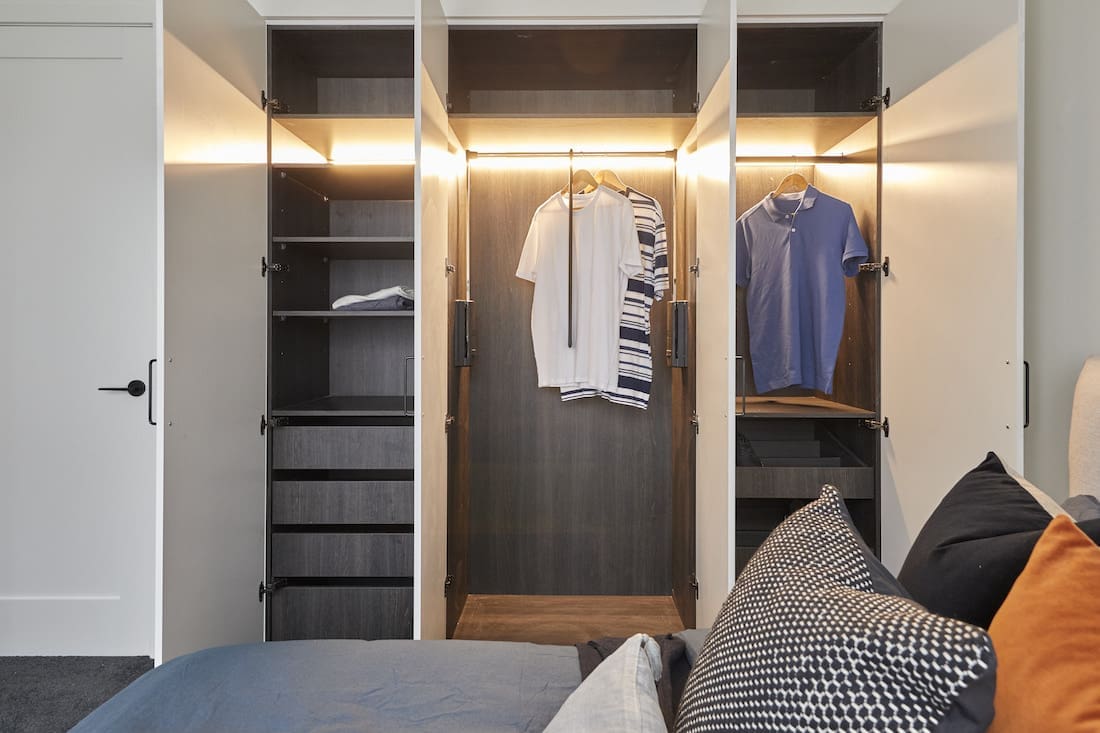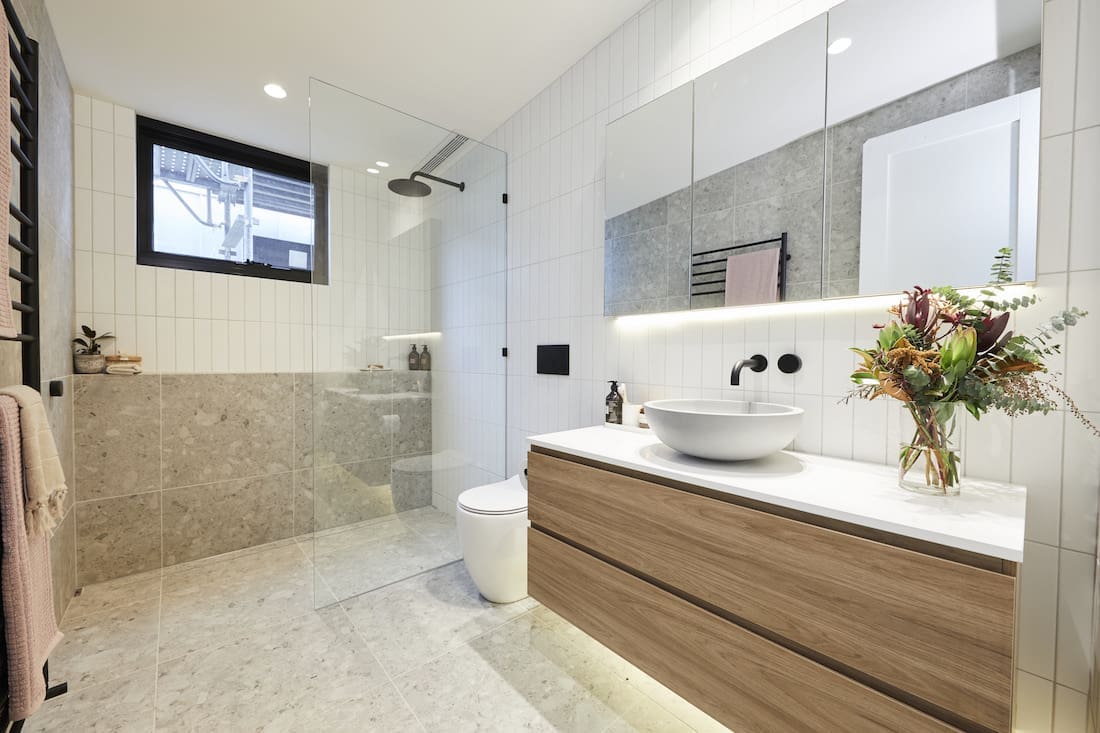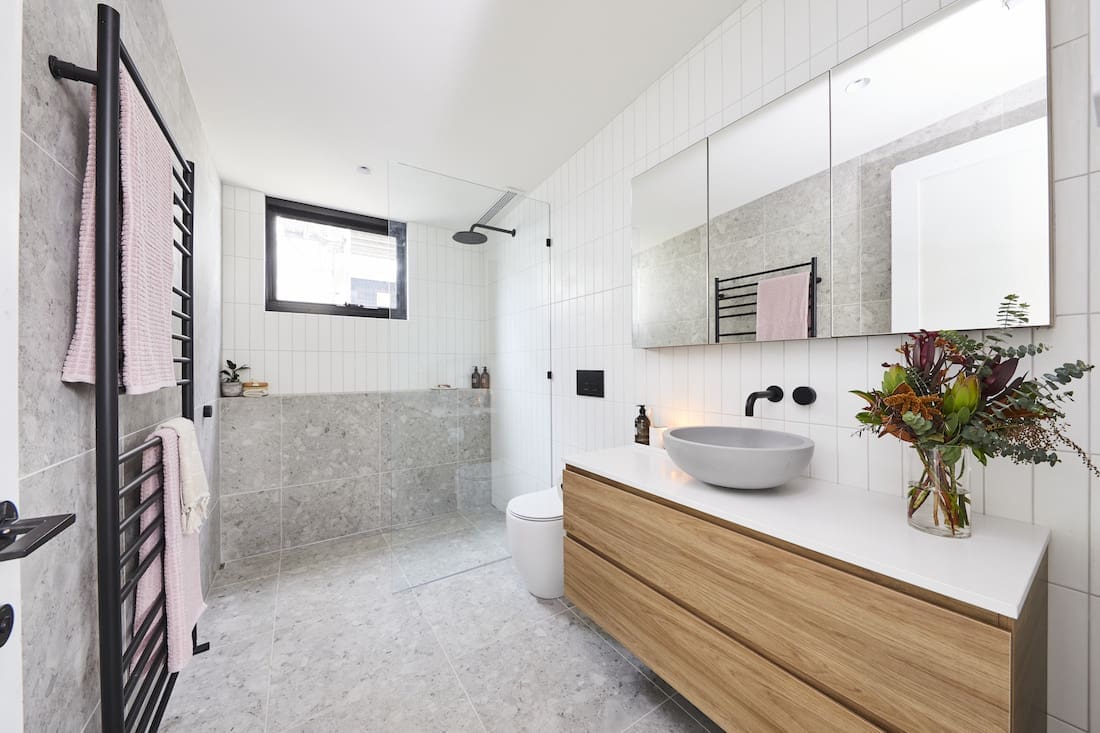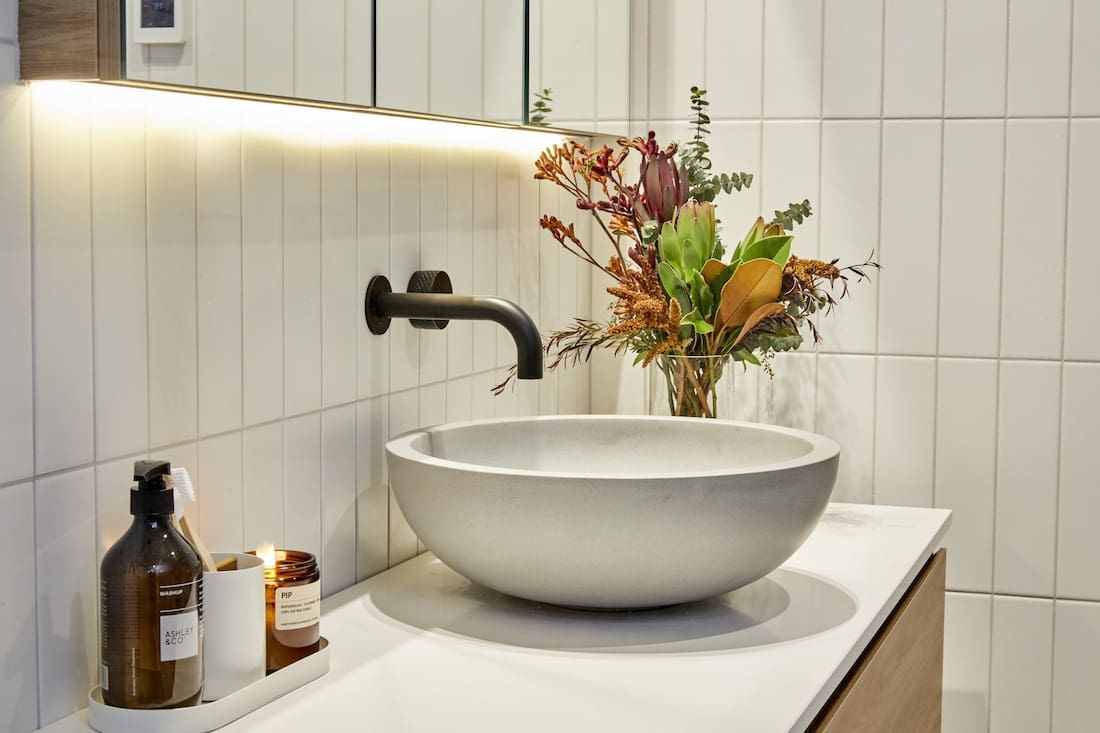 George and Sarah
Taking on a huge room this week, it was high praise all round for George and Sarah, and not just from the judges. Foreman Dan went as far to say George is a new man post-iso and that before lockdown, he was lazy. Ouch! If that isn't a backhanded compliment, we don't know what is.
The judges loved everything about Sarah and George's bedroom. Loads of storage, the huge and beautiful ceiling, along with the Grafico wallpaper mural, it was big ticks all round.
There wasn't much to criticise in the bathroom either. The tile choice was bang on and the only negative was the position of the tap in the shower. An excellent week for Team 2.
Our favourite features this week were that arch bedhead and double vanity. These guys played with shaped and texture to create interest (rather than go crazy with colour as some couples) and overall we think it's a strategy that will see them do well at auction!
Score: 29 / 30 (joint 2nd place)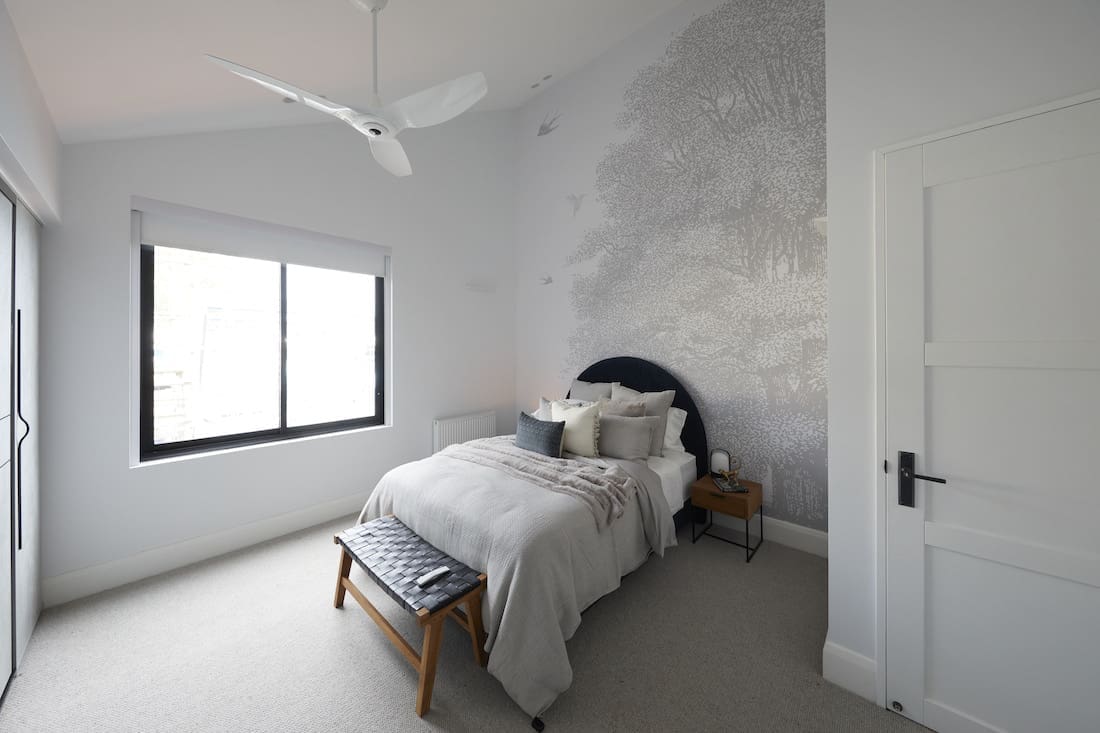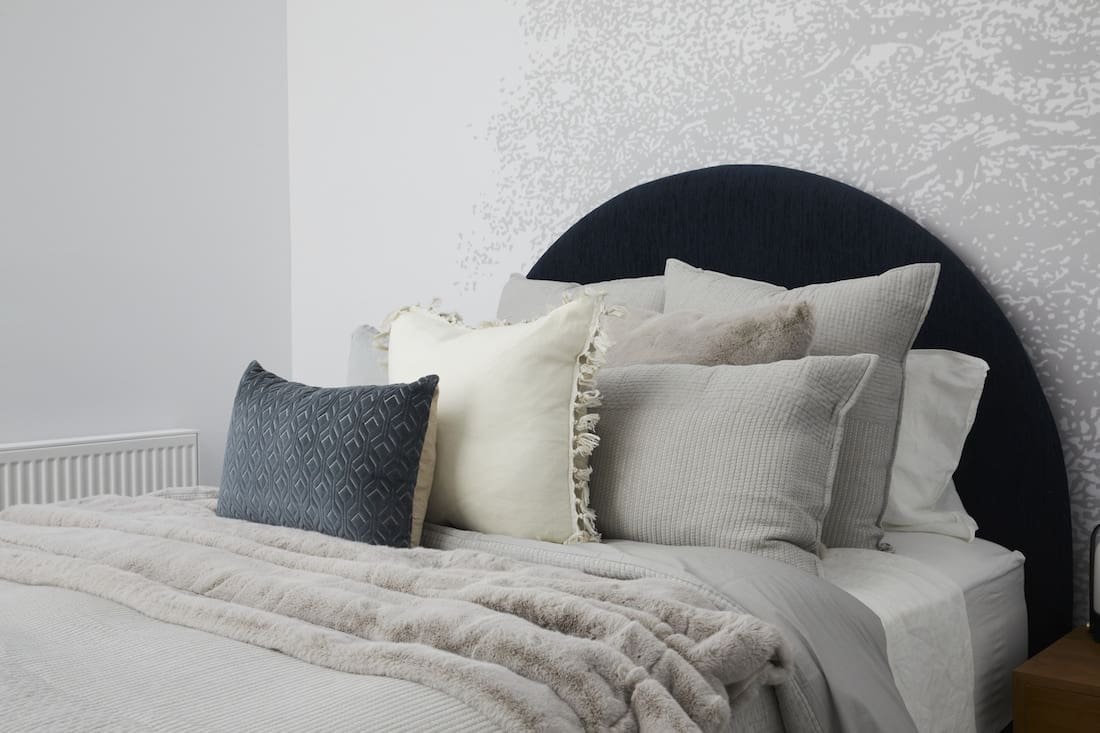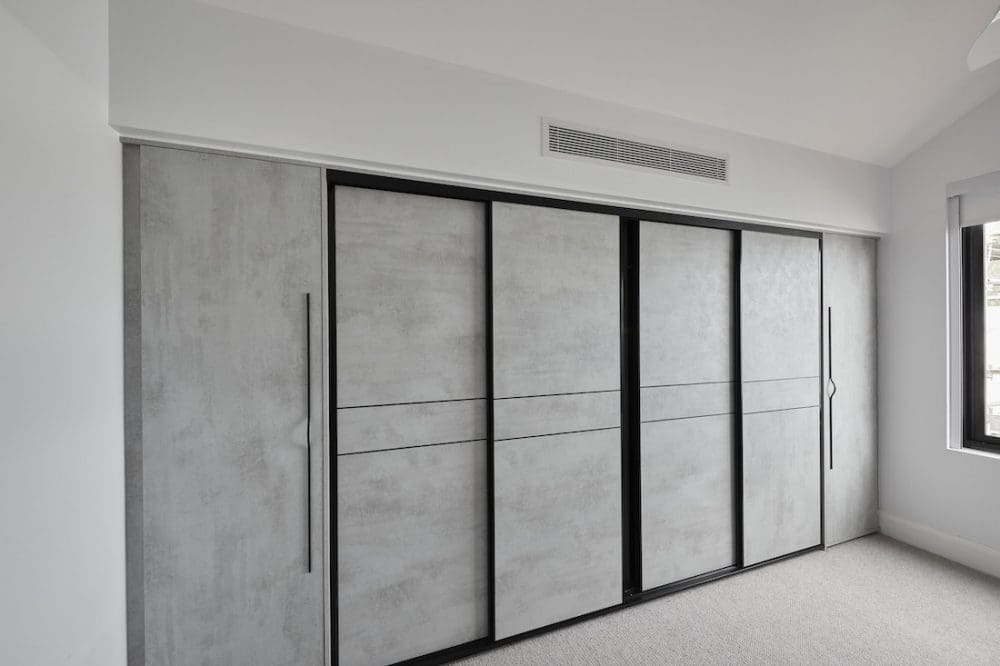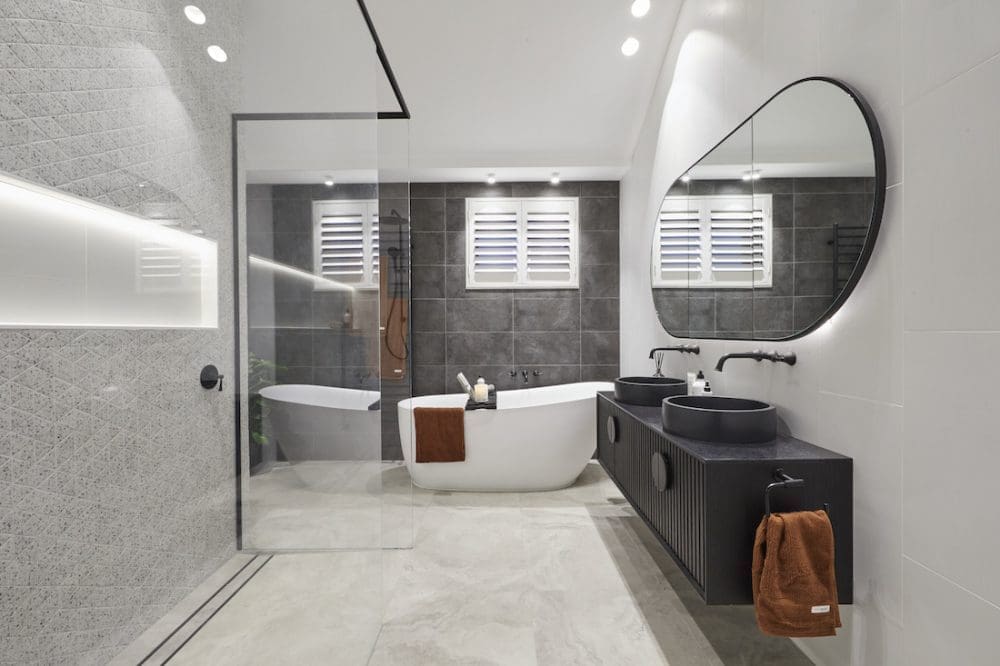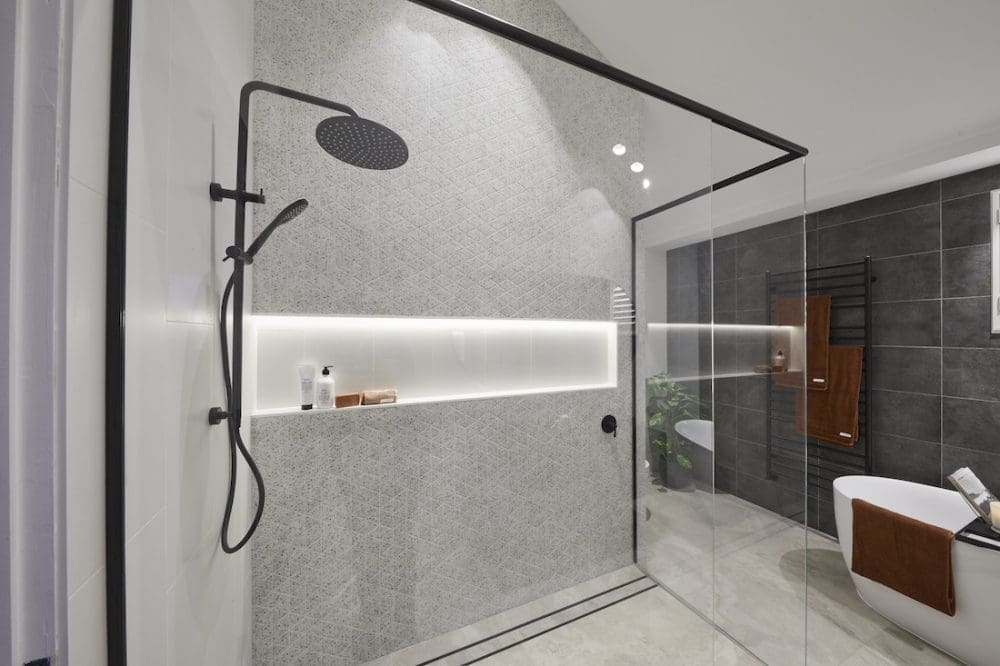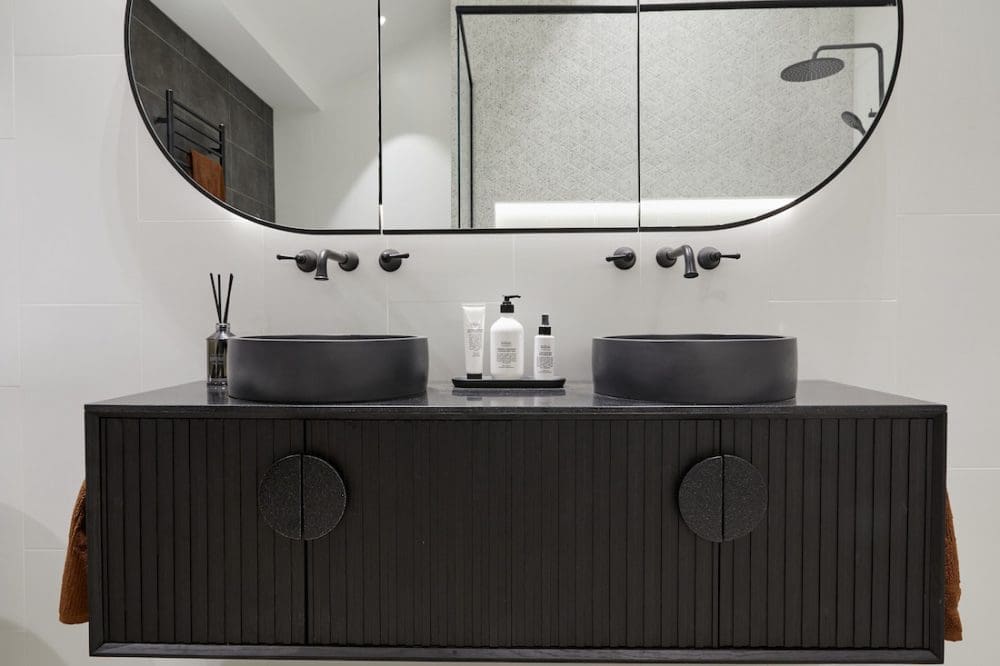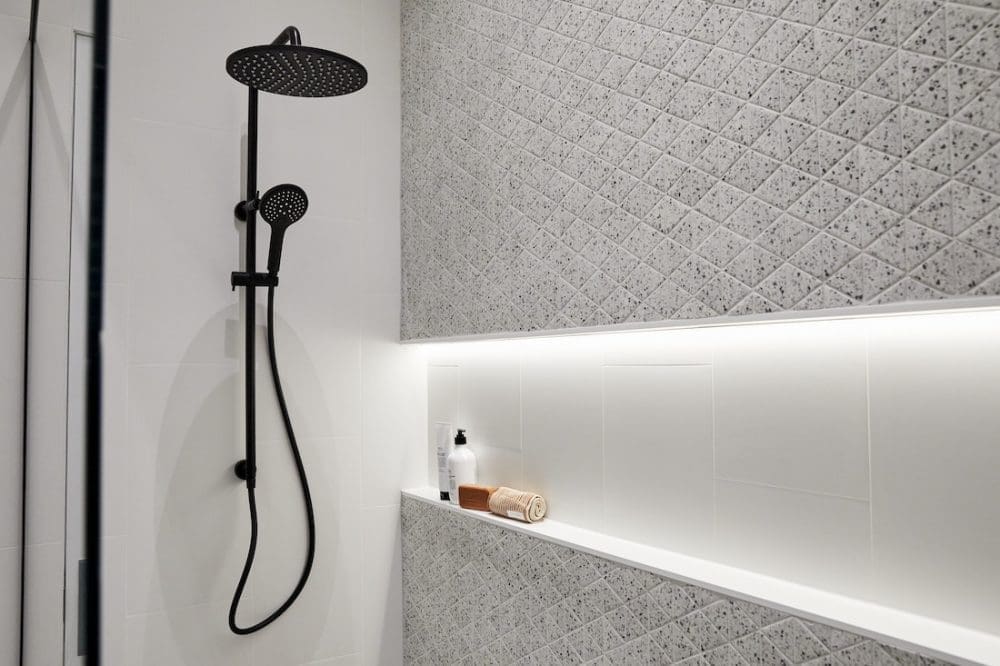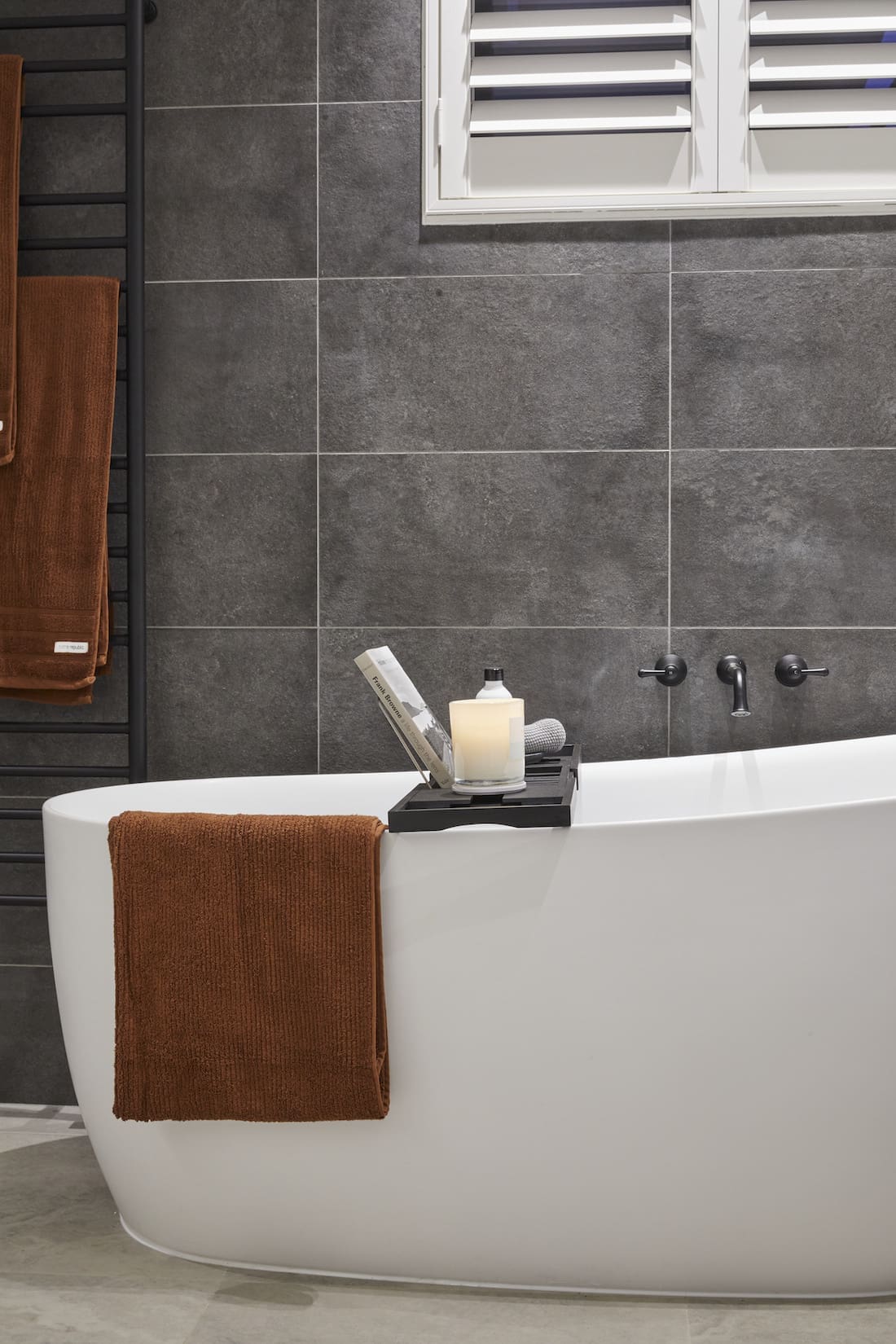 Daniel and Jade
After changing their floorplan (and keeping it on the down low) Daniel and Jade took on the mammoth task of delivering three rooms this week. Two bedrooms (one boy, one girl) and a neutral bathroom.
The judges loved that Daniel and Jade delivered two bedrooms and that each was designed and decorated specifically for a boy and a girl. The styling (something Jade is very proud of and takes very seriously) was given the tick of approval from Shaynna.
And then there was the bathroom. While we were NOT fans of last week's master ensuite from these guys, this week it was Darren who wasn't keen. He didn't like anything in their bathroom (ouch).
So while the bedrooms were judged as being near perfect, the bathroom let them down, putting them in 5th place for the second week in a row.
Score: 25.5 / 30 (5th place)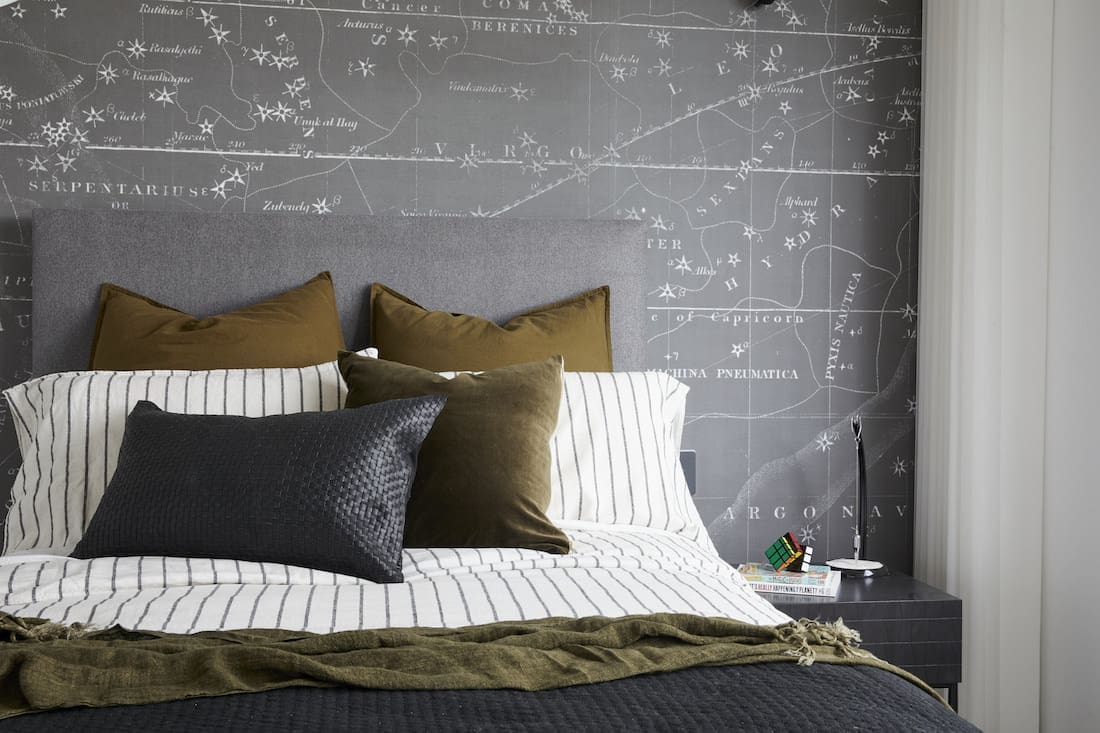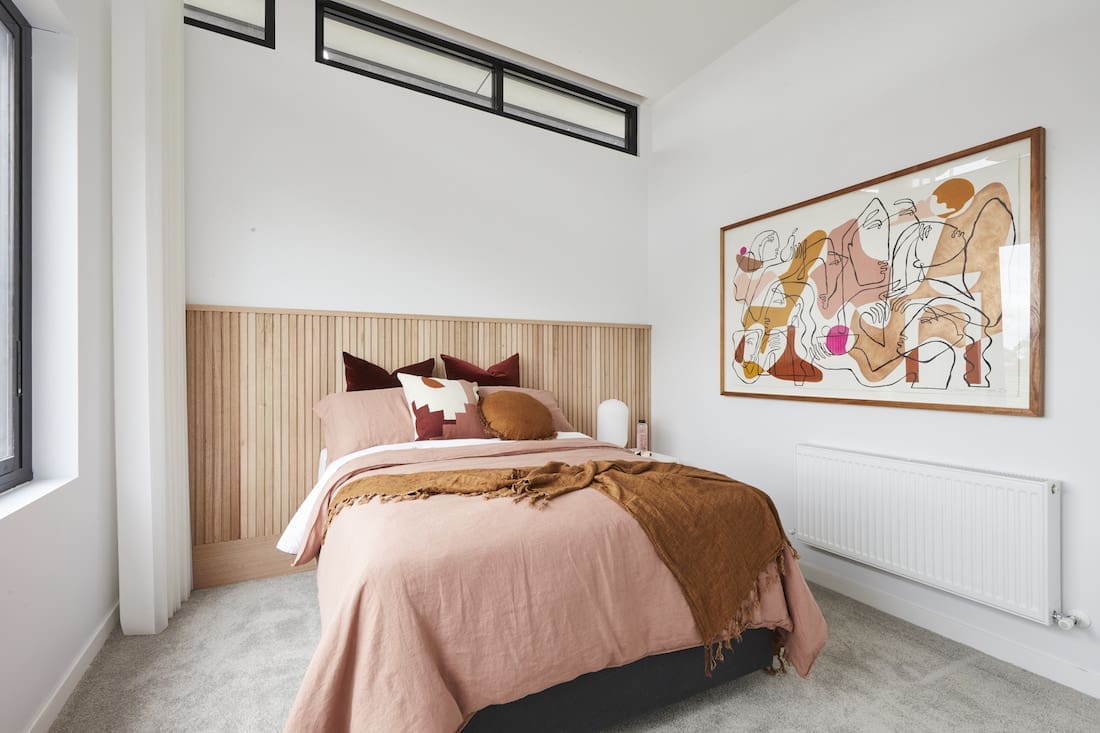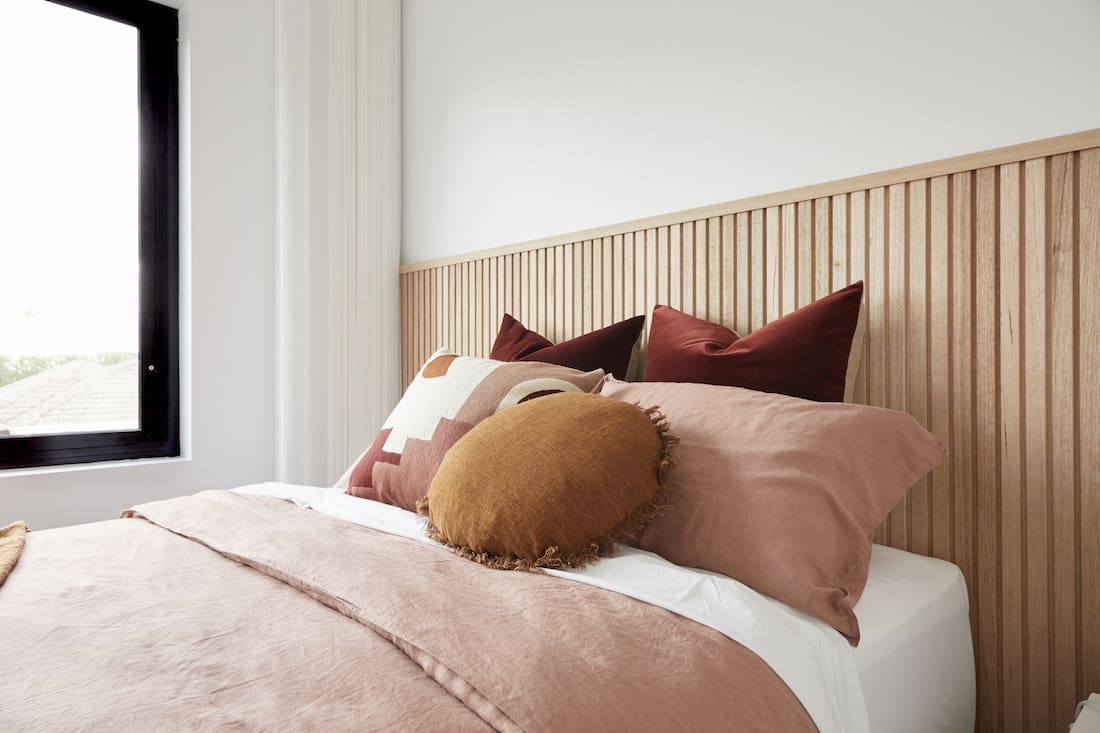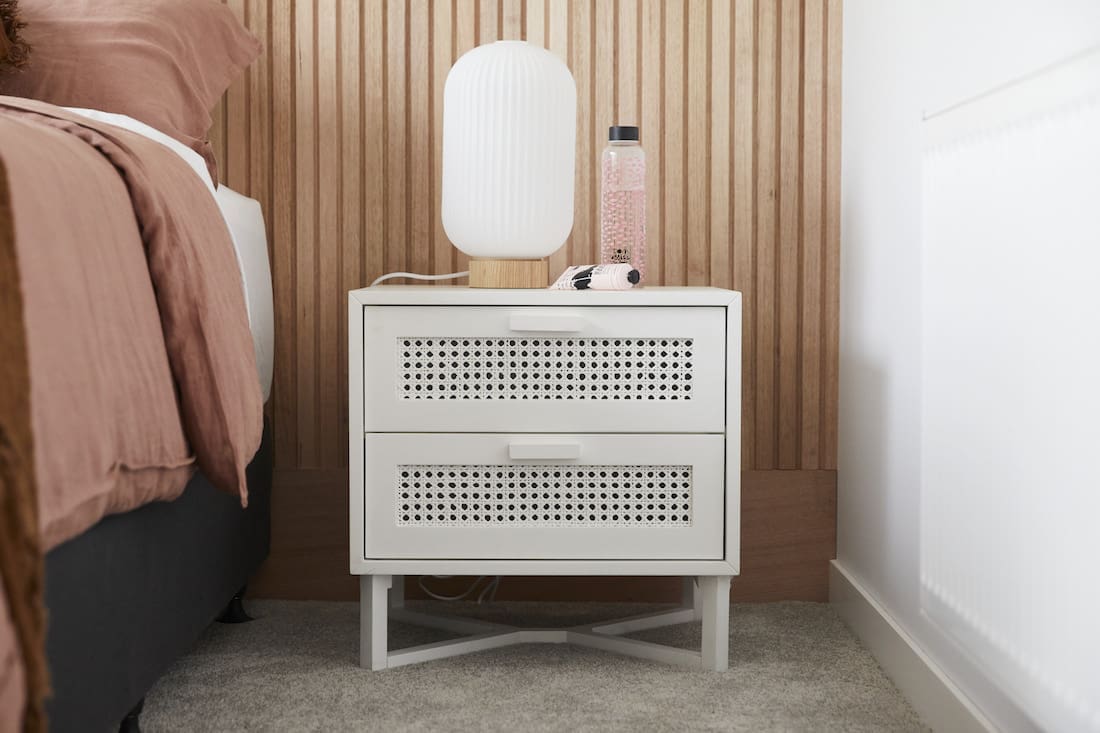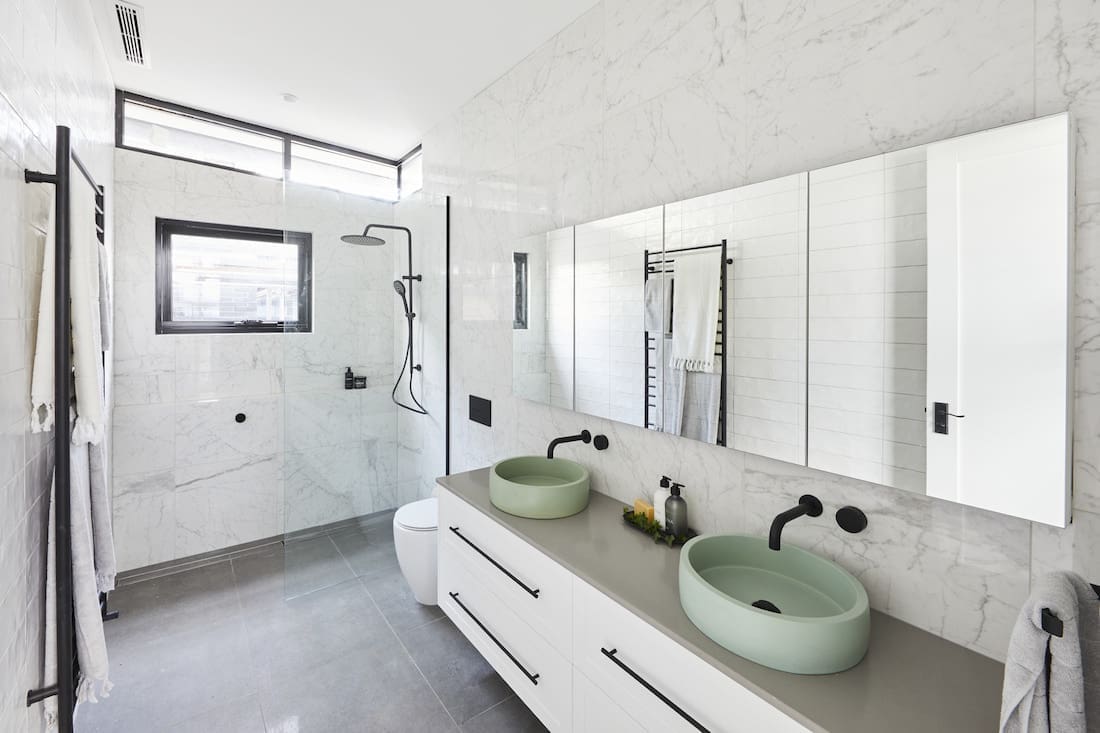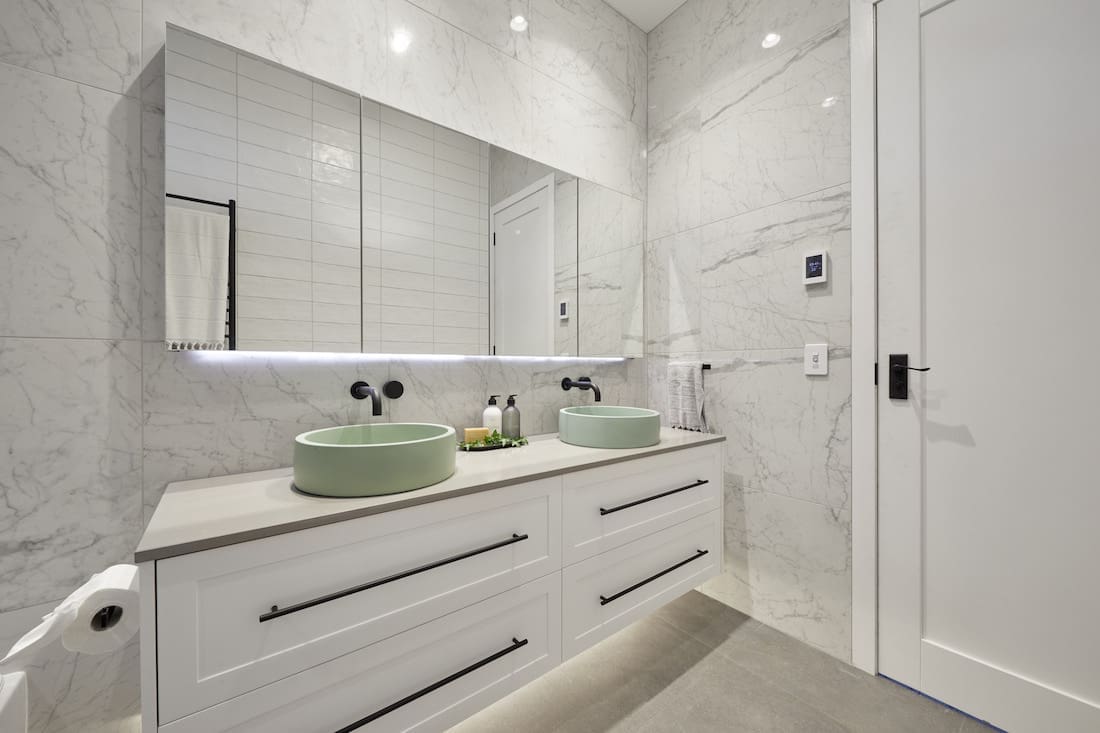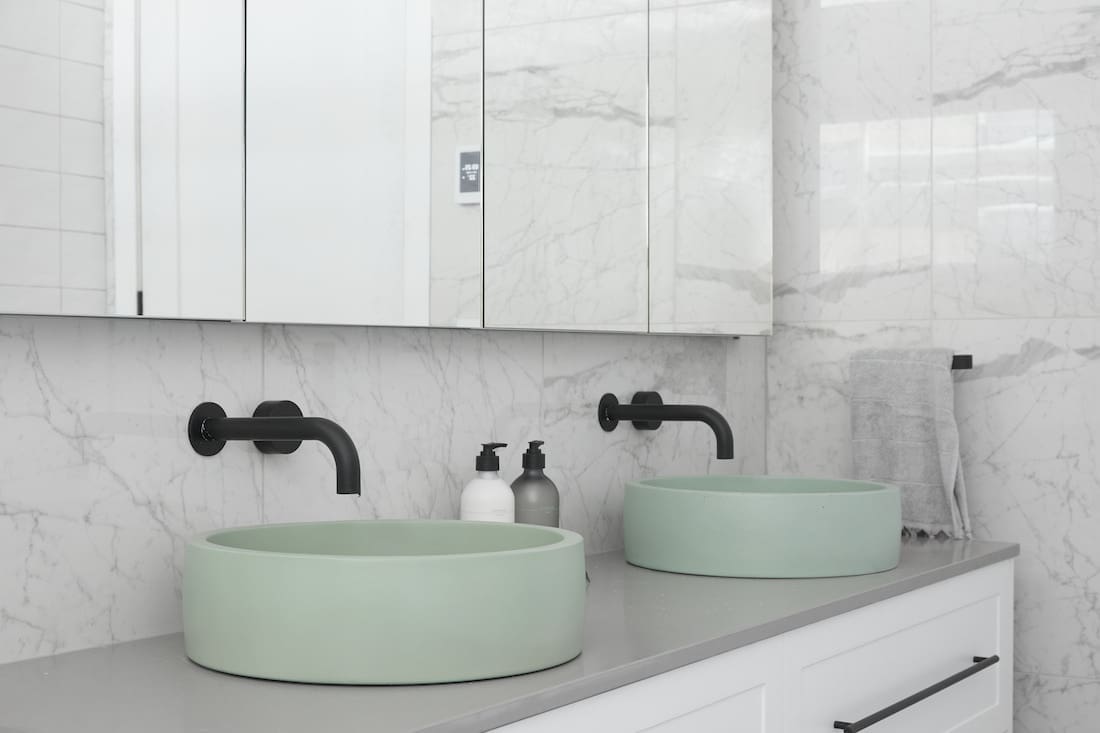 Luke and Jasmin
Deciding on a kids bedroom with built-in bunk beds and a large family bathroom, Luke and Jasmin found their budget was a little tight this week. So they called in some help by pulling the hipagers lever. Each team can only use it once during their time on The Block, and it brings in extra tradies to help finish their reno that week.
And boy did it pay off for these guys! Not only did they take out top spot, they did it with a perfect score.
Highlights in their children's bedroom was the beautiful wallpaper, hanging chair (every kids dream, but perhaps not for the parents!) and the bunk beds. The judges described it as whimsical and gorgeous and we totally agreed. 'Aww this is GORGEOUS!', we said when we saw this gorgeous space.
Their bathroom was also praised with perfect execution with the judges particularly loving the use of terrazzo and subway tiles. Definitely the best of the week and deserving of that perfect score.
Score: 30 / 30 (1st place)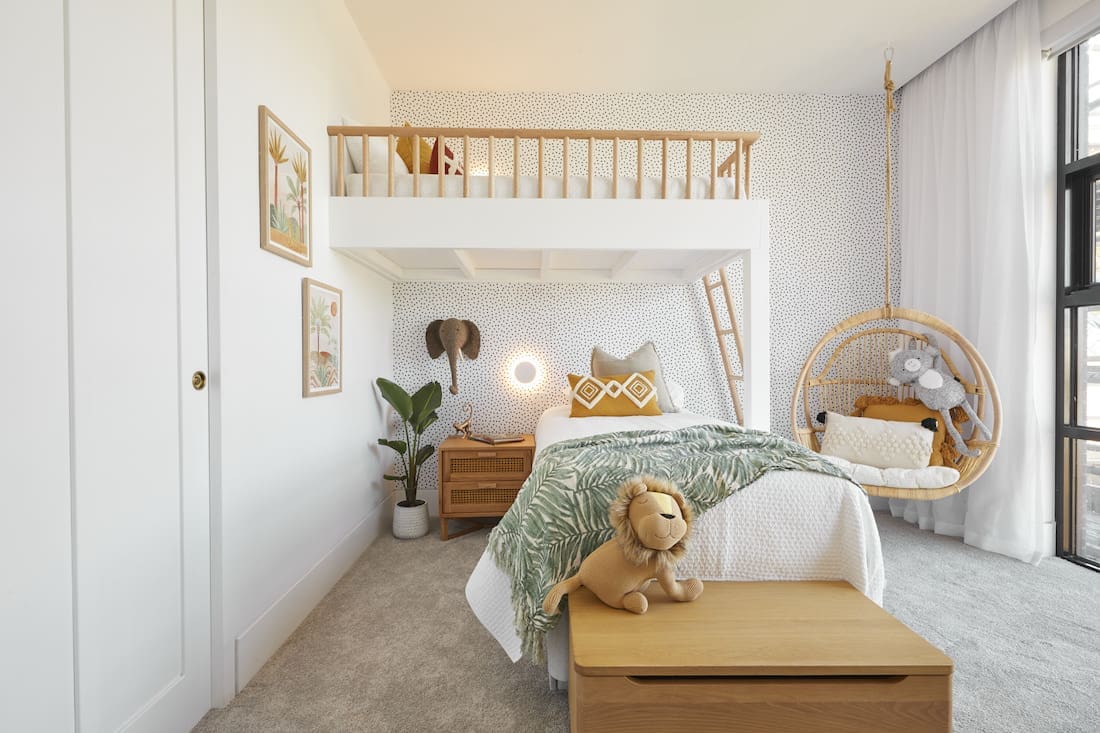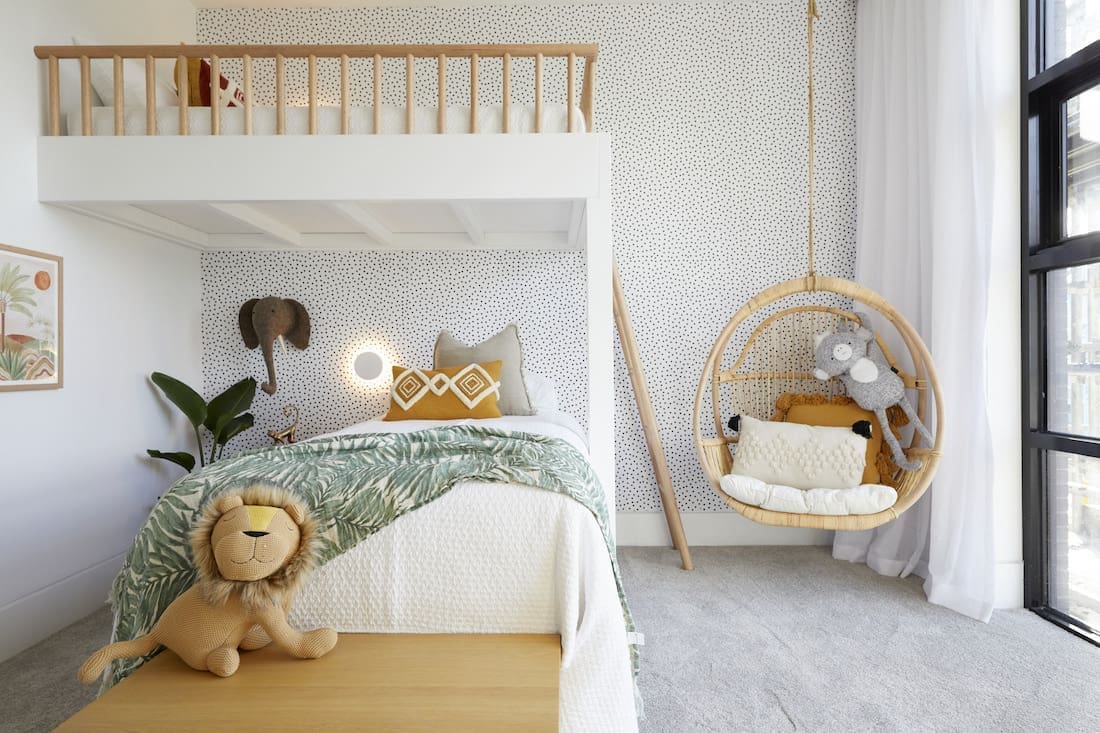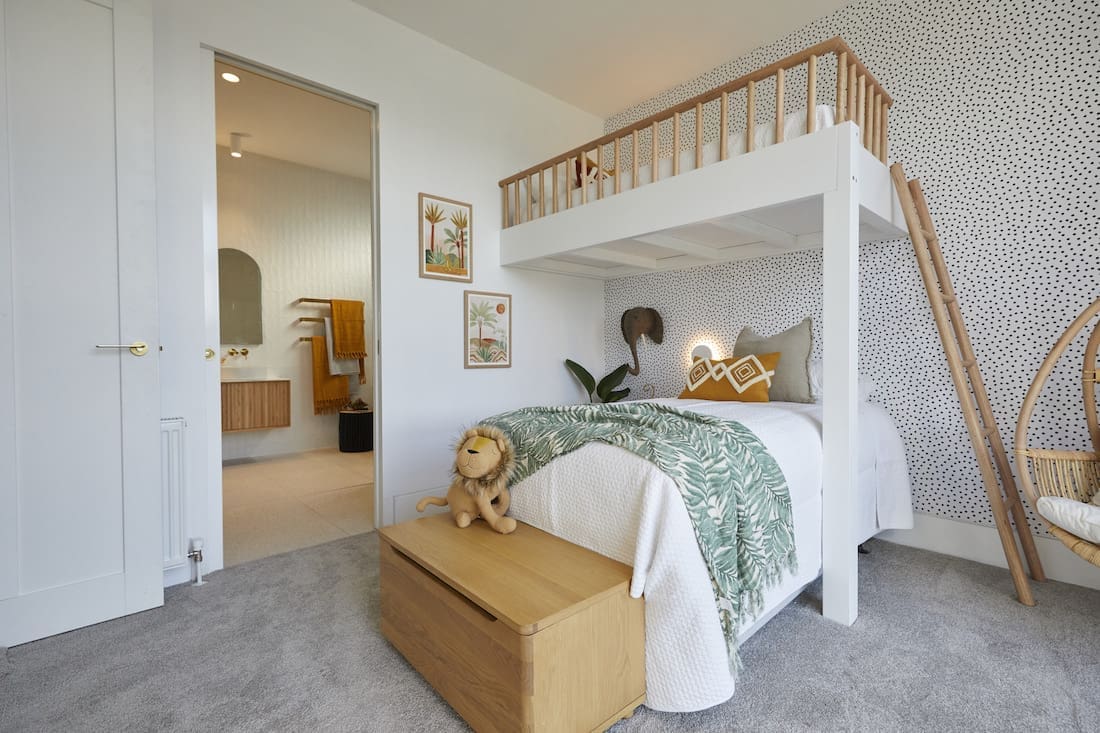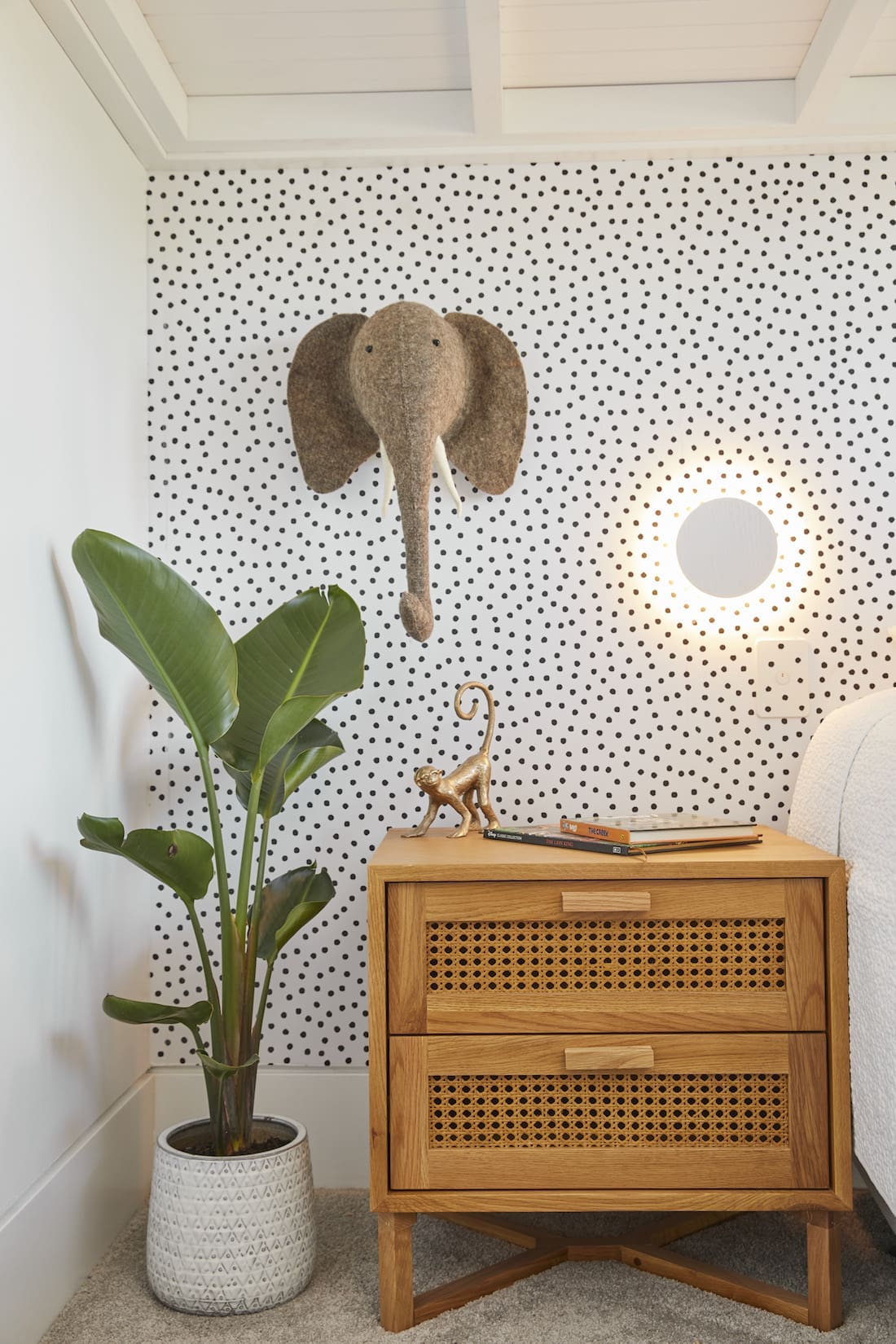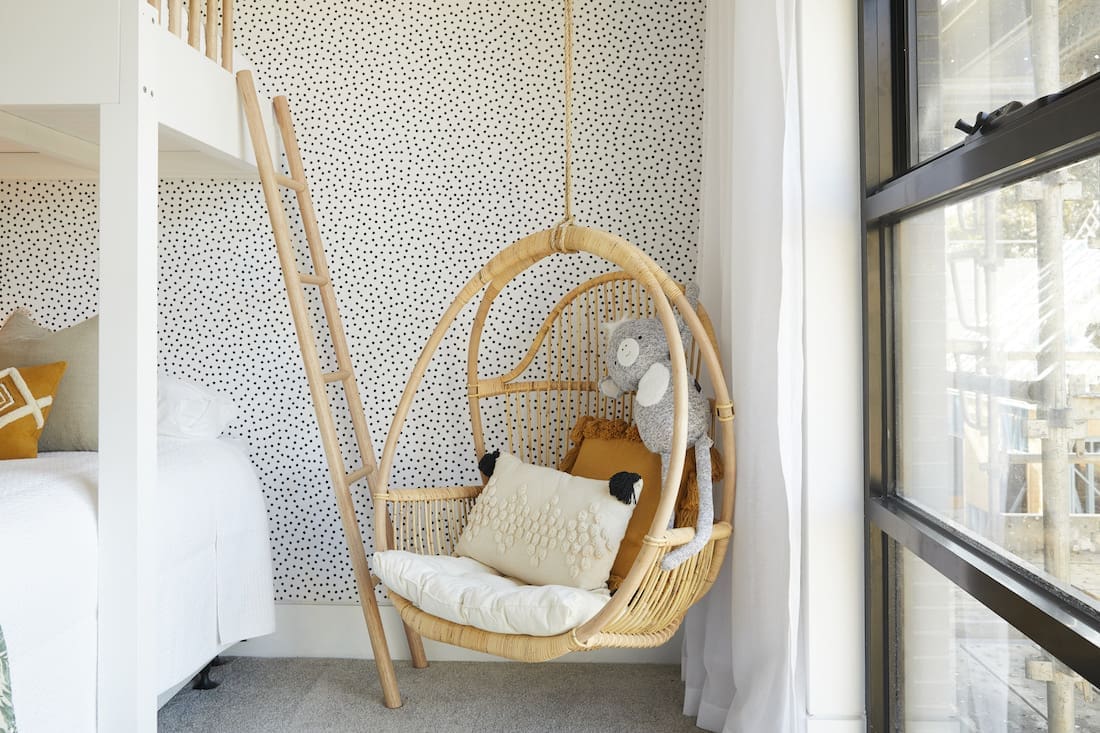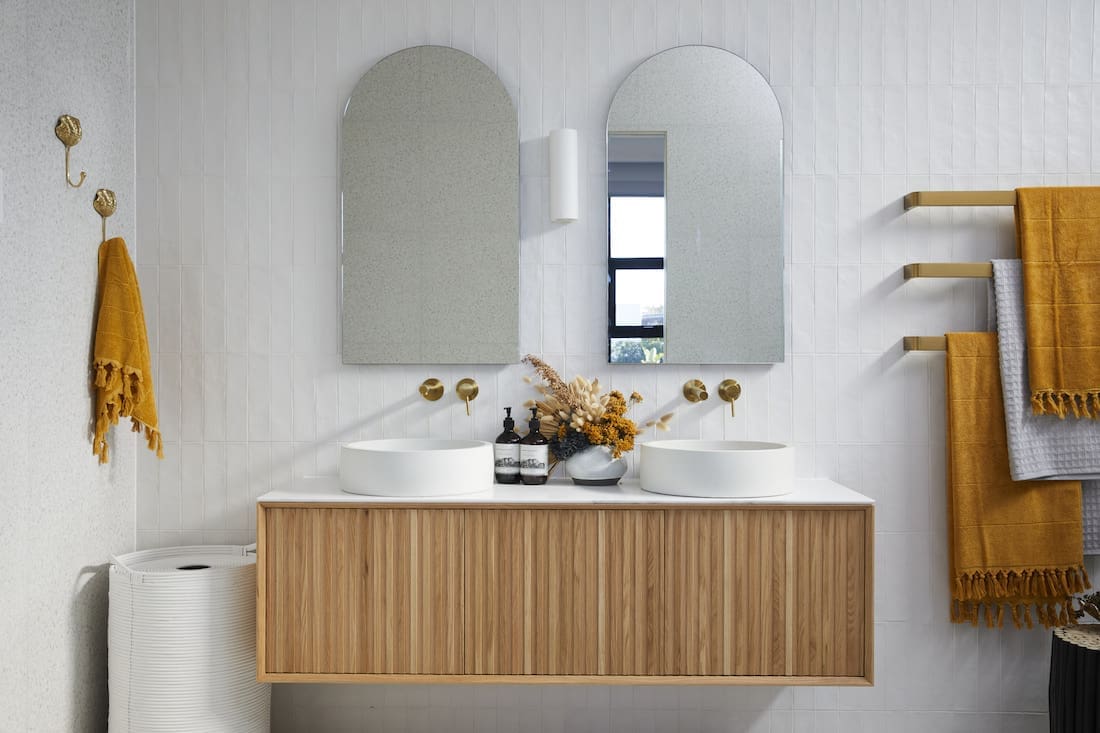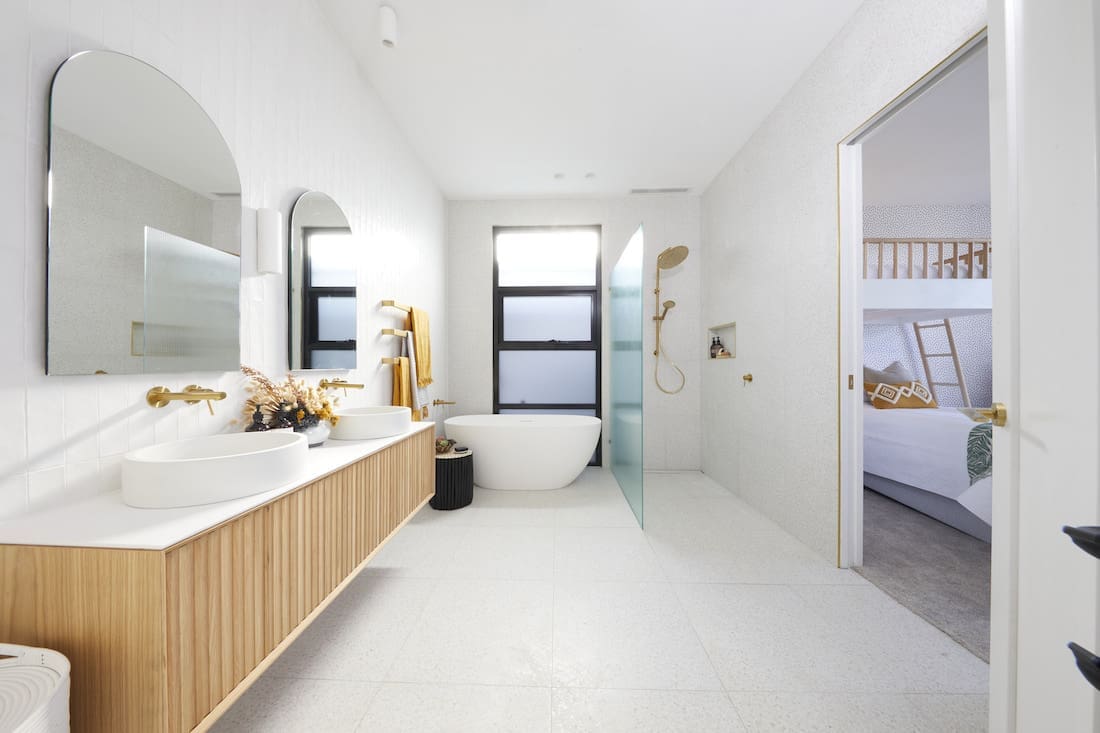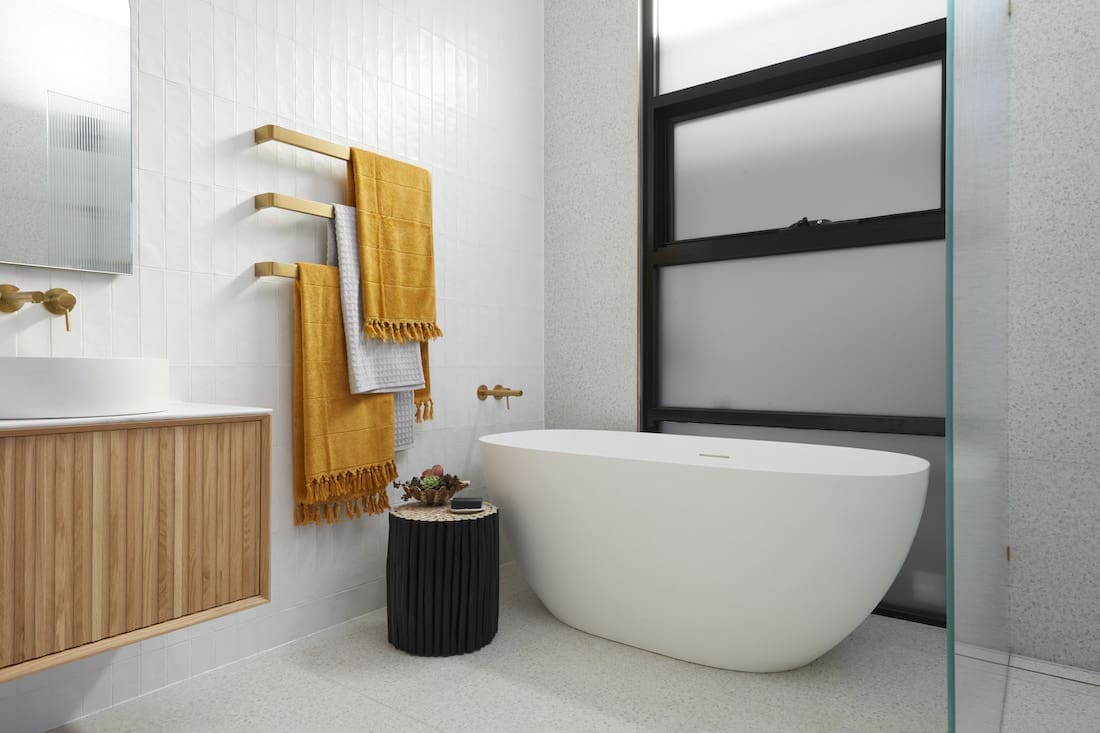 Jimmy and Tam
The risk takers continued their trend of… well… taking risks. This time in their bathroom paint choice in bold (like, really bold) peach. Shaynna questioned whether it might be polarising for potential buyers and went as far as to call it the Donald Trump of bathrooms (lol, but also, burn!).
Jimmy and Tam's awkwardly shaped upstairs bedroom may have stumped some people but these guys just made it look easy. The study space work bench that overlooks the back yard was a stroke of genius. They yet again used Grafico wallpaper to make a big statement and it really paid off for them.
We loved the joinery in their bedroom and the way they solved the awkward room shape. The bathroom also got big ticks from us, because even though the peach paint wasn't our jam, repainting is one of the easiest reno jobs you can do.
These guys continue to push the boundaries and are taking their 1950s brief very seriously.
Score: 29 / 30 (joint 2nd place)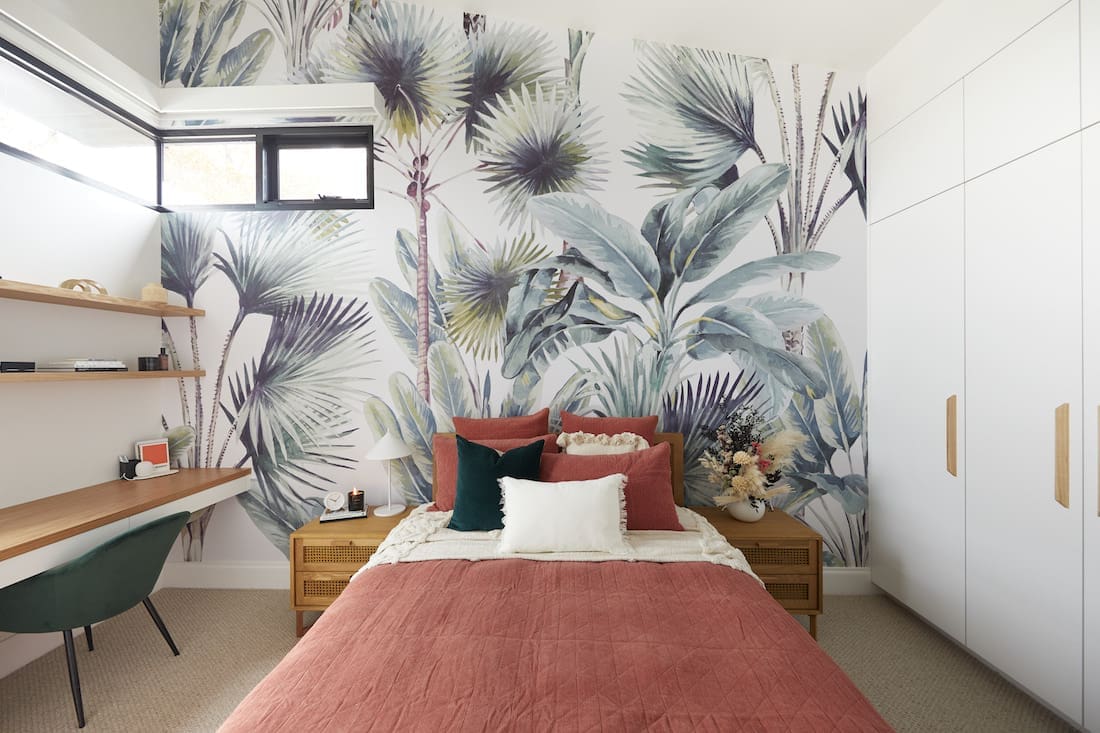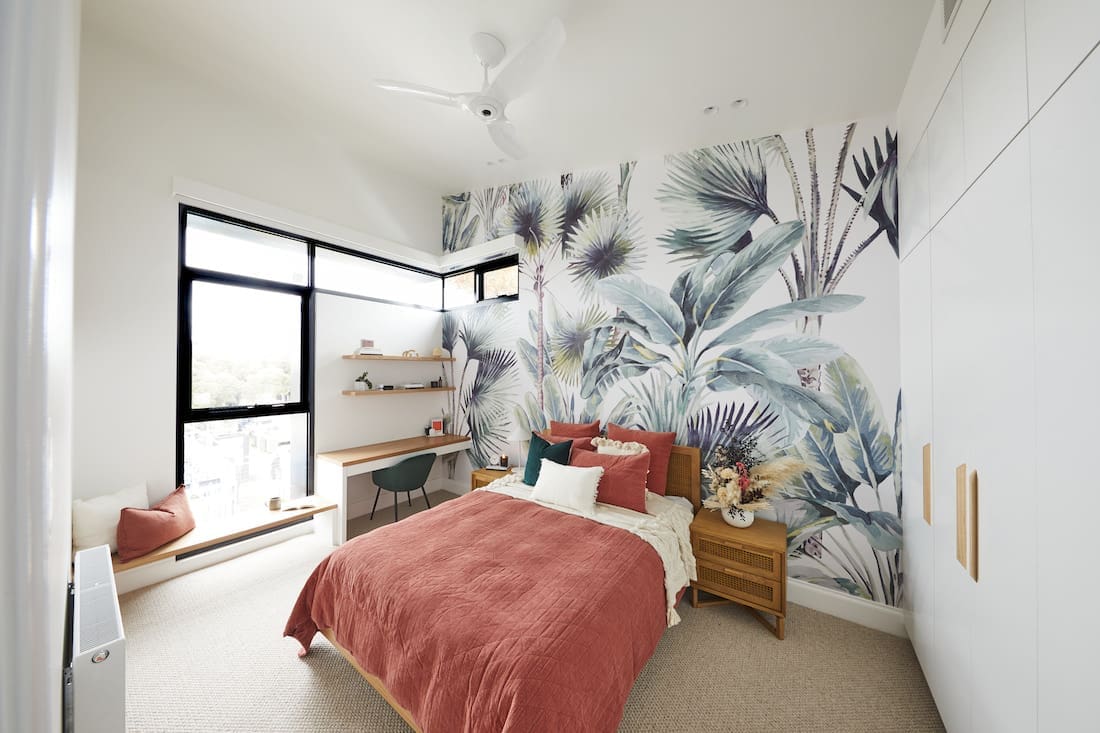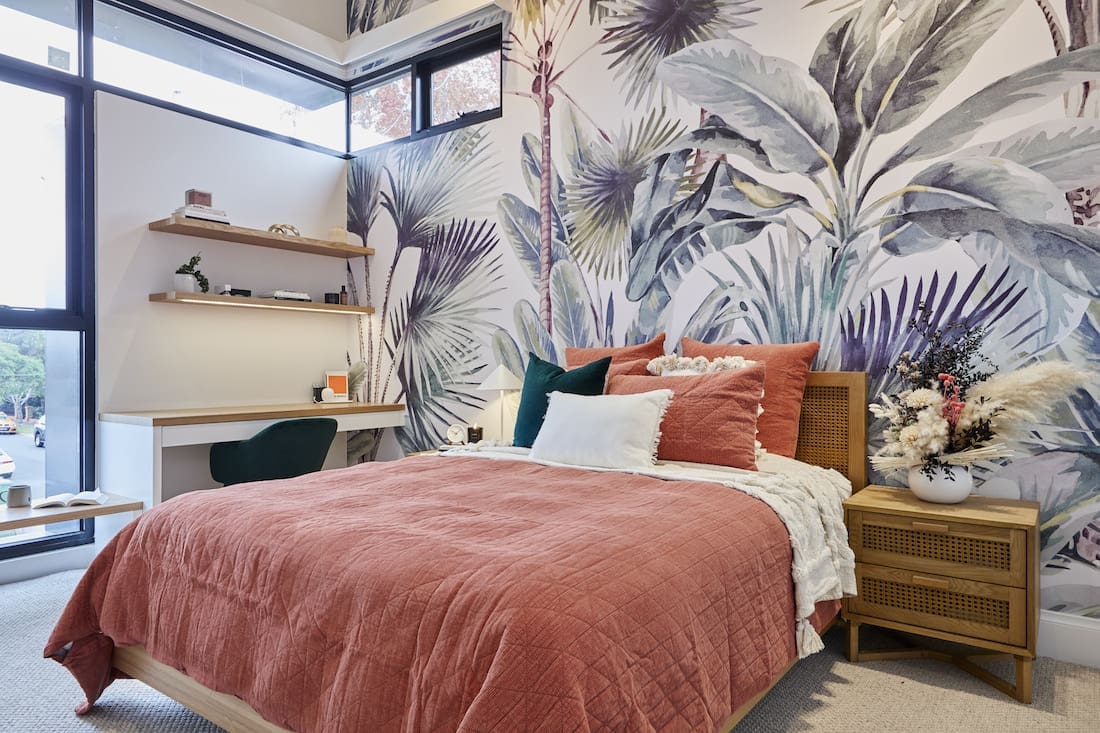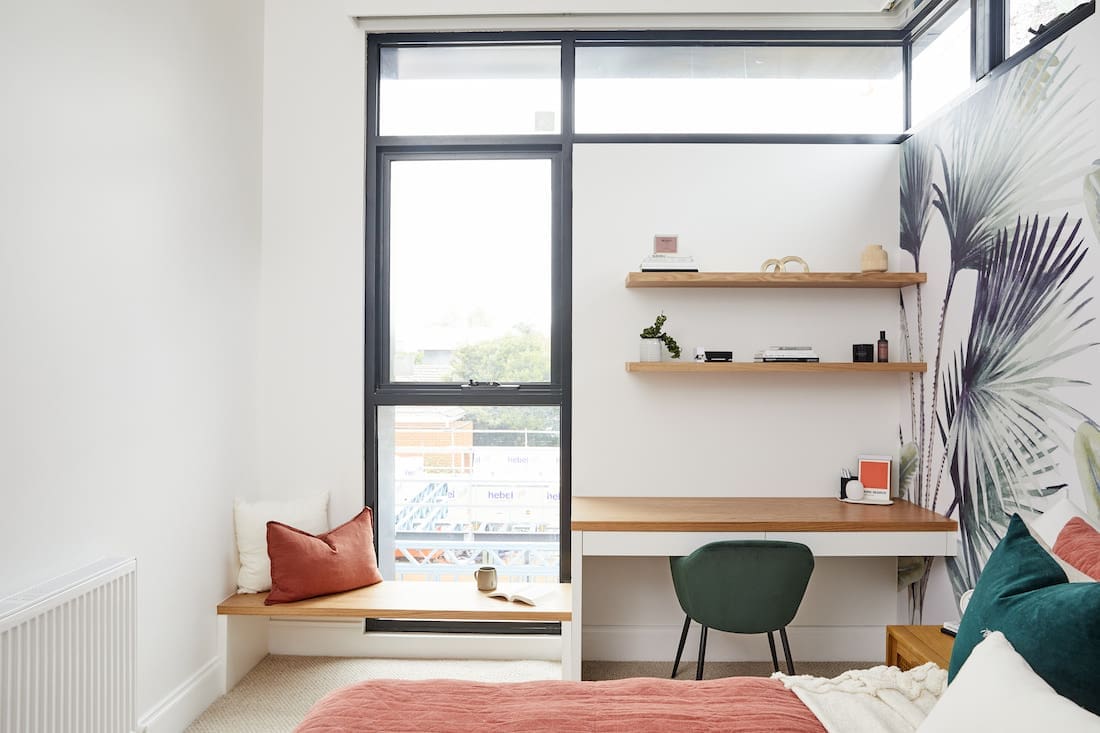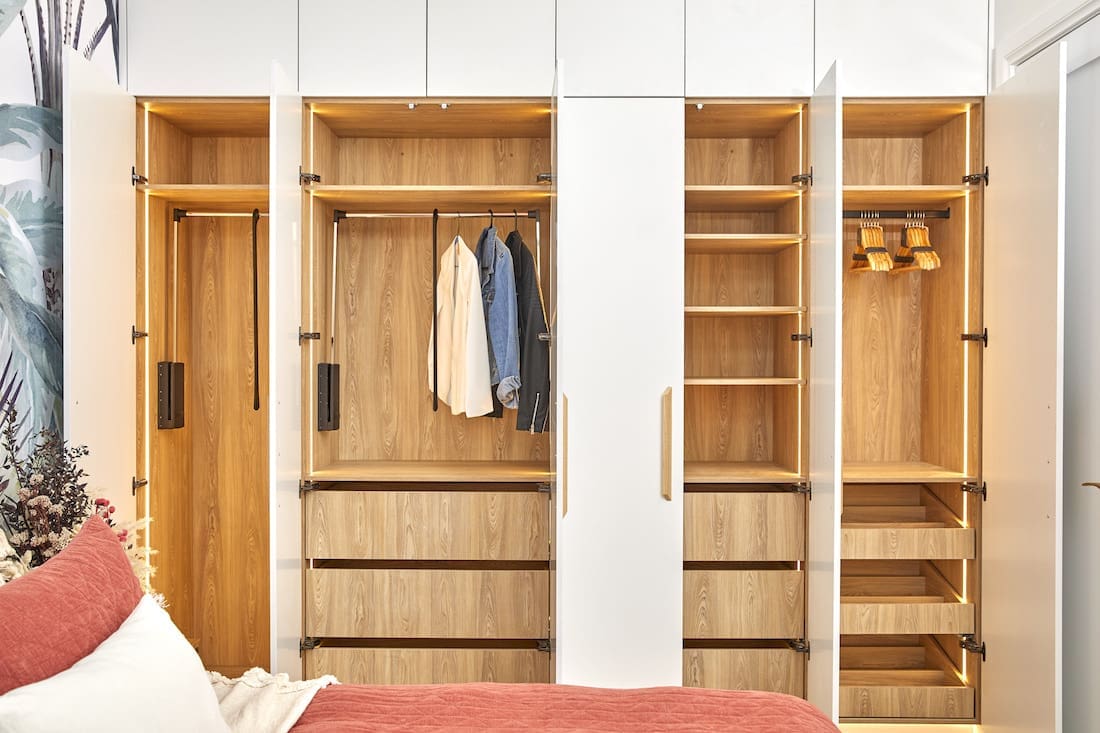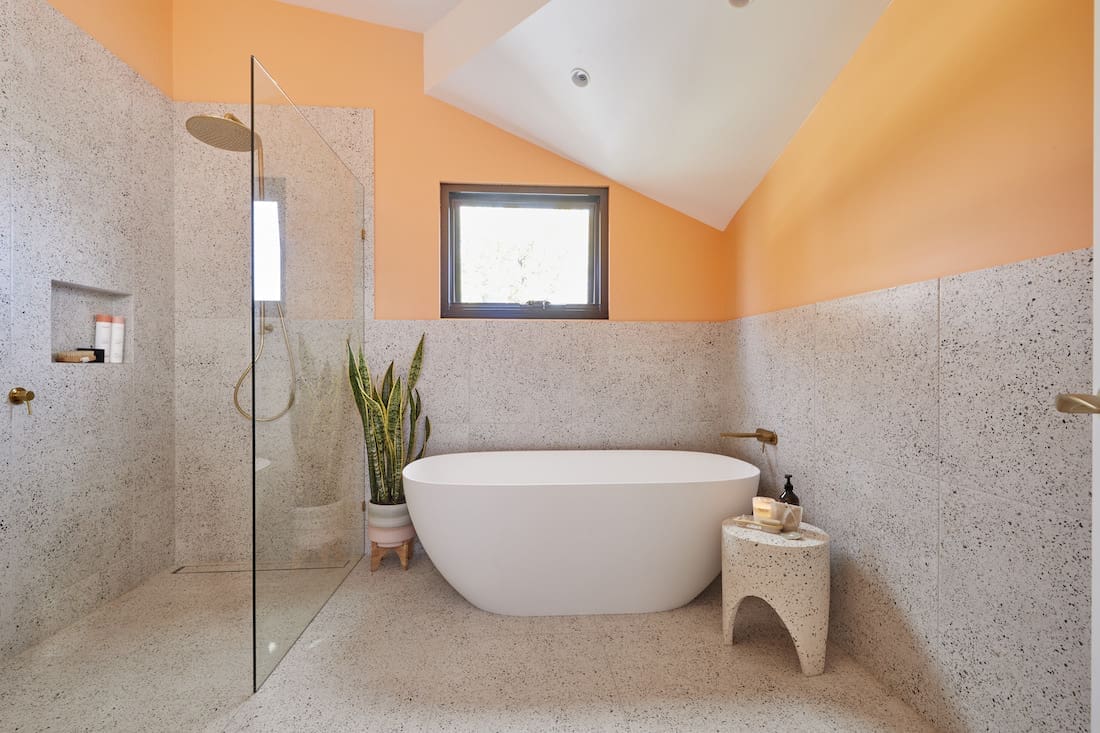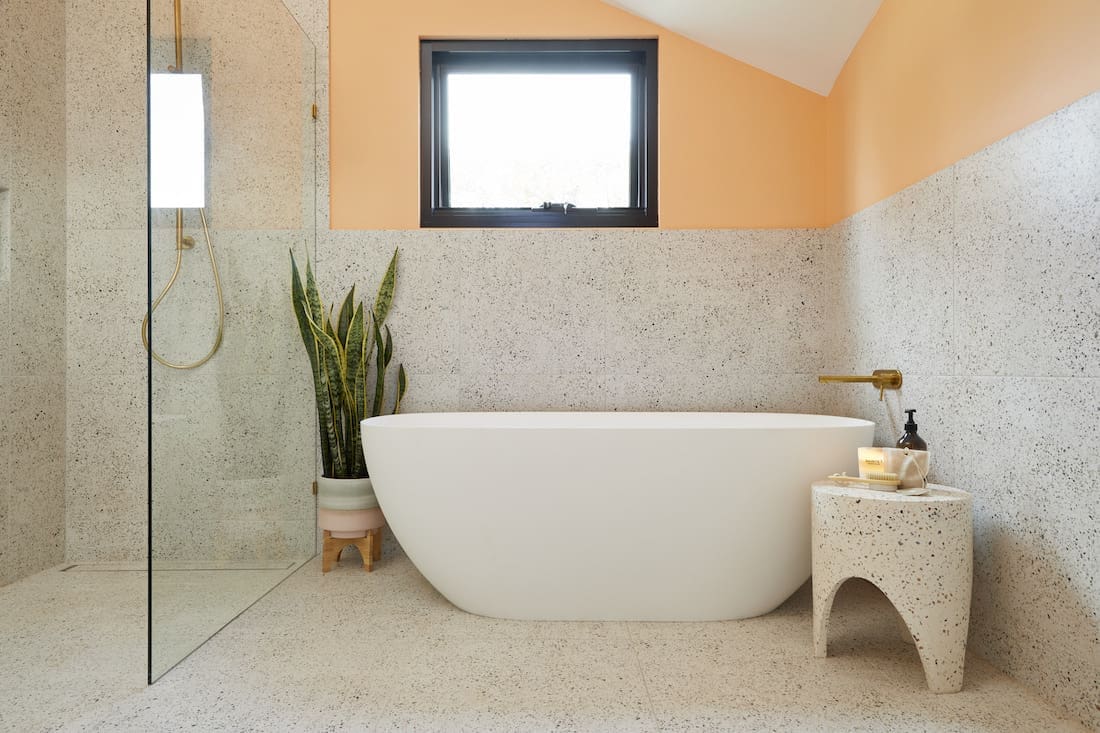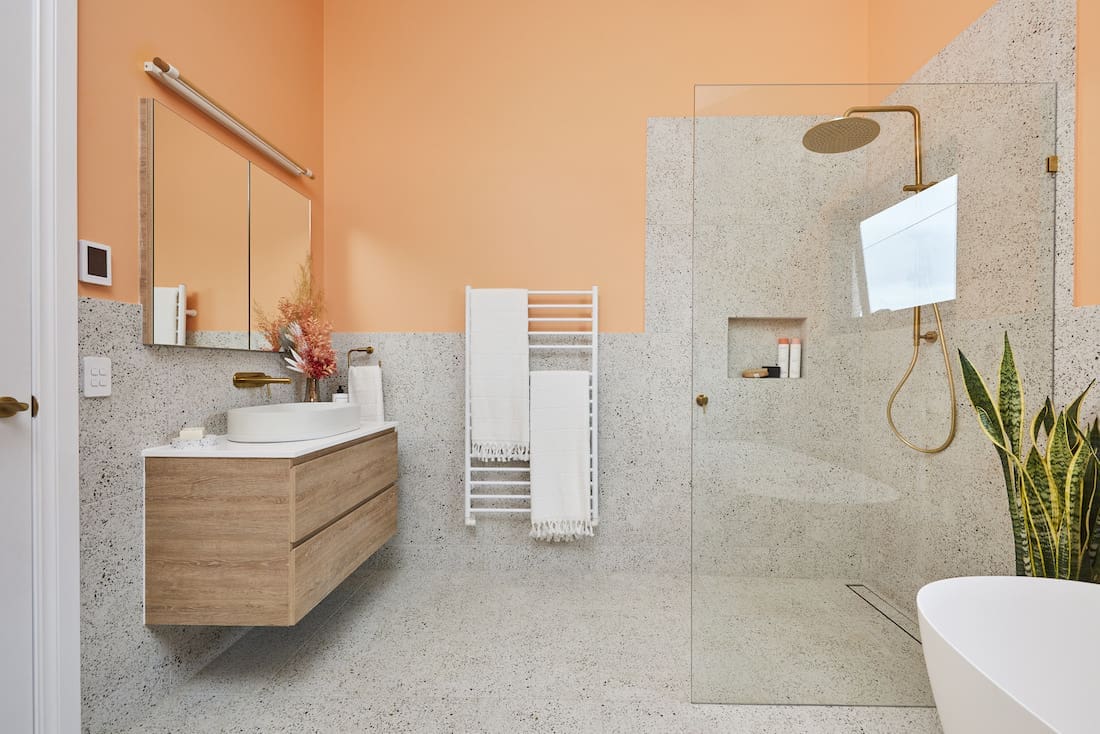 What did you think of this week's bedroom and bathroom reveals for The Block 2020? Did you agree with the judges (or us?!). Tell us in the comment section below!
Be sure to check out The Block Shop if you've spied something you love in this week's room reveals. And you can catch all The Block 2020 goss on the official website.
All imagery by David Cook Photography