Always our favourite room reveal on The Block, kitchen week did not disappoint!
Contestants on The Block Glasshouse stepped up their game to deliver some of the most ah-mazing kitchens we've ever seen!
Michael and Carlene's polished kitchen
Carlene is like a Bowerbird for all things metallic and we love her for that!
The contrast of black wall cabinets with white island bench creates the illusion of space while also adding interest.
Textures of matt cabinetry, polished metallics and glossy subway tiles come together to create a sophisticated kitchen! Well done for tying for first place 🙂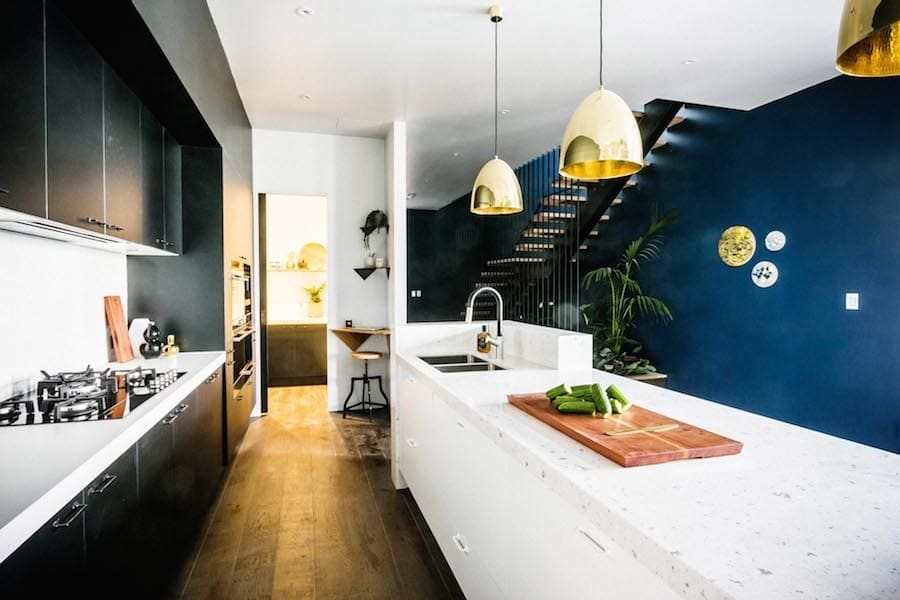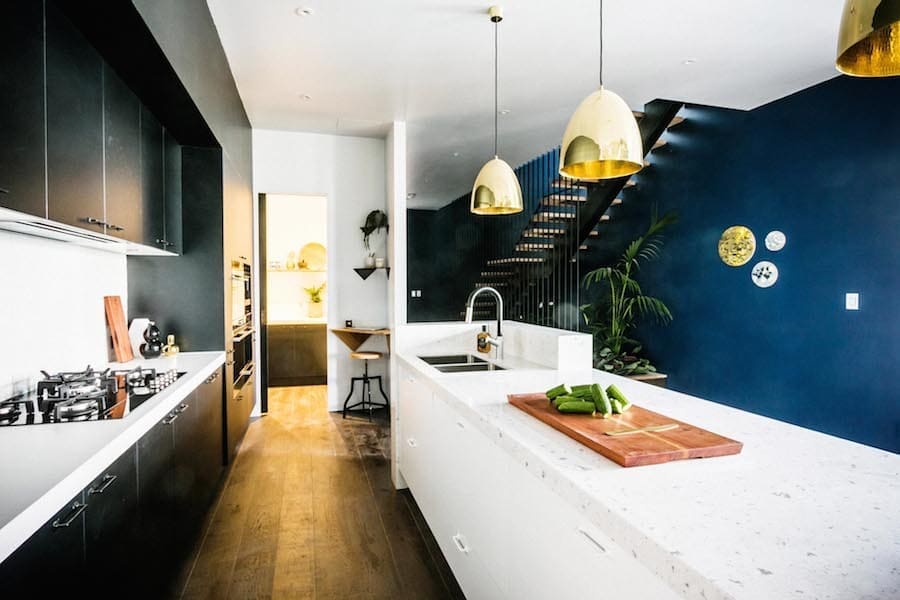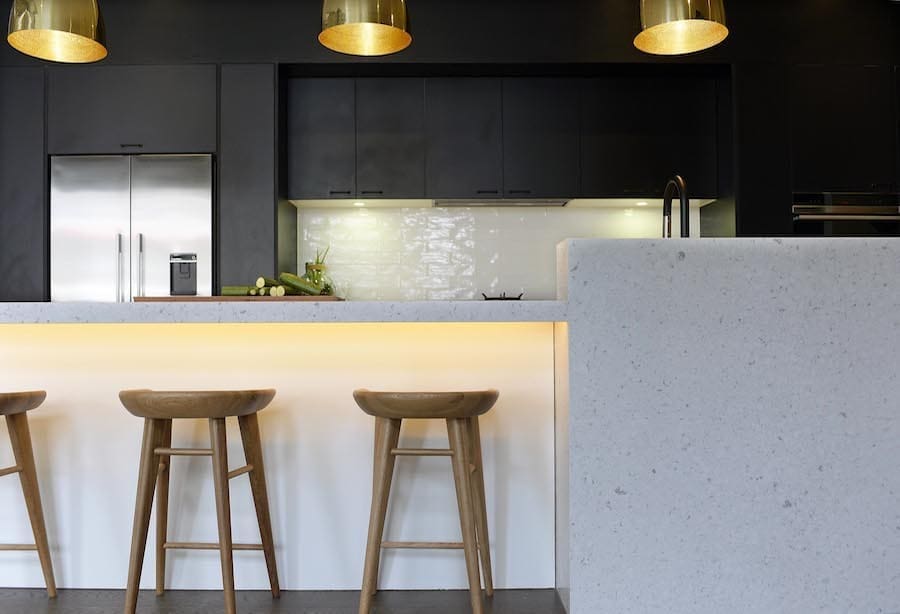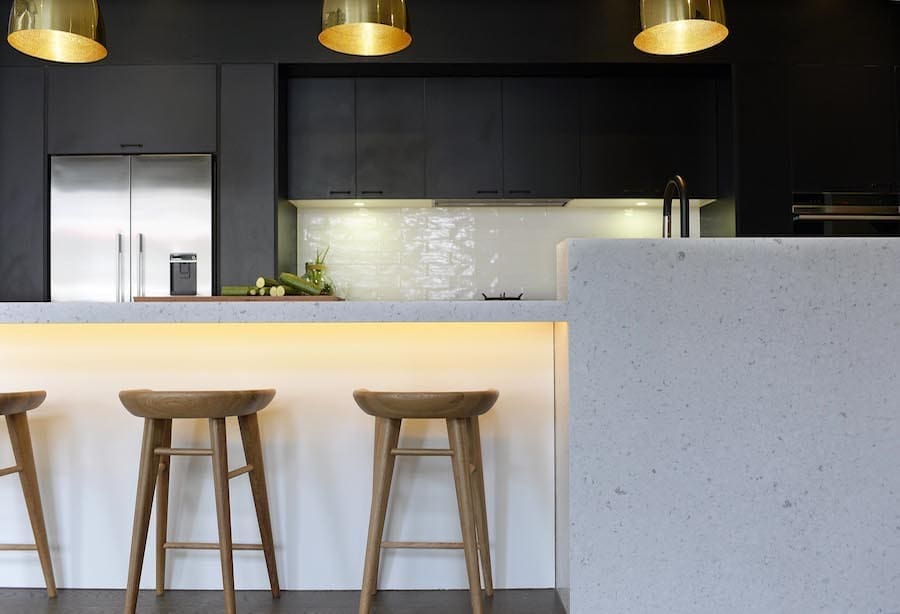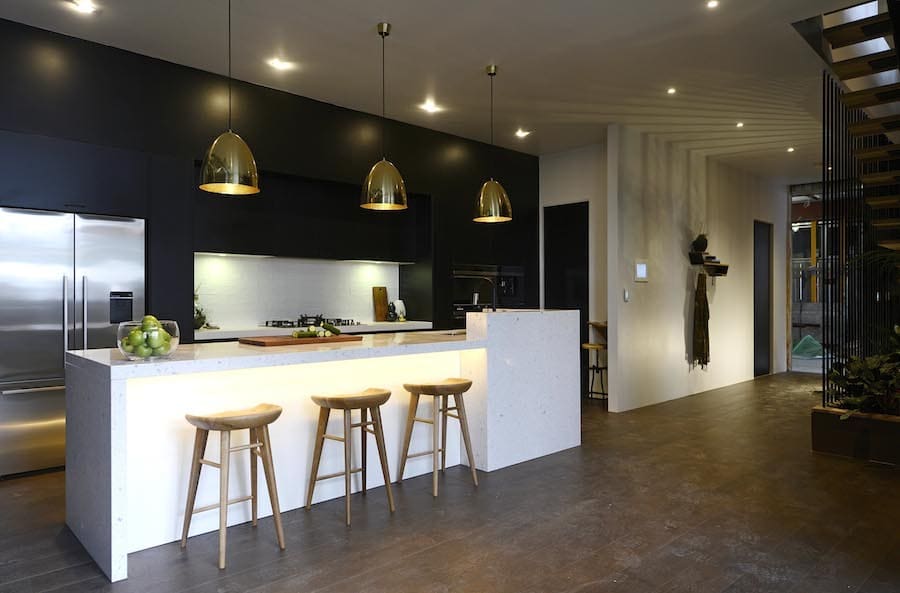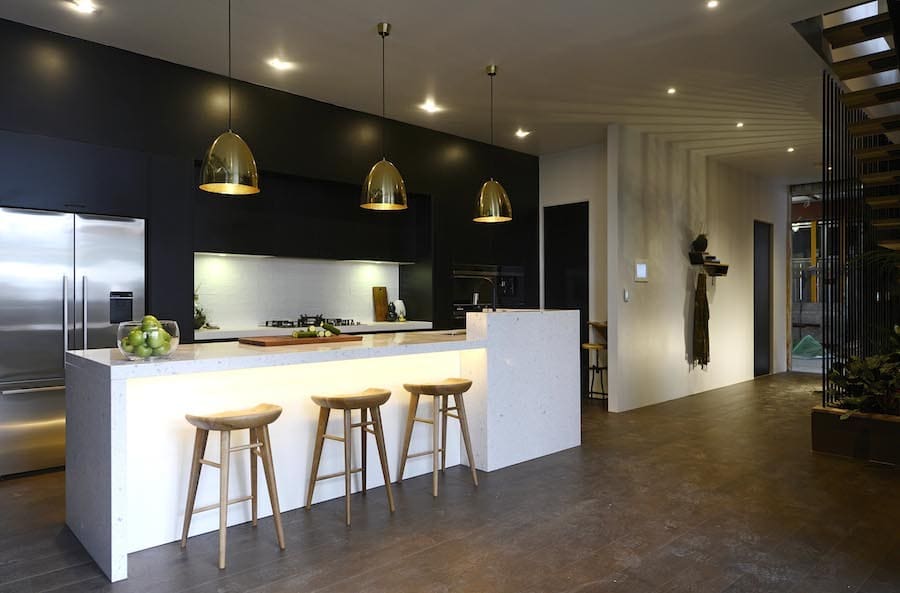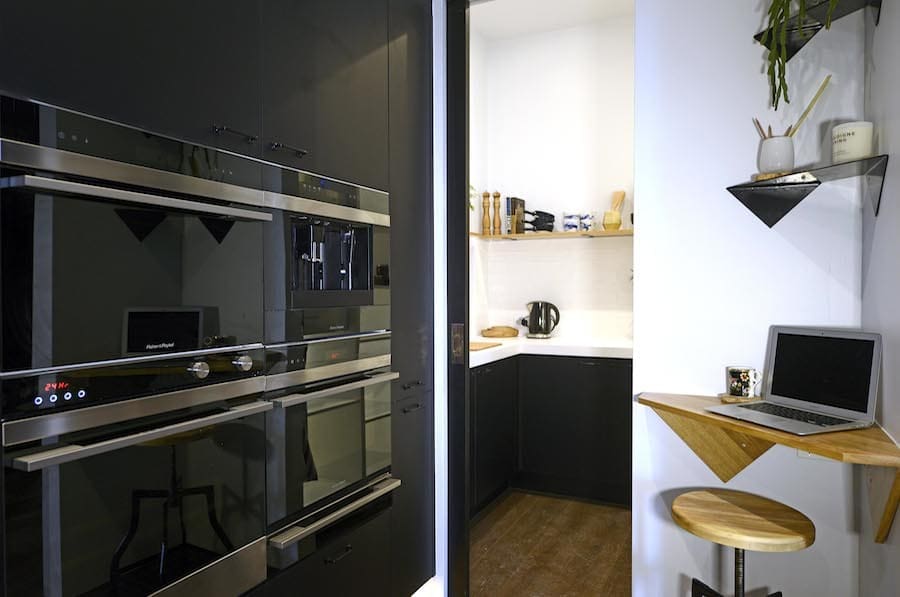 Simon and Shannon's luxe kitchen
"If I had to imaging a perfect inner-city kitchen apartment in 2014, this would come pretty close," said Neale.
Congrats to Simon and Shannon for being dual winner this week alongside Carlene and Michael.
We love the idea of cooking in their kitchen, looking out those oversized windows to that incredible view.
"Space craft" range hood, extra deep bench tops and black hardware are just some of the features we got excited about.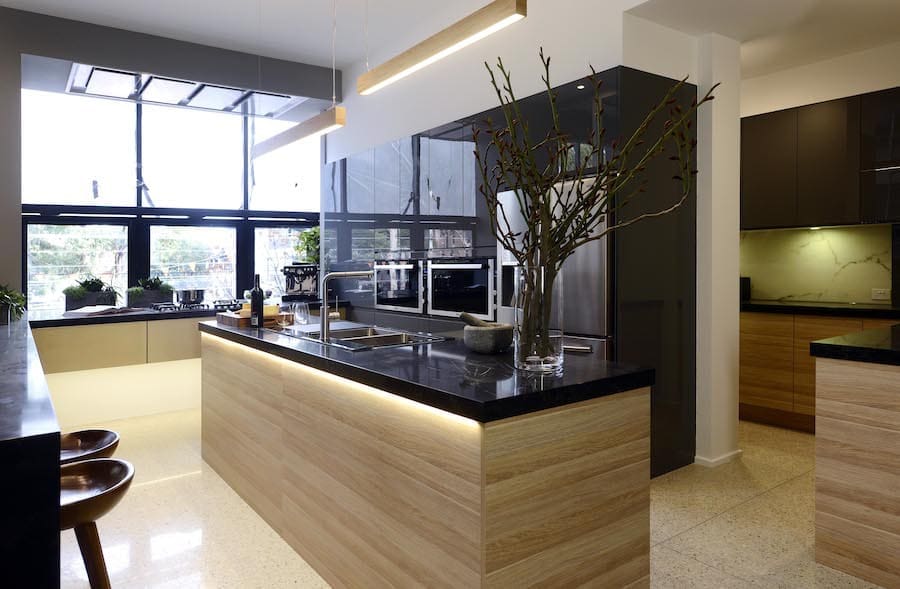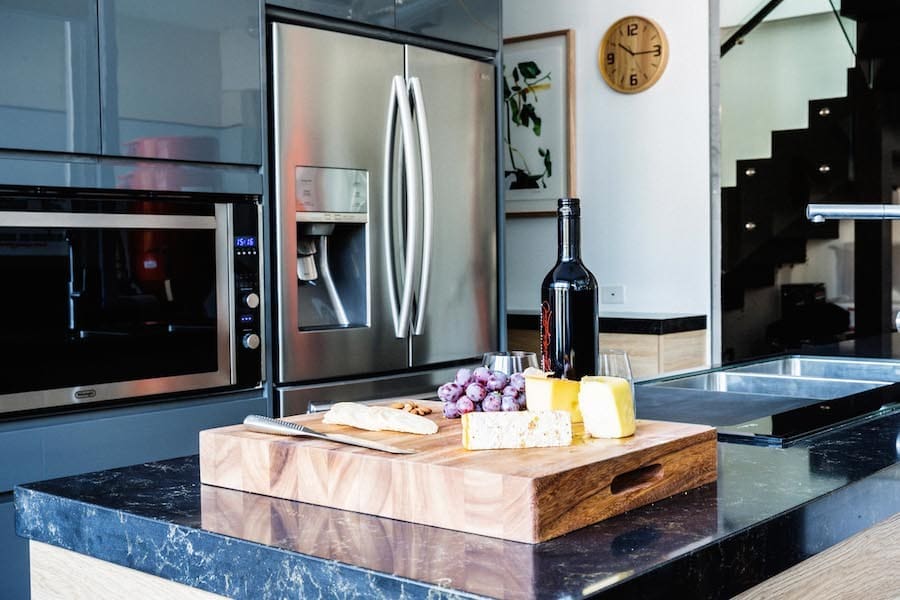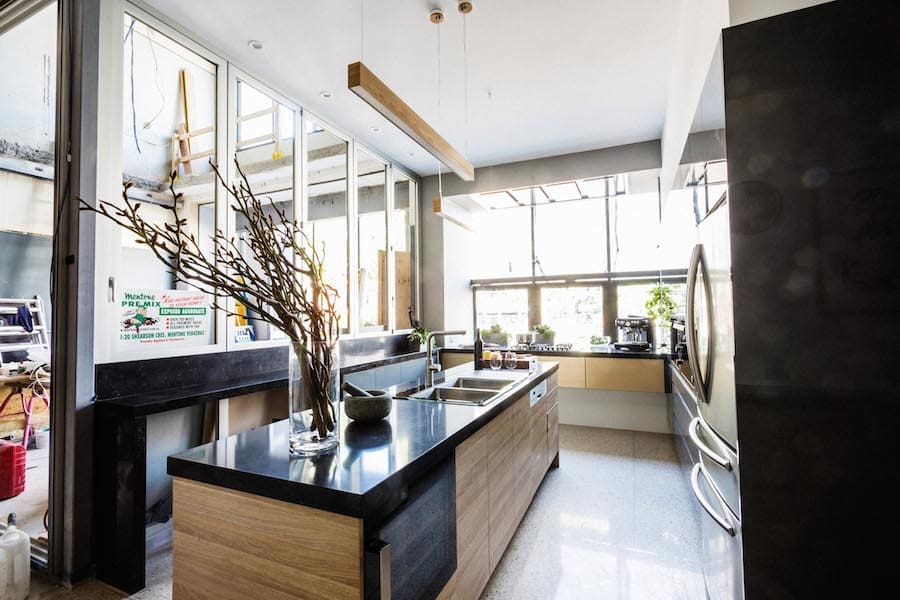 Chris and Jenna's wood cabinets and pantry
There are some features of this kitchen we absolutely loooooove and then there are other aspects we'd rather turn our back to (like that bar area!).
At STYLE CURATOR we only like to celebrate the good, rather than critique the bad, so straight into our highlights — that divine pantry with generous bench top and luxe inclusions, and wood cabinets throughout the entire kitchen area. That copper sink was also pretty hot!
Their hard work was recognised by their Block peers and they took out the contestant vote this week.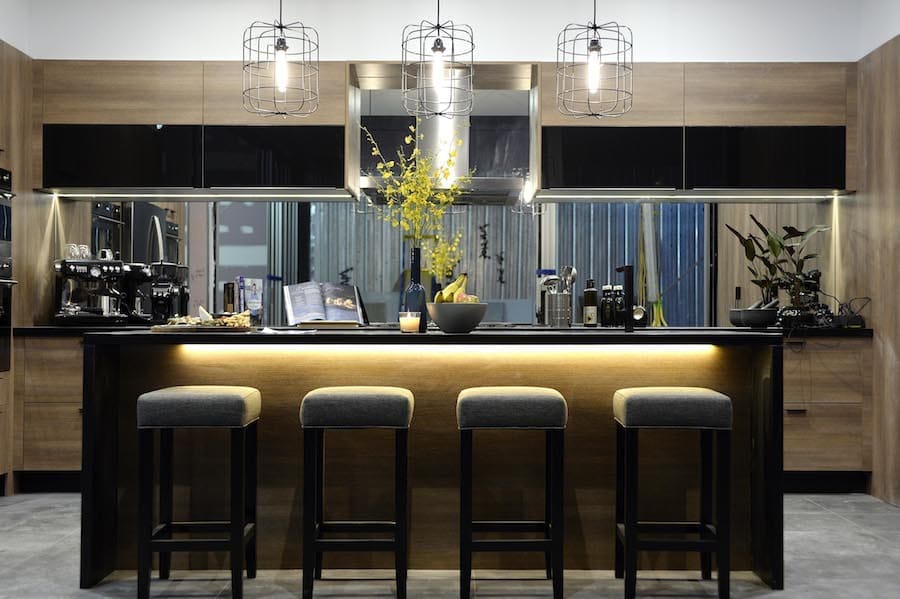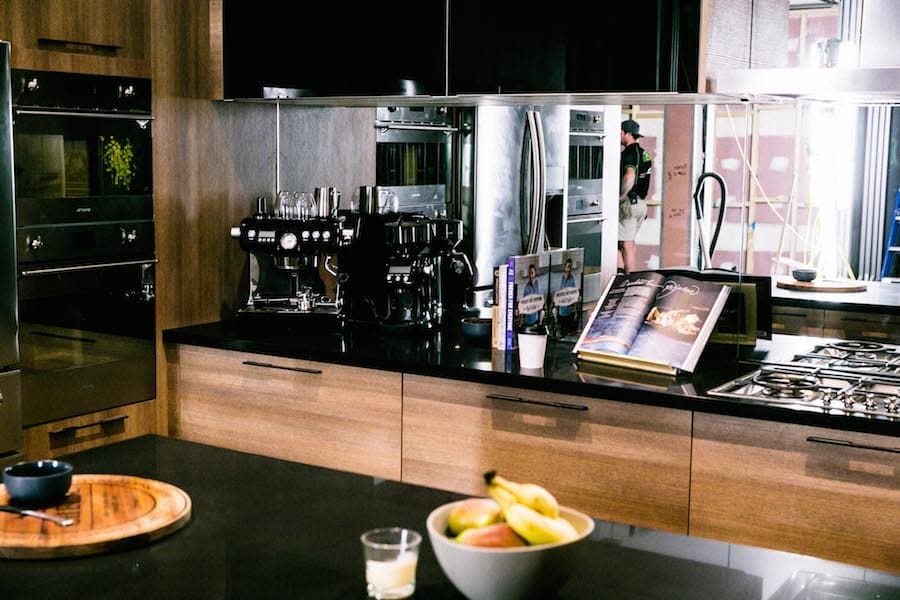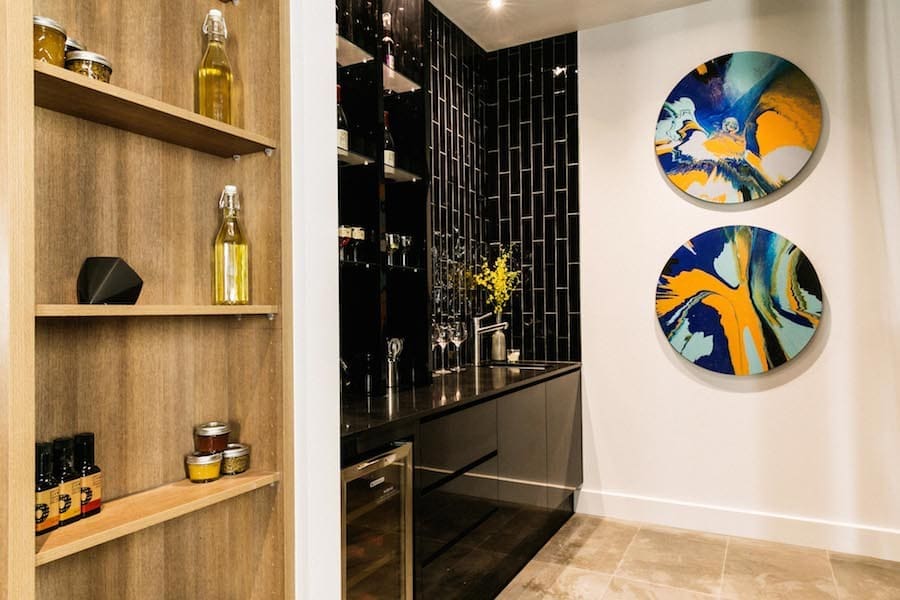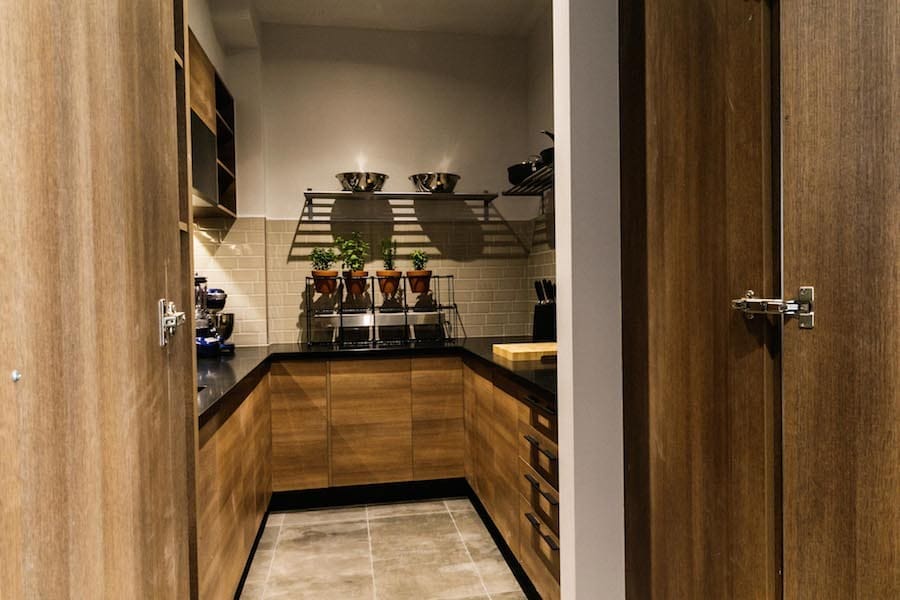 Max and Karstan's ginormous kitchen
"This is ridiculous" said Shaynna when she saw their pantry — coming from the storage queen, that's saying something!
Max and Karstan had a huge space to work with this week and a tight budget that limited their ability to splash out on expensive textures and finishes (even a sink in the butler's pantry).
From the point of view of creating an apartment that will sell for the highest amount at auction, we give them top marks! They haven't used any stand-out features that could divide their buyers.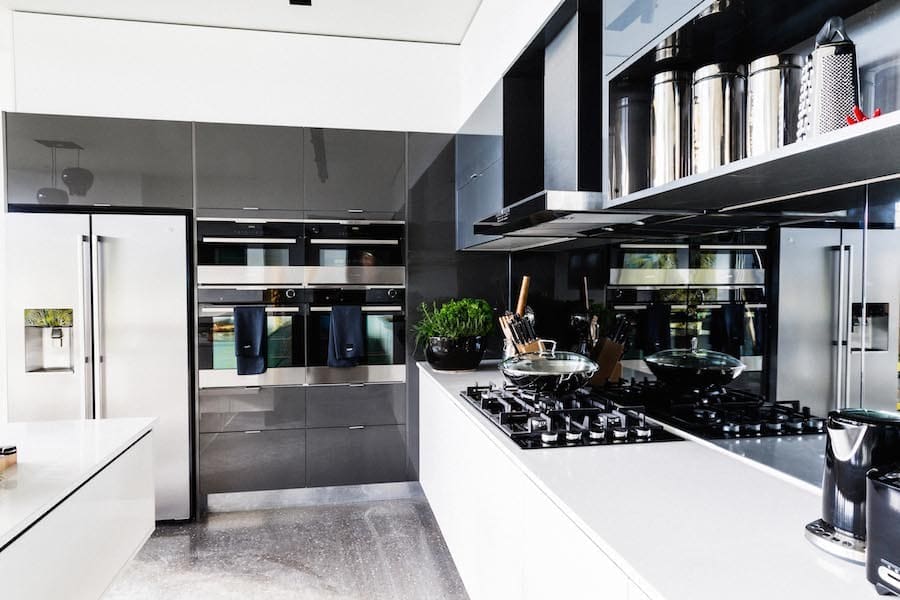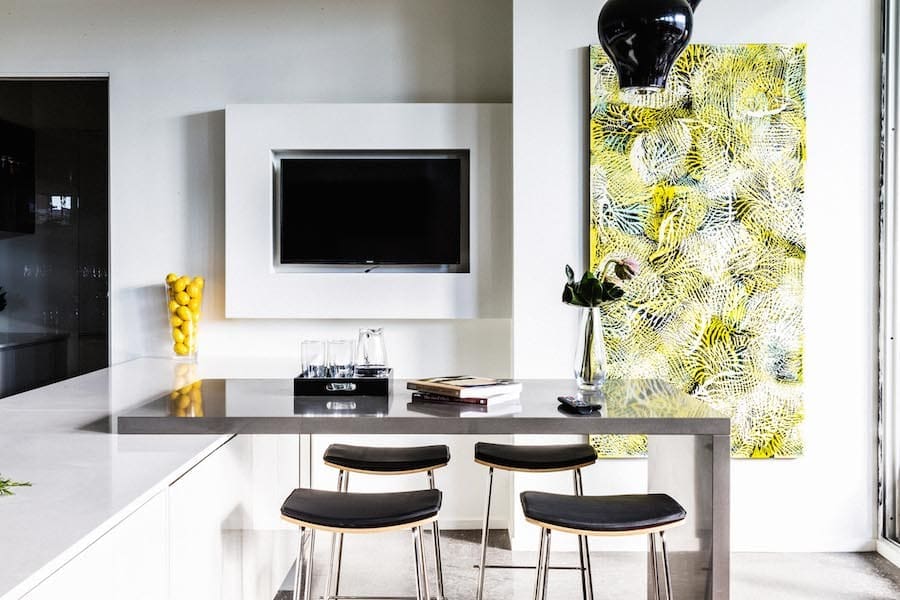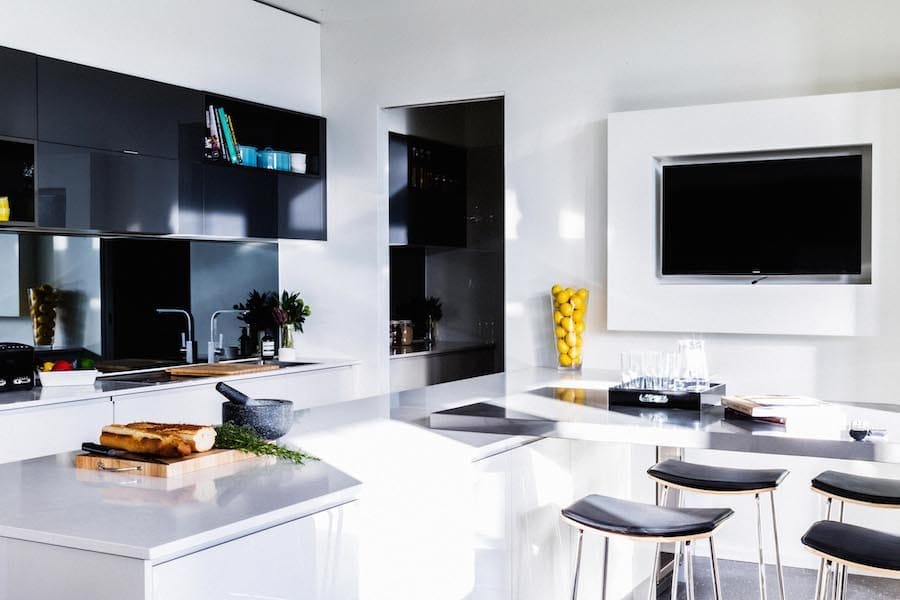 Darren and Dee's 'warm hug'
These guys are working with a much smaller apartment than the other contestants and have had to be clever about their use of space.
Their kitchen is like a 'warm hug' and is designed for a family. We absolutely love their herringbone wooden floors, marble splash back and bench tops.
Only minor functional issues with a drawer that cannot open fully but overall a beautiful kitchen we would happily have at STYLE CURATOR HQ!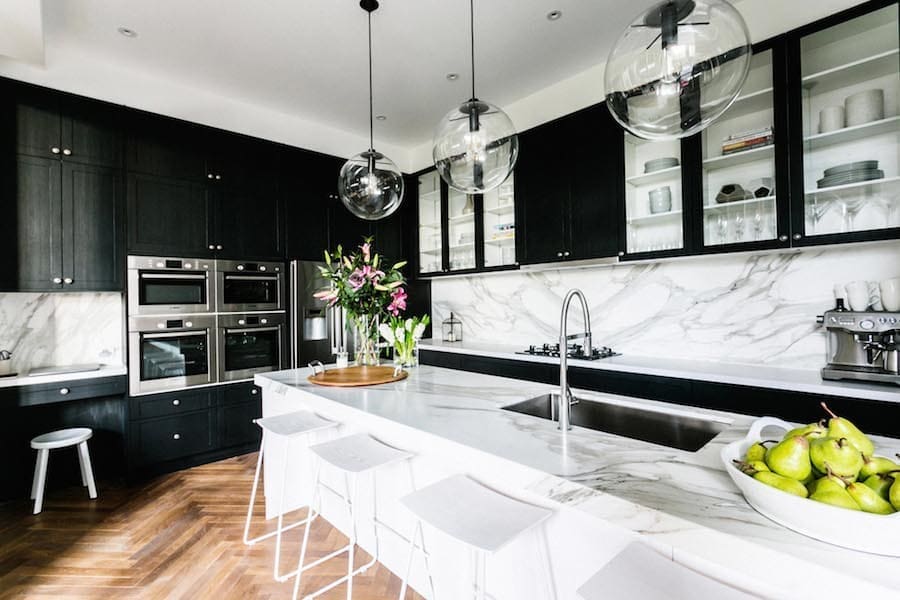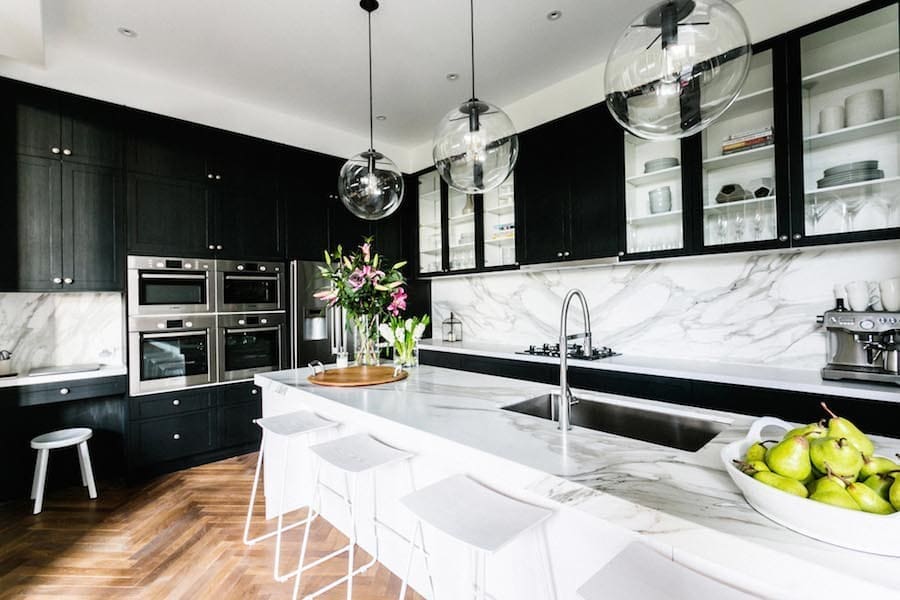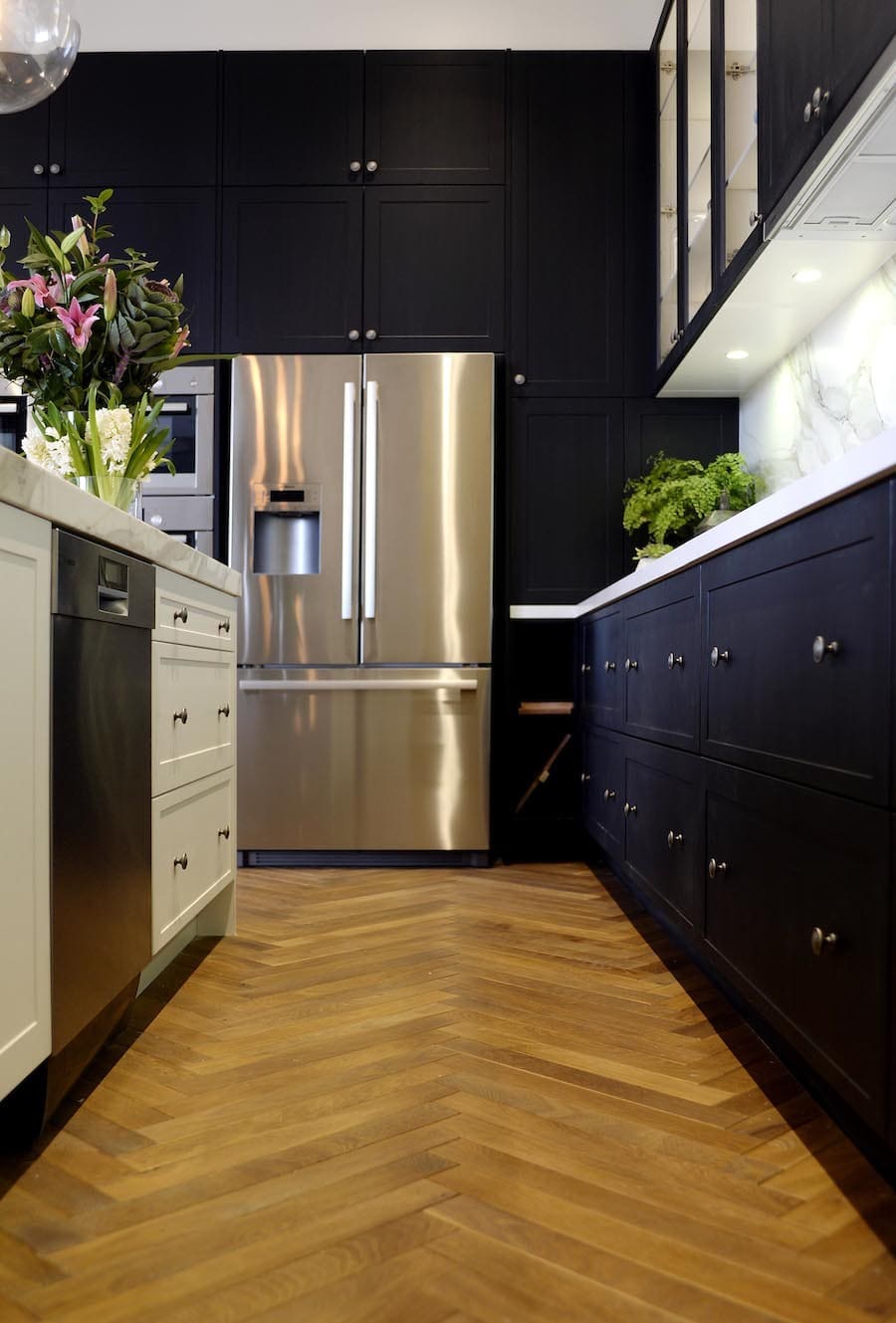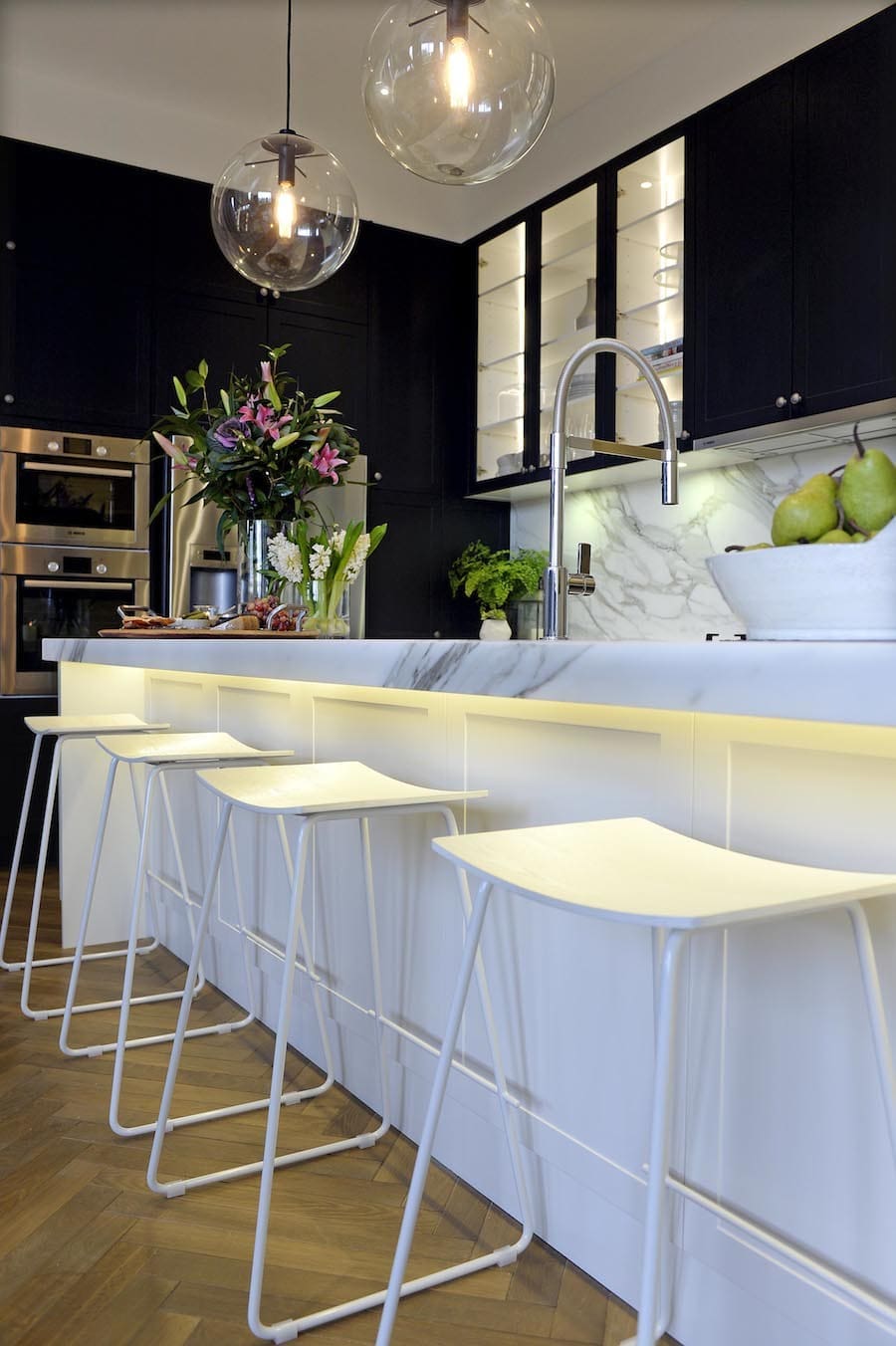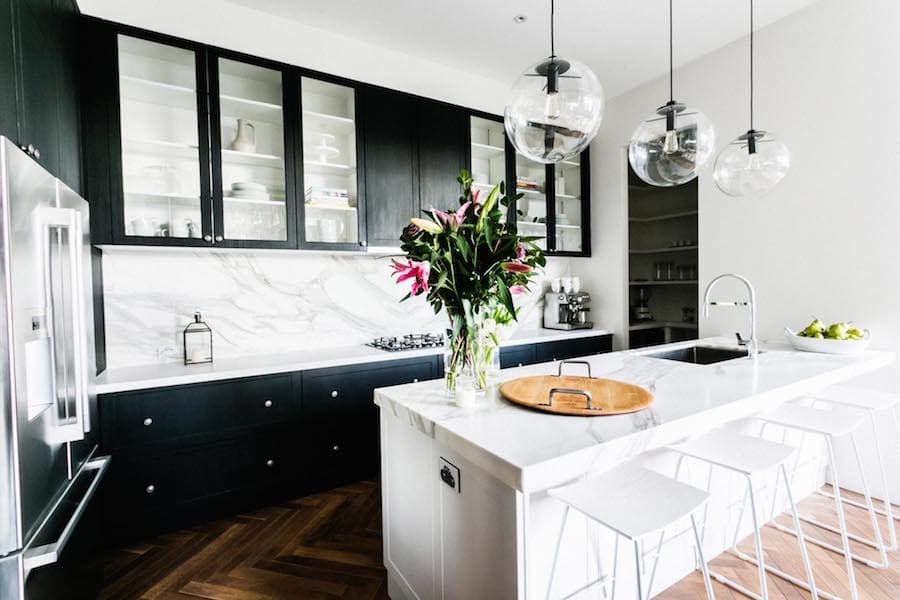 What did you think of the kitchens this week? Any features you particularly loved or hated? Tell us in the comments below!