Subway tiles are one of the most popular tile shapes. Possibly because it's generally the most affordable decorative tile… or because it has the smallest grout joints. Or perhaps it's the seemingly endless range of colours and finishes to choose from? Let's not forget there are also plenty of ways you can lay subway tiles to create different effects.
Whatever the reason, there's no denying subway tiles are a stylish, versatile and timeless choice. Suitable for laundry areas, kitchen splashbacks, fireplaces, and bathroom walls and/or floors (depending on type), let's take a look at the 5 most popular ways to lay subway tiles.
Check out our video below for a quick rundown or keep scrolling for plenty of subway tile inspo!
Related article: Real terrazzo vs terrazzo-look tiles, what you need to know
Related article: Top 9 kitchen splash back trends 2022
Herringbone subway tiles
Laying tiles in a herringbone pattern instantly creates a sense of luxe. Perfect for achieving a Hamptons, coastal, contemporary, industrial, traditional… basically any interior design style!
No matter your design direction, the herringbone pattern adds movement and depth to your space. Our tip, use restraint. The bold pattern of herringbone goes a long way so remember: less is more. Consider creating a striking feature wall behind your vanity or in the shower.
Fun fact, do you know where this pattern gets its name? It's the way it resembles fish bones, in particular, the herring fish.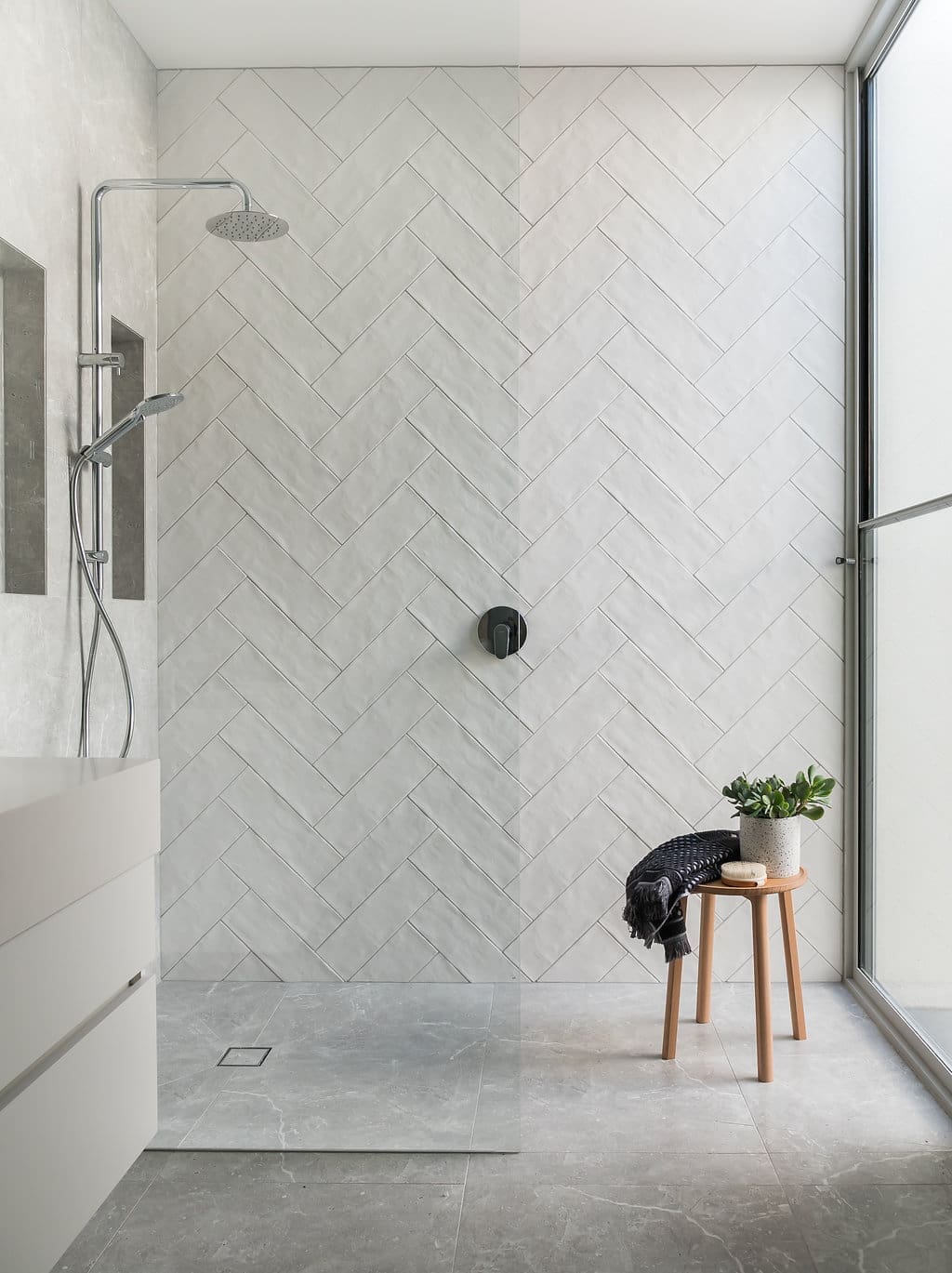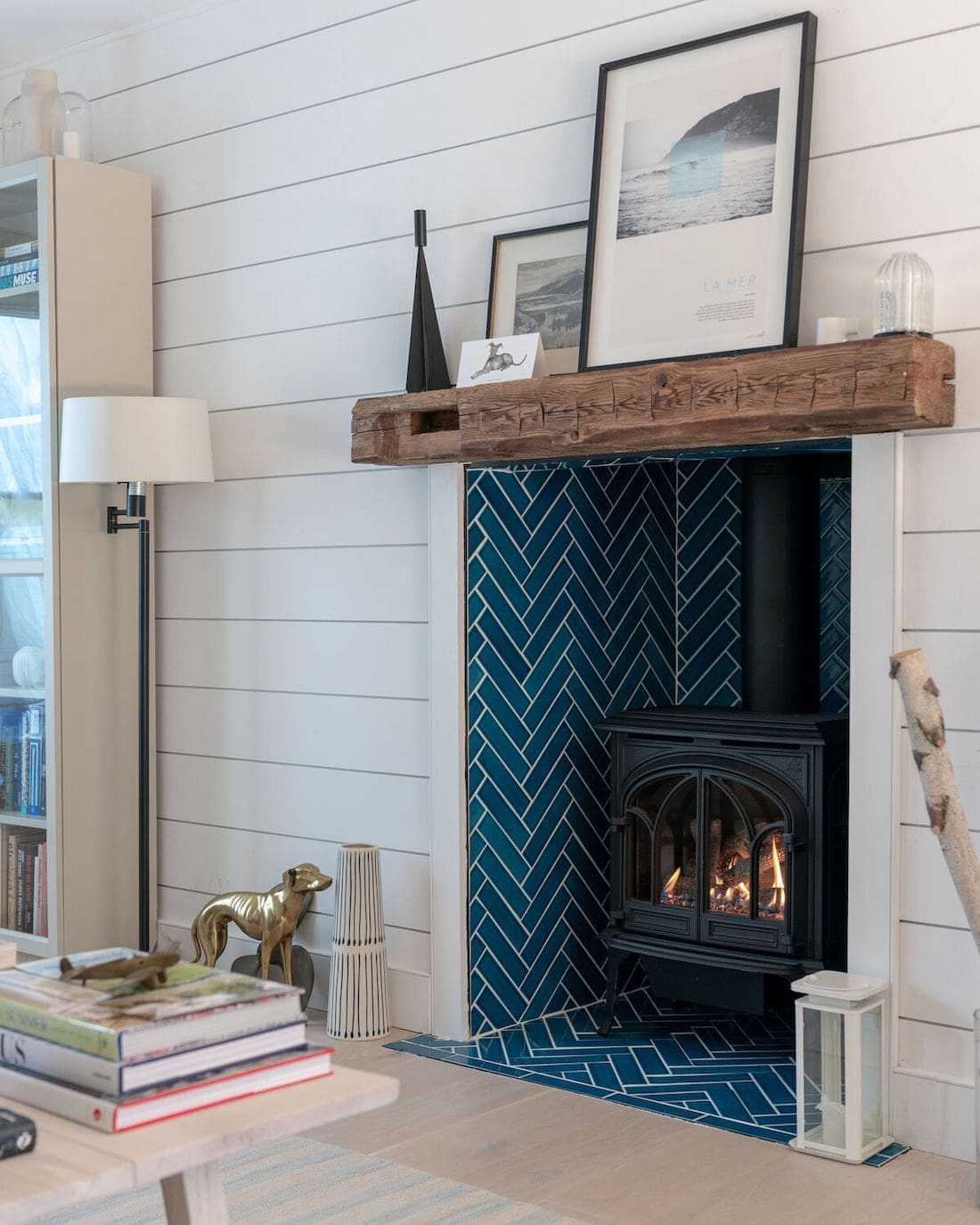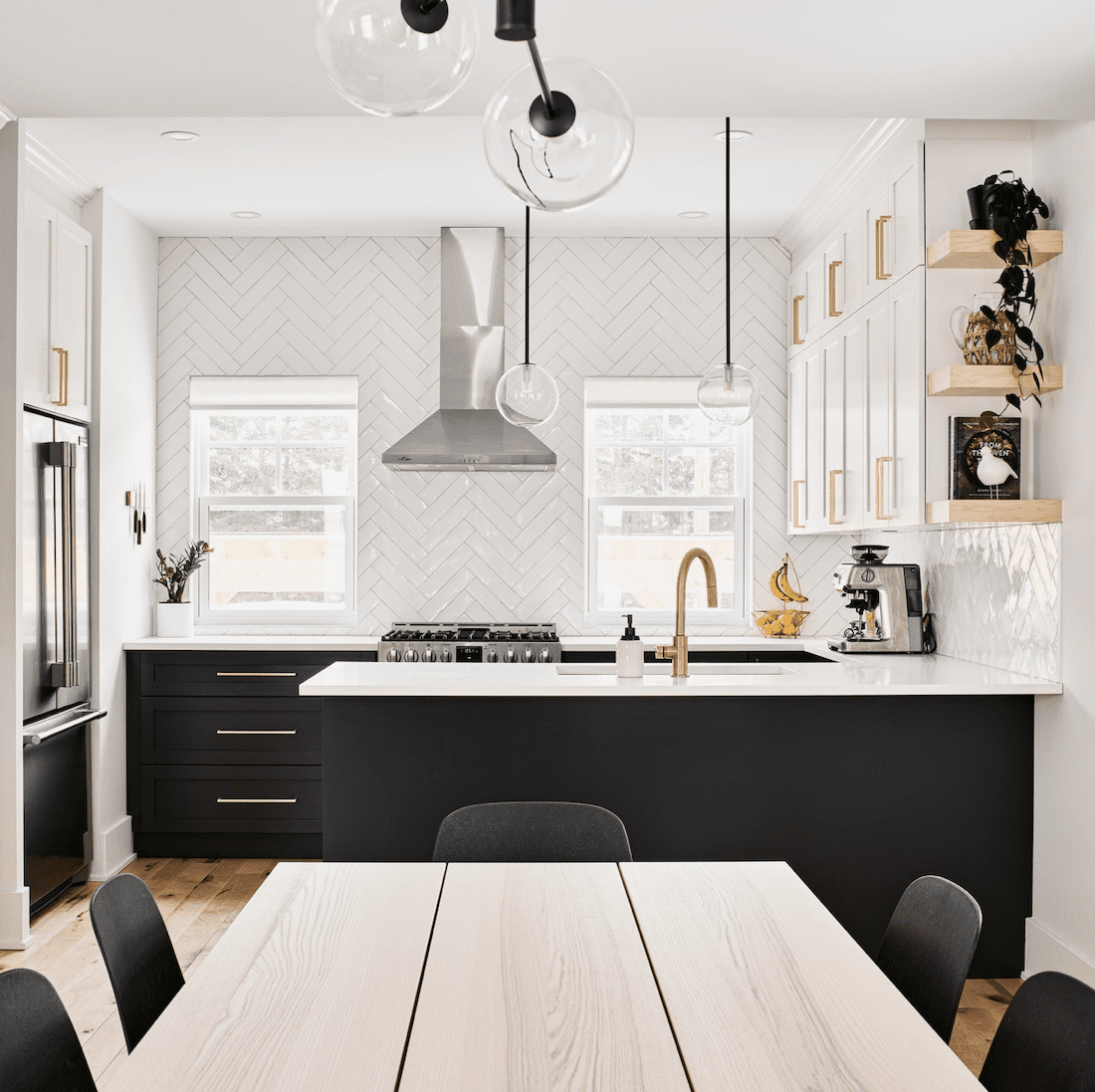 Straight stack subway tiles — vertical and horizontal
If you want to create an architectural look on a budget, our tip is to use a straight stack subway pattern. Lay them vertically for a contemporary aesthetic or switch to horizontal for mid-century or Japanese vibes.
The vertical straight stack splashback in the kitchen below is a gorgeous example of less is more. The differing shades of white tiles paired with the straight stacked pattern and white accessories achieves a clean and modern look.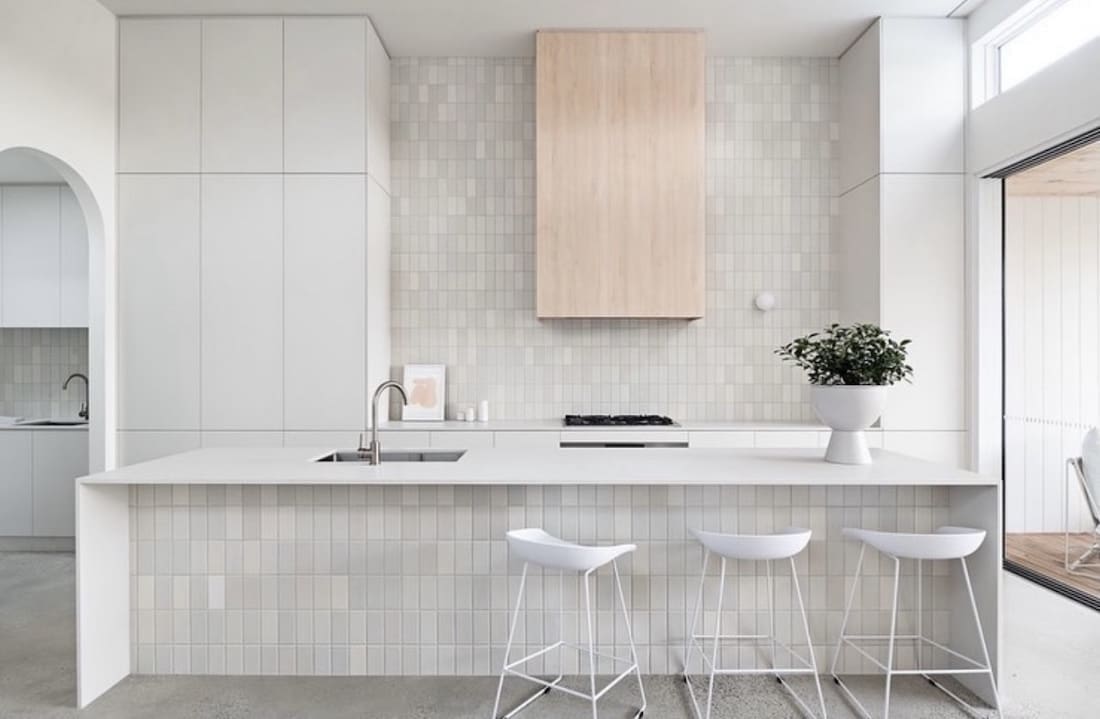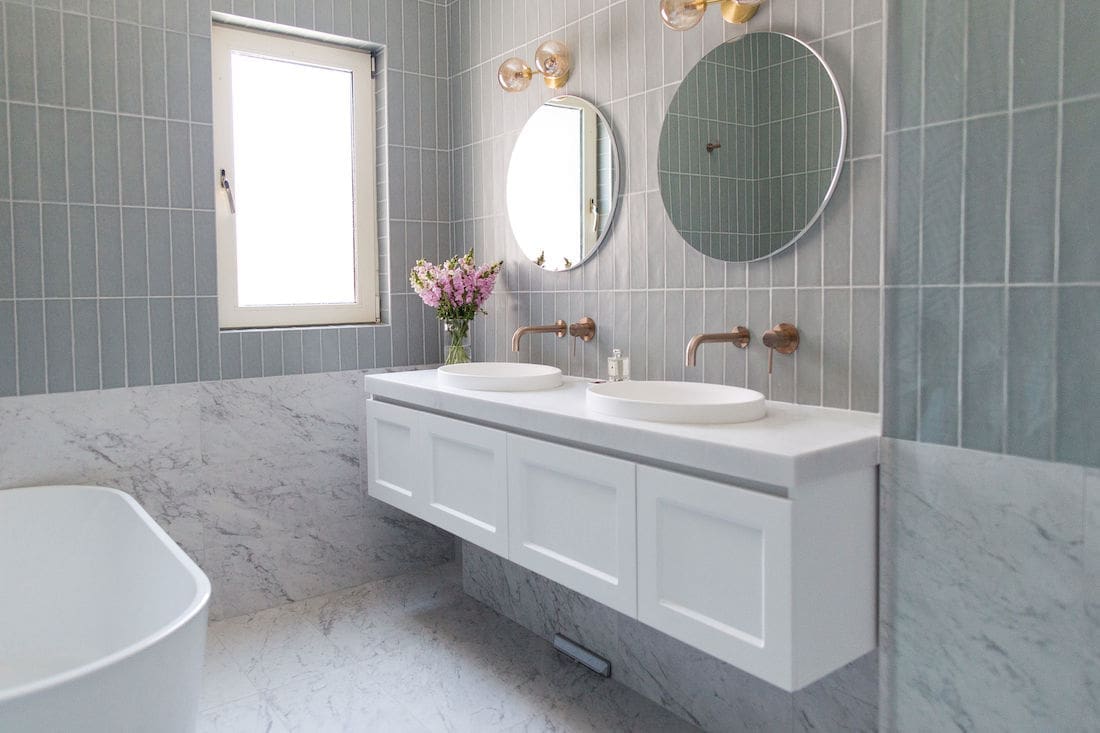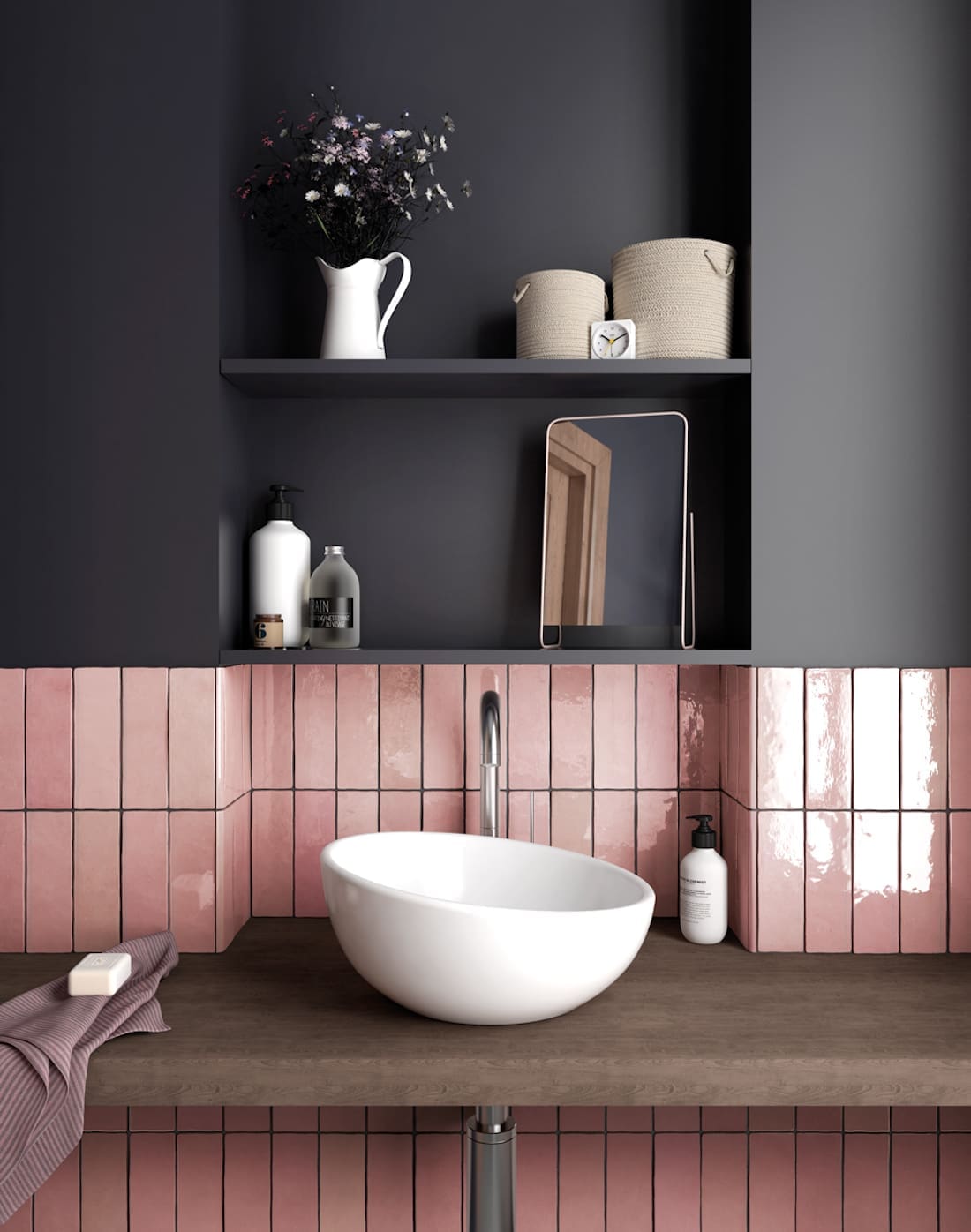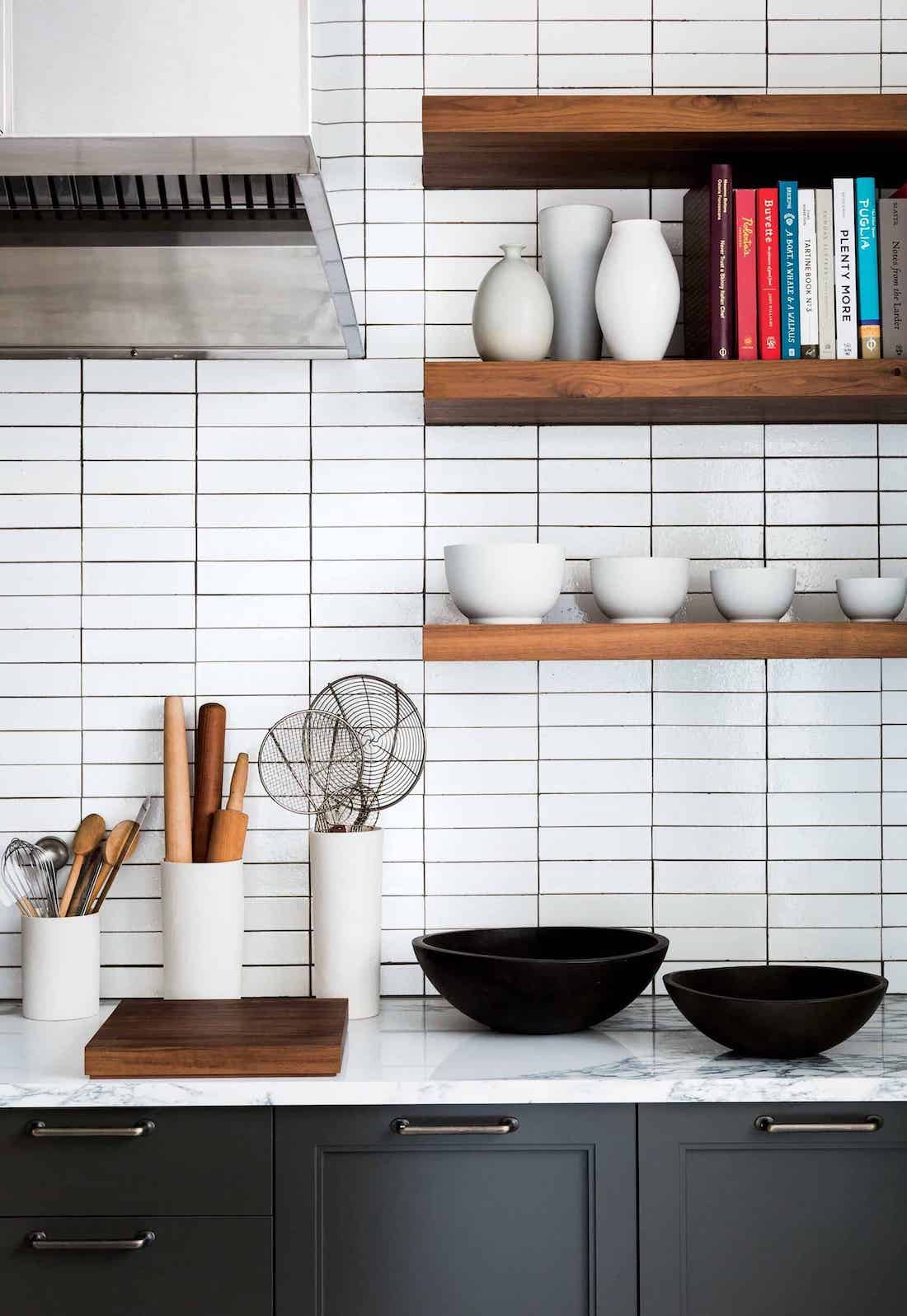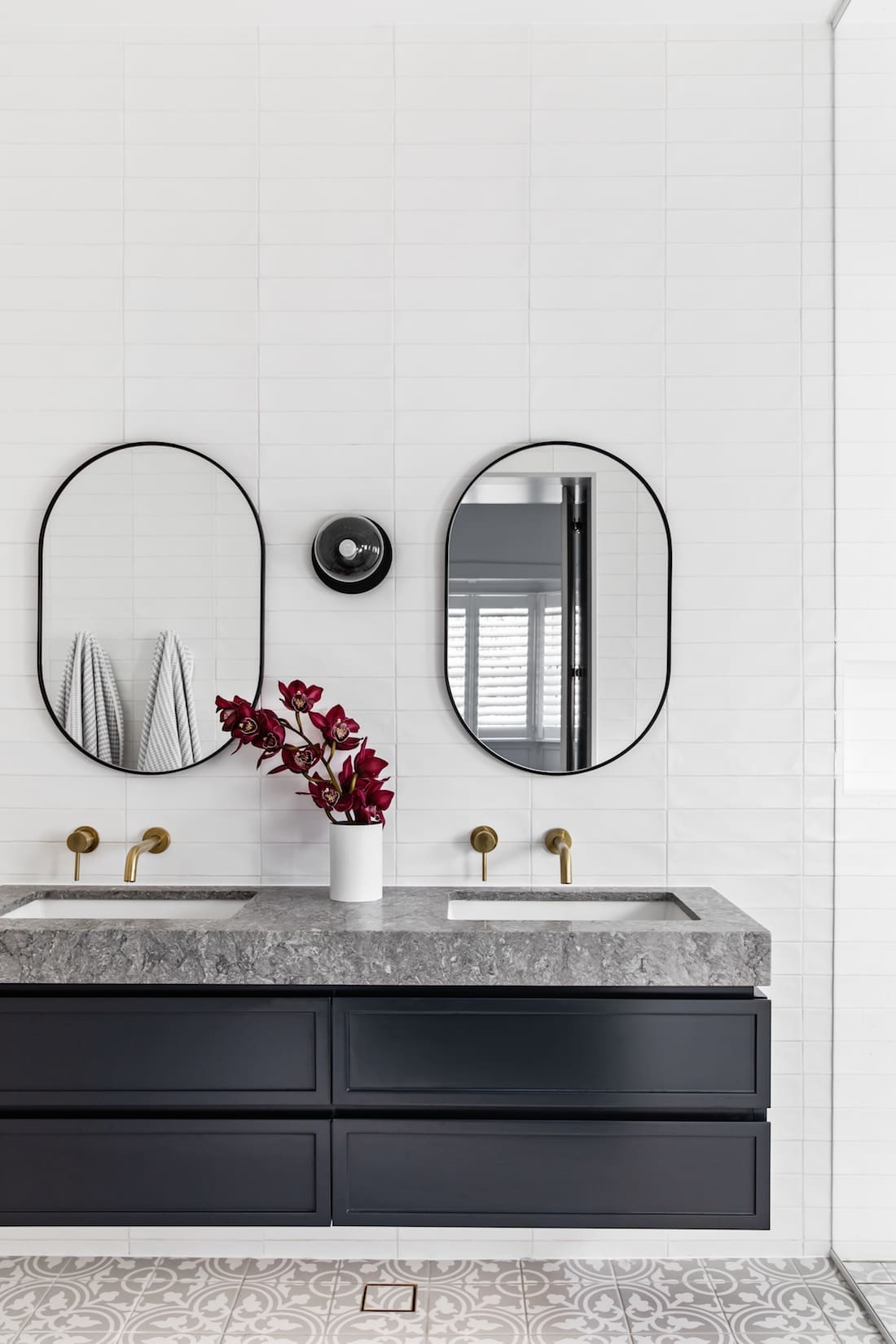 Brick bond subway tiles
Brick bond is probably the most well-known and traditional pattern for laying subway tiles and we totally understand why. A brick bond pattern is versatile and can fit almost any style of home whether it be modern, rustic, coastal, etc.
You can also jazz up this traditional pattern by using a contrasting grout colour. For example, light subway tiles with a dark grey grout are perfect for an industrial aesthetic. Or be daring and consider using a coloured grout for something truly different.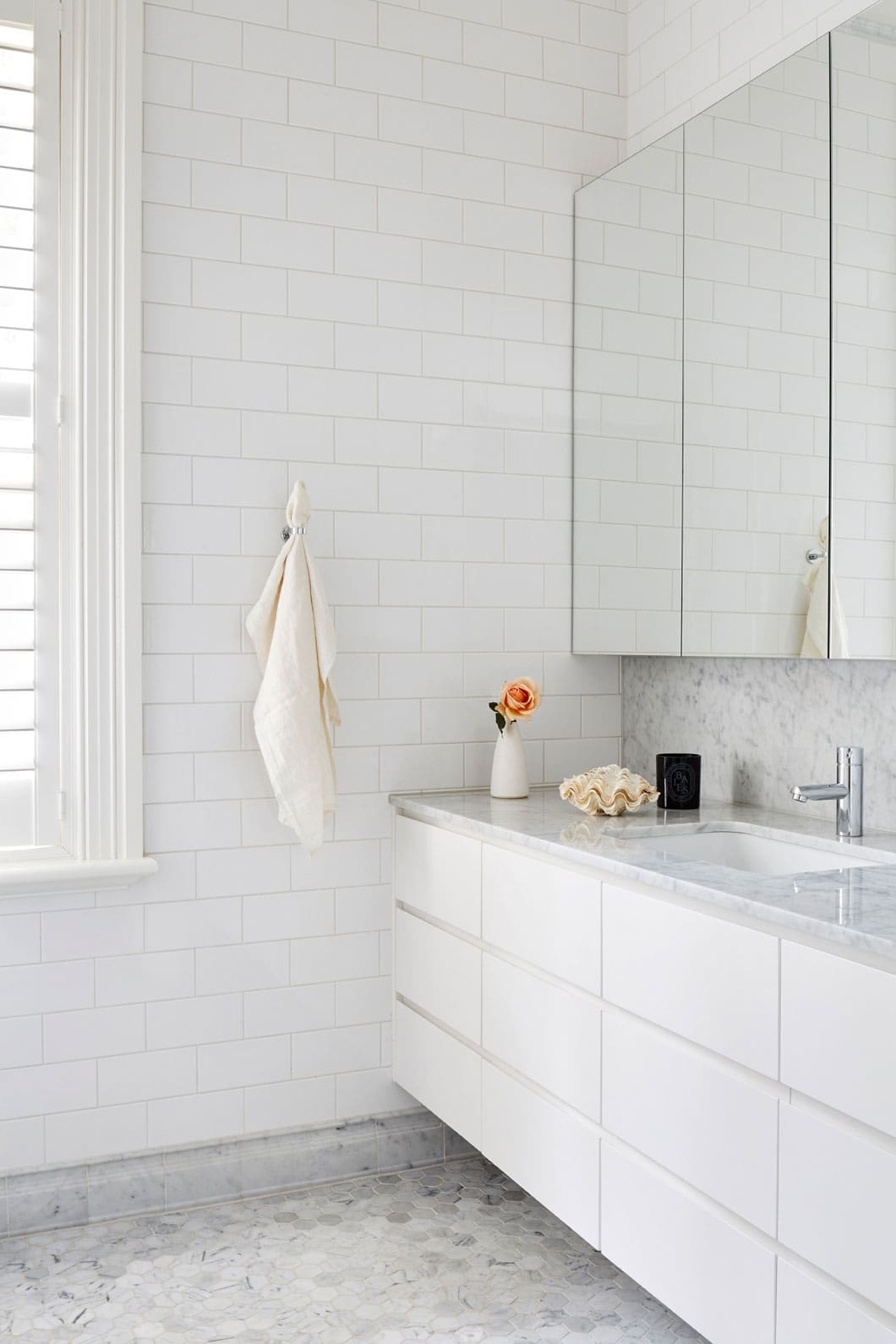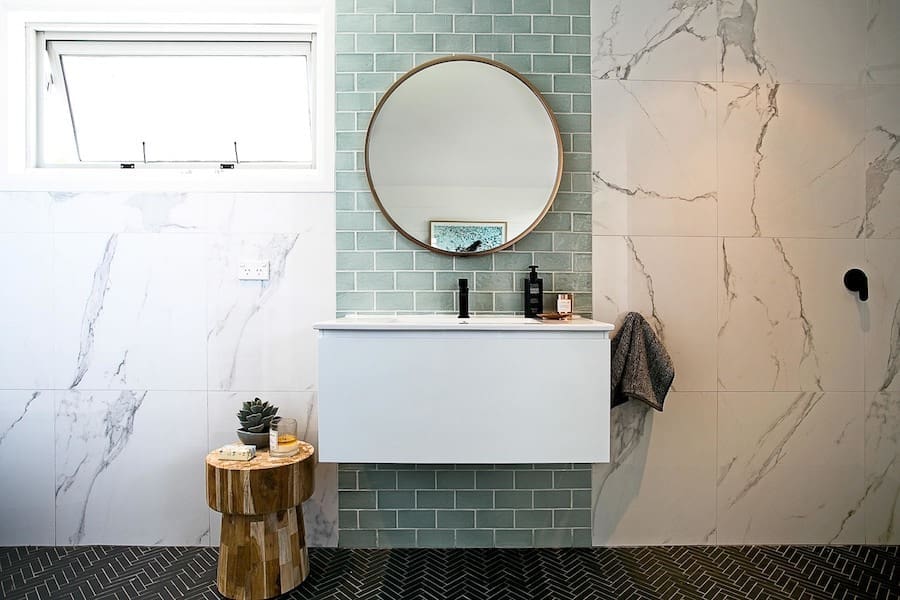 Offset subway tiles
An offset pattern is an unexpected way to lay your subway tiles that many designers are using today. It achieves a modern look that makes for a gorgeous statement.
Just as the name suggests, each row of tiles is offset slightly from the row below. And this way of laying subway tiles can be achieved in either a horizontal or vertical orientation.
Double herringbone subway tiles
Finally, the last layout to make our list of of the 5 most popular ways to lay subway tiles is a double herringbone pattern. Because when one of a good thing isn't enough, double it!
A double herringbone subway pattern creates a bolder look, emphasising the angular lines of a herringbone pattern. It's a fabulous option for coastal and contemporary style homes. Going for neutral coloured tiles can also create a more sophisticated, luxe and calm ambience in your space.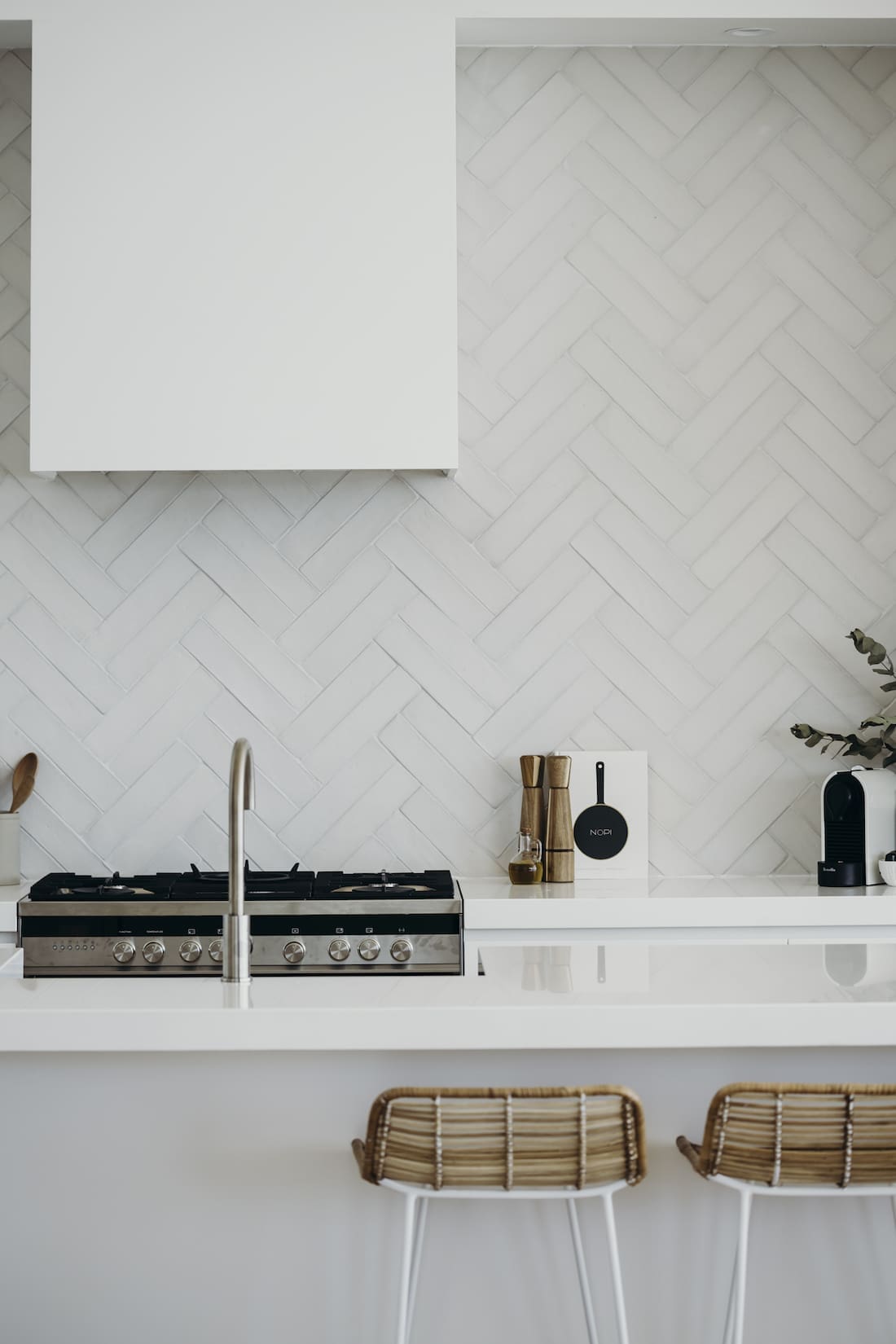 Have our design tips on modern ways to lay subway tiles helped you? Which subway layout is your favourite? Or if you prefer another subway pattern, let us know by leaving a comment below!