We're nearing the end of The Block Glasshouse — only two more room reveals left!
This week living and dining rooms were revealed with mixed responses from judges and even more mixed scores.
Michael and Carlene's statement bookshelf
Michael and Carlene took out the win again this week!
Their floor-to-ceiling bookshelf looked incredible and Carlene got top comments for her styling with the judges saying it was the first book shelf that has ever been properly styled on The Block, ever. That's a big complement and certainly well deserved.
While Neale was unsure about the exposed brick wall, we absolutely loved it.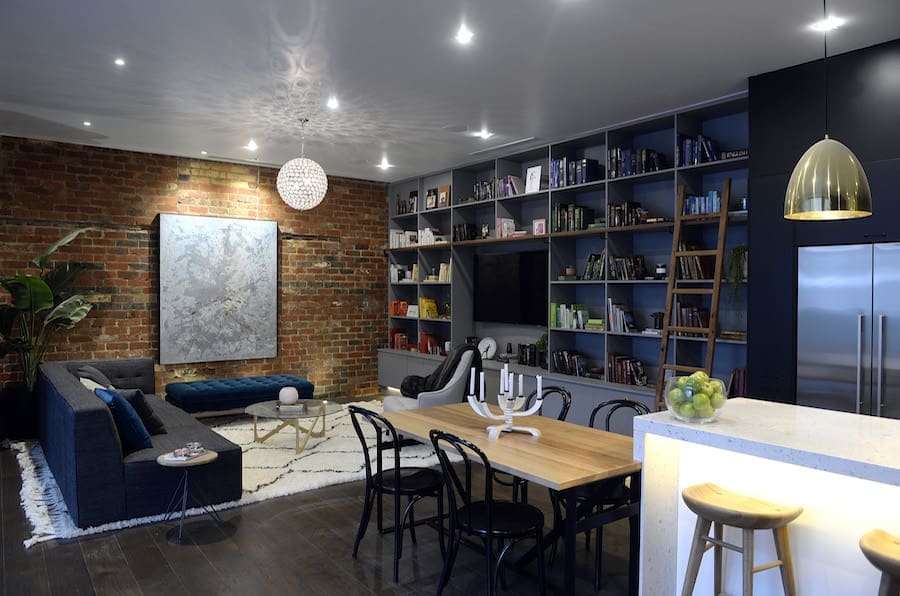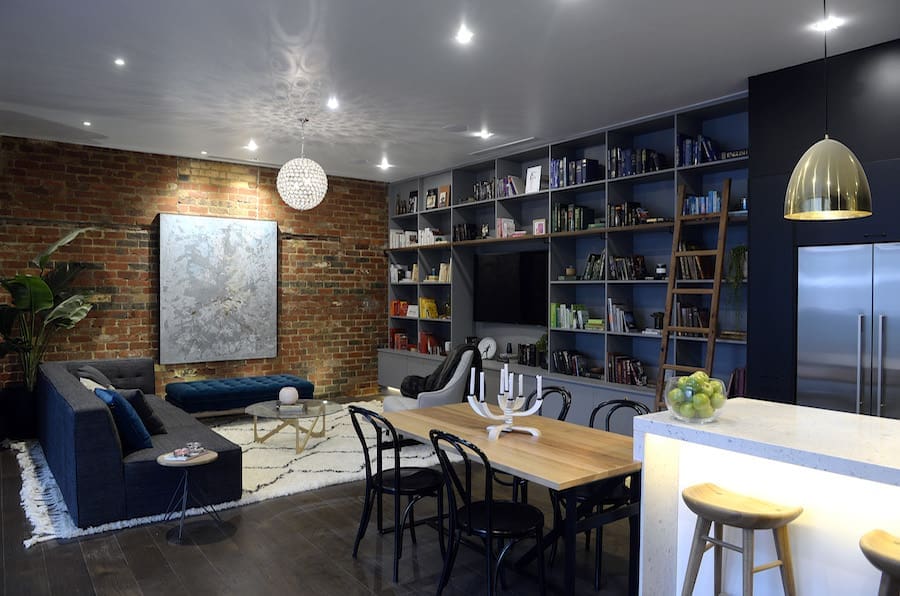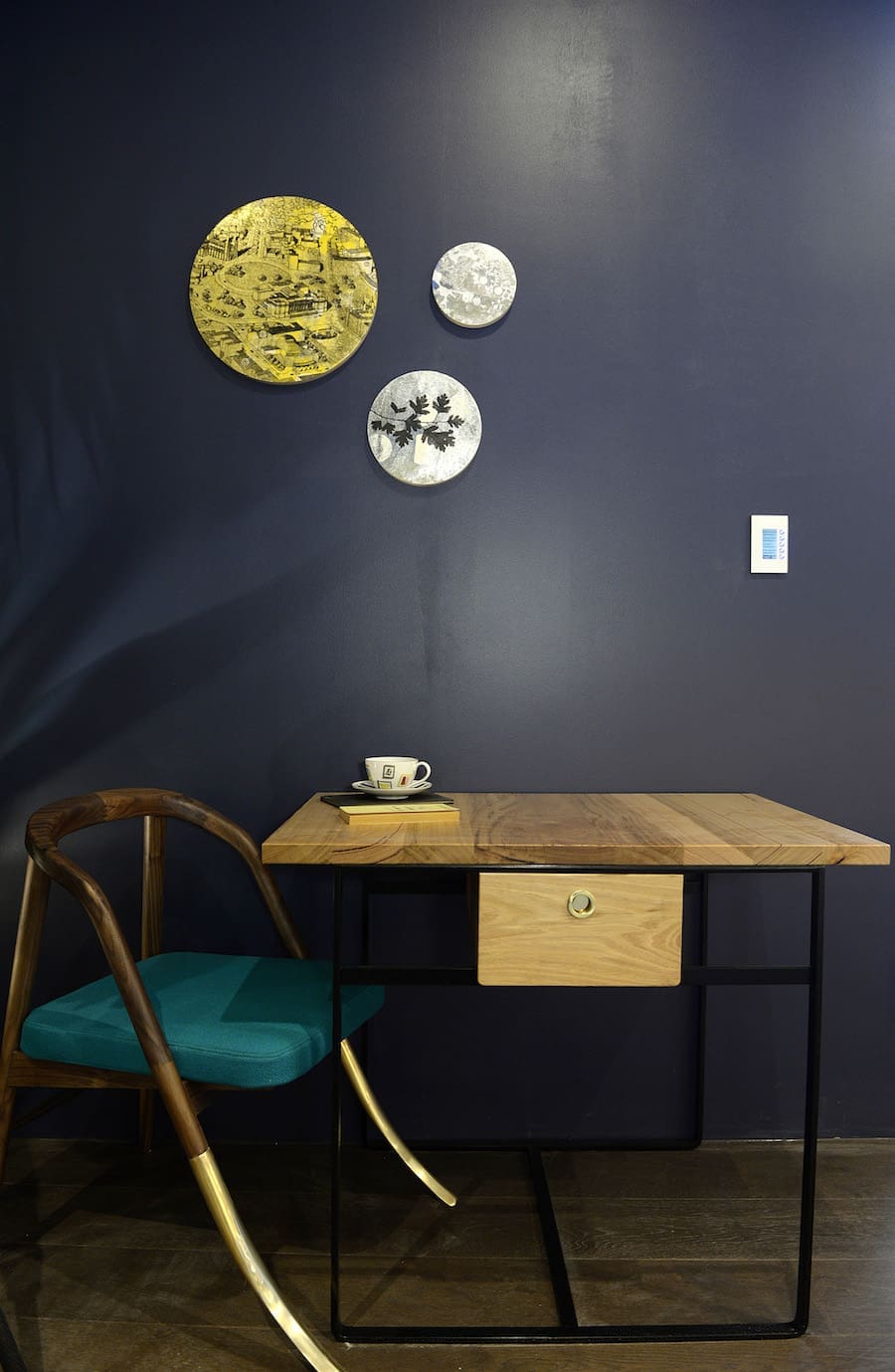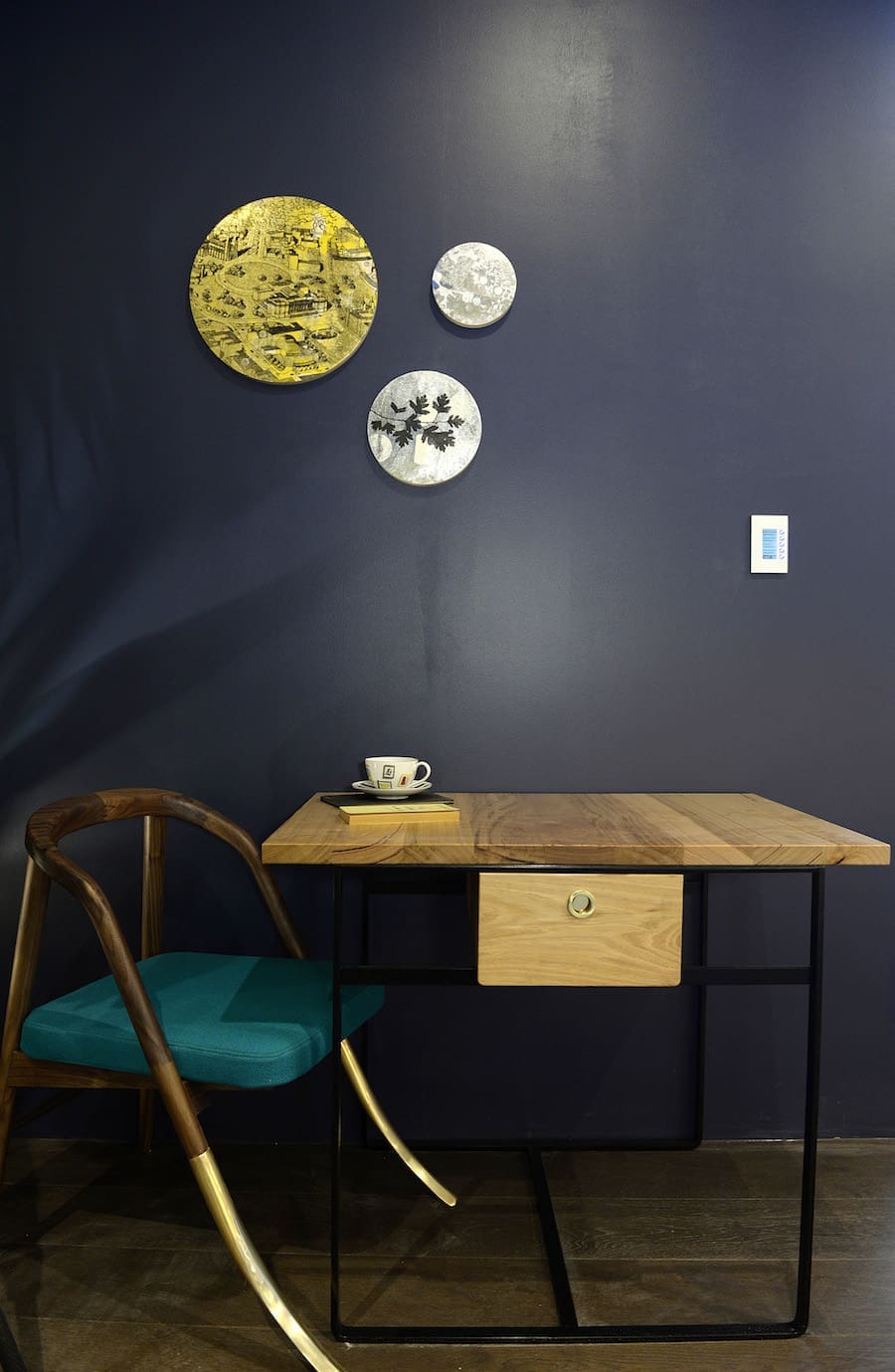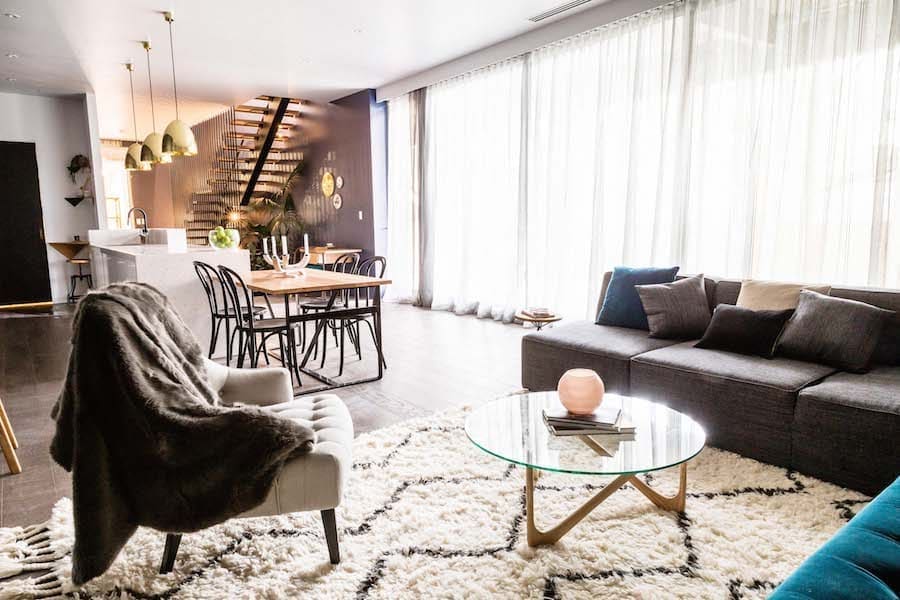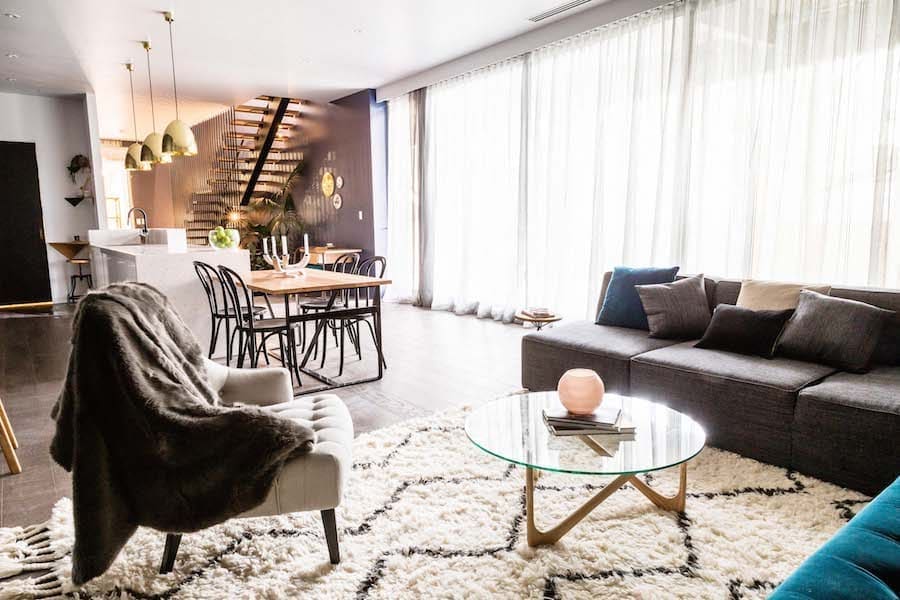 Max and Karstan's pendant light
Coming in at an incredibly close second (only half a point behind Michael and Carlene), Max and Karstan also impressed the judges with their sophisticated and warm living and dining rooms.
The standout feature was that Cintemani pendant light made by an upcoming local artist — Griffin Design.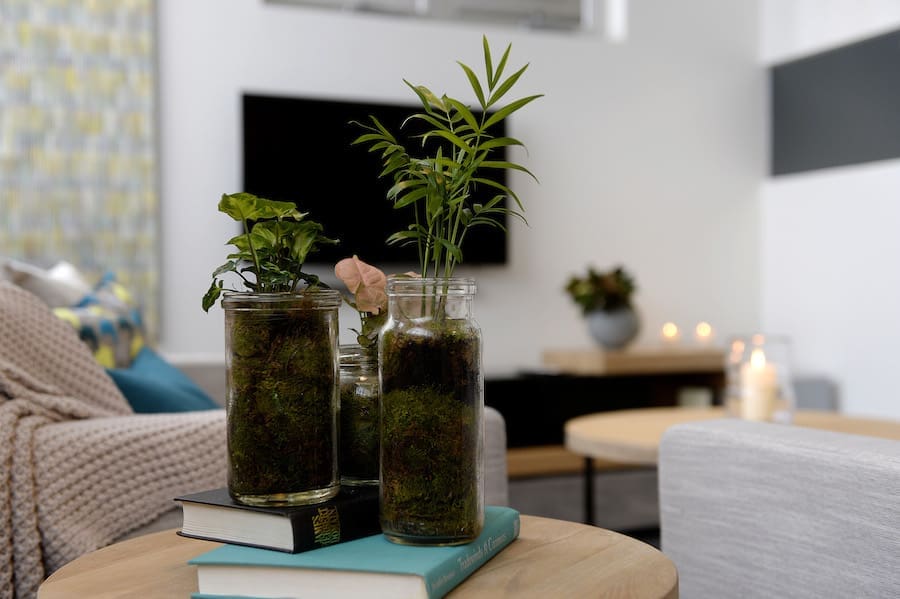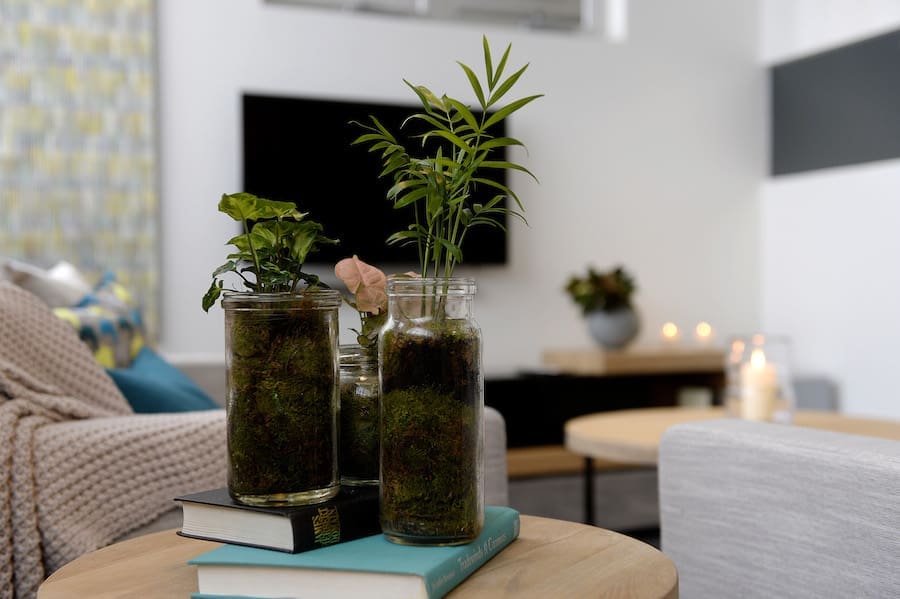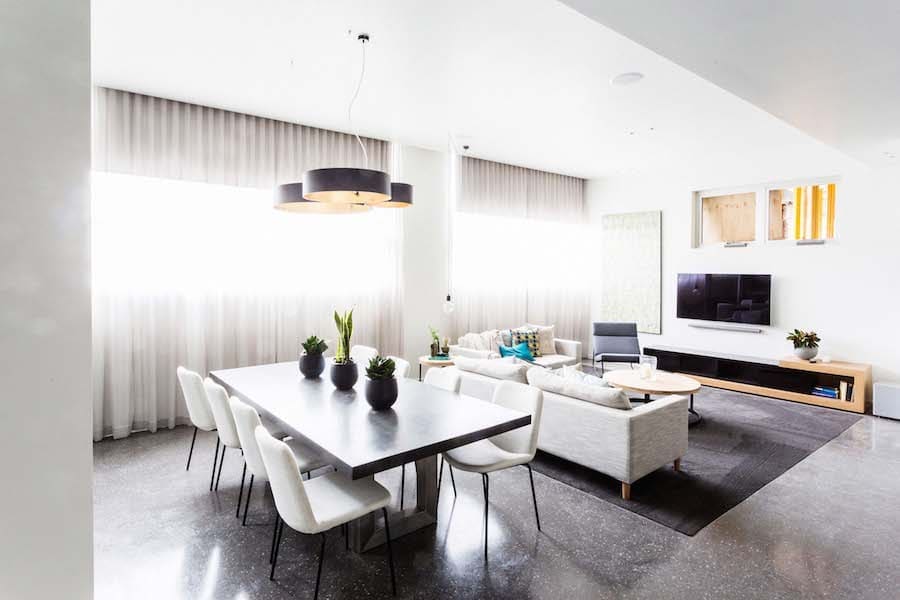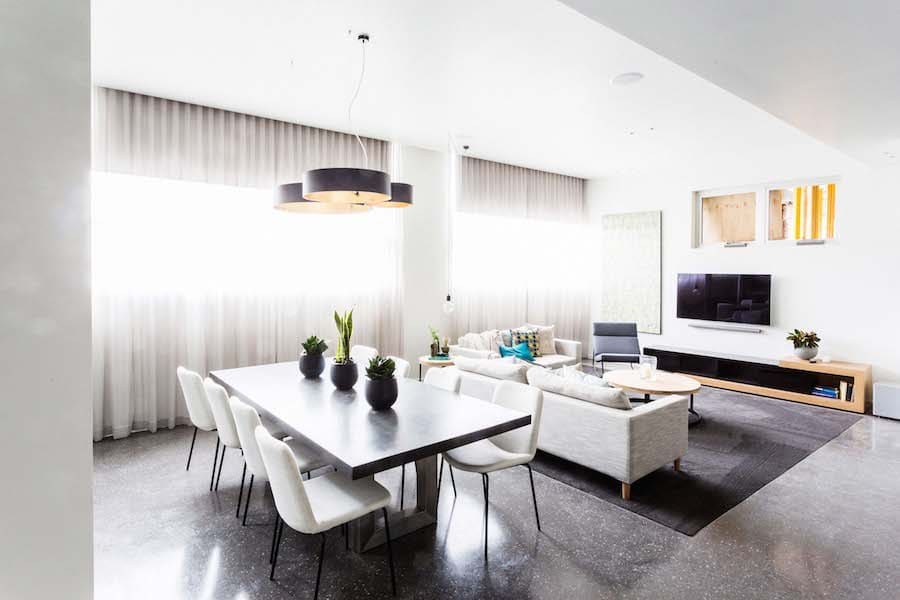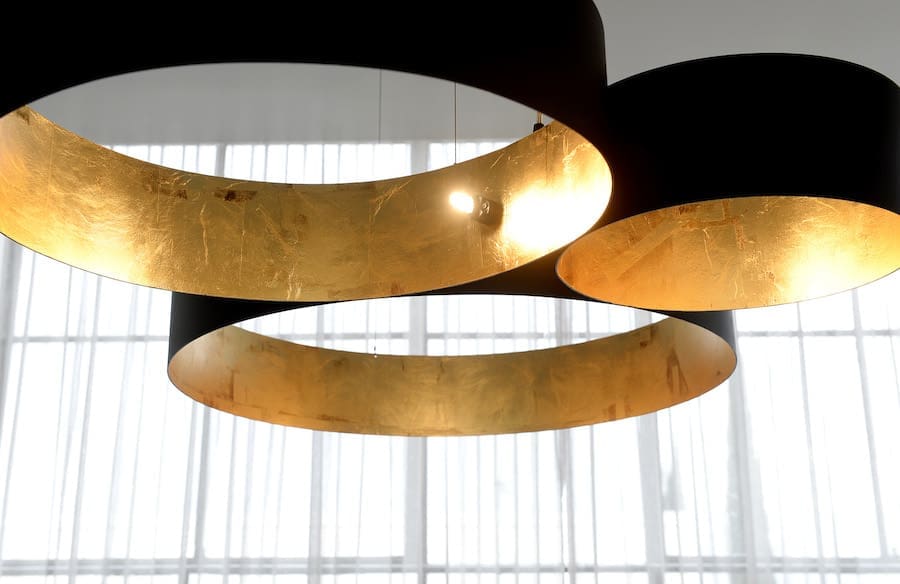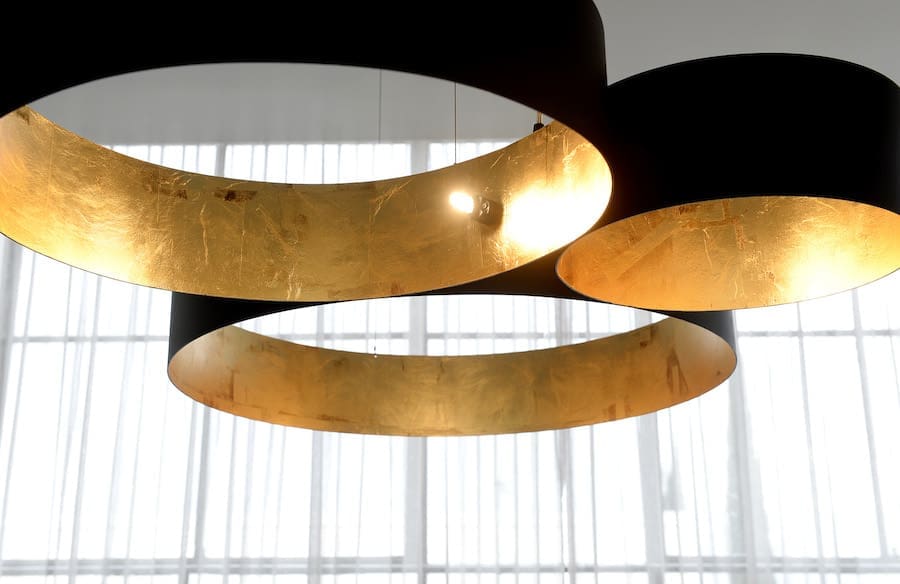 Darren and Dee's blue colour palette
Darren and Dee didn't get the best feedback about their space with the judges saying they expected something more. Their scores of 9 told a different story though.
We adore the blue and teal colour palette Dee has used throughout to create a calm and tranquil space.
Of course that herringbone floor which we've complimented each week gets a big tick too.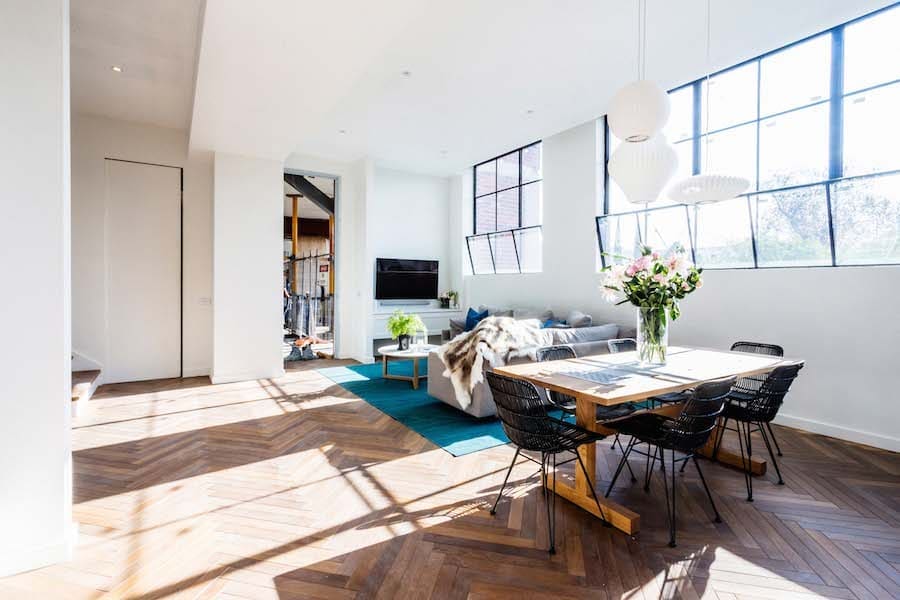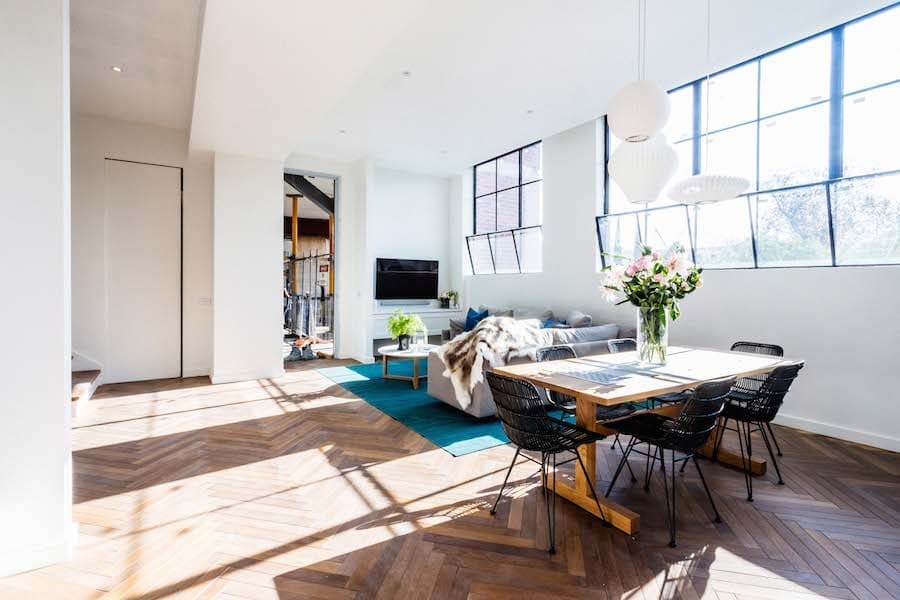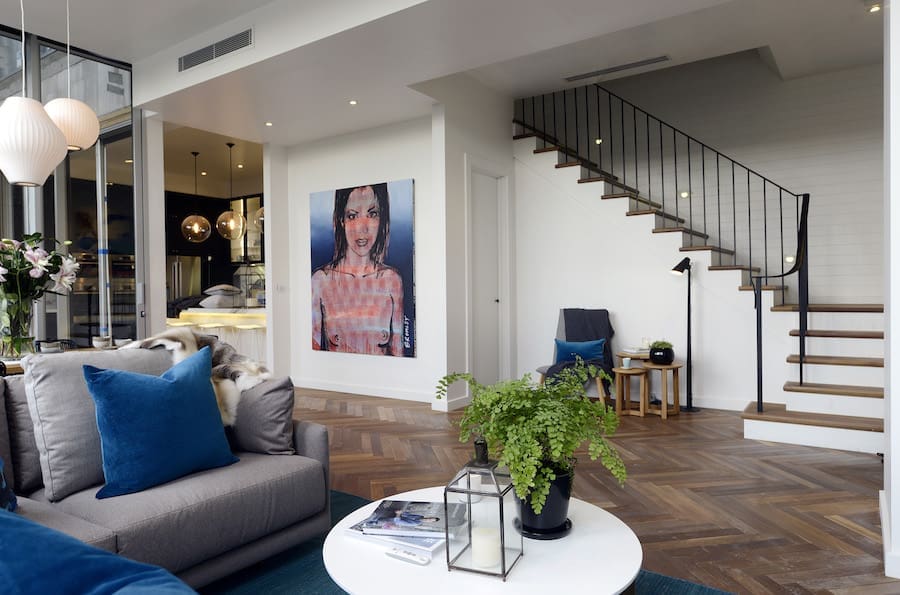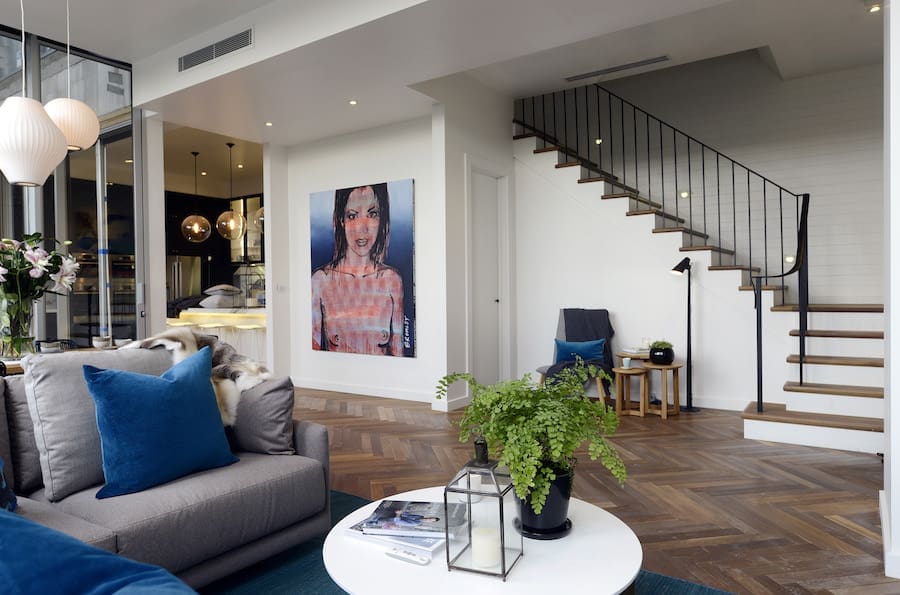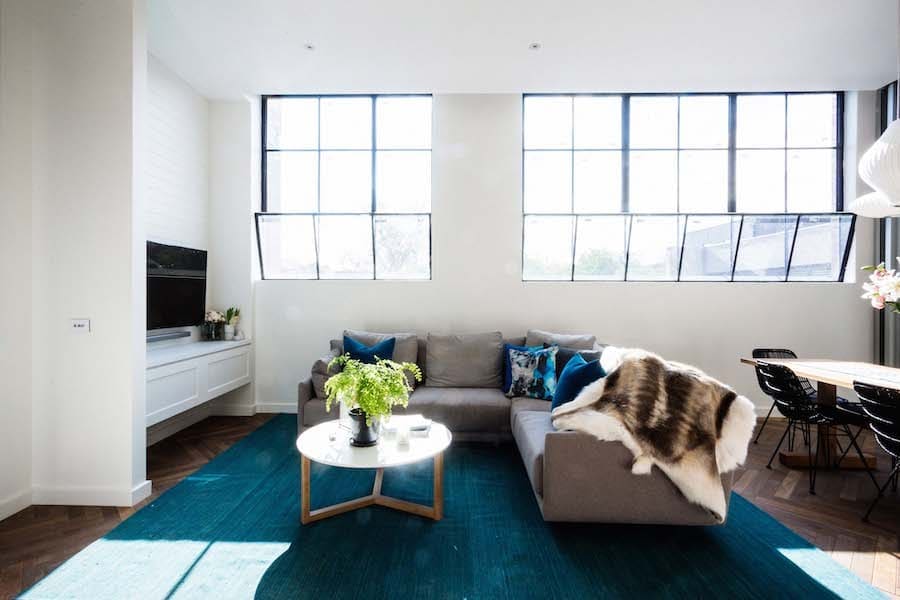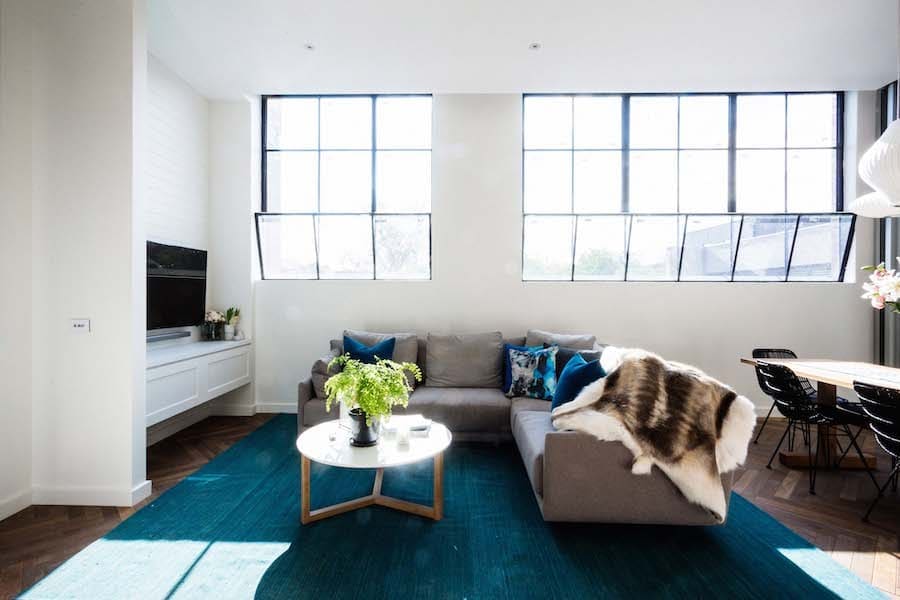 Simon and Shannon's wood feature wall
Like the judges we looooooved Simon and Shannon's wood feature wall, polished concrete and 60s sideboard. That metallic lamp on the sideboard is also ah-mazing!
It's not often we see the boys get marked down for their styling but this week the random chair under the staircase and teeny tiny rug in the living room saw them come in at fourth place. All easy fixes though that Simon thinks he could do in a night 🙂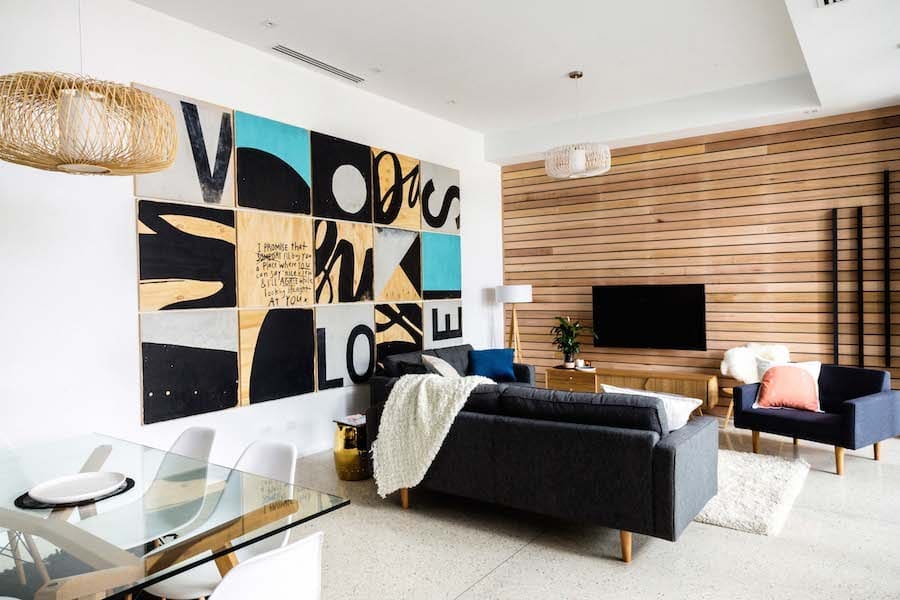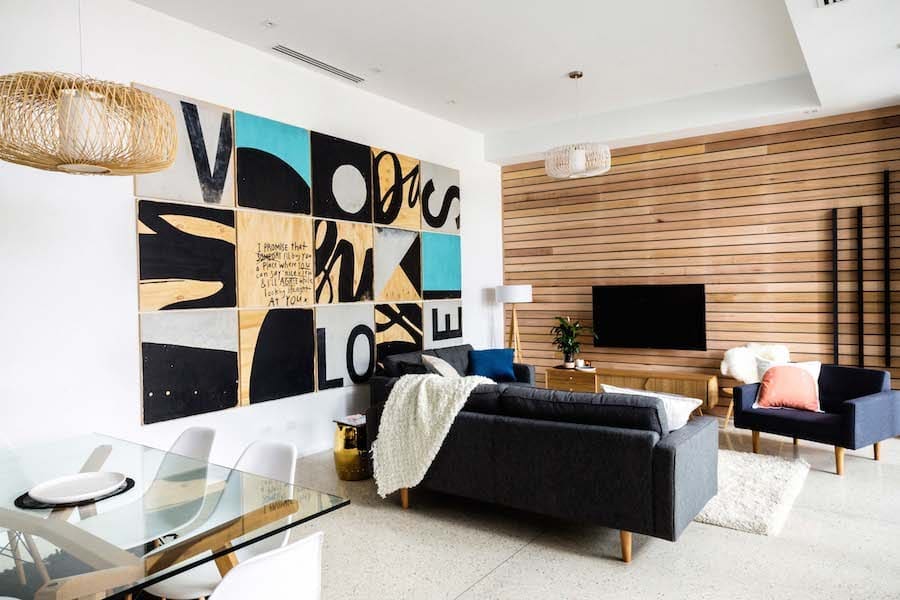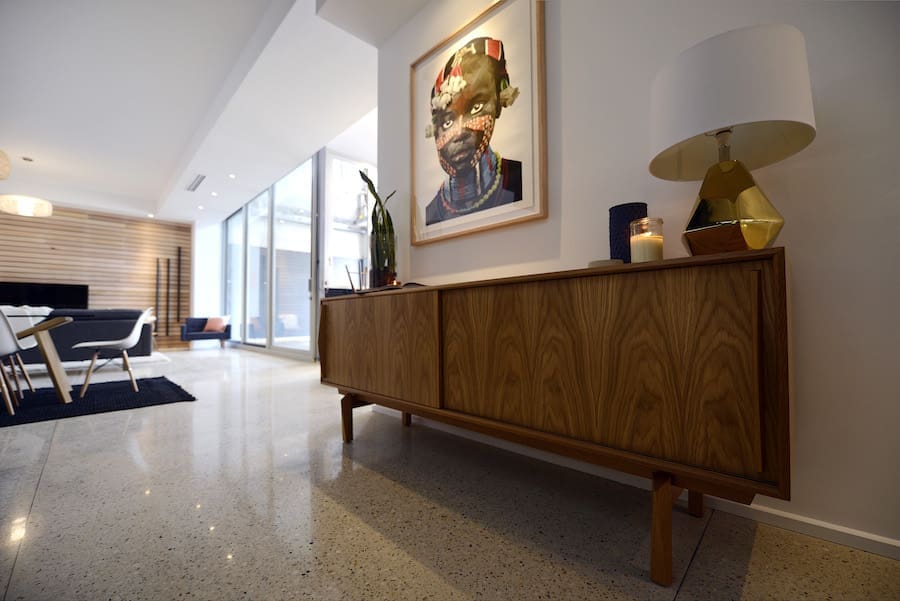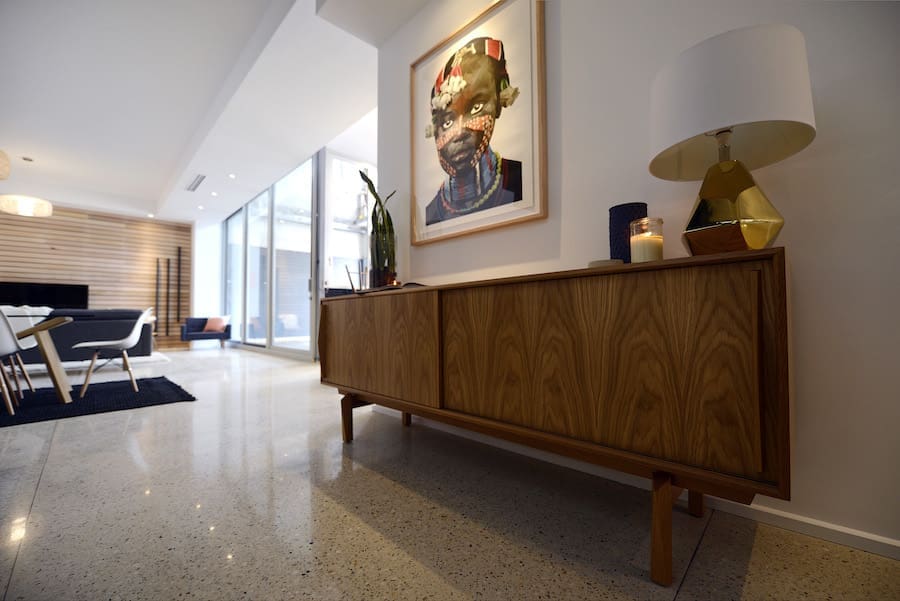 Chris and Jenna's fireplace
These guys got ripped to shreds again this week!
The only positive the judges could find in their whole space was the table but were then quick to point out that the chairs did not suit the table and should be able to fit beneath it.
It was hard to see these two so defeated in last night's episode. Here's hoping they finish with a win!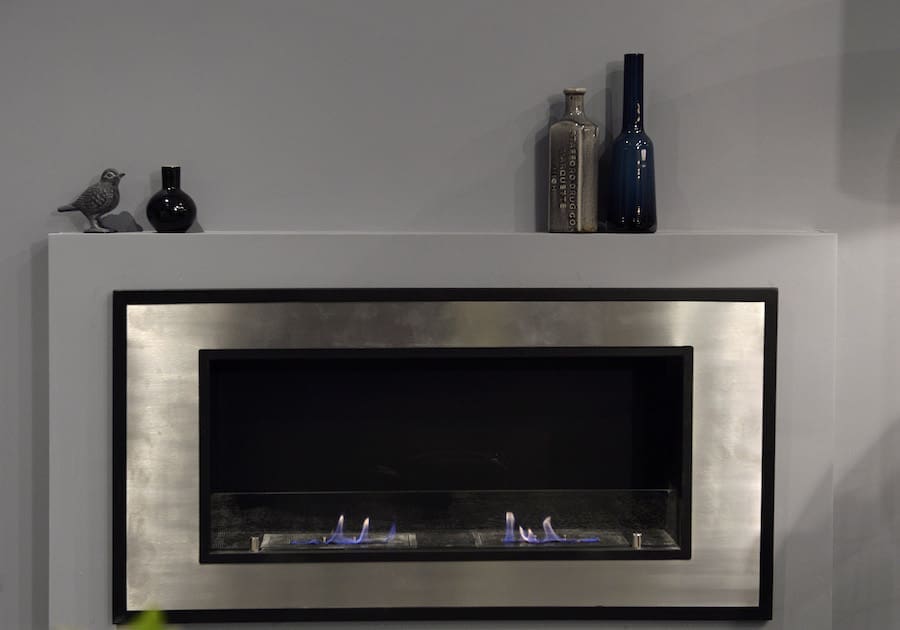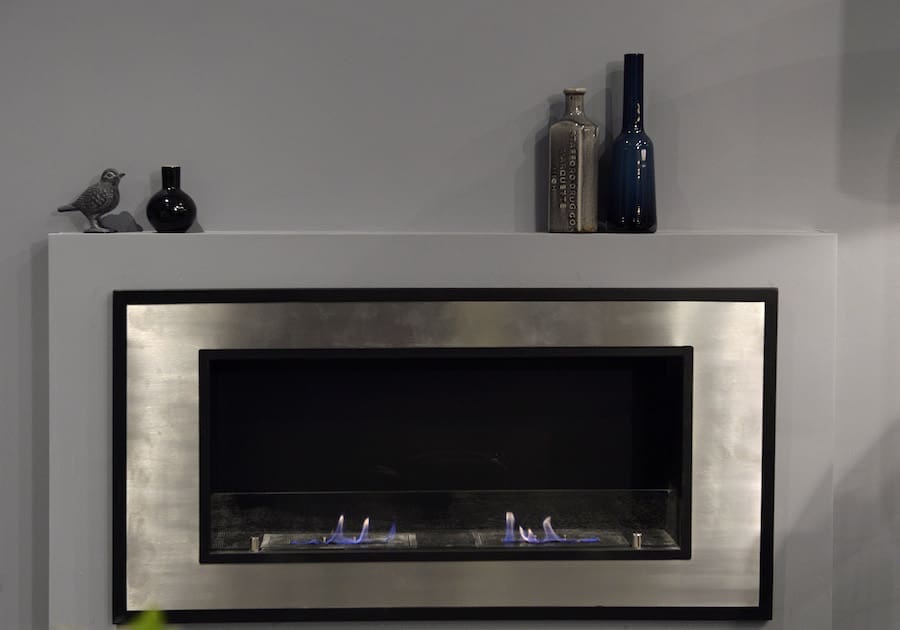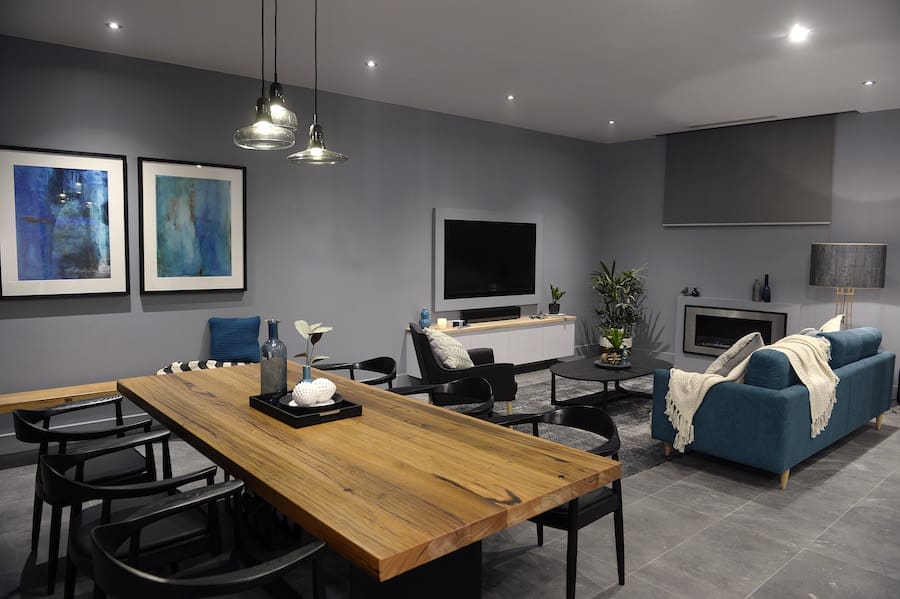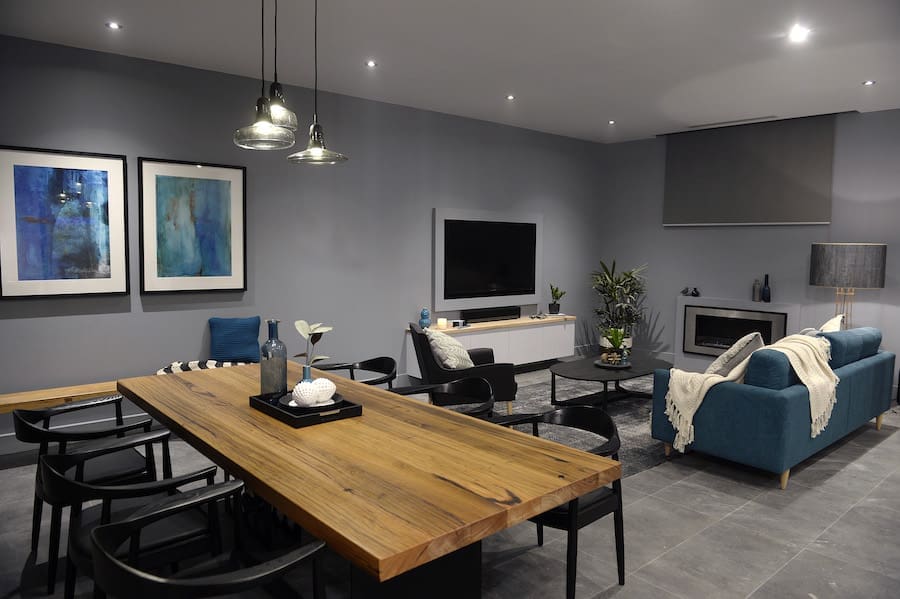 What did you think of the living and dining rooms? Were you blown away or like Neale did you expect something more? Tell us in the comments below!