Sometimes we come across homes that are sleek and sophisticated. Other times, it's cool and coastal. But this home tour can only be described as cute, quirky and eclectic. Come along as we take a tour around the wonderful world of The Flinders Nuthouse.
The Flinders Nuthouse is the fun holiday home for owner, Annie Price and is a total collectors paradise. Let's take a look around!
Related article: An '80s brick home turned colourful rainbow paradise
Related article: Fun home tour with pops of colour around every corner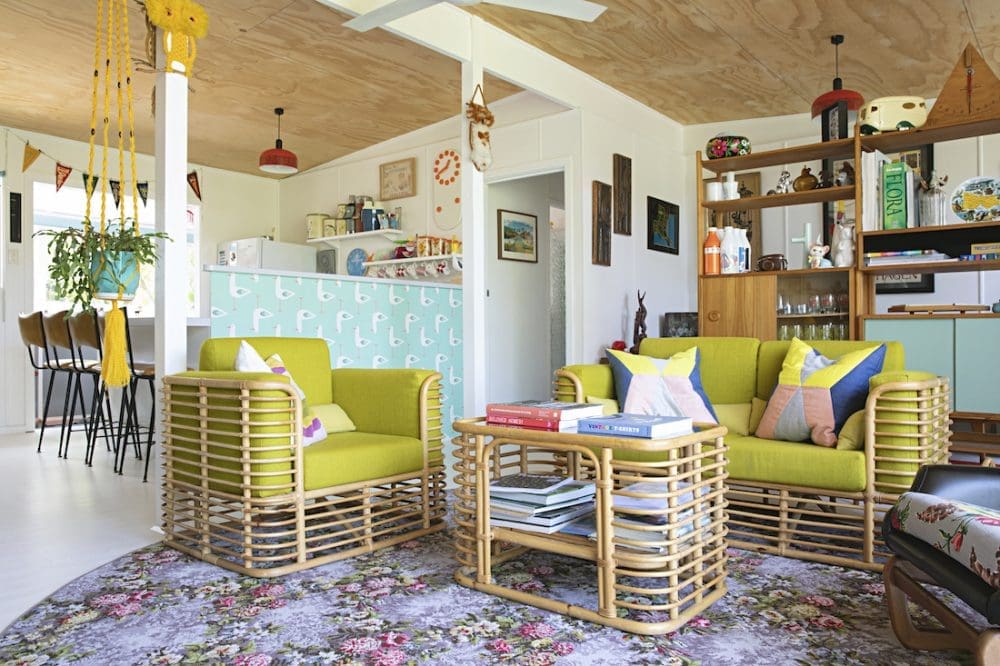 This little pocket home is a mish-mash of style and colour and it's exactly how the family envisioned it.
"The Flinders Nuthouse is our holiday home. Jamie, myself, Dot (11) and Pearl the dog. It's just an hour from our home in Beaumaris, Victoria, and we try to get there as often as possible," explains Annie.
"Normally we head over there every second weekend, but with the recent lockdown, sadly not at all.
"Its got just 2 bedrooms, 1 (perfectly pink) bathroom and an open living/dining/kitchen space. So yeah… it's teeny tiny!
"We also have Sunny the vintage Sunliner caravan for when friends stay over."
Shop the look: Vintage flair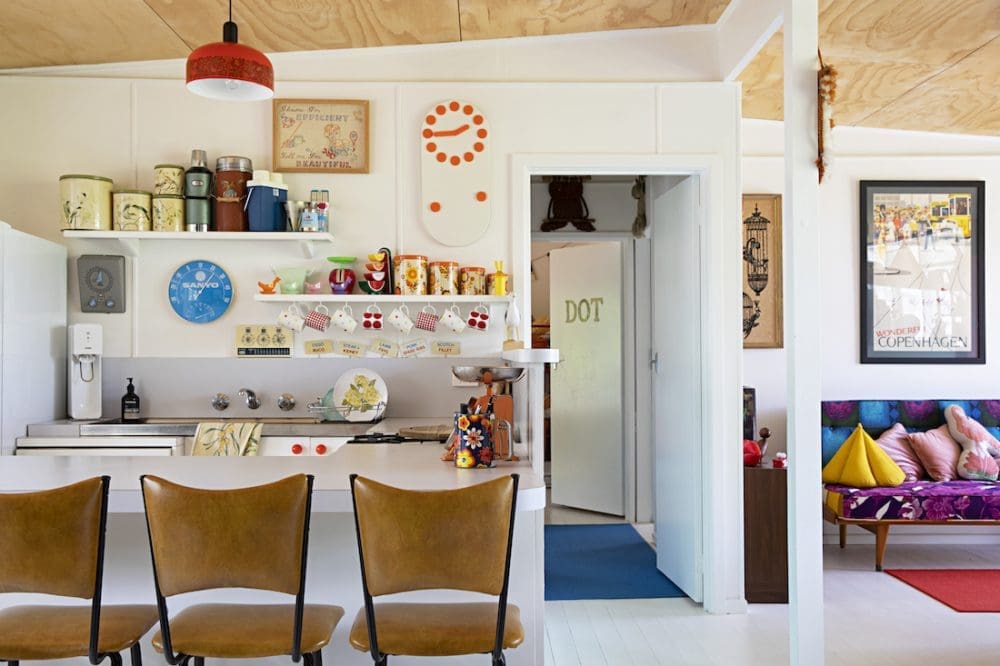 There's so much going on in this eclectic little house thanks to Jamie and Annie's passion for collecting.
"We are mad collectors, although some would say hoarders," laughs Annie.
"Normally in a relationship, one of you might be that way inclined while the other is more minimalist to keep it in check. Unfortunately, we are both as bad as each other!
"Pre-Covid, we were at garage sales every Saturday morning, gathering quite the stash over the years! Our excuse was always, 'One day we might get a holiday house'. Then, 5 years ago, that magical day came and we finally had somewhere to offload the stash!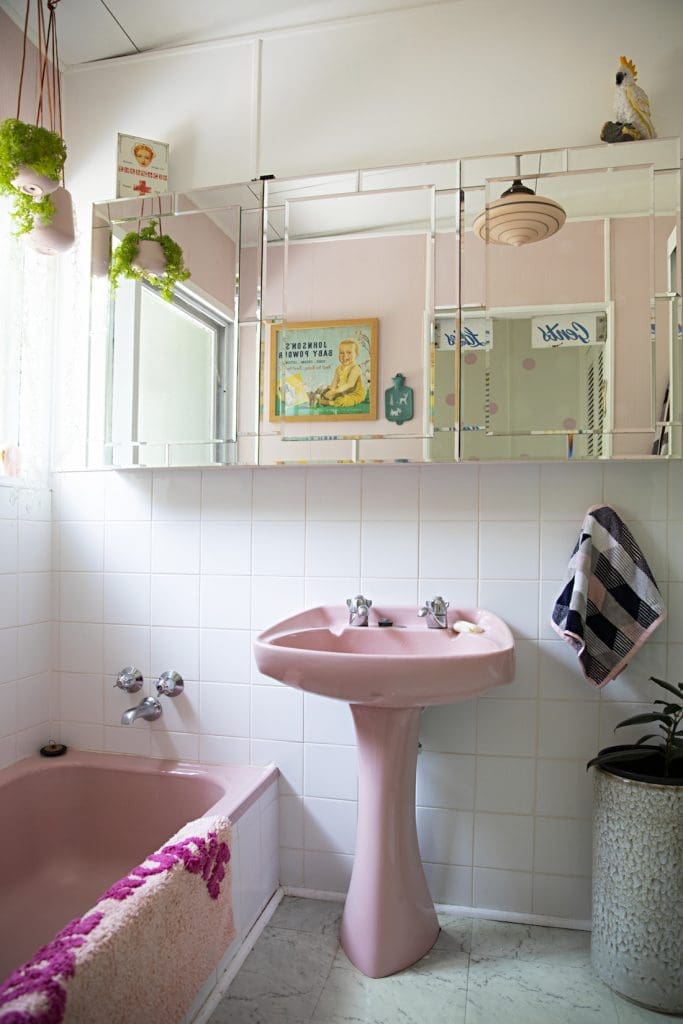 With few edits to the home, the transformation of The Flinders Nuthouse was mostly cosmetic.
"We got the house at an incredibly good price because a large family of termites had previously made it home!
"The previous owners had ripped up the carpet to sell, only to find huge holes in the boards. So, we fixed the holes and painted the floor white to disguise the mismatched boards.
"We also had to replace the sagging canite ceiling with ply, move the front door across so we could maximise the living space and also rebuild the front deck as the boards were rotten.
"To make it what it is today, the rest was purely cosmetic — paint, wallpaper, new marmoleum tiles and all our stuff!
"I'd describe our style at The Flinders Nuthouse as quirky, colourful, eclectic, vintage and happy. It makes us (and visitors) smile every time we open the front door.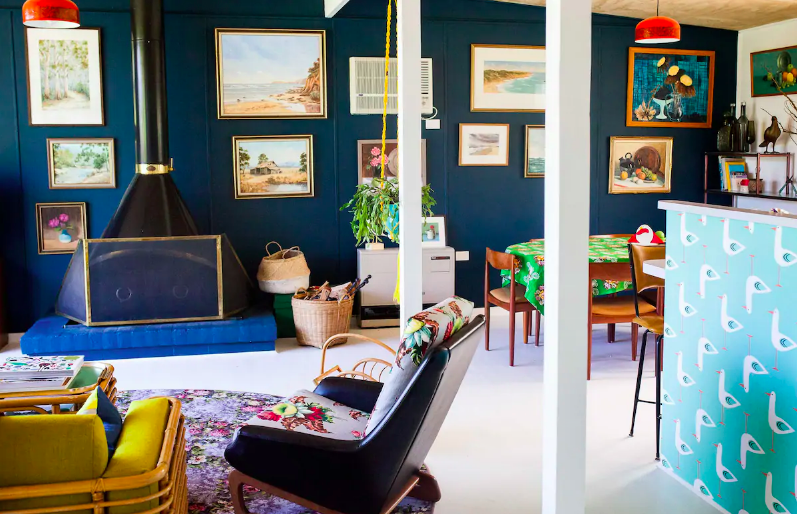 With unique features such as a mix of wallpaper in the bedrooms and the fabulous fireplace, it's hard to know where to look next when wandering through this home.
"We really love the bedroom with mismatched wallpaper. We've been collecting for years and had all these one-off rolls that were never enough to do a whole wall.
"So, we decided to go patchwork with similar toned patterns and are so pleased with the result. I love looking at it and being reminded of where we found each roll.
"One of them was in my bedroom in England as a child — my folks kept everything (no surprises where I get it from!) so we had a roll left over. It's incredibly special for me to see it live on," smiles Annie.
"I also love our front lawn. At home in Beaumaris, we have a native bush garden so it's a lovely change to have a big lawn here.
"In summer, we get out the slip 'n' slide, have picnics, play totem tennis and Finska games, along with open fires at night… It's a real treat."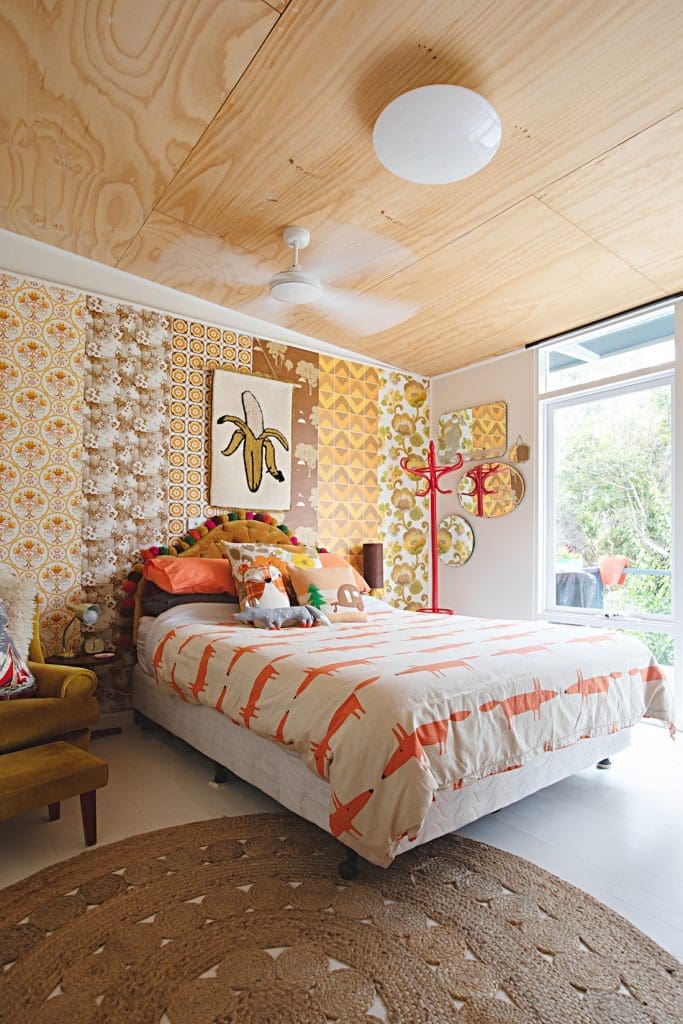 Clearly the Queen of collecting, we asked Annie her top tips for shopping for vintage treasures.
"If it leaps out at you and says, 'buy me' you probably should! Buy or collect what makes you happy and makes you smile. And keep things that have a story to tell or mean something to you.
"I love to mix vintage bits with modern pieces. For example, our day bed is an iconic 1950's Australian piece. But we've dressed it with cushions from IKEA and Aldi.
"Seek out garage sales, Op shops and hard rubbish to find the best pieces. We also love going to vintage markets. We often think things 'find us' rather than us finding them!" says Annie.
"Probably my favourite tip and one I clearly live by, is don't worry about mixing up different eras, colours, or patterns. There are no rules!
"And finally, your home should be personal. Don't feel you have to subscribe to someone else's style or replicate a look that's 'in' . You do you!"
Thank you so much to Annie for showing us around The Flinders Nuthouse. You can stay in this fabulous little holiday home, too! Check it out on Airbnb and be sure to take a look at their Instagram page.
Photography by Natalie Jeffcott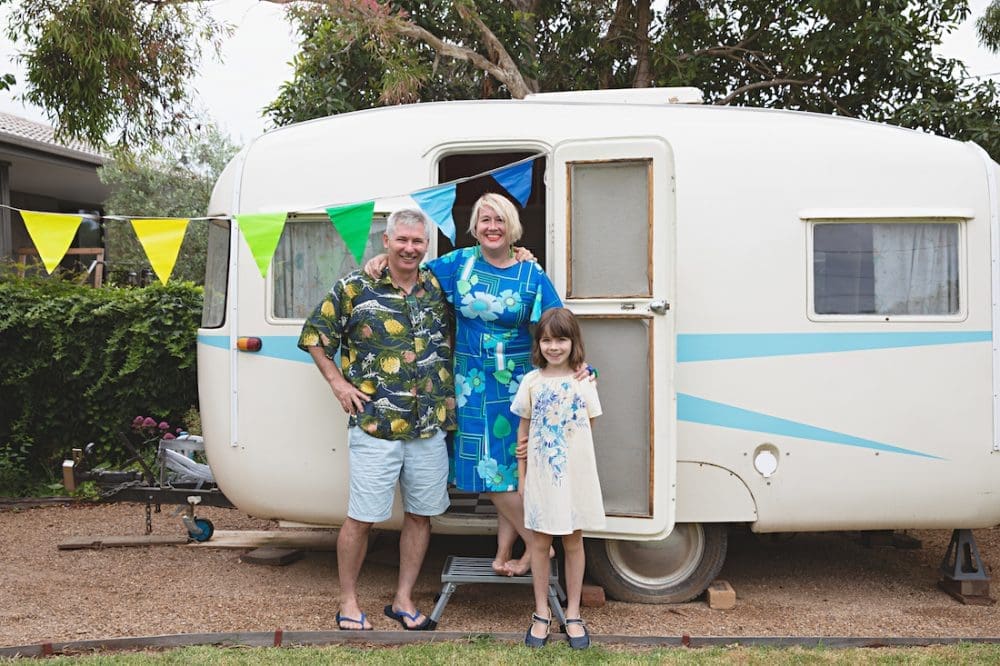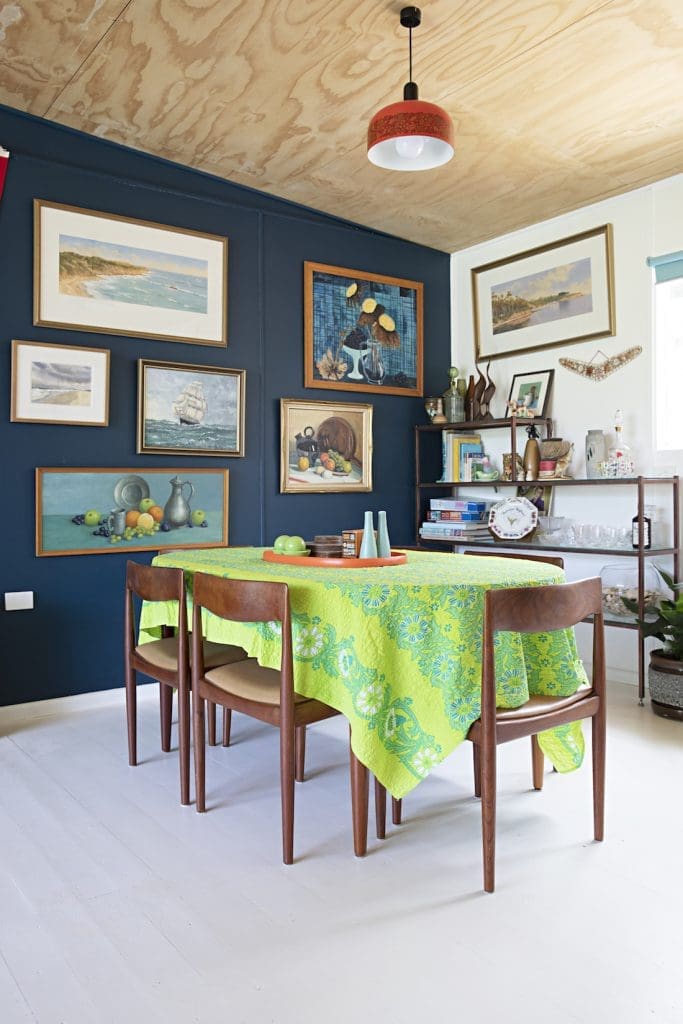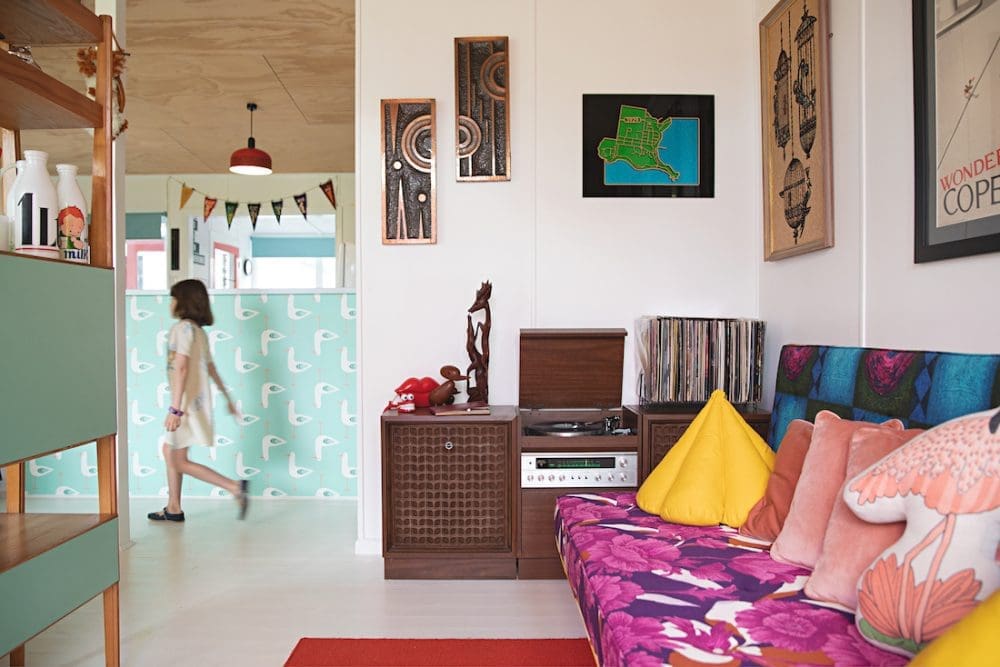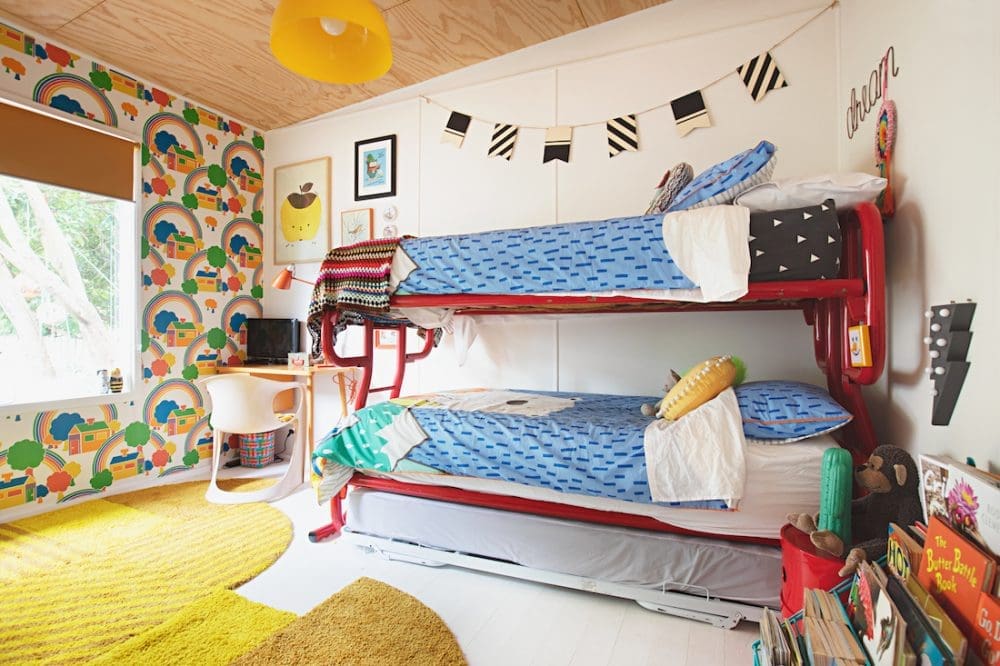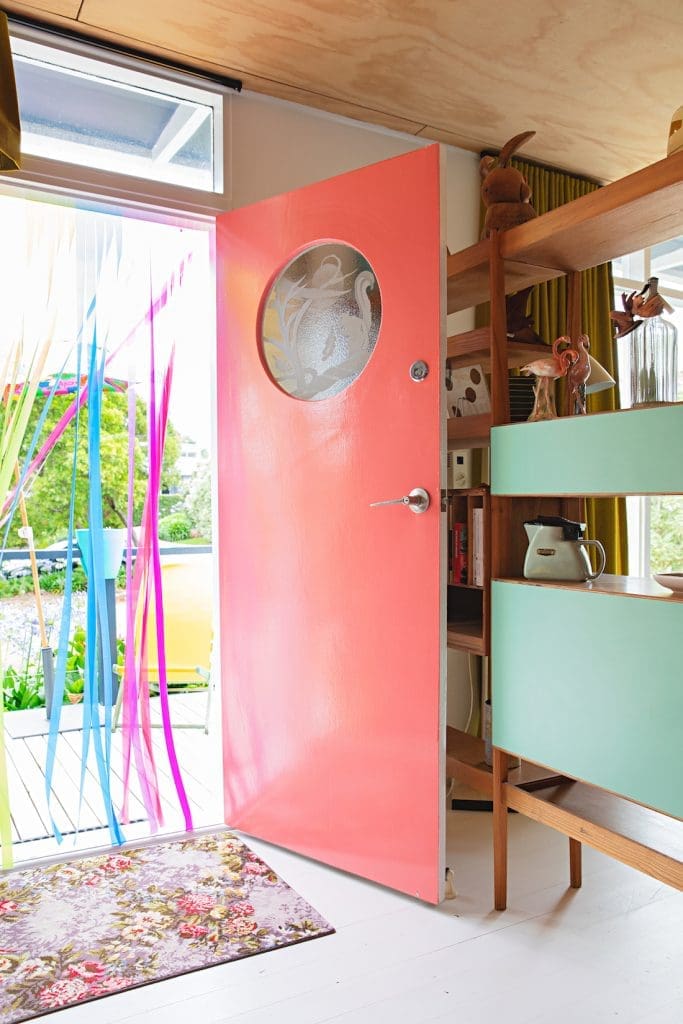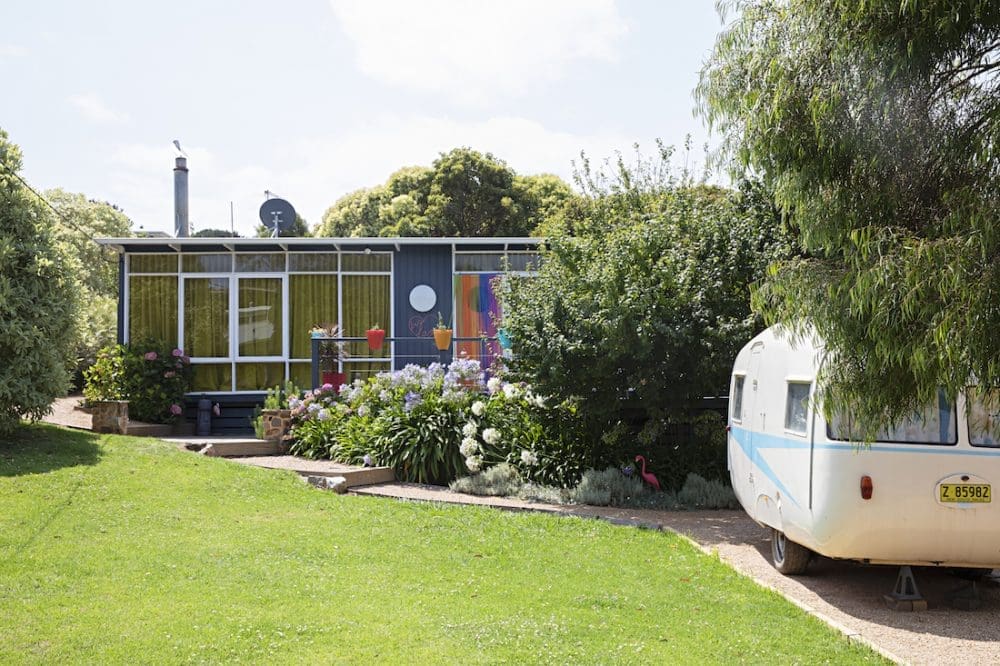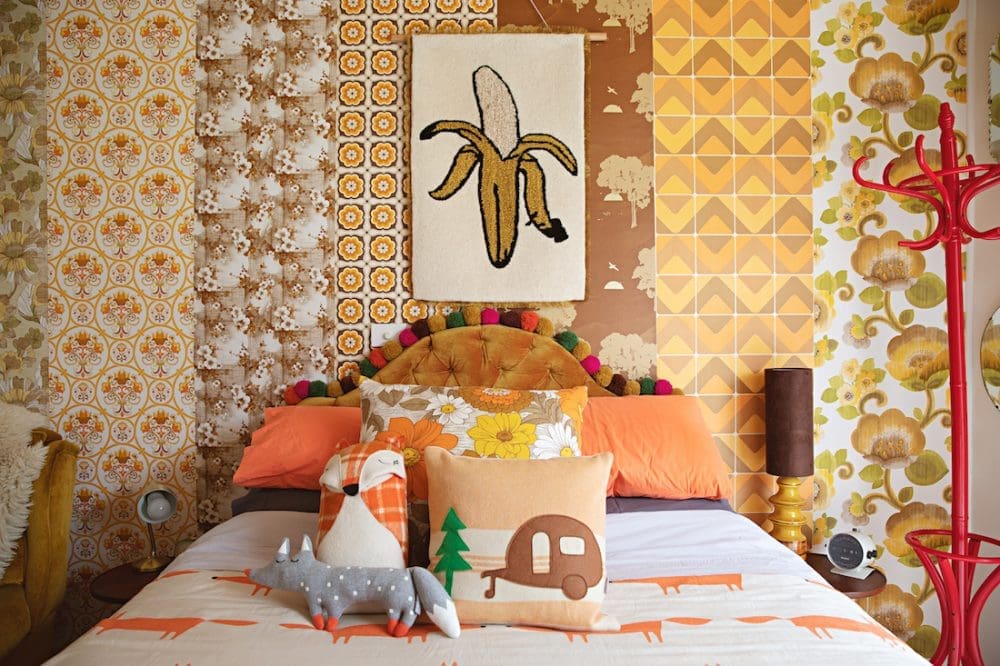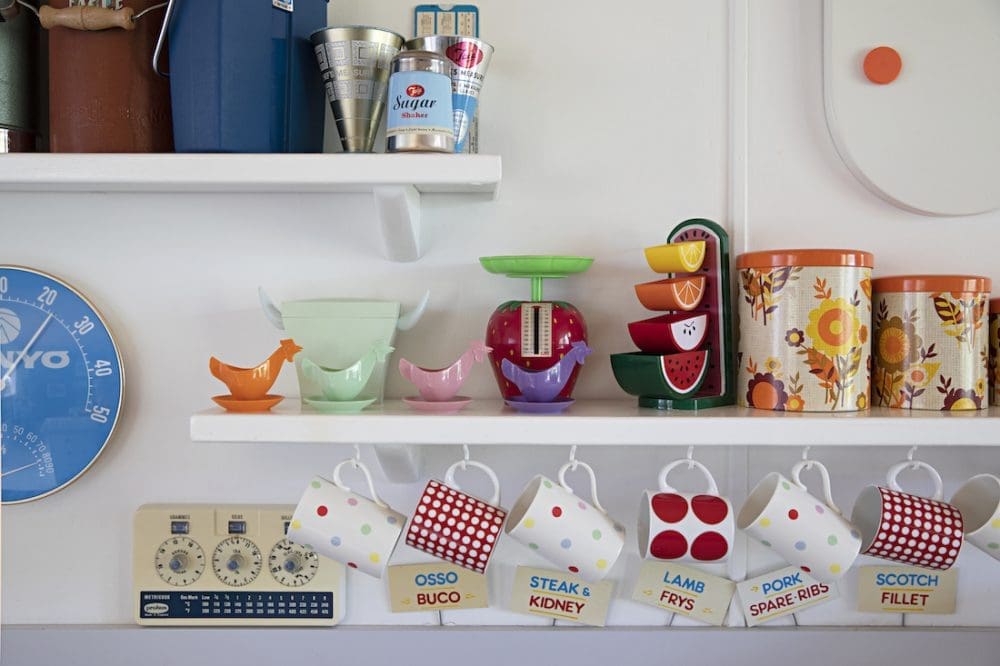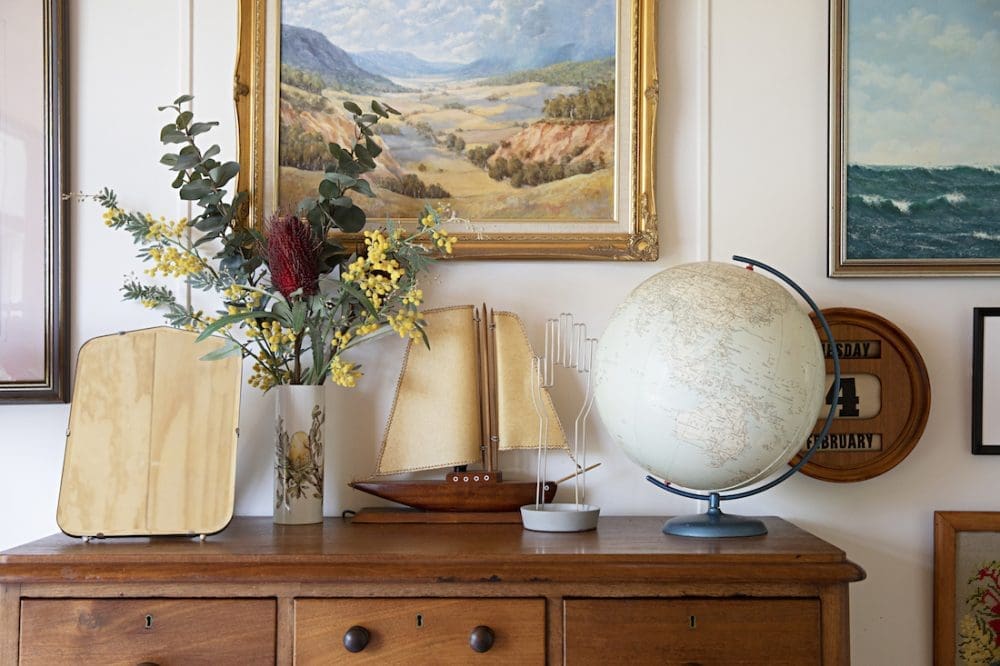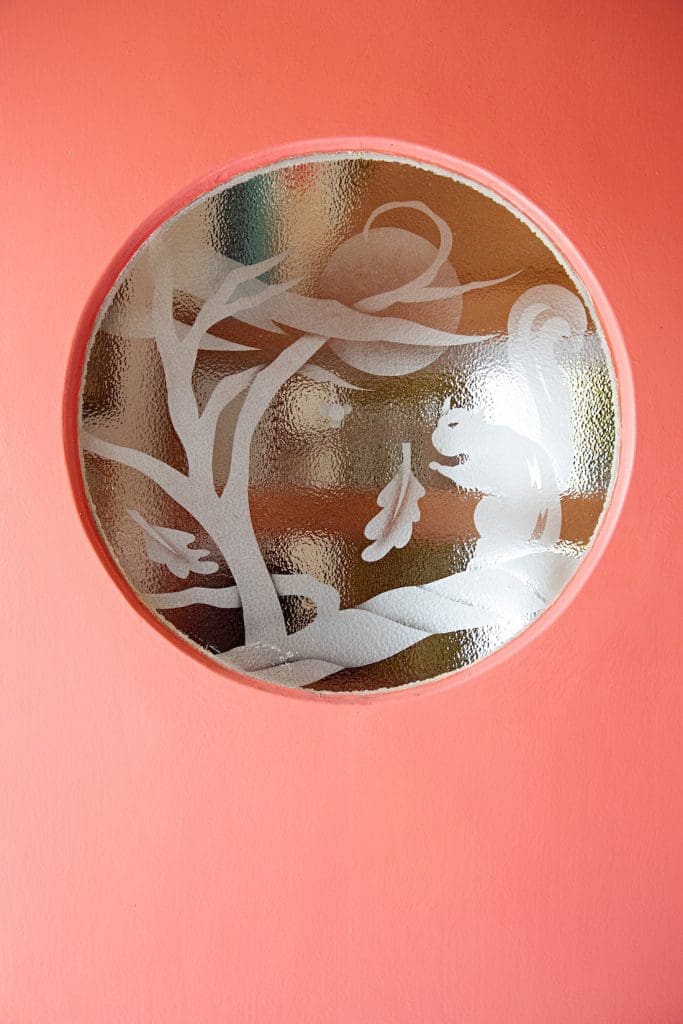 Shop the look: Vintage flair
Disclaimer: This post contains some affiliate links. This means that when you click on a link and purchase something from that site, we may make a small commission at no extra cost to you. We promise we only work with brands we know, love and trust.