Taking a peek inside beautiful homes is one of our fave ways to relax, unwind and refill our cup of inspiration. Today's home tour is no exception, aiming to create that holiday feeling with rejuvenation and connection in mind. We take you inside The PAUSE — a home designed to make you do just that… pause and relax.
Related article: How to: Style a holiday home
Related article: From dated home to luxe holiday style: Before and after home transformation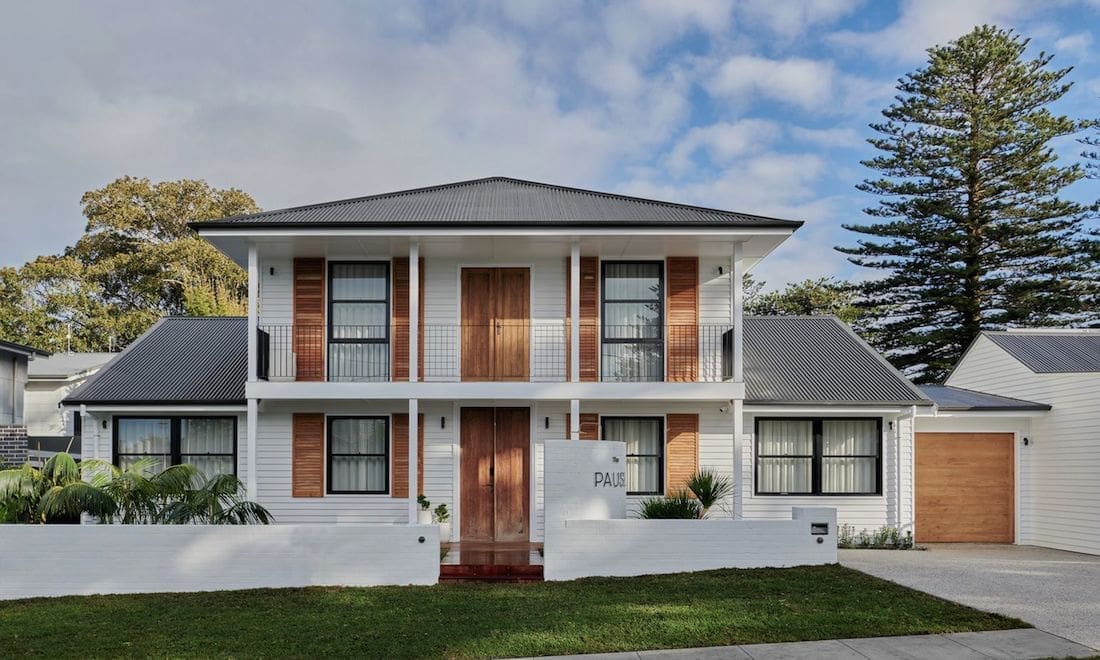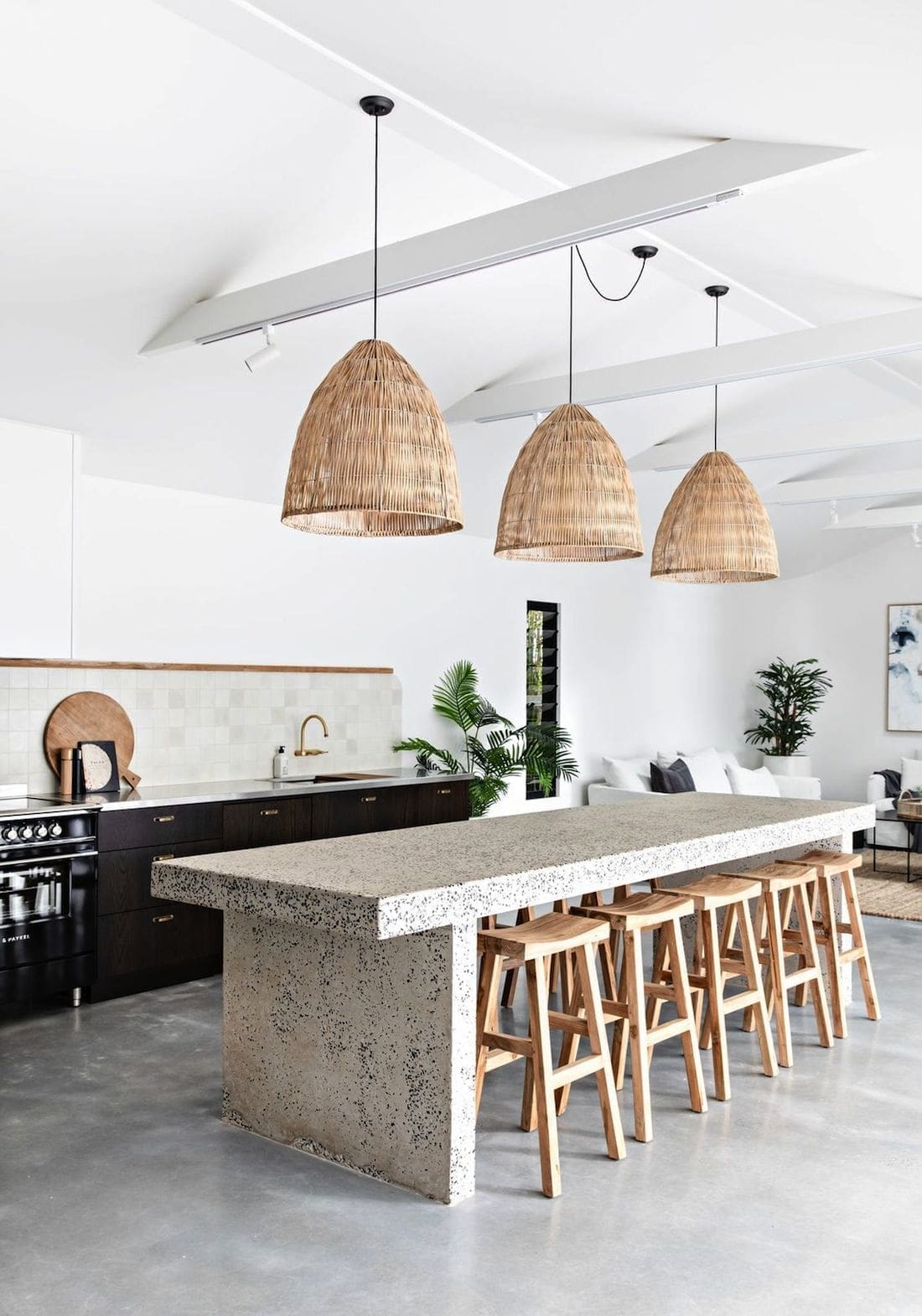 The Pause is the holiday home of Simone, Interior Designer and founder of SOUL Home, husband and builder Ben Mathews of BAM Constructions and their 4 energetic boys.
"The PAUSE is a lifestyle business. It's a holiday rental, as well as being our own holiday home… when it's not booked out!" smiles Simone.
"We decided to enter the holiday property market, with the passion to share our skills and ultimately our property with the masses.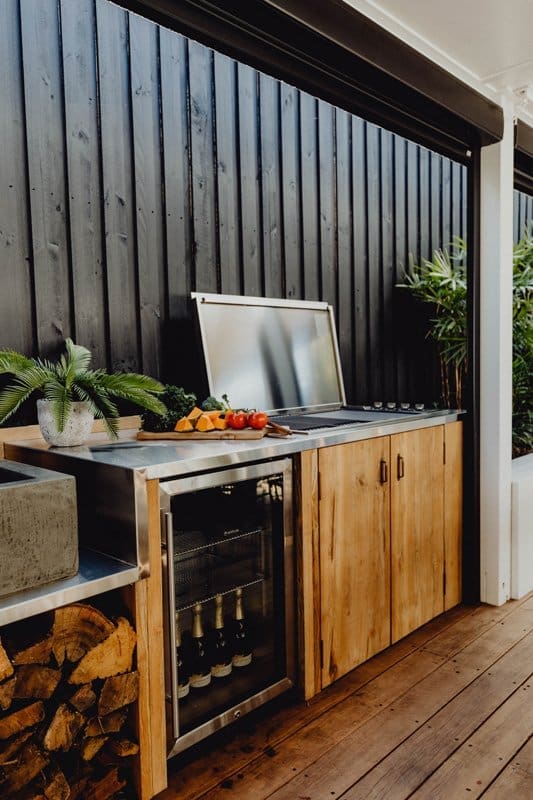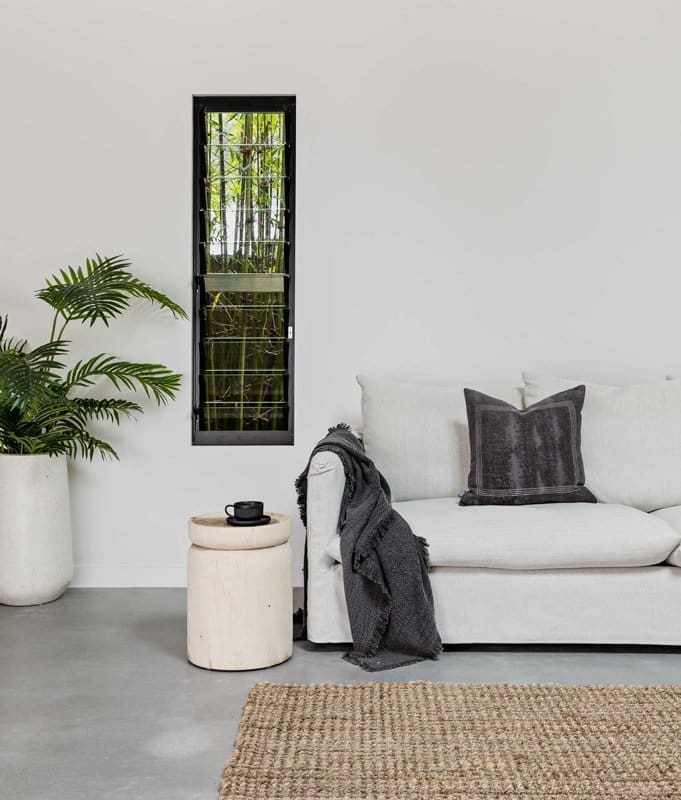 Built to host a crowd, The PAUSE sleeps 12 people, has 6 bathrooms and too many luxe features to count.
"We designed the home to feel like a real getaway. The master suite is upstairs with 4 bedrooms and a hideaway kids bunk room on the ground level. Each bedroom has its own ensuite so guests don't have to share bathrooms," explains Simone.
"What I love most about this home is it has lots of calm spaces. The kitchen flowing to the outdoor area. The undercover outdoor entertaining area with fireplace and overlooking the pool. The use of organic materials helps everything feel tranquil.
"Aesthetically, I love the upstairs ensuite — the grandness of it is something special. The stone bath, the oversized space… it's luxury with a tropical Bali vibe."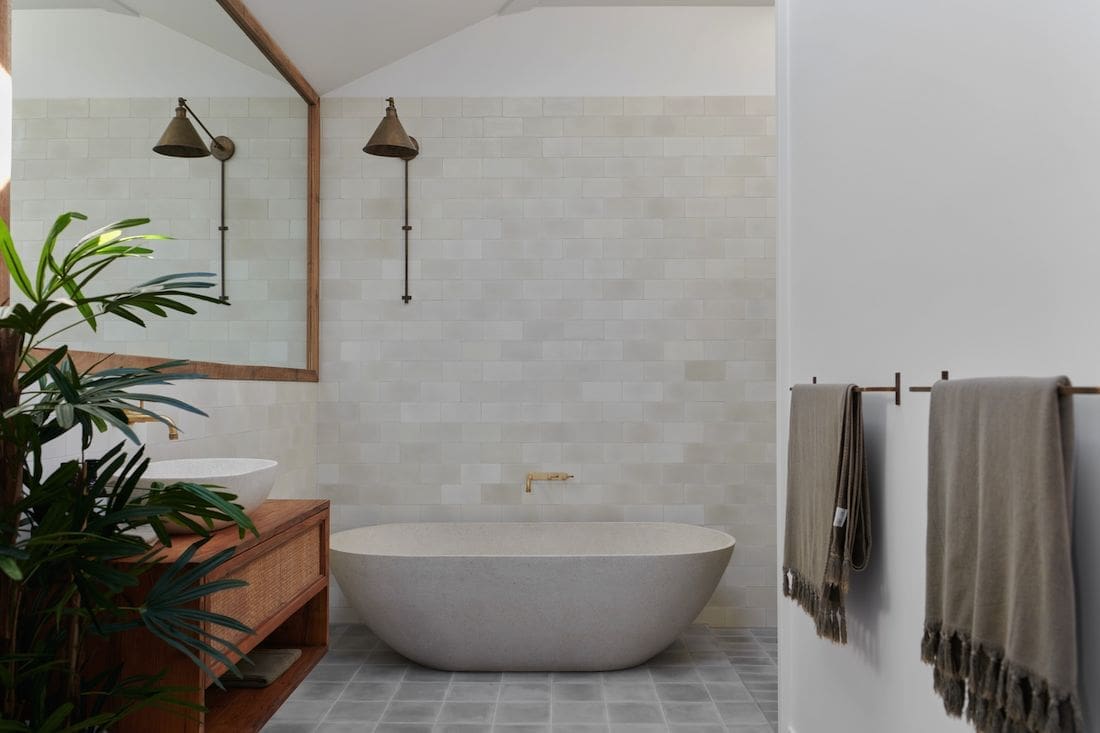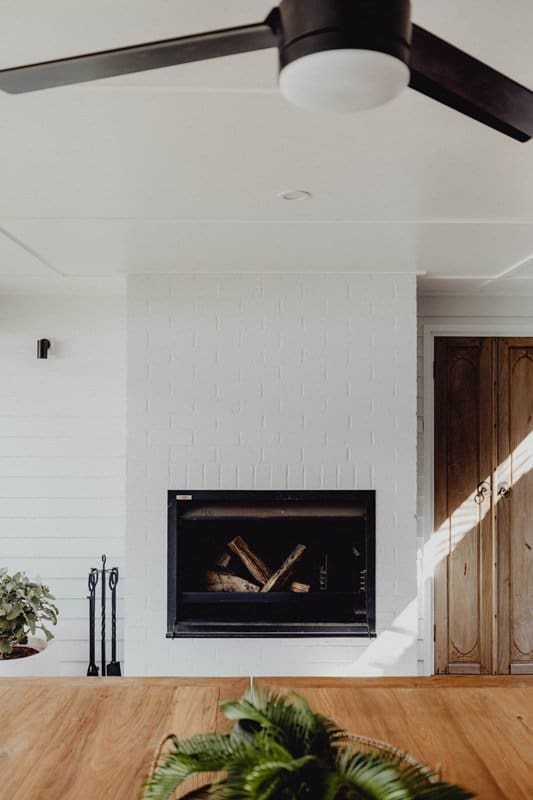 The home was designed, as its name suggests, to stop and pause from life's usual hustle and bustle.
"I wanted to create a place to suspend ordinary life and enjoy a breather, as our lives just get busier around us. The PAUSE was born as a holiday property, designed with rejuvenation and connection in mind," says Simone.
"Curated in a style to evoke a magical holiday feeling. The property was influenced from the luxurious properties of The Bahamas, Indonesia and classic Singaporean-style.
"Sometimes we feel like we need a holiday at the end of the holiday. We designed this home to have all the creature comforts on hand, with a variety of natural attributes (beach, swimming pools and hinterland) surrounding the property, so that you genuinely feel rejuvenated once you leave."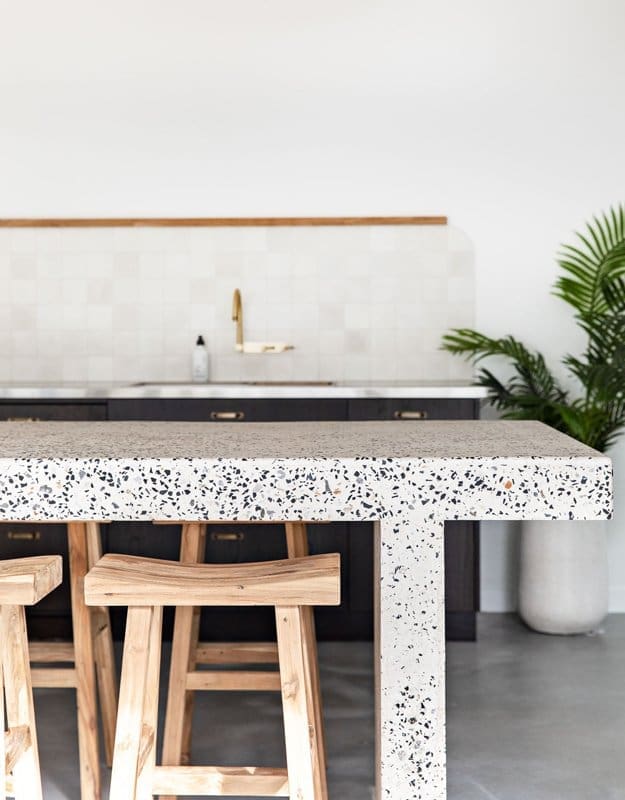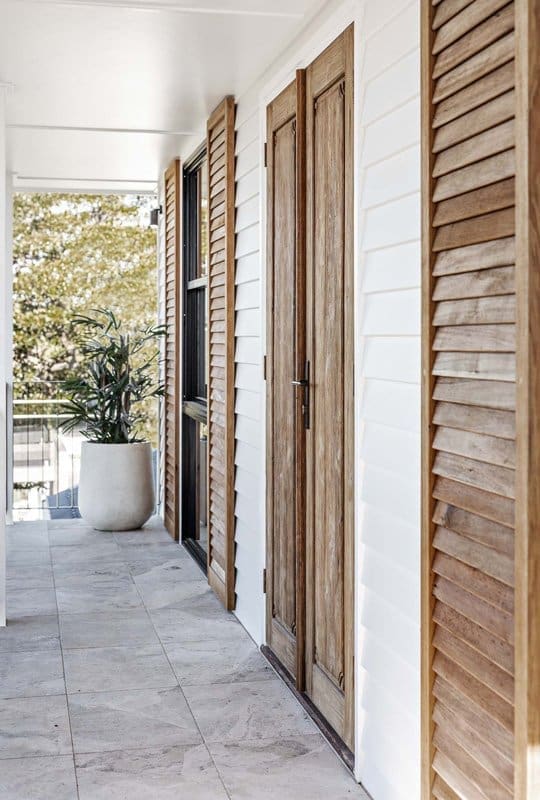 Curved walls and a unique materials palette also make this home stand out from the crowd.
"We tried to keep the home as organic and classic as possible, combining natural woods against concrete. We have polished concrete floors, against the Cemintel white weatherboards — a classic look.
"Then there are the curves! I've always loved curved walls and arches! I feel like they're classic, warm and very calming. At The PAUSE, we incorporated a curved wall in the living room. It's a subtle curve that dials up the character and looks fantastic. Overall, it softens the feeling of the room to create an interior oasis," says Simone.
"To create this curve, we used Gyprock Superchek plasterboard. It's just one of the things I love about using plasterboard. It allows for so many options on how you can create a feature with your walls. You can transform any space just by the way you design and install your plasterboard.
"A signature feature of this property are the teak doors we used on each room and as the front door. We also incorporated teak wood for the window shutters for privacy. It's a beautiful feature, giving a natural rawness to the property.
"I also adore the kitchen island. It's concrete and was made by my talented husband. It just gives off a resort-feel.
"It's not just a cooking space, it's more of a space that you gather and connect with friends and family. We wanted it to feel like a shared kitchen space in a tropical holiday home."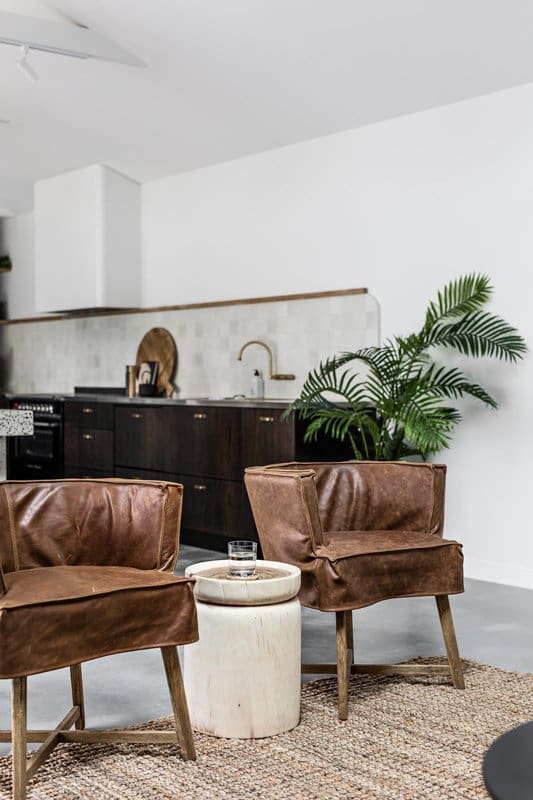 Clearly knowing her way around a holiday home or two, we asked Simone her top tips for designing a holiday property.
1. Live up to expectations
"When you style a holiday house, your guests are expecting to arrive and see the same 'wow' images from your website and social media. It's important to find ways to style your property consistently and with minimal fuss so you can turn it over quickly between guests.
"Create a styled but not a sterile space. You want your guests to feel like they can put their feet up and not be scared to break anything.
"When styling, don't use pieces you can't afford to replace or pieces that will devastate you if they get damaged. You want your guests to respect your property and items, but remember that accidents do happen," says Simone thoughtfully.
2. The Boxing Day test
"Style is important, but it also needs to be practical. The Boxing Day test ensure that every person in your property has a place to sleep, sit and dine. So, if your property sleeps 8, you need 8 spaces in the lounge and 8 dining chairs."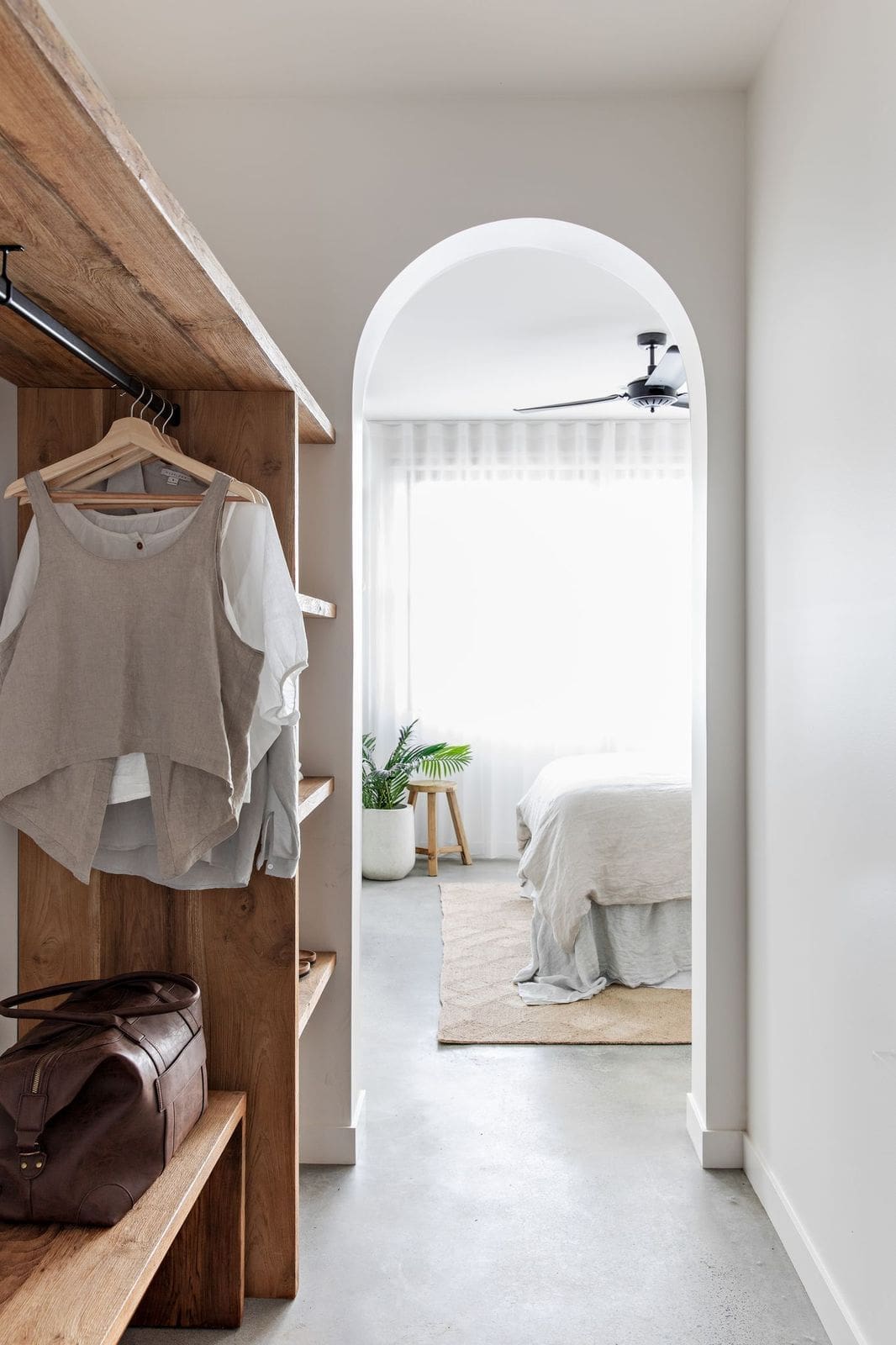 3. Storage
"Like in your own home, your holiday home needs dedicated storage for everyday items like wardrobes and storage robes. You can create open hanging spaces that can form part of your styling. Don't waste space with excess storage that won't be utilised."
4. Use everyday items to add character
"In a holiday property, you can style your everyday items with open shelves, particularly in spaces like the kitchen. Place your stacks of plates, bowls and glasses on open shelves. Not only does this make it easy for guests to find and use, they also look great."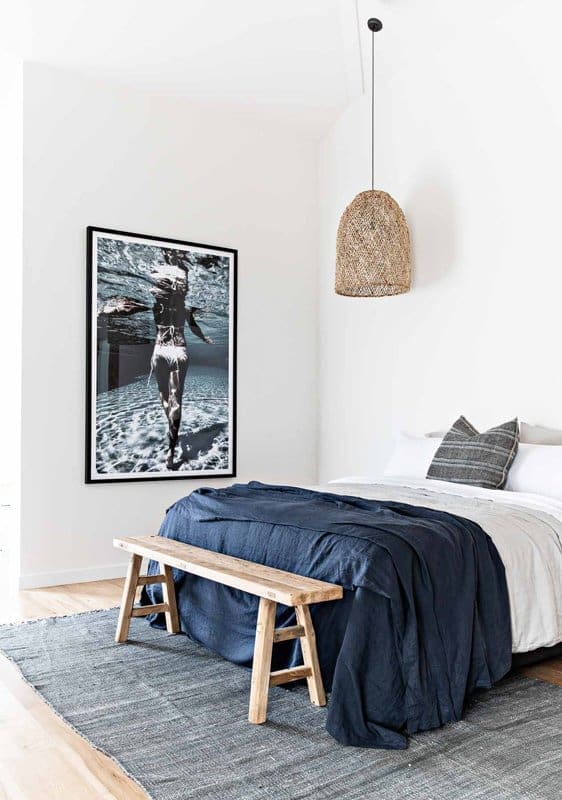 5. Use quality linen
"Make your life easier by sticking to the same coloured linen and bedding in your holiday property. It will save you money as they can all be washed together, rather than having to separate them and wash in different loads.
"Mix things up by dressing beds with different covers and throws instead. And be sure to pick quality linens that allow for repeat laundering."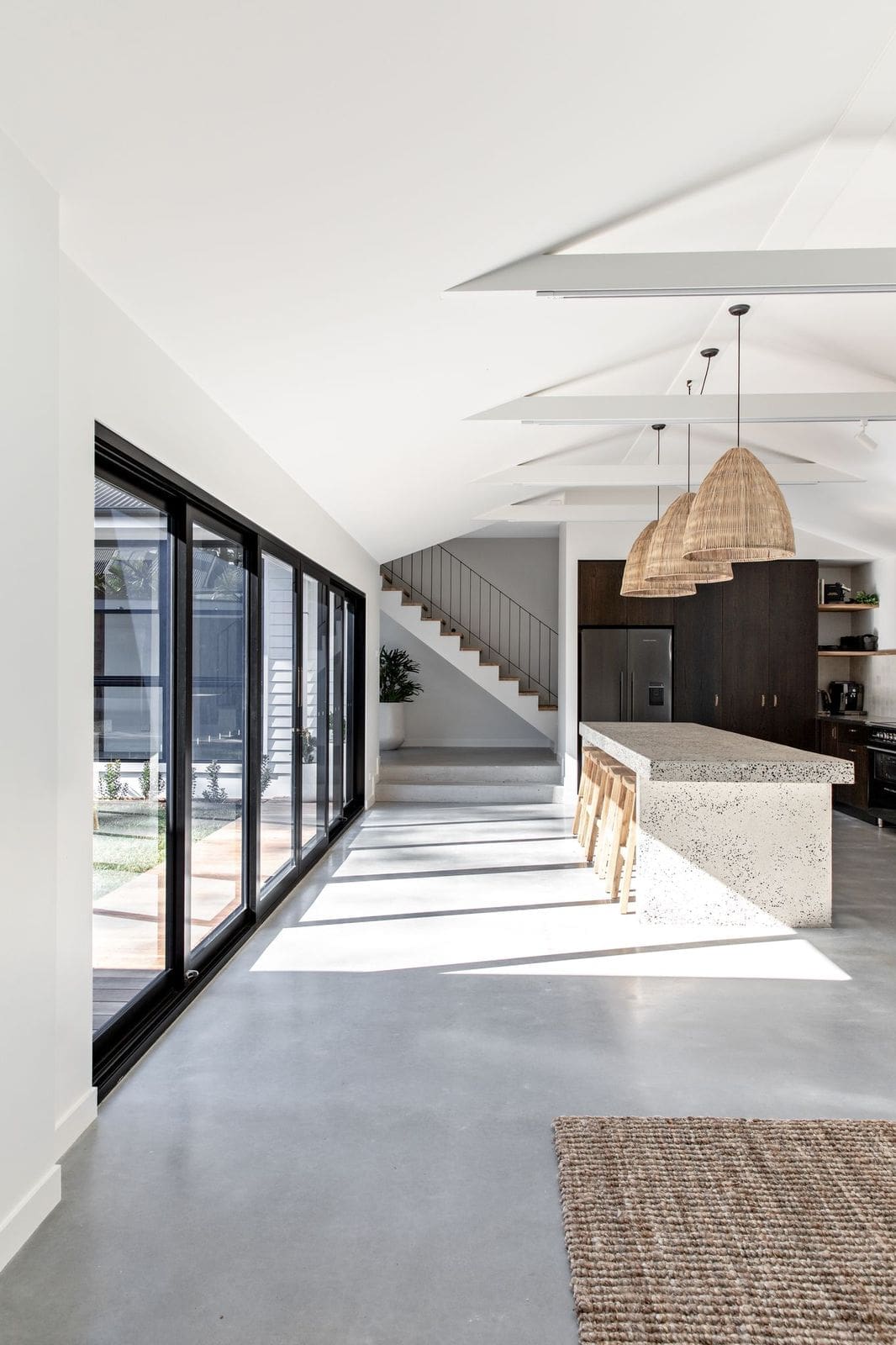 Photography — The Palm Co.
Builder — BAM Constructions
Big thanks to Simone for showing us around this beautiful family holiday home, The PAUSE. To learn more about holiday property styling or to book your very own holiday at one of the many gorgeous SOUL stays, take a look through their website or connect with them on Instagram.