Today we take a look inside a beautiful family home. One that is modern, yet delicately preserves and showcases the home's rich history and architectural detail. Welcome to the Stables house.
Designed by Robson Rak Architecture and Interior Design, this home strikes the perfect balance between modern and historic features.
Related article: Inside a modern heritage home with timeless beauty
Related article: Lantern House: A light-filled sanctuary with internal balcony and statement stone features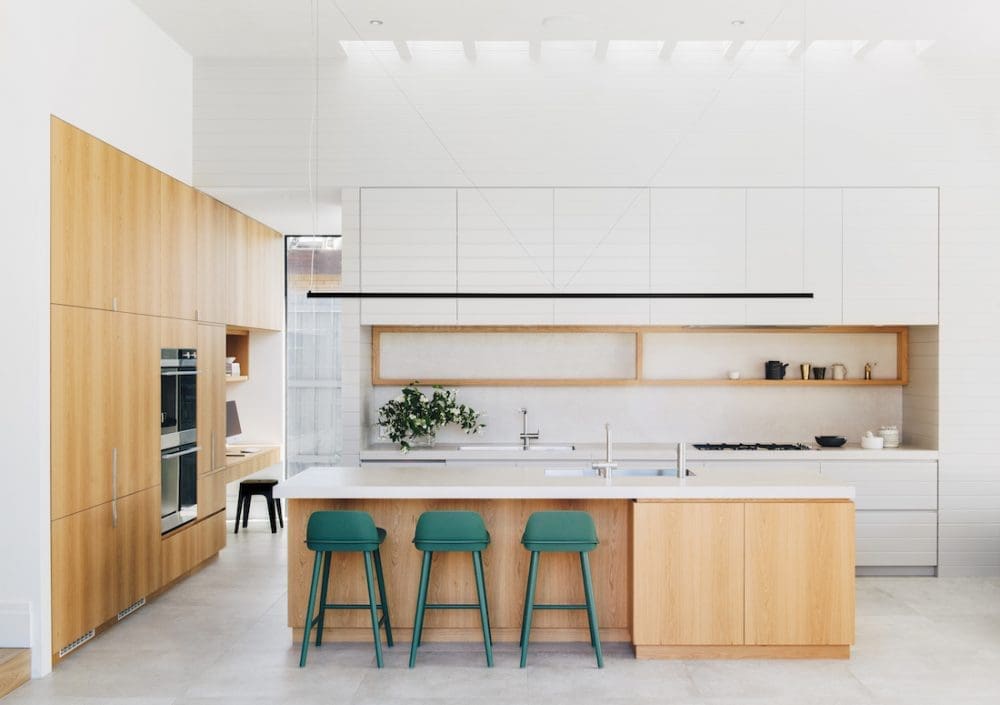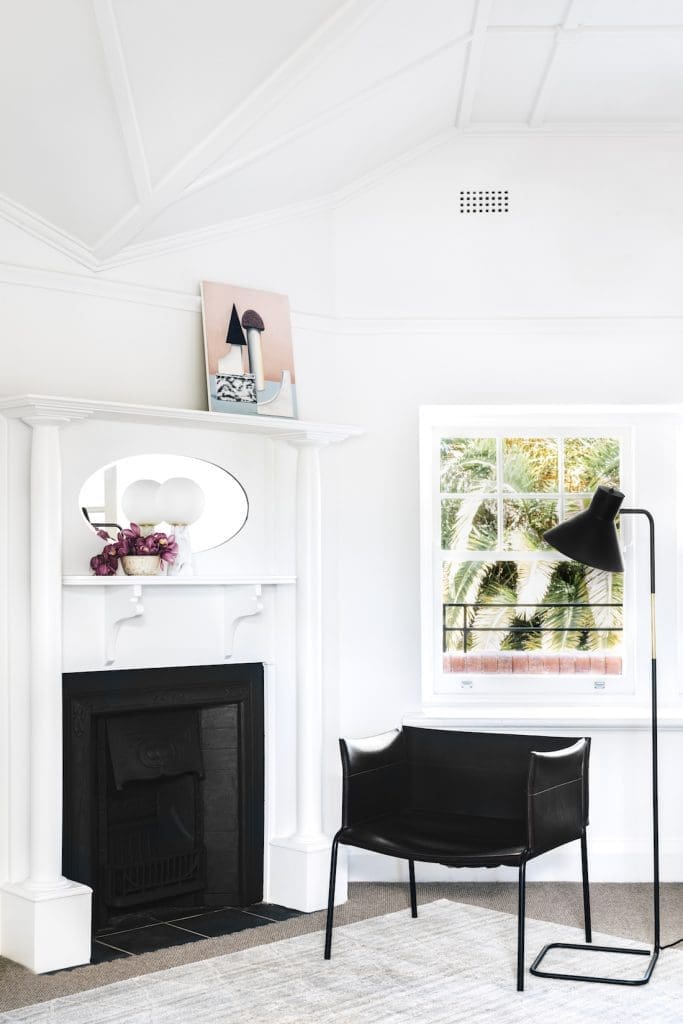 Nestled in a leafy pocket of Melbourne's south-east, the Stables house has an impressive architectural history.
This home was once a former stables and maids quarters, which served a nearby historic mansion. Then in the 1920s, it was converted into apartments.
When the architectural and interior design team at Robson Rak came on board, the home needed significant interior alterations to open it up and create a cohesive, functional layout.
Both the owners and architectural team were keen to preserve the period details and historic quirks, which gives this home its beautiful and unique character.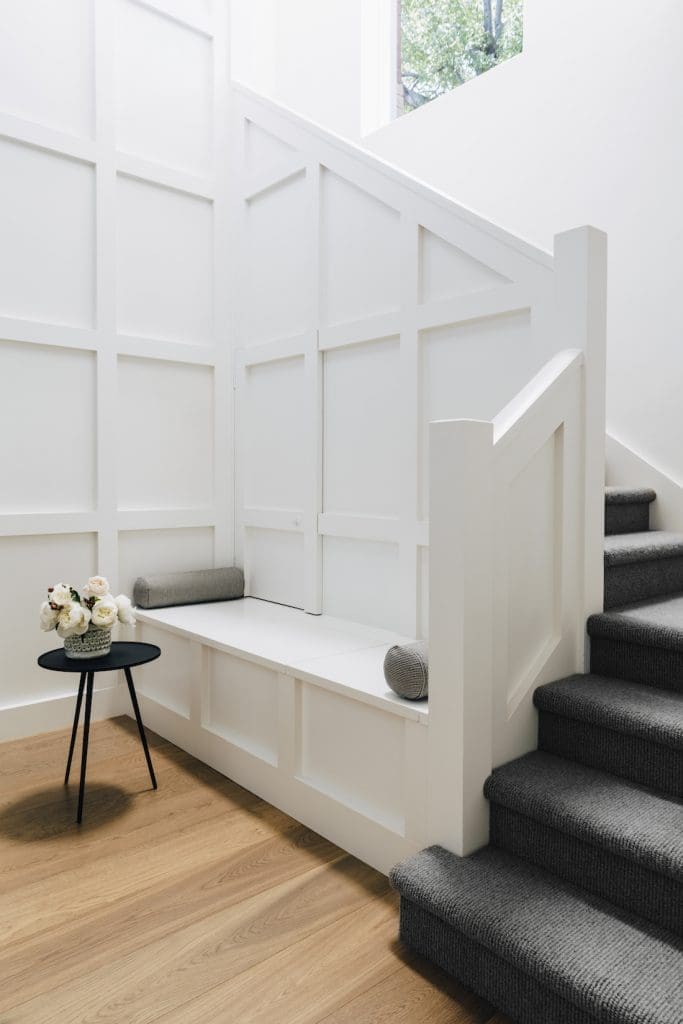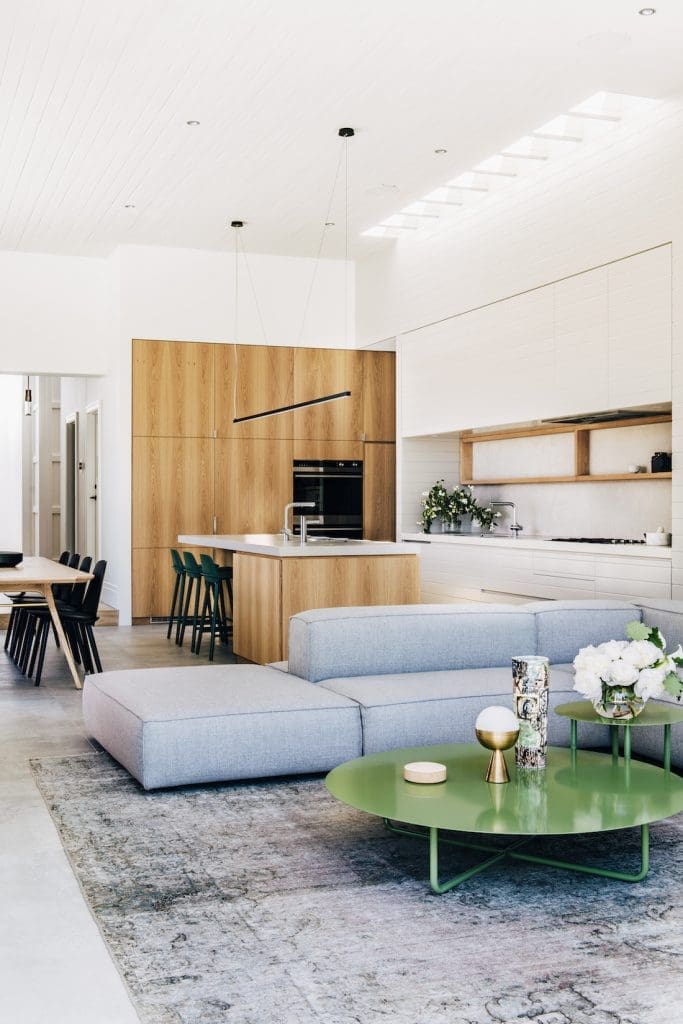 Home to a busy family with 3 children, the brief was to create a contemporary residence that was practical, yet refined and sophisticated.
A key point for this renovation, was room for entertaining. The family love having people over, so having large, open areas to entertain was a must. In particular, the living areas needed to be spacious when needed, yet feel intimate enough for everyday use.
Before the renovation, there were many dark and cold areas that received little natural light. The Robson Rak team opened these up, including large skylights and oversized steel-framed windows and doors, to flood the home in natural light.
This also helped create a lovely flow between the indoor spaces and outdoor living areas. Many of the rooms now have a generous view of the surrounding gardens.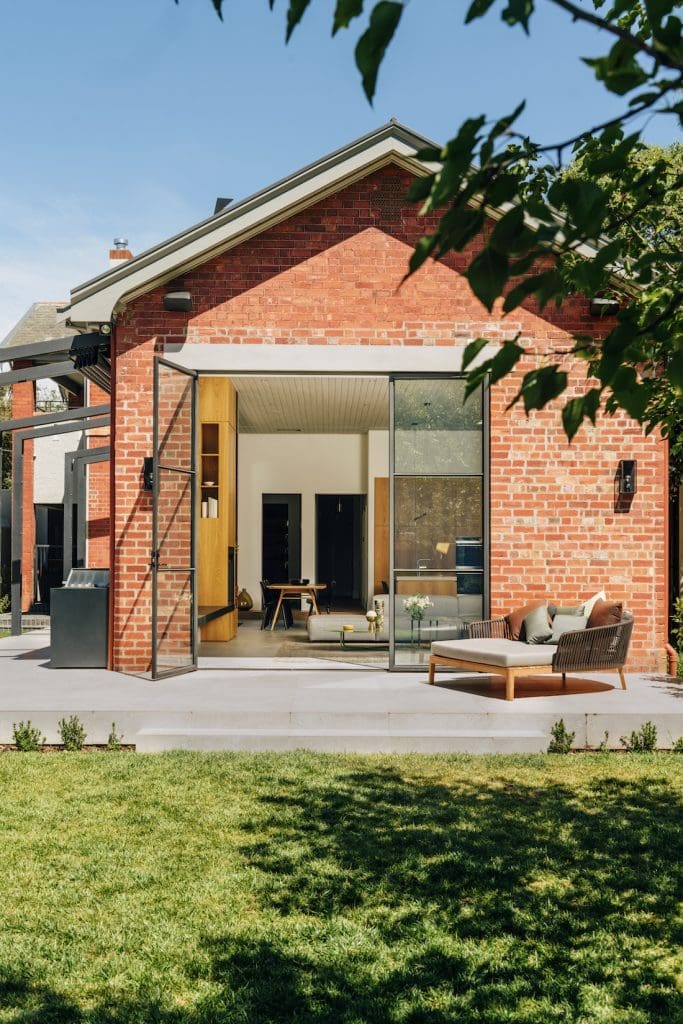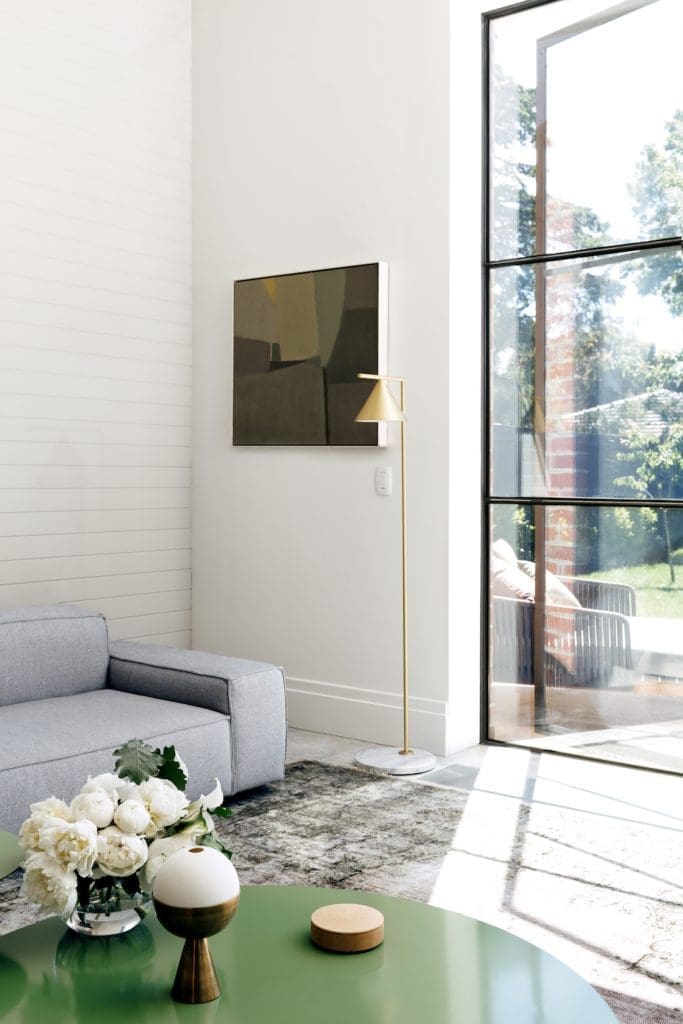 A challenge on this project was creating a sense of intimacy and spaciousness all in the one area.
This project gave the team an opportunity to explore the idea of intimacy versus spaciousness. The house needed to feel light, bright, spacious and open, yet cosy and intimate all at the same time.
Without wanting the home to feel cavernous, the key to success was striking the right balance between these priorities. It was through a careful selection of furniture and a considered approach to spatial planning that the entertaining spaces were created.
They were designed to be sufficiently spacious, yet still feel homely enough for everyday use.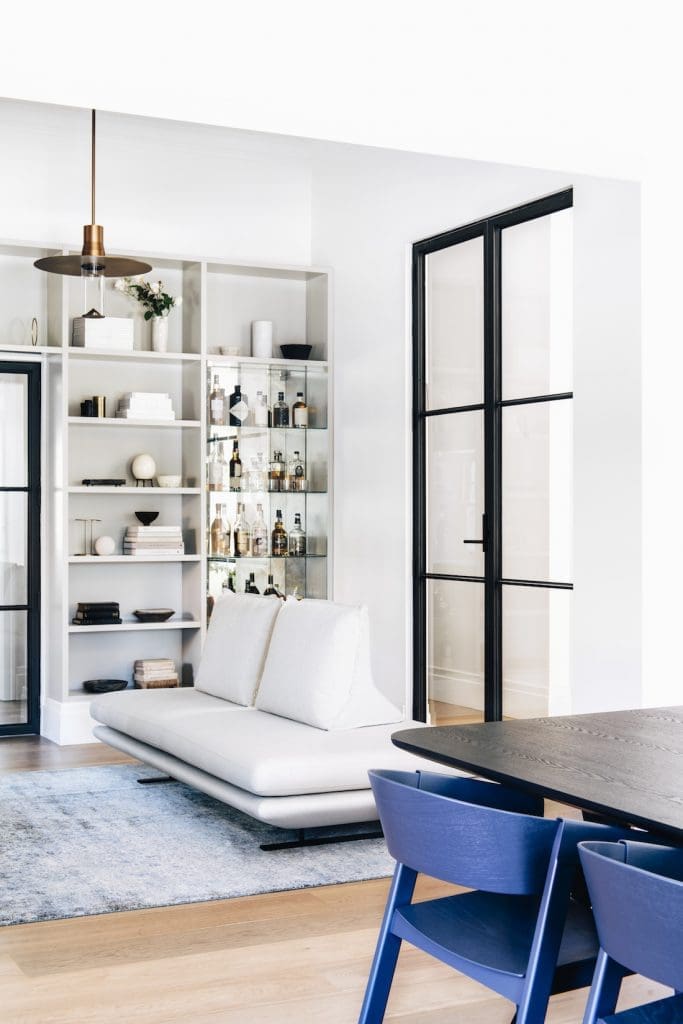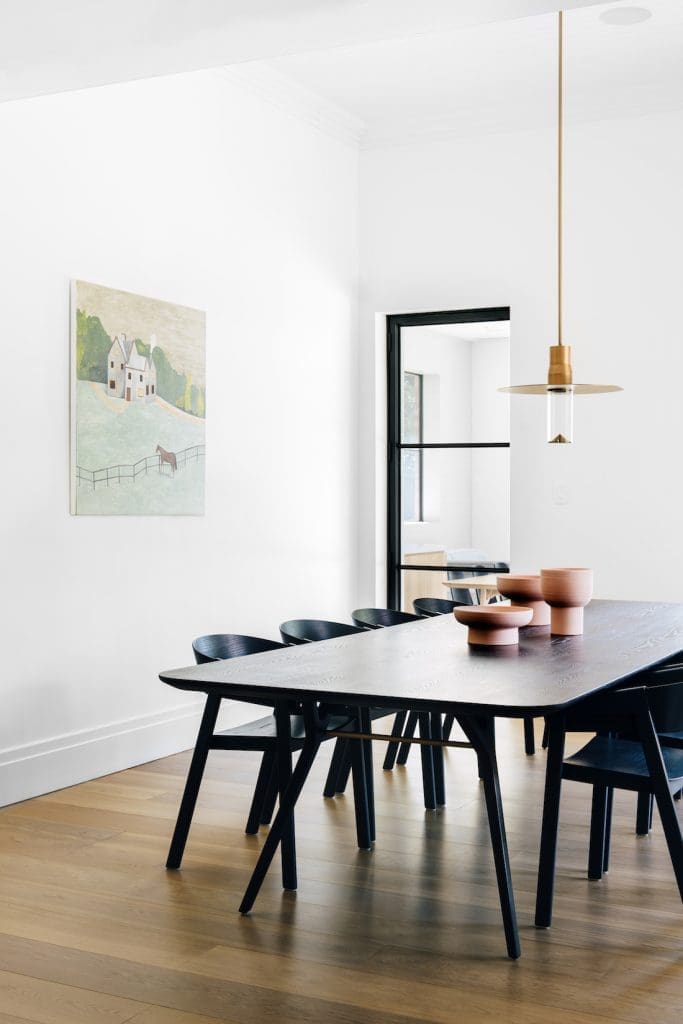 This also demonstrated a need to choose the right materials — beautiful to look at, yet resilient for everyday life with children.
The Robson Rak team noted that in order to create the family-friendly home their clients desired, they needed to select durable, hardwearing materials that aged well over time.
The home features a robust, low maintenance materials palette — tiles, timber joinery and stone — to handle the wear and tear of children and everyday life.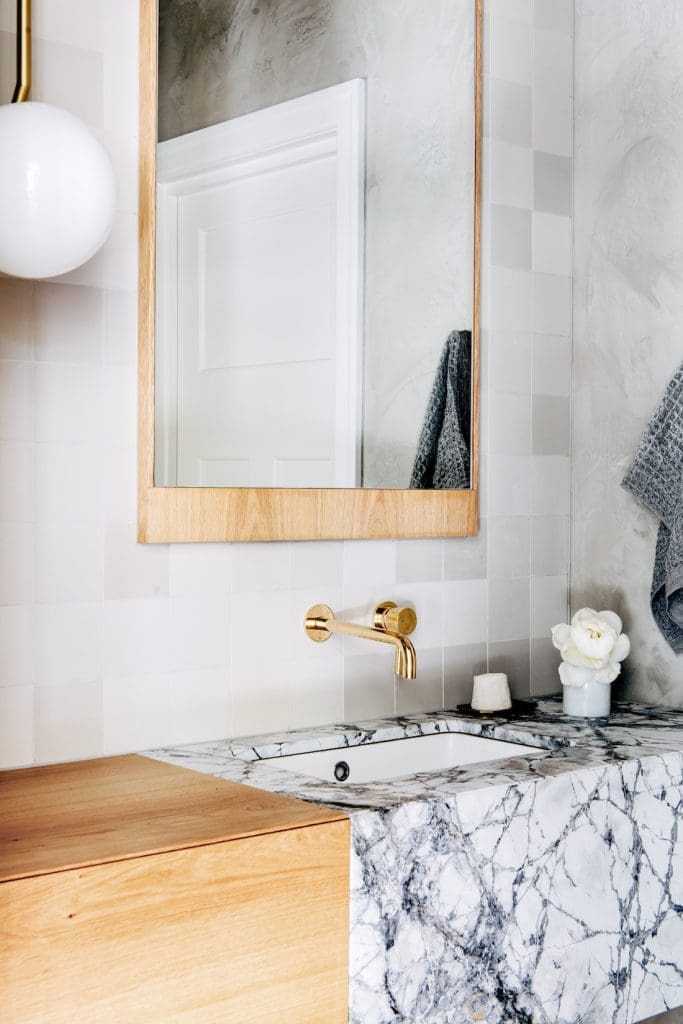 Thank you to the Robson Rak team for showing us around the Stables house. To see even more stunning projects from this talented team, visit their website or check them out on Instagram.
Photography — Lauren Bamford
Styling — Stephanie Stamatis