Supported by Tile Republic
Are you building or renovating and feeling a little lost when it comes to selecting tiles? It can be a daunting task, especially given the high cost and the added pressure of wanting your selections to last the test of time.
To help you, we've invited Sonia, Interior Designer and Cofounder of Tile Republic, to share her top 10 tile trends for 2016.
Related article: 11 types of white kitchen splashback tiles
Related article: What size should I make my tile grout joints?
Extra large format
"There was a time when 600mm by 600mm tiles were considered huge," says Sonia. "Now the importers are all bringing in extra large formats like 800mm by 800mm, 900mm by 900mm, 600mm by 1200mm, and 1200mm by 1200mm.
"Whether it's for bathroom walls or main floors, these extra large format tiles create a sense of spaciousness and have the added benefit of less grout care."
3D
"We see 3D tiles as an up and coming trend — they're a great way of adding texture and depth to a space.
"Used subtly as an accent tile or on a feature wall, 3D tiles have come a long way as manufacturing equipment and processes are advancing."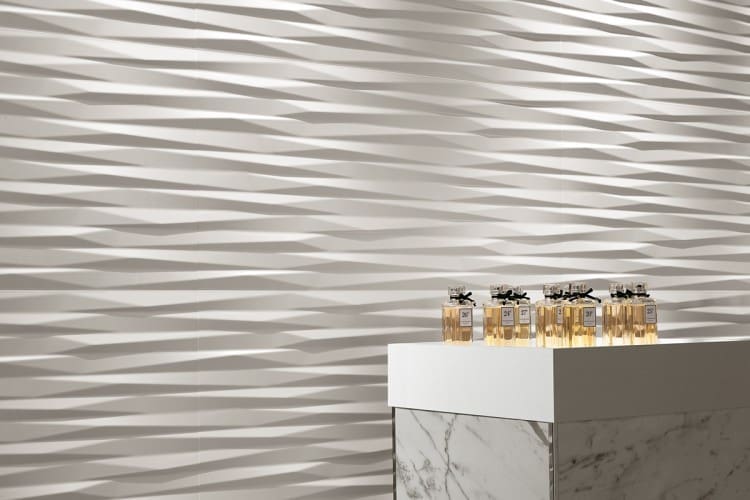 Geometric and fragmented patterns
"A common theme at this year's Cersaie tile fair was the use of geometric and fragmented shapes printed on rectangular and square tiles to produce larger scale designs. This is another great option to add interest and enlarge smaller spaces."
Grayscale
"Grey has always been a popular colour with tile manufacturers, however this has been taken to the next level with overlaid patterns and textural variation. This is really taking the industrial concrete look to a luxe level."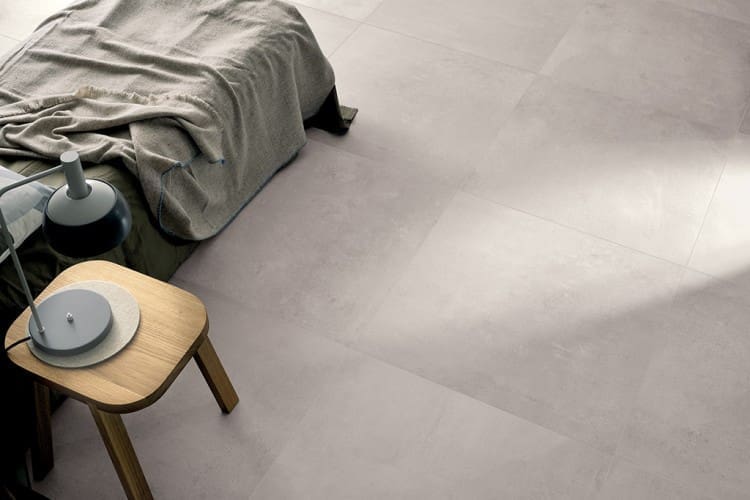 A fresh take on hexagon
"In 2015, solid hexagon tiles were the 'big thing' and we predict next year it will be a more geometric take on the classic hexagon — almost creating a 3D illusion."
Check out the 'same tile, different format' photo below for an example of this new take on the hexagon tile.
Encaustic
"Encaustic or pressed cement tiles are becoming popular again as a decorative choice with a softness and warmth underfoot that few other tiles have.
"Unlike glazed ceramic or porcelain tiles, encaustic tiles are generally unsealed and do require some ongoing maintenance but it's this finish which gives them a beautiful rawness."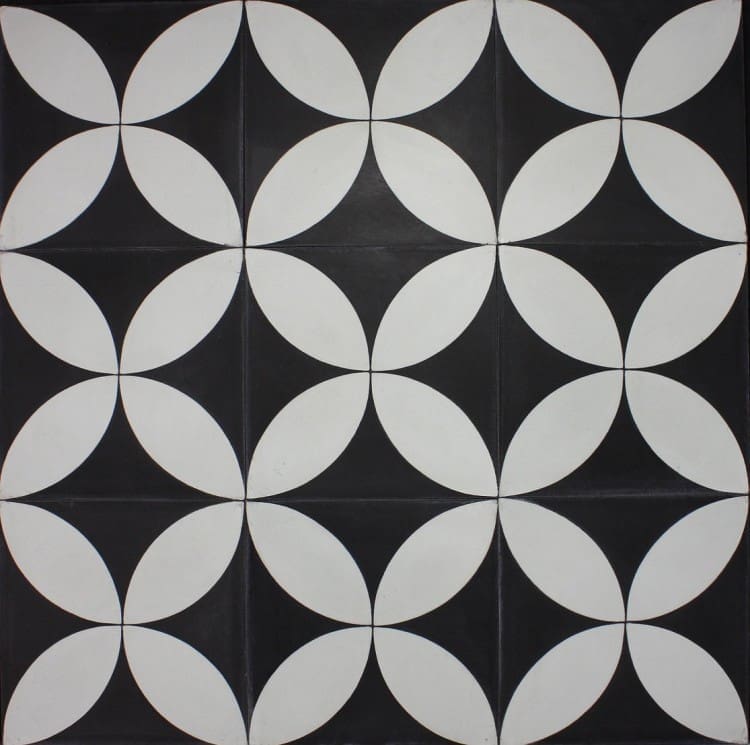 Federation tiles
"Another style of tile that's becoming popular again are federation tiles. Many manufacturers are doing a modern take using pastel colours and greys, as well as the classic colours of black and white, terracottas, yellows and greens.
"These tiles can bring a design edge to classic style homes."
Same tile, different format
"Another theme at this year's Cersaie were displays that showcased mono coloured rooms where only the shapes of the tiles differed. For example, a different sized wall and floor tile as well as a feature tile such as a hexagon or mosaic made from the same tile.
"This trend creates rooms with an architectural feel — adding interest, layers and subtle sophistication that won't date quickly."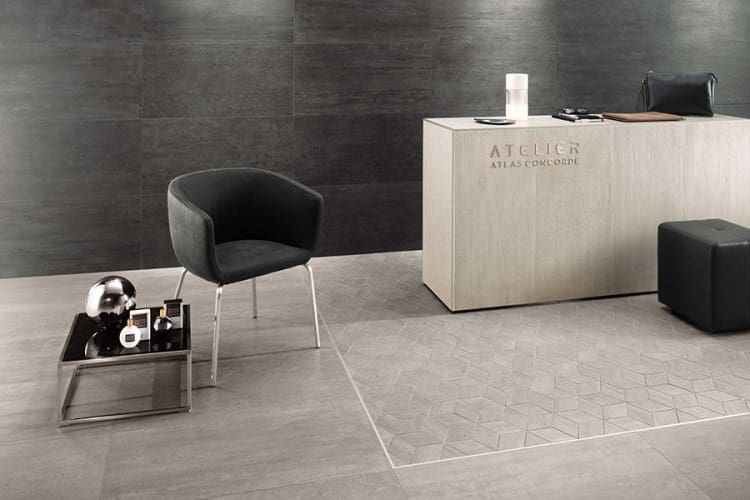 More environmentally-friendly options
"One of the positive side effects of the drop in the Australian dollar against the US dollar, is the closing cost gap of importing from Chinese vs European manufacturers. A large percentage of European manufacturers are EU Ecolabel certified, meaning their products are manufactured in environmentally sustainable ways using more recycled materials, on-site treated recycled water and contribute to the conservation of the environment in their area.
"We see this becoming an increasingly important factor of the tile selection process — no longer just about price and design."
New uses for tiles
"The last of the big tile trends for 2016 is increasingly varied uses for tiles. Technology is now allowing tiles to be manufactured in extremely large formats to be used for kitchen benchtops and splashbacks, and to look like natural stone, concrete or just about any other finish you can imagine.
"Tiles are also being manufactured in deeper thicknesses, for use on driveways, as pavers or other purposes not previously possible with standard thickness tiles."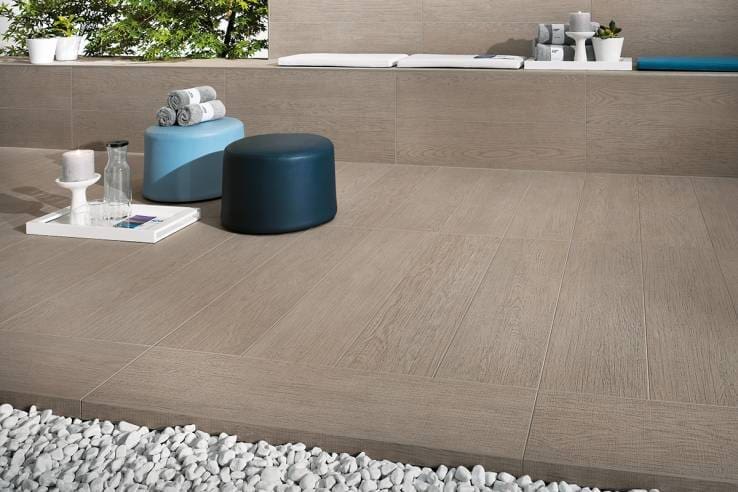 Thank you Sonia for sharing your top tile trends for 2016. It's exciting to see the new shapes and uses of tiles available!
Do you have any tile questions? Pop them in the comments below and we'll do our best to get advice from an expert.