If you've been joining in the monthly #stylecuratorchallenges, you may have already seen a peek inside Johanne's stunning new waterfront house in Western Australia. What you may not know is that she project managed the build from the other side of the world!
"Over the past 10 years, my family and I have lived in 5 different countries, mostly a wonderful adventure for all of us. Our last gig (and most challenging) was in North East Brazil. I couldn't work in Brazil and felt somewhat isolated so planning our new house in Australia and blogging about it became quite a serious hobby. Likeminded home builders and blog readers provided me with a social outlet in English! Thank goodness for the internet.
"My blog House By The Water is now neglected, looking shabby and about to have cheap ads splashed over it by WordPress, as these days I don't have time to blog."
That lack of time could have something to do with the fact that she's a full-time working mum of 3 children, and in her spare time is putting the finishing touches on her home.
Related article: A colourful family home where artwork takes centre stage
Related article: A home makeover with envious design features and killer views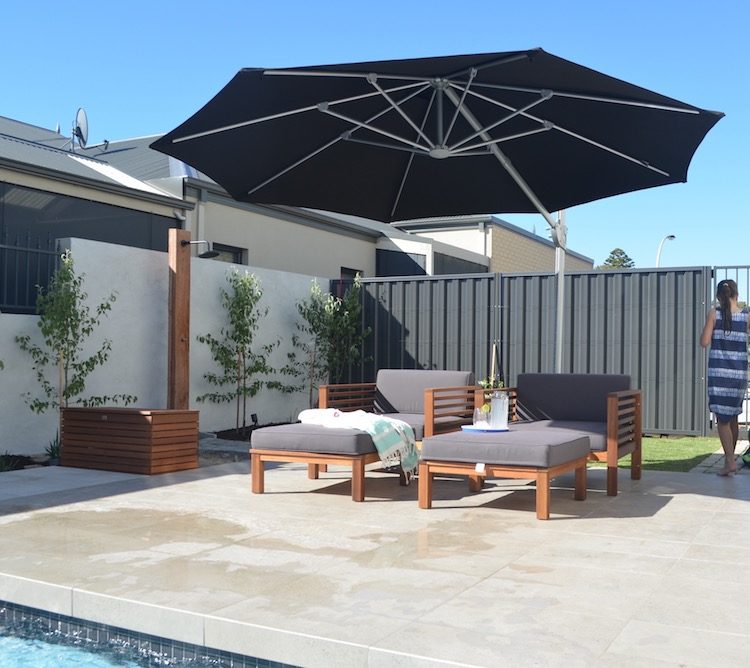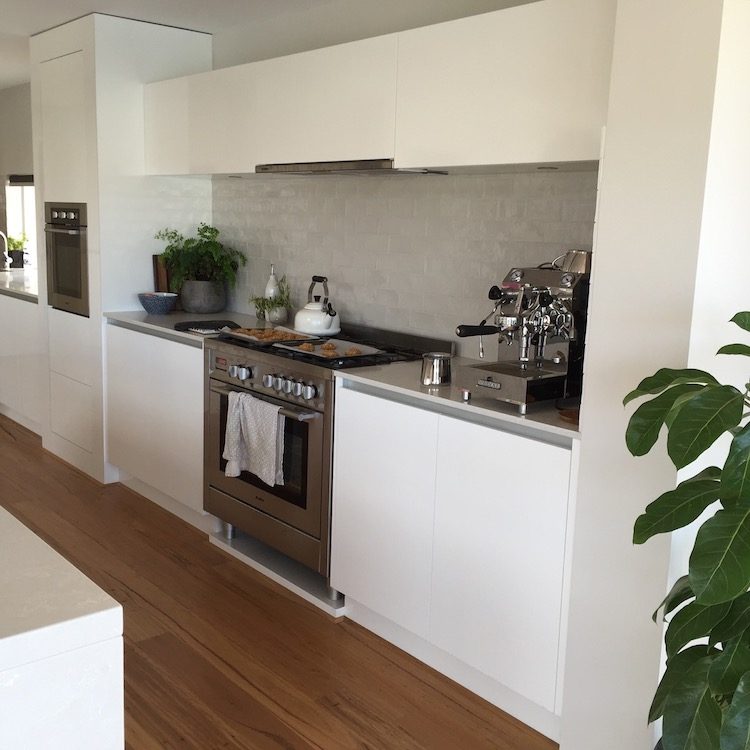 Living in Brazil, Johanne found most of the inspiration for her new home online.
"Pinterest was my best source of inspiration, especially photos of modern homes from coastal Victoria, Melbourne and Sydney, but also from Cape Town."
Her modern, two storey house overlooks the Mandurah Canals and has beautiful features including a large void space above the living room and outdoor alfresco area.
"Our home is an 'off-the-shelf' design, a fact that I try my best to disguise," laughs Johanne, "but the sense of space is luxurious because of the open living design and the void spaces.
"The best thing about our home is the outlook and closeness to the water — it's so calming. My sister says she instantly feels on holidays when walking into our home. Sitting on my favourite corner of the day bed in our living room, I can see the water and the open space to my beautiful kitchen."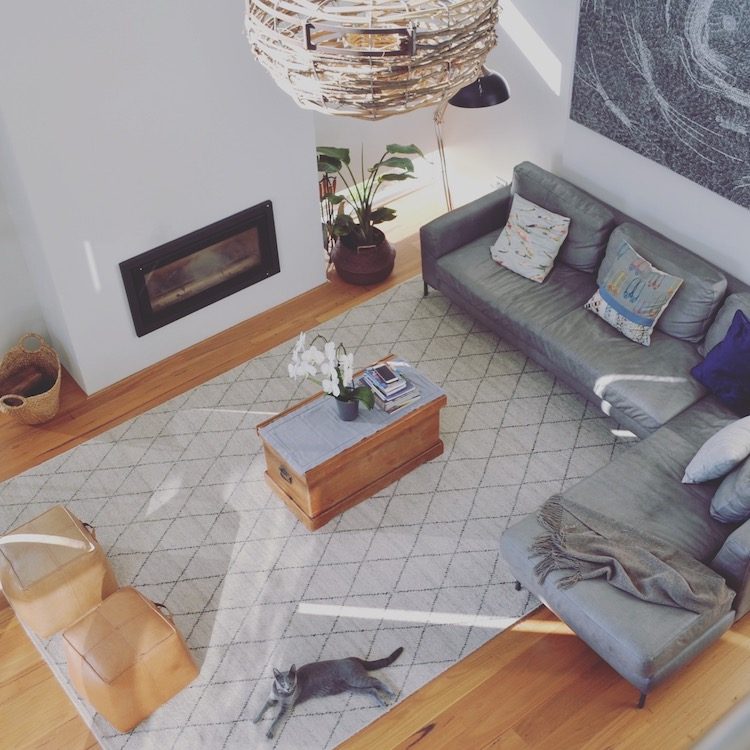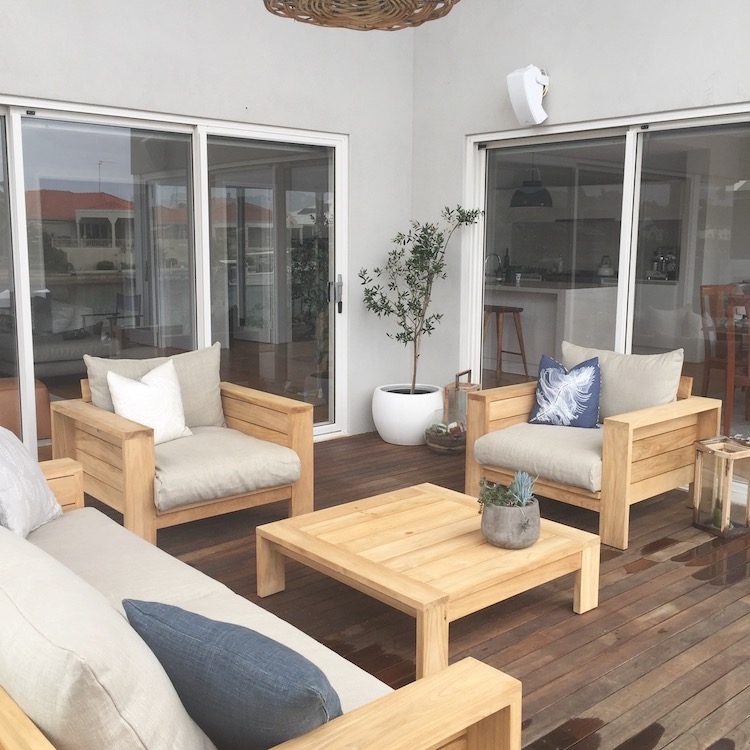 That pendant light you see is one of her favourite features of the home.
"The pendant light is actually a real cray pot made locally," she explains. "The fisherman who made it thought my husband a bit odd when he explained that it was a gift for me to hang as a light. It was a challenge for my husband to install it from our double height ceiling but well worth the effort — it casts great shadows and is just the right scale for the large space."
Overall, she describes her style as modern Australian.
"It's fairly simple with lots of timber and straight lines. It's earthy but there are still lots of pretty corners. There's a coastal influence too, so I've ended up calling it Australian 'surf and turf'.
"I chose a colour palette of timber, whites, greys and blacks as I don't think it will ever go out of fashion. It's calm and, when dressed up with my favourite colour blue, gives a coastal vibe."
On regrets or anything she would do differently next time?
"We should have put in double glazed windows. The cost of double glazing in Western Australia put us off. We have so many windows that it gets both hot and cold. With landscaping and window dressings we are slowing managing this better, but it is our biggest regret."
Johanne's top tip for people about to build their own home is to plan, plan, plan!
"I'm no expert. I've only done this once, but I'd recommend investing time into the planning. Our home has turned out even better than I imagined."
You can check out more of Johanne's gorgeous waterfront house on Instagram or on her blog House By The Water.