When seasoned renovator Naomi Findlay fell for a country property, she had big dreams of what it could be. Although the original home was in such a level of disarray, the scope of this home renovation was HUGE. Not one to shy away from a challenge, Naomi restored the 100 year old cottage to its former glory, transforming it into a truly beautiful country holiday escape.
Come for a tour around Waukivory Estate, a pocket of peaceful, country paradise. And yes, it's available to rent but you'll have to wait your turn… we're going first 😉
Related article: Country meets luxe in this Byron Bay holiday haven: A visit to Fig Tree Villa
Related article: Country meets Hamptons home: Take a tour of this modern farmhouse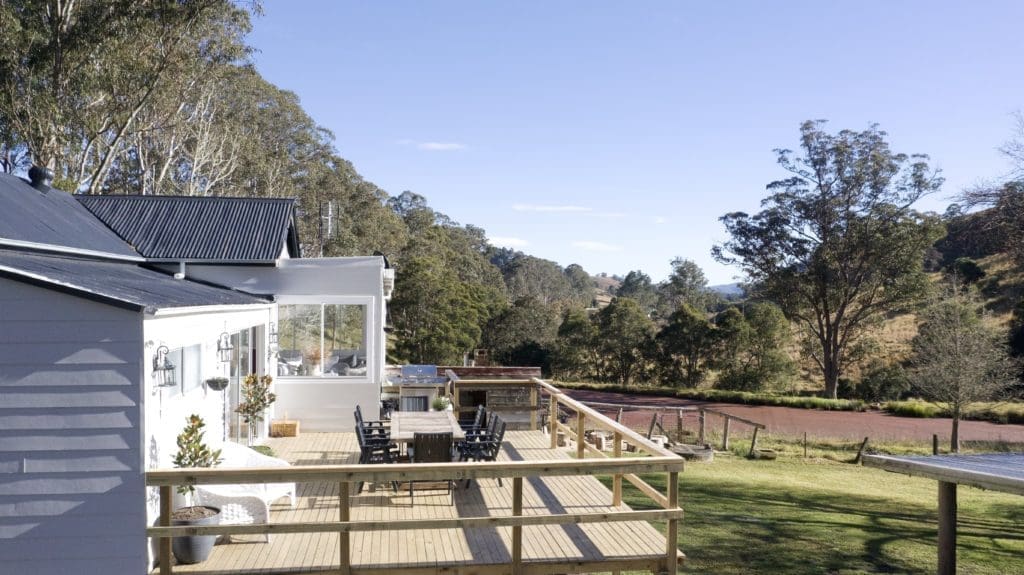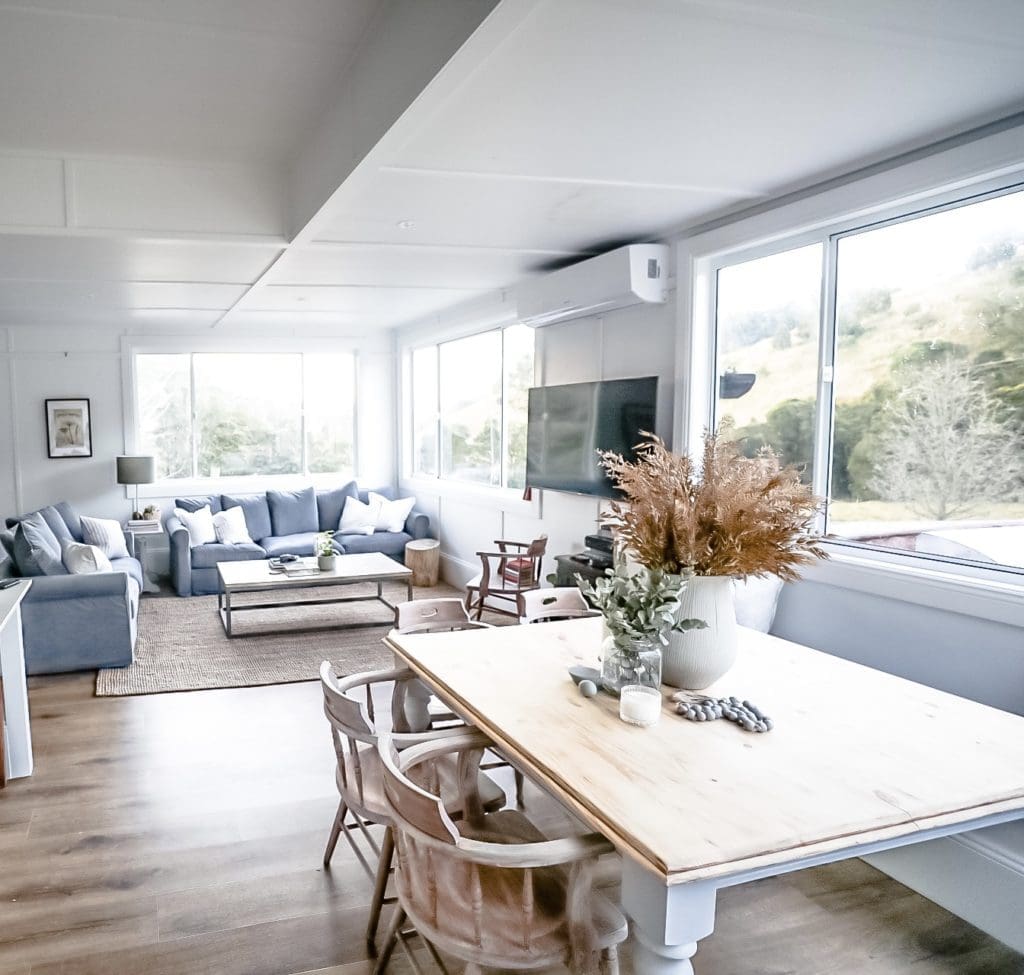 At first glance, this 100 year old working farm house had certainly seen better days, but Naomi only saw the property's potential.
"To be honest, it was as simple as falling in love with the house and land the first time I saw it!" Naomi says.
"And then I was completely sucked in. Having renovated so many properties, maybe I was silly enough to think I needed a bigger challenge! Especially considering it needed to be done on a very tight budget. This was definitely an enormous challenge.
"There was so much history in the original cottage. Lived in and loved for generations, the walls had so many stories to tell and so much energy to give.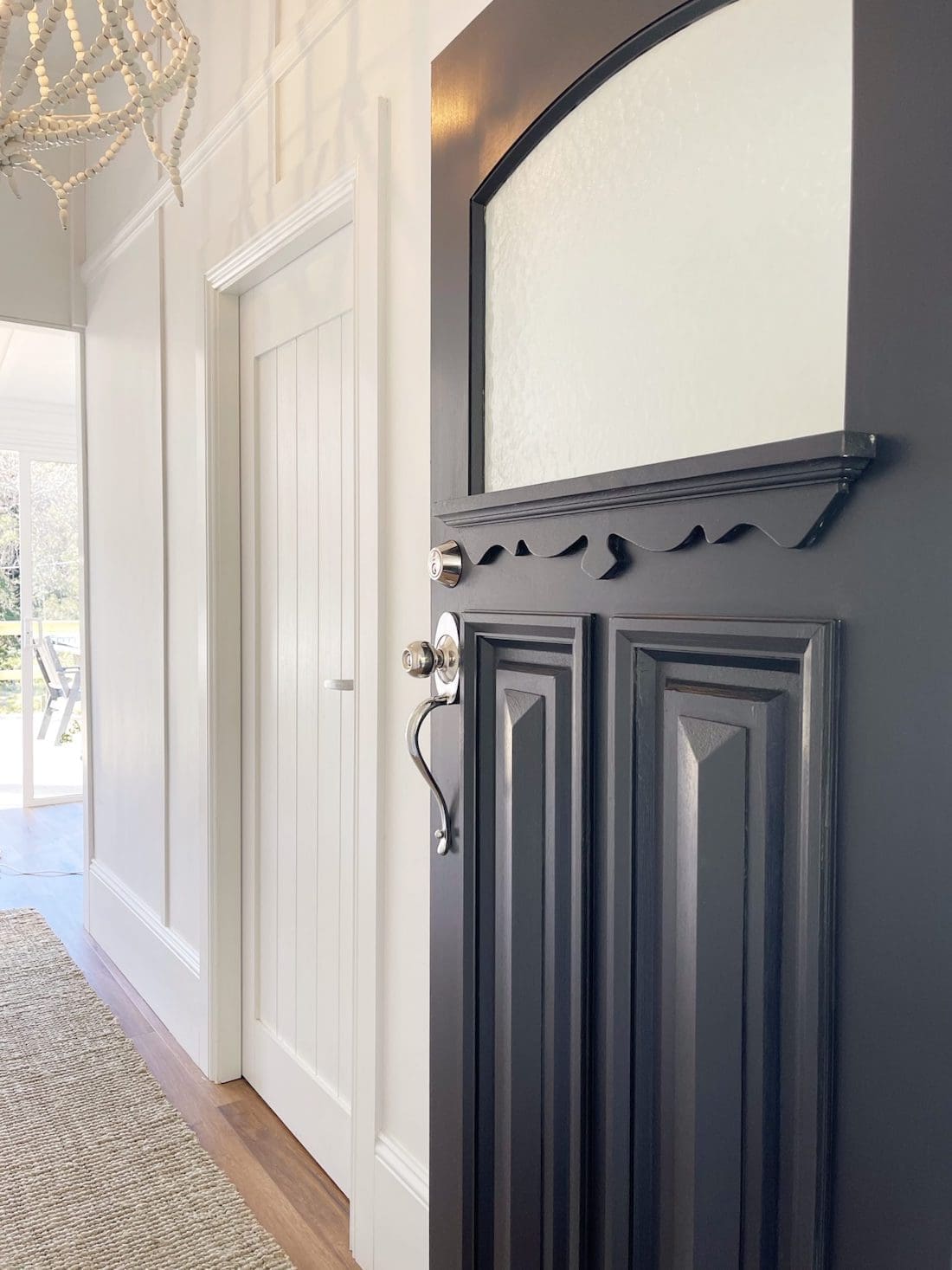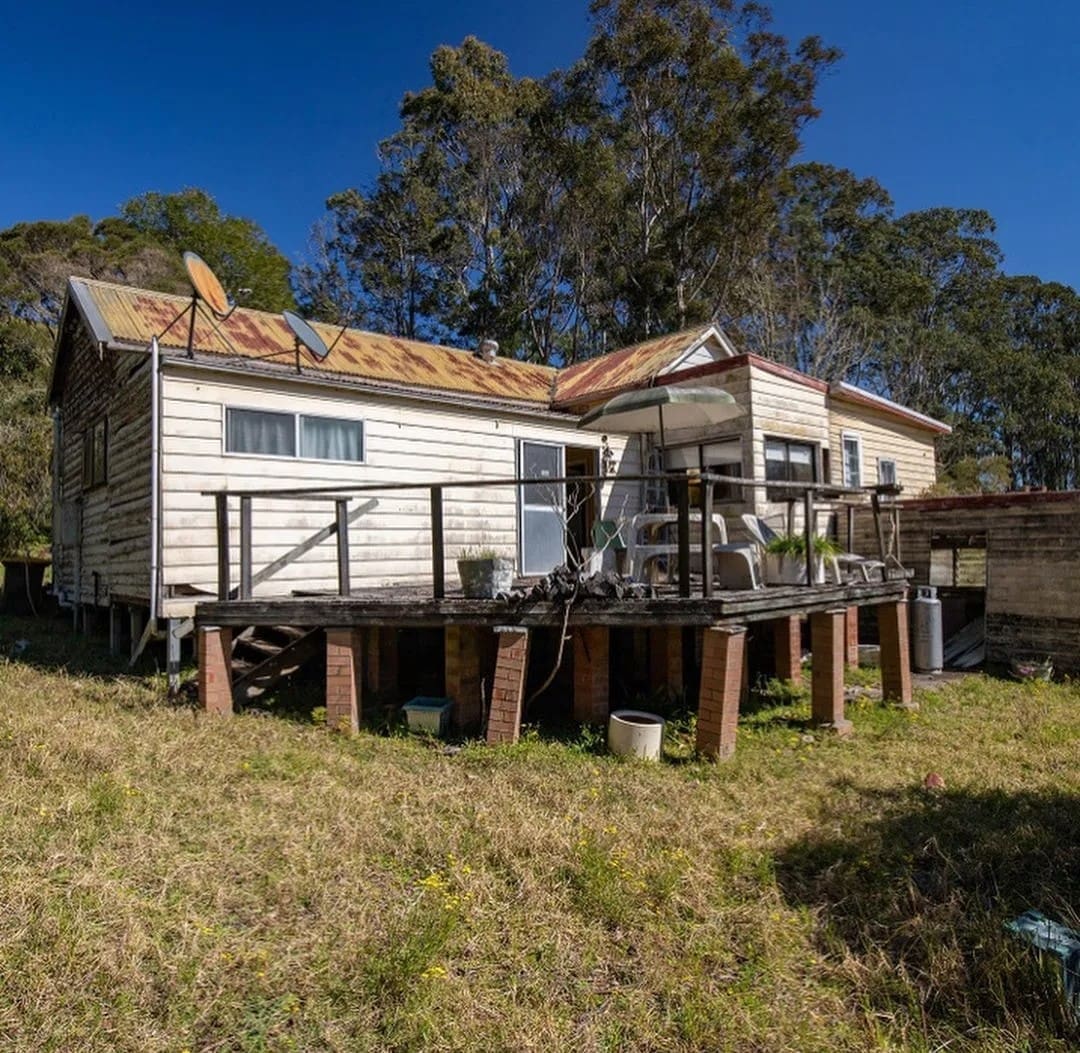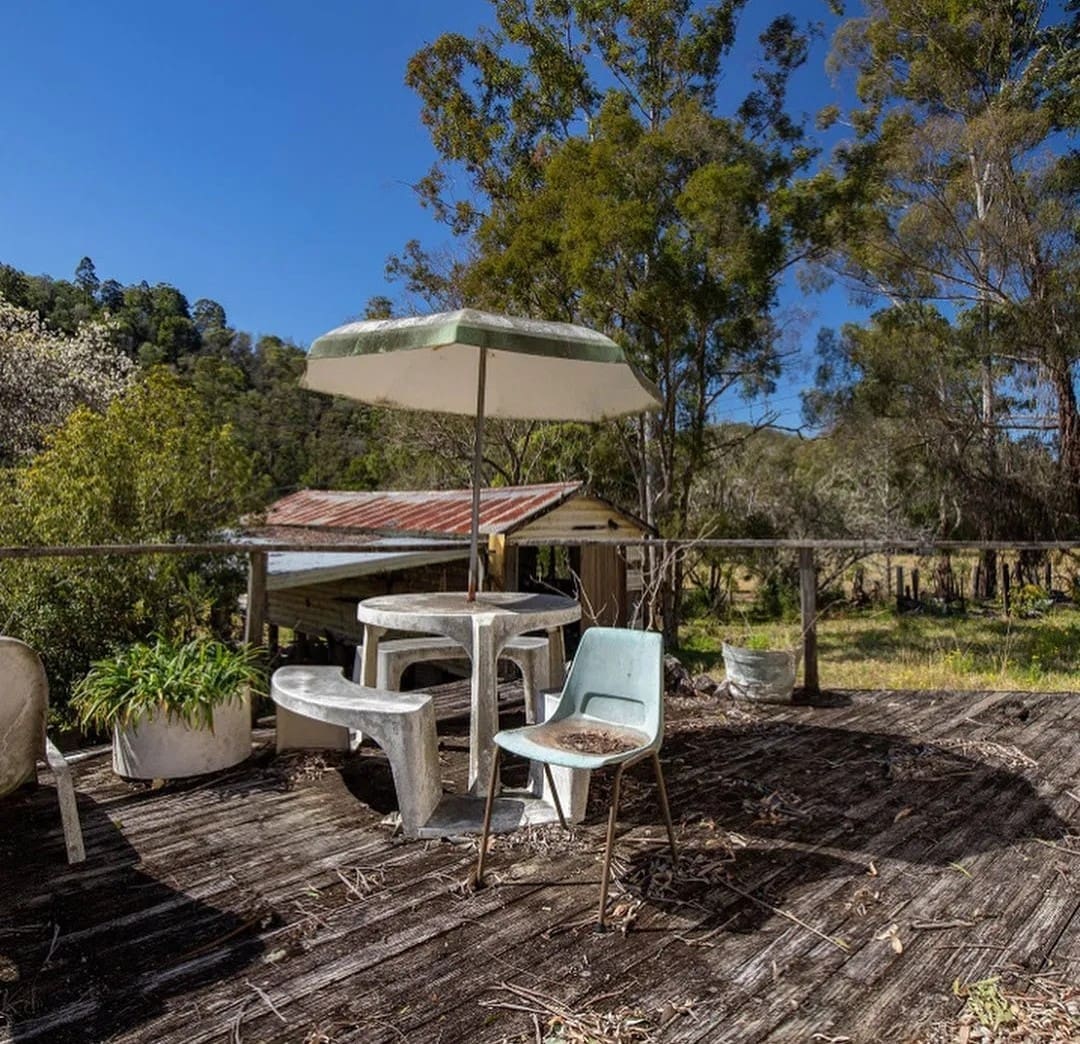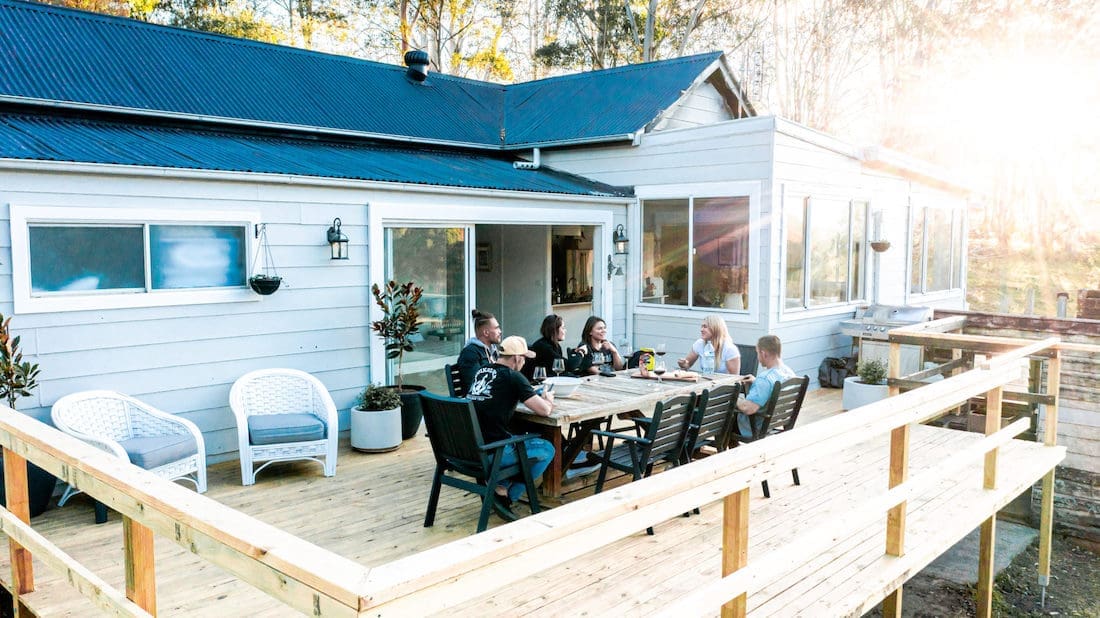 Described as 'simple country charm' this country holiday escape is nestled in Barrington Tops National Park, just a short drive from Gloucester, NSW.
"The design inspiration behind The Cottage was true country simplicity. We wanted to use as many original materials and techniques to make it as close as possible to how it was originally built," Naomi explains.
"My vision seemed so simple to me at the time. I didn't want to create a modernist palace or an over-the-top structure. I wanted to reinstate, reinvigorate and reenergise the run-down buildings with a simple, traditional Australian farmhouse feel.
"We worked hard to reuse, refresh and repurpose as much as we could. Not only does it provide charm and great energy in the spaces but it also helps save so many pieces from ending up in landfill.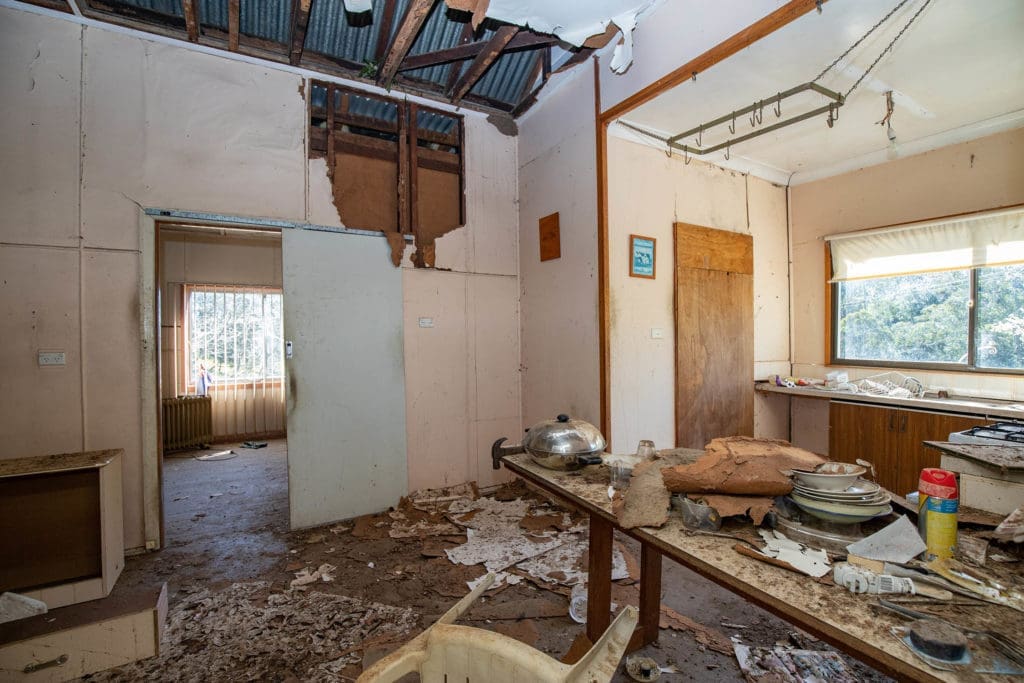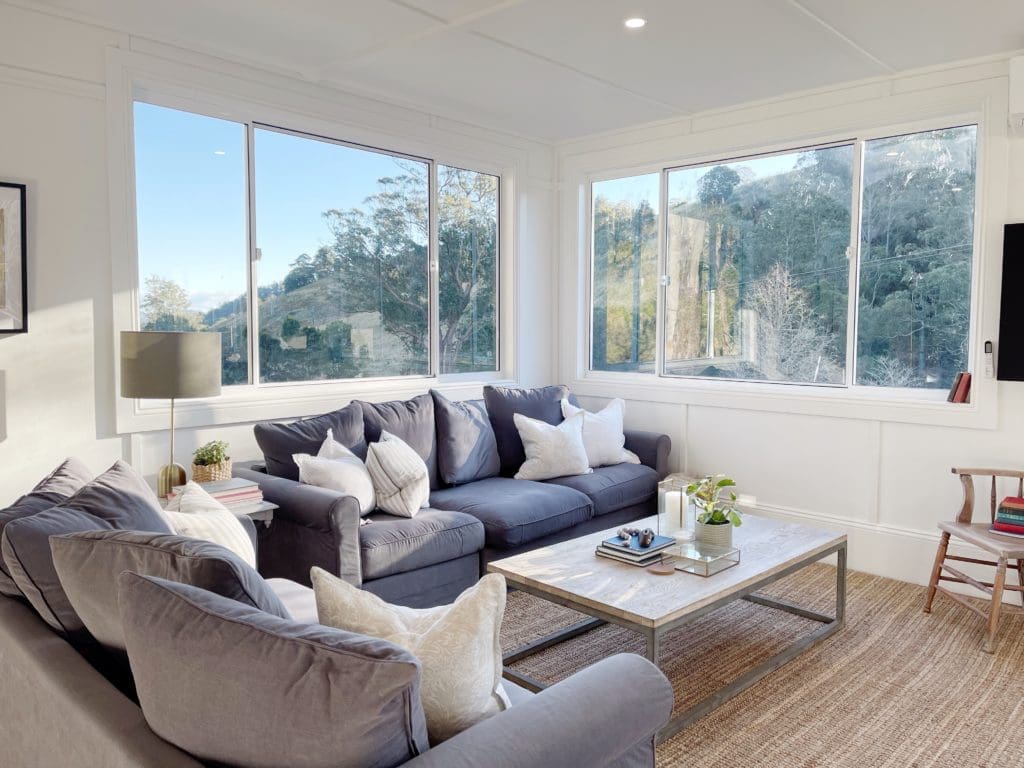 As you can imagine in a property this neglected and rundown, there were more than a few challenges along the way.
"How long do we have to discuss the challenges of this property?!" laughs Naomi.
"To be honest, they were never ending! Everything from active termites, structural damage, floods, access issues, delivery issues, material shortages, unstable footings, no power, no water, cows in the house, snakes in the walls and a leaking roof! Just to name a few!
"It's not surprising, given that it's a 100 year-old property that was once a productive crop and dairy farm. The home had also been abandoned for over a decade.
"The good news was that we had a very friendly rooster to eat lunch with every day and one working toilet!"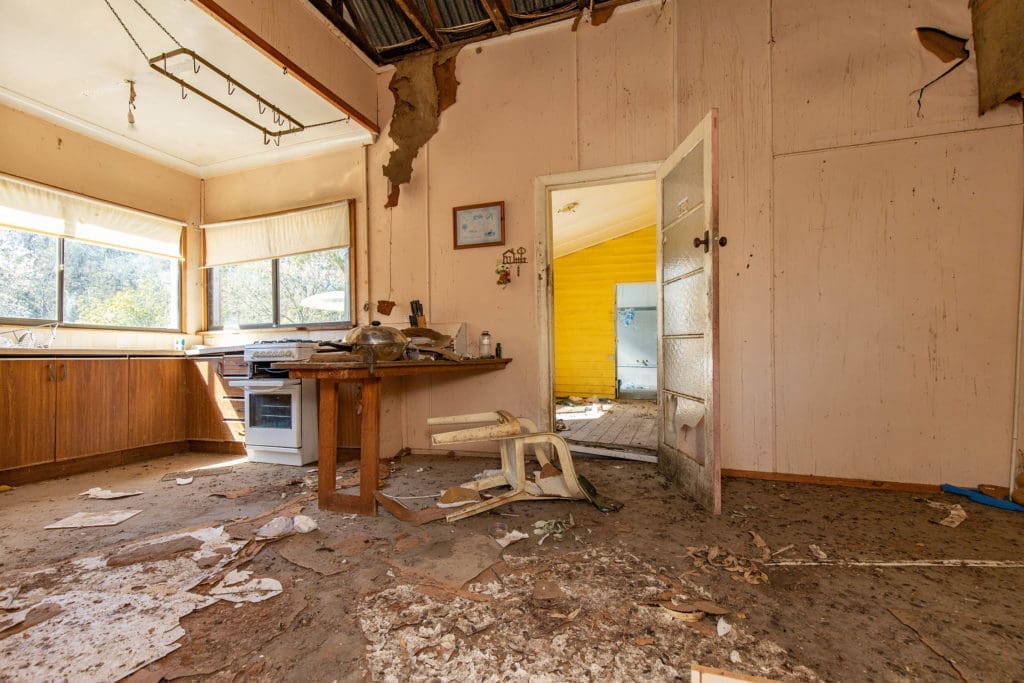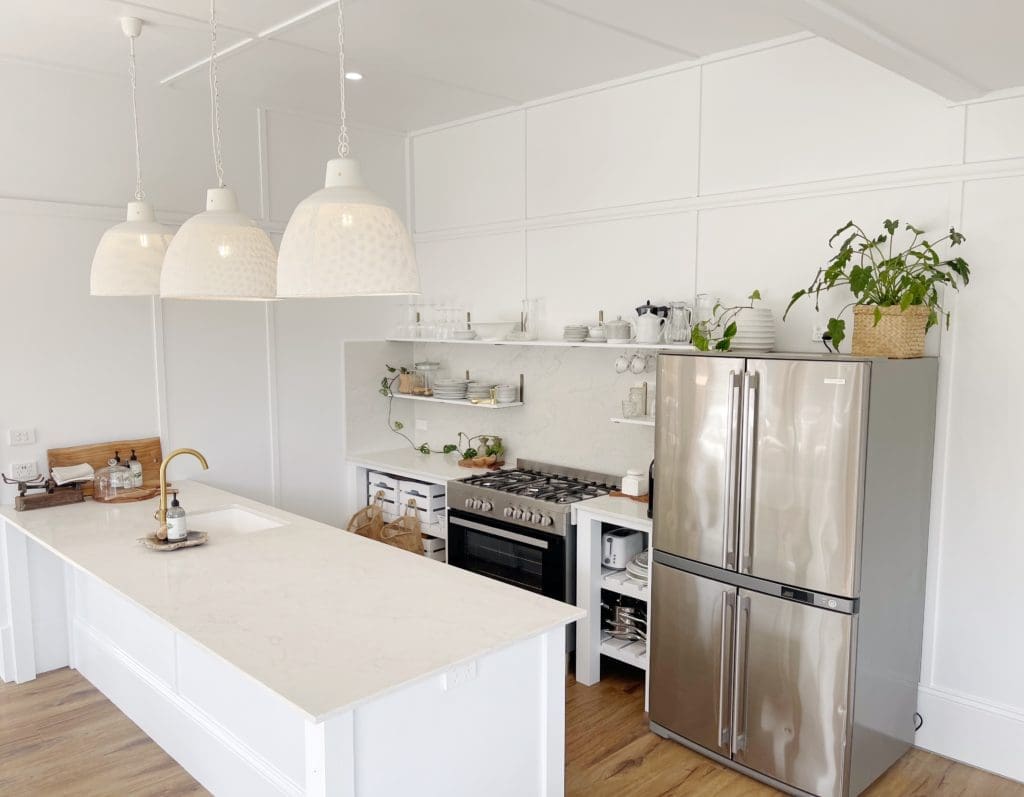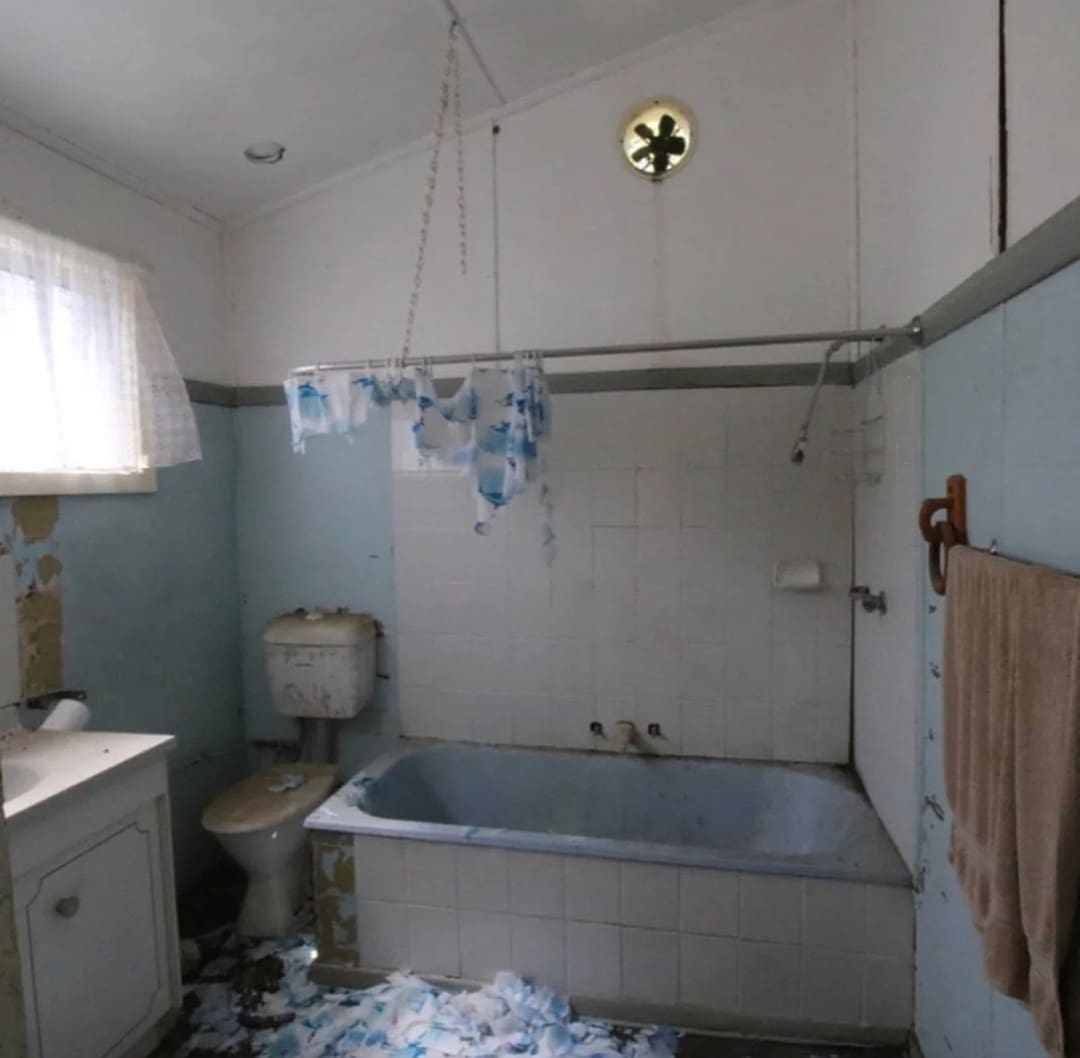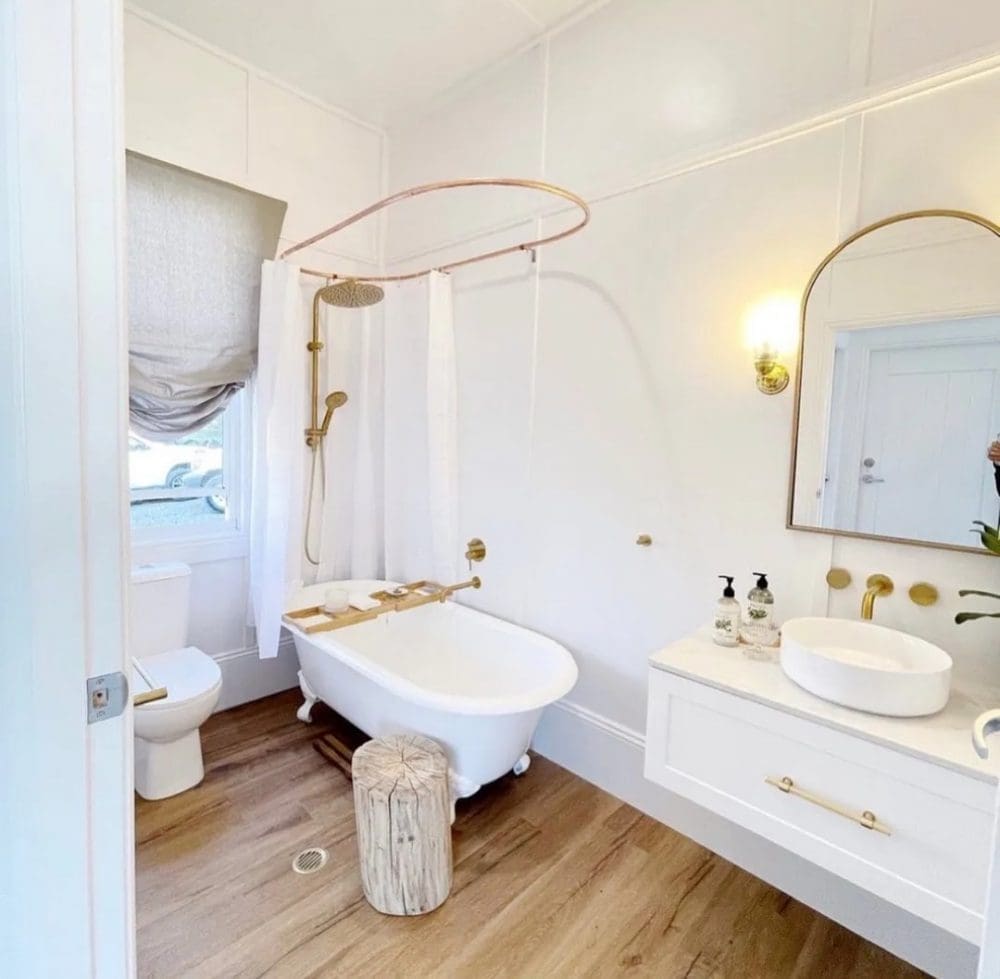 Waukivory Estate is all about simple comfort and complete relaxation in the country. The Cottage sleeps 8 guests, with the option to also rent The Bunkhouse for even more holiday guests.
"The renovation took 8 months to complete. And now we have The Cottage — a delightful 3 bedroom, 2 and a half bathroom cottage that sleeps 8," says Naomi.
"Located just 6m from The Cottage, we also have The Bunkhouse. This is perfect for bigger groups, sleeping up to 18 people that all want to stay in the one location.
"We're also a pet friendly holiday home and welcome pets both big and small! It's the ideal family getaway. A boutique farm stay to take you on that country escape you've been longing for."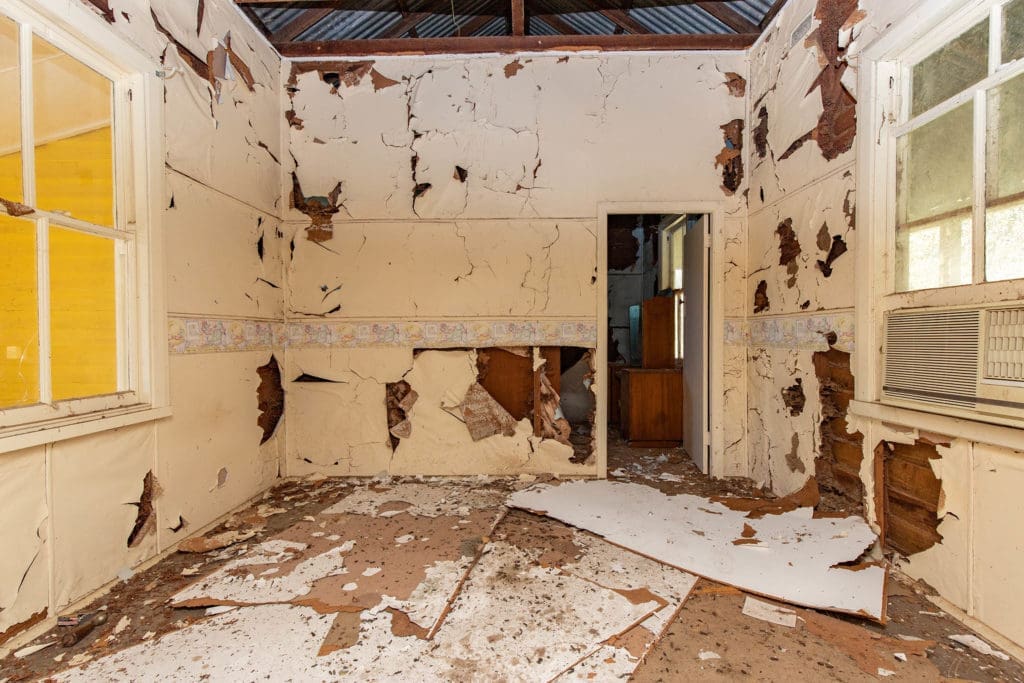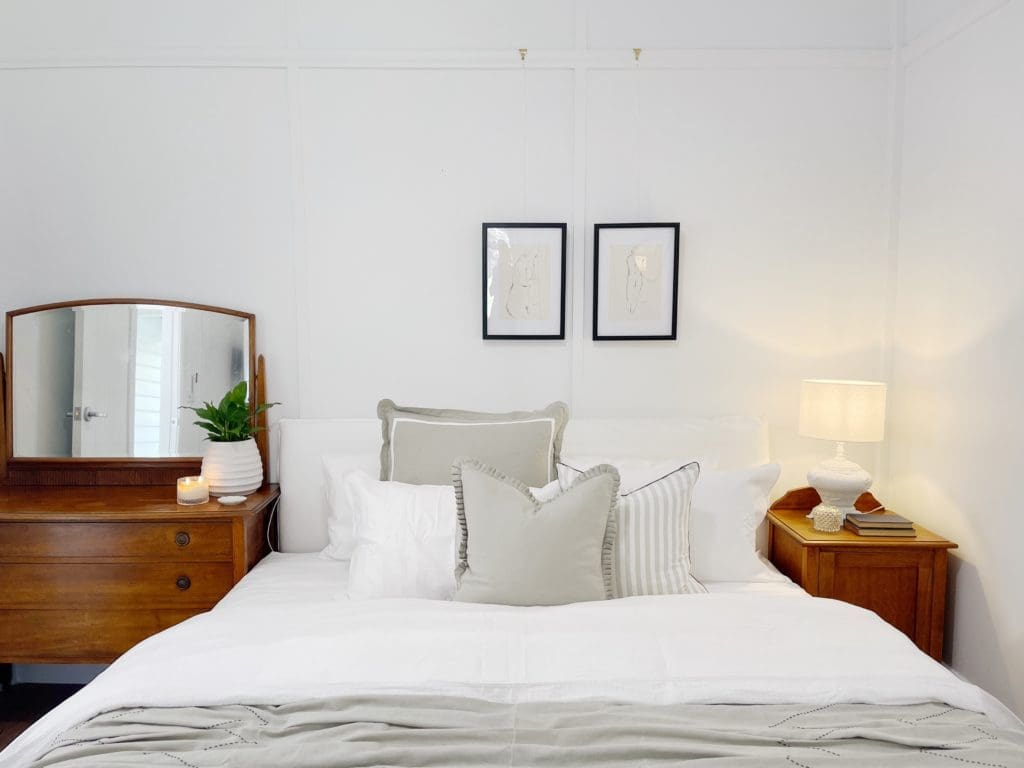 Restored to respect the original home, Naomi created a beautiful country-style home with plenty of character.
"Although the property is simplistic in its charm, there are some beautiful elements that have been incorporated.
"Without doubt the Intrim skirting boards, architraves and picture rails are a standout feature. They really do create that feeling of charm I was chasing.
"The smartstone benchtops in the kitchen provide functionality and beautiful softness and movement to the space.
"A design decision to continue the timber-look vinyl plank floors into the bathrooms creates another statement feature. They're that modern twist on the hardwood timber floors that would have been under the clawfoot bath 100 years ago," smiles Naomi.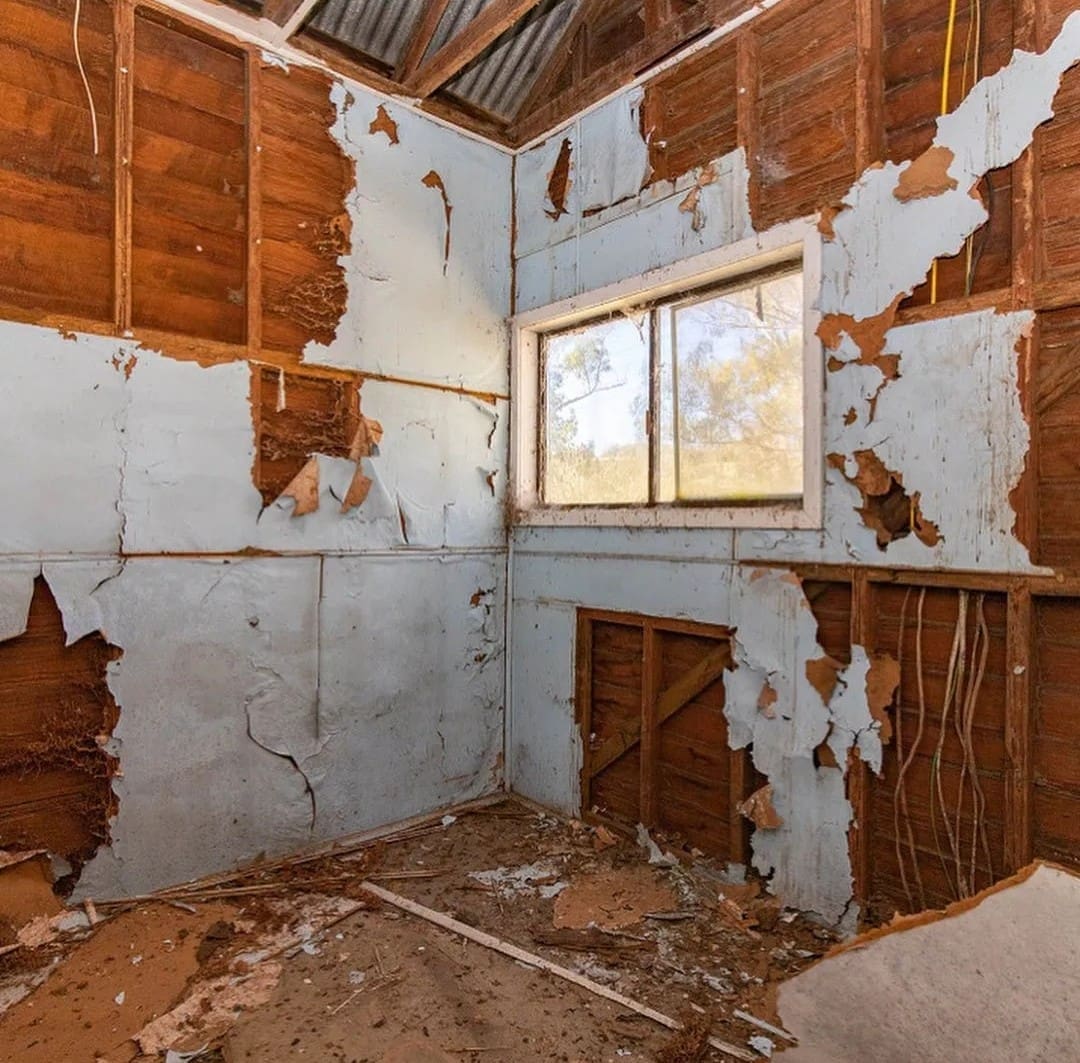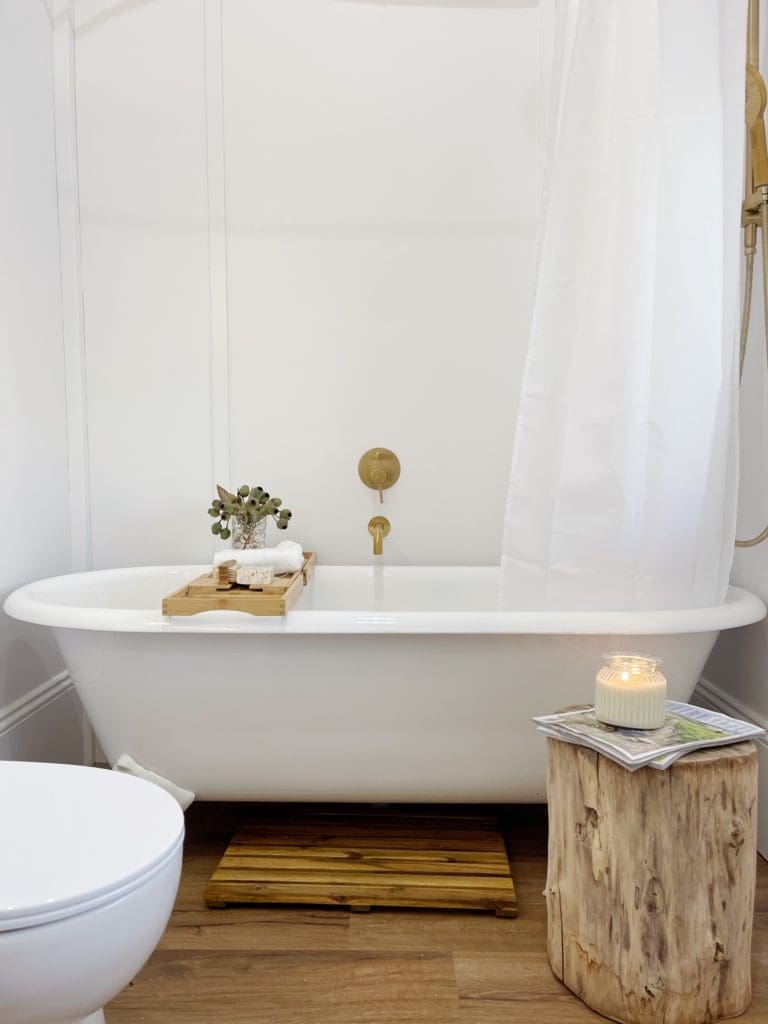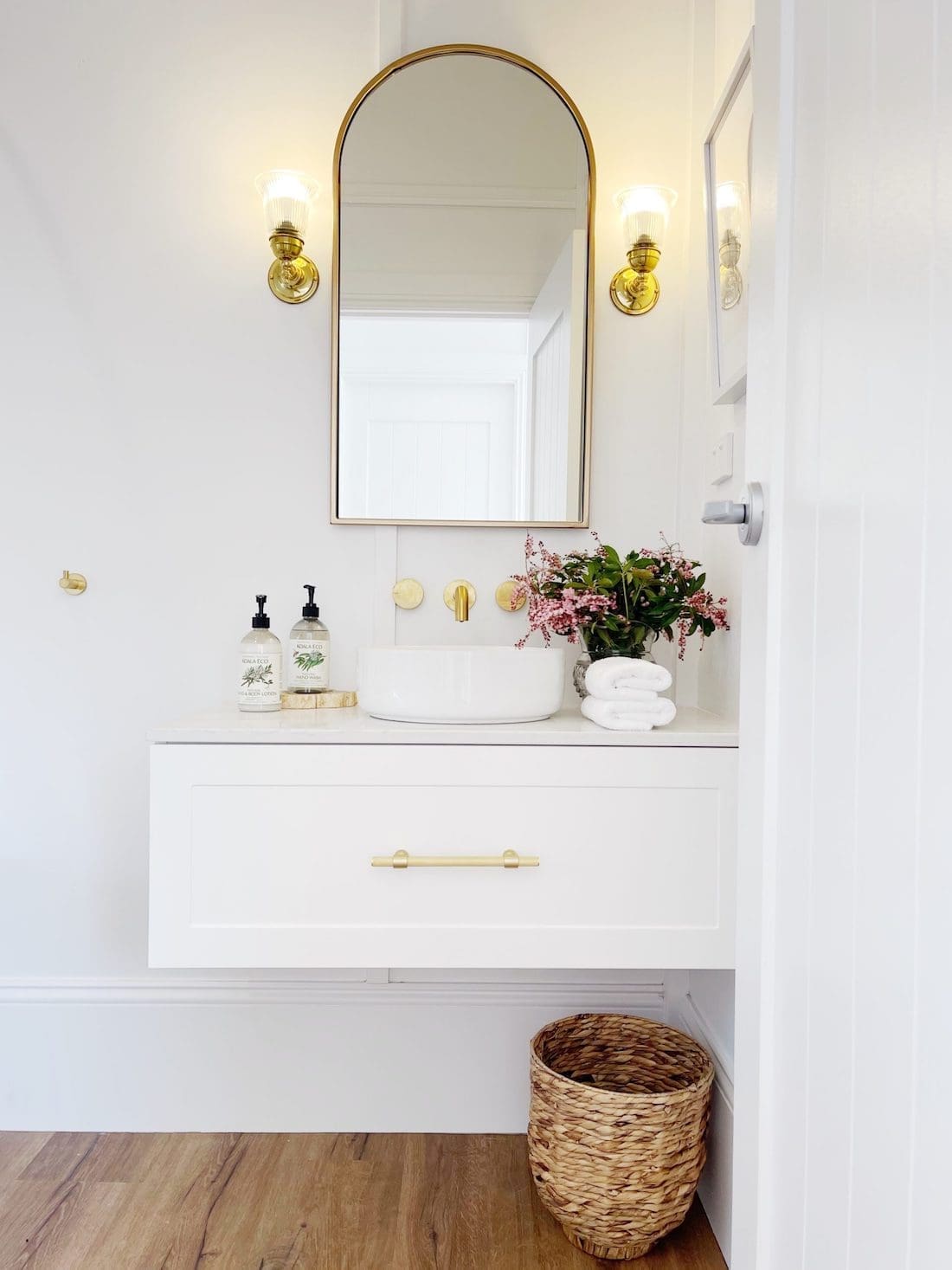 Known for her rapid renovations and working with tight budgets, we asked Naomi what areas you should splurge on in a home renovation, and where can you save.
"I have 2 very cool ethos when it comes to design work. The first is hero or zero. You either want an element to be the hero of a space, or zero in regard to the attention it gets. Zero elements are amazing supporting partners for the heroes of the space.
"Similarly, I believe in high-low in design and styling. The Cottage kitchen is a great example of this. I saved on cabinetry by building a beautiful open framed kitchen using pre-primed pine off-cuts of decking boards. We then crowned these with amazing smartstone benchtops and splashbacks."
Design, styling and photography — Naomi Findlay
Construction — Ferris Building
Wow! Talk about a project and a half! We loved exploring Waukivory Estate and seeing the beyond amazing before and after room transformations. For more renovation details or to book your country holiday escape, visit the Waukivory Estate website.