Supported by Canvas Factory
We recently shared tips to turn your house into a home and displaying family photos was on the list! Framing photos or printing onto canvas adds personality to your home but there is an art to doing it without it feeling overwhelming.
Here are 5 simple ways to incorporate family photos and make your house a home — tastefully!
Related article: How to: Style a bookshelf
Related article: 21 decorating hacks for rental properties
1. Photo blocks
Finding the perfect frame to complement your photo and interior style can be a challenge so I love the idea of photo blocks. Their modern and minimalist design allows the photo to be the focus. Available in matte or gloss, with a black or white block, these are perfect for shelfie styling or displaying on your bedside or sideboard.
My top interior styling tips to nail the look are:
consider getting a few blocks made in portrait and landscape
layer photo blocks to create more depth in your styling
mix in plenty of other décor, such as ceramic pieces and indoor plants, for interest.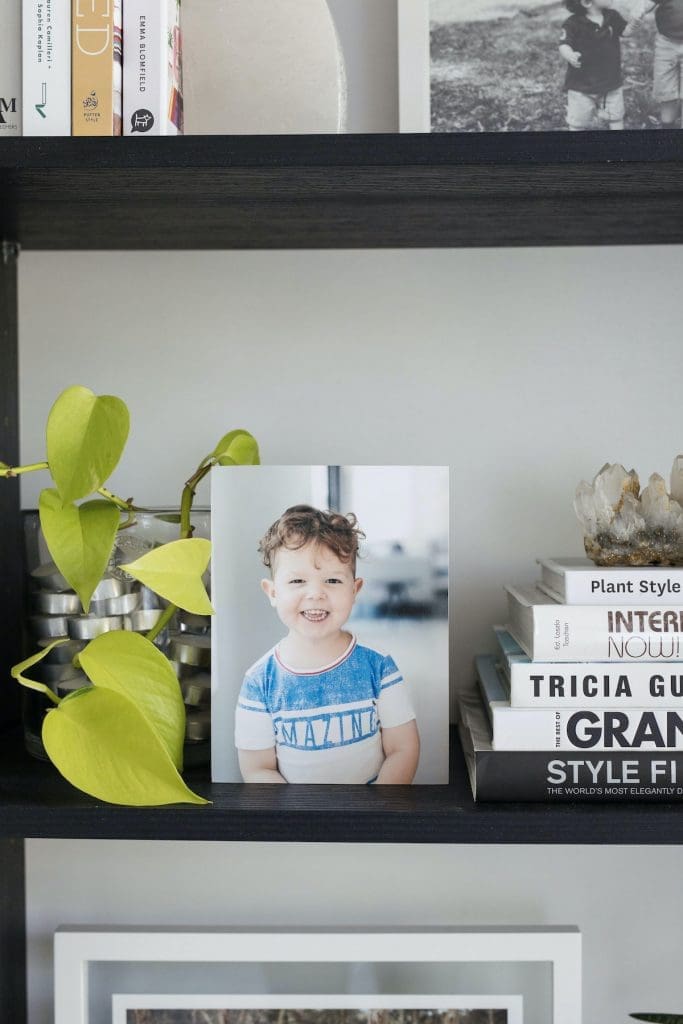 2. Canvas prints
A popular way of displaying family photos is to have these printed onto canvas and with online services such as Canvas Factory, it's more affordable than ever.
Engage a photographer who can capture your photos in a natural way (no weird and awkward staged family photos please), and look for pockets around your home where you could display these. Your home office, bedroom or hallway are zones where I like to use canvas prints.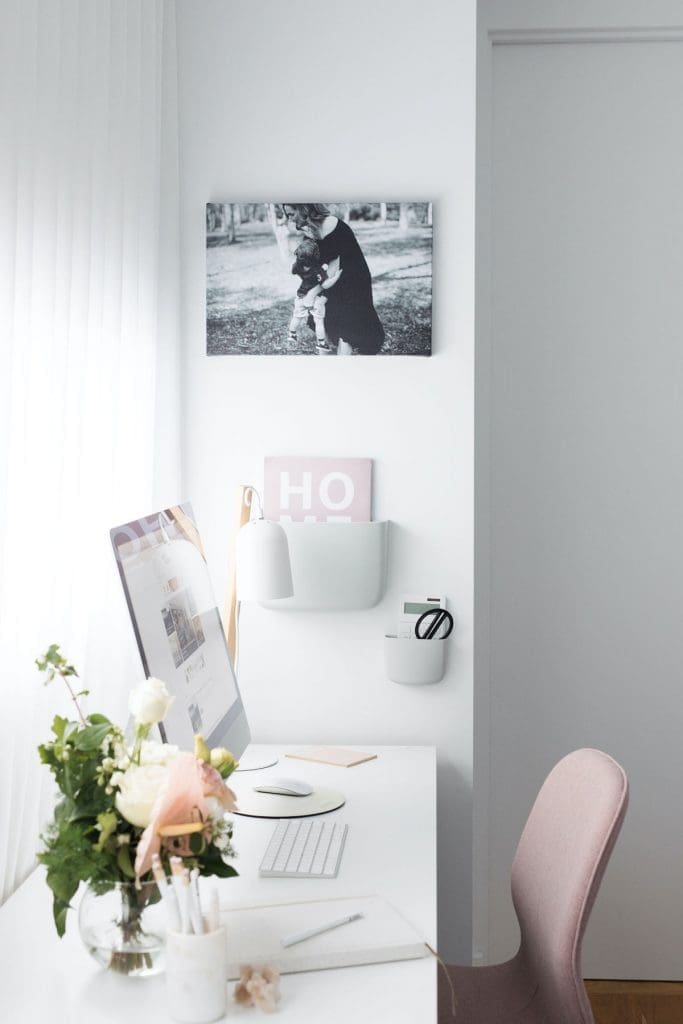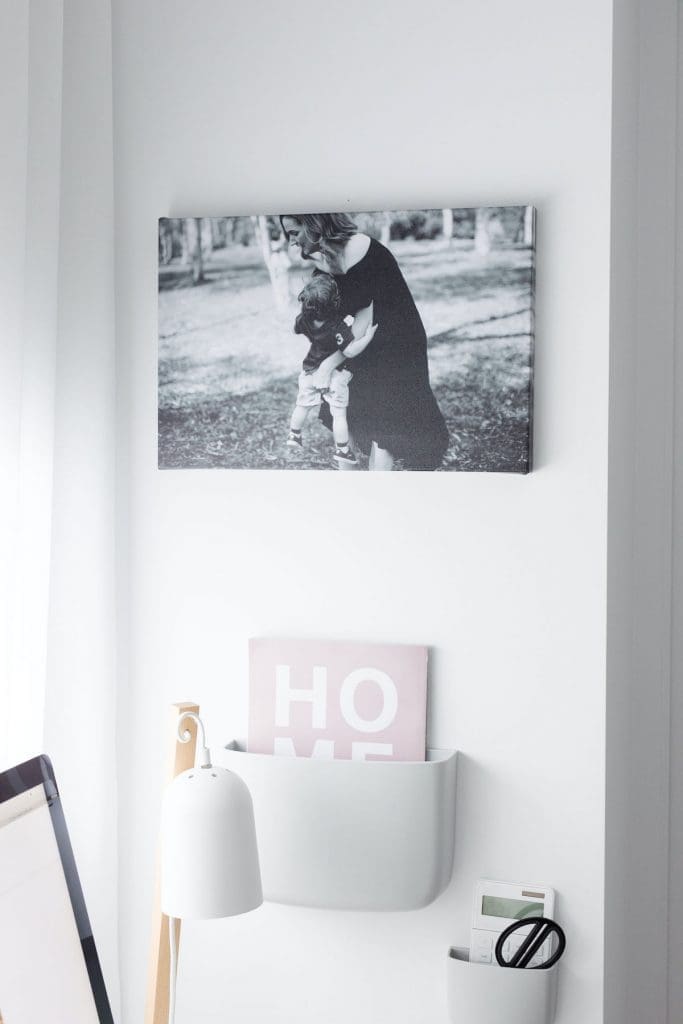 3. Photo books
An understated way of displaying family photos around your home is to create your own photo book. Select a hard cover and turn it into a coffee table book.
You could display this on any surface area around your home, such as a sideboard, coffee table or bookshelf, and looks best when stacked with other books. Check out these bookshelf styling tips for more ideas.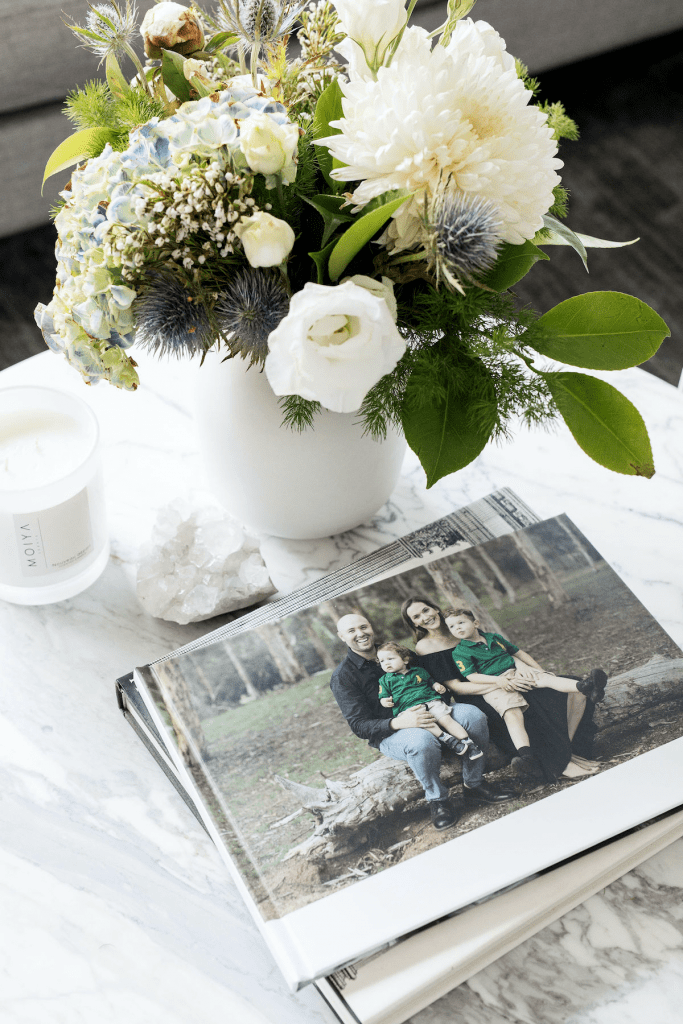 4. Acrylic print
I've only recently discovered acrylic prints, which is one of the premium print options available at Canvas Factory (metal, floating frame canvas and corrugated iron are also available).
Acrylic prints literally make your photos shine and offer a contemporary look. Better yet, as they are printed onto a piece of acrylic rather than traditional paper or canvas, they are more durable making them perfect for displaying in your bathroom or kitchen.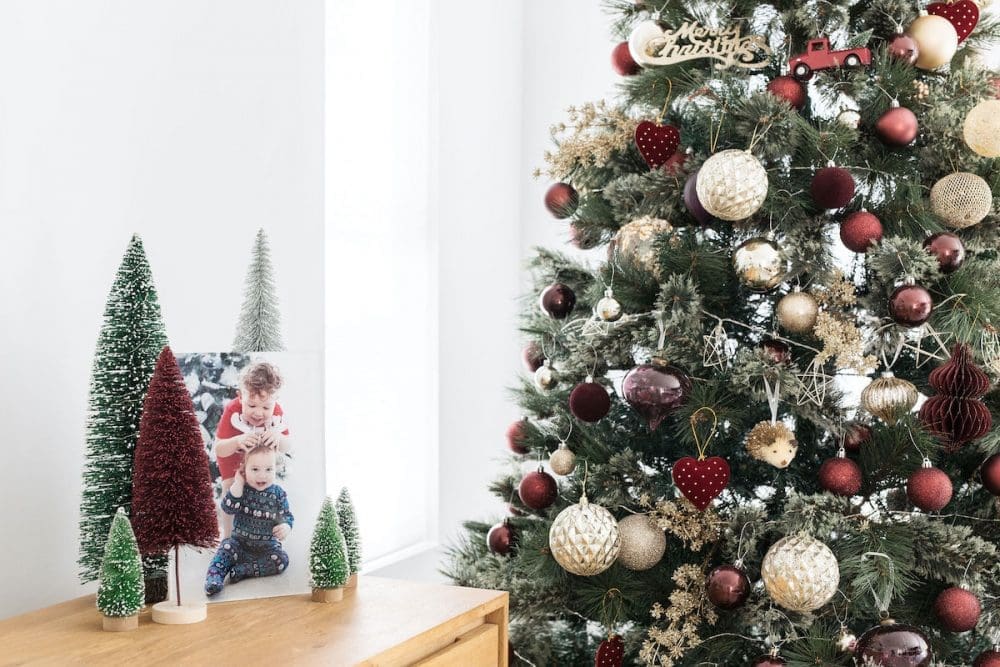 5. Gallery wall
The final way of incorporating family photos around your home is in a gallery wall. A modern interior design tip is to print photos onto canvas in black and white and incorporate these into a gallery wall — mixing photography with abstract prints and other artworks.
Remember the trick to a great gallery wall is to plan ahead. Map out your composition before picking up the hammer and nails to ensure the balance and spacing is right.
Have you been inspired by any of these ways to incorporate family photos around your home? What options are your favourite from the list? To explore the range of printing options, check out the Canvas Factory website.