If you don't already know Wita of Design is Yay, you can thank us later for introducing you!
Her blog is an online source for paper and design fun, as well as inspiration and printables for organising and styling your workspace.
Today she's letting us inside her creative workspace which is just as quirky and colourful as her gorgeous blog!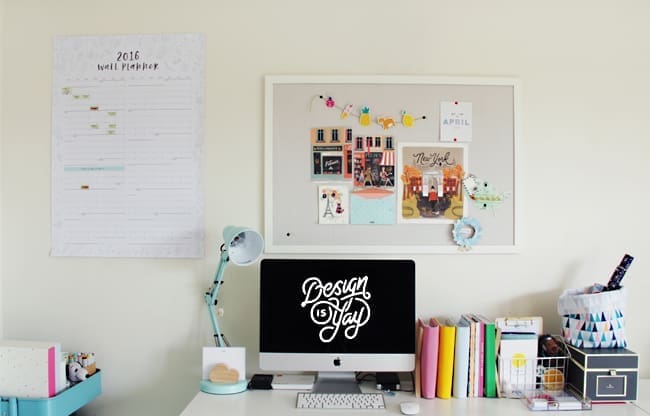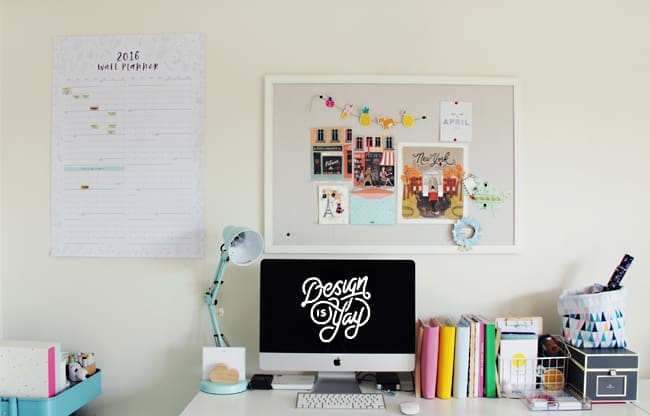 How would you describe your office style?
"I love Scandinavian and Japanese illustration design because of their simplicity, colours and cuteness, so I try to incorporate those qualities in my workspace," says Wita.
"The base 'canvas' of my workspace is white, with brightly coloured stationery and office gears here and there. I have a lot of mint, baby blue and teal coloured items in my workplace and complement these with yellow, red, pink and even gold. That way, whenever I get tired of the look of my workspace, I can simply change the colour theme of my stationery."
Where do you love to shop for stationery and office gear?
"I shop at IKEA for the bigger things like desk and shelves.
"For stationery products Kikki.K has always been my go-to store because of the variety of their designs and I love that they release complete sets for most collections.
"I've also been shopping at Officeworks lately because they recently introduced premium stationery brands, such as Jonathan Adler and Orla Kiely, and Notemaker.com.au for Rifle Paper Co and Delfonics stationery."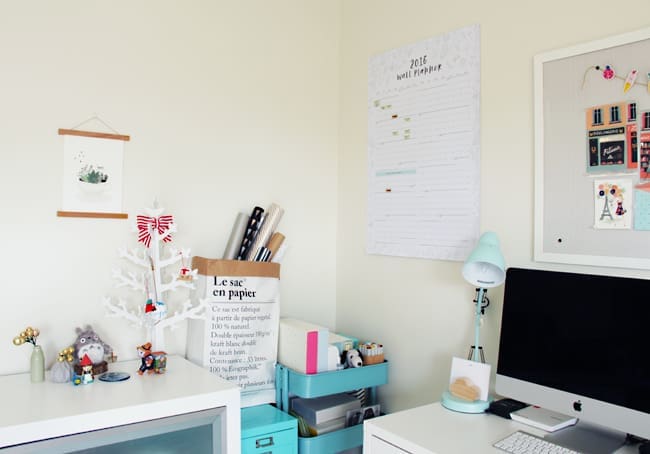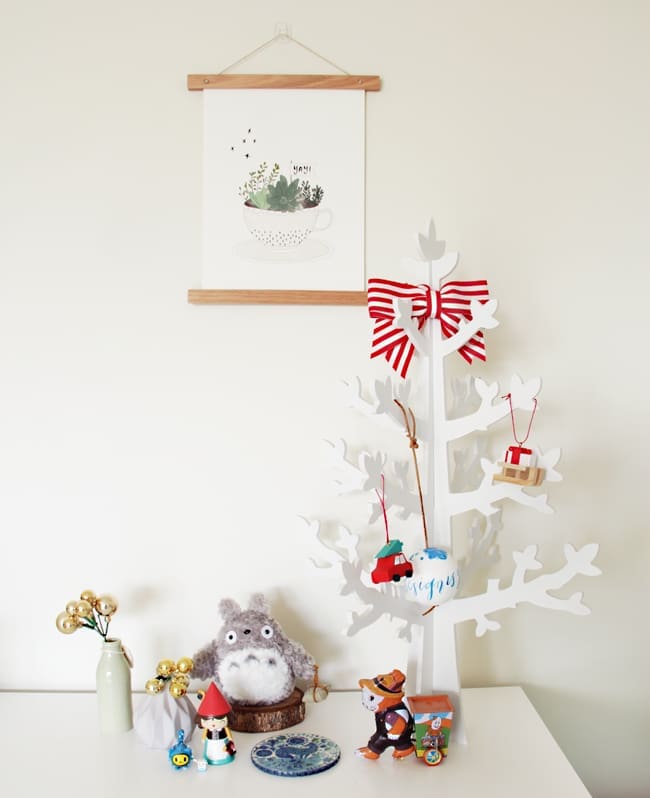 Wita keeps this Christmas tree up in her workspace all year long to display toys and trinkets from around the world.
What are your top 5 sources of creative inspiration?
Pinterest is my number one source of creative inspiration, closely followed by Instagram. My favourite creative blogs are Studio DIY, Oh Happy Day and A Subtle Revelry.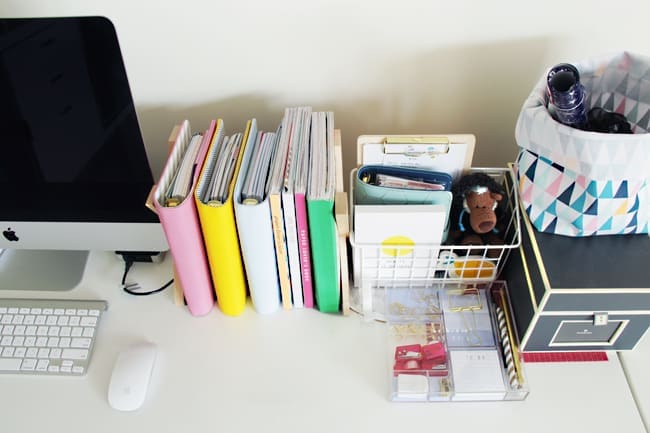 Thanks Wita for letting us peek inside your workspace! Now time to tidy our office, he he!