I just bought a new diary for 2021 and boy does it feel good thinking we'll soon close the door on the shocker of a year that's been 2020! If you're on the hunt for stylish diaries or planner for next year, here are my top places to shop.
With many diaries now running from 1 December (so you get 13 months instead of 12), it isn't too early to pick out your diary for 2021!
You can always rely on kikki.K to come up with the goods and their 2021 range of diaries and wall calendars is as fabulous as ever!
It's hard to pick just one favourite — especially as they have over 50 to choose from — but if pressed I'd have say the monogram diaries which come in a fun range of colours.
2. Bespoke Letterpress
With some of the most beautiful stationery EVER and printed in Australia no less, it's worth checking out the range by Bespoke Letterpress.
This year, they've designed a fab collection and their native Australian flower wall calendars are especially pretty. They also offer free shipping on orders over $75 😉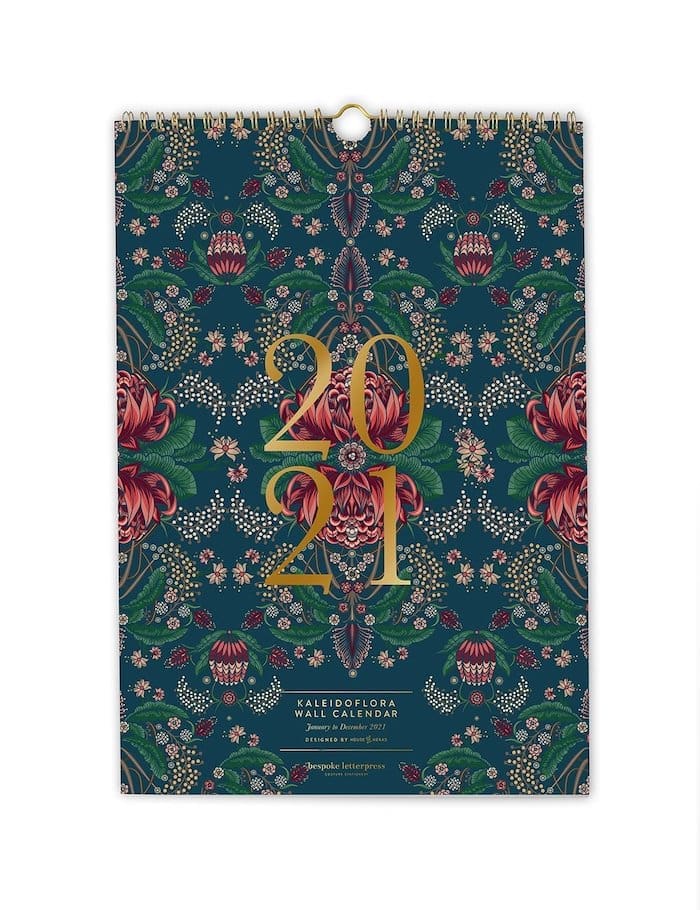 3. Papier
Another stationery house with a focus on design is Papier. Their curated collections are different to those you'll find anywhere else and we're sure you'll find a diary to love in their collection.
From abstract monoline diaries, to bold florals, rainbows and more, you won't regret checking out their stunning range of stylish diaries.
4. Emma Kate Co
Making it her life's work to bring you stylish and functional stationery, you can't go wrong with a diary from Emma Kate Co.
Warning, they are selling out fast online so you've got to be quick or you may find them stocked at a boutique in your area.
5. The Somewhere Co
If you're looking for a planner that's not just beautiful, but jam packed with helpful extras, then you might want to check out The Somewhere Co. Their designs are gorgeous and their stylish diaries includes a yearly, monthly and weekly spread.
Not only that, they also include quote pages, yearly and monthly budget trackers, yearly and monthly goal setting pages, plus space for important dates, notes and contacts. They've thought of everything with these babies!
6. Catch
Since discover Catch, I've become a tad obsessed and it's often where I'll start my shopping search. They sell just about everything, all at pretty unbeatable prices, and often offer free shipping too!
So of course I looked to see what 2021 diaries they had… and let's just say there are A LOT to choose from including the timeless Moleskine diaries and plenty of fun prints too.
7. Kmart
Of course, Kmart has released a fab range of affordable diaries for 2021 — most of them retailing for $10 or less!
While the materials aren't to the same quality as the other diaries on this list, they do have a great range of budget-friendly and stylish options.
Did you find your 2021 diary in this round up? Or do you have another go-to store for stylish diaries? Share a link in the comments below! You may also like to check out our other top buys for the office.
More shopping articles
Disclaimer: This post contains some affiliate links. This means that when you click on a link and purchase something from that site, we may make a small commission at no extra cost to you.