Looking to add some warmth to your bathroom? Timber tapware might just be the solution!
Handcrafted by Oliver MacLatchy, the newly launched Wood Melbourne brand of tapware and bathroom accessories is design forward and sure to make you swoon.
Related article: 15 stunning bathrooms that don't use white tiles
Related article: Curious Tales multifunctional and clean line furniture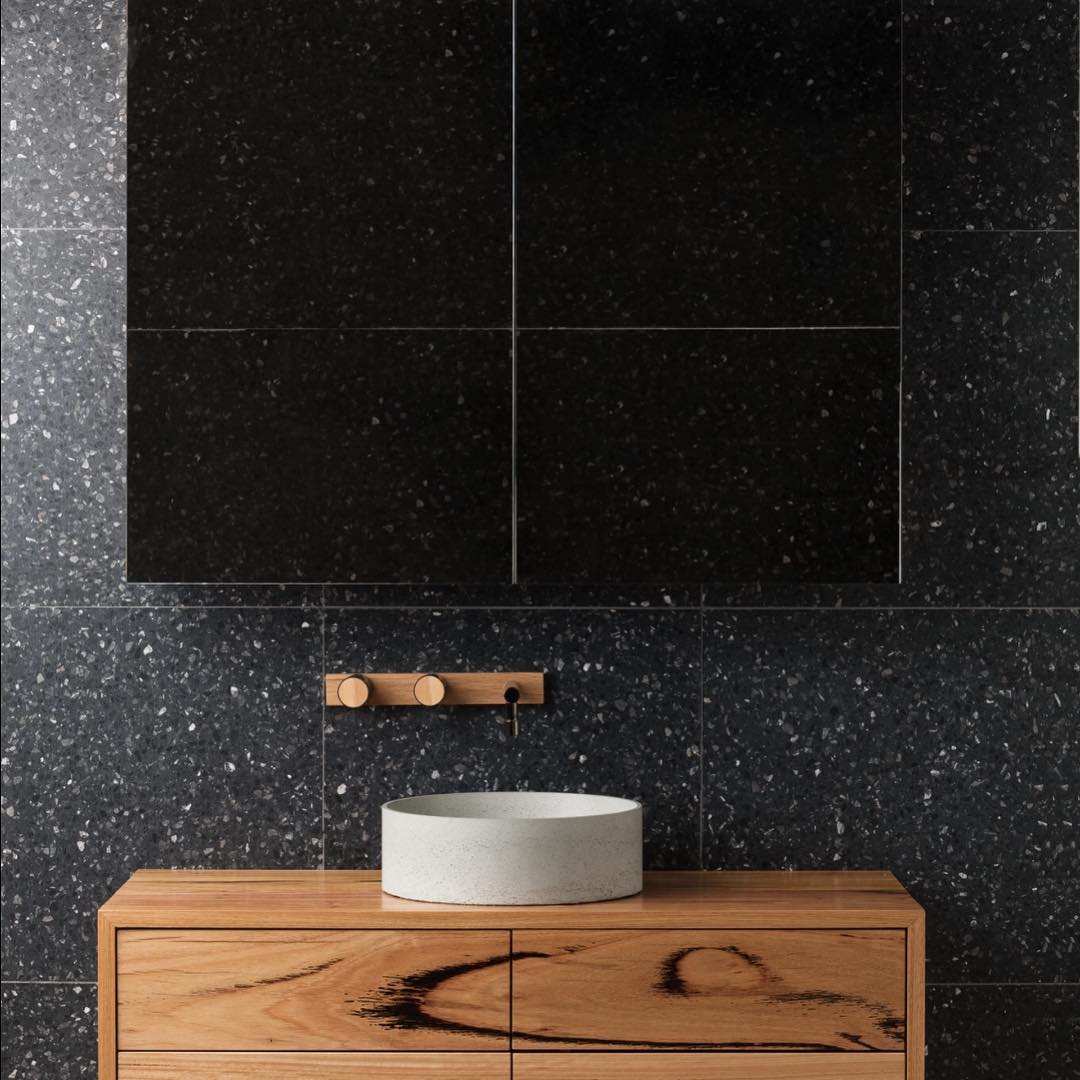 Oliver is a self confessed 'carpenter, builder, tinkerer and inventor' and during one of his late night experiments with reclaimed timber, he created the first timber spout.
"I wanted to provide a warm, sustainable and natural alternative to traditional spouts."
Turning old into new, Oliver uses reclaimed timber to create his range of tapware, making each piece unique.
"Each piece of timber goes through a 12-step process by hand including denailing, sanding and waxing. This makes each finished timber spout unique in aesthetic but uniform in levels of exceptional craftsmanship and quality," he explains.
Since this 'lightbulb moment', Wood Melbourne has continued to expand — adding new designs and product types. We love the way Oliver continues to push the boundaries and now combines concrete, brass and even marble into his designs.
"Our range of concrete basins are made entirely by hand and can be paired with timber taps or our newly launched concrete spouts and mixers.
"I'll continue to tinker away and experiment with different shapes, materials and finishes."
Thanks Oliver for sharing your beautifully handcrafted tapware and bathware with us, we can't wait to to see what you create next!
For a warm, sustainable and natural alternative to traditional tapware, check out the entire Wood Melbourne range online here or connect with them on Instagram.