Supported by Tile Republic
If you're about to renovate or design a new bathroom, we want to inspire you to think beyond white tiles.
White tiles are great — they're neutral and crisp, and with the range of shapes and textures on the market today you can create real interest. We love white tiles and have nothing against them.
But not everyone wants to use white tiles in the bathroom and serious magic can happen when you get a bit more adventurous and daring with your tile choices.
So today we're sharing 15 stunning, contemporary, heart-eyes bathrooms that don't use white tiles.
From hotel-chic to dark and moody, warm and natural to contemporary-cool, we hope you find a look to love and inspire your next bathroom!
Related article: 5 of the best cosmetic bathroom makeover tips
Related article: How to decorate your bathroom: Bathroom styling tips and tricks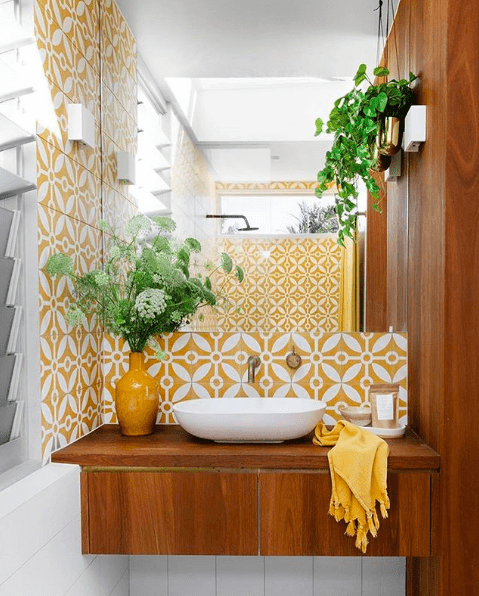 We totally understand that the bathroom is an expensive area and you don't want to lock in a choice that will date quickly.
While all-white tiles can feel 'safe', the truth is every bathroom will eventually date. Perhaps the size of tiles you chose, the finish or simply the way they are oriented will feel tired after time… no look is forever.
Many of the bathrooms above feature classic materials that can offer similar longevity but bring a bit more warmth and personality to your bathroom.
If you love these bathroom ideas, you might also like to check out this totally luxe bathroom with day spa vibes!
What's your favourite of these bathrooms that don't use white tiles or have you found another example to share? Link to it in the comments below!
This post was first published in January 2017 but has been updated with new information and images.