Brace yourselves for some truly ah-mazing furniture, people!
Pete of Curious Tales takes geometric shapes and multifunctional design to a new level.
"I've always been influenced by, and enjoyed, furniture design," says Pete, who launched Curious Tales three years ago.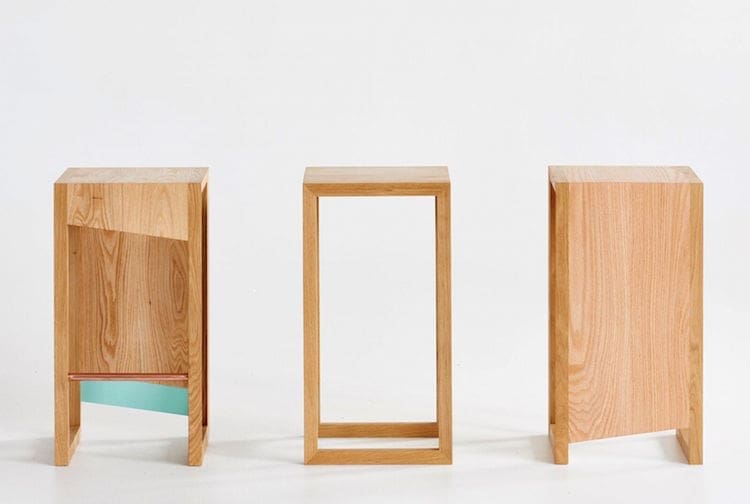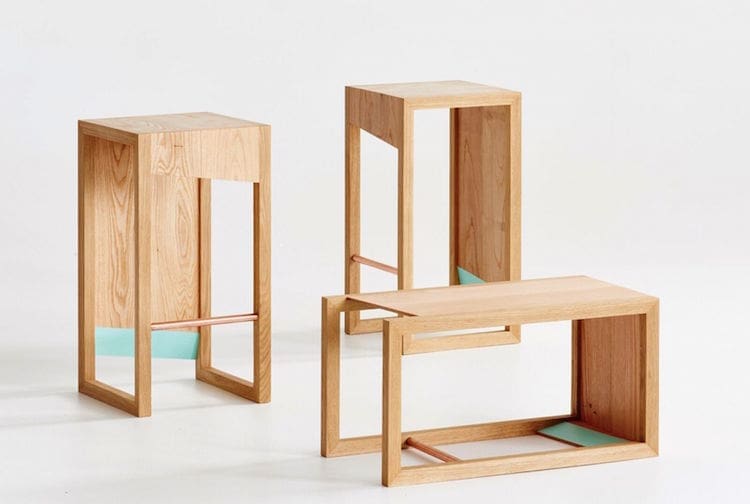 Having studied furniture design at university, he worked for a couple of furniture makers in Melbourne before setting up a shared workshop and starting his own brand.
He says one of his biggest influences though was while working in the UK for an interior design firm that specialised in small-scale living.
It made me realise the need for multifunctional pieces. In my collection the side table can also be used as a stool and the barstool can also be used as a long coffee table. I'm working on a few new designs at the moment too.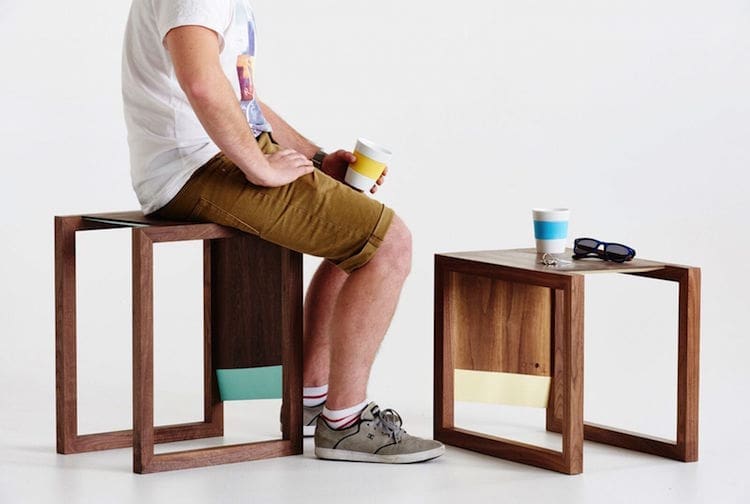 Pete and his wife Thea recently moved from Melbourne back to Canberra where they set up a homewares store, Meet Gather Collect, that stocks beautiful Australian homewares and art from the likes of Rachel Kennedy Designs and Keep Resin, and furniture from Curious Tales of course!
With the shop we try to support local designers. Having lived in Melbourne where we were regulars at markets like The Finders Keepers, we gained an appreciation for the quality of homewares being created in Australia.
"This inspired me to also start a collection of homewares for Curious Tales that share a similar aesthetic to the furniture, such as the faceted vessel range which plays with geometric shapes and can be used as either a planter or vase."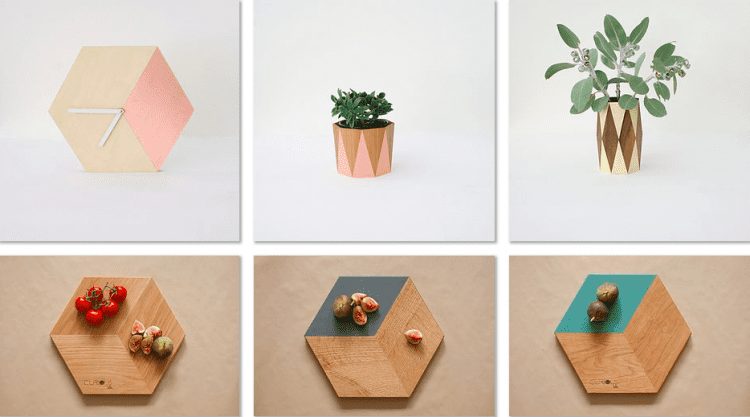 So where does the name Curious Tales come from?
"It's based on my influences," says Pete, "'Curious' because I like to look at furniture in a different light and 'Tales' because I design furniture for people to enjoy and share tales and experiences around.
It's important to me to create pieces that are built to last and can be passed down to future generations — too much furniture today is made to last only a few years before ending up in landfill.
And what's next for Curious Tales?
"I'm working on setting up a shared workshop with other furniture makers. I really enjoy working alongside other creatives where you can bounce ideas around.
"Once the space is up and running, I'd like to offer workshops such as woodworking classes and also from visiting artists such as jewellery makers and ceramicists.
"As I mentioned, I'm also working on some new furniture designs and the custom order side of the business is also growing — it's great collaborating with clients and giving them a sense of ownership in the pieces."
For more information, check out Curious Tales' website or connect on Instagram.