Hotel-luxe is one of the latest designer buzzword we're hearing a lot at the moment. Here to explain what it means and how you can incorporate hotel-luxe into your own home are interior stylists Emily and Leisa from Fifth Avenue Interiors.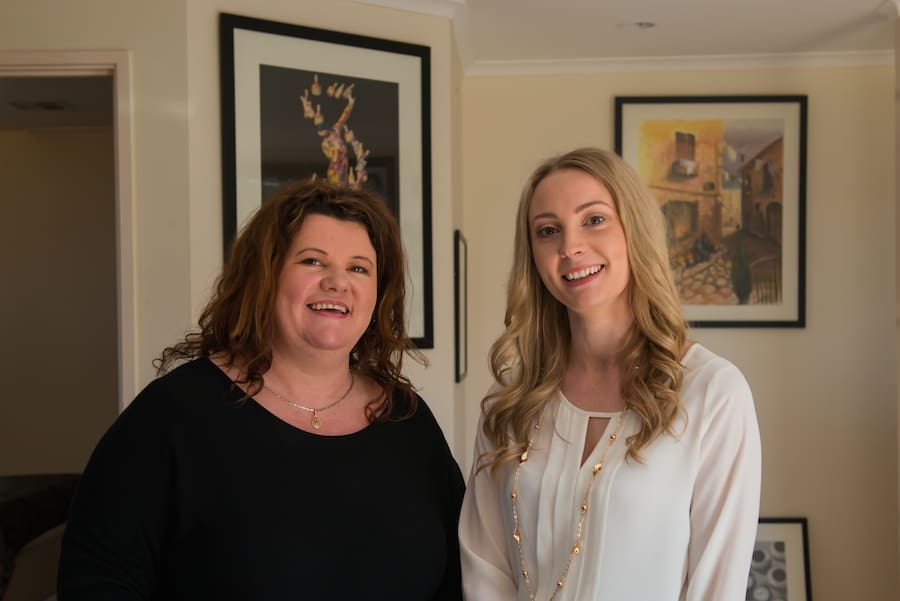 "Hotel-luxe is all about creating the glamorous and luxurious feeling of a hotel in your own home," says Emily.
"Fresh smelling bouquets of flowers, beautiful architecture and memorable artworks are just some of the details of a hotel that can leave you gazing.
"So why can't we feel this way in our own home? There's no reason your bedroom, bathroom and living room can't feel luxurious too. Here are 10 ideas to steal from hotels for a more luxe home."
1. Create your own lobby
"Hotels are known to make the lobby their most beautiful feature.
"Create your own best first impression to your home with a 'hotel lobby'. Hanging a chandelier or placing a sideboard with a vintage mirror above it, hanging a statement piece of art or placing a beautiful textured rug are a few ideas to make your entrance pop. Finish the look with a gorgeous arrangement of flowers and each time you come home you will feel like you have 'arrived'."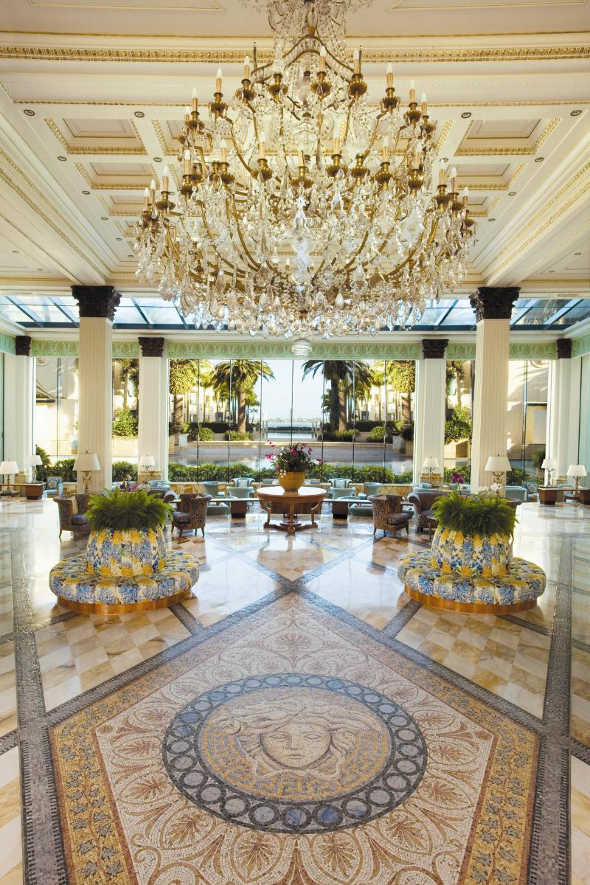 2. Glamorise your window treatments
"Have you ever noticed that hotel drapes are a statement? Every element is so detailed.
"Just updating your drapes can dramatically transform your space. Choose a heavy weight fabric that touches the floor, paired with sheer organza in front or behind for a softer effect. Add pelmets, valances or detailed tie backs to create that luxury feel. Drapes aren't just used for function (keeping the sun out) so experiment and add some style."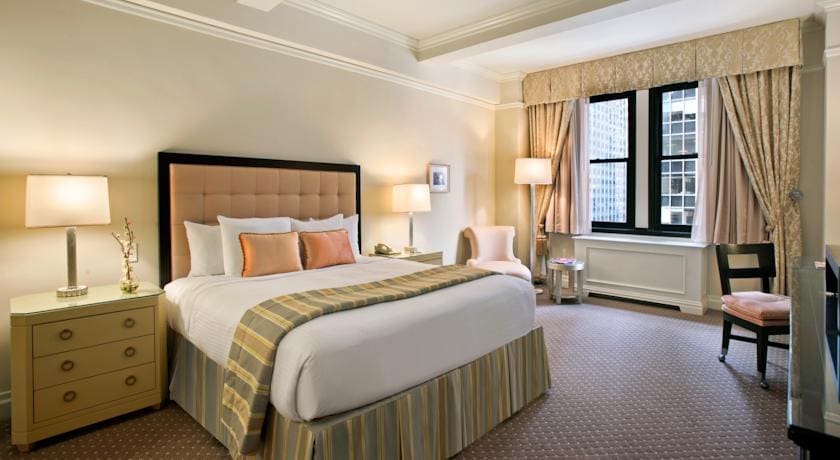 3. Create mood lighting
"Hotels always have a range of lighting sources in rooms. It means you can adjust the lighting to create the mood and atmosphere you want.
"Add this same level of lighting control to your own home. Install dimmer switches to your main lighting source in each room, think about installing under cabinet lighting in kitchen or office spaces, hang pendants over dining tables or over kitchen work areas, or use floor lamps and side table lamps to create ambience and add softness," says Leisa.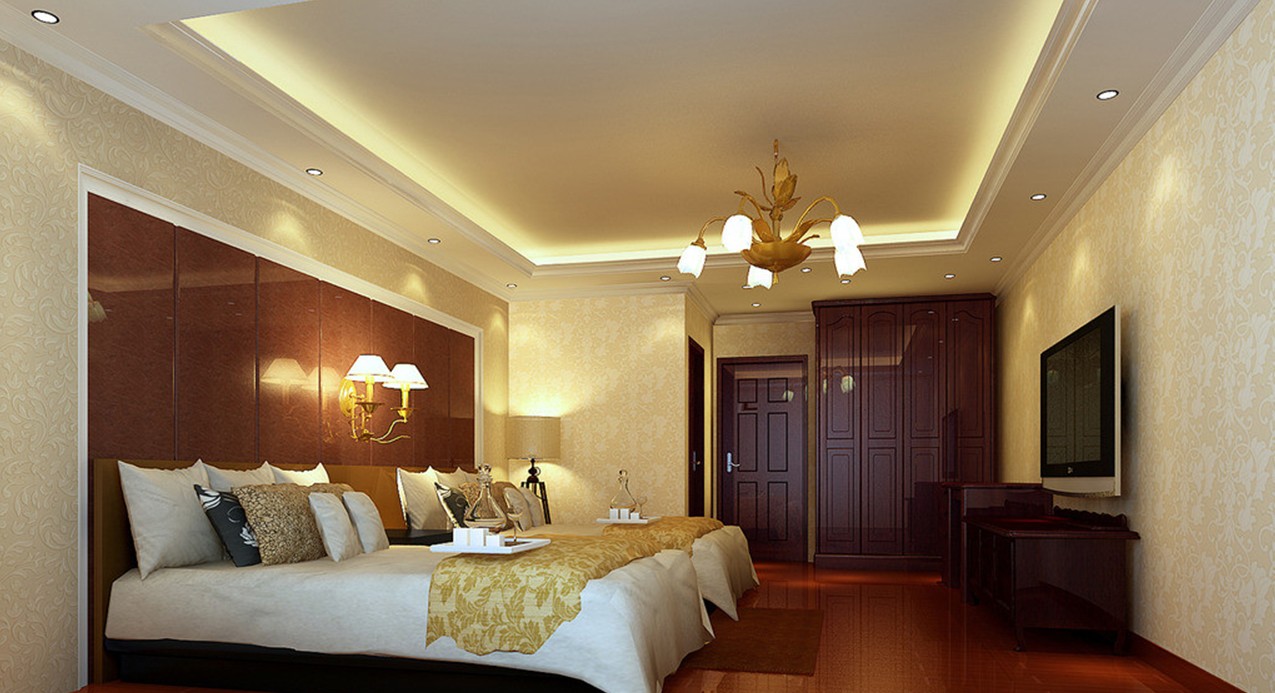 4. Dress your bed
"Hotel beds speak style and class. The simple white crisp linen balanced with a delicate decorative cushion and matching bed runner is bliss. If you already have a statement bedhead, this is the perfect way for you to show it off."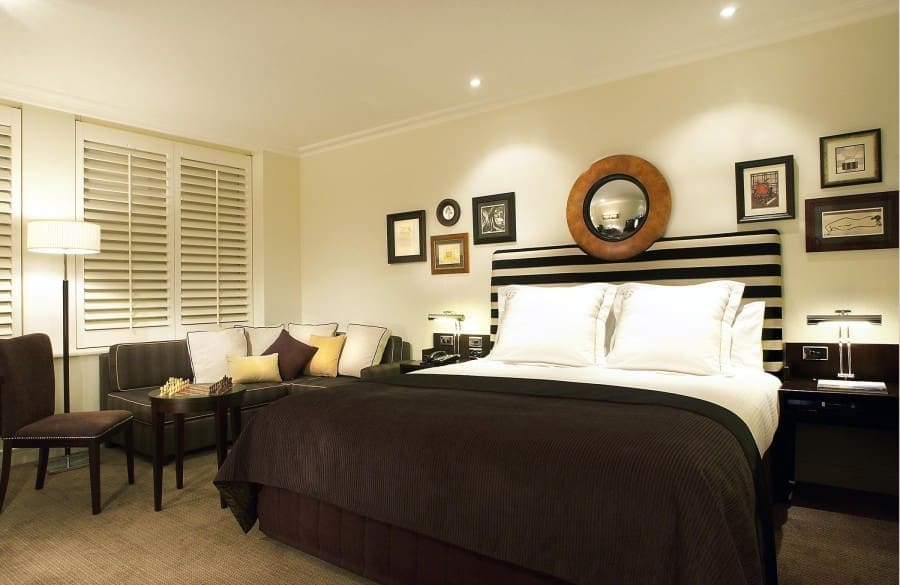 5. Add an armchair
"I always find hotels have the most amazing seating in their lobbies, bars or restaurants. The furniture is placed to create conversations and invite you to sit down and relax," says Emily.
"A great way to re-vamp your lounge area is to place a statement piece of furniture. A wingback armchair, patterned fabrics or splash of colour can all add a sense of luxury to your home."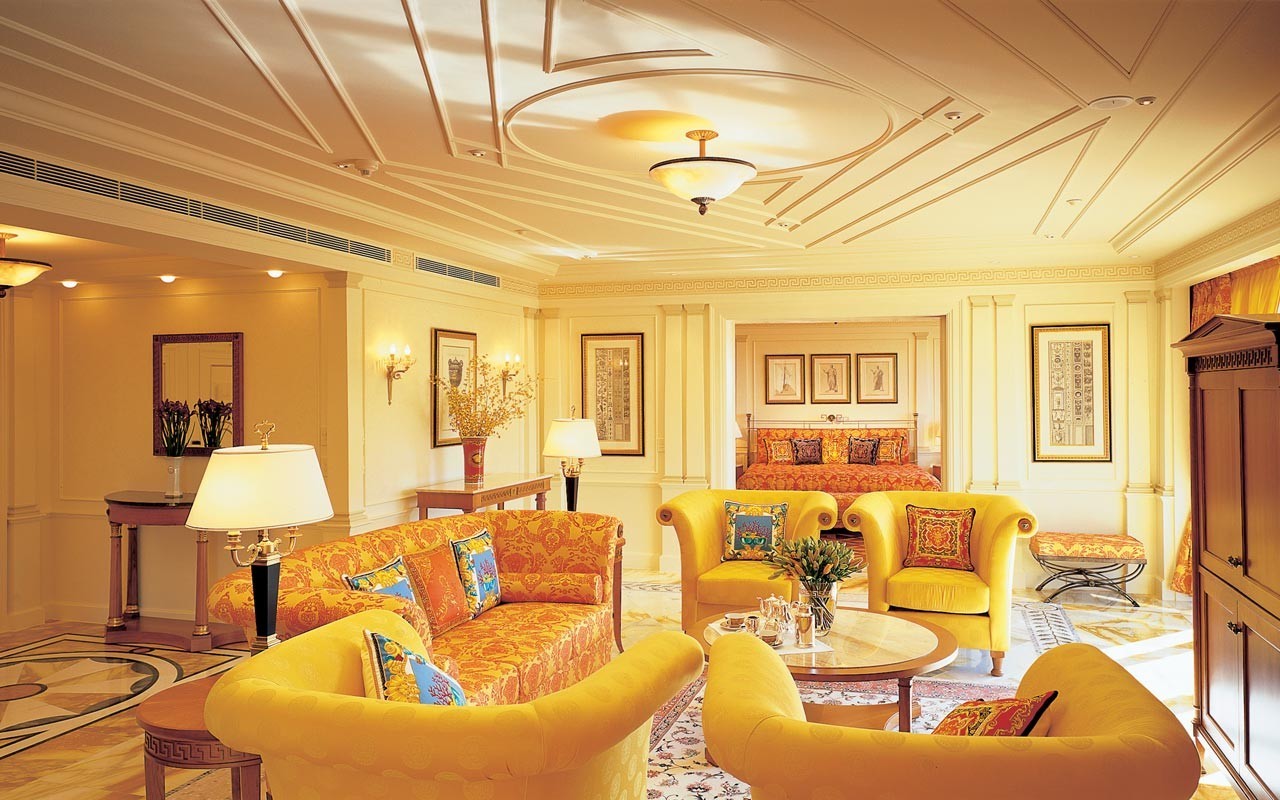 6. Don't steal bathroom products, steal the idea
"We have all been guilty of this one. We only feel the need to take the beautiful little bottles because they look great, smell great and… we don't need a third reason but we do, right? Hotel bathroom products are so teeny tiny there's almost no point in taking them.
"Instead, source a brand of luxury bathroom products you can enjoy. I am loving the AESOP range of products. They smell amazing and look great displayed on the vanity and in the shower. There are so many heavenly products out there that you would be proud to display in your bathroom and you won't have to wait for your next hotel visit to stock up!" laughs Emily.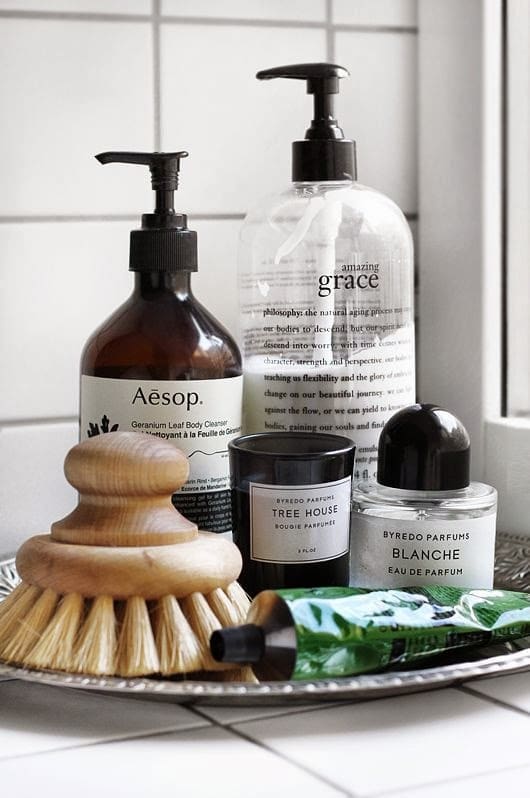 7. More mirrors
"Hotels are not short of mirrors. They're an important element to adding luxury to a space. Mirrors reflect light and images, making a space feel larger, and give texture to a room.
"Don't limit your choices to a standard rectangular mirror fixed to the wall. Mirrors can be just as decorative as art. Think about a cluster of different sized round mirrors arranged on a wall or a long, framed vintage mirror rested against a wall. Mirrors can be clear, antiqued, patterned or smoked. Search for mirrors with detailed frames to bring elegance to your home."

8. Bathroom makeover
"Hotel bathrooms, with their marble walls, double basins, frameless showers and spa baths, are just like heaven.
"If you're thinking of giving your bathroom a makeover, take some hotel inspiration. Think about the best hotels you have ever stayed at and use those best features through your design planning. Think about floor to ceiling tiles, heated towel racks, lots of storage, sufficient lighting, wall niches and a big bath. Bliss!"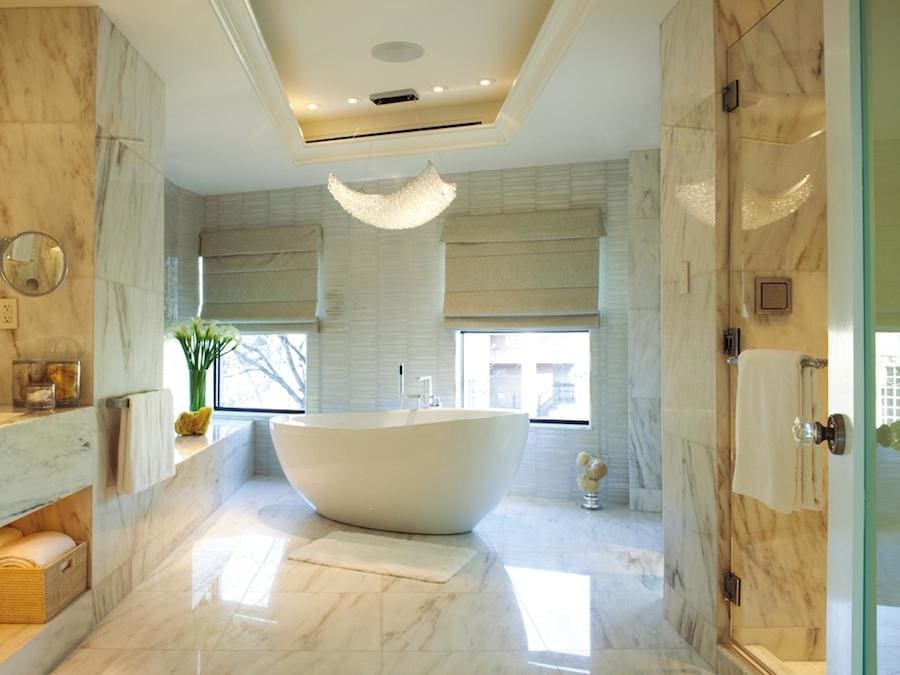 9. Detail your ceilings
"A common feature in hotel rooms are their detailed ceilings.
"Take some inspiration from hotels to create an element of luxury to your space. Recessed ceilings or bulkheads are a clever way to do this. You can also get creative with your lighting here like we discussed in step 3. Stamped or beamed ceilings can add character and a sense of elegance.
"It's amazing how much difference a bit of detail in the ceiling can add to your home."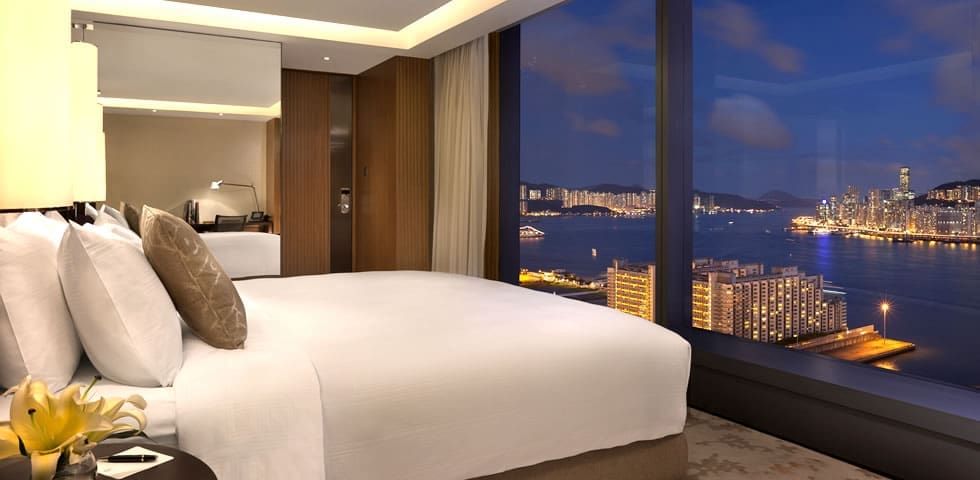 10. Finish your walls
"There are endless wall finishes used in hotels — from wallpaper, timber, upholstery, boiserie to wainscoting — and they can add a completely different dimension to a space.
"Wallpaper can be applied to one feature wall or above or below a chair rail. Upholstered wall panels can be fixed in front of an existing wall to add luxury, colour, pattern and texture. Wainscoting and boiserie (decorative wall panelling) are used to form texture and is very luxurious. Count yourself lucky if you already have this detail in your home!"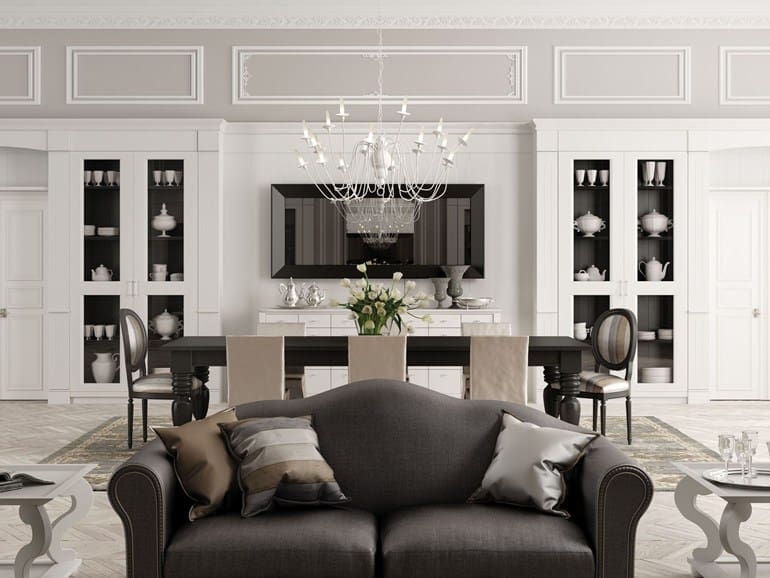 "Hotels are a great source of inspiration for ideas you can bring into your home. On your next stay, take notes and pictures of things you find appealing and incorporate those ideas into your own home. I am still trying to figure out how to add 'steal the housekeeper' in the 10 ideas for a more luxe home… If only!"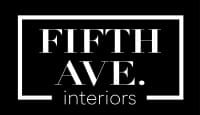 Thank you Emily and Leisa for sharing your top 10 ideas to steal from hotels for a more luxe home. We've definitely got new ideas to try, like adding a cluster of mirrors — love that!
For more inspiration from Fifth Avenue Interiors or to check out the services they offer, visit their website or connect with them on Facebook.