Today we have three beautifully styled table settings to inspire you this Christmas.
Sure, for many, Christmas is all about the food and presents… but we get most excited by the wide array of Christmas decor and accessories that hit the shops each year and the endless styling options you can create with them.
Interior Designer and Decorator, Stephanie Stirling, has created three looks for us — Traditional setting, classic black and white, colourful and tropical — but says there are many, many more possibilities such as an all white theme, gold and white or Scandi look with wooden accessories.
Huge thanks to Stephanie for taking time out of her busy schedule to create these looks, we hope they inspire your Christmas styling.
Traditional Christmas setting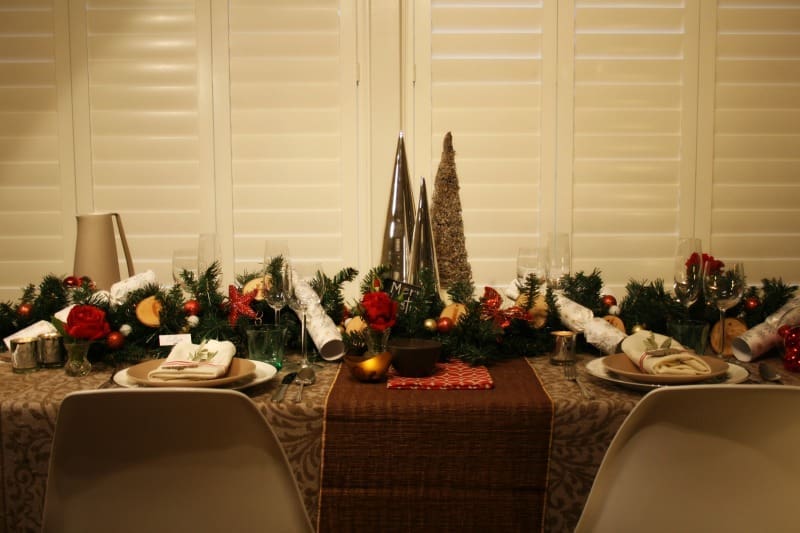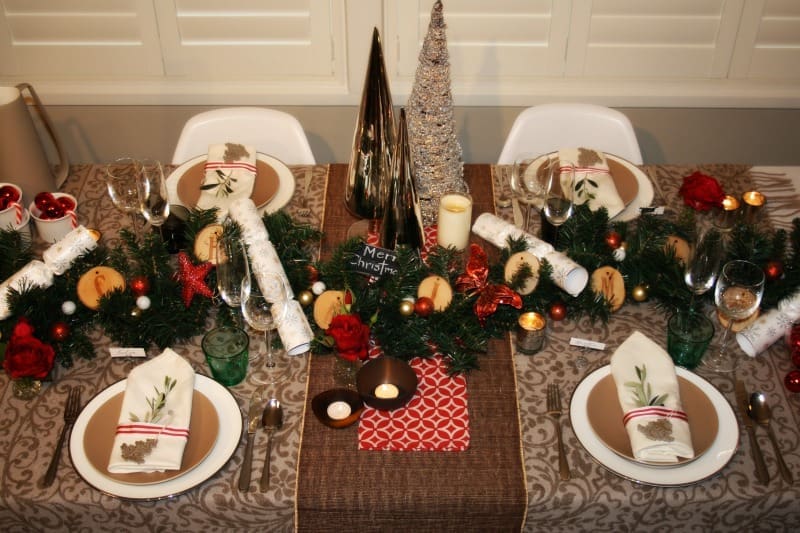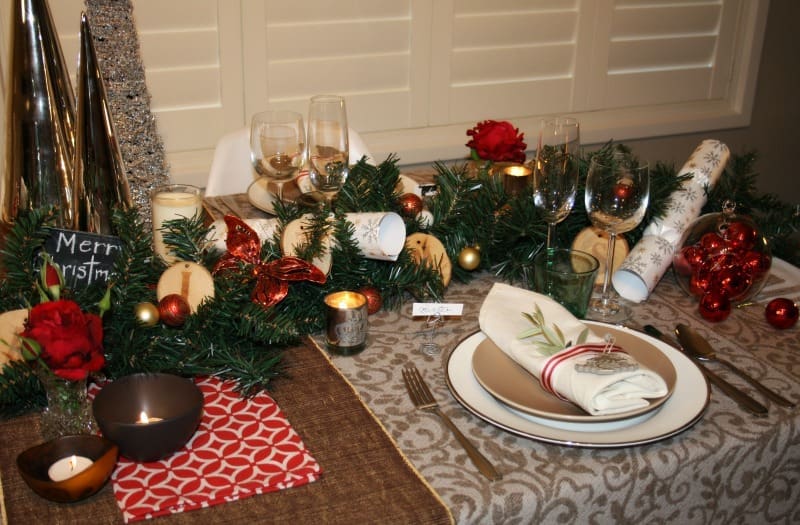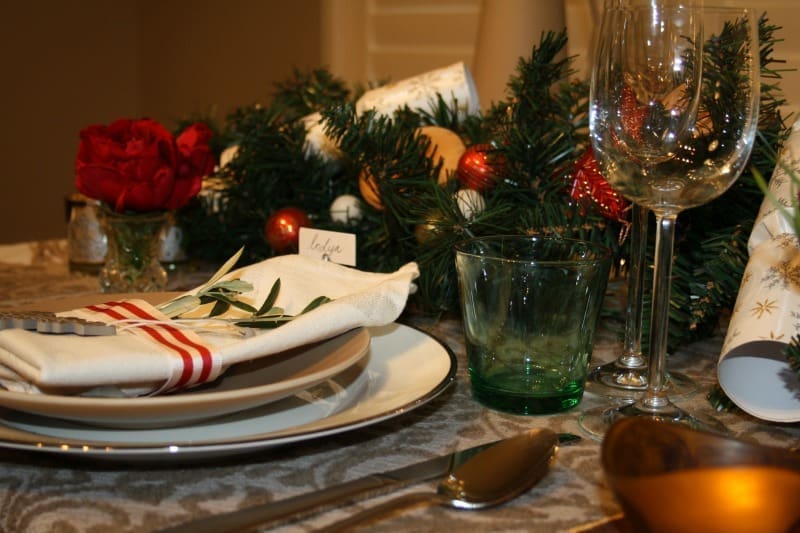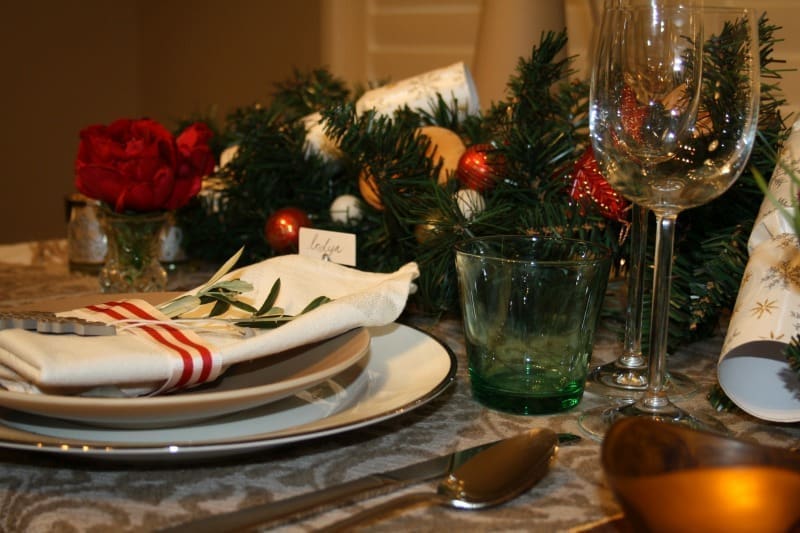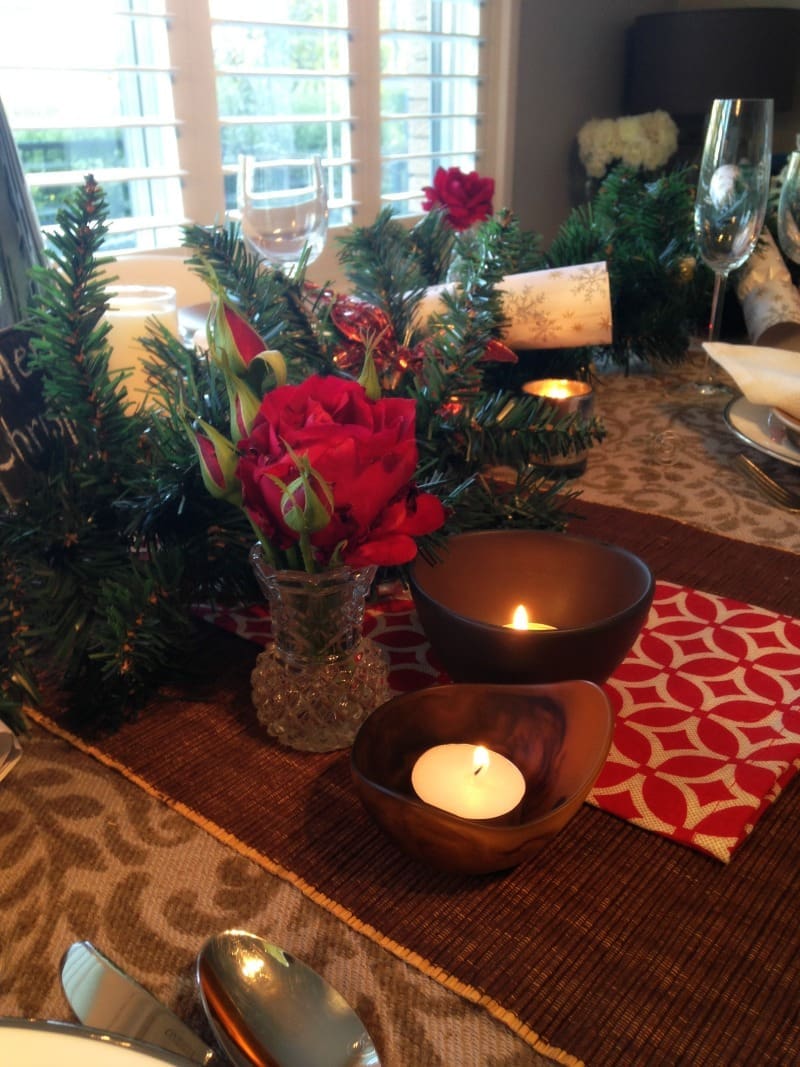 We love how earthy and festive this Christmas styling looks!
To start the look, Stephanie used a throw rug as the table topper and added a table runner along the width of the table (rather than along the length) and a red patterned tea towel on top.
She created a full centrepiece using christmas tree branches that have been decorated in baubles and timber lettering that spells 'Christmas' from Harris Scarfe.
Did you spot in the third photo that large glass bauble that's been filled with small red baubles? Such a clever way to use a large glass bauble and after Christmas, you can use it to create a mini terrarium.
Layering different crockery and using some brown accessories ties the look together.
Classic black and white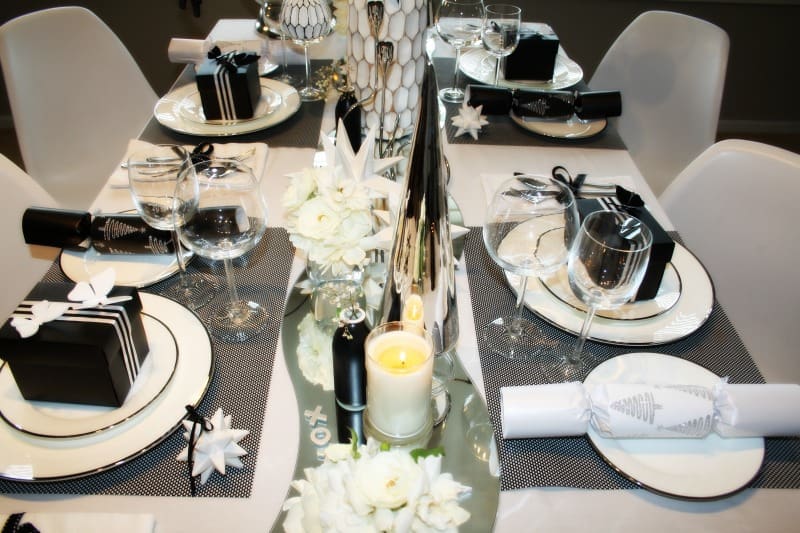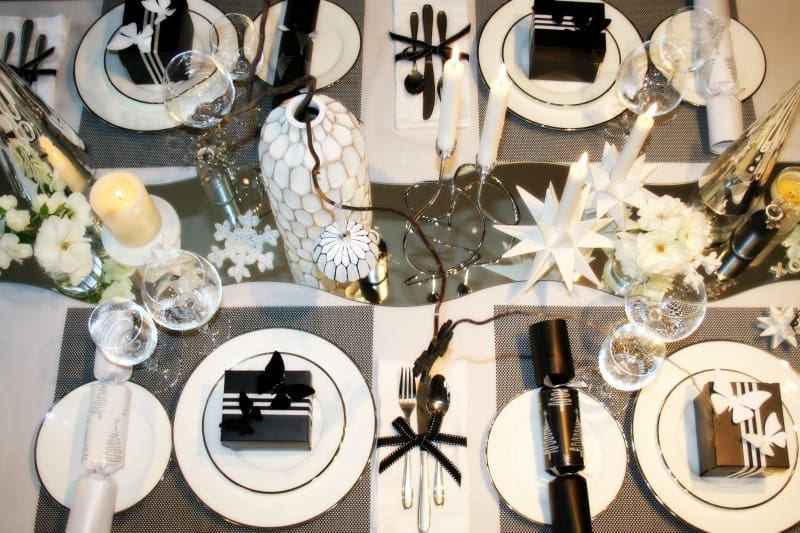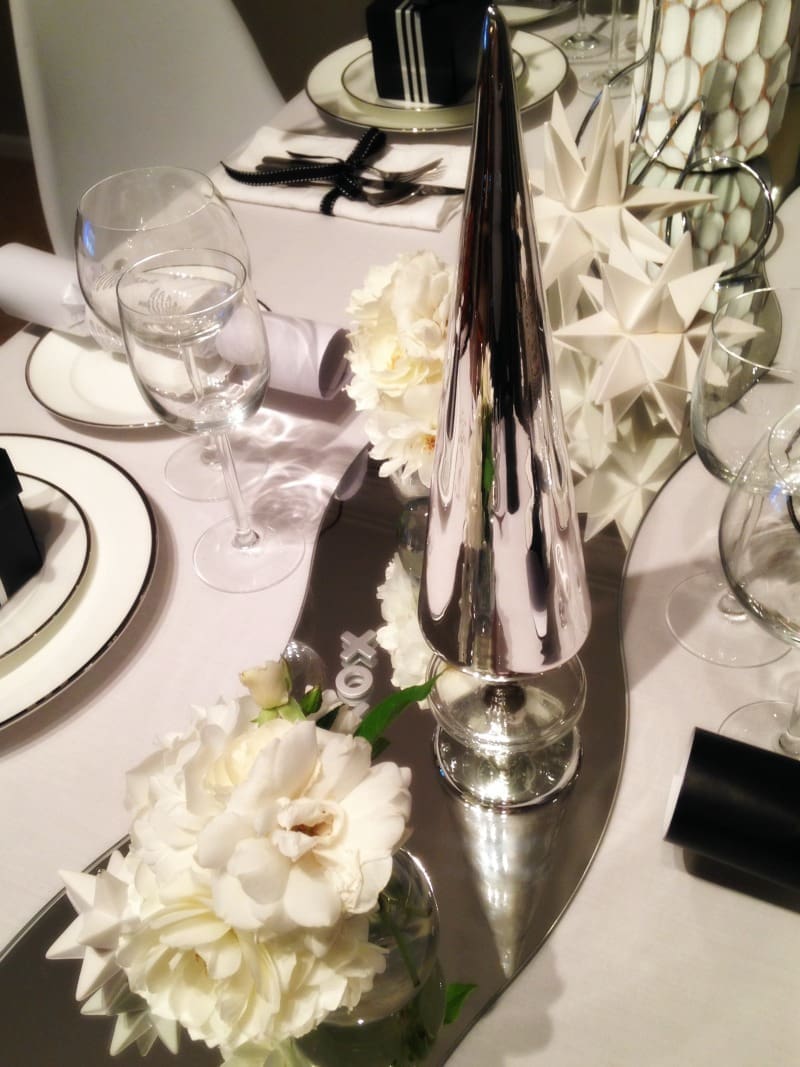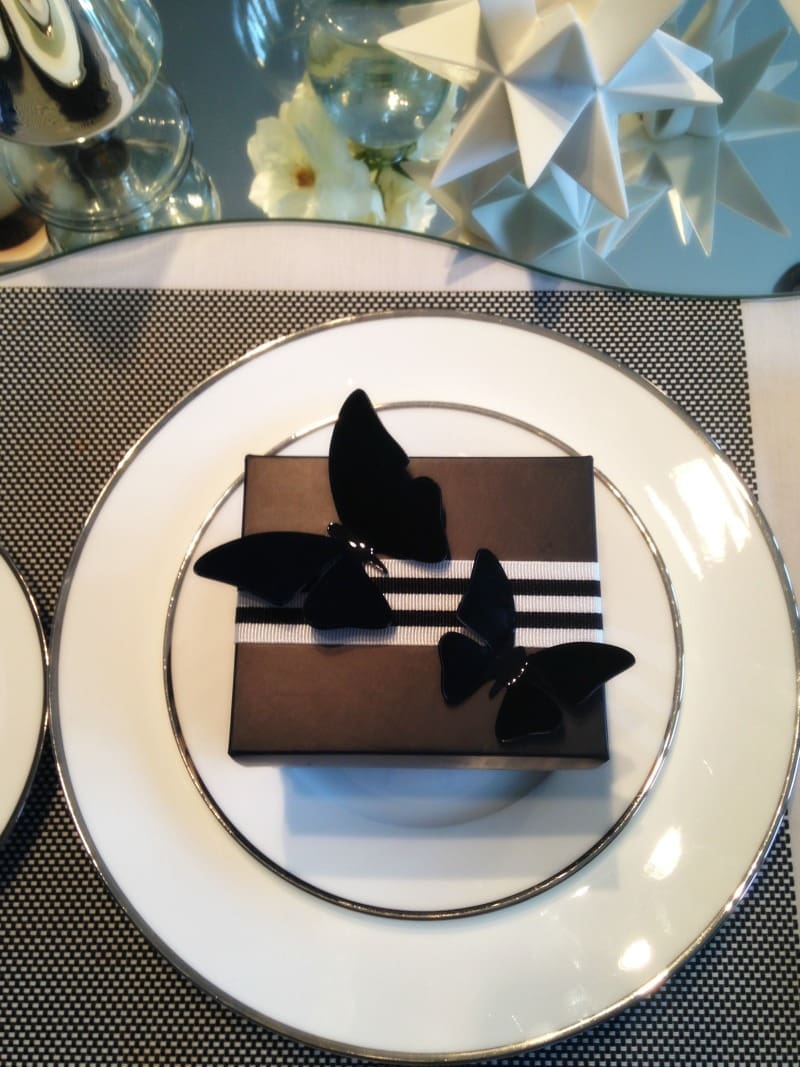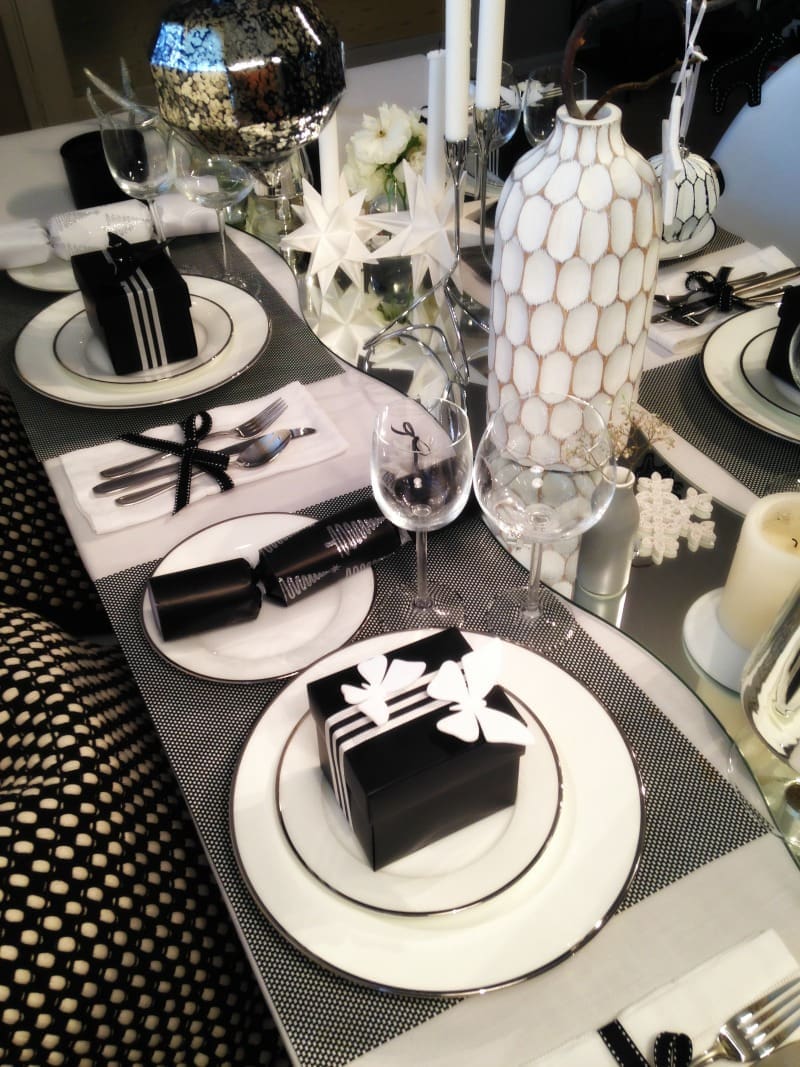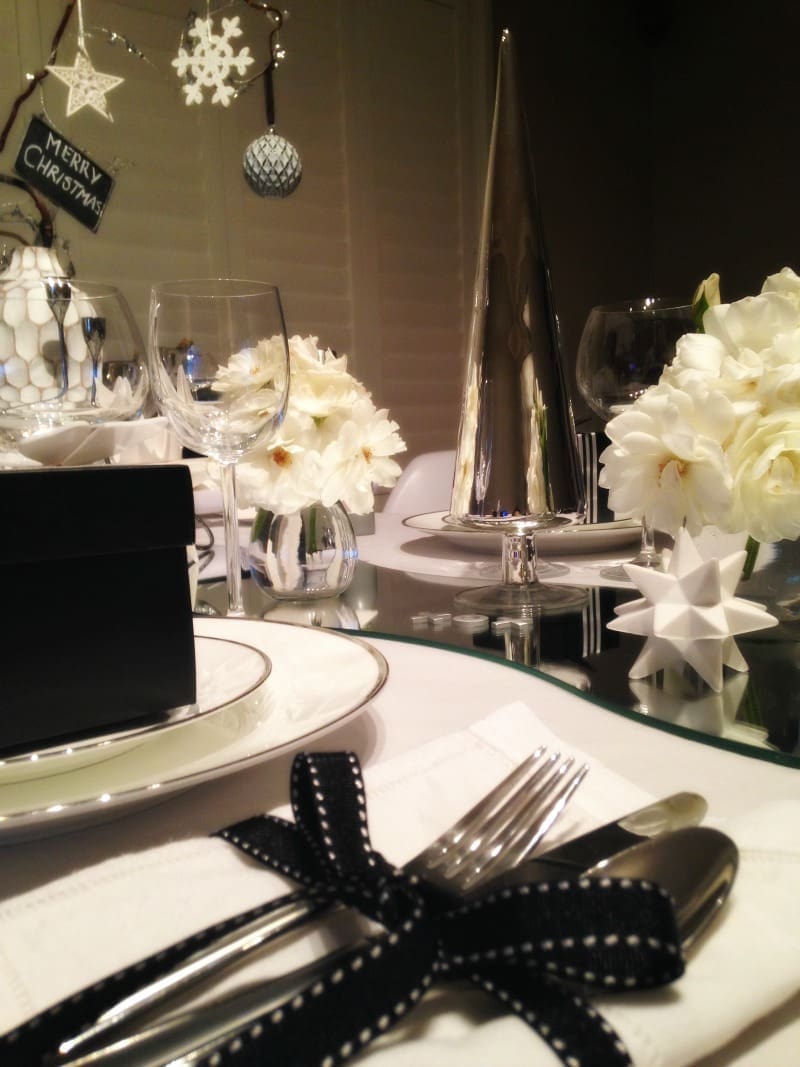 Stephanie created this look by starting with a white table cloth. She then placed the Krabb mirror from IKEA in the centre and started building her centrepiece, beginning with the tallest items in the centre.
Hints of silver have also been used to balance the look — glass Christmas trees from Vue, chrome candelabra from Black + Blum and other small accessories scattered along the mirror.
We love how those white star candle holders from Adairs add dimension and the small bouquets of white flowers add softness.
Stephanie has also used some more affordable decorations from Target too (we bet you can't spot them!)… here's a hint, black antique-looking object and candles 🙂
Colourful and tropical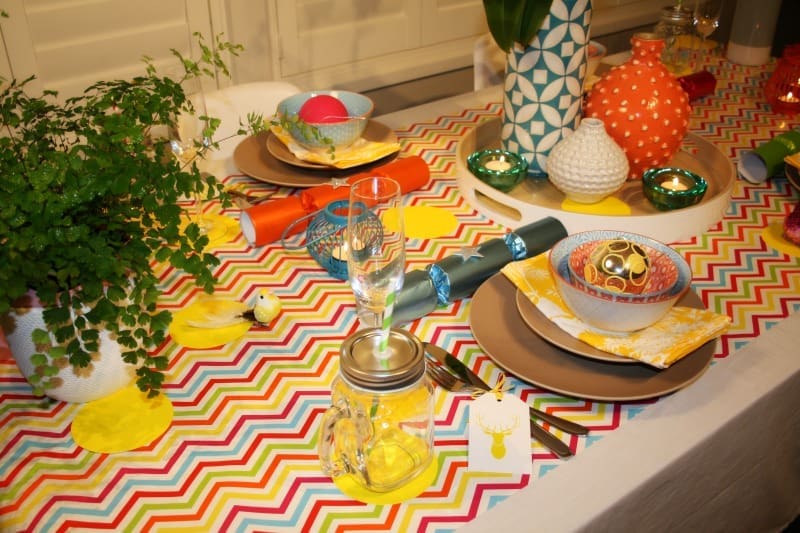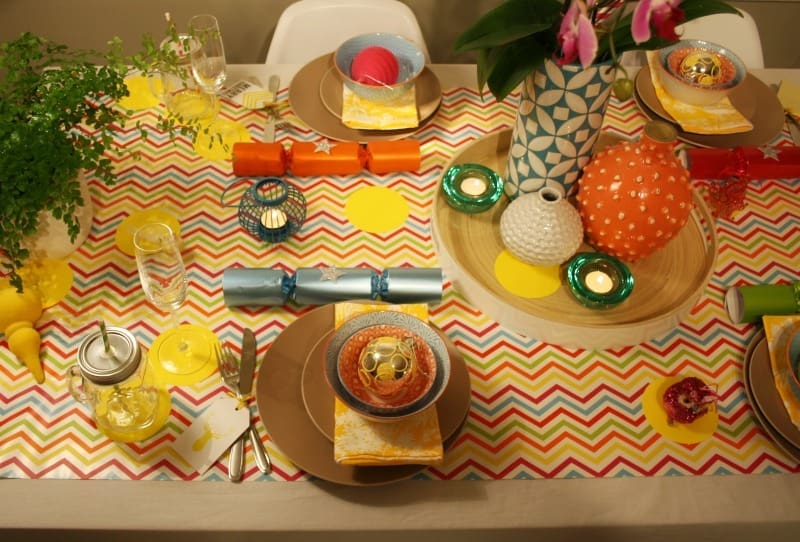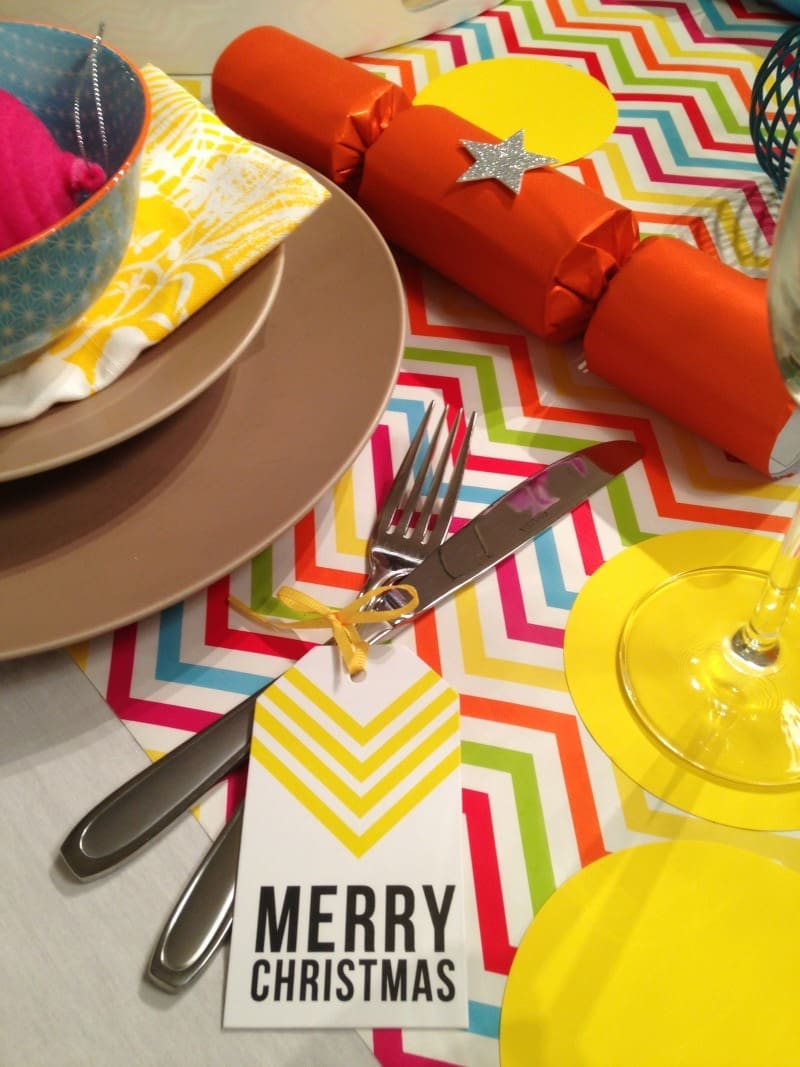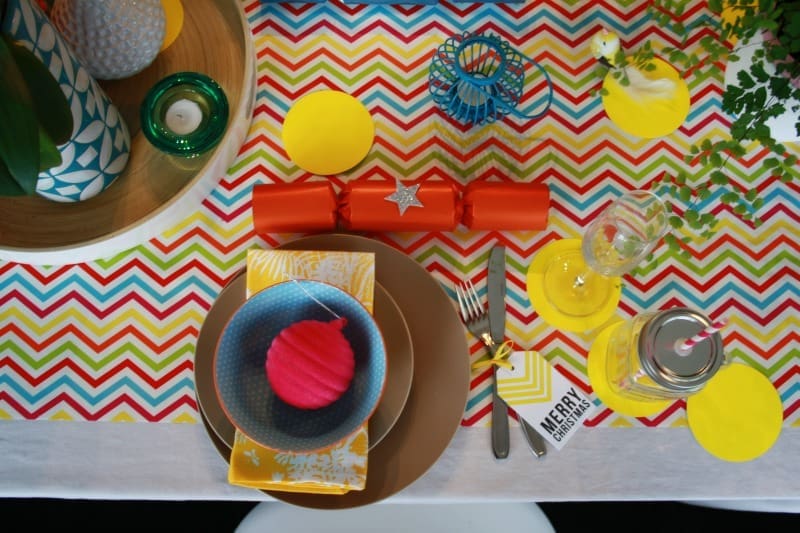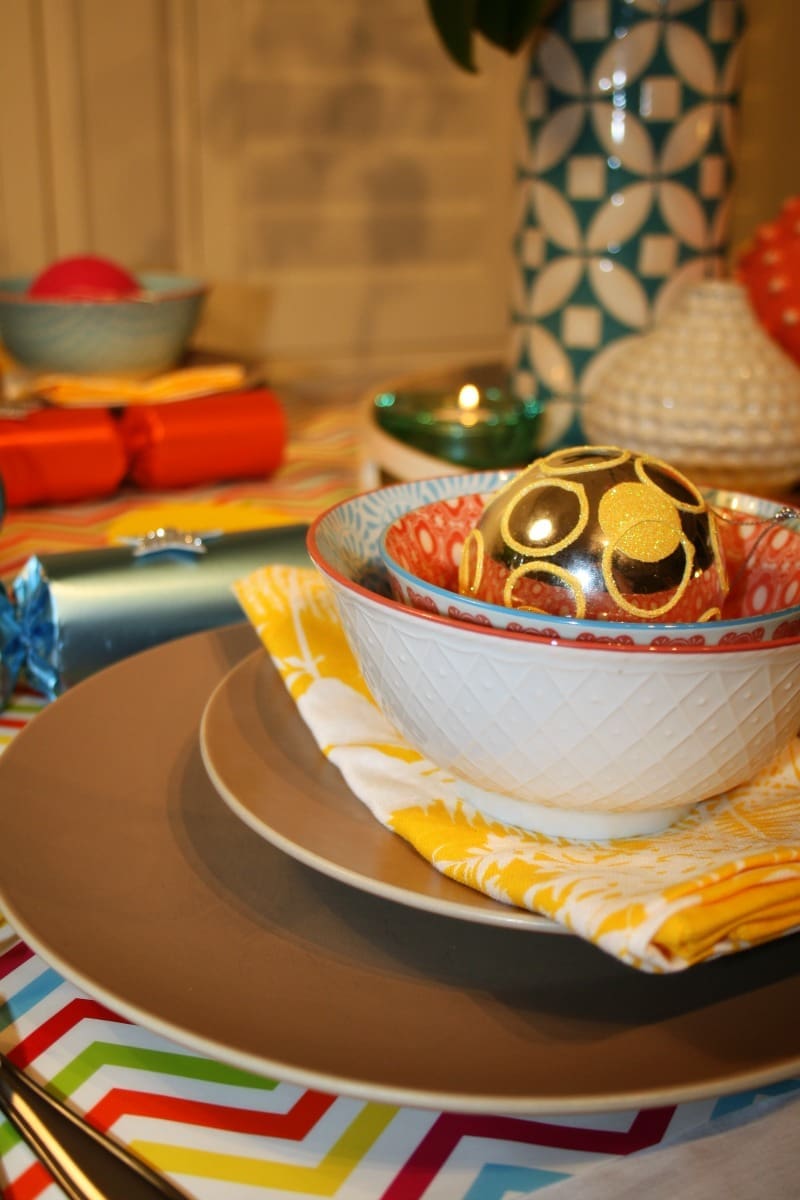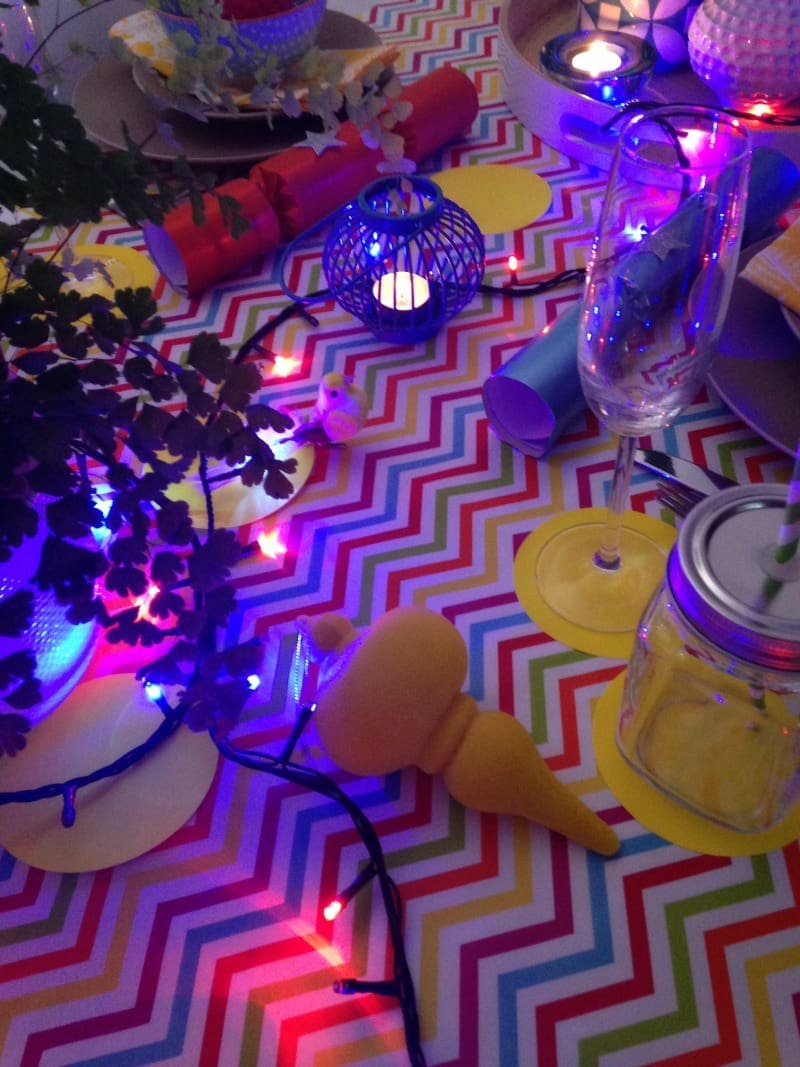 This colourful and tropical table setting is a fun twist and perfect for an Australian Christmas!
Also starting from a white table cloth, Stephanie has used colourful chevron wrapping paper as a table runner.
All the decorations you see are from Domayne and our favourites include those fantastic print napkins and yellow confetti dots.
Those maison jar-inspired drinking glasses from Kmart are the perfect way to serve Christmas sangria (a recipe we recently discovered and love!).
At night when the party really starts, you can turn on some colourful lights (these ones are from Bunnings) to add party mood lighting!
Stephanie's top tips:
– Don't be afraid to move your furniture around just for Christmas Day to find the best place for your dining table
– Work from the middle of the table outwards (the tallest piece should be in the centre)
– Have some fun by adding confetti dots or using a bright table cloth
– For a more earthy look, olive tree branches or herbs look (and smell!) great, particularly in traditional settings
– Experiment with pattern on pattern
– Remember at Christmas time the saying "Less is more" does not apply! "More" adds a sense of luxury and festivity
– Enlist your imagination to use what you have around the house, such as:
1. White bed sheets as table clothes
2. A mirror as a centre piece
3. A throw rug to add colour and texture
4. A tea towel giving colour and pattern
5. Wrapping paper as a table runner.
What do you think of these 3 looks to decorate your table this Christmas? Tell us in the comments below!