Growing your own succulents is incredibly simple and you can find two techniques to propagate your own succulents here. A fun way of displaying succulents is in an adorable terrarium and today we're going to show you how to make your own mini terrarium.
This super quick and easy DIY will take you less than 10 minutes to make and will only cost around $10. It's also a great activity to keep the kids busy!
Related article: DIY large concrete planter
Related article: DIY watercolour art
Items you will need
Glass candle holder or other container
Plants
Soil
Moss or small rocks
Honey
Gloves
Fun figurines (optional)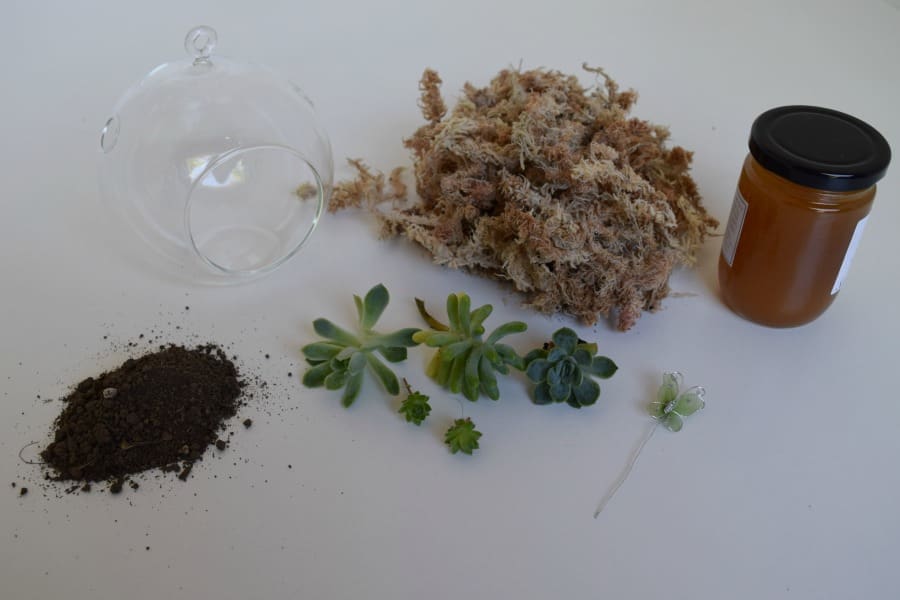 Steps:
1. Make a soil bed using around ¾ cup dry soil. Some people create a rocky base using gravel and put a moist soil on top but we used regular soil from the garden and our succulents are loving it.
2. Add your plants, starting with the larger plants, and arrange them how you like. (If you are using cuttings, we recommend adding a touch of honey to the tip of the cutting before putting it in the soil.)
3. Add the finishing touches. You can add rocks and pebbles, or moss like us, and some people even add miniature characters (we just added a little butterfly).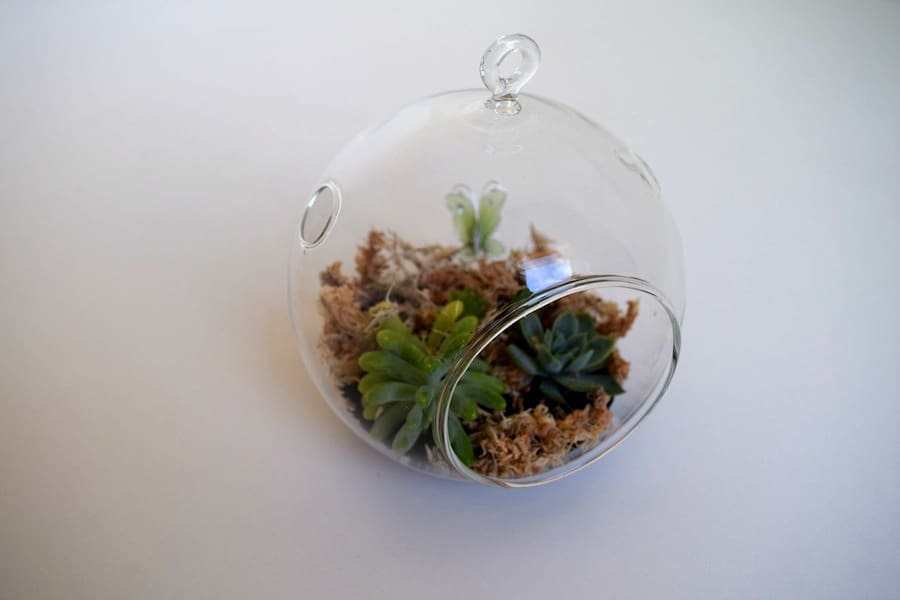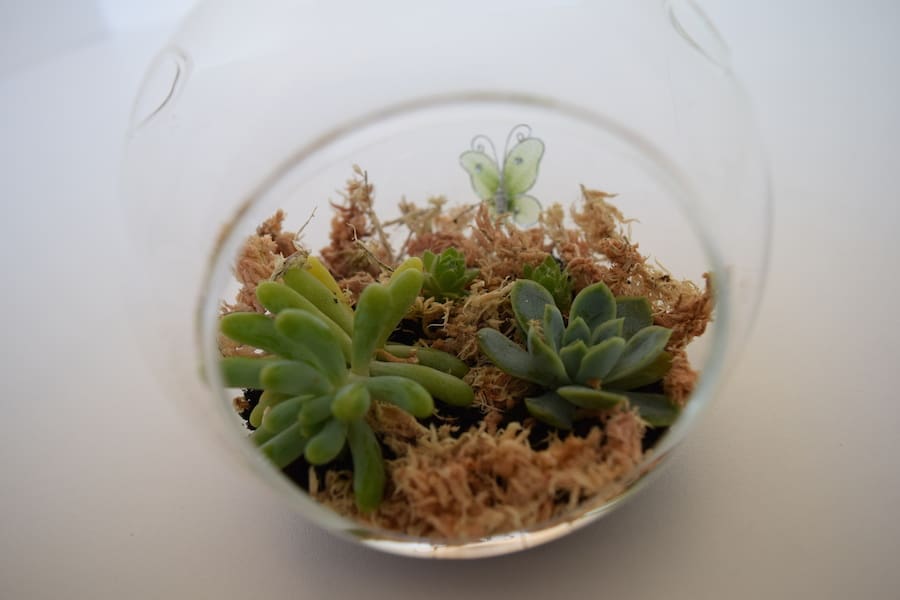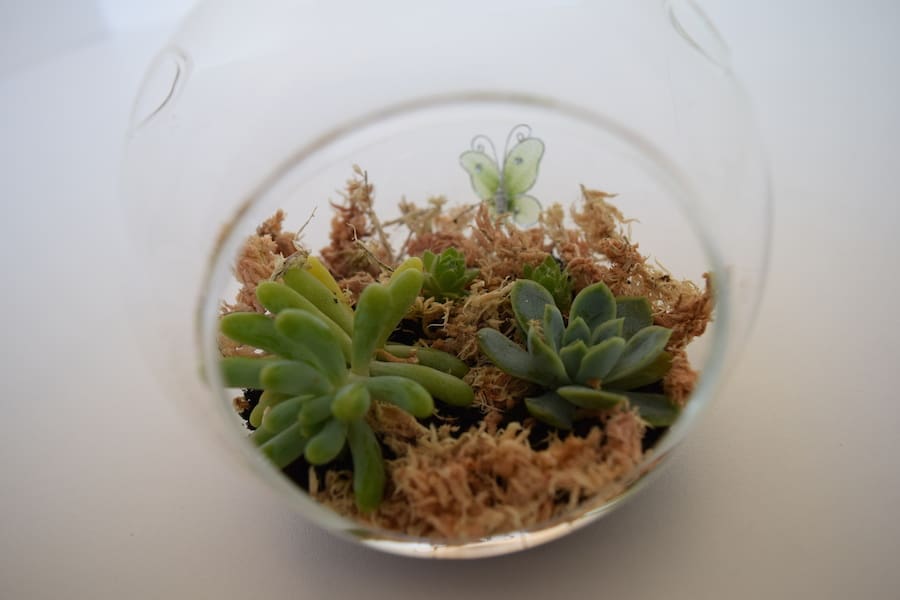 Tips:
Maintain your terrarium by watering it with a spray bottle once a week
Keep it in a warm, dry place with some direct sun
There you have it! Have we inspired you to make your own mini terrarium? We think these could make a fun Christmas gift too!