Our approach to interiors is all about mixing high and low for an achievable and flexible style.
You can't always go 'designer everything' but a few key pieces here and there can elevate your interiors BIG TIME.
Ready to buy your first big ticket item for the home? Here are 5 investment pieces you need in your home!
Related article: Best places to buy artwork online: Our list of affordable online art stores
Related article: Our favourite places to shop for large rugs
1. Artwork
Nothing makes you feel more grown up that buying your first piece of artwork. We're not talking wall prints or mass produced canvases — as beautiful as they can look, they're what we'd consider wall art rather than 'artwork'.
Buying an original piece of art or a limited edition print from an artist will appreciate in value over time. Each time you look at the piece, we're sure you'll discover new layers, colours or brushstrokes you hadn't seen before — that's all part of the beauty of having a piece of artwork in your home.
It can be expensive to buy from an established artist at a physical gallery or boutique homewares store so other options include discovering emerging artists on Instagram (where Gina first discovered Annie Everingham and got the piece in her dining room commissioned before she was 'discovered') or if that's too much like trying to find a needle in a haystack, bluethumb is Australia's largest online art gallery.
bluethumb connects buyers directly with artists in their studios, and they also offer a 7 day trial period so you can see the art on your wall — if you don't fall in love, you can return the art and they'll pick it up free of charge and give you a full refund. Gina just added a gorgeous piece from Marnie McKnight to her collection.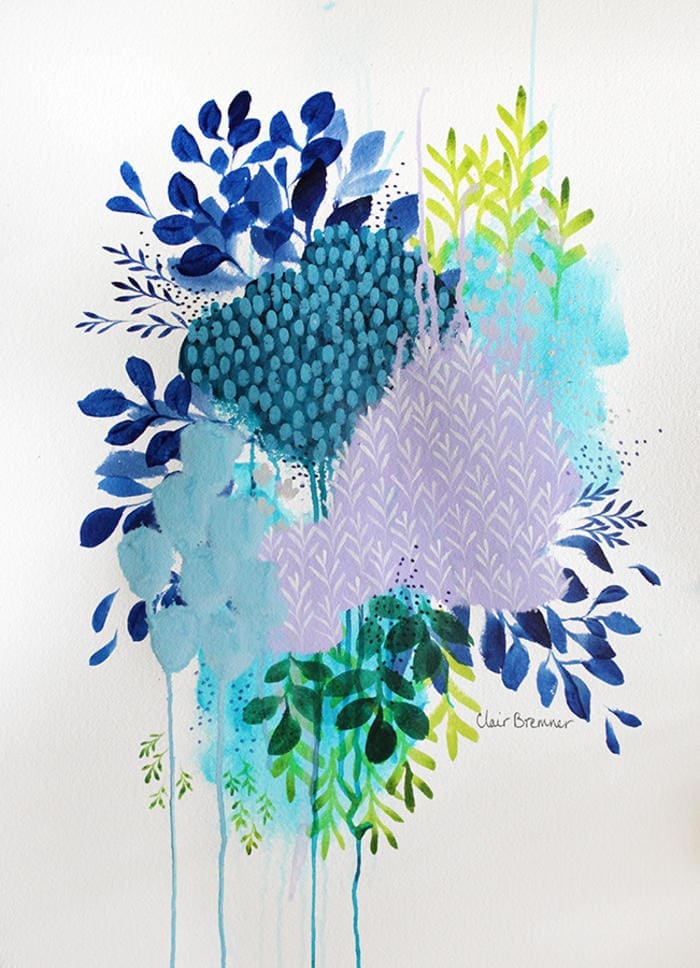 2. Dining table
Upgrading your dining table to a quality piece is well worth the investment when you consider it's used nearly everyday and is a place where you'll create memories for years to come.
From dinner parties to family meals and everything in between, the dining table becomes a gathering point for so many occasions and should be a place you enjoy.
Solid timber will always provide greater longevity over timber veneer furniture, or other materials you may like to consider are natural marble, concrete finish, or our latest fave — terrazzo!
We've listed a few of our favourite places to shop for an investment dining table below but if you need a more affordable option, Temple & Webster, Freedom or Zanui have some great mid-range options.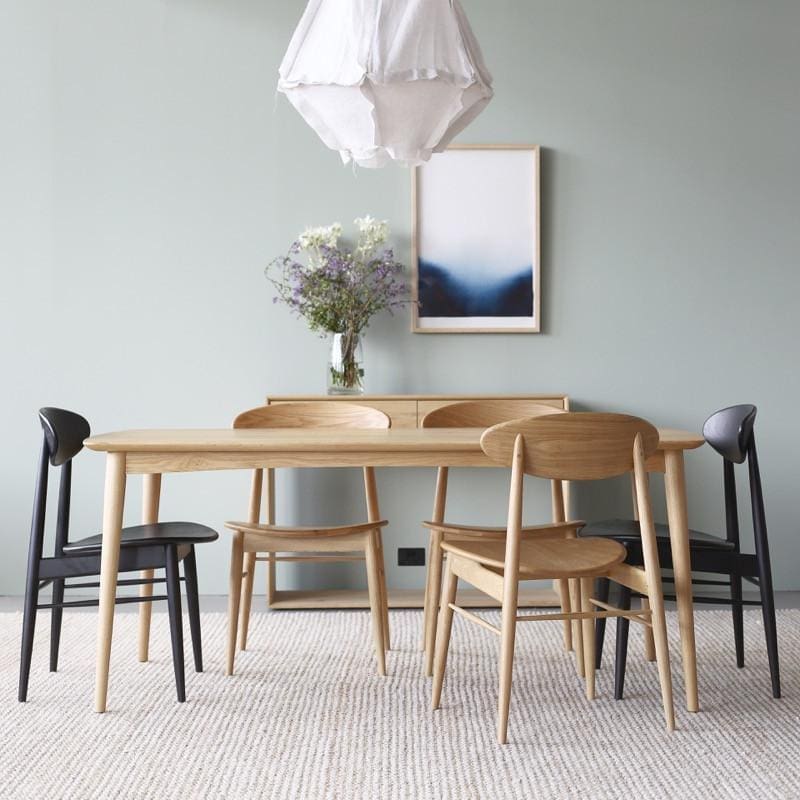 3. Armchair
A flexible piece that you can move throughout your home as your needs change.
We love the use of an armchair or two in the living room, not only for their beautiful focal impact but also how they help create more inclusive seating arrangements. When you want to mix things up, you could move the armchair to the bedroom to create a cosy reading nook, or even near the entry as a comfortable place to put on your shoes or sink into after a hard day at work.
Our tips for selecting an investment armchair:
go with a classic shape or style, or
look for one one in a neutral colour palette that you can change the look of with throws and cushions, or
select one for its fine craftsmanship that can be enjoyed for generations to come.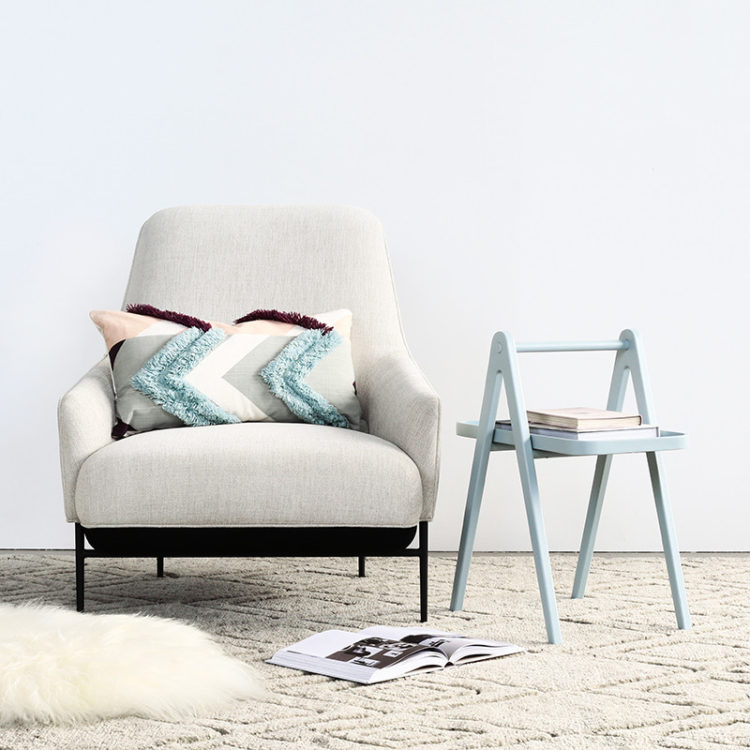 4. Mattress
We'll admit it's not the sexiest investment piece to buy but you'll thank yourself when you make the upgrade to a quality mattress.
Shopping for a mattress isn't what it used to be and you don't have to set aside thousands and thousands for a quality one that will last the distance.
There are dozens of online stores that cut out the middle man, keeping costs low, and with free delivery, free trials and up to 10 year warranties, there's little to no risk in shopping this way. A new store we just discovered is Emma Sleep which takes the mattress in a box concept to a whole new level. It's a German-engineered design features 3 layers of premium memory foam and 7 zone area pressure relief.
5. Sofa
The place where most of us kick our feet up and relax in the home — so it should be one that's comfortable and durable.
The sofa is often the biggest investment piece we'll ever buy, both in terms of price tag and size.
You might have to hold off from making this investment because you're renting, or perhaps have young kids, or simply need to save for a heck of a long time!
We think it's OK to find a sofa you'll just date (i.e. not your forever sofa) while you wait to find the one you'll commit to and marry 🙂
When you're ready to take that step, we've listed some of our favourite places to shop below.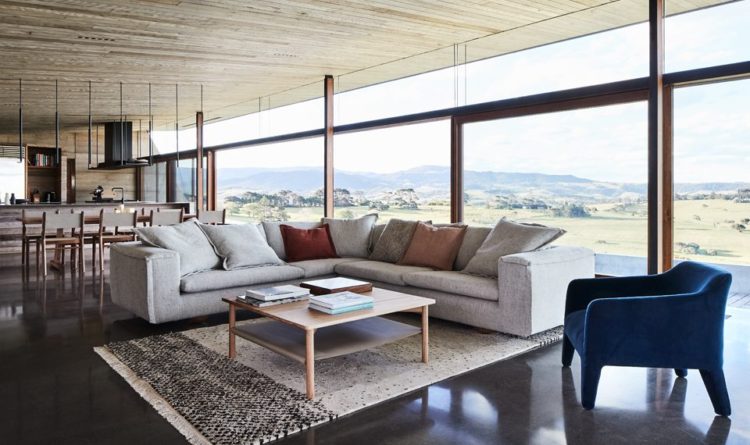 Our top places to shop
If you're looking to invest in one of these items, here are a few of our favourite stores or products to discover!
Artwork: Marnie McKnight, Annie Everingham, Clair Bremmer and Freya Powell are some of our favourite artists right now.
Dining table: Trit (formerly Clickon Furniture) have a beautiful range or if you'd like to get one custom made Handkrafted can connect you with a furniture designer to suit your aesthetic, like Christopher Blank.
Armchair: the Smith chair from Barnaby Lane or the Lewis armchair from Jardan.
Mattress: Emma Sleep (diamond hybrid mattress), Hugo Sleep and onebed are just a few online stores where you can find a quality mattress for less.
Sofa: Gina's new sofa is from BoConcept, but other favourite stores include Jardan and Zuster.
What investment piece have you bought for your home?
Check out more of our favourite products for the home
Disclaimer: This article was originally published in June 2019 and has been updated with new information and images. The post contains some affiliate links. This means, if you purchase an item we may receive a commission on the sale of that product at no extra cost to you.