If you've looked at buying a new mattress lately, you'd know things have changed and buying a mattress is no longer as simple as it once was. Latex, memory foam, pocketed spring technology and gel infused is just some of the lingo you'll come across.
After a friend of ours recently vented about three failed shopping attempts to buy a new mattress and feeling completely overwhelmed by it, we thought we'd break things down and share our guide to selecting a new mattress.
Mattress types
First up, it's important to note not all mattresses use the same materials so here's a quick overview of the different types.
Innerspring mattress (also known as pocketed spring) — uses a steel coil support system which is covered by padding or upholstery materials, such as foam. The more coils in this type of mattress, the better because you'll get more points of support and less movement will transfer across the bed.
Foam — uses one or more types of foam such as memory foam or latex foam. The quality of foam and structure of foam mattresses has come leaps and bounds, and this is a growing segment in the Australian market. For example, the foam mattresses from Onebed have a top layer of latex foam which is soft and responsive and a second layer of memory foam which contours to your body's natural alignment. They're also whisper quiet and have zero motion transfer so movement doesn't travel across the mattress.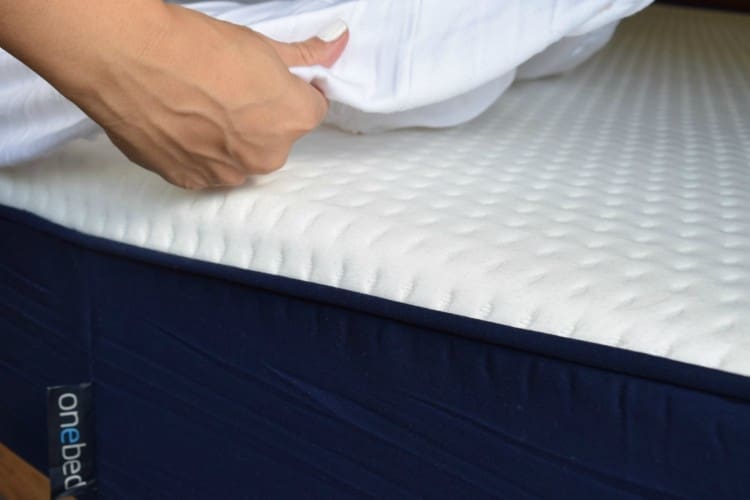 Waterbed — unless you plan on going back in time or starting a lucrative new profession, look away. Waterbeds are, you guessed it, mattresses filled with water. Now days they account for less than 5% of bed sales.
Pillow top — additional upholstery sewn into the top layer of the mattress. These are generally only found in innerspring mattresses because foam mattresses already have this comfort incorporated.
Gel — gel mattresses use a foam that contains gel in the product's support system, upholstery layers or both. For example 'gel infused memory foam' or 'gel latex mattress' is how they can be described. It's said gel can provide cooling properties, hyper-allergenic benefits and muscle and joint pressure release, but effects are generally minimal and price increase can be significant.
Air bed — are you backpacking? No? Then you can do better. As the name suggests, these mattresses are filled with air and as far as we're concerned, there is no long-term good option here.
Hybrid — combines several mattress types such as a coil support system with memory foam, or a foam bed that contains gel or other materials.
Adjustable foundations — think hospital bed… these are beds that allow you to adjust the base of the bed to incline. Super pricey, bulky and generally only purchased when there's a medical need.
Tips to selecting a new mattress
So now you know the different types of mattresses available (is you're head spinning?!), it's time to go shopping! This can be an overwhelming experience so here are our tips to get it right!
1. Decide on budget
While it may be tempting to skimp on a mattress and put that money towards homewares or other pretty things in your home you can actually see and admire, think again. The health and wellbeing benefits of getting a good night's sleep are too great to ignore. That doesn't mean the more expensive the mattress, the better it is… but be realistic about the cost keeping in mind the mattress can often cost more than the bed itself.
Tip: online purchases can often save you big bucks because they trim down the supply chain order (cutting out the middle man) so you're not paying for retail markups, sales commissions etc.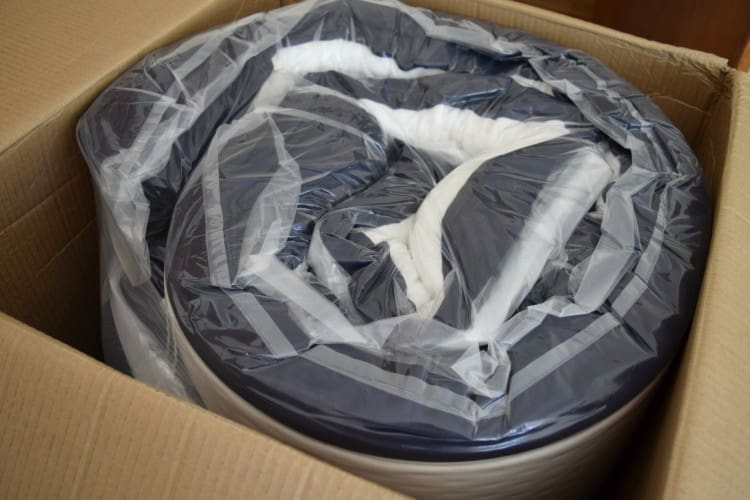 2. Do your homework
We mentioned the mattress types above and some of the latest mattress technology but there's loads more info out there (and even more crazy lingo just to confuse you!). Avoid getting overwhelmed by finding out as much as possible before going shopping.
3. Test the new mattress or investigate the return policy
The last thing you want to do is spend all this money on a new mattress, only to find it isn't quite right. If you're buying in store, test the new mattress (for longer than 30 seconds!) or if you're buying online, look for a store that will let you return the mattress if you're not happy. Australian startup Onebed offers a 125 night trial so if you're not satisfied with the mattress, they'll refund the full amount and they'll even pick up the mattress and take it away for free!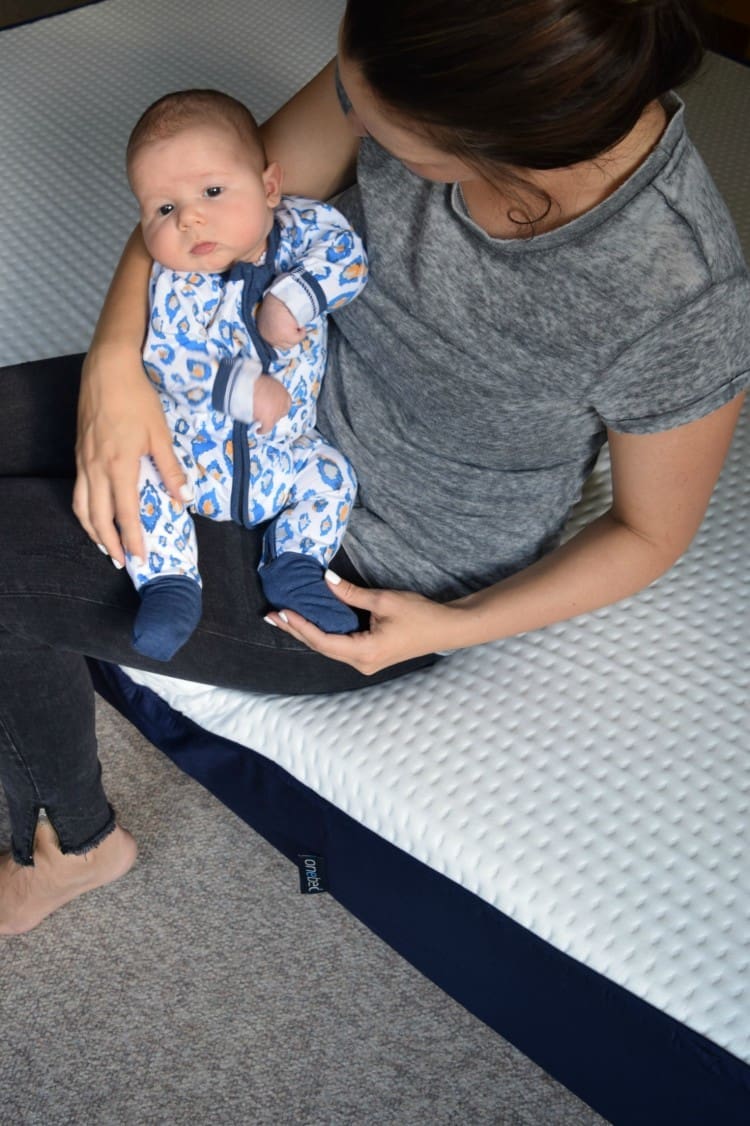 4. Compare your options and narrow the field
Buying a new mattress can often feel overwhelming because there are so many options and you're not always comparing apples with apples. Narrow the field by selecting the type of mattress you want (ie foam or innerspring) and then compare companies that offer these. Can you read testimonials from customers or check out online reviews? Is free delivery or fast delivery most important? Decide on your priorities and the right option will often become clear.
5. Go with a store you trust or a warranty you can rely on
And lastly, our advice is to go with a store you trust makes quality products or a warranty you can rely on. You'll find some stores offer a 2, 5, 7 or, like Onebed, even a 15 year warranty which means that you really will be able to enjoy a good night's sleep 🙂
Not all mattresses are created equally and given we spend a third of our lives in bed, we think buying the right mattress is a pretty important decision! Hopefully our guide to selecting a new mattress helps you.
Thanks to Onebed who supported this guide. They're also kindly offering all SC readers $100 off mattress purchases when you use the code 'stylecurator100'!
Have you recently looked at getting a new mattress? Do you have a funny mattress buying experience? Tell us in the comments below!