Supported by DIY Blinds
Ever since we moved into our home, I knew our windows needed sheer curtains to finish the spaces.
Those of you who followed along my build journey would know that we went over time and over budget so by the end, we were exhausted and broke, ha ha!
Eighteen months on, I'm so happy that we finally ticked this job off the 'to do' list and boy-oh-boy has it made a massive difference to our home!
Let's take a peek at the spaces where we got designer curtains by DIY Blinds installed.
Related article: How to choose the right window treatment
Related article: How to affordably update your window coverings
Entry
By our main entry we have a small window that looks out onto the street. It's a lovely feature that allows lots of natural light in but it doesn't do much for privacy so I got a small sheer curtain for this window.
Now we have the privacy we want without losing light, and it creates a softer and more welcoming first impression too.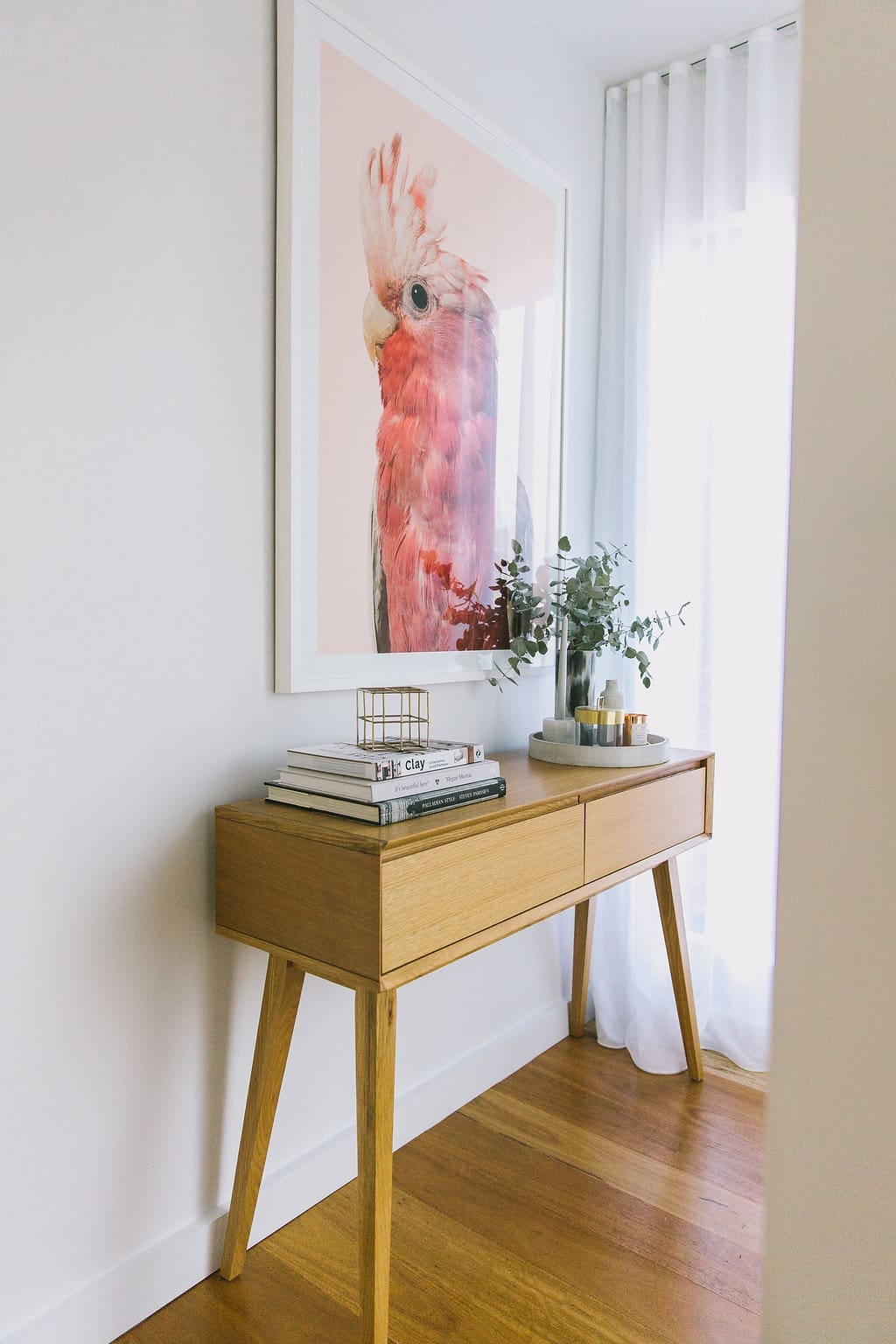 Living room
In our living room we have recess fit blockout honeycomb blinds. When they are down they offer ultimate privacy but reduce the amount of natural light in the space and feel a bit too modern (read: cold) for my liking.
Sheers in this room have completely changed the feel of the space — it's now luxe, light and airy. I'm so in love!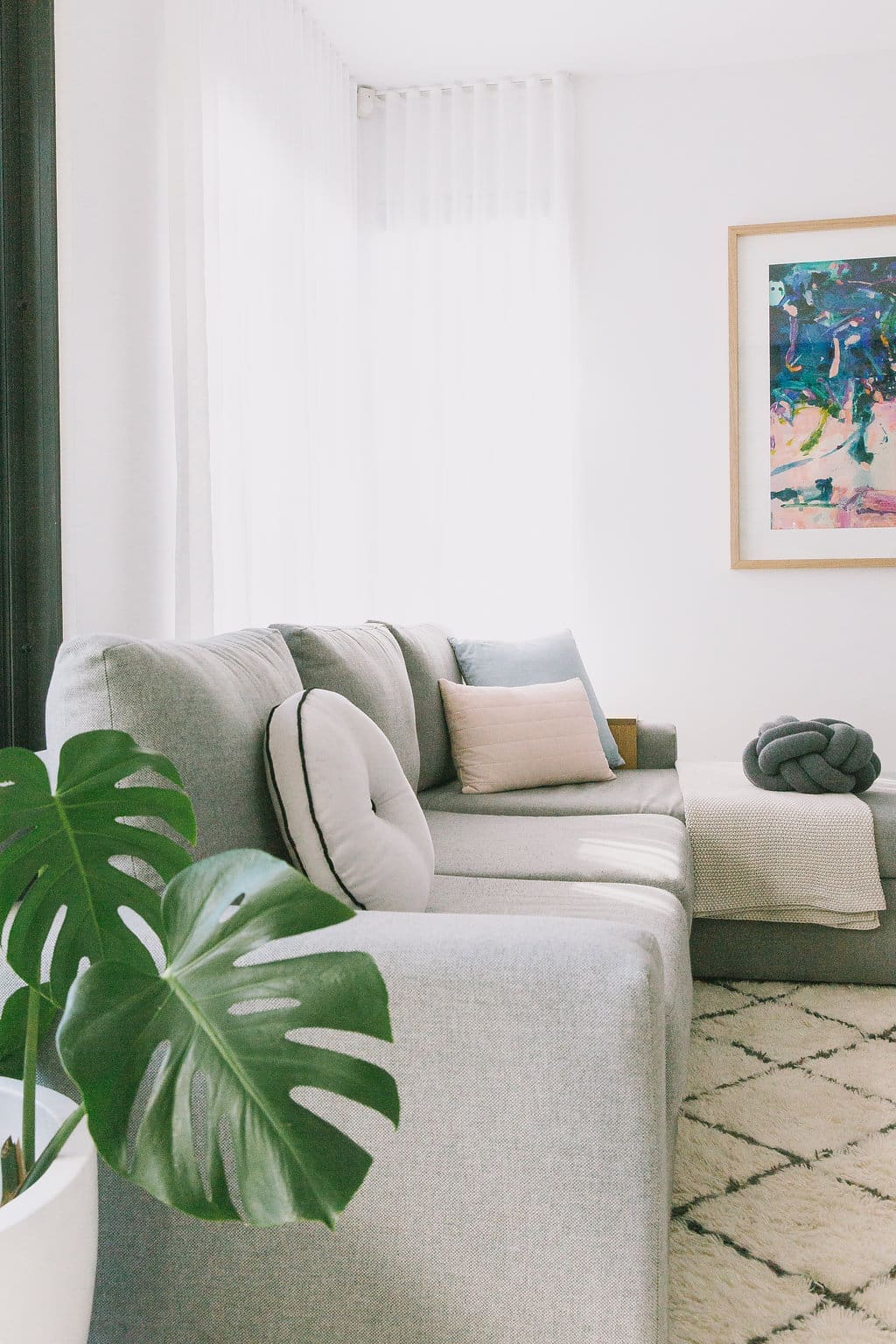 Downstairs bedroom
I also got sheer curtains put in my former office space (I'll be sharing my new office with you soon). There isn't much happening in this room right now but here's a peek at how gorgeous the curtain in here is too.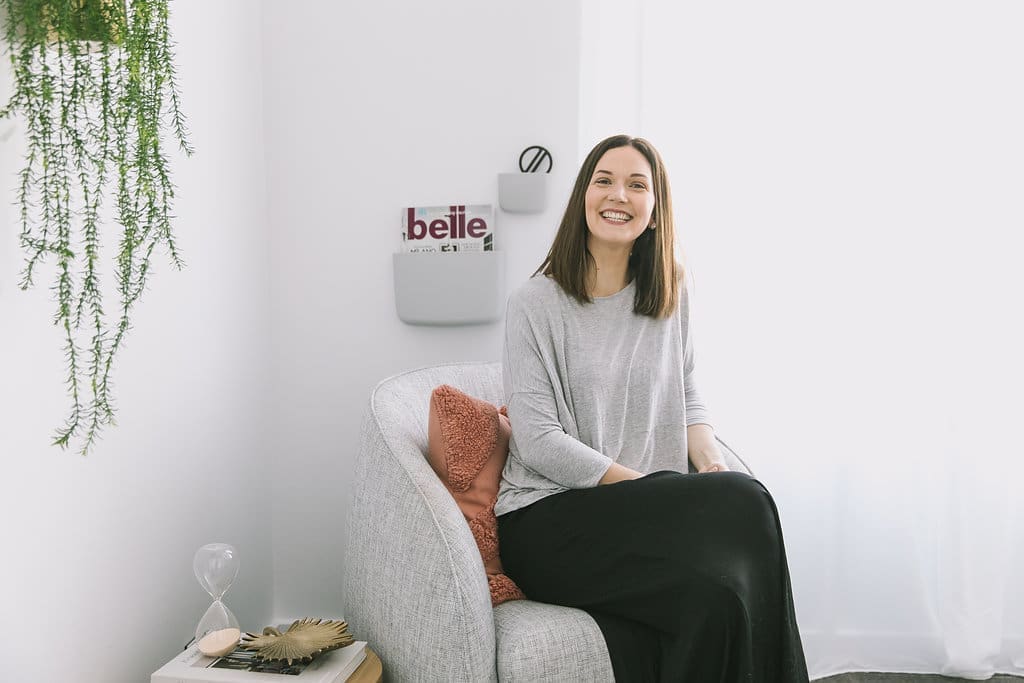 Bedroom
Our bedroom was a challenging space for me… with a raked ceiling up to 3.2 metres, I thought it would be impossible to find curtains that long. And then if I were running the curtains along the ceiling — what the heck would I do along the other wall where it's sloped?? The only other option was to run curtains at a lower height (such as inline with the top of the cabinetry) but I felt like this would cut the room and take away from the ceiling feature.
See my dilemma?!
Fortunately the team at DIY Blinds didn't hesitate to say that they could make curtains to any length and they can custom-make curtains for the sloping ceiling too (they used some sort of trapezium mathematical formula and it worked!).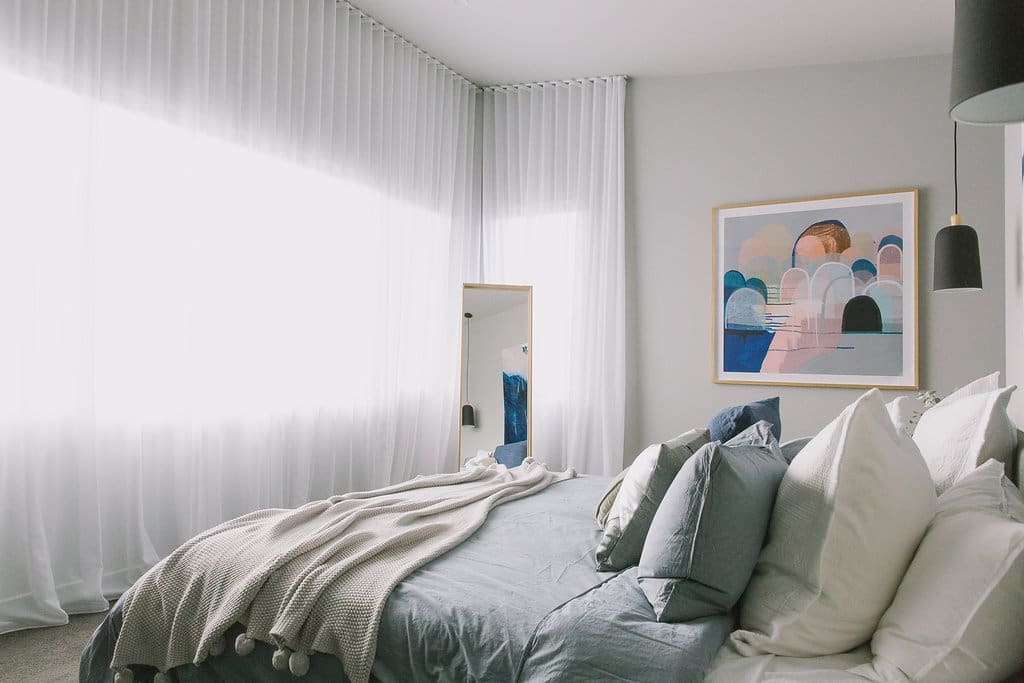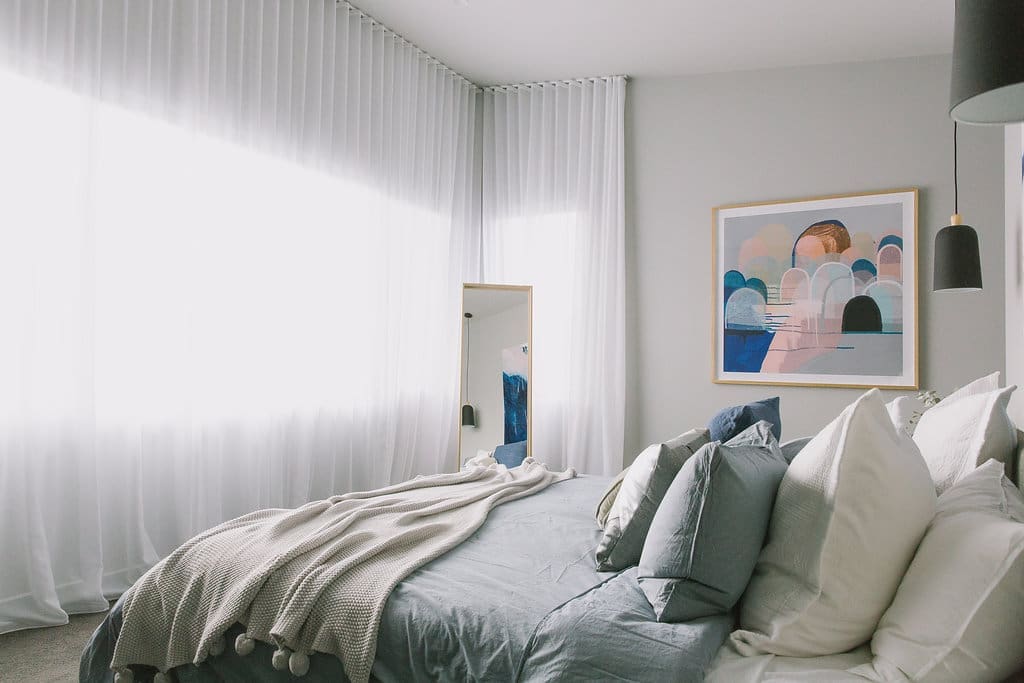 If you're looking for designer sheer curtains without the designer price tag, you've just got to check out the newly launched curtain range from DIY Blinds here.
They have a huge selection of highest quality curtains to choose from — all custom made to your exact measurements, right here in Australia at 50% less than traditional prices. Oh, and they'll be made within 3 weeks!
If you have any questions about the curtains, pop them in the comments below and I'll answer you right away.
Photography credit: Thorson Photography