When it comes to updating tired interiors, there are two things top of the list that offer the biggest bang for buck — repainting and replacing old window coverings.
Traditionally the options to update your window coverings weren't great — pay a fortune to have a professional do it or fumble with pre-made blinds or curtains that you would then have to cut (and/or sew) down to size.
Thankfully there are now a lot more options on the market and one that we recently used at Bonnie's house is DIY Online Blinds. Their blinds (and other window treatments) are made to measure so you get a completely professional look but you do the measuring and installing yourself, which is where a lot of the cost savings come in.
DIY Online Blinds offer curtains, shutters, panel blinds (we used this on Bonnie's sliding door), and their most popular product roller blinds – all at around 50% less than what you'd pay at a traditional retail store.
We recently said good-bye to the yellowy-beige budget roller blinds and dated curtains at Bonnie's house and replaced these with higher quality and more stylish roller blinds from DIY Online Blinds.
Living room before
The old living room was made to feel even smaller with heavy curtains that blocked natural light (just check out those curtain rods, ha ha!).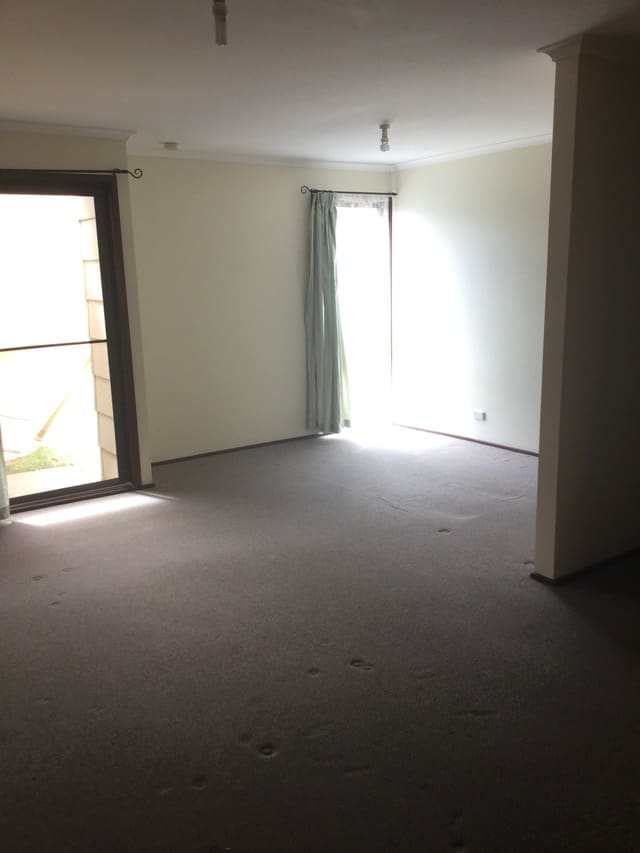 Living room after
Now the living space feels larger, lighter and more airy. We selected a double roller blind with a blockout and a light-filtering combination. The fabrics and colours we chose are 'Metro Bo' range in 'Dove/White' colour for the blockout and 'Serengetti LF' range in 'Polar LF' colour for the light filtering.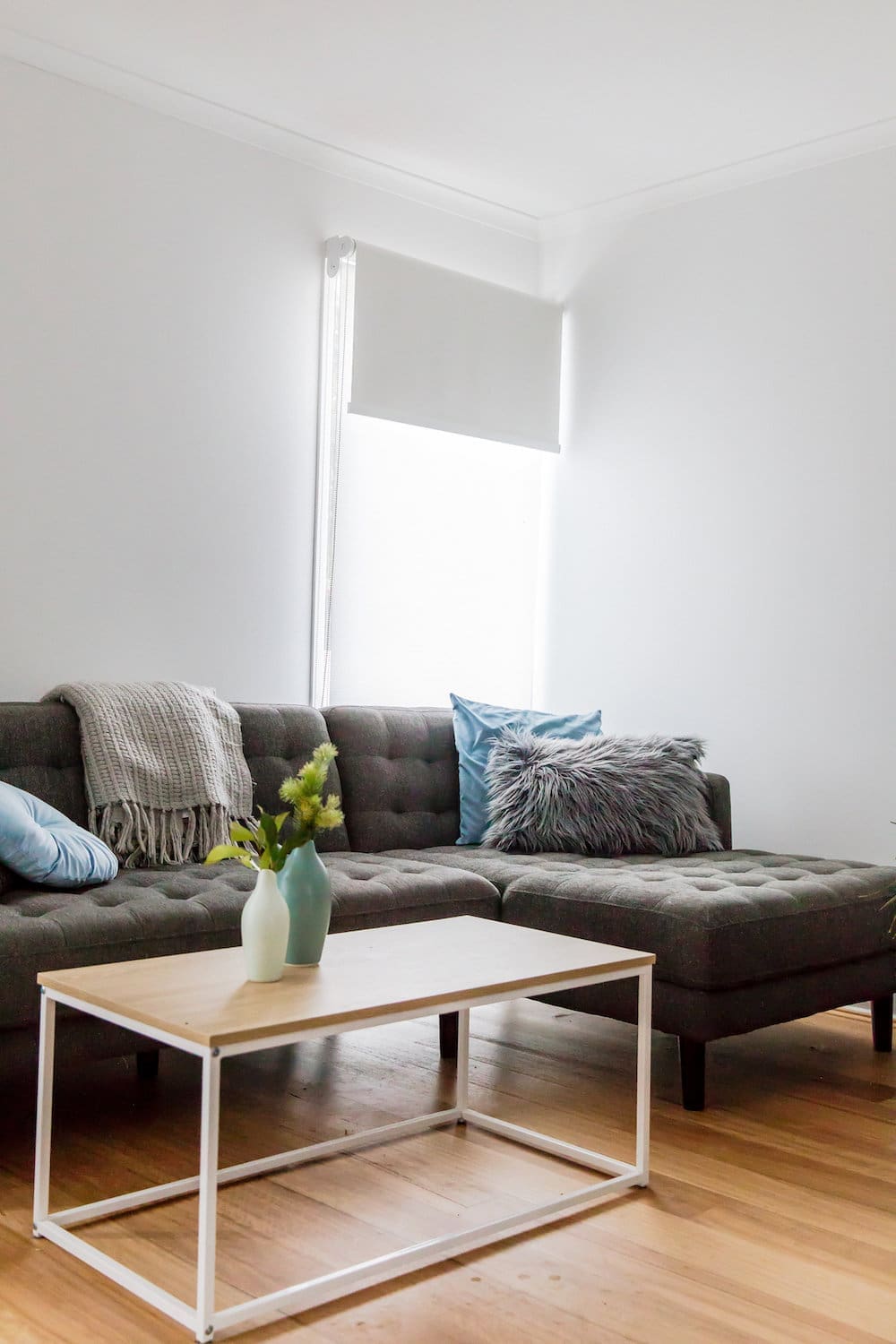 Dining space before
Bonnie's dining space before was an overload of '80s brown and those beige venetians didn't do anything for the space.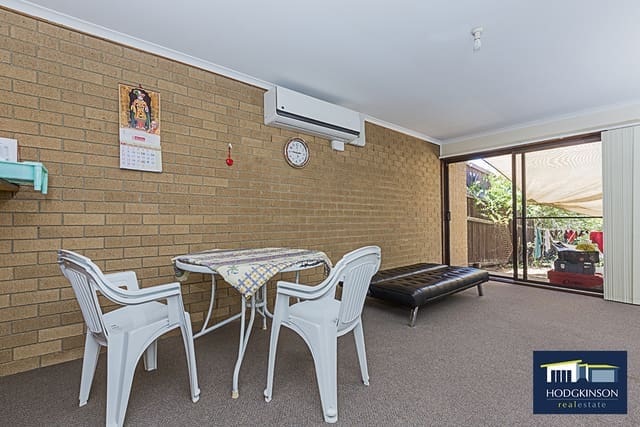 Dining space after
We replaced the venetians with white light filtering panel blinds that flood the space with natural light, while reducing UV rays and offering privacy during the day. The fabric we chose is Serengetti LF' range in 'Polar LF' colour to match the roller blind.
Panel blinds are the best window covering option to use in front of a sliding door as they easily slide across and do not obstruct the doorway.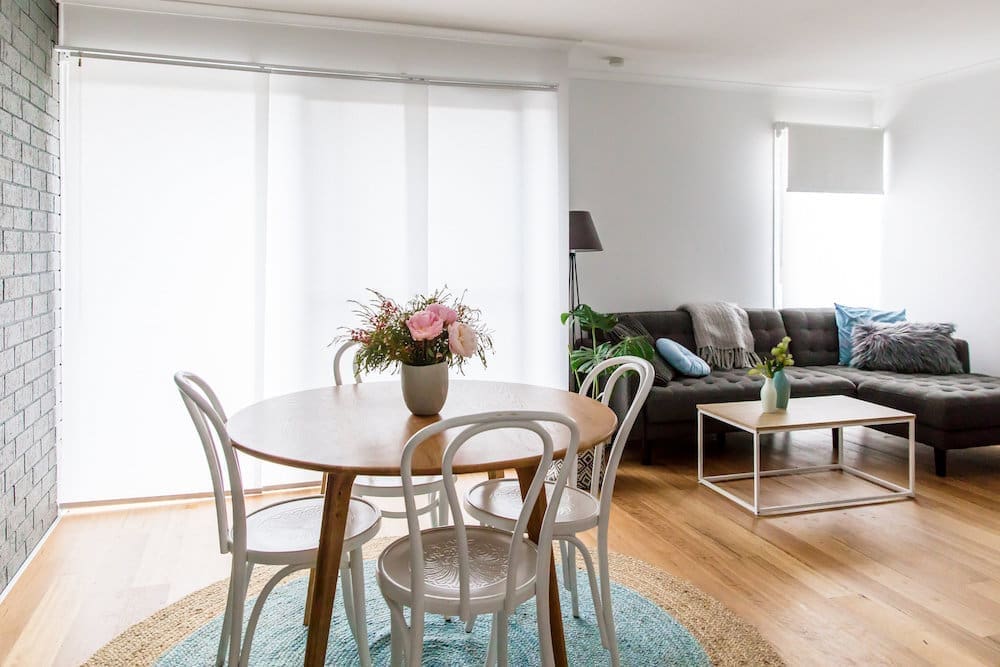 We also replaced the beige roller blinds in the bedroms with double roller blinds — light filtering and blockout — so there's the flexibility to allow more light in during the day while still having privacy and complete blockout at night. We used the same colours as in the dining space.
Roller blinds are the most affordable window treatment on the market and yet they can still be stylish and practical. DIY Online Blinds have dozens of fabrics and colours to choose from and you can get samples sent to you for free to help lock in your selections.
There are many other window treatment options available though so you may find this article How to choose the right window treatment helpful.
You can also find more information on the DIY Online Blinds website here.
'After' photography credit: Thorson Photography