Mandurah-based artist, Lucy Catherine, began painting flowers and portraits of dogs but it wasn't until she started capturing her true love — the ocean — that her career as an artist flourished.
We chat with her today to find out her journey as an artist to Lucy Catherine Art and what she's working on next!
Related article: An interview with artist Lilli Waters: Photography art that's so much more than 50 Shades
Related article: Best places to buy artwork online: Our list of affordable online art stores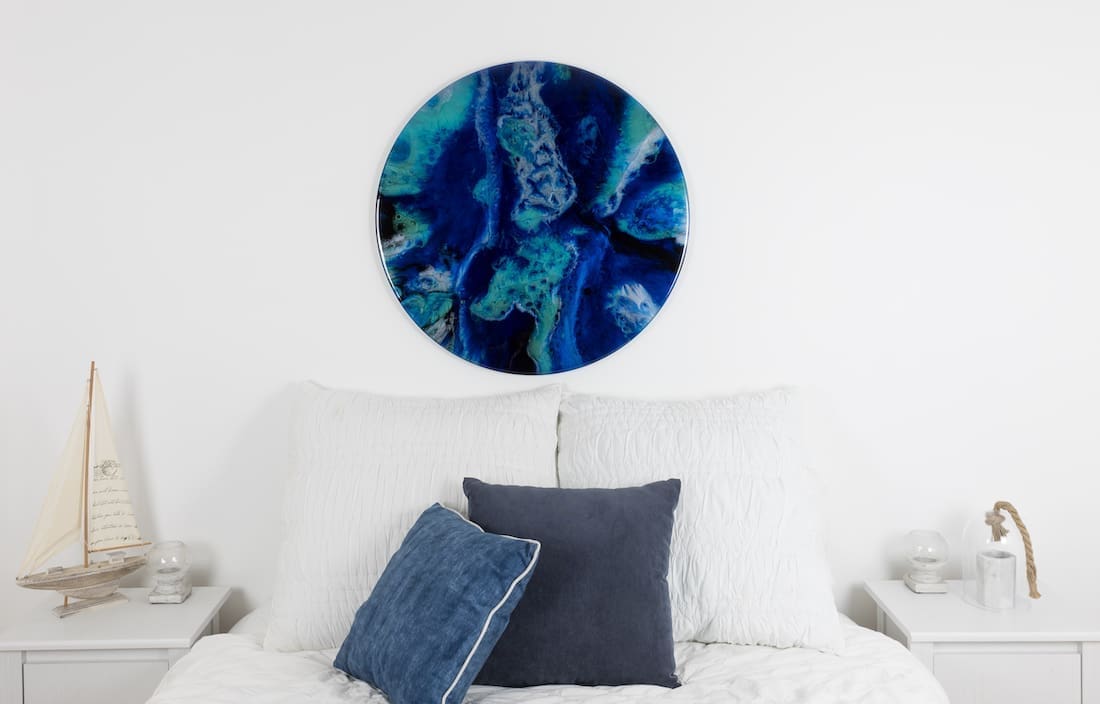 "Growing up I always had an artistic flair. But around seven years ago, I trained with a renowned artist from South Australia who helped me develop a technique and understanding of the way colour can be used to truly capture the subject.
"For years I painted with acrylics but when I moved to Mandurah three years ago with my husband, I became fascinated with the ocean. It's just this one big magnificent beast, filled with beauty and wonder.
"I became obsessed with the ocean and wondered how I could capture it in my art."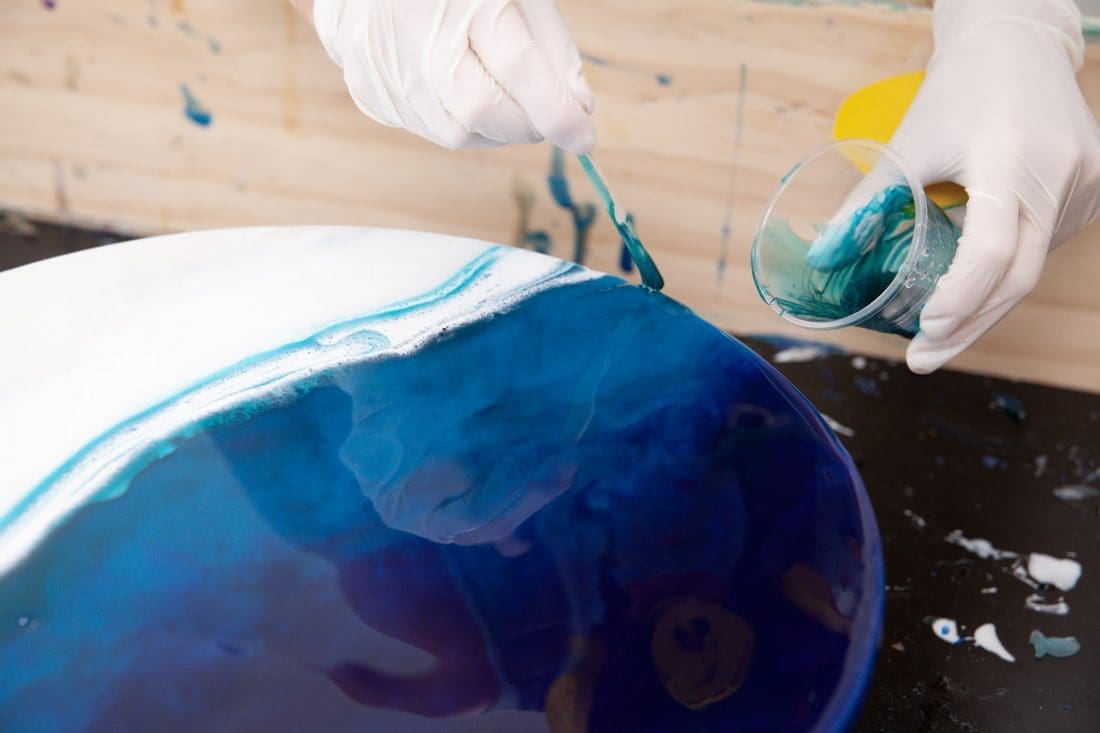 Lucy began experimenting with different media including resin and says she became hooked the first time she used it.
"Resin captures the flow, depth and myriad of colours the ocean produces in its daily routine better than any other medium — I think I may have even cried with delight!
"Like the ocean, resin reacts differently depending on many things including temperature. So each piece is individual and cannot be replicated. Many times, people have asked me to re-create a painting and it's actually impossible. This is something I love though, as each piece is one of a kind.
"Resin is very expensive and in the early days there was a lot of money poured down the drain in mistakes."
But Lucy quickly mastered this medium and now she produces all of her works using resin. As she became more confident, her works got larger and more challenging.
"I'm about to take on my first large triptych [a three panel artwork]. I'm feeling very nervous and excited about it, so watch this space to see if I nail it or not!
"Recently I also started to experiment with beach scenes as people were asking for it. I'm not sure if I'll master this yet, so I'll have to wait and see."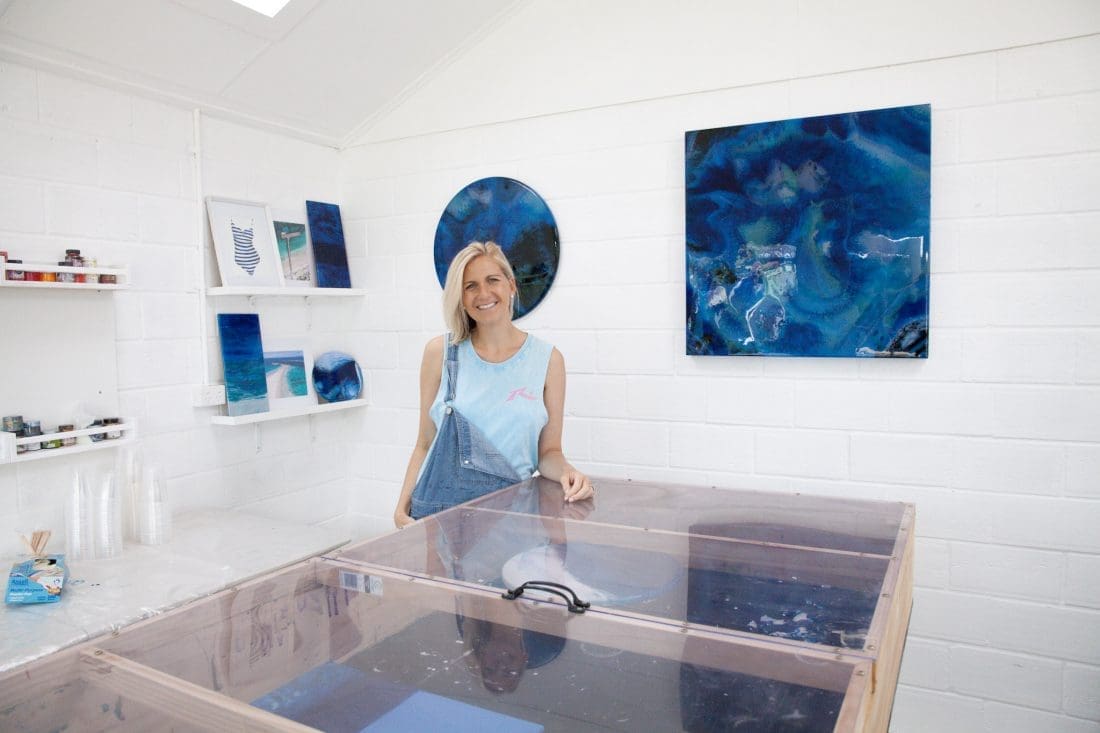 Lucy creates her art from a studio her husband built in their backyard when she was pregnant.
"I work from home while our son sleeps but due to the quick-drying nature of resin, I only do smaller pieces during his naps and tackle the larger ones when my husband is home.
"Working from home is just the dream for me because it allows me to have the best of both worlds. I want to show my son you can make a living out of doing something you love if you put in the time and effort."
And while the work-life balance is a perk, Lucy says what she really loves about being an artist is the creativity.
"My favourite thing about being an artist is creating something for someone which they love.
"Most of my work I send over east, so clients don't get to see it in the flesh until they unwrap the box. I feel like I hold my breath for a week until they receive it, but get such a buzz out of them sending me a picture of it hanging in their home or office and them saying how much they just love it.
"Also being an artist just feels right to me, like my truth. When I'm not creating art I don't feel alive."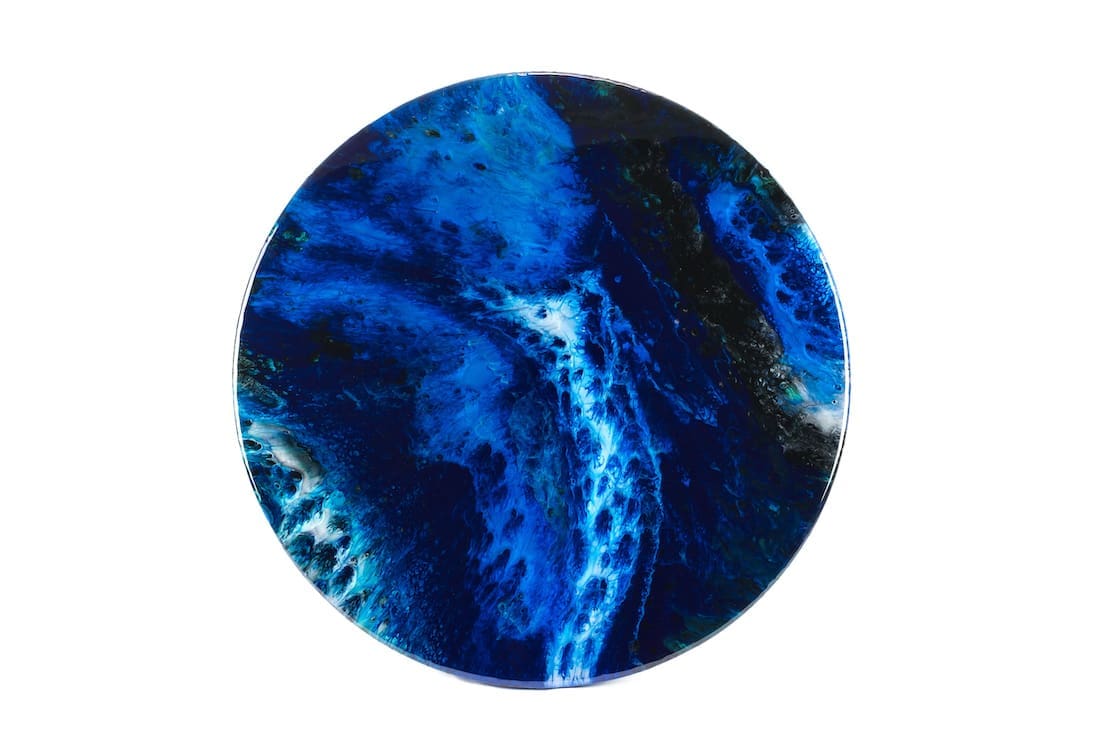 On goals for the future, Lucy says she aims to have her first solo exhibition next year.
"Last year, I was part of an art festival here in Mandurah called the Stretch Arts Festival. It was the first time I had my art on display. But from this event I received 7 months of commission work. So needless to say it was a huge success.
"My next challenge will be completing a whole collection for a solo exhibition. Up until now, I've sold works as soon as I've finished them so I could never quite get a collection together… I'm determined though!"
Update: Since publishing this article, Lucy has closed Lucy Catherine Art. You may like to check out this article on 10 of the best resin artists on bluethumb for similar works.