The Block is back in full swing and we couldn't help but take a sticky beak at what the teams got up to during bathroom week.
Each team delivered a beautiful space which was reflected in the tight, high scores, but there were a few standout features we just loved!
Hans and Courtney's terrazzo floor
Terrazzo is trending in bathrooms in a big way this year, and Hans and Courtney showed us how you can tastefully pull it off in a bathroom — making it a feature on the floor and wall niches, and keeping the rest of the space simple.
While we probably would have toned down the lighting in here (the under vanity LED strip lighting seemed overkill), and would have loved to see a few more 'warmer' materials used, it's a beautiful space which saw them take out the top spot this week. We also loved their quirky styling choices like that sad face pot on the window, colourful towels and crystals.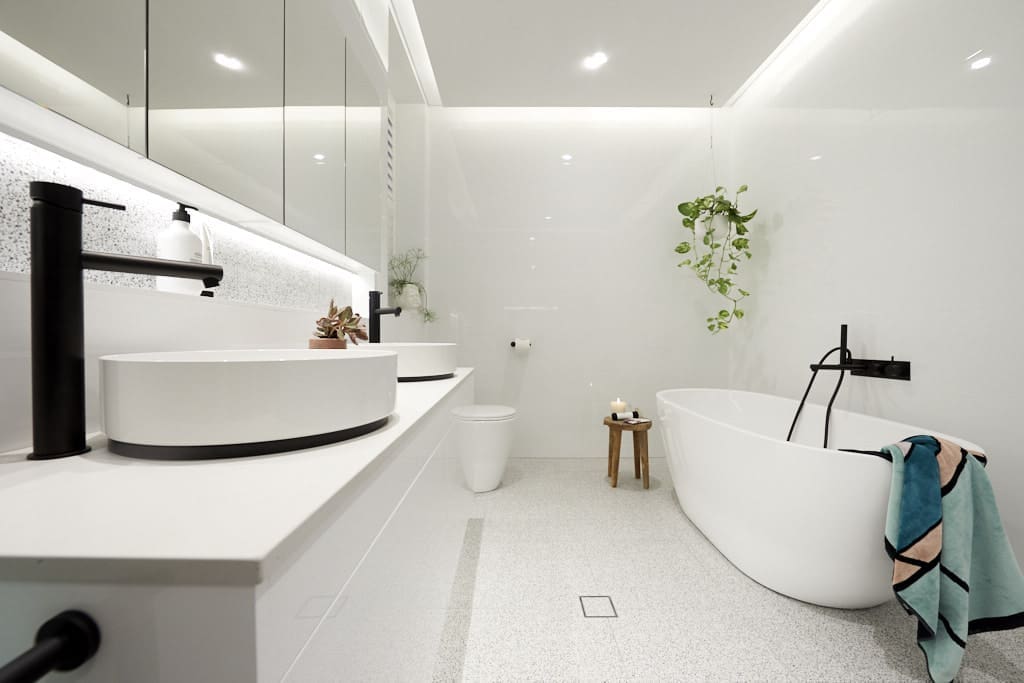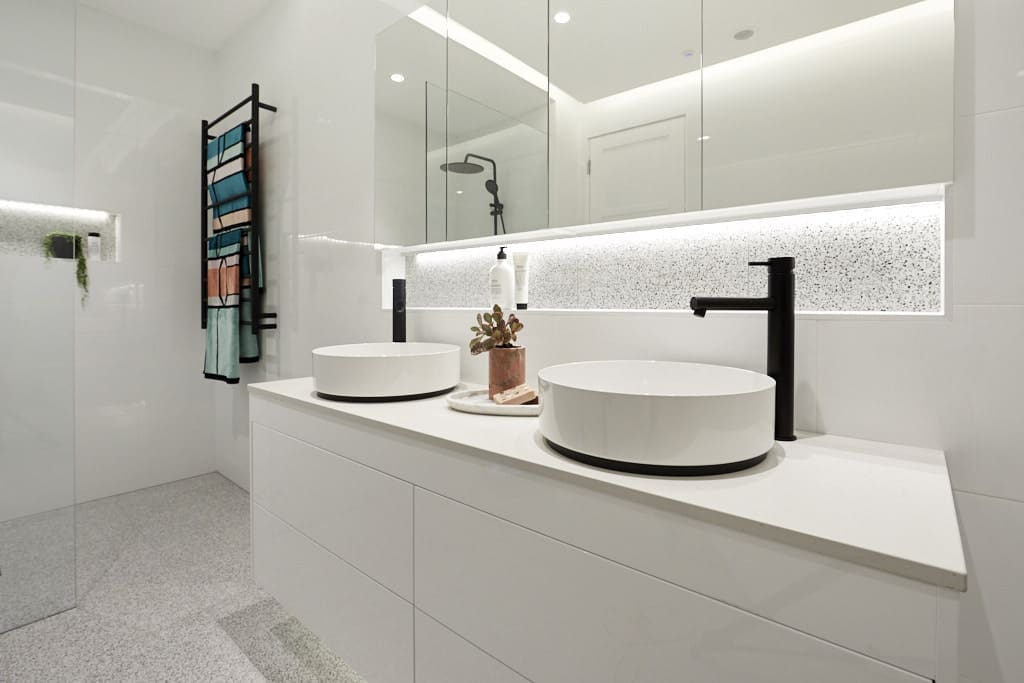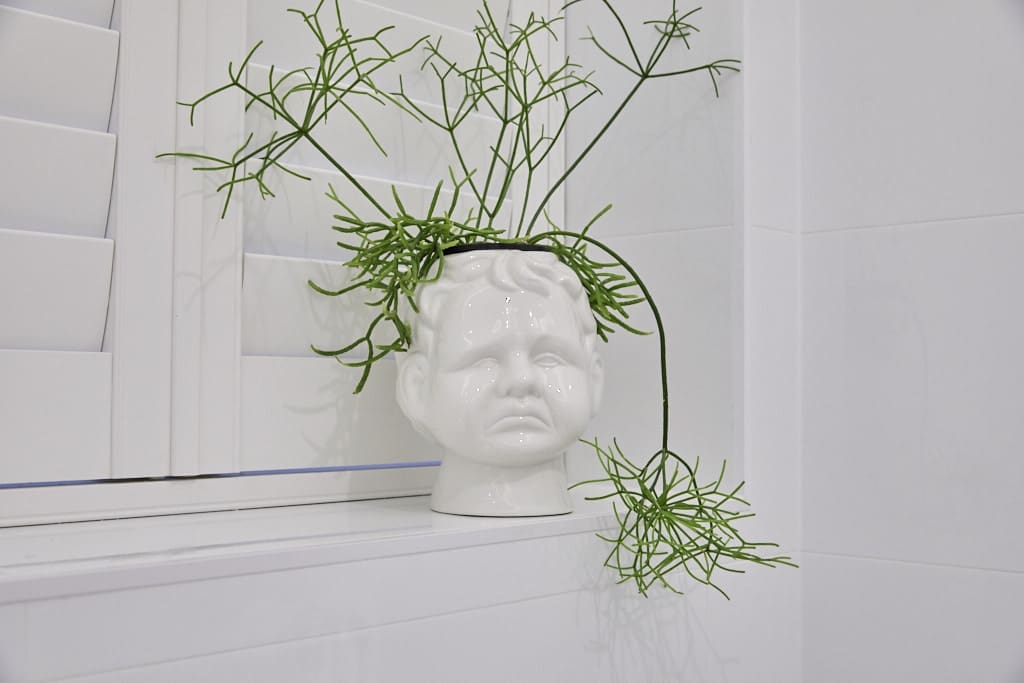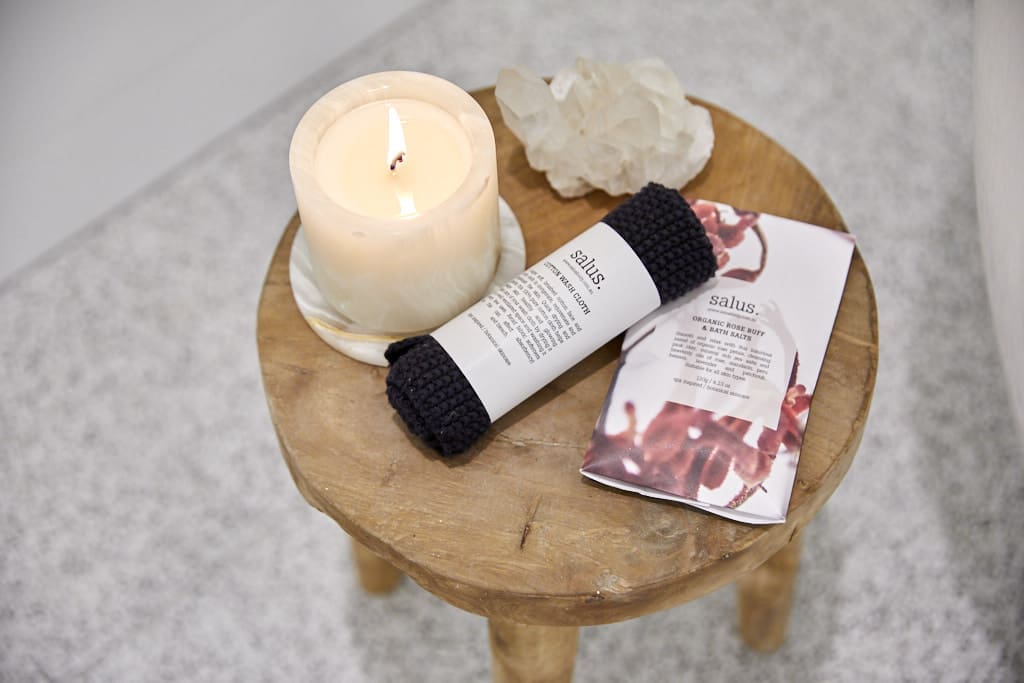 Kerrie and Spence's black spotlights
Although they came in second last this week, we loved those black spotlights above the floating black vanity (and that vanity was pretty spesh too!). Overall though, we think they could have pared things back in here — perhaps doing away with the black framed mirror and opting for a simpler pendant light? What did you think!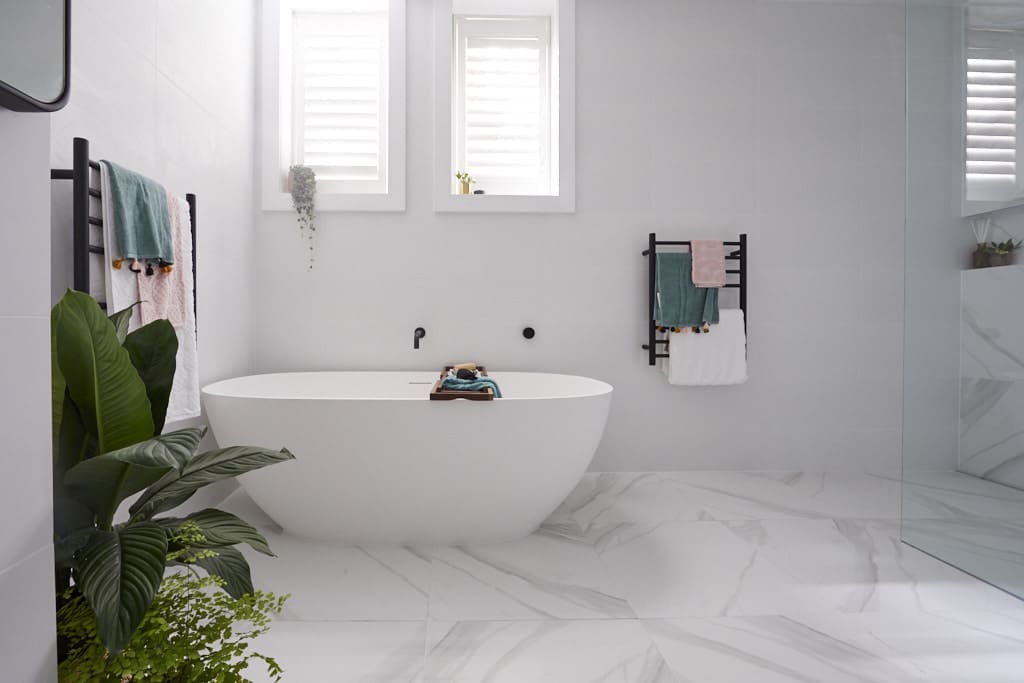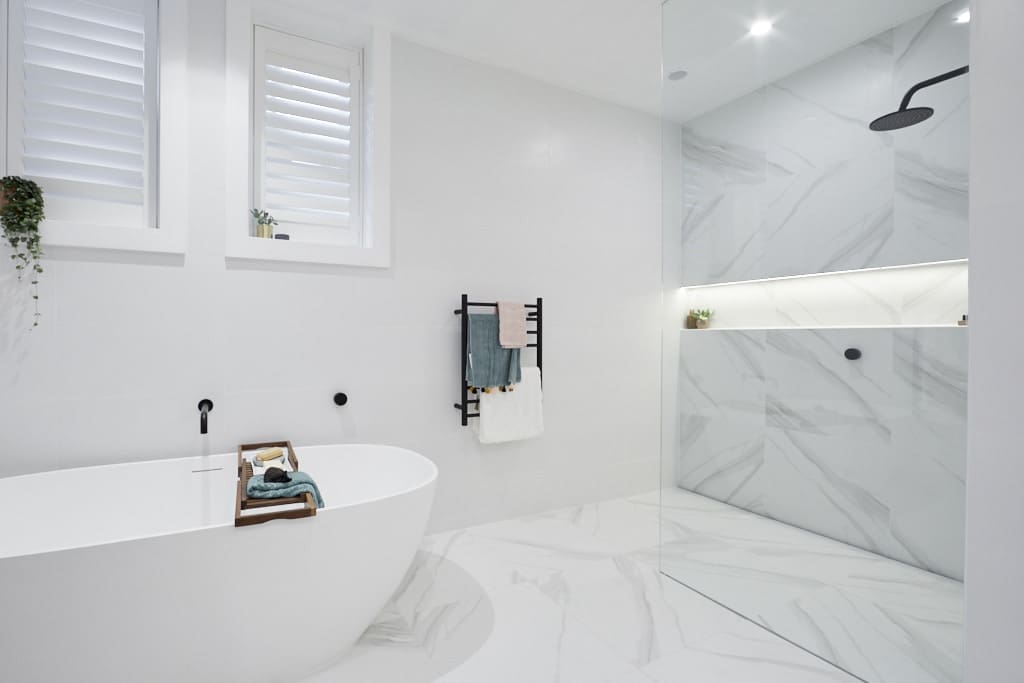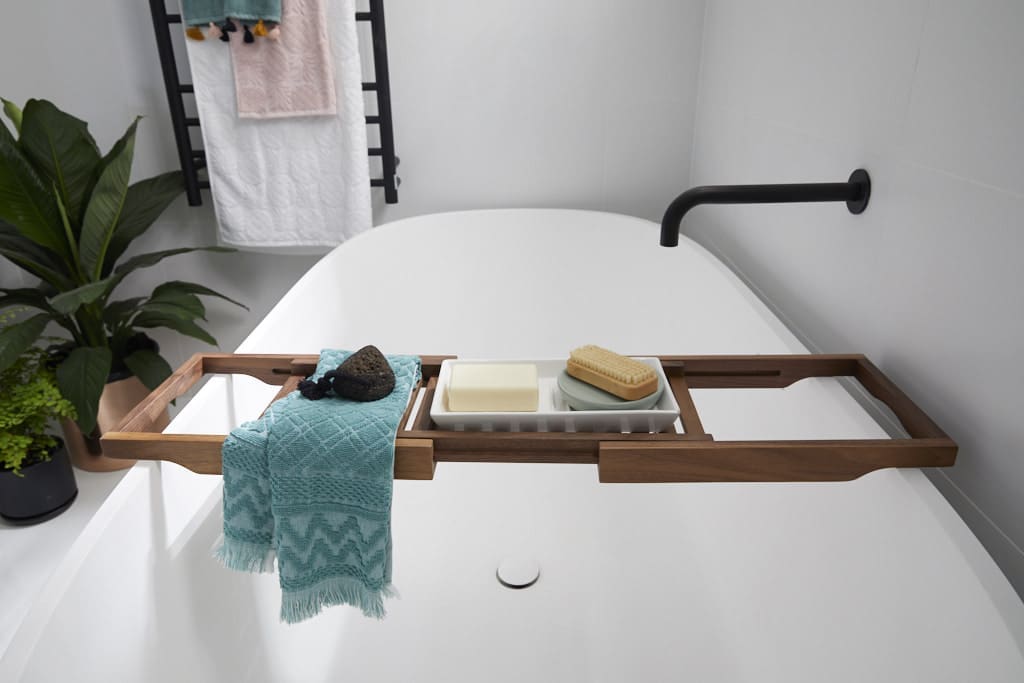 Sara and Hayden's mirrors
Although they went into judging quietly confident, Sara and Hayden scored the lowest this week. That doesn't mean they didn't pack in some wow features though and our faves from their bathroom were those black frame mirrors and brass tapware (also that vertical garden would be perfect on a terrace). Were you a fan of their modern vintage bathroom?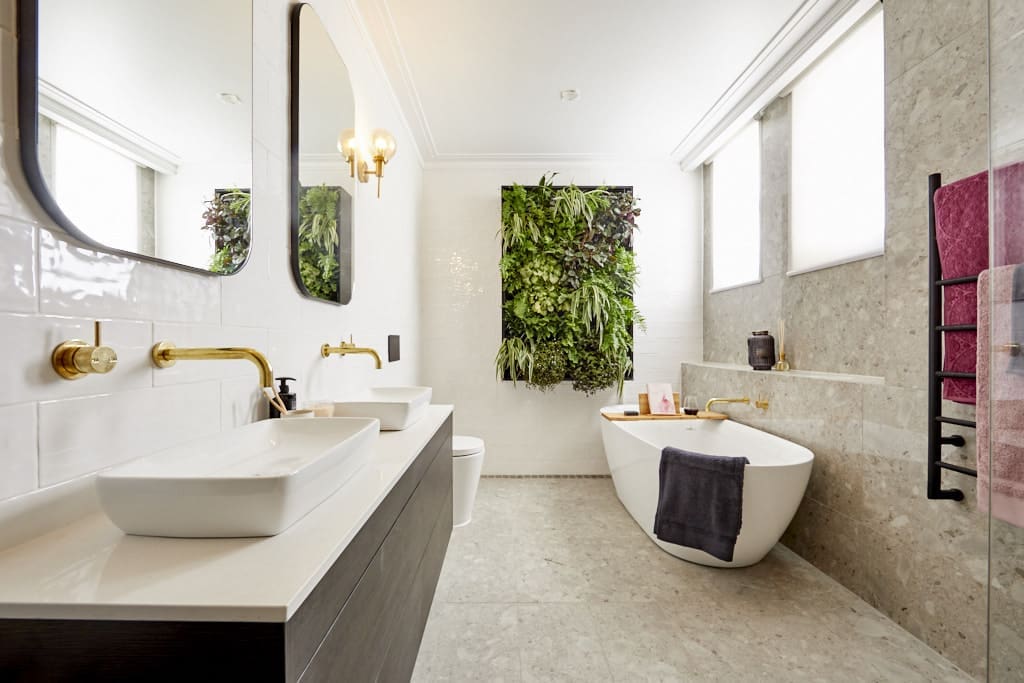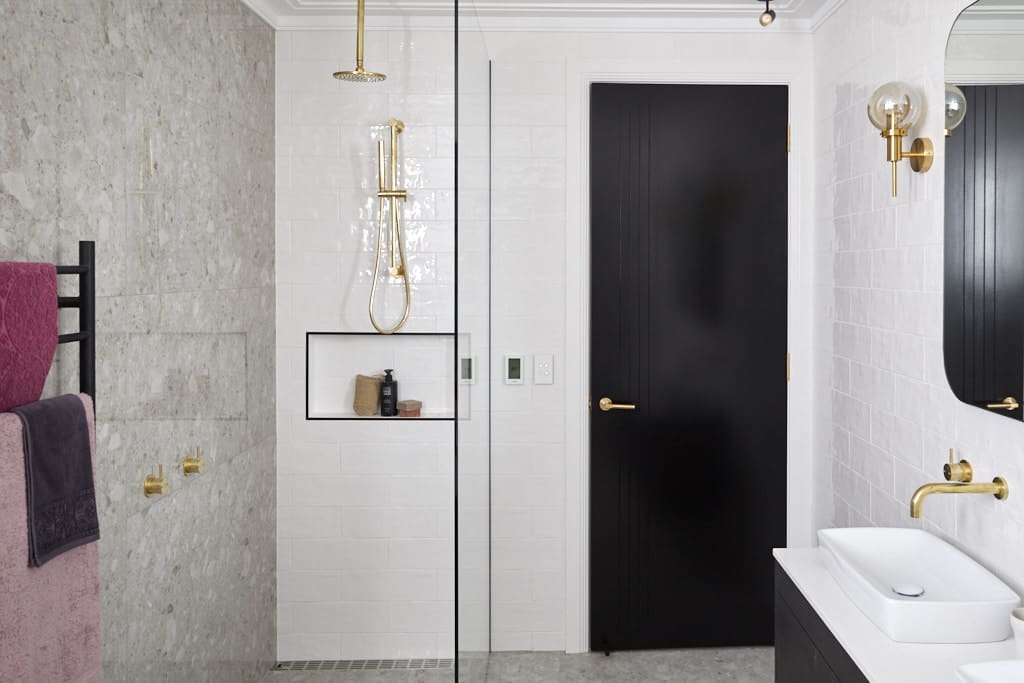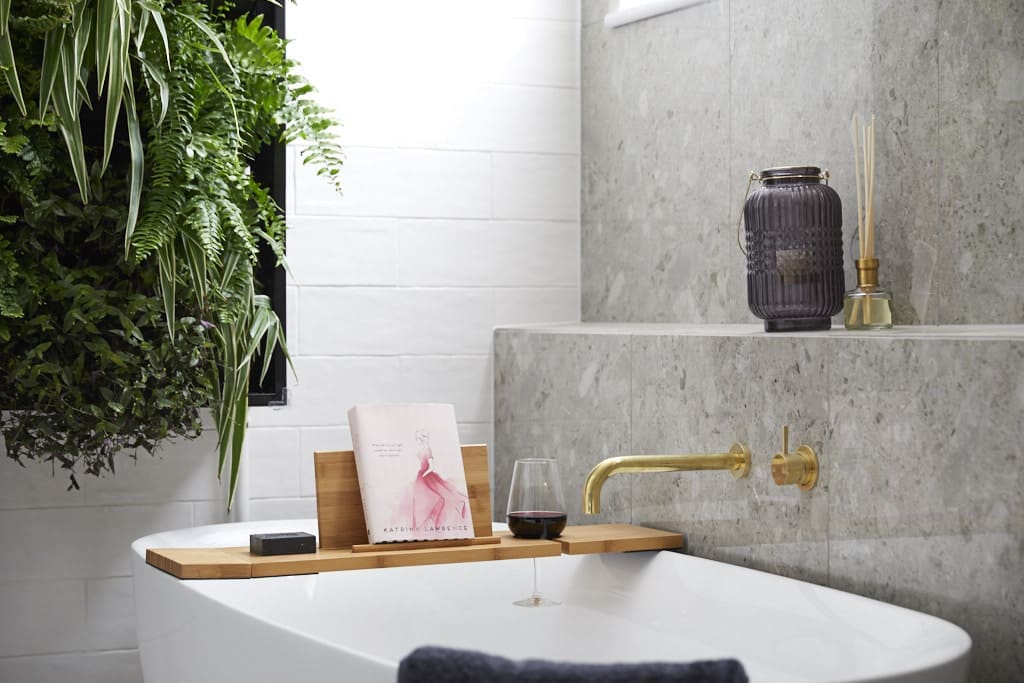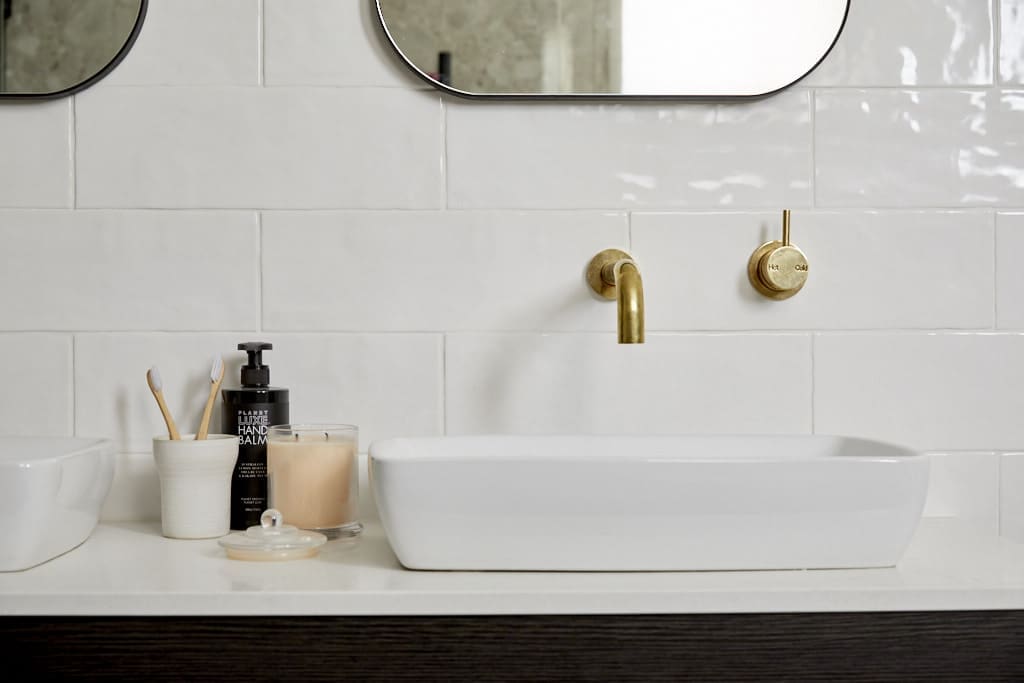 Norm and Jess' skylight
One of the most luxe things you can add to any space is natural light and Norm and Jess' skylight gives this bathroom a totally different feel to the others. We also love the minimalist aesthetic in here — nothing is overdone, everything has a purpose and the soft, muted colour palette works beautifully together.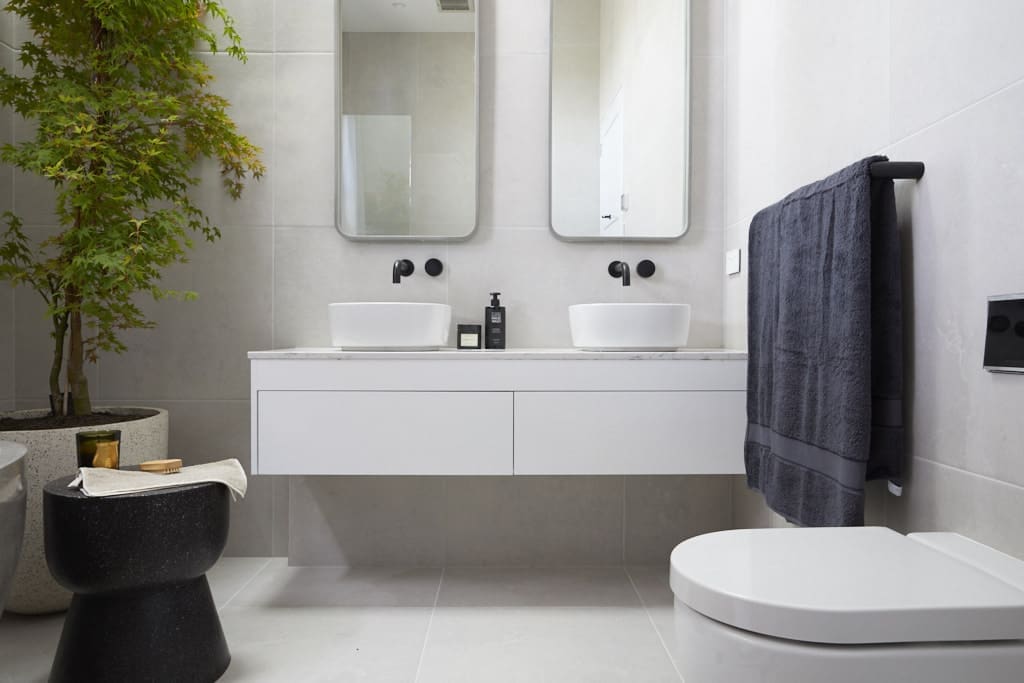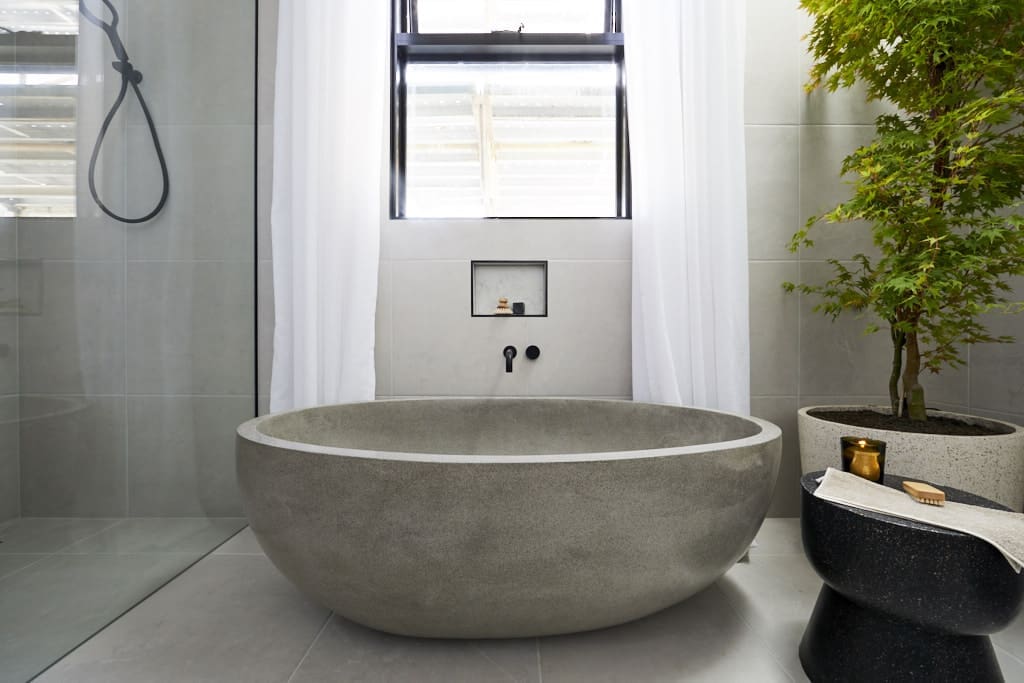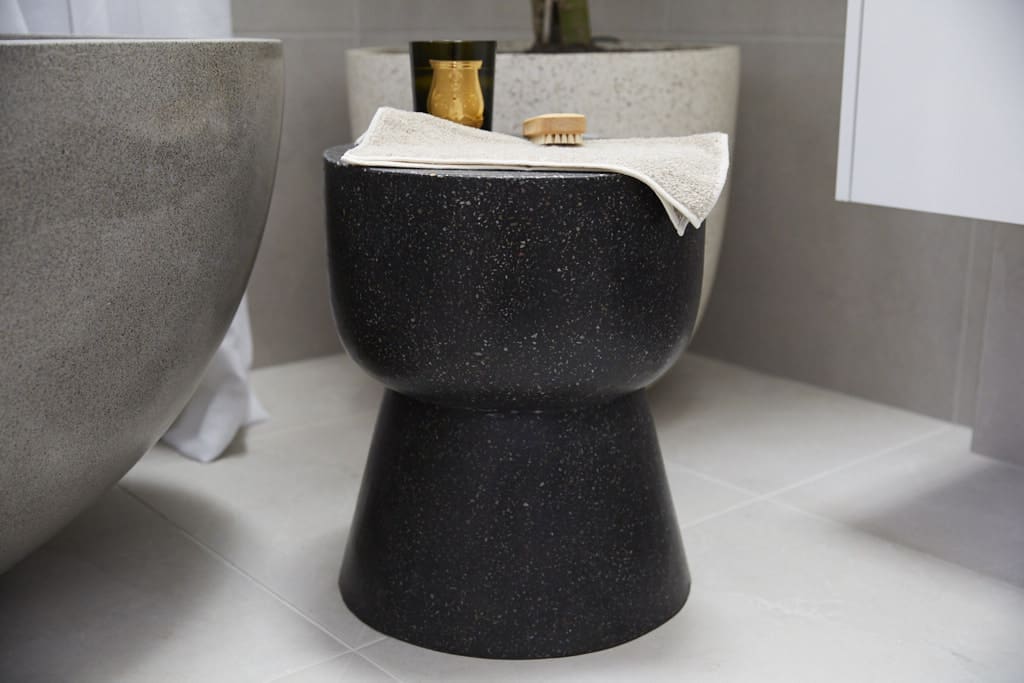 Bianca and Carla's wooden slatted ceiling
Narrowly missing out on first place this week, Bianca and Carla delivered a dramatic bathroom fit for the penthouse! That wooden slatted ceiling is totally dreamy and adds warmth and balance to the space. We also love that timber floating vanity and the natural stone feature wall (weighing in at 450kgs!). Personally we would have given these guys the top spot — what about you?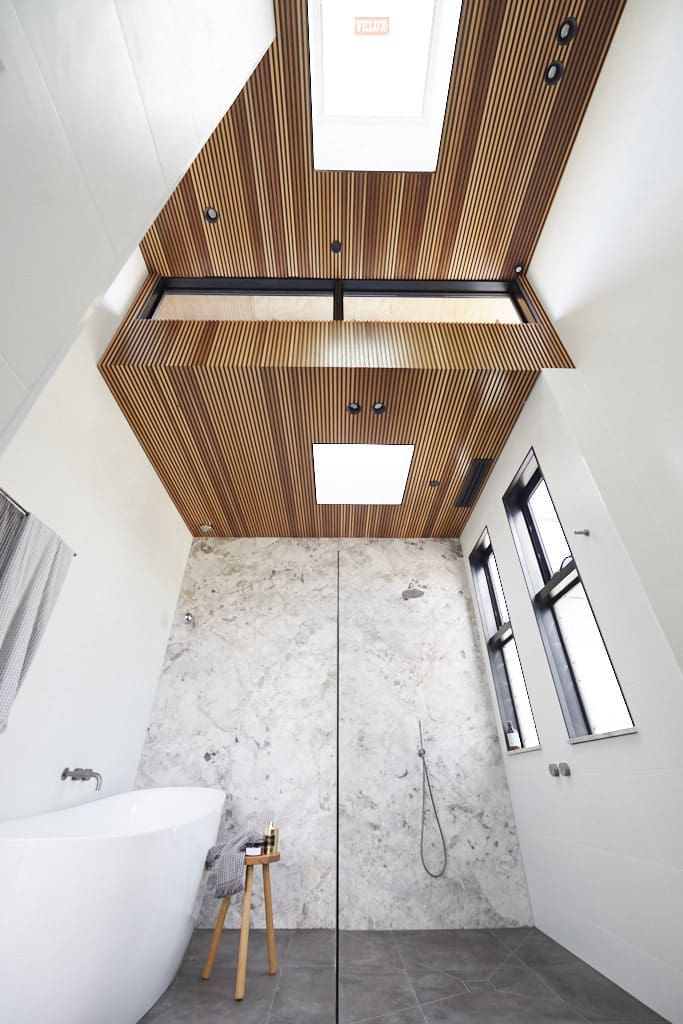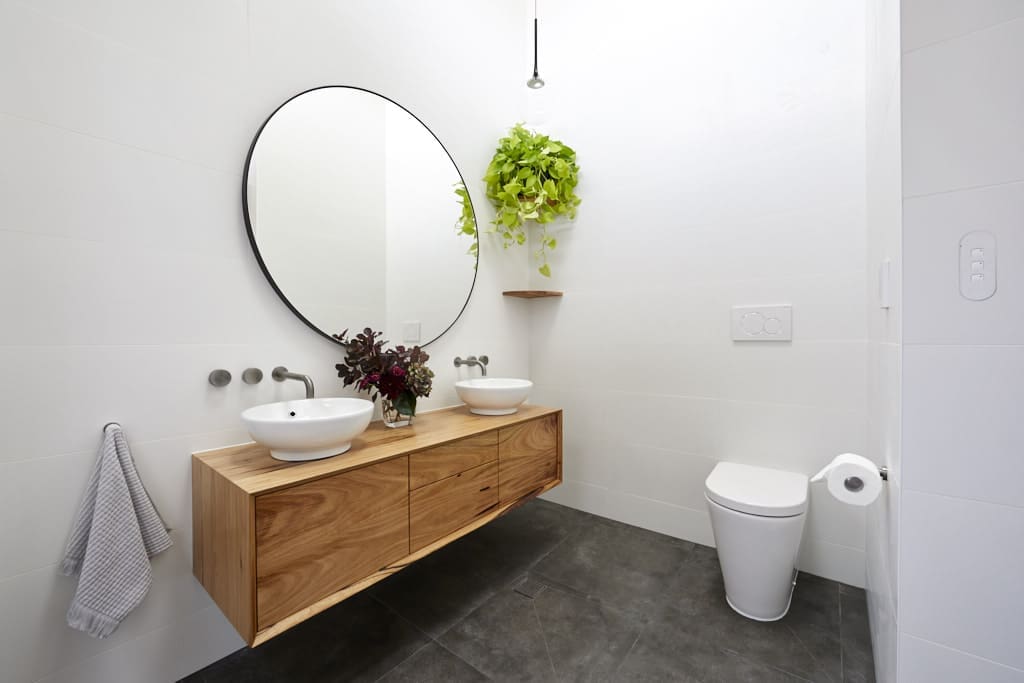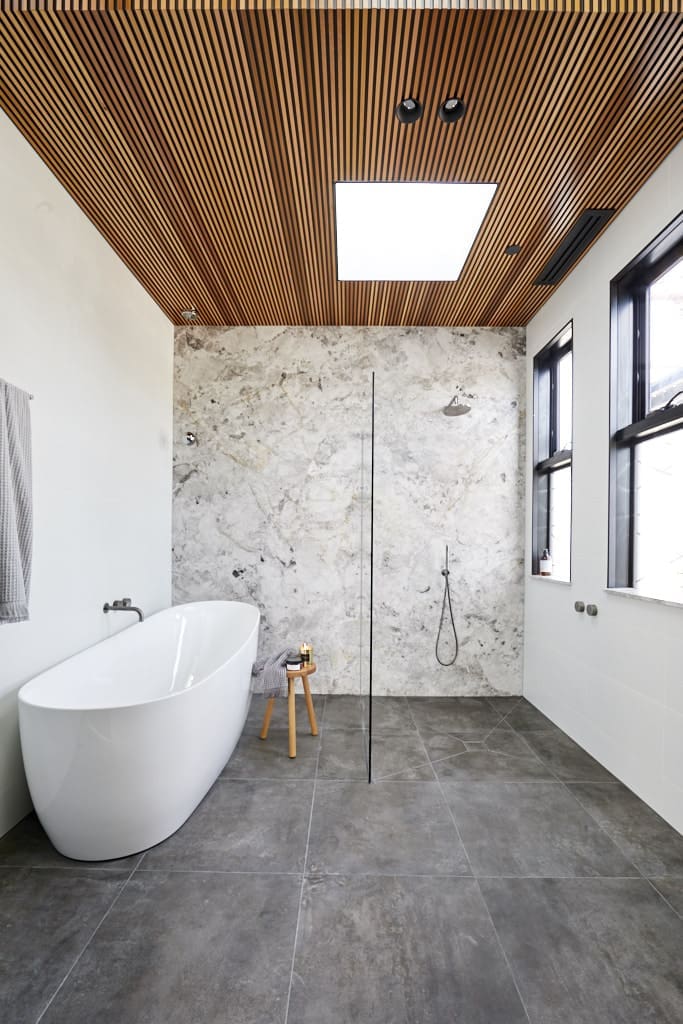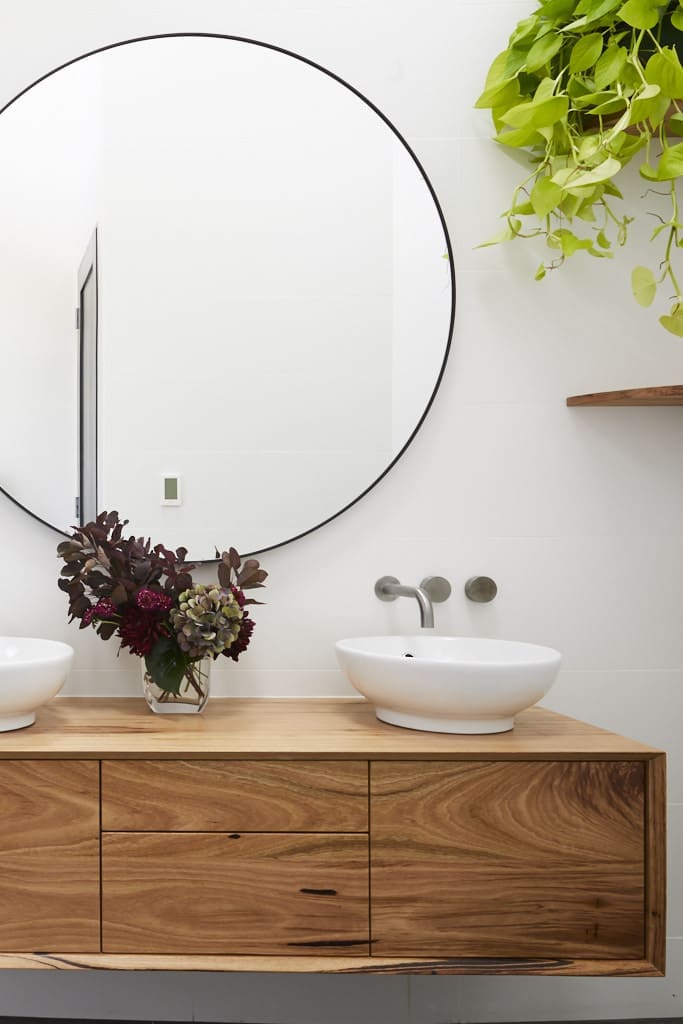 Did you have other bathroom highlights from The Block? Tell us what you loved in the comments below!