Bathrooms have a reputation for being one of the most expensive rooms to renovate, and with good reason too. There's plumbing, waterproofing and all that tiling to consider. But if your bathroom has good bones, sometimes you only need to carry out a cosmetic reno which can save you a tonne of cash and still look amazing!
Here are 5 of the best cosmetic bathroom makeover tips you can use to give your bathroom a refresh this month.
Related article: How to decorate your bathroom: Bathroom styling tips and tricks
Related article: Hamptons luxe bathroom reno that's loaded with #bathroominspo
1. Update the small stuff
Sometimes it's the little things that count. If you're budget and time poor, why not just update the fixtures and fittings in your bathroom?
Stylish tapware, towel rails, frameless shower screens, door handles, and new mirrors can give your bathroom huge bang for your buck. Opt for modern styles to really bring your bathroom into the current decade.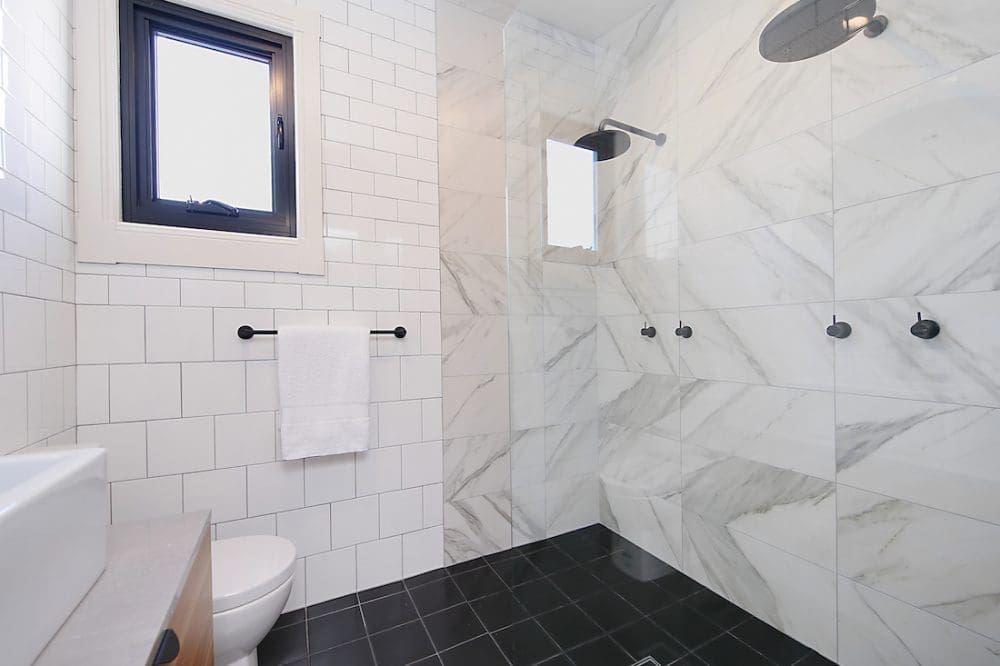 2. Focus on the hero piece
There should always be a hero in every space and in the bathroom it's often the vanity. The good news is you don't have to completely replace yours to make it the star of the room. If your vanity is still in good condition, you can give it a new lease on life and save yourself a tonne of money in the process.
To reface your vanity, measure the existing cabinet doors and drawer fronts so you can replace them with new ones in the correct size. Remove the existing cabinet doors, give the surface a good clean and sand, then it's ready to prime and paint. After you've finished, simply re-hang your cabinet doors and you're done!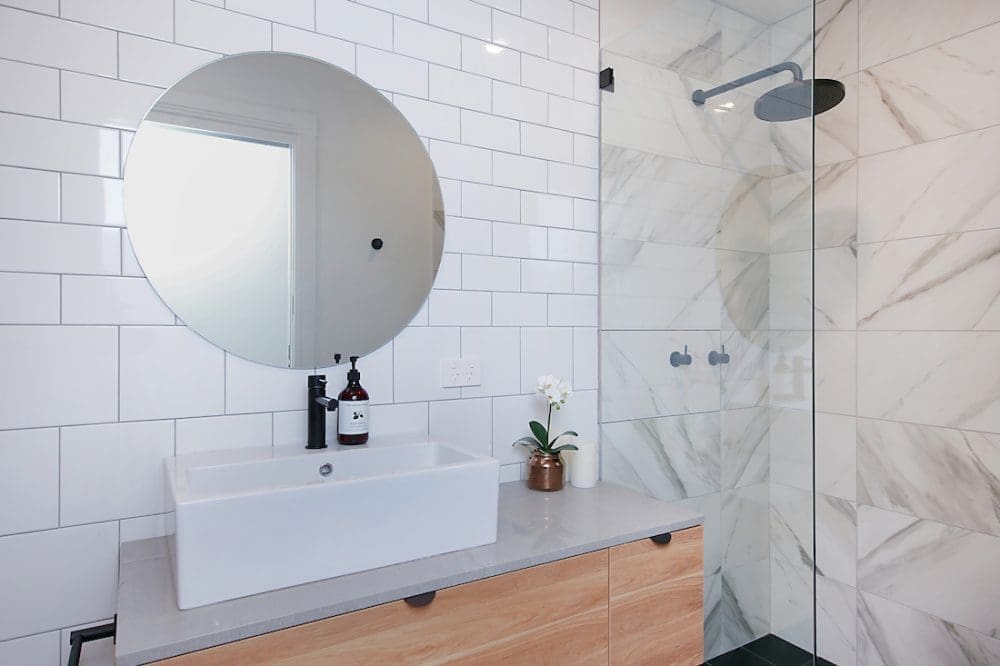 3. Paint is your best friend
I'm a firm believer that you can paint (almost!) anything, so give your bath, tiles, vanity and walls a refresh with a new shade for a whole new look. This is especially great for those vibrant coloured tubs that were popular back in the '70s. I swear I'm not knocking green or pink bathrooms!
I recommend sticking to a neutral palette but you certainly aren't restricted to just white, although I DO love how fresh and sleek an all-white bathroom can feel.
4. Light fittings
Lighting is super important in the bathroom, after all, we spend so much time in there getting ready each day! Set the mood with light fittings to add character to your space. Just make sure you choose lighting with adequate ventilation, heating for winter and fixtures that are moisture-proof too.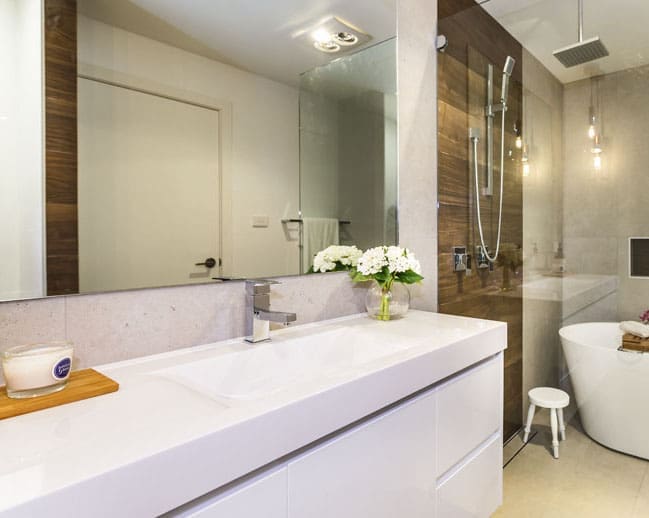 5. Styling
It sounds so simple but you can totally change the look of your bathroom with some smart styling techniques.
There's no reason for your bathroom to feel cold and sterile, it should look and feel more like a retreat. Think about bringing in greenery, artwork and accessories. Layer your towels and add a touch of luxe with nice soaps, candles and oils.
So consider giving your bathroom a cosmetic reno this month — it might just leave you pleasantly surprised at the transformation. If you need more inspo, check out these bathroom styling tips.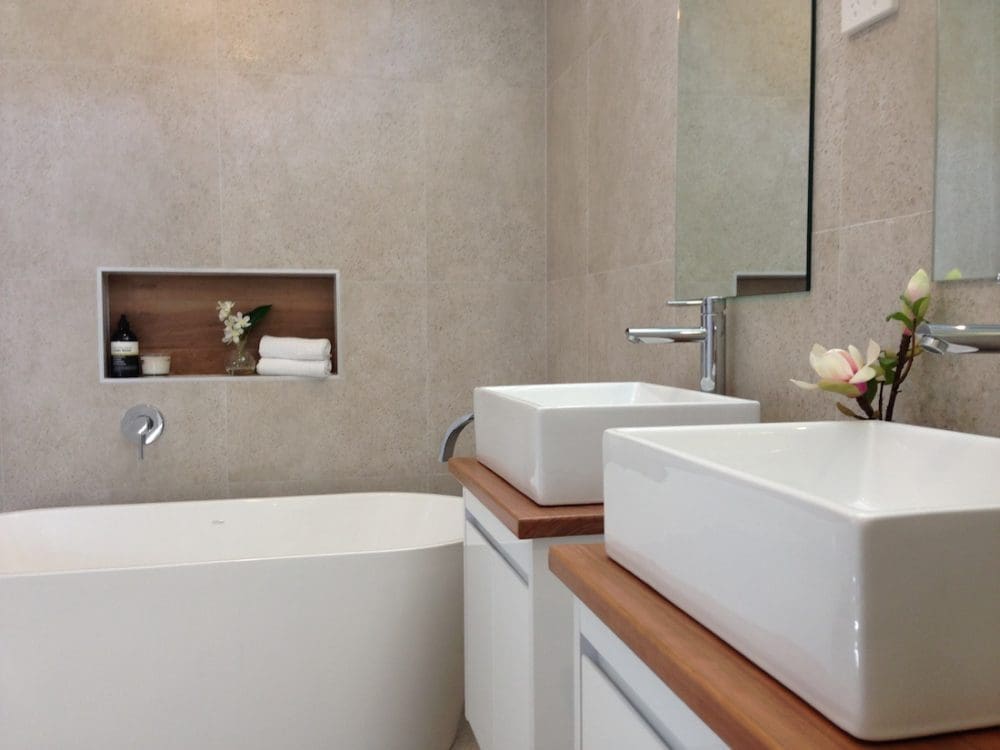 About Naomi Findlay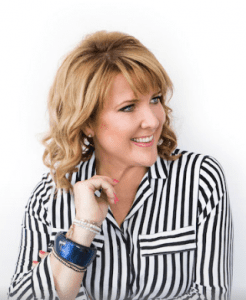 Naomi Findlay is Australia's Rapid Renovation Expert and she loves helping everyday people create a profit when renovating property. If you're ready to learn how to create a six figure income renovating property then learn how to choose the right property with her FREE success tips resource here.
Web: www.naomifindlay.com
Facebook: facebook.com/naomifindlayofficial
Instagram: @naomifindlayofficial
This article was originally published in July 2019 and continues to be updated with latest bathroom renovation tips and tricks.