Whether you're lacking wardrobe space or simply want a stylish way to store all your jackets in a mudroom or laundry, there are many advantages of clothing racks. Given their popularity, there are hundreds of options on the market. I've waded through them to bring you my top 7 picks of the best clothes racks at all price points.
So if you need an extra bit of clothes storage, I hope you find a garment rack to love in this round up.
Related article: Top 7 liquid hand soaps: Best hand wash at all price points
Related article: Top 7 products to style your home
1. Trofors clothes hanger from Zanui $249.95
Simple, stylish and with the bonus of a low shelf, this clothes rack is one of my faves! I also love that the dowel goes beyond the sides so it can act as a hook for hats or handbags.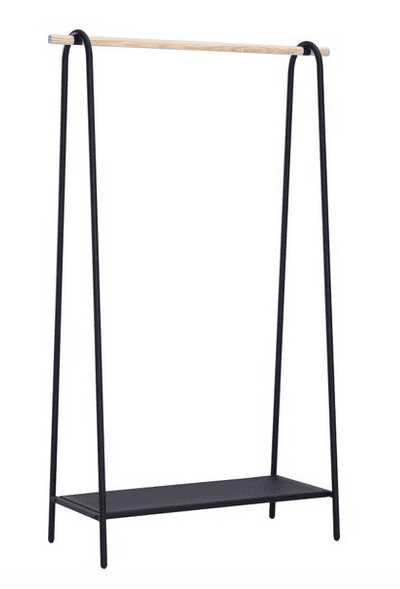 2. Minka A Frame (large) clothes rack from Mocka $79.95
Given the popularity of this clothes rack for kids, the team at Mocka have made a super-sized one for adults! Featuring the same smooth bamboo construction, this clothes rack adds a natural, wooden element to any bedroom.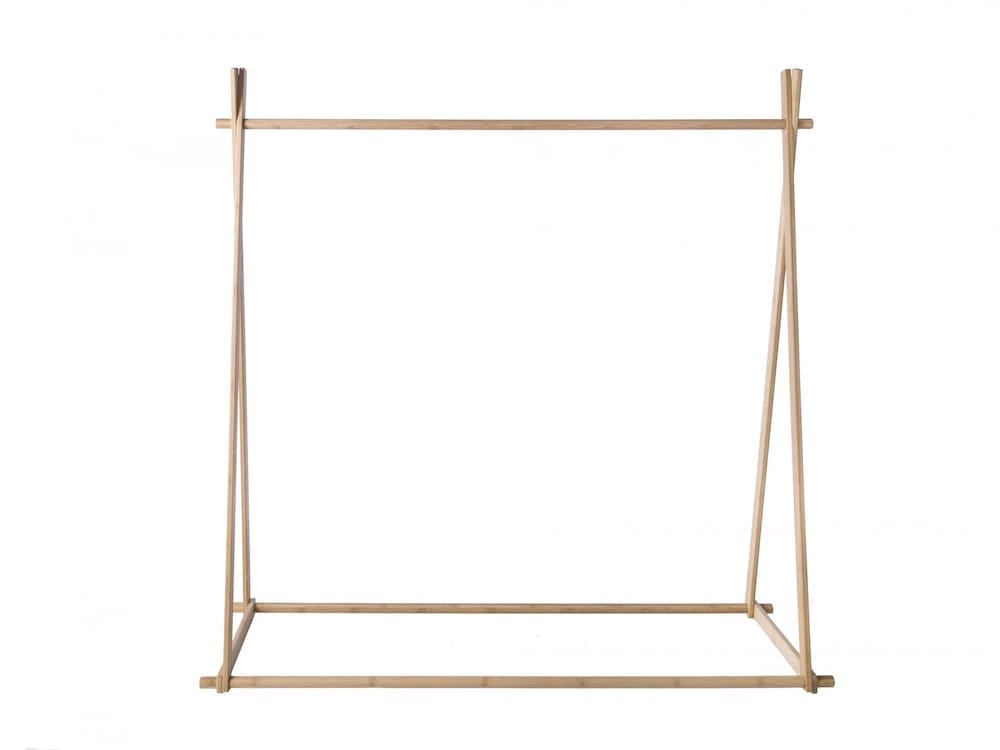 3. RIGGA clothes rack from IKEA $25.00
Cheap and cheerful, it's hard to beat this IKEA clothes rack. You can easily adjust the height to suit your needs as the clothes rack can be locked in place at 6 fixed levels.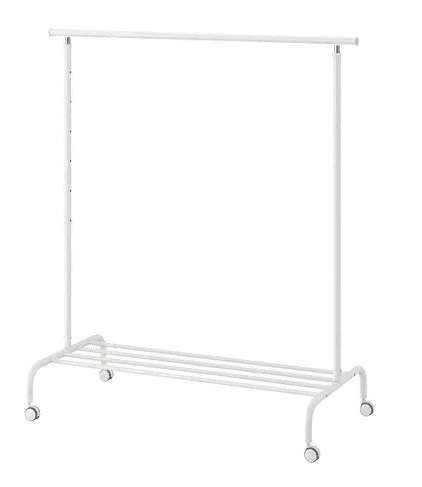 If you're looking for more than just a single rail clothes rack, this large clothes rack with added shelves and coat hooks could be the perfect storage solution. Available in many sizes and configuration options, you'll be sure to find just what you need.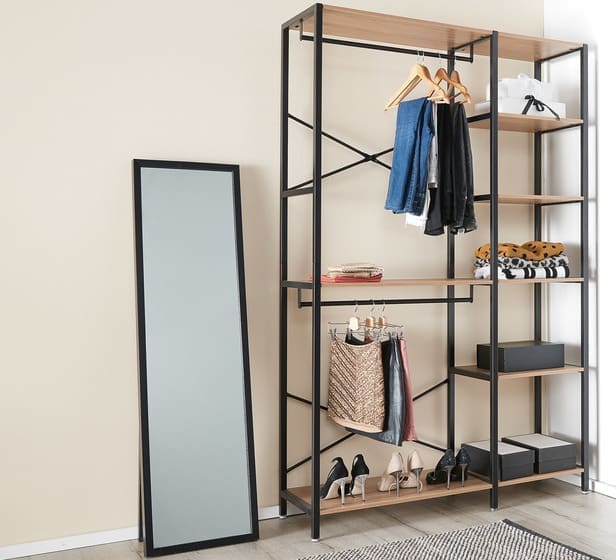 5. Black clothes rack with side shelves from Zanui $84.95
Another great option if you're looking for more than just a single rail, I loved this design that still allows for full-length garments to hang on the rail. Space-saving and stylish, this rack is a great buy!
6. Garment rack from Big W $45
Big W has been stepping up their game in homewares and furniture in recent years and this garment rack is proof of that. With a simple A-frame design and two shelves, it's functional and sleek — ideal for your bedroom or even front entry.
7. Portable clothes rack from Catch $32.99
Another bargain buy and with the bonus of free shipping, I also had to include this simple black wire clothes rack from Catch! Well designed to meet all your storage needs for your clothes, shoes, coats and more.
I hope this round up of the best clothes racks has helped you find the right one for your needs and budget! If you've found any other fab buys, please share a link in the comments below.
Disclaimer: Prices are accurate at time of publishing. This post contains some affiliate links. This means that when you click on a link and purchase something from that site, we may make a small commission at no extra cost to you. This article was first published in January 2020 and has been updated with latest products and information.