Supported by dollar curtains + blinds
We all want comfortable homes and to save on heating and cooling bills… right?! One of the best ways to improve your home's thermal insulation is by investing in quality window coverings. The Australian Window Association estimates up to 40% of a home's heating energy can be lost through windows. So, let's look at the best window coverings to insulate your home!
Related article: How to style a sitting room: An interior designer's step-by-step guide
Related article: 3 interior design trends set to hit big in 2021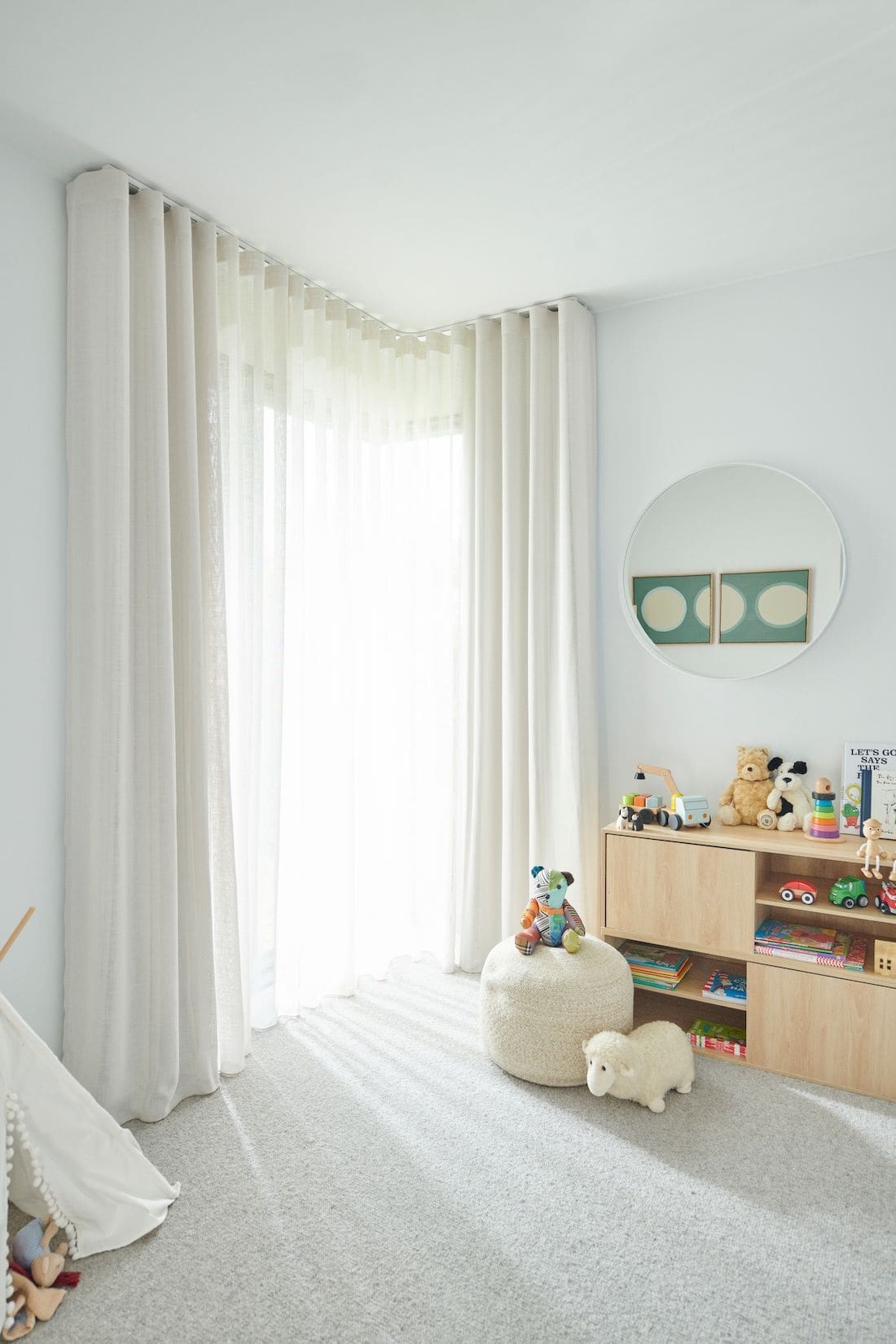 Cellular blinds
Cellular blinds (also called honeycomb blinds) are one of the most popular window coverings if improving your home's thermal insulation is a priority.
Specially constructed using a fabric that has a cellular shape, it traps air to create a more constant indoor temperature — keeping your home cooler in summer and warmer in winter.
Cellular blinds are a modern and minimalist window covering solution. You can choose from a range of colours, opacities and two cell size options to create the right look for your interior.
One of our favourite features of cellular blinds is the range of control options — the ability to open from the bottom up, top down or in both directions. It's an innovative design that offers plenty of versatility and means you don't have to draw your window covering fully open to access views.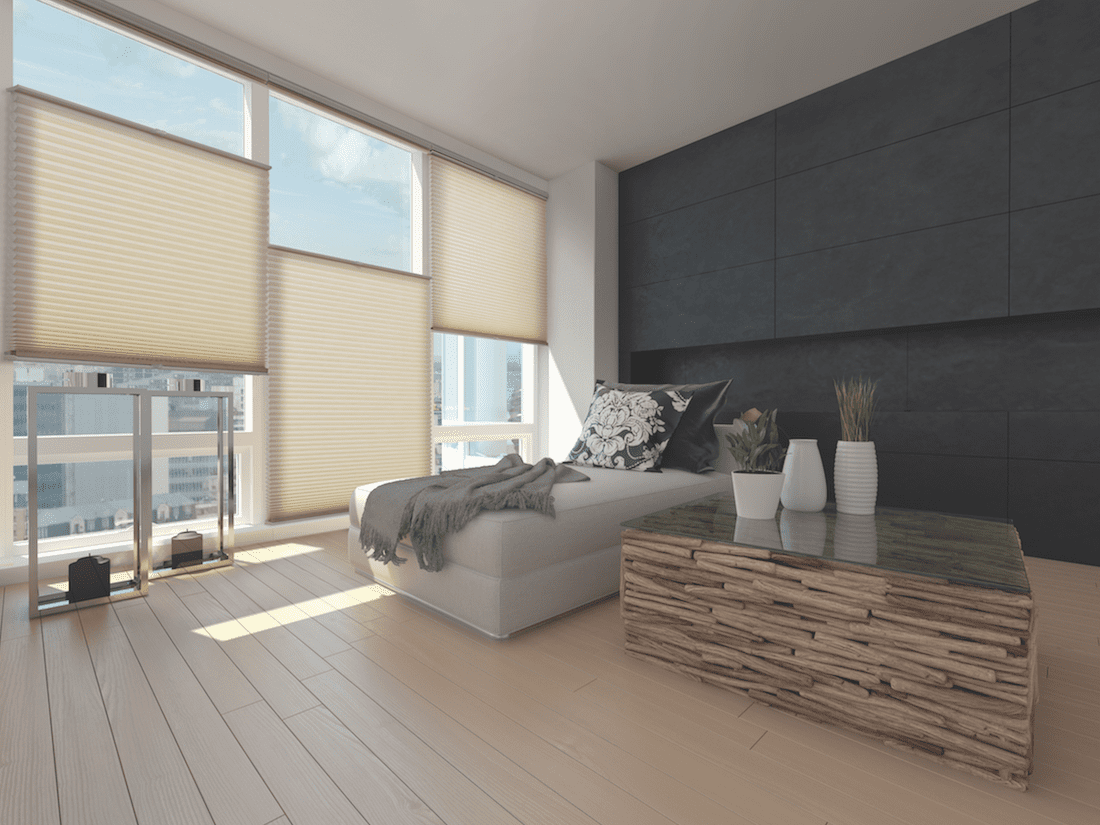 Curtains
Thick curtains are another fabulous window covering option for minimising heat transfer. In winter, they help to keep warmth in the house. And in summer, reduce the amount of heat transferred in.
While sheer curtains are popular for their soft, floaty and on-trend style, if you want to improve your home's insulation, it's best to opt for a blockout or heavier drape fabric.
Although it doesn't have to be one or the other! You can choose a double curtain track, which combines a blockout and sheer fabric. It allows you to have soft, diffused light during the day and total blockout at night. Plus, double curtain tracks offer double the thermal benefits.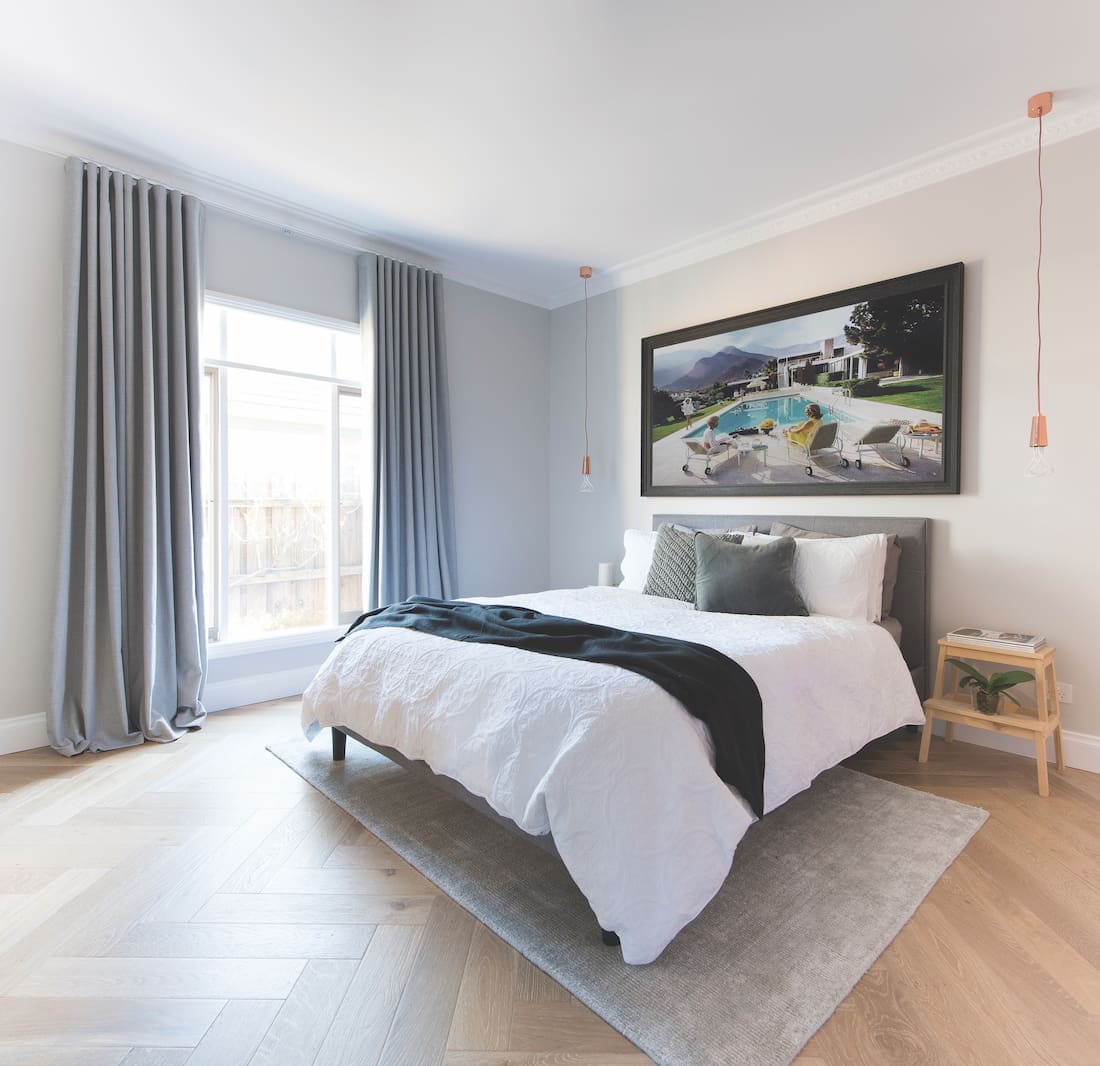 Soft roman blinds
Another window treatment having a moment in the spotlight are soft roman blinds. They offer the simplicity of blinds with the warmth and versatility of soft furnishing fabrics. With hundreds of fabrics to choose from, you can opt for a simple plain fabric or embrace a bold pattern.
Soft roman blinds make our list of the best window coverings to insulate your home because they are thicker than blinds and have smaller light gaps, too. The soft roman blinds made by dollar curtains + blinds are constructed with an 100% Australian made lining that adds to its insulation benefits while also ensuring the blind doesn't shrink or distort its shape.
Depending on the fabric and style you choose, soft roman blinds can suit traditional style homes, like country and Hamptons, or modern. There's plenty of inspo on Pinterest showing the versatility of roman blinds or take a look at the free dollar curtains + blinds Living magazine online.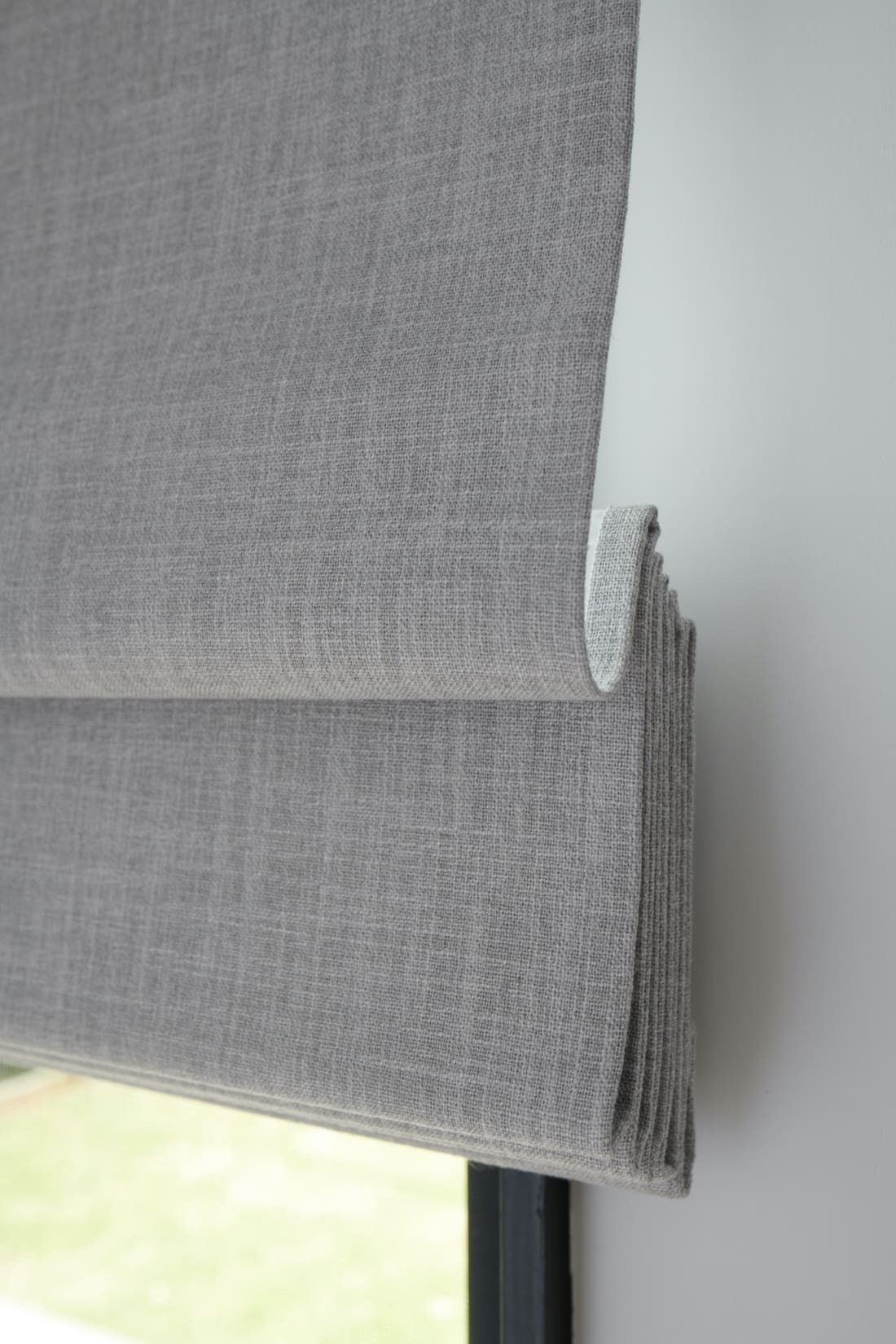 Combination window treatment
We mentioned double curtains earlier but there are other ways you can combine window treatments and improve the thermal comfort of your home.
Popular options include:
cellular blinds with curtains
roller blinds with curtains
roman blinds with curtains.
A combination window treatment gives you the functionality of both while finishing your window with the softness of curtains. More importantly, if you're looking for the best window coverings to insulate your home, combining two solutions is a great way to reduce heat transfer through windows.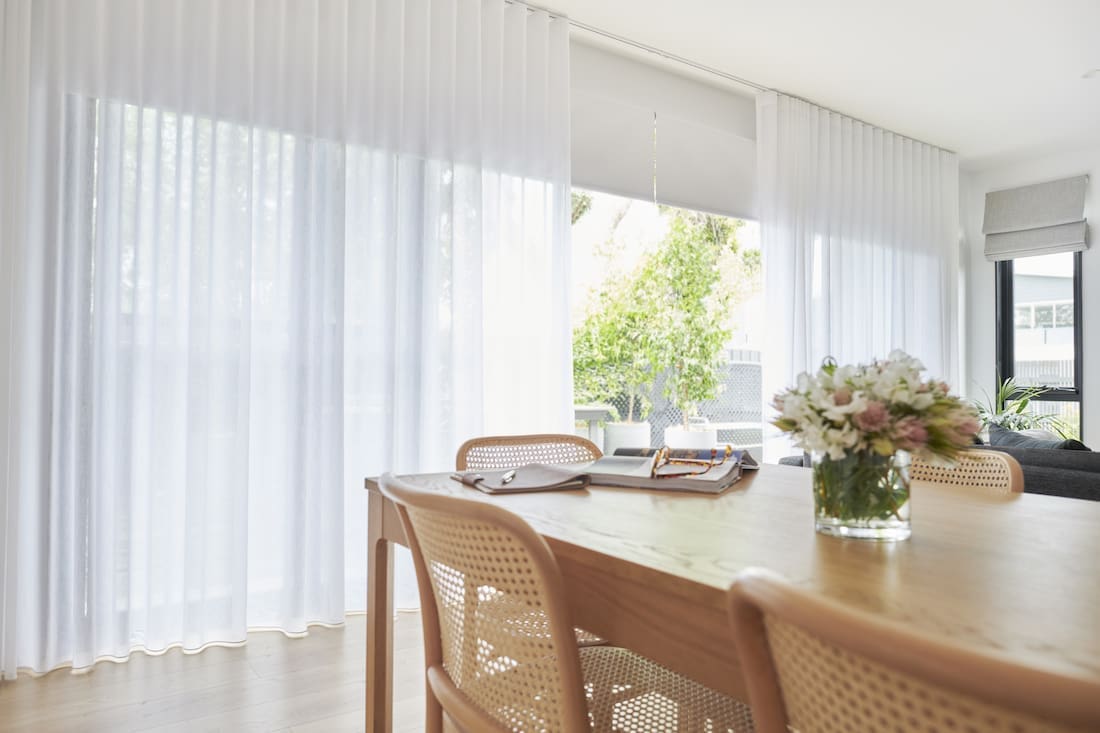 Pelmets
Whatever window treatment you select, adding a pelmet can further improve thermal insulation by preventing heat loss through the top of your window.
dollar curtains + blinds has a wide range of pelmet designs that are custom made to finish off your windows for a neat and streamlined look. Choose from their wide range of fabrics to coordinate your pelmets with your rollers, romans, blinds or curtains.
Motorisation
All of the window coverings we've mentioned in this article can also be motorised.
Not just a modern-day convenience and luxury, automation is a great way to take advantage of passive solar gains. Using the dollar curtains + blinds mobile and tablet app, you can set up timers and scenes. These automatically open or close window coverings at different times of the day to respond to changing light conditions. For example, in winter when the sun is shining, keep those window coverings drawn open to capitalise on natural heat and have them automatically close at dusk before the temperature outside drops. It's a great way to further improve the thermal comfort of your home while reducing heating and cooling bills. Win win!
There's more choice than ever when it comes to window treatments and we hope this guide on the best window coverings to insulate your home helps you. If you have any questions on the most energy efficient window coverings, pop them in the comments below. You can also find plenty more information on the range of window treatments available on the dollar curtains + blinds website.