Sometimes you come across brands that are just fun. Fun, playful, clever and innovative are all words that spring to mind when we caught up with the boys behind boutique creative signage brand, George & Willy.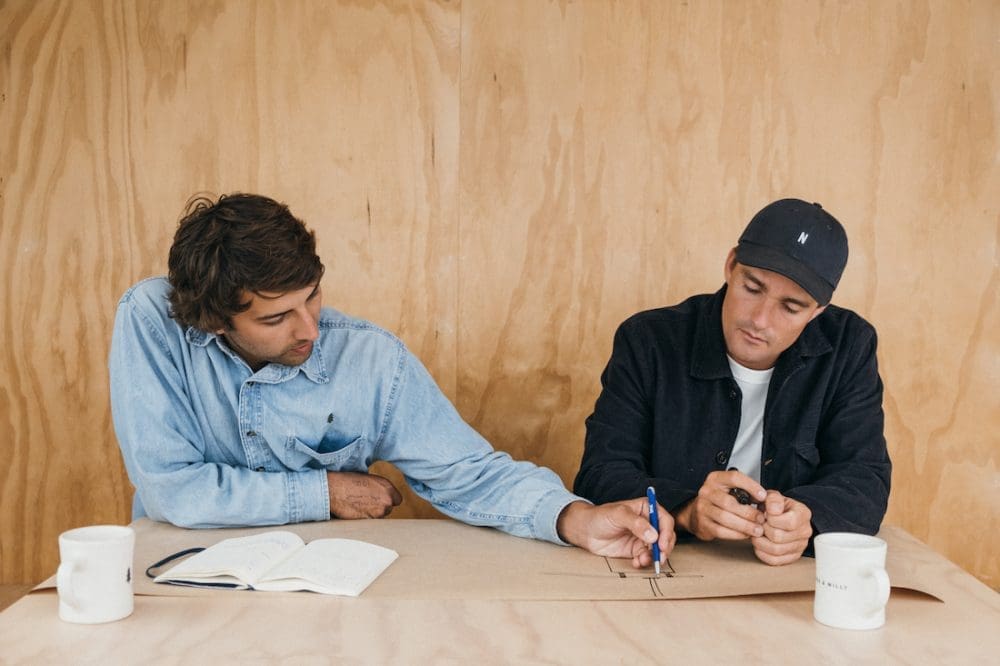 From making things 'just because' to orders flying out the door and across the globe, it's been a whirlwind adventure for the team behind George & Willy.
"George and I have always loved making things," says co-founder Will McCallum.
"We were studying design and commerce at uni together and having so much fun, we forgot to apply for jobs and just kept making things!
"Things like desks, lamps, clothing racks, swings… it was a very eclectic mix. Then the business evolved into doing custom fit-outs for stores and offices. We were up for anything, really!
"When we'd do the fit-out designs, we were asked to source products like whiteboards and displays to fit the design and that's where we came to a bit of a dead end.
"Standard message and whiteboards didn't seem good enough, so we began creating display signage products in our own style."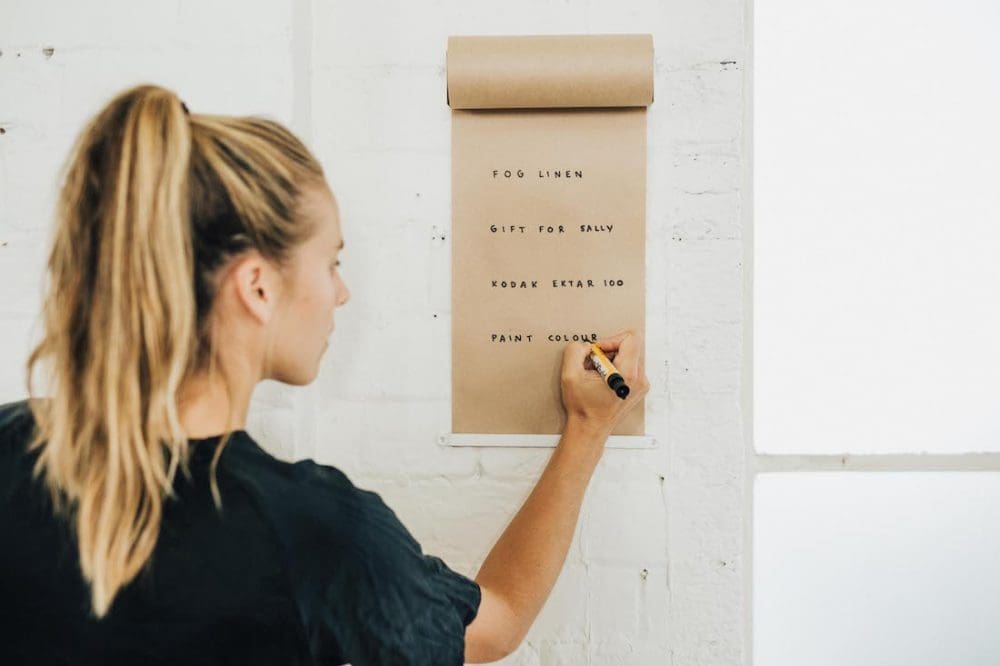 The boys found their niche in developing boutique creative signage, including display boards, menu boards and exterior signage.
"George and I have always loved things from previous generations. Things you'd find in your Grandad's shed like old tin boxes and chalkboards made to last.
"We took this approach of using quality materials and simple design and applied it to the signage and display industry — and our clients loved it," smiles Will.
"The Studio Roller was our first great product — a bracket that holds a roll of kraft paper on the wall to share messages.
"We posted a photo of it on our Instagram and got orders straight away from all over the world. It was pretty exciting!
"After, we kept exploring and developing, and now we've created the most exciting range of boutique display products for businesses around the globe.
"Signage and display products seem a bit dull at first, but we get super excited about the details of it! We love bringing an element of craft to it, and making it something people can be proud of and enjoy."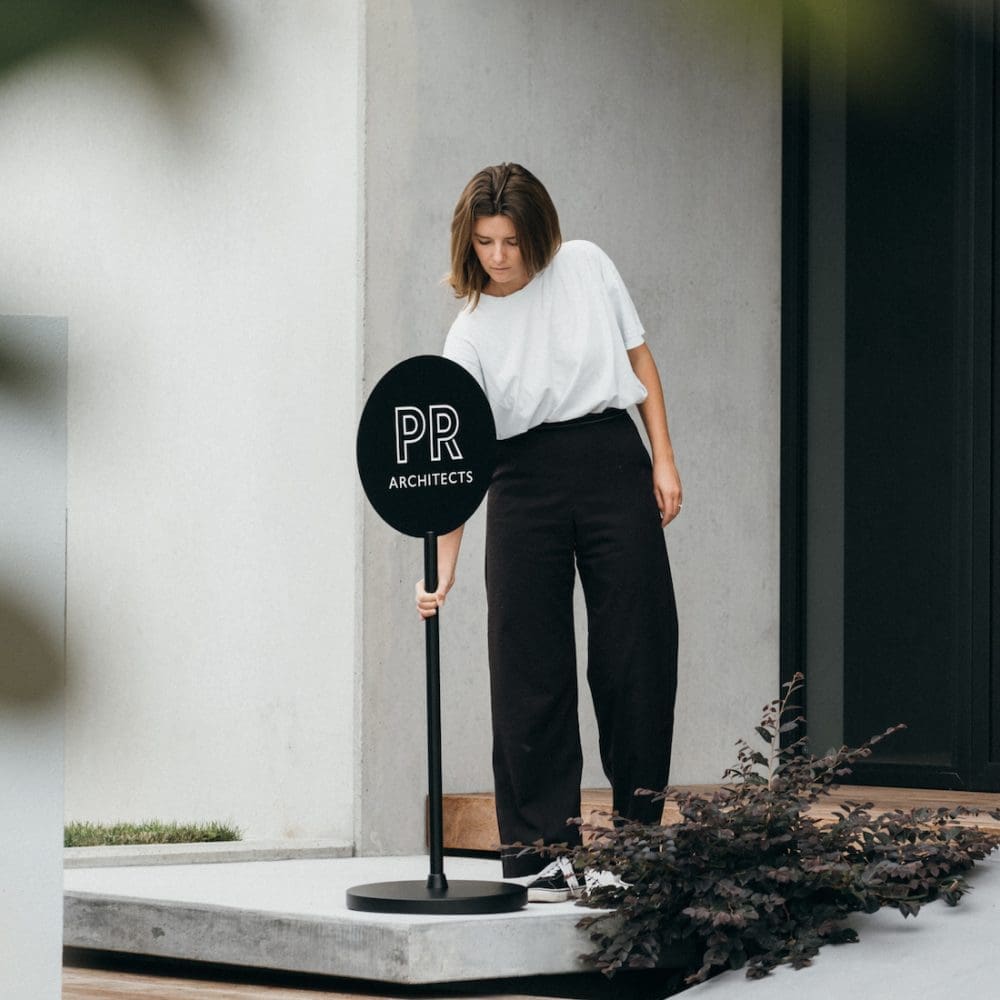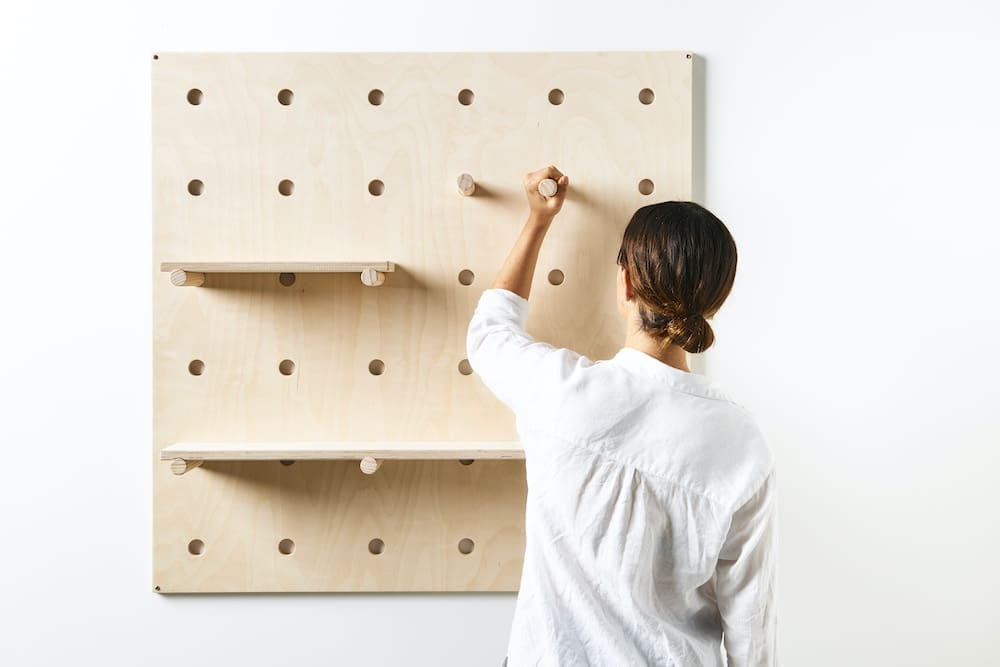 Shop these best-sellers from George & Willy
In creating minimalist signage and stylish options for boutiques, cafes and businesses alike, George & Willy aim to make every space beautiful and unique.
"It's such a shame when you see an epic space which has been so carefully designed but then important elements have been overlooked.
"The objects which accessorise a space are so important — we aim to help businesses get it right! People put so much love and effort into their businesses and we want to make it easy for them to be proud of their space, as we are of ours!
"Things like an A-frame sign out the front, a coffee menu, or their store sign with their logo… people running businesses are busy, so we like to think we can help make their space the best it can be," says Will proudly.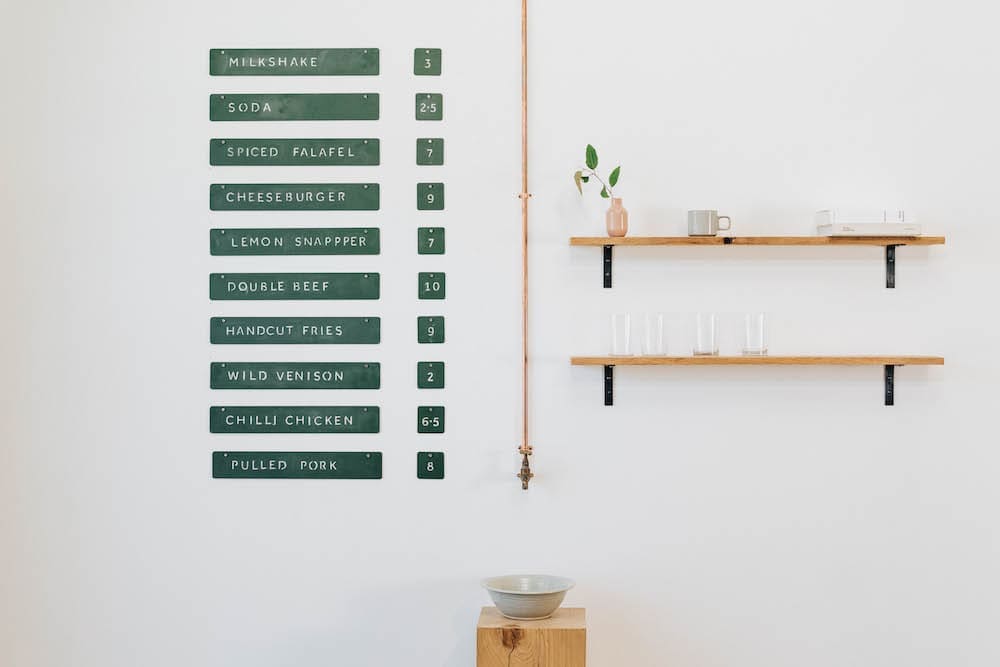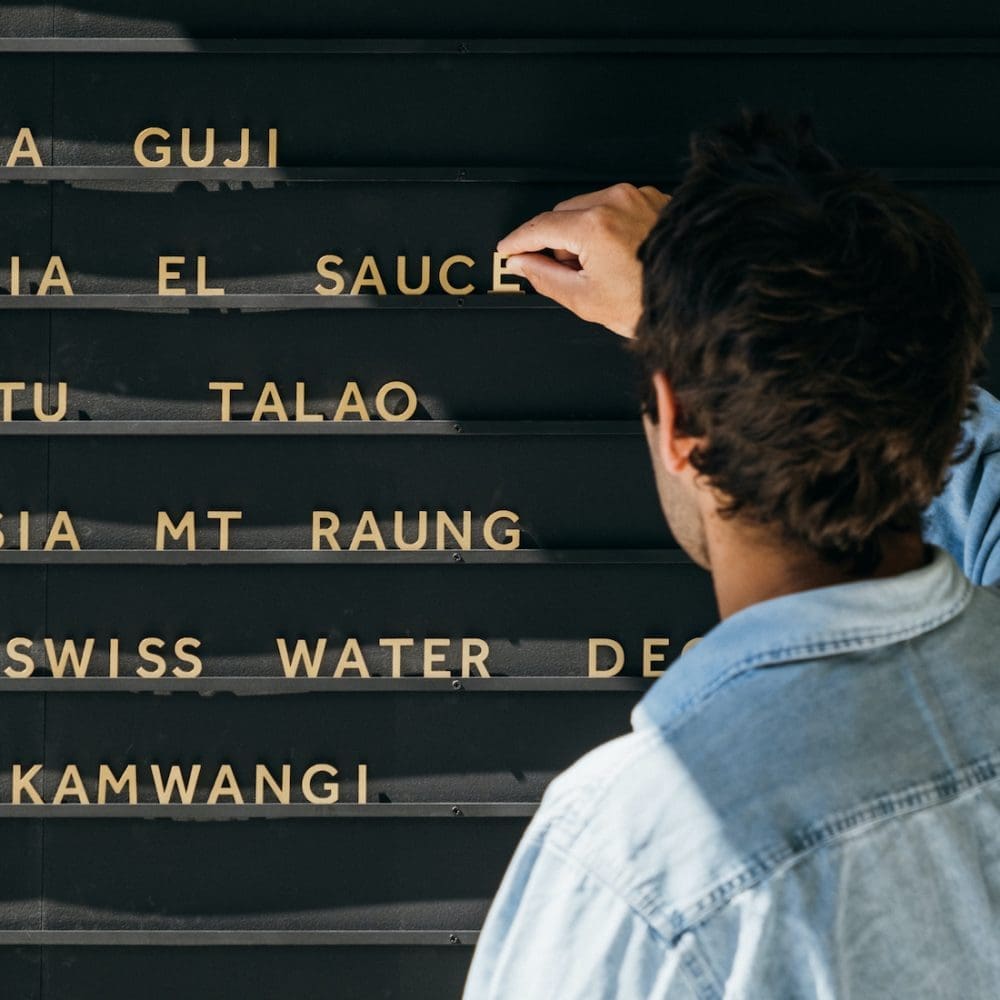 Unlike the traditional stores of bricks and mortar, George & Willy have taken to the online space to help send their business international.
"Since our products are such a specific category, we really had to think global to be able to grow. We're super lucky to be in an age where the internet and amazing courier services allow us to do it.
"We used to stock our products in stores, but now we sell everything through our online store so we can be part of the entire customer experience," explains Will.
"Being stuck in lockdown has made us go creativity-crazy! We have always had about 10 main products, but since being stuck inside, we sat down and designed 35 new products which are all currently in production and won't be too far away.
"They're all creative ways to display menus, logos or messages for businesses and the home so keep an eye out for those, they're going to be great!"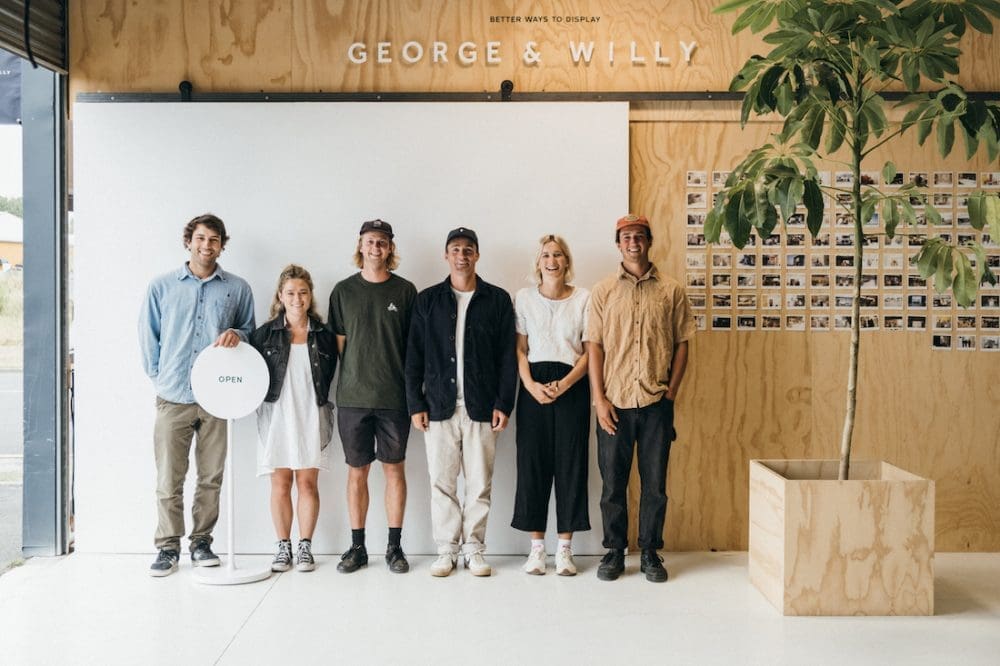 Working hard, but keeping it fun is another mantra the team live by — just ask them about Hawaiian shirt Friday's and their resident work pup!
"We had some advice early on to celebrate the smalls wins. In business, you never actually arrive at your destination, you can always go even further.
"It's so important to stop and get stoked on the small things! One of the best and most satisfying parts of our business is seeing things turn from idea into reality.
"We absolutely love is sitting down as a team, designing a product, creating it, photographing it and putting it out into the world. Seeing it start selling and watching customers buying our products is super satisfying and validates all the hard work the whole team puts in. Including Frida, head of morale."
Big thanks to Will for sharing the journey of George & Willy with us. To find out more about this dynamic business, or shop the range, visit their website and be sure to check them out on Instagram.
More maker stories
Shop these best-sellers from George & Willy