Every artist has a story. It's what makes their work so special and unique. And today's artist has quite the story to tell. Teneille Grace from The Tartan Space shares her inspirational journey about getting a second chance at life, and her passion and drive behind creating ethical, Australian made textiles and napery.
It's a heartwarming story that reminds us just how precious life is.
Related article: Discover Sarah Leslie's intricately layered Australian botanical art: Abstract art with a digital influence
Related article: Art with those European summer vibes: Discovering BG Studio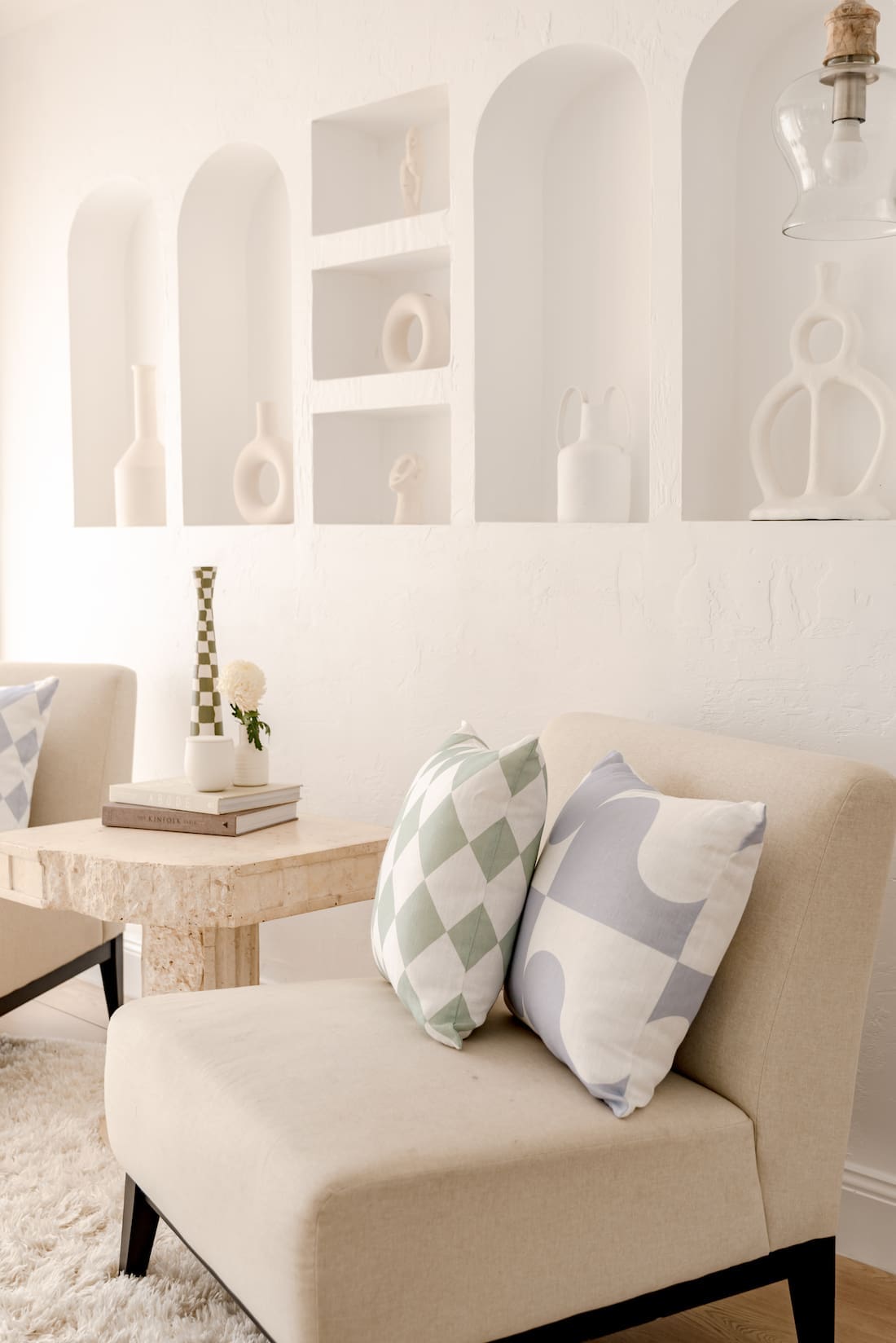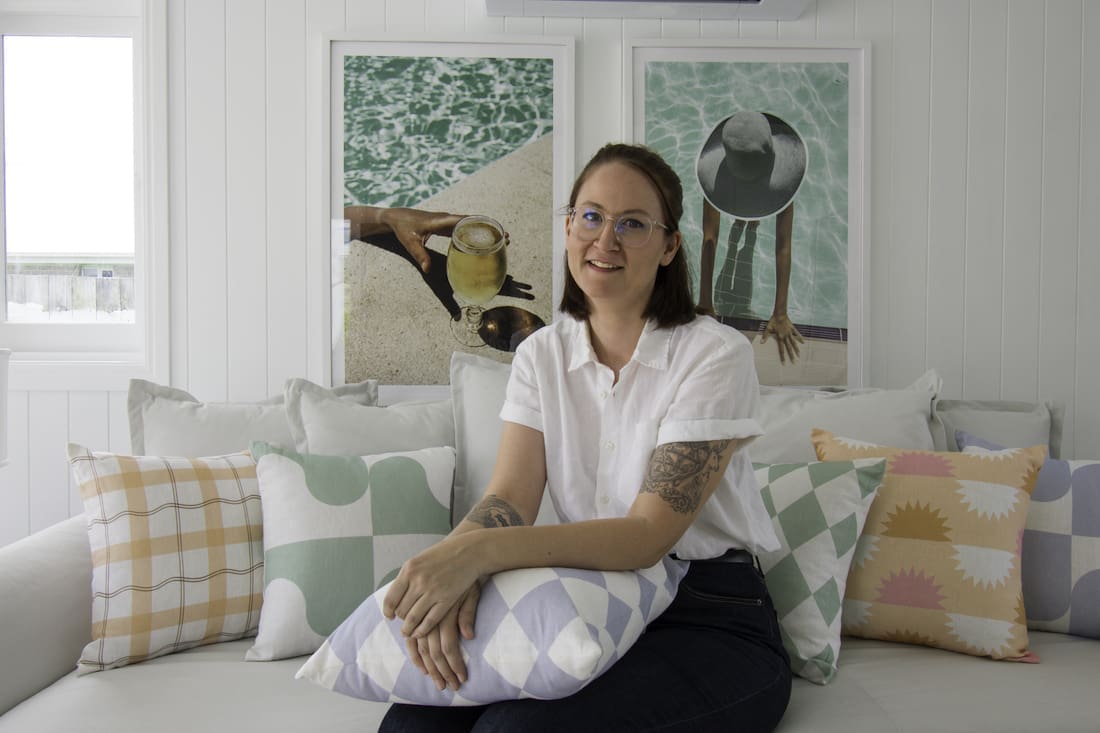 The Tartan Space was born from Teneille's love of all things art and fashion.
"I'm Teneille Grace, owner / artist / designer behind The Tartan Space. I live in sunny Brisbane with my wife Karlie, and our sassy mini foxy-cross, Juno.
"The Tartan Space is a mix of art and textiles. I've always loved fashion, art and interiors. My brand is a wonderful mesh of all those things!
"I create all the artworks and textile designs and I also design and tuft my own rugs. I'm basically the Jill of all trades in my business," Teneille laughs.
"It's become my life and obsession."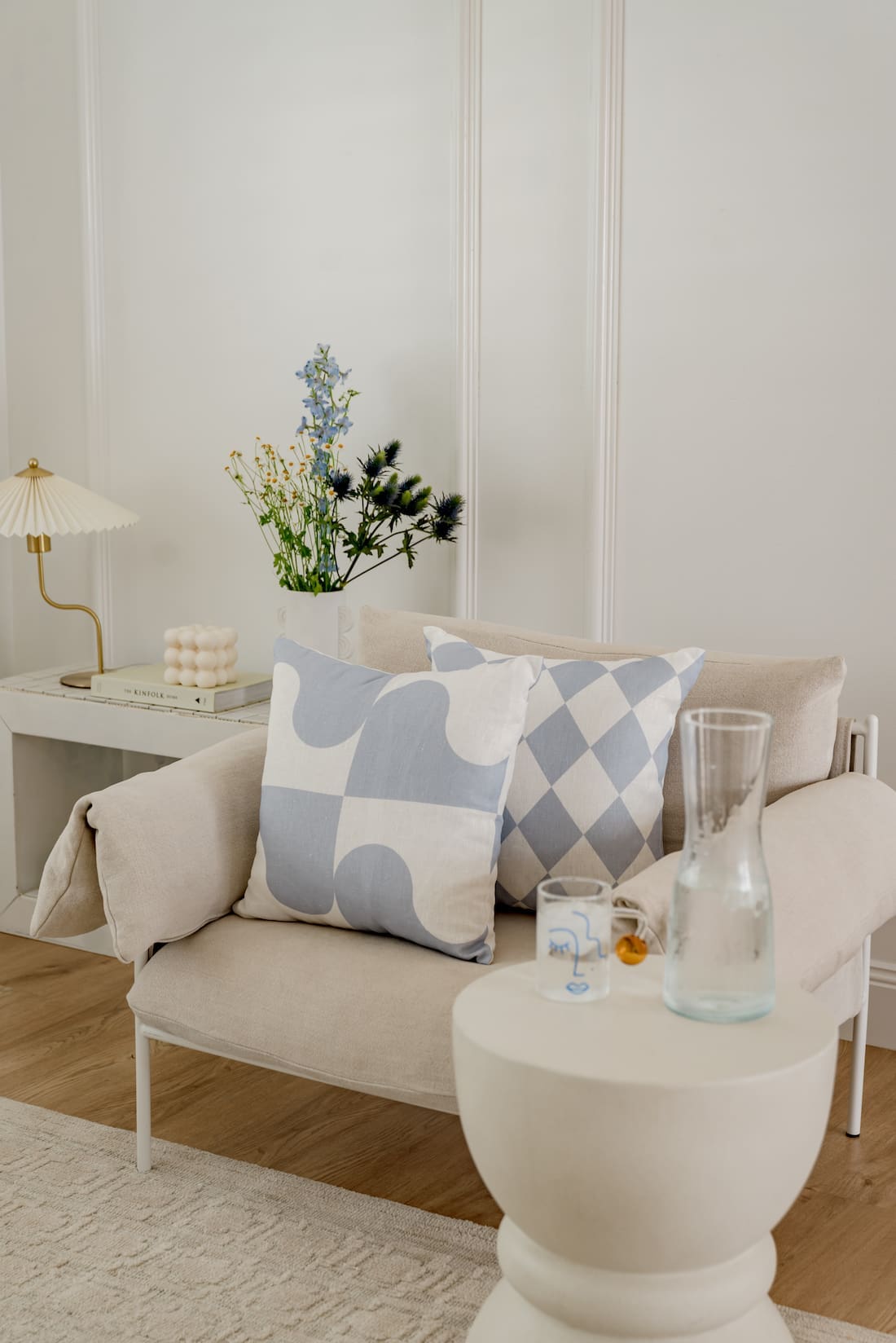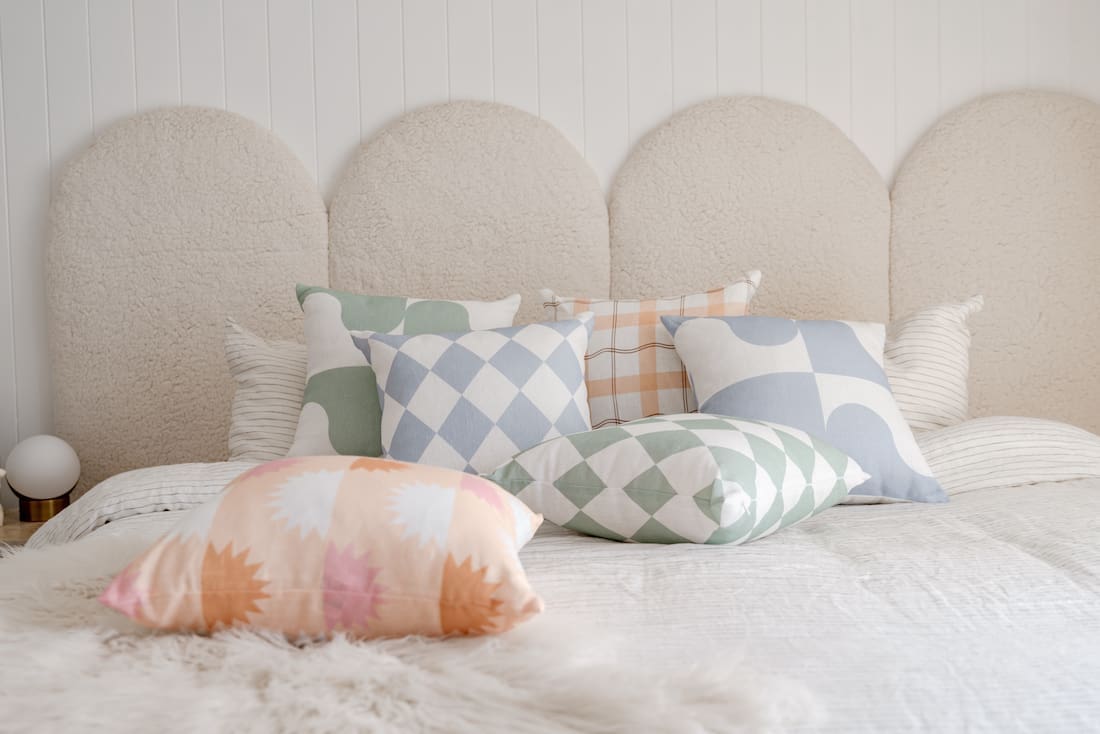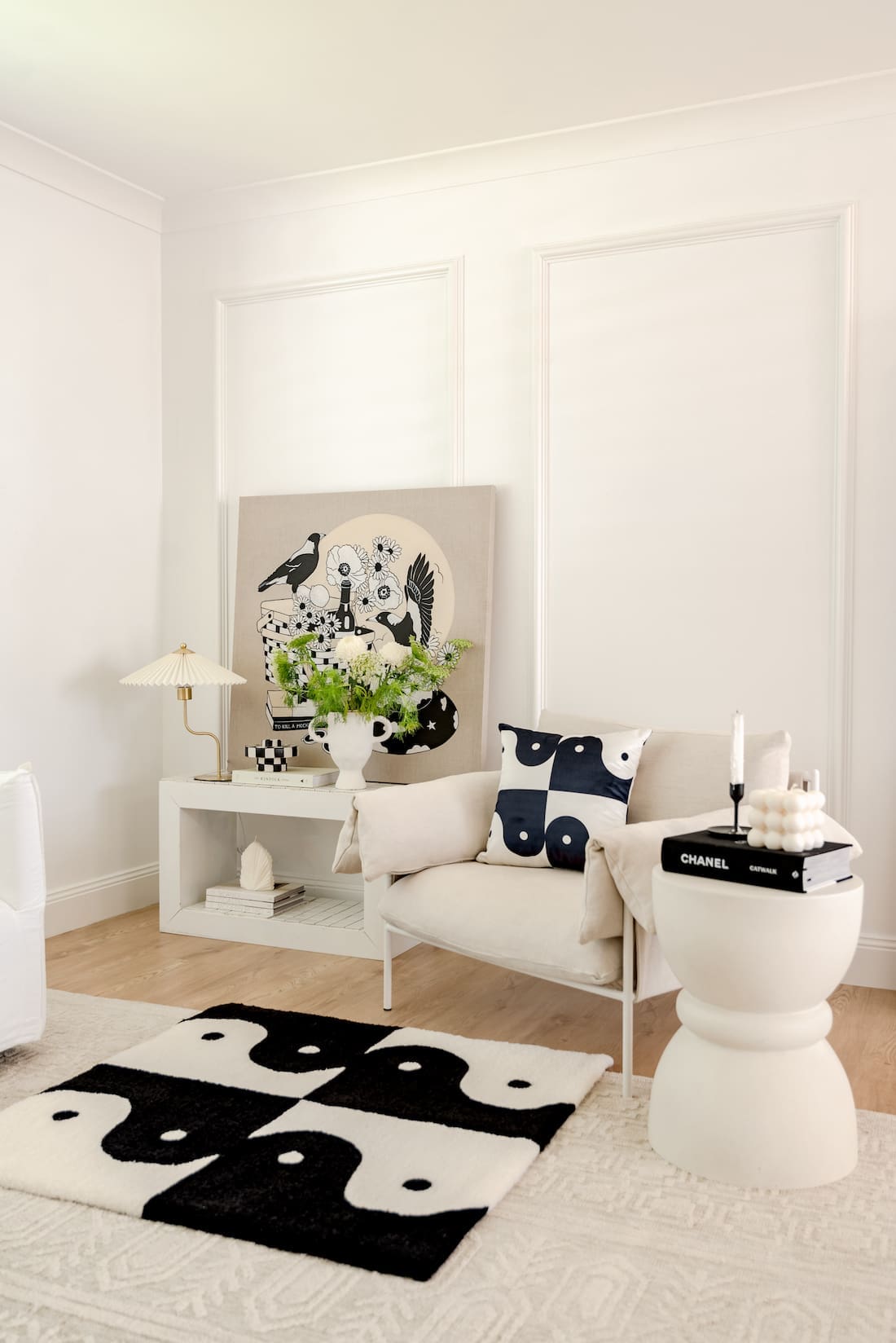 Fear of the unknown stopped Teneille from pursuing her passion for many years. Until a health scare turned her world upside down.
"Art has always been an interest of mine. From a young age, you would find me drawing and creating quietly in a corner. After high school, I went on to study fashion at TAFE. A couple of years later, I studied graphic design and fine arts at university," explains Teneille.
"I always knew I was extremely creative, but I wasn't sure how I'd make a living from it. I guess I had a fear inside me that believed in the silly stereotype of being a 'struggling artist'.
"Once I graduated, I went on to do odd freelance and contract illustration jobs, but found consistency in retail work. The years passed and I lost my way with my art.
"In 2019, at the age of just 31, my life was completely upended… I was diagnosed with breast cancer. And on the day I left for my honeymoon, too!
"For the next 6 months I underwent surgeries, chemo and daily radiation treatments. In early 2020, I'd just finished up treatment and was cancer free. It was incredible!
"Except then, thanks to Covid, I lost my job. I think my diagnosis and then Covid was a swift wake up call and a giant slap across the face to make the most of my life and not just exist.
"Nobody is ready for anything in life, really. But you have to take that leap of faith into the unknown. I've been given a second chance at life and I don't take it for granted."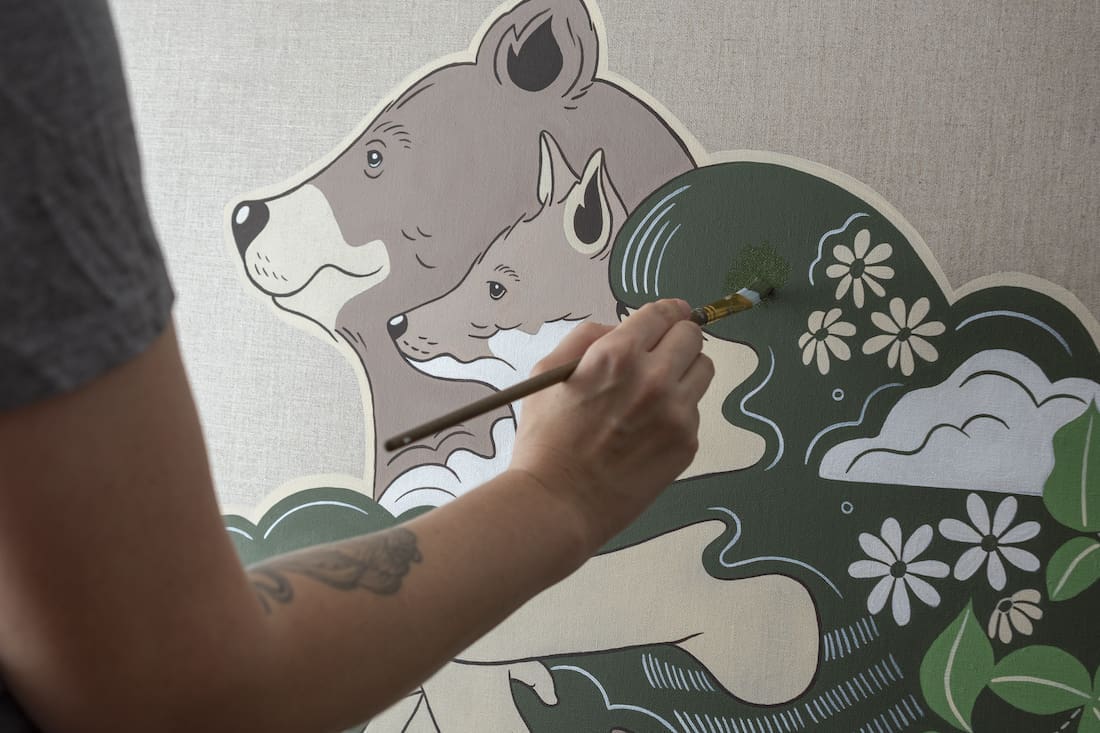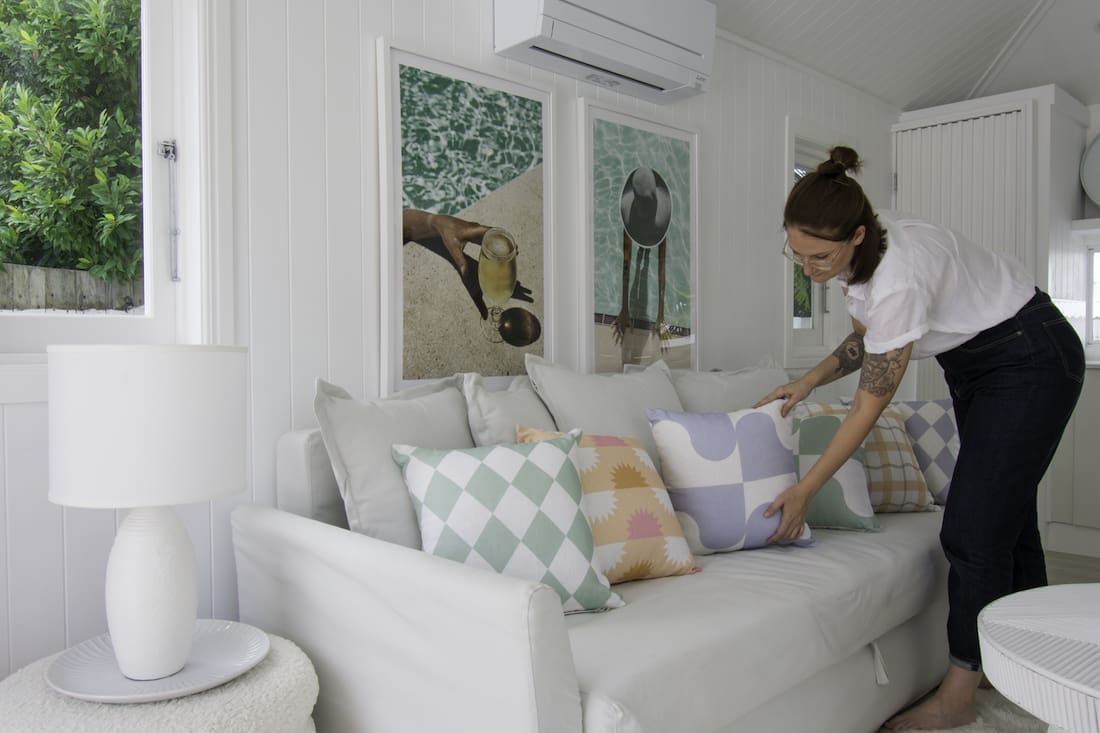 Teneille took that second chance and turned it into The Tartan Space.
"The Tartan Space is my full-time gig. I feel so fortunate to be able to do what I love. That's not to say it's been easy! It's very hard running your own business, especially in the beginning. And I've been riddled with self doubt.
"However I'm learning every day and realising there's no such thing as overnight success. It takes time, perseverance and sacrifice.
"It's extremely humbling to know that people enjoy my art and designs enough to have them in their own homes. The day I sold my first original will stay with me forever. I cried with joy when it happened!"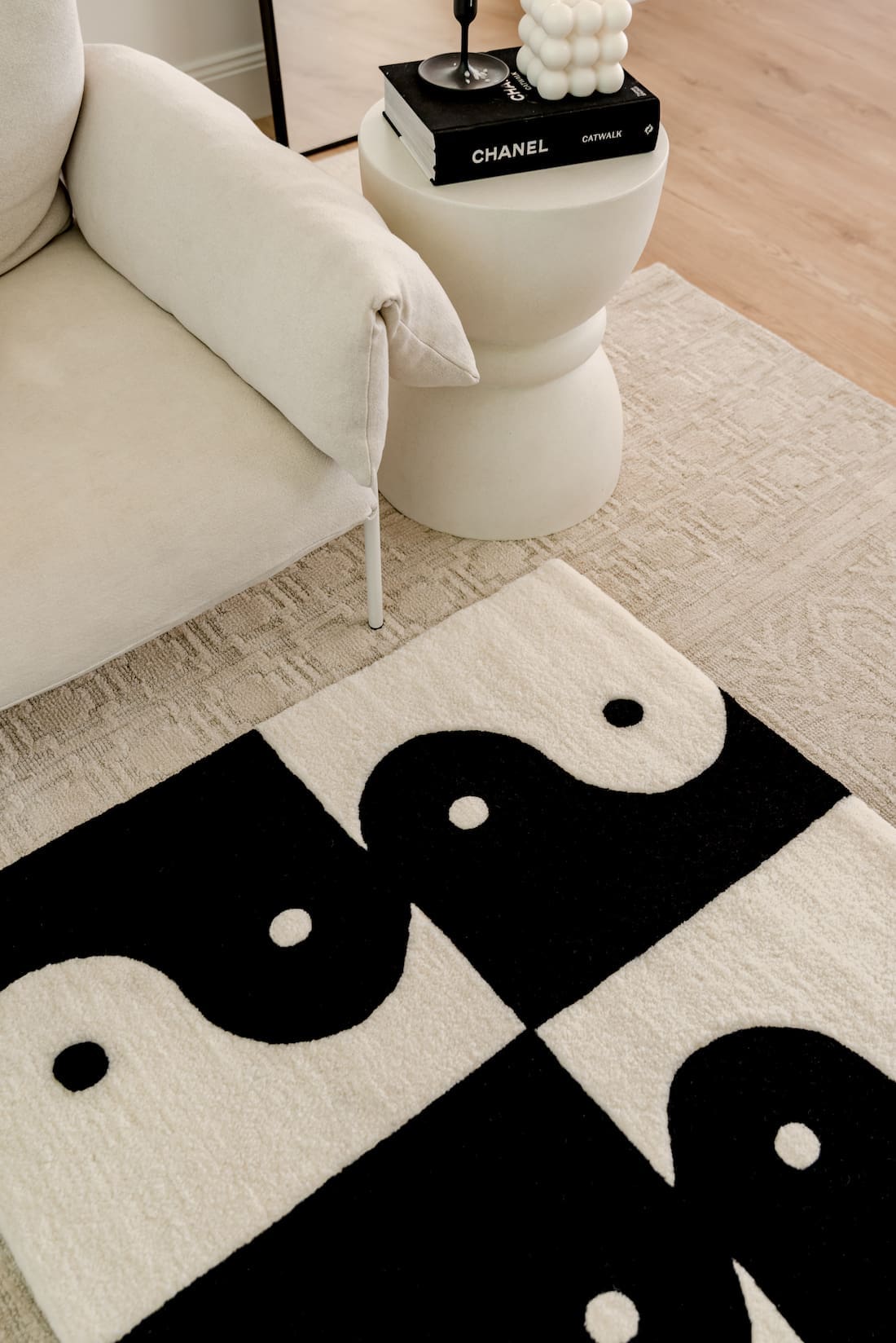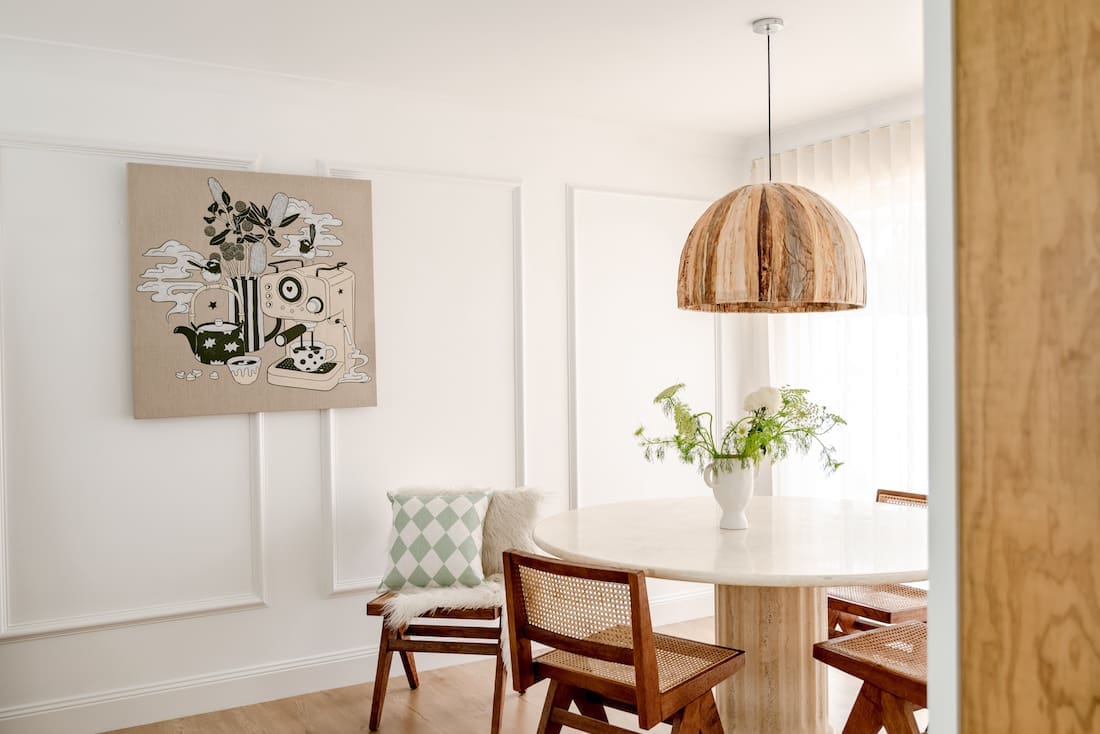 Wanting to produce ethical pieces, made in Australia is a driving force behind Teneille's brand.
"The textile and fashion industry is notorious for mistreating their workers. It seems we've all become a little desensitised to what happens behind the scenes. We often don't think about the people behind that $5 tshirt.
"As a brand, I didn't want to play a part in this — the world doesn't need any more fast fashion brands," says Teneille.
"My fabric printer and cushion maker in Melbourne are proudly Ethical Clothing Australia accredited. I sew up all my napery pieces myself at home in Brisbane.
"I designed the Yin and Yang wool rug and make it by hand using my handy little tufting gun! I'd love to expand this line in the future. However, as you can imagine it's very labour intensive. If you go through the motions of making your own rug, you understand why they are so expensive. There's so much beautiful work in them.
"Manufacturing locally also allows us to produce in smaller quantities and means we are able to keep jobs and skills in Australia. I find we are losing the art of repairing things, or making things ourselves. Hardly anything is manufactured in Australia anymore. I hope this changes in time."
We loved Teneille's heartwarming, inspiring story behind the creation of The Tartan Space. With big plans including collaborating with like-minded ethical brands, we can't wait to see what her future holds. To keep an eye on what she's up to, follow her on Instagram or to browse her collection, check out The Tartan Space website.