Supported by Denman Prospect
In case you missed the memo, split-level homes are back in vogue in a big way — and there are plenty of reasons why you should jump on the bandwagon!
While most mid-century homes embraced sloping blocks and split-level design, for quite some time people have favoured level blocks. While flat blocks are often cheaper to build on, there is so much than can be gained by considering a sloping block and a split-level design.
One person who knows plenty about the advantages of split level design is Shannon Battisson, lead Architect and co-founder of The Mill: Architecture + Design. She recently sought out a sloping block for her new home and found the perfect block with mountain views at Denman Prospect.
"Sloping blocks are fantastic because they force you to take a custom approach — creating a unique design that responds to the block and speaks to the street. And good custom design means houses don't have to be as big as they are now," says Shannon.
Here are the top reasons why you should consider a sloping block for your next build.
Related article: 9 ways to design indoor outdoor living into your home
Related article: Solar passive design: What it is and how it can save you money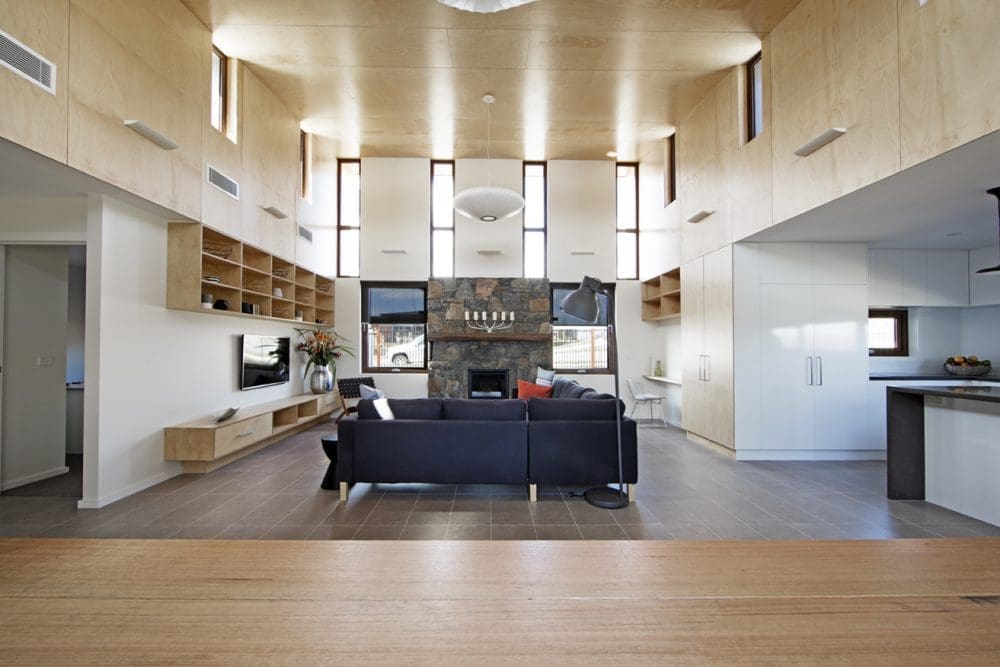 Impression of larger internal spaces
Shannon says one of the top reasons to build on a sloping block is that you can build smaller without compromising on space.
"Internal spaces on split levels feed off each other with light and connection," she explains.
"For example, a dining space on one level and a sunken living room just a few steps down can make the two spaces both feel larger — the open void visually enlarges both."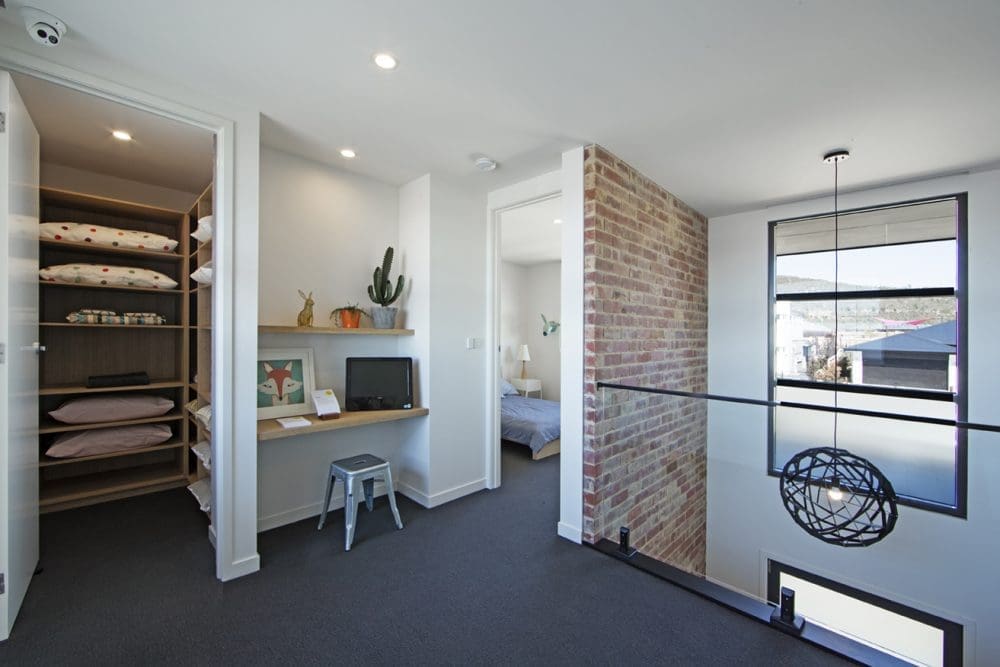 More compact design
As well as making internal spaces appear larger, Shannon says split-level design can allow you to make use of space that might have otherwise been wasted.
"Consider the large open plan living areas that are common in modern homes. There is often space at one end that would be too small if enclosed with walls and a door but is wasted as part of an already large living area. In a split level design, this space might be defined by small number of steps, some low joinery or a feature handrail, and suddenly you have a home office, kids' study or play area that is a part of the heart of the home but separate at the same time," she says.
"The design for my new home takes advantage of the steep slope to allow a small sitting room to borrow drama from a void overhead that in turn connects it with the upper level family room. Both spaces gain from the connection."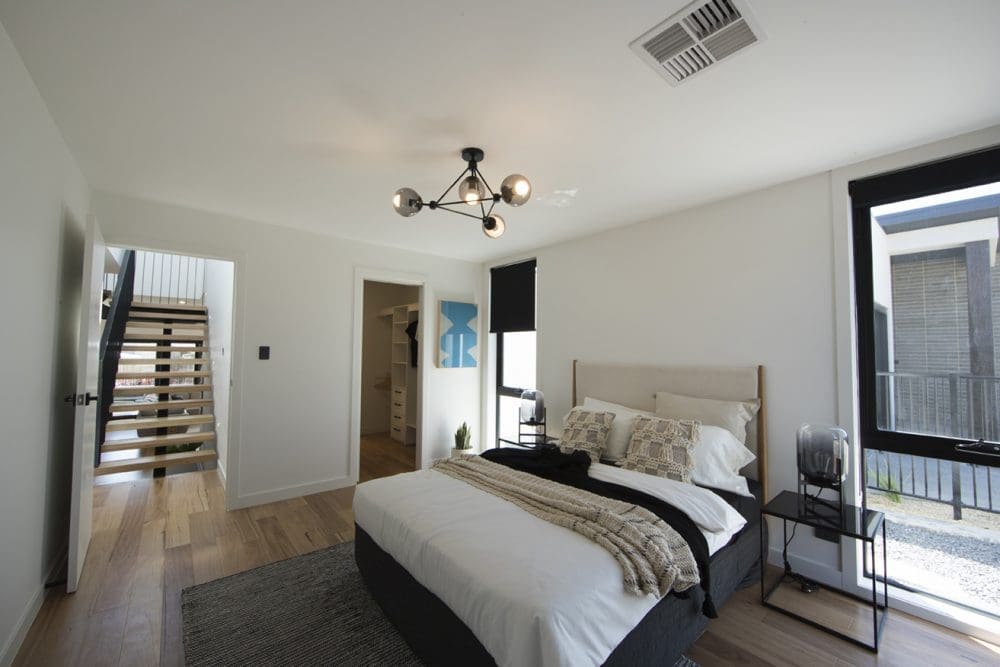 Solar gain
An area of design that Shannon is particularly passionate about is solar passive design — the ability to take advantage of the elements freely available in our climate to maintain a comfortable temperature range in the home. It reduces or eliminates the need for auxiliary heating or cooling, which accounts for about 40% of energy use in the average Australian home.
"Provided the block slopes in the right direction — down to the north — there's much greater opportunity for solar gain as you can double your northern frontage without doubling your southern frontage," she explains.
"Building on a north-facing sloping block means you can build a home that's more enjoyable to live in and also cheaper to run. Many of the blocks in Denman Prospect Stage 2 slope to the north, which is why we looked for a block in this area."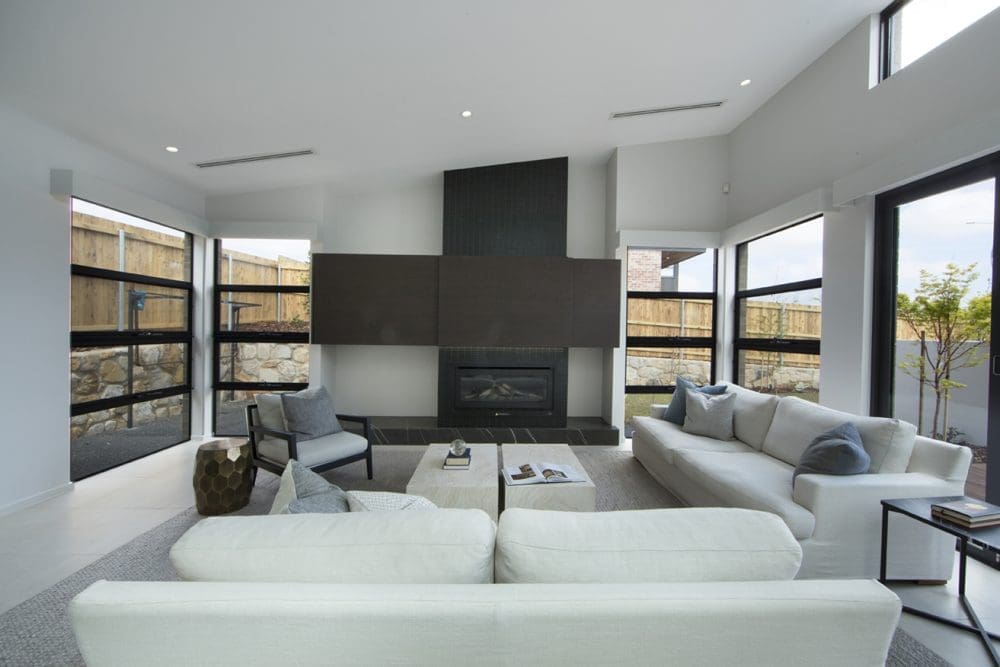 Light-filled living spaces
Following on from this point is the ability to design your home in a way that living spaces are all north facing and filled with natural light.
"Living spaces are lively spaces so I like to design them to get the most sun and most views," says Shannon.
"We chose a block in Denman that has spectacular 180 degree views, from mountains, across the valley, to the arboretum. We located our living areas on the upper floor of the home, which is accessed from the higher part of our site. These spaces will be enjoyed the most during daylight hours, when the view is at its best. The bedroom areas are then located on the lower level with their back dug into the hill, opening out into the privacy of the garden, keeping them quiet, cosy and shaded in summer."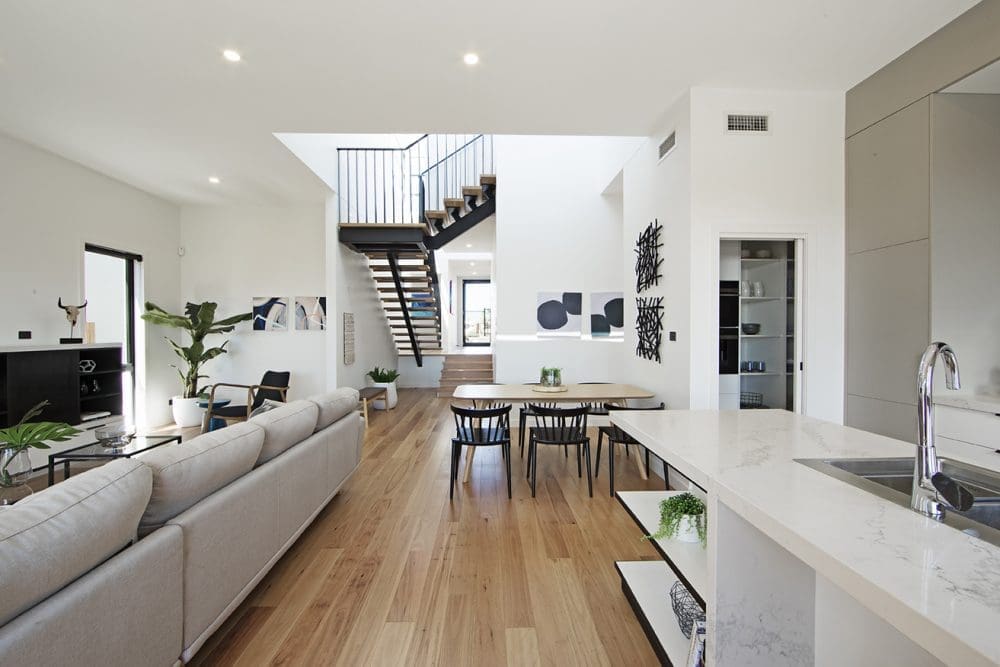 Internal design statements
One of our favourite aspects of split-level design is the way you can take advantage of internal features from different angles and vantage points. For example, you can appreciate a statement fireplace in a living room from a dining room just a few steps up, from a mezzanine level that could allow for an office or bedroom, and even from your entry that may have views through your living room to outside.
"Keeping the same ceiling level in split level design so you step down to different spaces creates an incredible sense of drama as the lower level will have these high ceilings and be a beautiful light filled spaces. This particular design feature is only possible with split-level design," says Shannon.
You can find out more about the north-facing sloping blocks with mountain views available in Denman Prospect here.
Are you considering building on a sloping block or is your home on a sloping block? We'd love to know how you made the most of the opportunity. Comment below to tell us what design features you incorporated!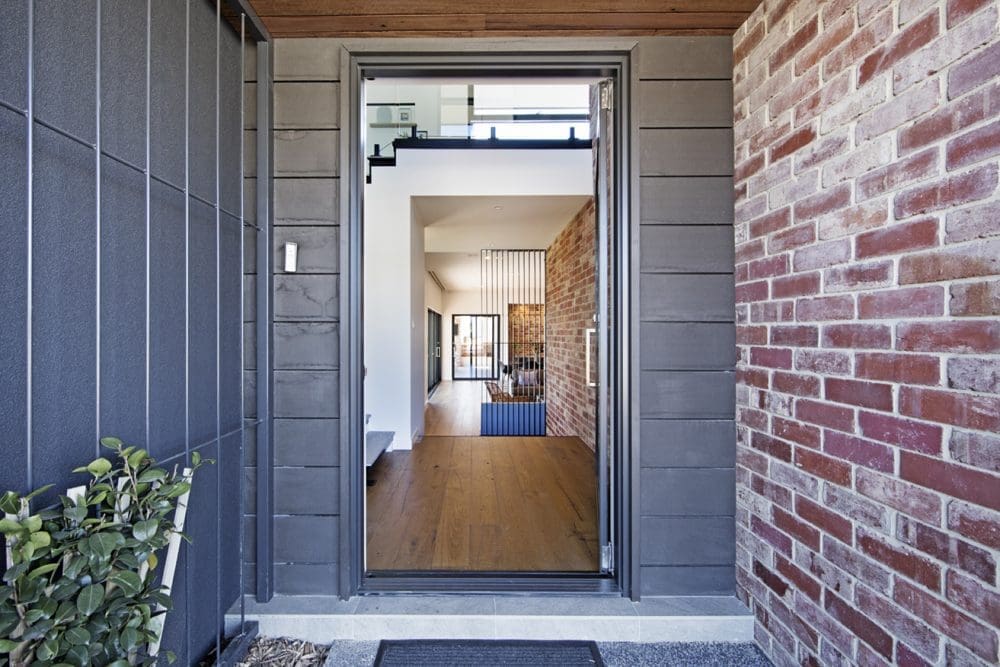 This article was first published in May 2019 and continues to be updated with the latest information and images.