It's about time for another home tour and because you had to wait a while, we made sure today's tour was an extra special one!
Of course, it is cheating a little when you feature an Interior Stylist's home but we're sure you won't complain 😉
Without further wait, let us take you inside the chic boho coastal home of Caitlin (the talent behind drool-worthy Instagram account @beachroadinteriors) who lives walking distance from the beach in Newcastle.
Related article: Luxury coastal home: Kyal and Kara's Long Jetty home tour
Related article: 'Contemporary luxe boho' holiday house by The Designory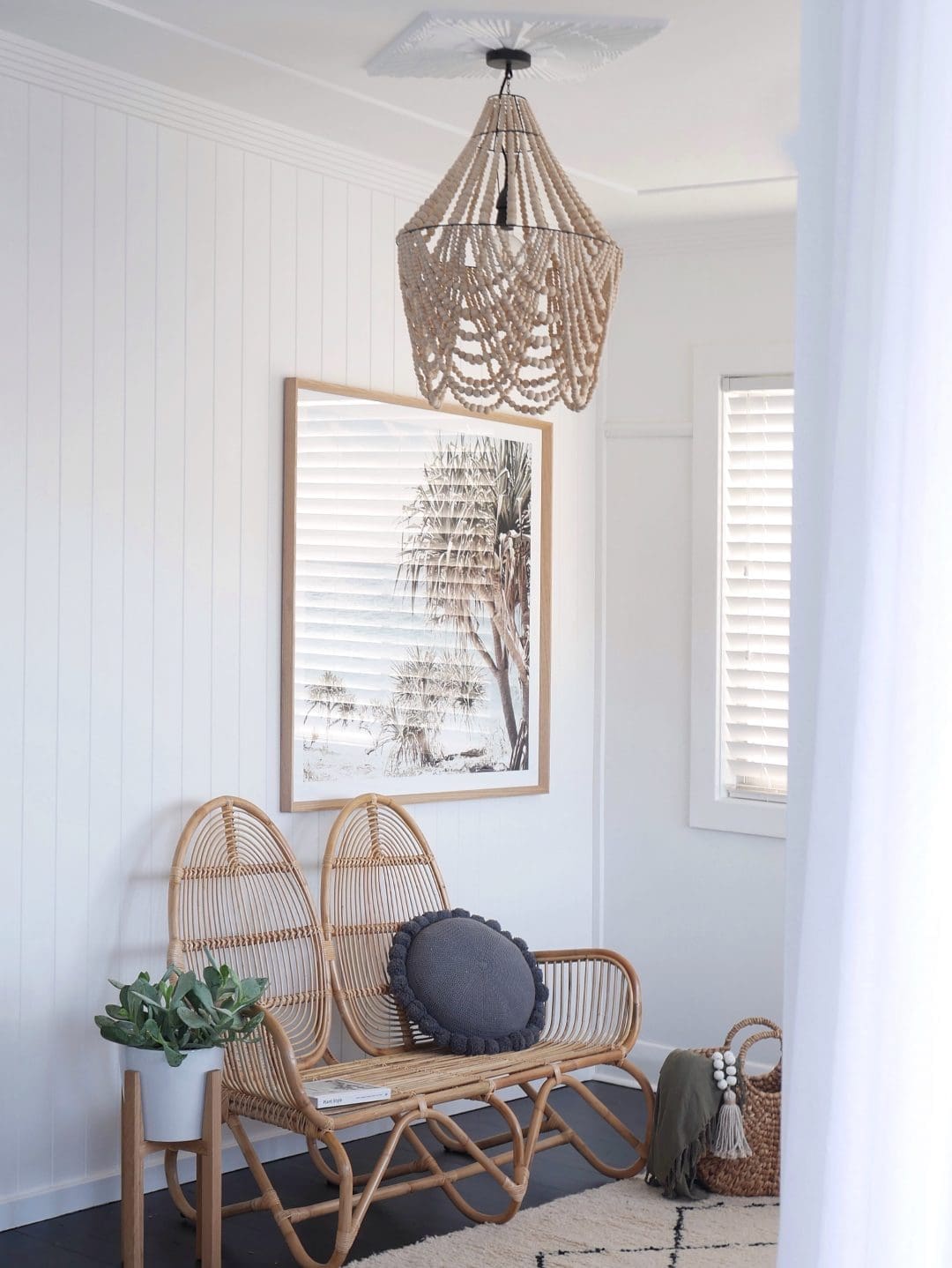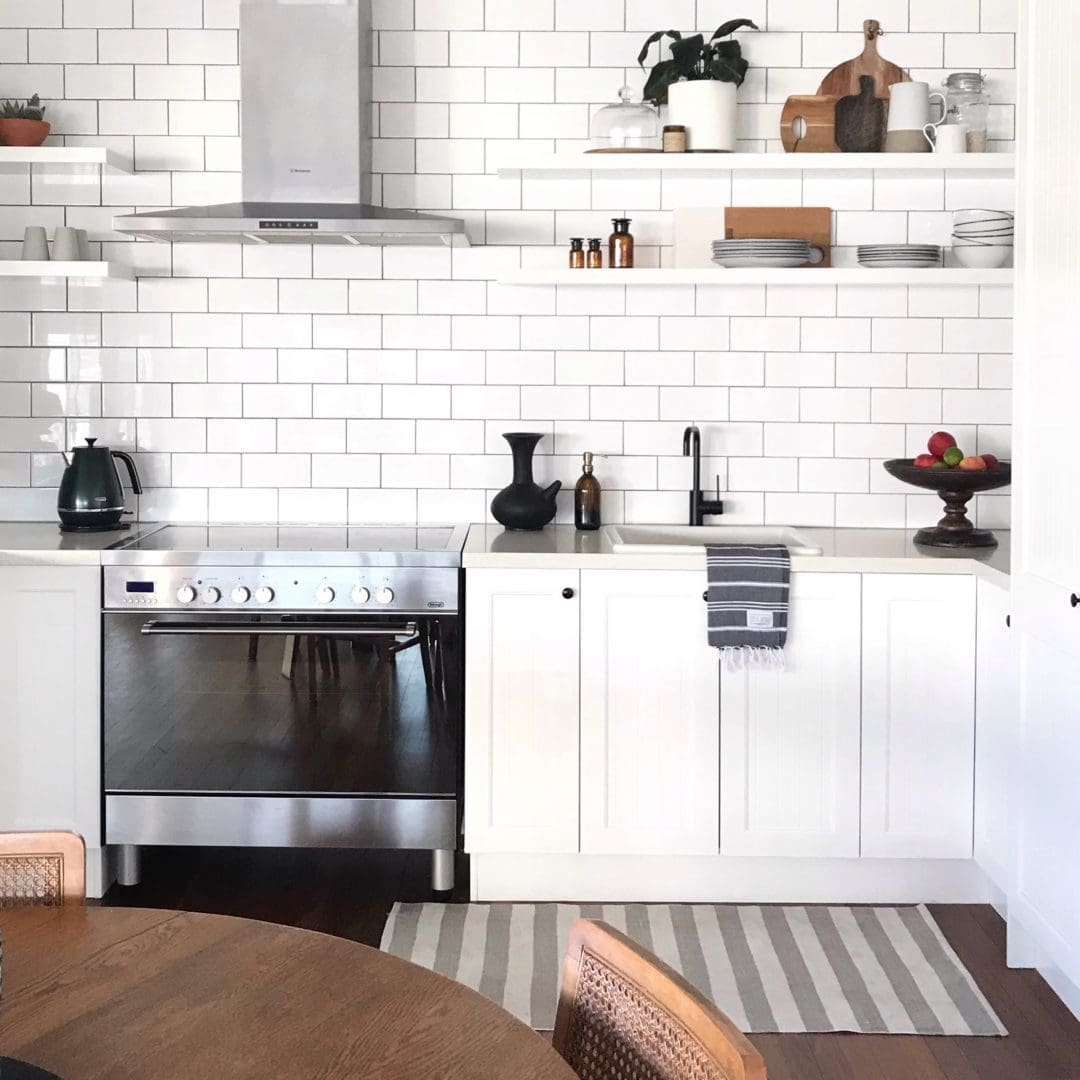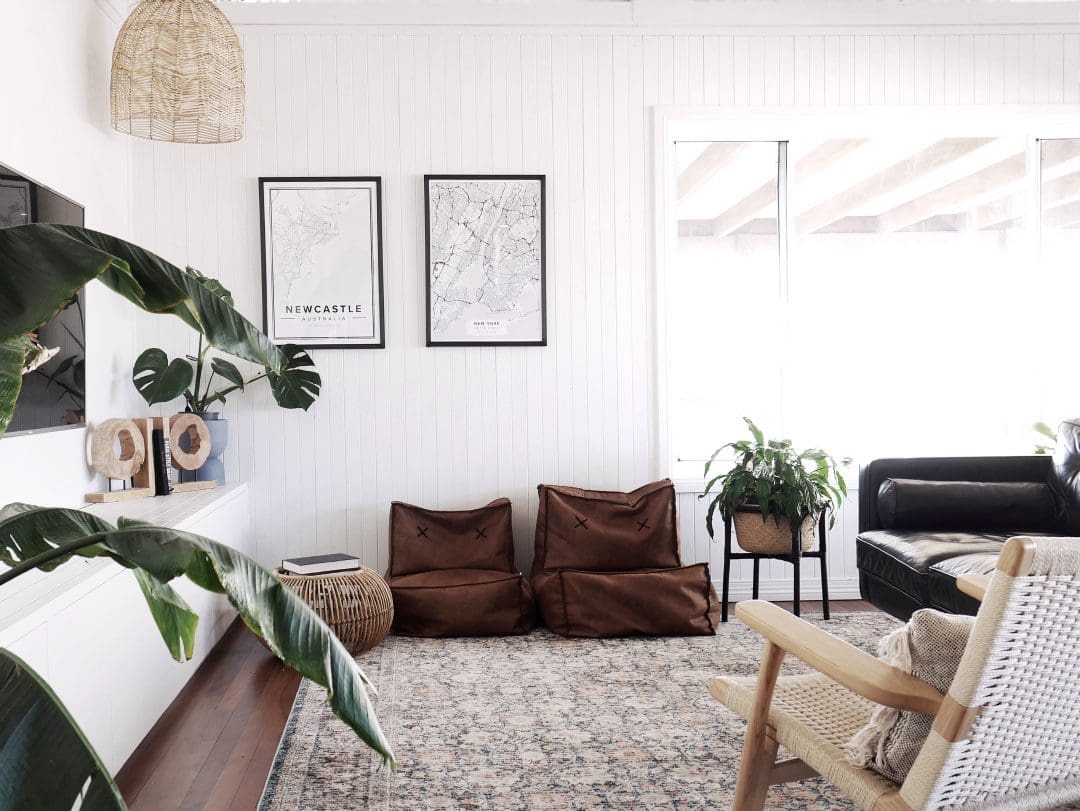 "My husband, Jon, and I live here with our three young children, Olivia, Ellis and Harriette. With all the children not yet school age it's often busy and chaotic," says Caitlin.
Although you'd never guess her house looks anything other than immaculate when looking at her beautifully curated Instagram account @thehouseonbeachroad, where she shares all her latest renovation projects, new homewares she's styled and just about every pocket of her home. We love her style which combines old and new, and is full of natural accents and more indoor plants than you can poke a stick at.
"My style varies from week to week, however, I usually stick with a coastal vibe that combines a lot of neutrals, textures and beautiful greenery."
Shop the boho coastal look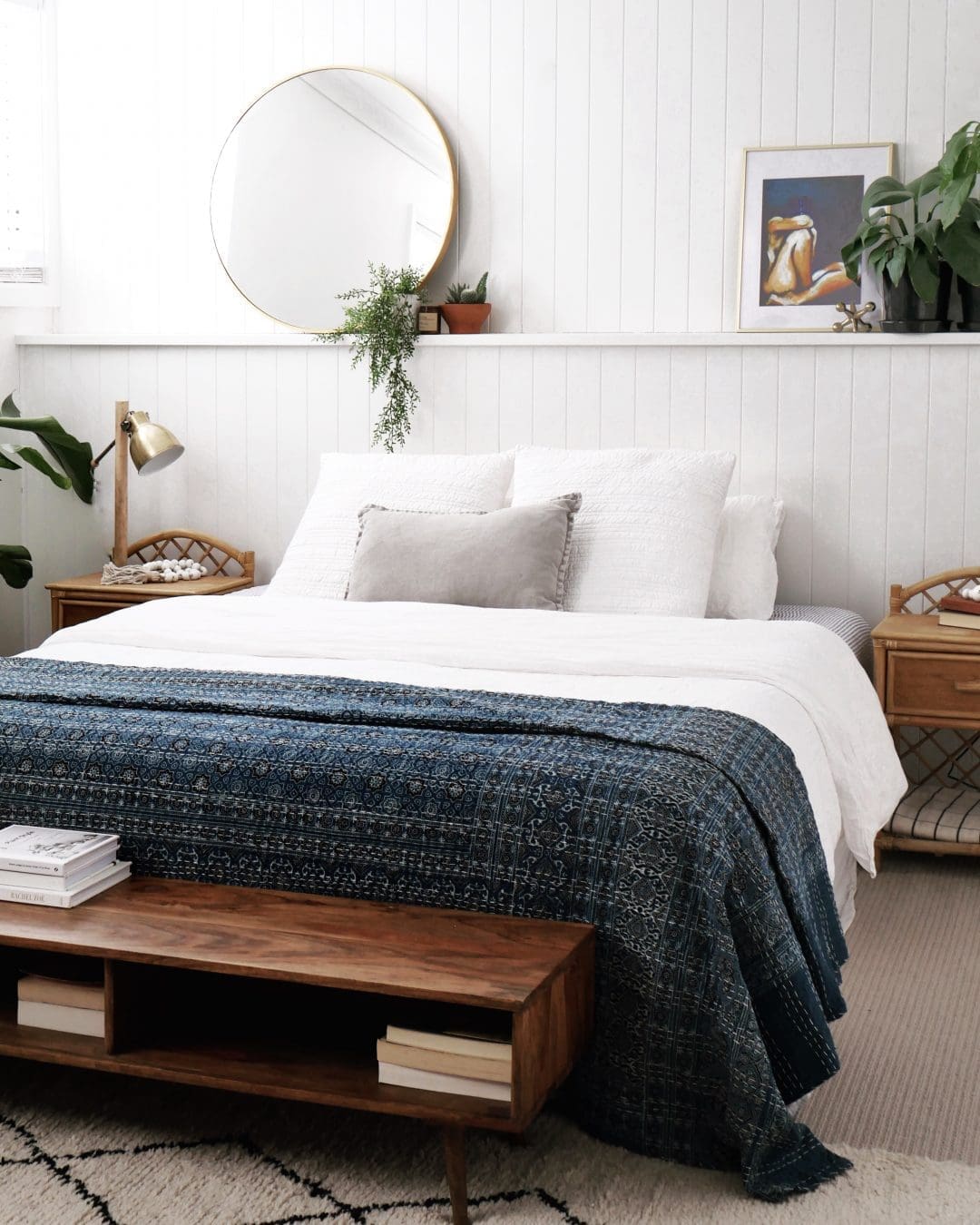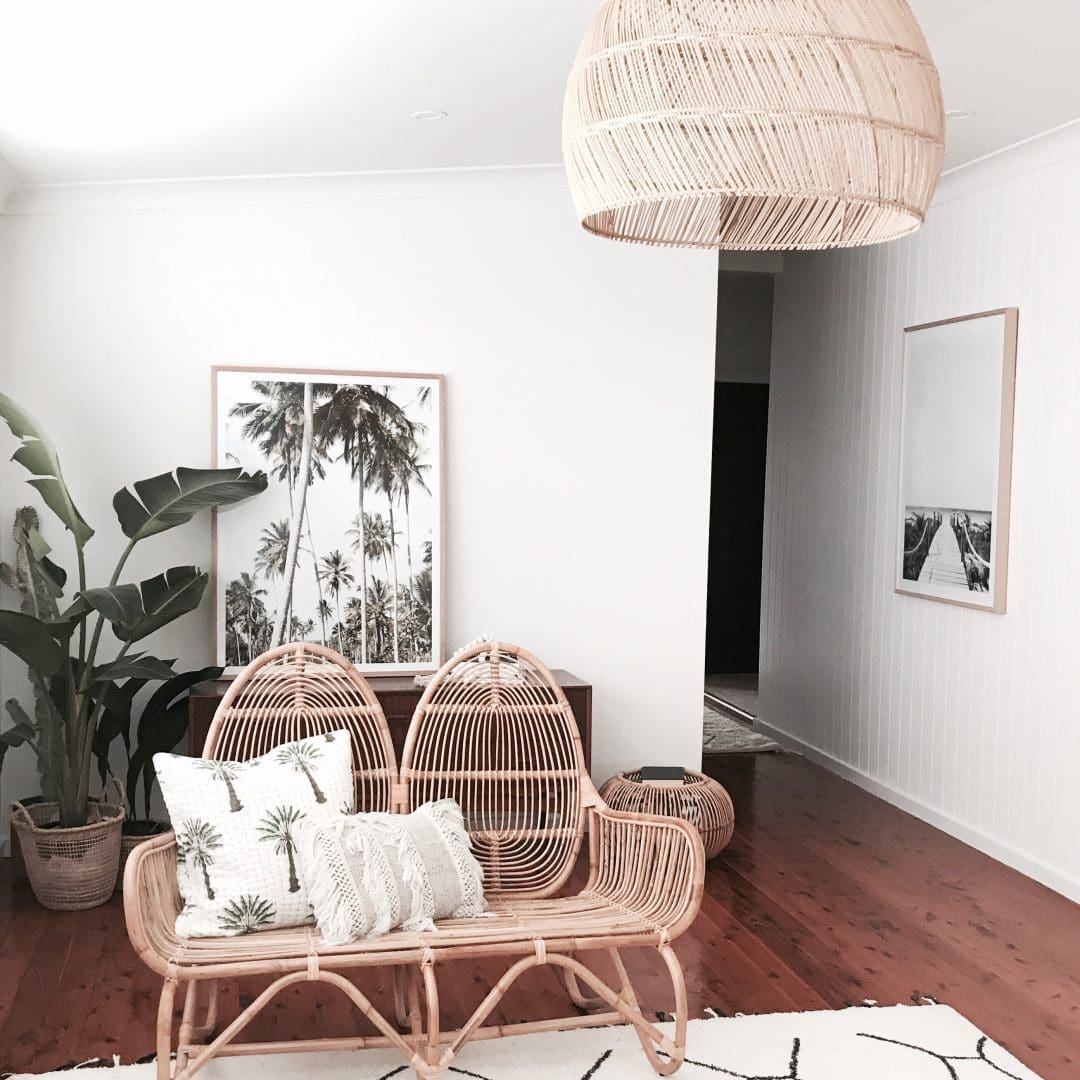 Her house didn't always look like this though… quite the opposite, actually!
"We bought the house about three years ago in a beach side suburb of Newcastle. We always dreamed of buying here so when the opportunity arose, we went for it.
"The condition of our home when we bought it was horrendous. It was advertised as 'renovate or knockdown' and the only other bidders were developers, so we knew we were taking on a big challenge," laughs Caitlin.
"Being a neglected rental for the past 20+ years, it was dirty, dusty and dated. The only things it had going for it was the location, size and the vaulted ceiling in the back room. I immediately fell in love with these gorgeous ceilings and couldn't wait to get started turning it into our dream home. Being only a couple of hundred metres from the beach gives it the feeling of a coastal holiday home.
"After moving in, our first renovation was the rear living and kitchen space. In here we painted over the stained pine vaulted ceiling and peach coloured walls, removed outdated fireplaces and added the kitchen that you can see here today. We also had the Brush Box timber floor sanded and sealed in a clear, matt finish."
Caitlin says this is by far her favourite room in their home because of those beautiful vaulted ceilings.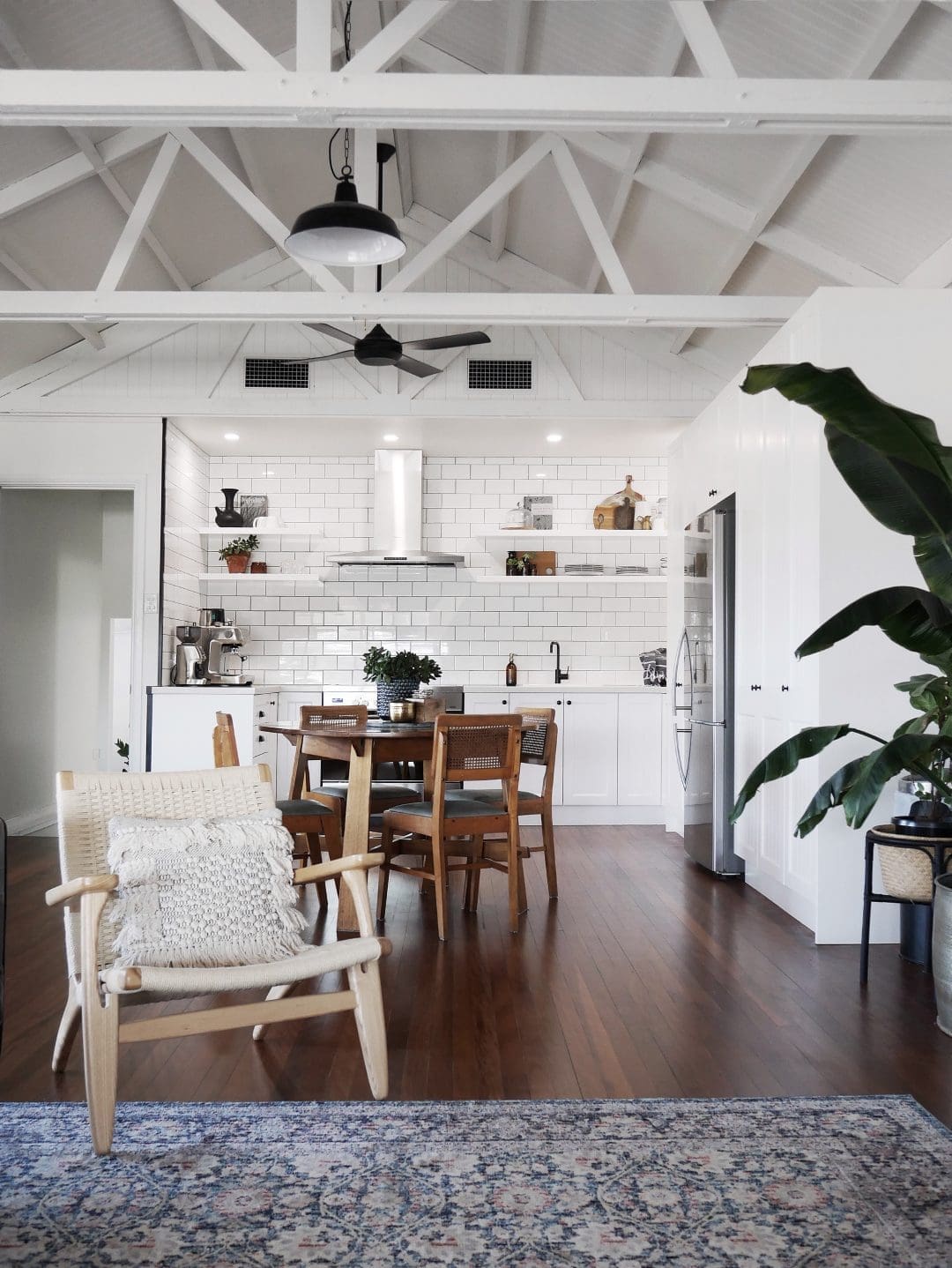 "From here we added a forth bedroom, just in time for the new baby to arrive. We also added a shelf wall to the master bedroom. We also added VJ paneling to the entire length of the hallway, replaced all of the interior doors and painting throughout in Taubmans 'Snow Drop'.
And just when you think wowsers, their renovation journey isn't finished yet!
"We are about to add a kitchen island and complete one of the three bathrooms. Then we keep renovating in stages so it allows us to have some normality for the kids amongst the chaos. We also have major plans to change the entire facade of the house. This will be a few years off yet."
Thank you Caitlin for letting us share your beautiful home on the blog! You can keep up to date with Caitlin's renovation journey by following her on Instagram at @beachroadinteriors.
Did you find some ideas to renovate or style your home from this tour? Tell us about it in the comments below!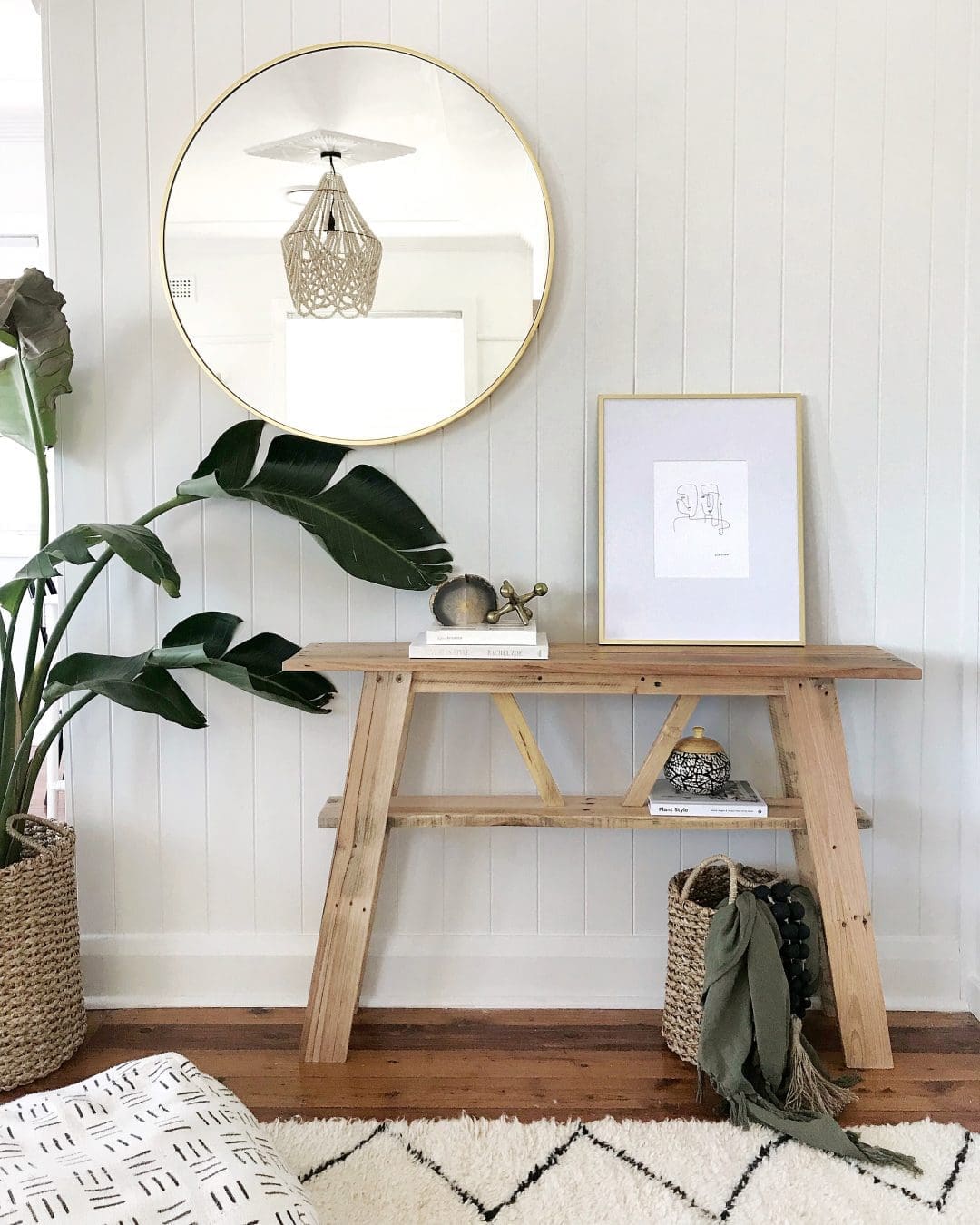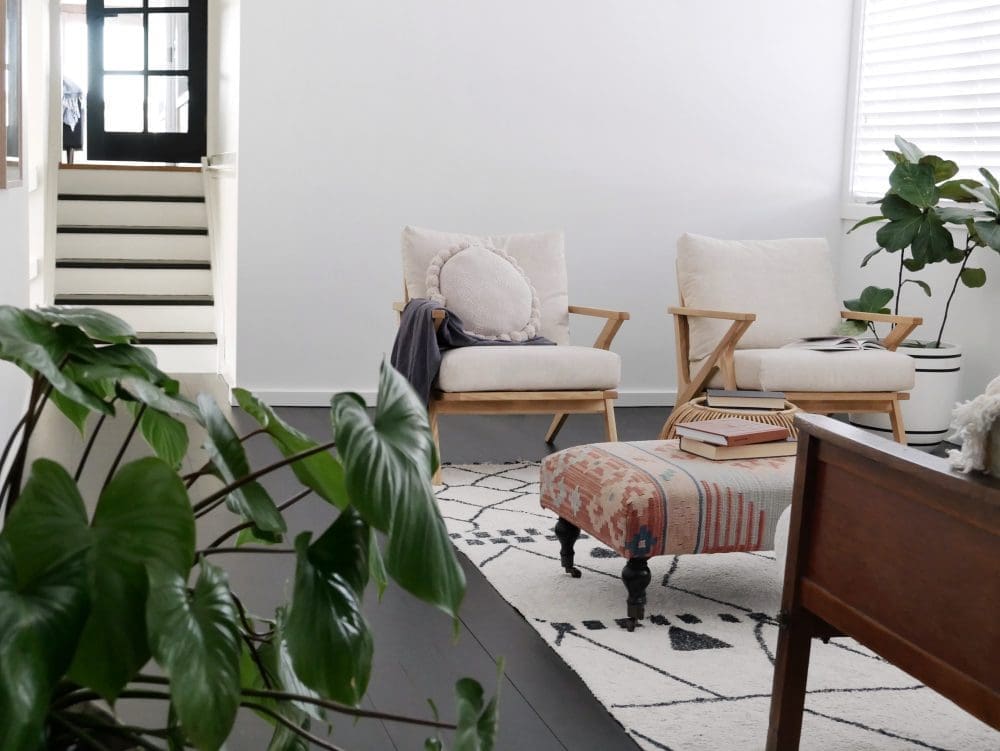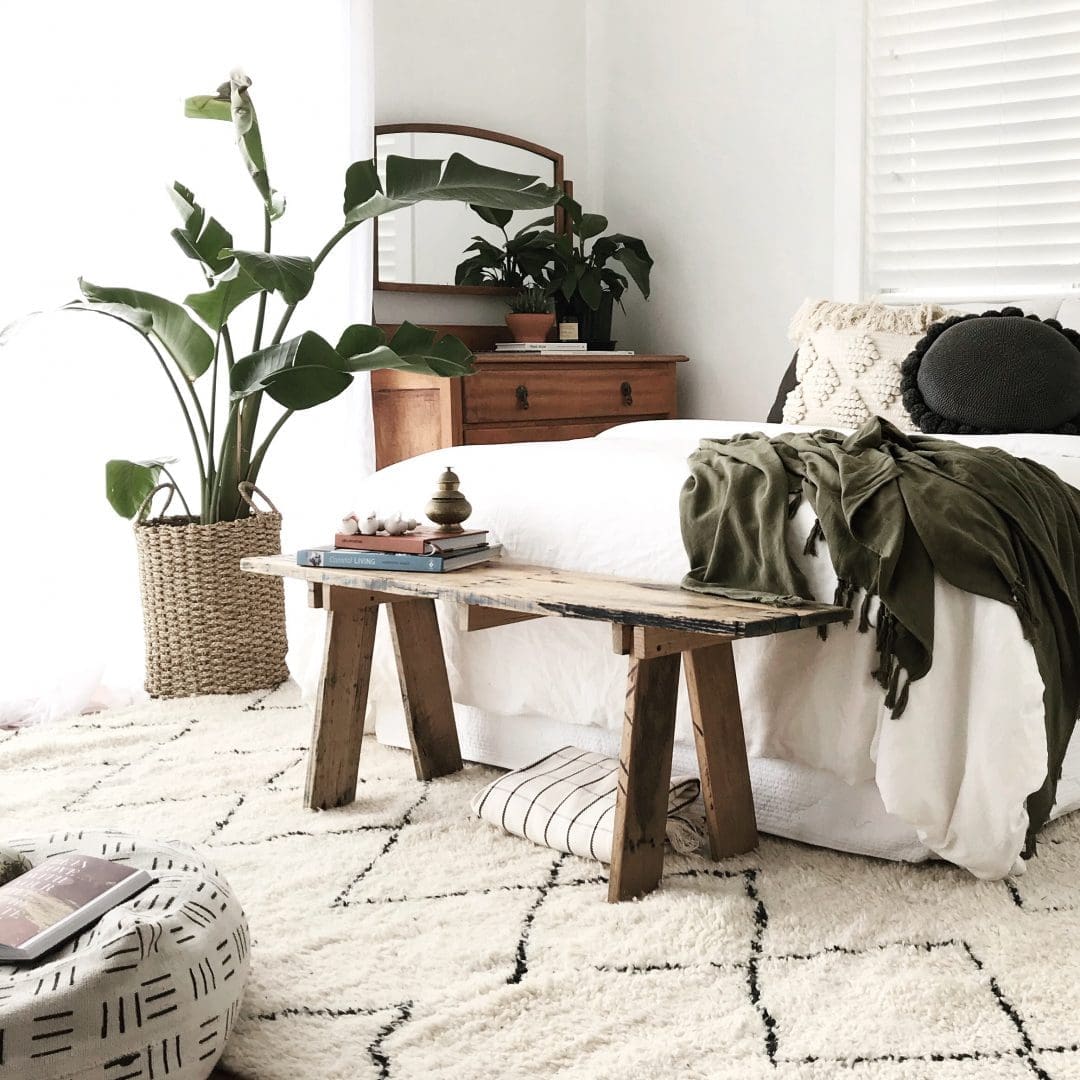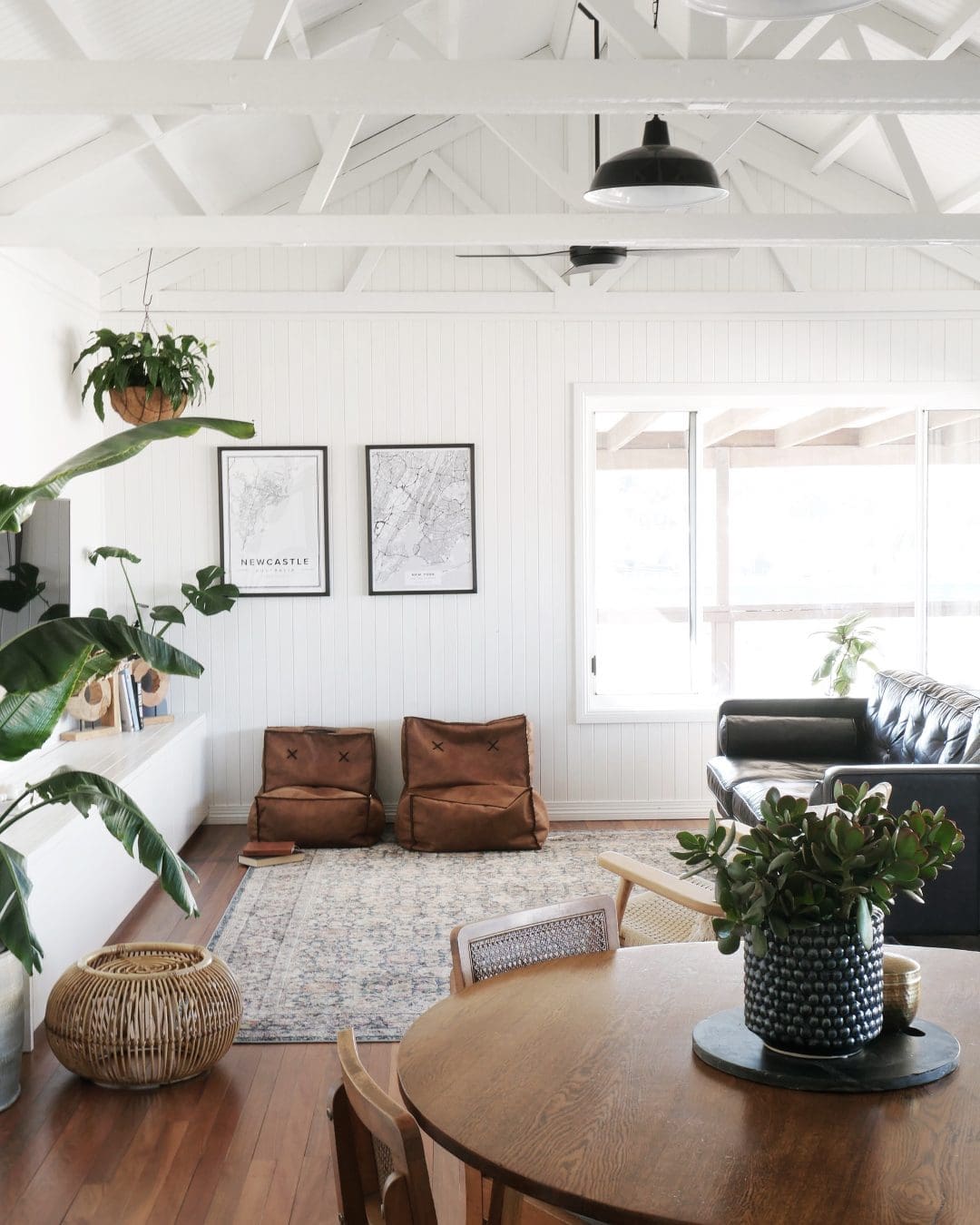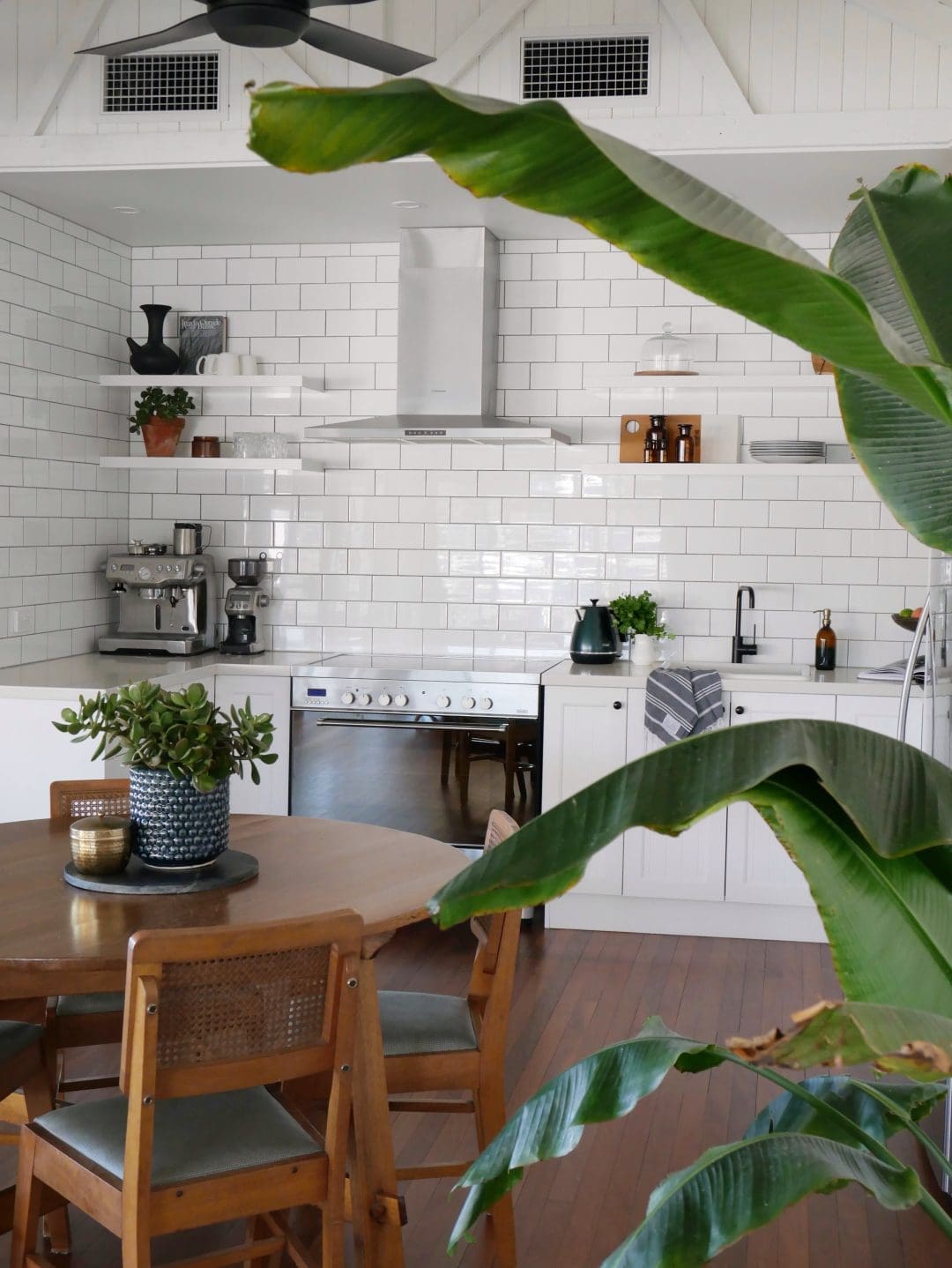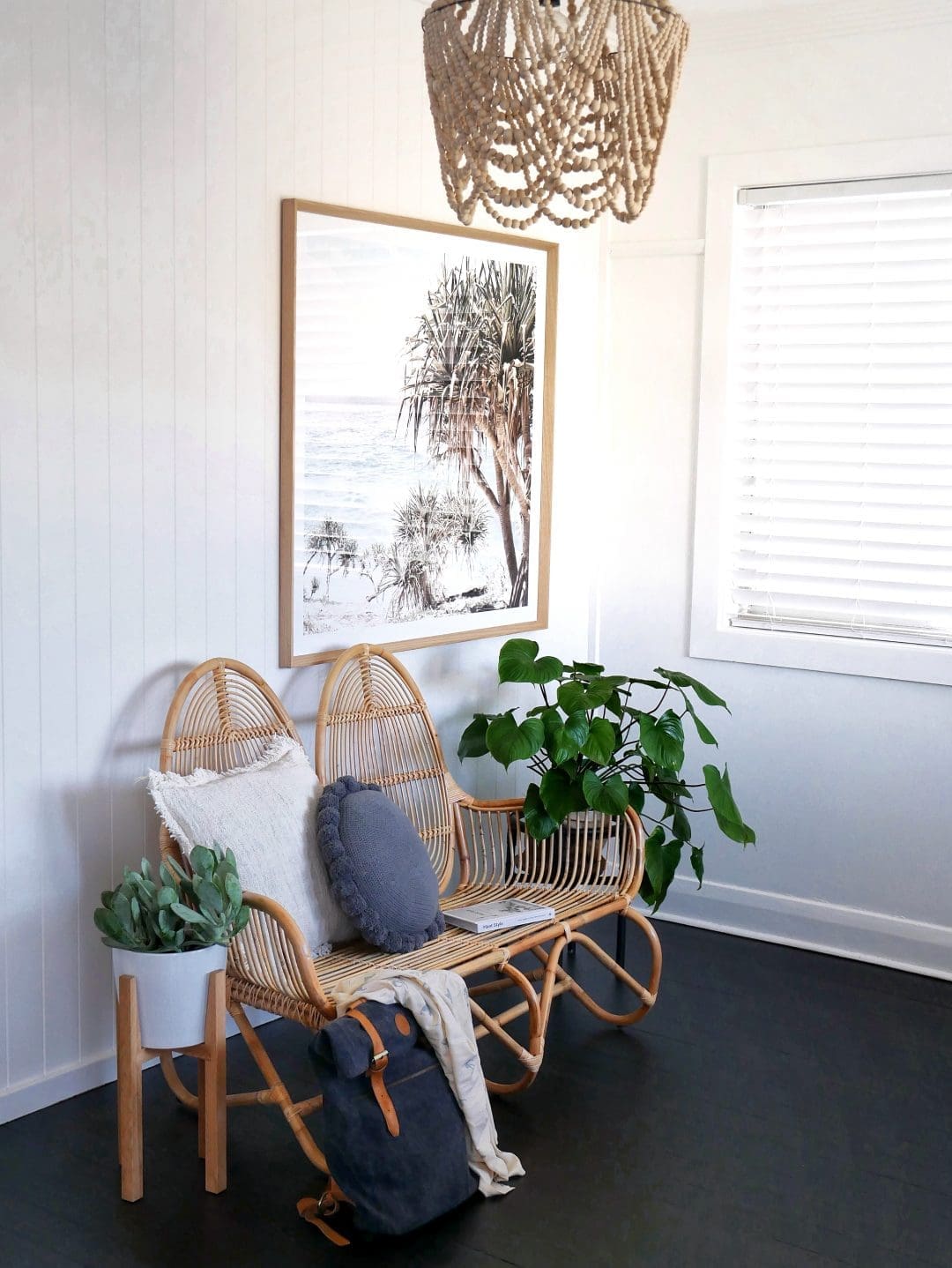 Shop the boho coastal look
Disclaimer: This post contains some affiliate links. This means that when you click on a link and purchase something from that site, we may make a small commission at no extra cost to you.