Supported by Metropolitan Electrical
If you're designing a new bathroom, a decision you'll need to make is whether or not to include a convection bathroom heater light. Convection bathroom heater lights, also known as bathroom ceiling heater lights or bathroom exhaust fan heater lights, are multifunctional fixtures commonly installed in bathrooms. In Australia, they are also referred to as Tastics.
Because we're all about style and functionality here at SC, we're going to cover everything you need to know about convection bathroom heater lights so you can make an informed decision if one of these bathroom heater lights is right for your space.
Related article: Best bathroom renovation ideas for small bathrooms?
Related article: 5 signs your home needs to be rewired before renovating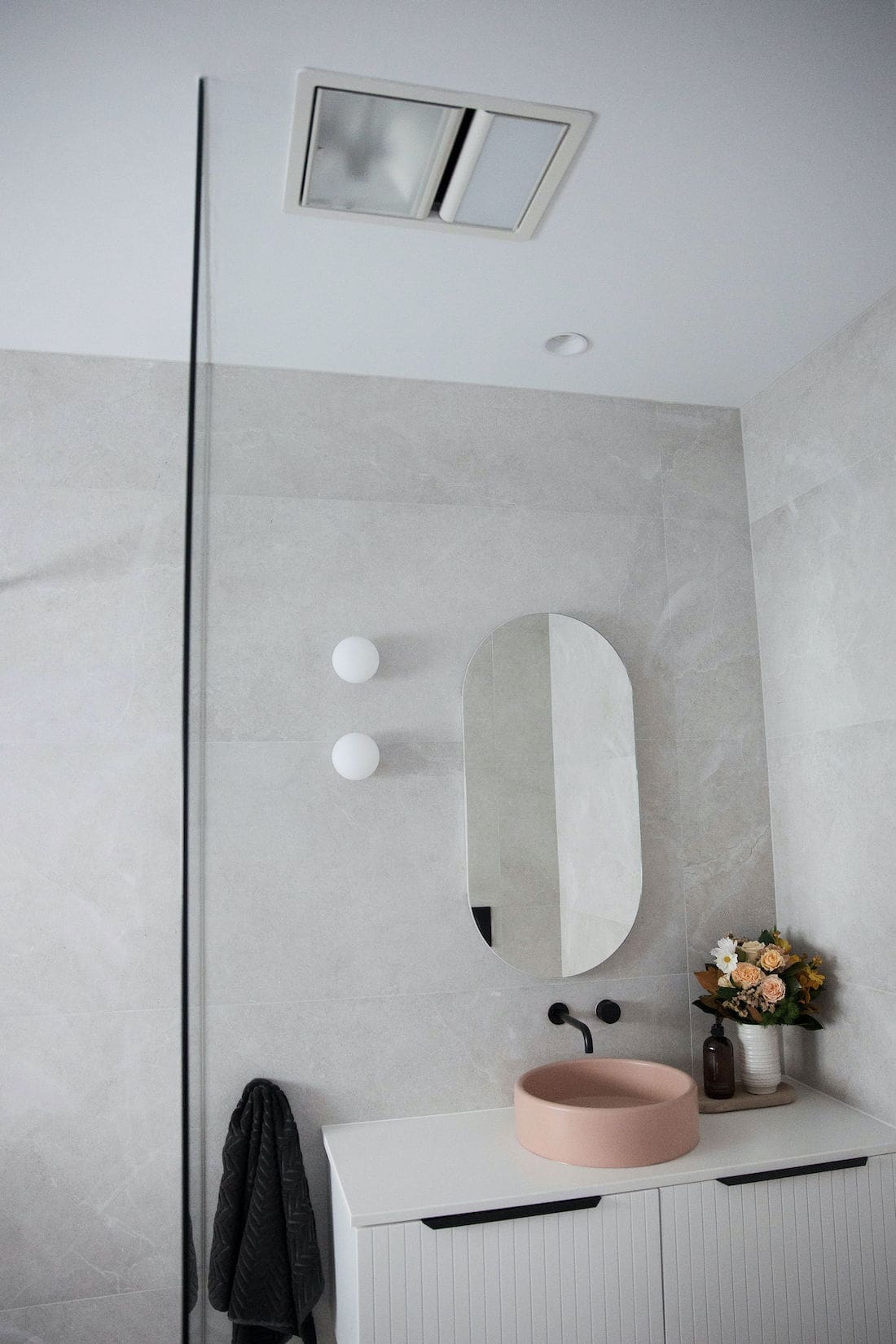 Understanding convection heating lights
Firstly, let's take a moment to understand what convection bathroom heater lights are and how they work. Convection heater lights combine two essential bathroom functions: heating and illumination. They are designed to provide warmth and light, making them a practical and versatile addition to your bathroom. The heating element in these lights operates on the principle of convection, which means they heat the air around them, creating a cosy bathroom environment ideal for taking showers or baths.
Most designs also include an exhaust fan, providing essential bathroom ventilation.
What sets convector heater lights apart?
There are a few key differences between bathroom convector lights and regular ceiling lights. Convection heater lights are designed for bathroom use and are an excellent choice for keeping your bathroom warm and well-lit. Here are a few reasons why they are suitable for this purpose:
Safety: Convection heater lights are designed with safety in mind. They are made for high-moisture environments and come with built-in safeguards to prevent accidents.
Space efficiency: Bathroom designs are increasingly becoming clean line with minimal fixtures installed onto the ceiling. Convection heater lights combine multiple functions into one fixture, saving you valuable space and keeping with this minimalist design trend.
Energy efficiency: Unlike traditional bathroom heaters that take time to warm up, convection heater lights provide instant heat, allowing you to enjoy a warm and comfortable bathroom without wasting energy or waiting around.
Versatility: Convection heater lights can be installed on the ceiling or walls, depending on the model, your bathroom's layout and preferences.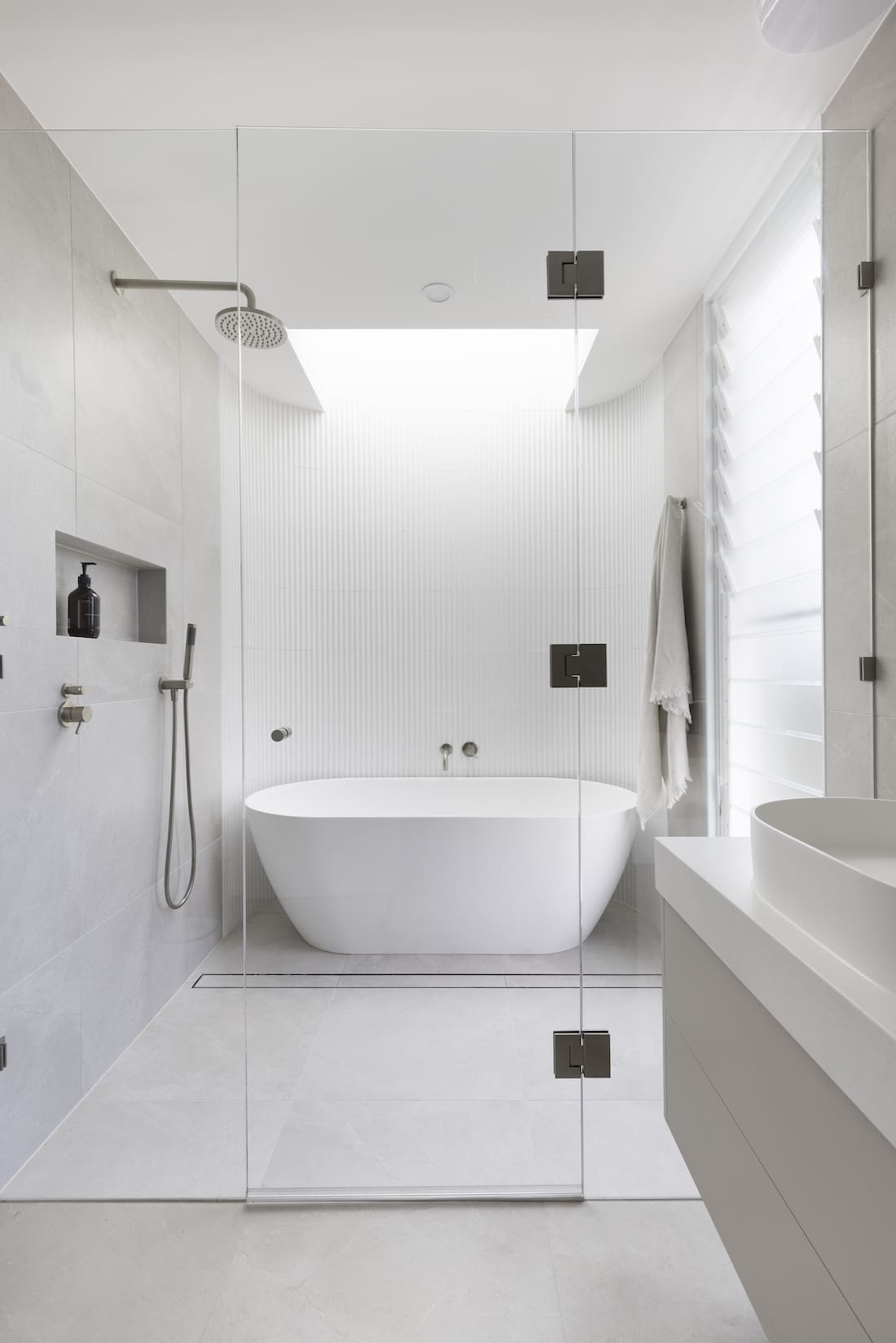 What are the benefits of convection heater lights?
Efficient heating
Convection heating lights distribute warmth evenly throughout the room. They don't create hot or cold spots, ensuring your entire bathroom stays comfortably warm.
Cost-effective
These devices are cost-effective in the long run. They consume less energy than traditional heaters, which means lower utility bills.
Exhaust fan
Many convection heater lights also incorporate an exhaust fan, providing essential ventilation. Exhaust fans remove moisture, odours and pollutants from the bathroom which prevents issues like mould and mildew. Read more about how to ventilate your bathroom in this article.
Instant heat
Say goodbye to the shivers! Convection heater lights provide instant heat, so you can step out of your shower into a warm and inviting bathroom.
Multi-purpose
In addition to heating, these lights provide ample illumination. You can choose from various light settings to create the perfect ambience in your bathroom.
Aesthetically pleasing
Convection heater lights come in sleek and modern designs that can enhance the overall look of your bathroom. They blend seamlessly with your decor and add a touch of sophistication. Latest designs feature a flat profile rather than traditional bulbs, appearing even more sleek and discreet.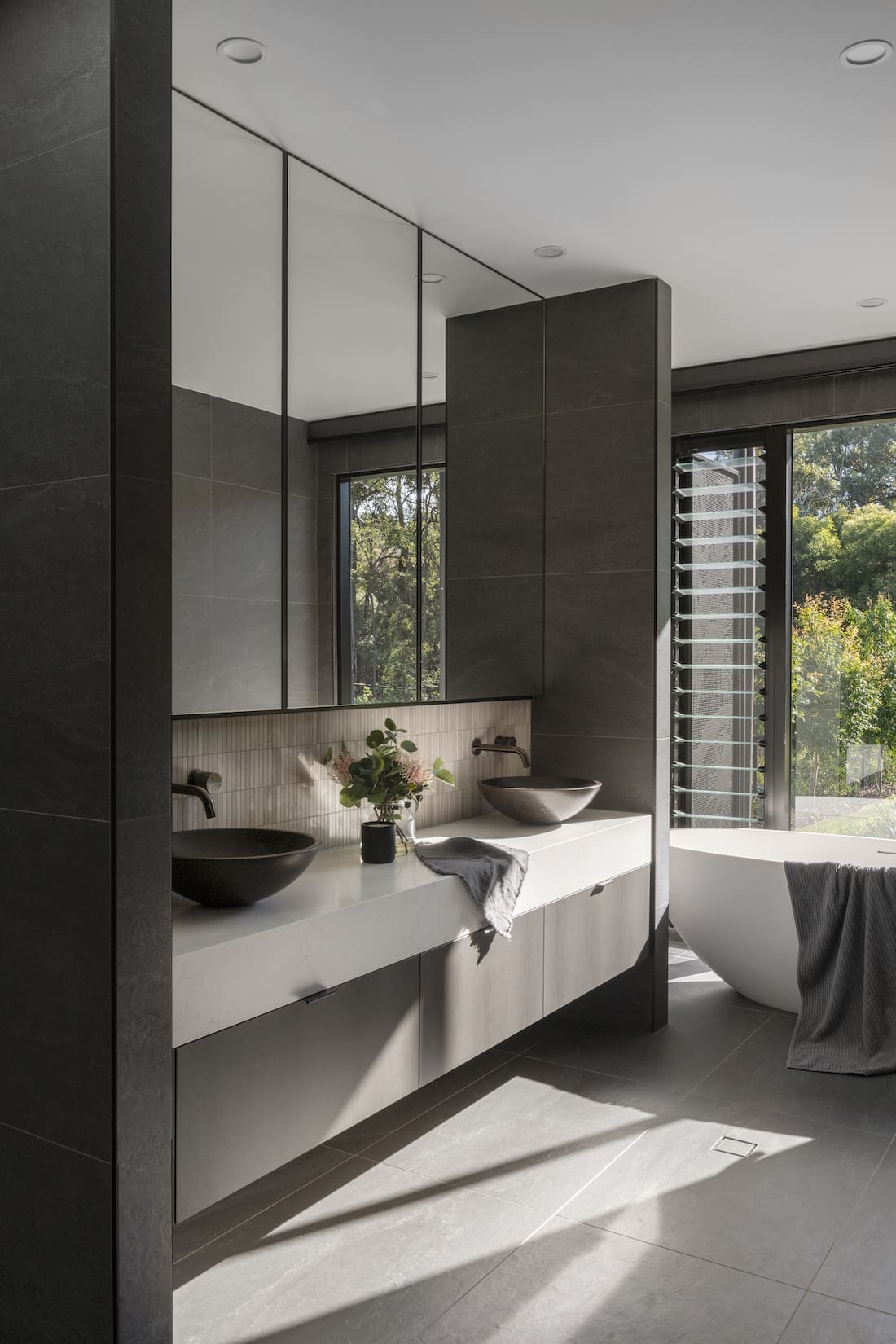 7 design tips for effective use of convection heater lights in your bathroom
Tip 1: Proper placement
When you want to install convection heater lights, hiring an expert is essential because they consider the layout of your bathroom. They will place them strategically to ensure even heat distribution, considering any obstacles or barriers that could block the warm airflow.
Tip 2: Temperature control
Many convection heater lights come with adjustable temperature settings. Experiment with different temperature levels to find the one that suits your comfort needs without overheating the room.
Tip 3: Timer function
Utilise the timer function if your convection heater light has one. This feature allows you to set a specific duration for heating, ensuring you don't waste energy… and more importantly, so your bathroom is cosy and warm ahead of time!
Tip 4: Ventilation
Look for a convection heater light that incorporates an exhaust fan. Poor ventilation is one of the biggest design mistakes you can make in a bathroom design and exhaust fans are highly effective in preventing humidity buildup.
Tip 5: Combine with existing heating
Consider using convection heater lights in colder climates in conjunction with your existing bathroom heating system. For example, underfloor heating or innovate heated towel rails like the Gordon design we recently featured that doubles as a room heater. This can help you achieve the desired warmth more quickly and efficiently.
Tip 6: Regular maintenance
To ensure your convection heater lights work effectively, clean them periodically to remove dust and dirt that can accumulate on the heating element and light diffuser.
Tip 7: Safety first
Safety should always be a top priority. Ensure a qualified professional, like an electrician in Adelaide, installs your convection bathroom heater lights to avoid electrical hazards. Additionally, keep flammable objects away from the fixture to prevent accidents.
We hope this article provides you with a greater understanding of what bathroom convection heater lights are and how they can enhance your bathroom design. With their efficient heating, cost-effectiveness, and space-saving design, these devices are an excellent addition to any bathroom. If you have any questions about bathroom heater lights, pop them in the comments below and we'll get back to you asap!