It takes a clever design-mind to take quite literally a blank canvas of a room and turn it into something truly special. That's exactly what Whitney from Creating Home With Whit did when she created this super cool kid's bedroom for her son, Corbin.
With so many adorable features, we know you're totally going to love this one. Let's take a look around!
Related article: Top 7 beds for boys under $300: Finding a big boy bed for Patrick
Related article: Dinosaur themed boy's room: A peek inside Patrick's big boy room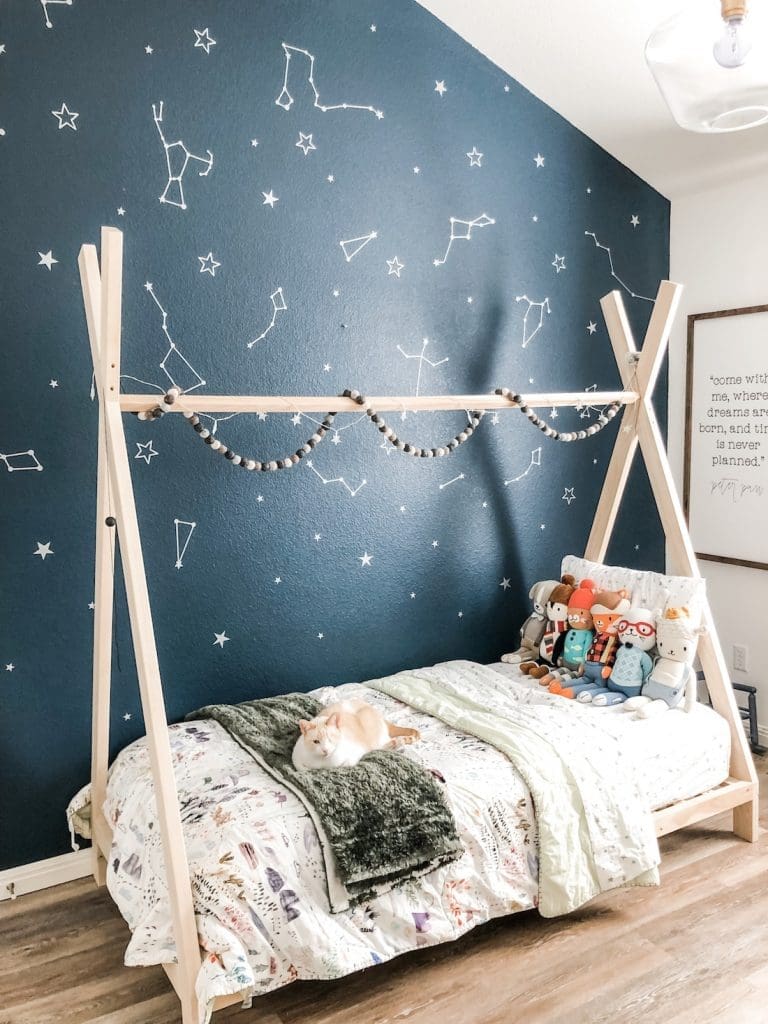 When they purchased their home, Whitney and her husband agreed the beige had to go and a complete room makeover was an absolute must.
"The makeover was inspired from the get-go! The house was initially filled with beige floors, beige carpets, beige walls, beige tiles and standard light fixtures," Whitney explains.
"The home had absolutely no personality or character to it!"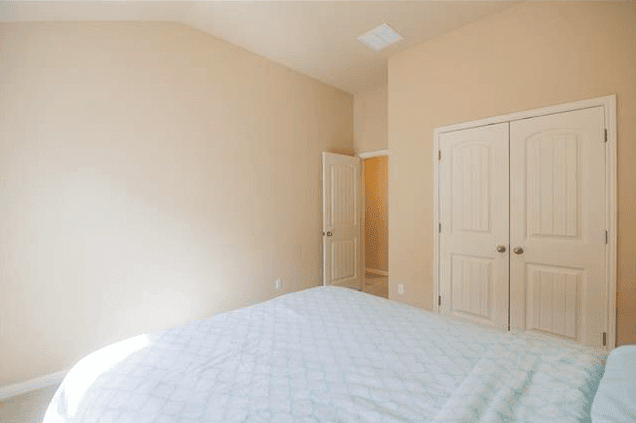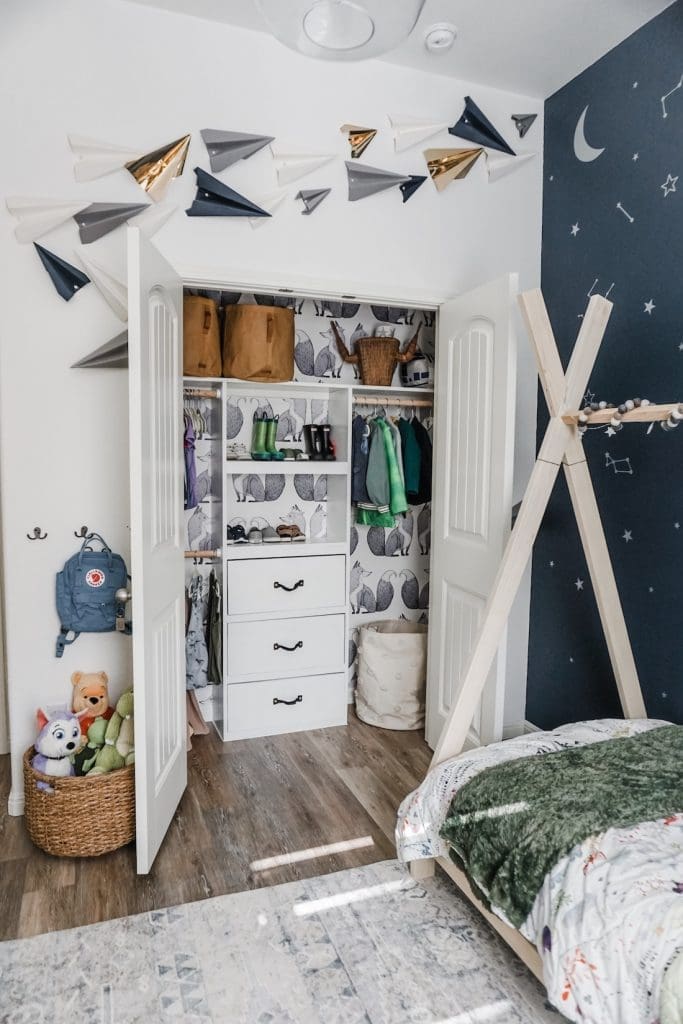 With no particular theme in mind, Whitney proves that inspiration can strike at any time.
"I want to say I had a vision for the room, but honestly this little room just came together piece by piece!
"We painted, changed light fixtures, and installed new flooring right away but everything else came later."
Shop the look — super-cool boy bedroom must-haves
From Ikea to unique Instagram-finds, Whitney found inspiration all over the place for Corbin's bedroom makeover.
"The teepee bed was a happy find on Instagram. It's low to the ground and the perfect transition from the crib to a bed. The stars were also a great find on Instagram whereas the cubby is just from Ikea.
"Those great little paper planes were folded by myself and my Mother-in-law… but my husband had to teach us how to make them first," she laughs.
Whitney says it's important to ask your little one for ideas and inspiration when creating that special space just for them.
"You really do need to ask your child what theme or design they'd like to have in their room," she says.
"And be sure to think about practicality and functionality. For example, the white Ikea cubby not only holds books, but the top row has baskets for Corbin's clothes."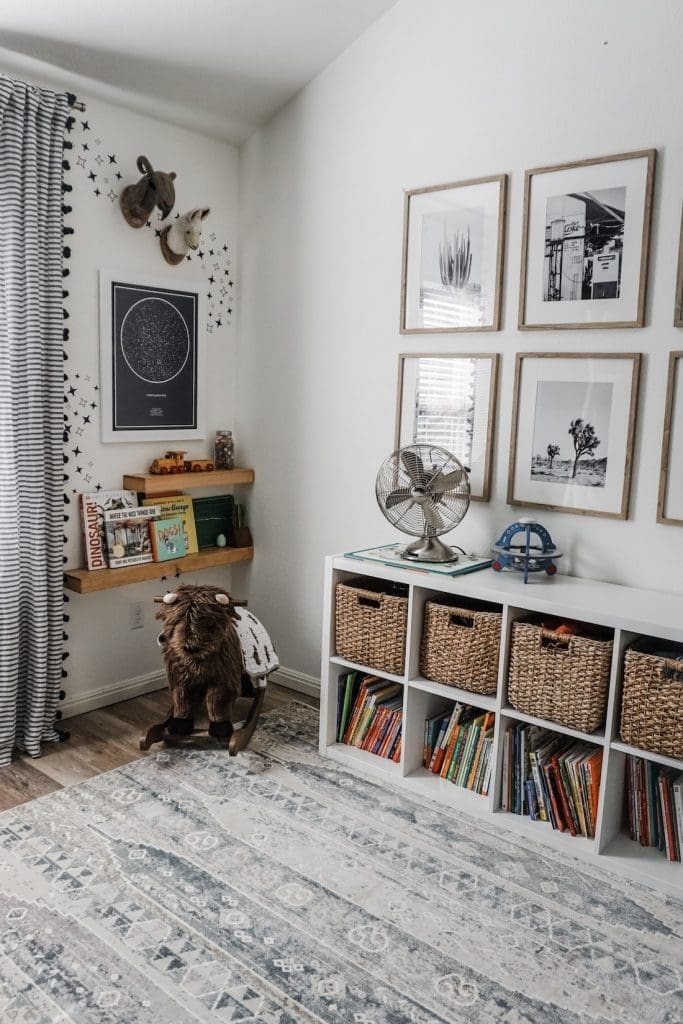 With so many gorgeous trinkets and treasures, we simply had to ask Whitney some of her favourite places to buy kid's decor, as well as her top decorating tips.
"Ohh, I LOVE shopping around, but some of my favourites include Facebook Marketplace, Pottery Barn Kids, Target [the US equivalent of Kmart] and Anthropologie.
"Paint is your friend and one of the easiest ways to make a significant change to a room but still making it super affordable.
"You can also find some real gems in thrift shops or on Facebook Marketplace. Oh, and don't forget good old DIY!
"And when it comes to decorating your home, do what works for you and what YOU like! After all, it's your home," Whiney says with a smile.
Thank you so much to Whitney for taking us on a tour of Corbin's super cool kid's bedroom, we loved it! To discover what other projects Whitney's working on, head over to her blog or check out her Instagram.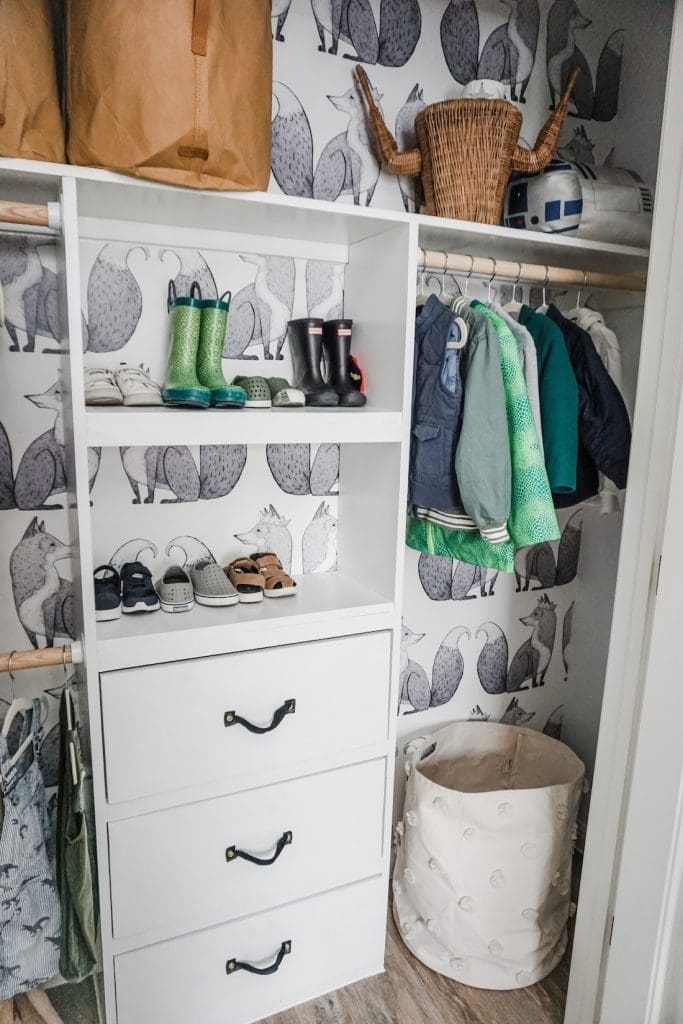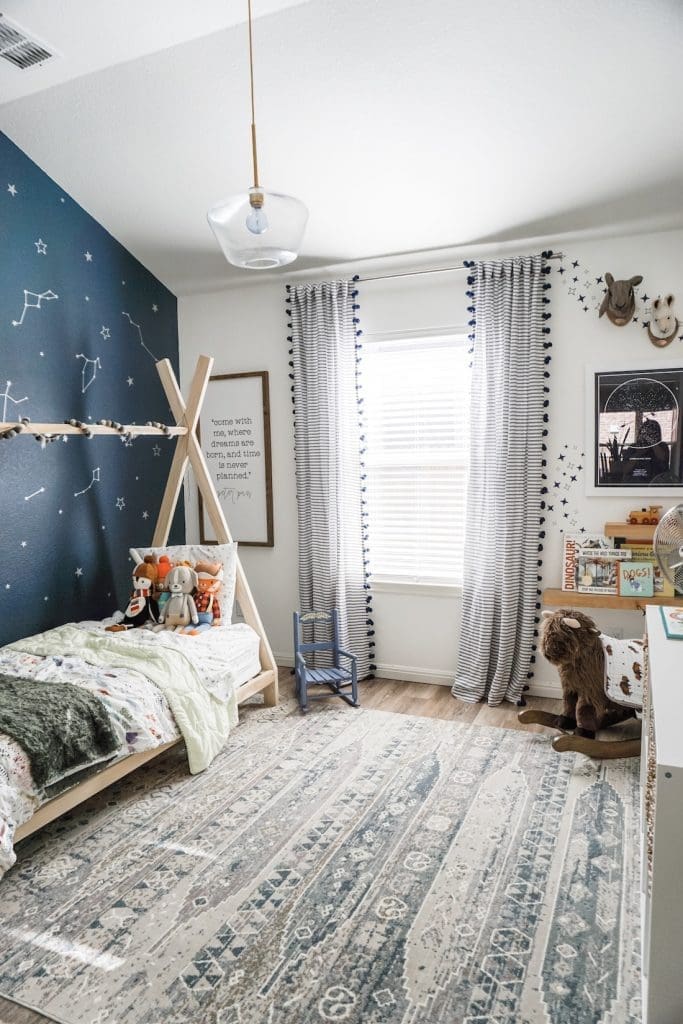 Shop the look — super-cool boy bedroom must-haves
Disclaimer: This post contains some affiliate links. This means, if you purchase an item we may receive a commission on that sale of the products at no extra cost to you.